It's a new year, and I am starting off on the right foot with little changes in my morning routing. Let me ask you something: Do you drink your coffee as soon as you wake up? I mean, it's kind of hard not to get it brewing and drink at least one cup the moment you get out of bed. I drink it on my morning walk. By the time I get home I already have some pep in my step and am ready to face the day. However, experts say that we should actually wait an hour after waking up before having a cup of Joe so that it doesn't interrupt your body's natural production of cortisol. Read this to find out more. Instead, I am drinking a warm cup of water with lemon to jumpstart my system in a good way – then transition into coffee after this amazing yoga stretch each day.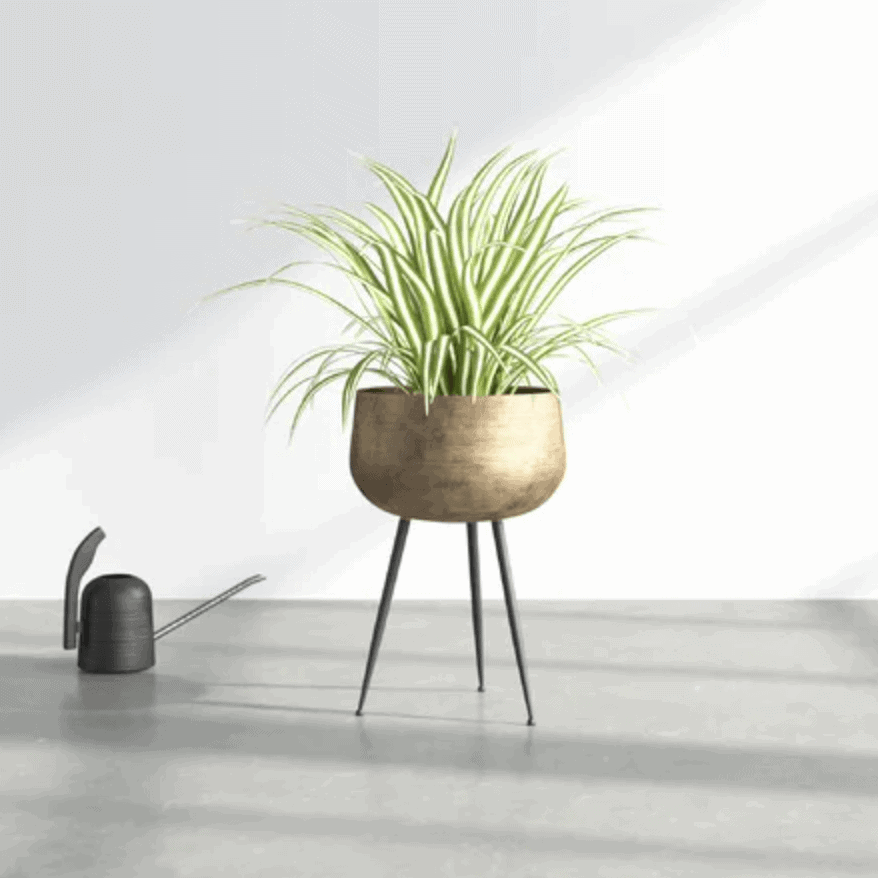 This gorgeous black and brass tripod planter stole my heart over two years ago. I love her. She sits perched in my bedroom proudly displaying her pothos. I can't get over the look and the feel. I could put anything in here and it would look like a million bucks. I was thrilled when they went back in stock – you have to have one.
Honestly, is there anything better than a warm cup of coffee and a thrifting trip? Some of you noticed my super cute bag in stories the other day. I love this bag because it's strong to store my heavy thrifting hauls. I like to bring my own bags, after all, we gotta keep our carbon footprint low – plus it's just too cute not to take to the farmers market or grocery store. Grab one quick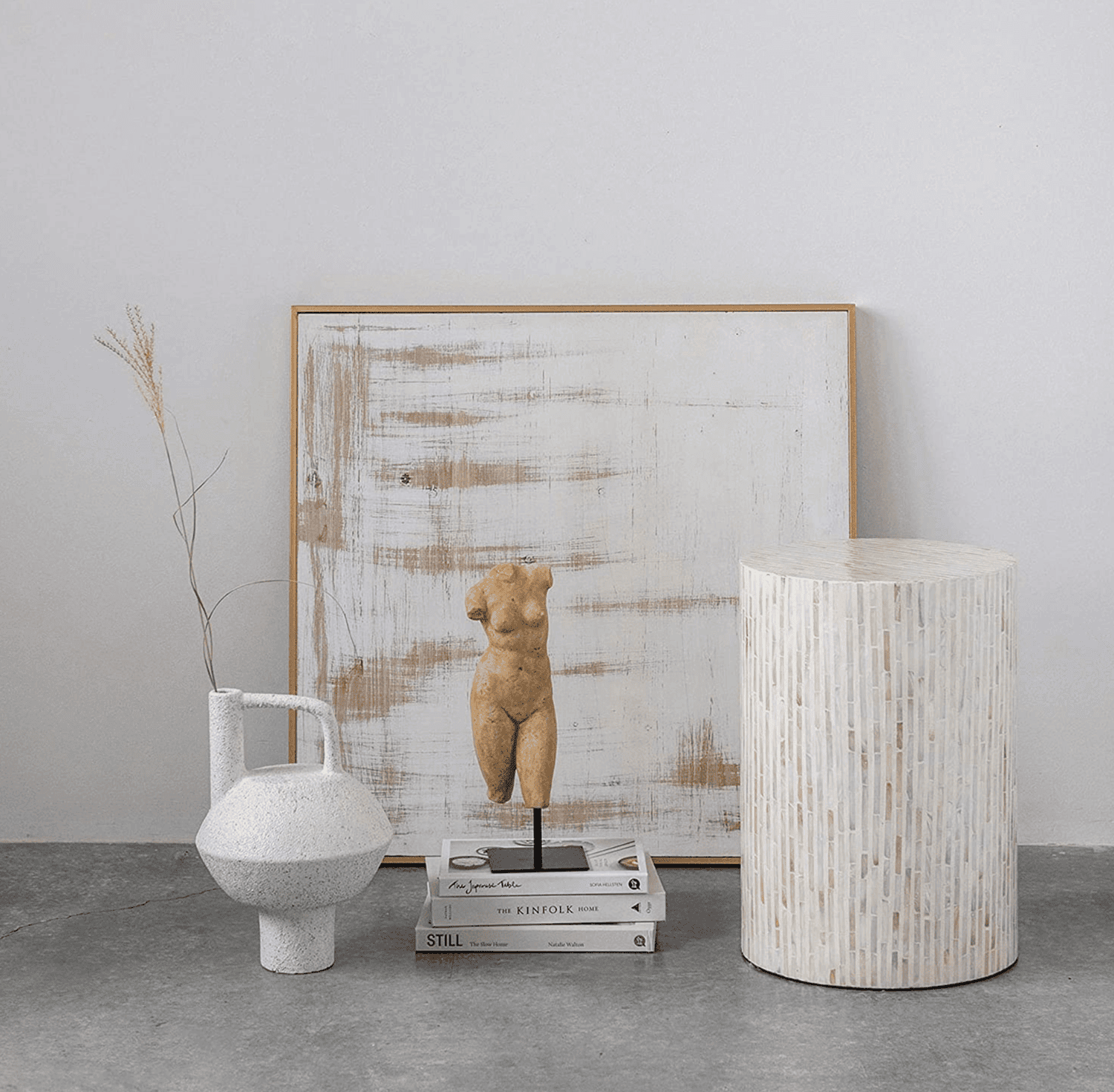 I sorta can't get over the way this gorgeous form sculpture makes any vignette look like a million bucks. She is such a steal. I have her proudly displayed on my bookcase in my living room. But if I am being honest she gets moved all over my home, because she really does make any corner or nook so much better. You won't believe the price.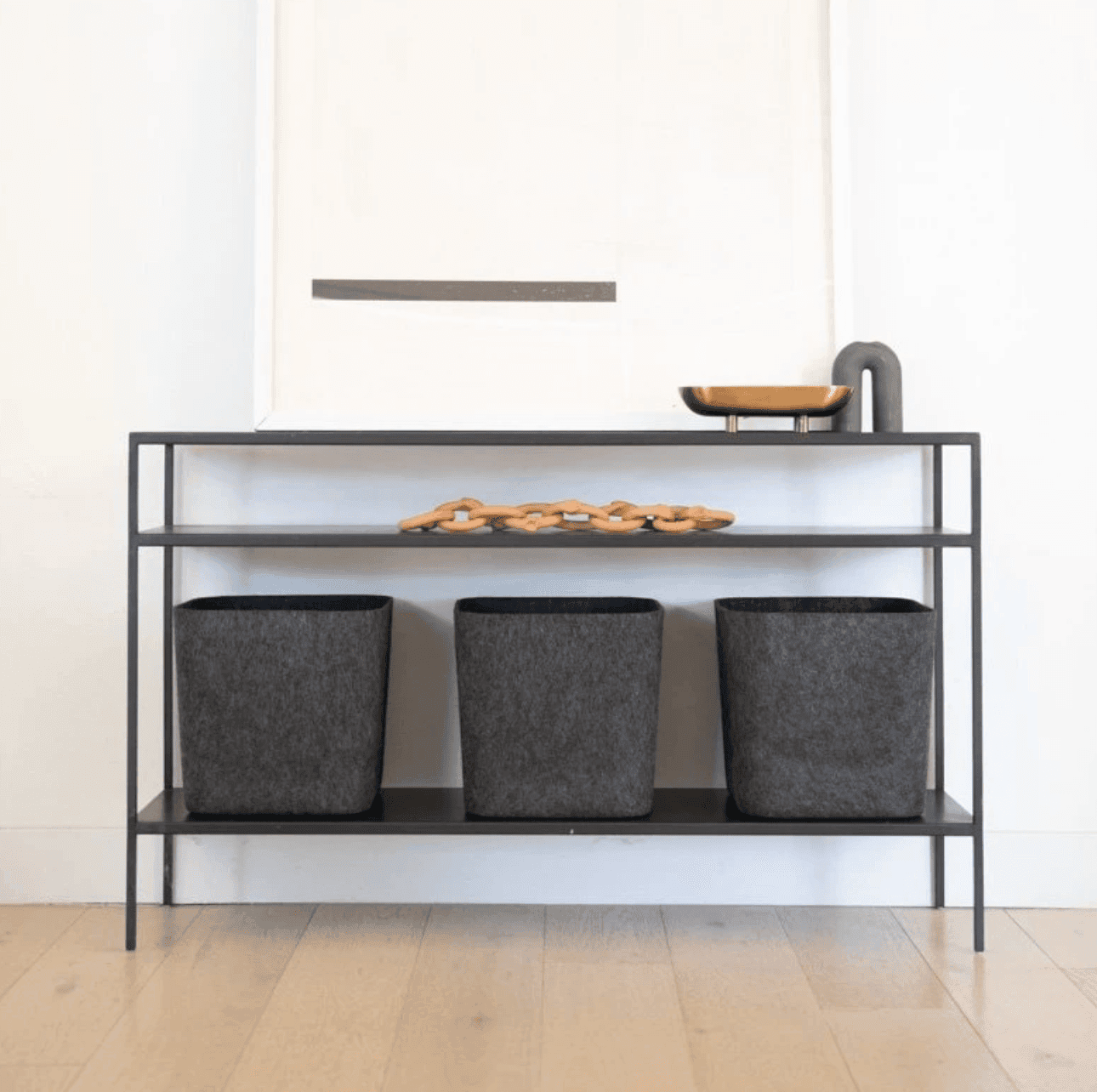 Keep things clutter-free, clean, and organized this year. I have fallen head over heels in love with felt bins from SortJoy. They look amazing and can hold so much stuff. I already am using them in my hallway closet. They come in tons of sizes – but Use Code: 136HOME for 10% OFF. Give em' a go – I promise you won't regret it.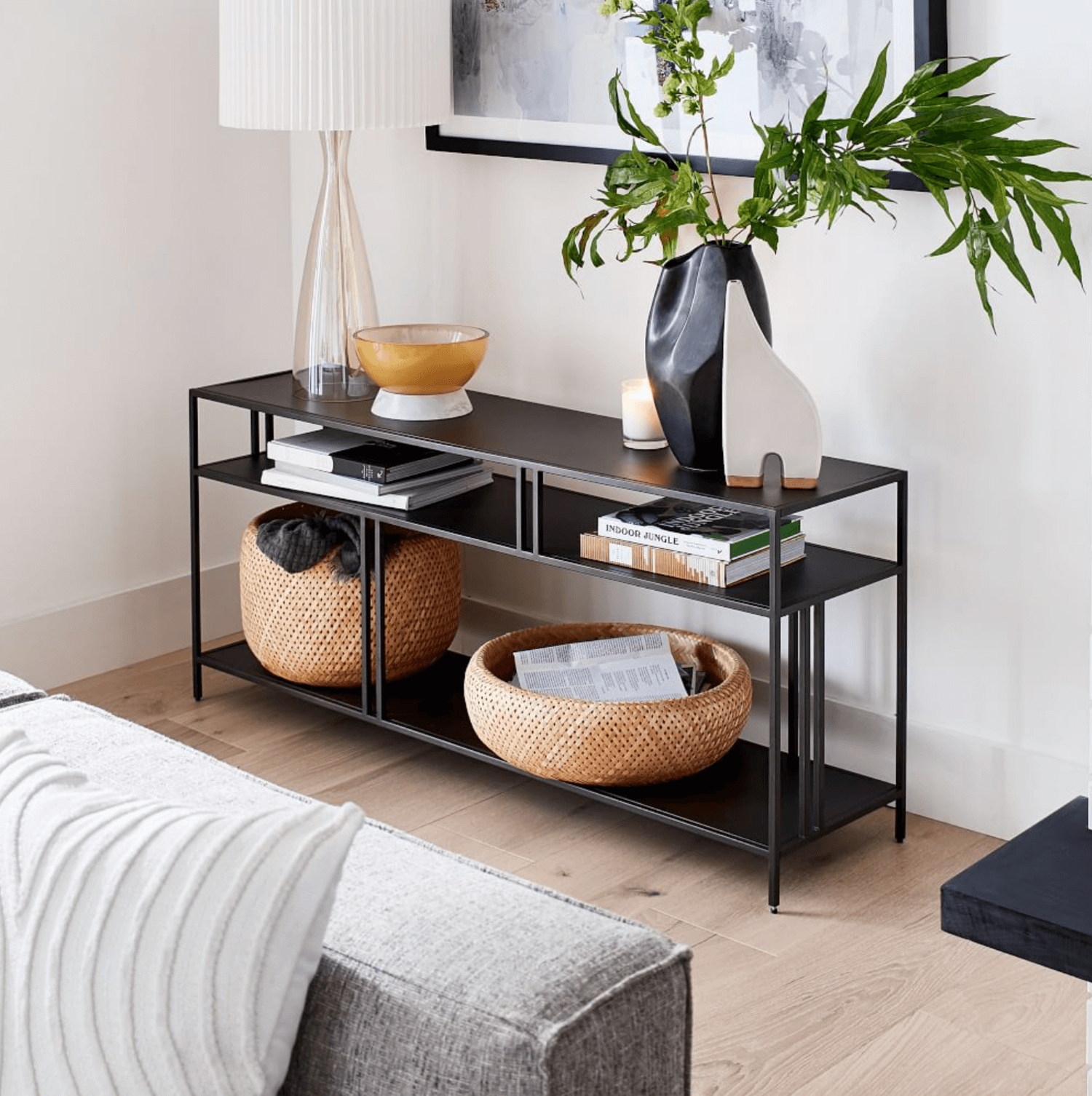 I'm always on the lookout for gorgeous and affordable at-scale vessels. After all, adding blossoms and branches to any vignette is a must. I love these vases that exude edginess but still retain an elevated sophistication, making them the perfect accessory to add some flair to your bookshelves, console tables, and living room spaces.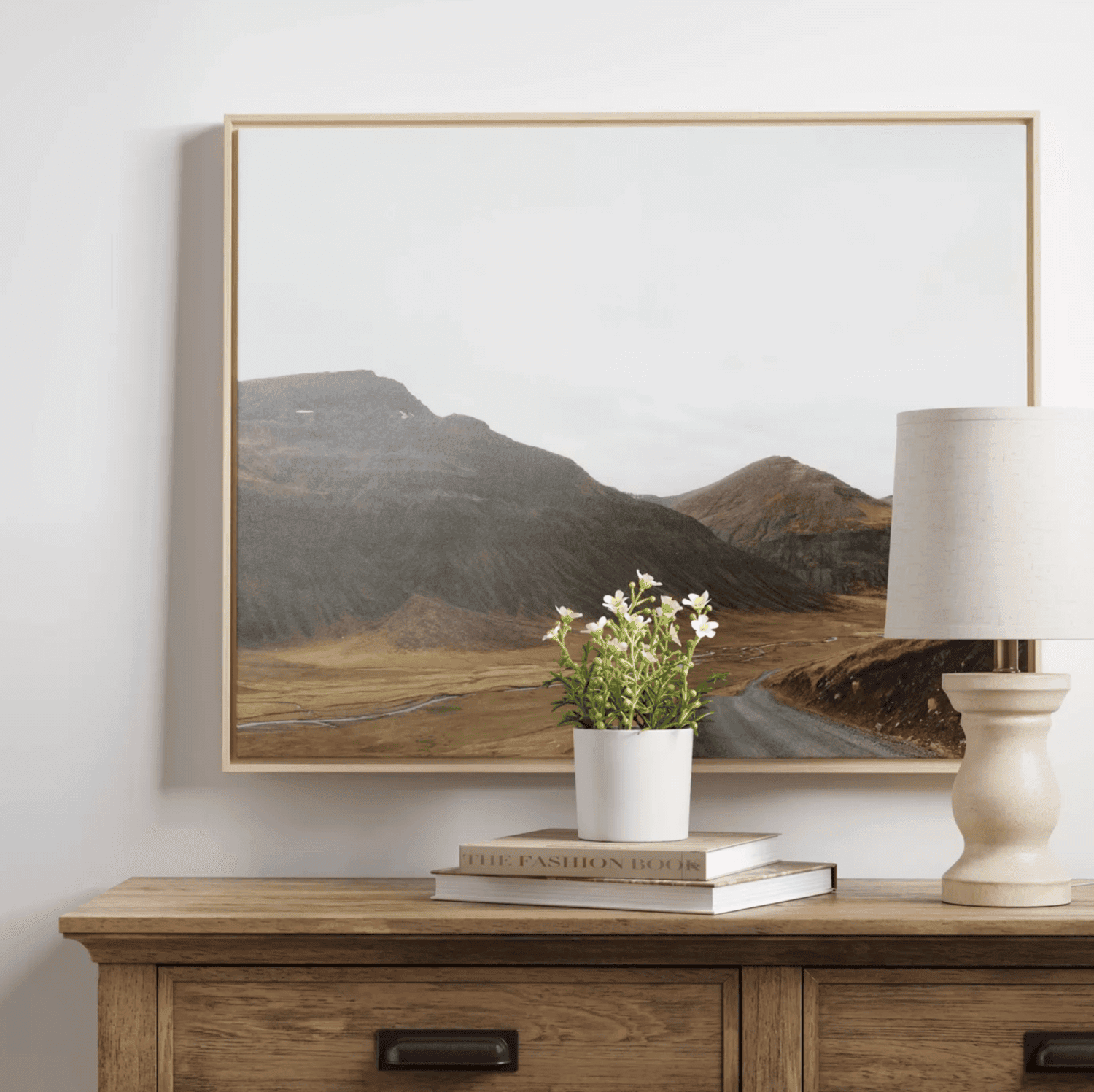 I am always, and I do mean always looking for affordable art. I am especially on the lookout for art at scale. This piece is a great saturated look with a hopeful vibe. I love the golden light and rolling mountain landscape. She's a deal and a steal too. So in that regard I say grab her – and quick. This one goes out of stock fast.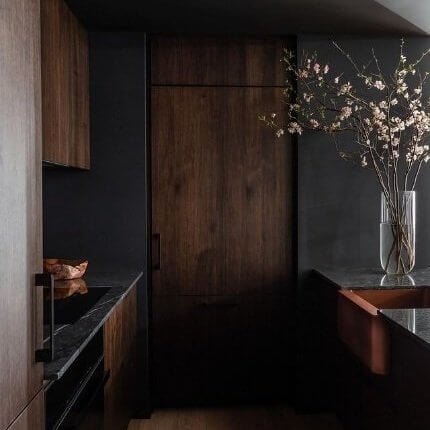 This week's IG inspo winner is this beautiful photo by photographer @Haris Kenjar. There's something always to be said about dark and moody spaces. but he does it best. The walnut wood, chalk. black, and of course, beautiful cherry blossoms make this space bold and beautiful. The combination of black and deep brown hues is so deliciously appealing and dramatic – like a well-writen poem on a rainy summer day.
DM's from you – Black Penny Tile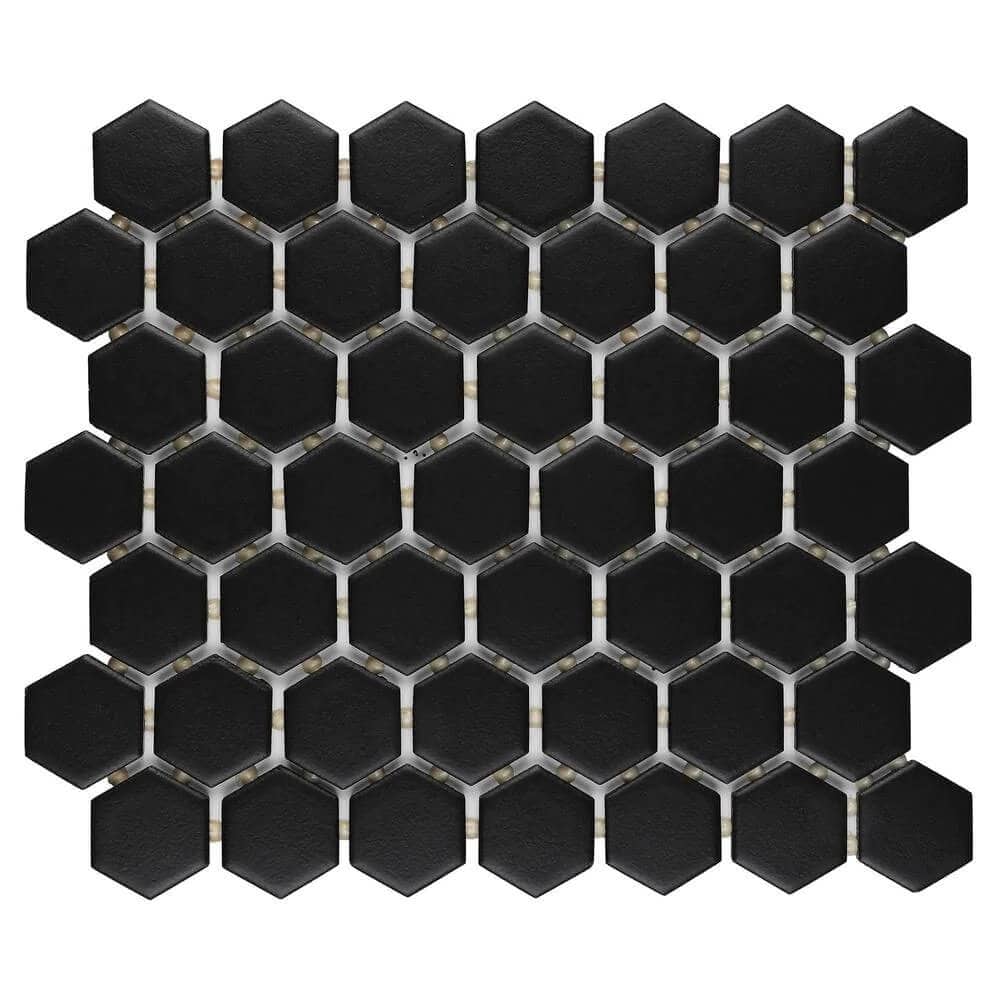 I've received some DM's asking about the black tiles that I used for my bathroom floor. To those of you who wanted to know, it's the Daltile Restore Matte Black Hexagon from Home Depot. I just adore the sleek timeless look of these tiles. White is good, black is best though. They really made my bathroom a classic and modern all at once.
Weekend sales
A great interior decorator knows how to take advantage of a good sale! Now's your chance to grab some home essentials at discounted prices:
Anthropologie – A sale on top of a sale? Yaaaaaaassss! Get an extra 40% off on ALL sale items for a limited time only!
Target – Essential home items at literally half the cost. You wouldn't want to miss out on the chance to stock up on some necessary supplies.
CB2 – You can literally get the most amazing sofas at a fraction of their original cost!
Serena and Lily – Lots of beautiful throw pillows are on sale right now. You might want to take advantage of this opportunity to buy new ones for your living room couch.
On that note, I hope you guys have an eventful weekend! Be sure to set aside some time to do something you love but barely have time for. Xoxo