I never tire of the view of this brunch banquette. It just blows me away every single day. I am so beyond thrilled with how our Beyonce of Banquette's turned out.⁠ The building process was a feat. But, it's safe to say that it's by far my favorite part of our entire home, and that's saying a lot because I really like a lot of my home spaces.

But you know what? It was the one part of our home renovation that took the longest and was fraught with tough decisions.⁠ While we had lots of help to get this done, I put together a DIY Banquette tutorial to help y'all make one of your very own. Check it out!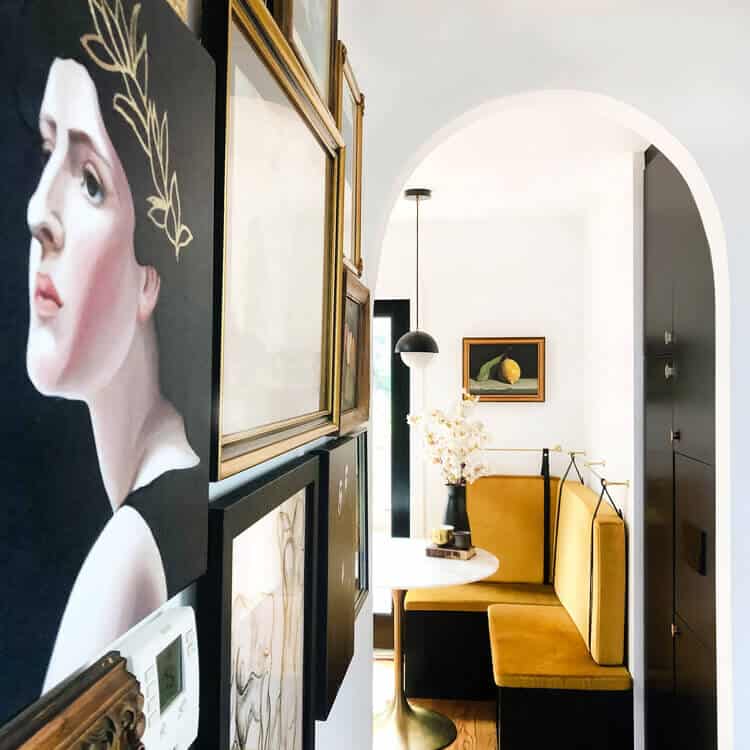 ⁠
One of the tough calls was this fabric choice. We had so many options, many of which would have been lovely. Can you believe this was almost forest green? I even considered safer tans, patterned neutrals, and even leather. We could have gone black too. But, in the end, we knew this spot needed to be bold. We just didn't want to play it safe. I painted the kitchen tri-corn black for goodness sake.

Also, this view is an important one. You have a view of this nook down the hallway while in the living room and we wanted to set the tone for the rest of the house with this space.⁠ ⁠Again, you see it when entering our home.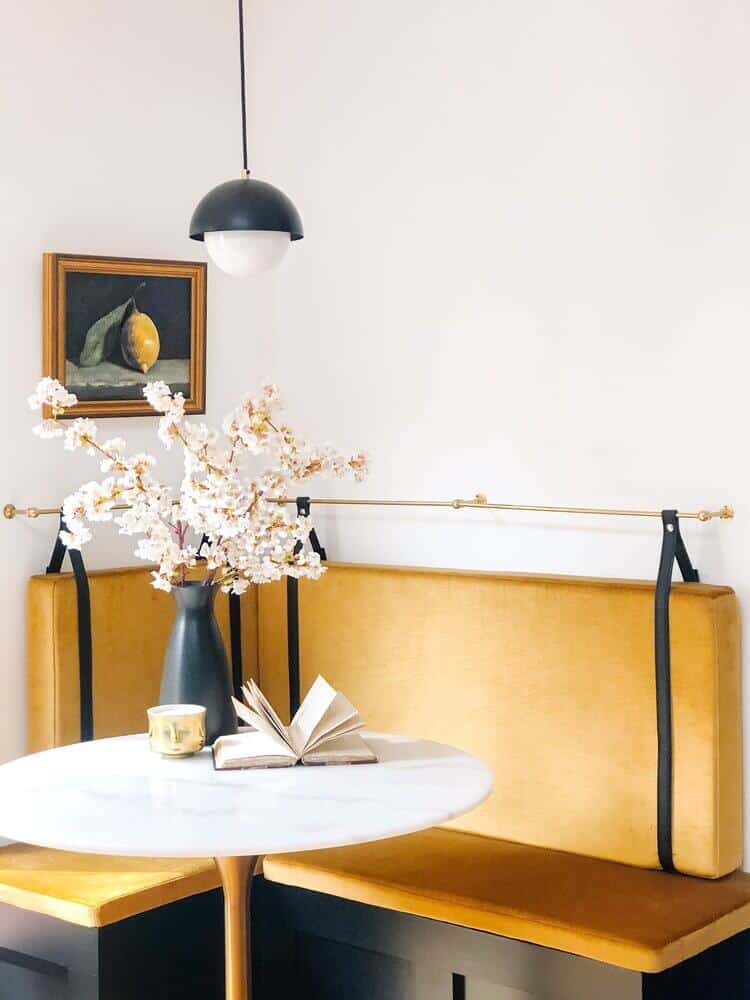 So, when I laid eyes on the Gold Savoy fabric sample in a lux velvet-like finish it was love at first sight. I just immediately knew this was it. We worked closely with a pro for the custom design to fit our tiny nook for both the bench and cushions. Thank goodness for the help! Being relative newbies to carpentry at the time. Don't be afraid to collaborate with other professionals and designers along the way. Your home is your castle, and we all want to get it just right.
⁠
Additionally, we also got creative with the budget. Sometimes it's ok to splurge as we did for the fabric. But, other areas are not necessary to spend top dollar. For example, I chose to go with beautiful yet economical brass towel bars and hang the custom-made cushions via black leather straps. The mix of materials blends together in what shows as citrine harmony. In the end, the result is amazing and it didn't break the bank. We spend so much time here that it was worth getting it just right. Oh, and before you ask. It's super comfy and a blast to style. Check out my tips on styling a kitchen table like a pro here. There are some tried and true formulas to make a kitchen table sing.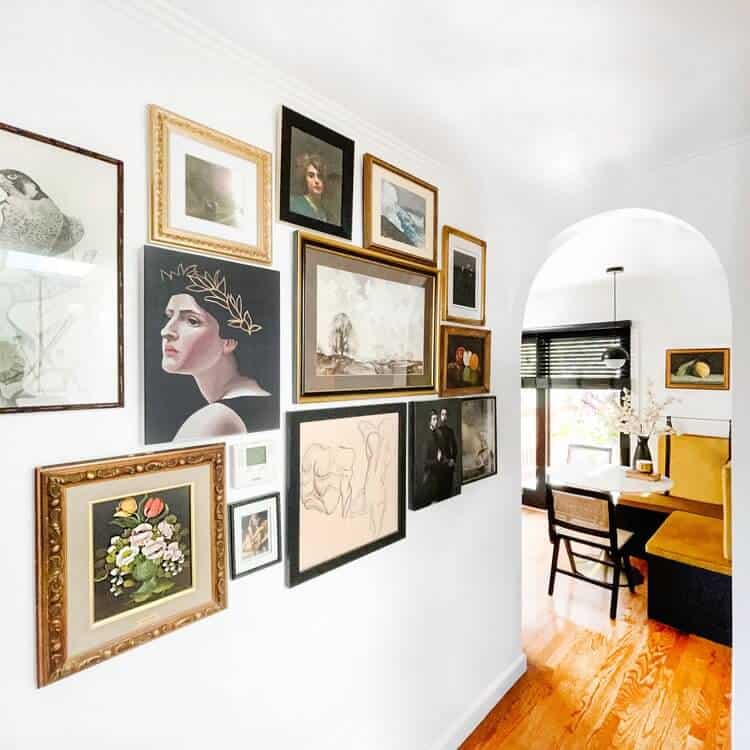 I am so glad we went bold. Every time I want to go bold I get scared, but it almost always pays off. In this case, it paid off big!⁠ Go for it. Who knows, you might surprise yourself.

In the end, I am so grateful for this banquette because it has helped me connect with all of you and grow in my understanding of design and styling. Head here for more amazing posts about my banquette including how to style, DIY, and shop the look. Thanks again for all the love. If you want to follow along as I thrift, style, design, and DIY my home one detail at a time follow me on Instagram @136home.