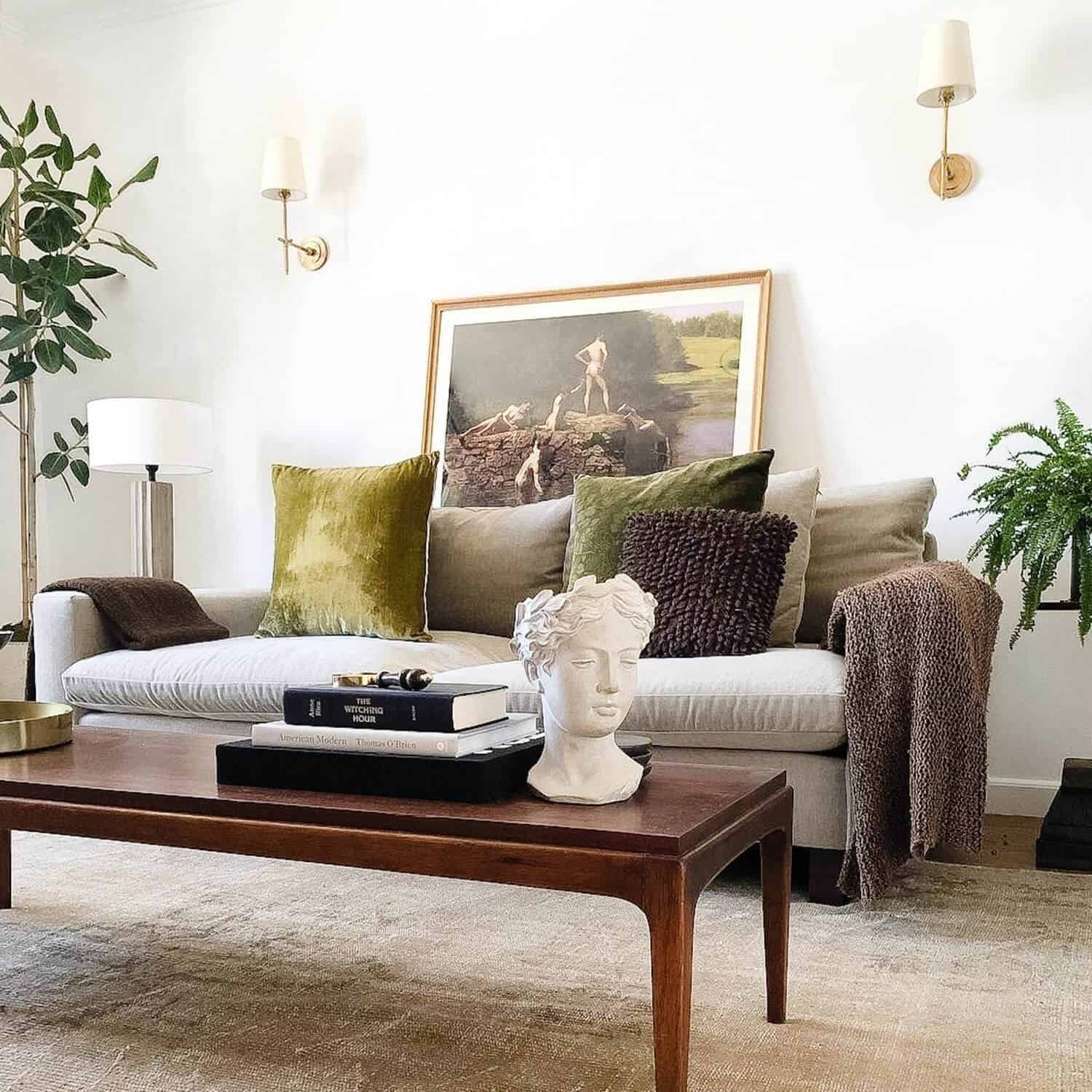 As 2021 comes to an end, I've been reflecting on all of the home decor items from this past year and trying to decide on my all-time favorite pieces. It's become evident fairly quickly that many of my favorite pieces are art. Maybe, it's not a surprise if you have been around a while because art plays a critical role in all of my design. So I thought it would be fun to curate my Top 10 pieces of art via amazon and share my list with y'all. Lots of you want ways to get art – affordable and quick. I don't blame you. So here I come to save the day.
If you're thinking about updating your interior space try adding or swapping out the artwork you currently have hanging for some new pieces. I know you will love it. Here are some of my favorite affordable options you can get right away:
This is my all-time fav affordable art on Amazon because there's something so moody yet enthralling about the simplicity of this piece. It's a seaside landscape, but the abstract take on it draws you in with its somber tone and visuals, and y'all know I love artwork that sparks powerful emotions. Grab this one quick. You won't regret it.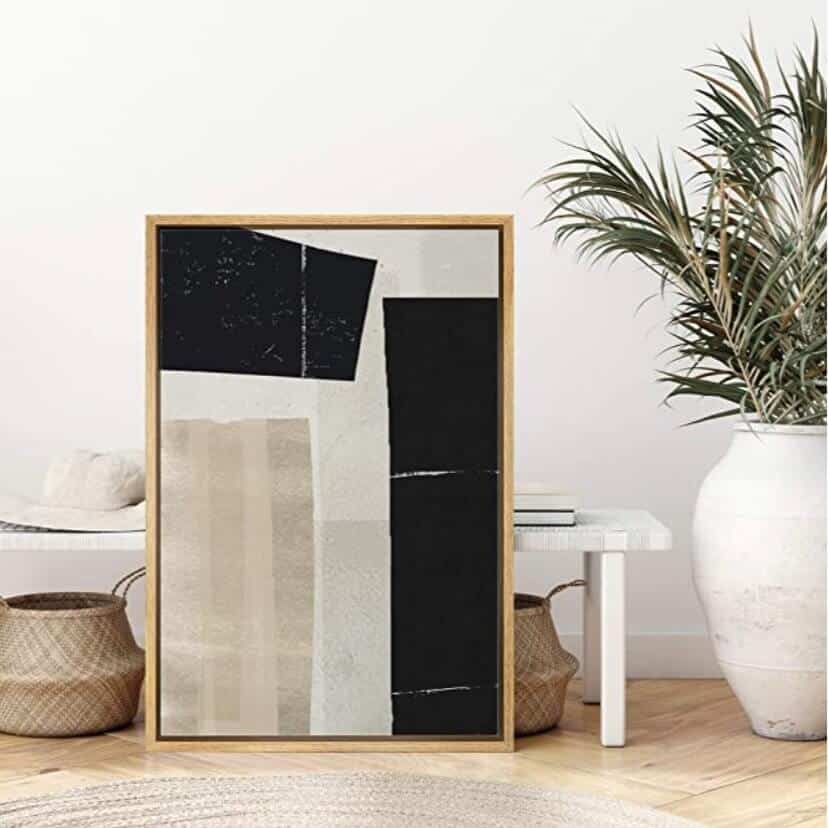 Sometimes an abstract is just that – abstract. There's no specific subject, no hidden meanings, just pure speculative art, which is perfectly encapsulated in this color block painting in the most sophisticated of ways.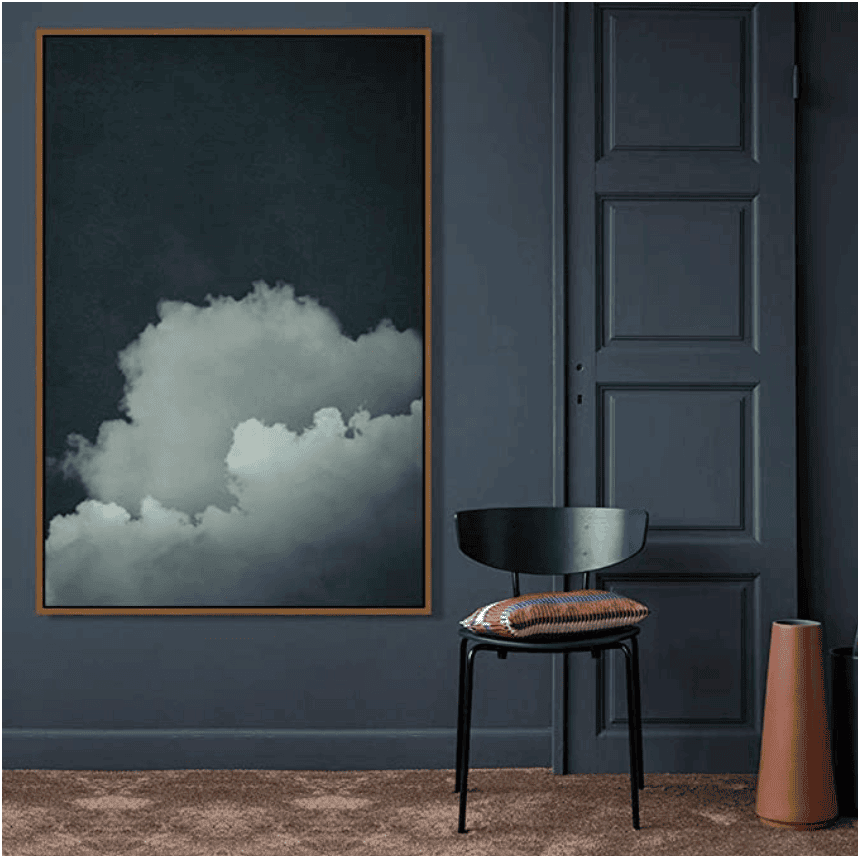 These angelic clouds would look great as a statement piece on your living room wall. The varying hues of blue and gray are visually striking without dominating the design, making it the perfect conversation starter.
4. Minimalist Woman + Minimalist Man
I love the human form reduced down to a single line of ink. These are both great because of their simplistic nature. Both forms have their back to you which, is interesting and modest. What are they hiding? Grab both and incorporate them into a gallery wall now.
5. Contrast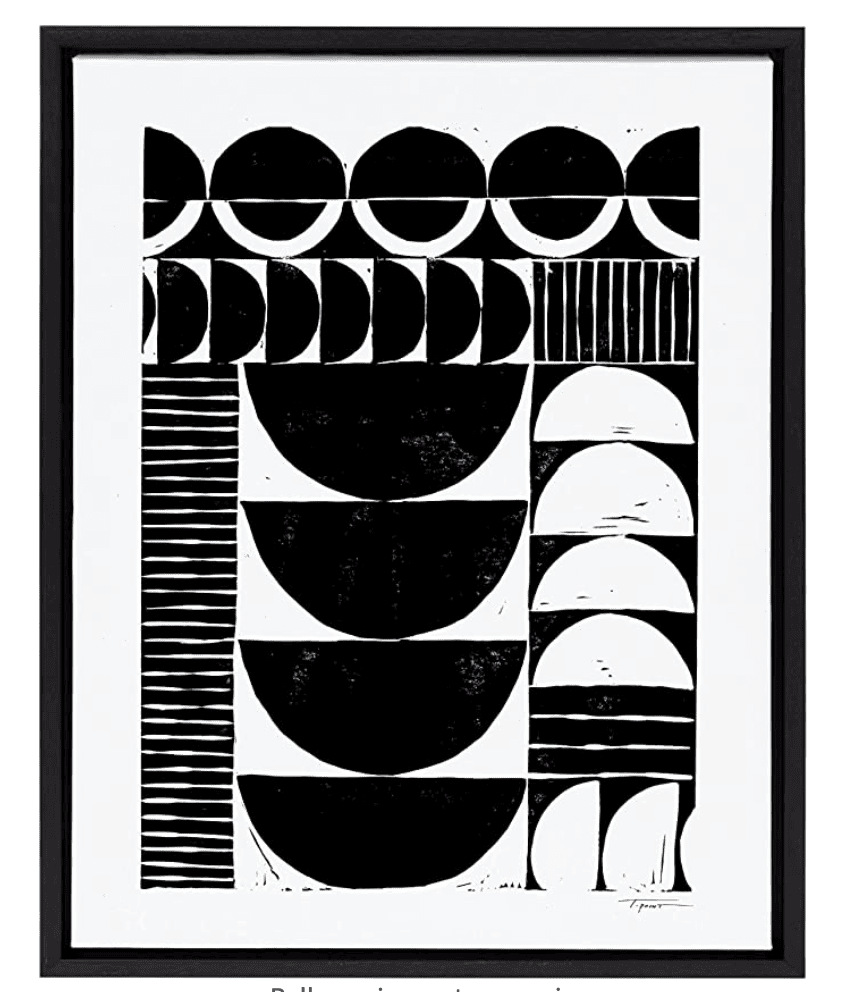 Everyone needs a bit of contrast in their art. I love this somewhat tribal yet modern representation. It almost lulls you into a daze doesn't it? This piece will pop on any wall and draw your eye right to it. Make a statement with this art.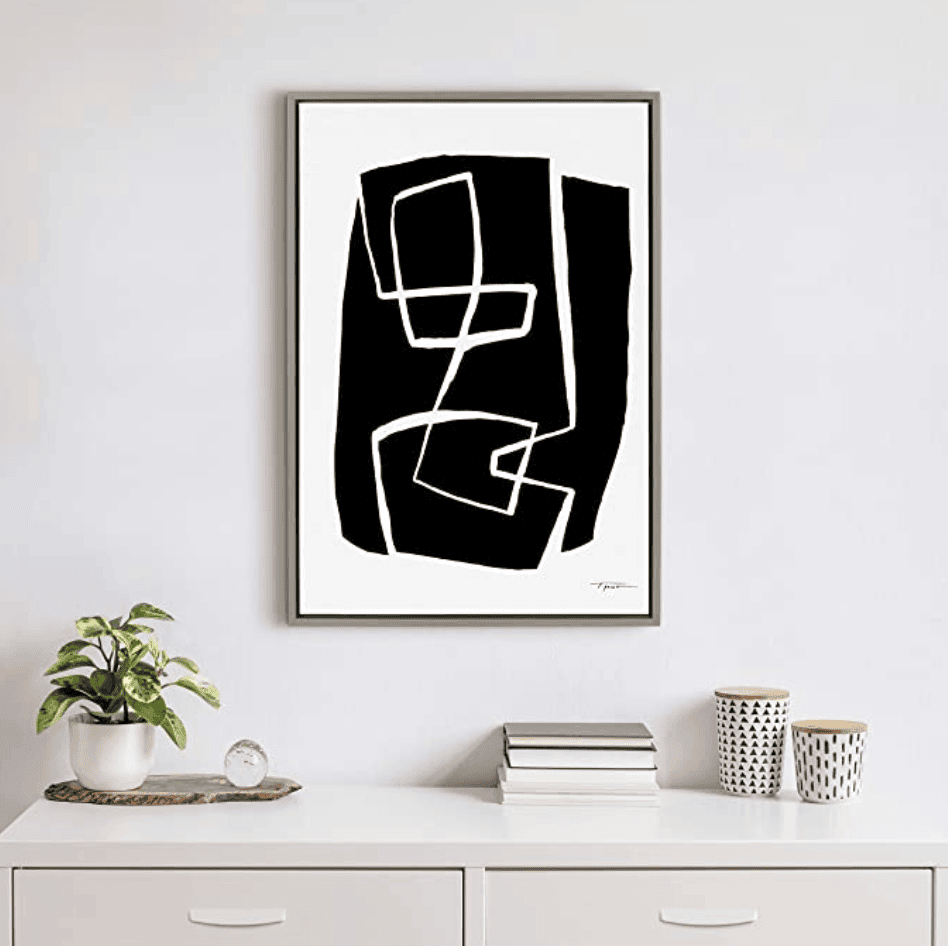 This is an amazing piece to hang somewhere that needs a statement like an entryway because it instantly shouts modern austere. The monochrome freeform gives a contemporary edge, which will make any space look cool and very sleek.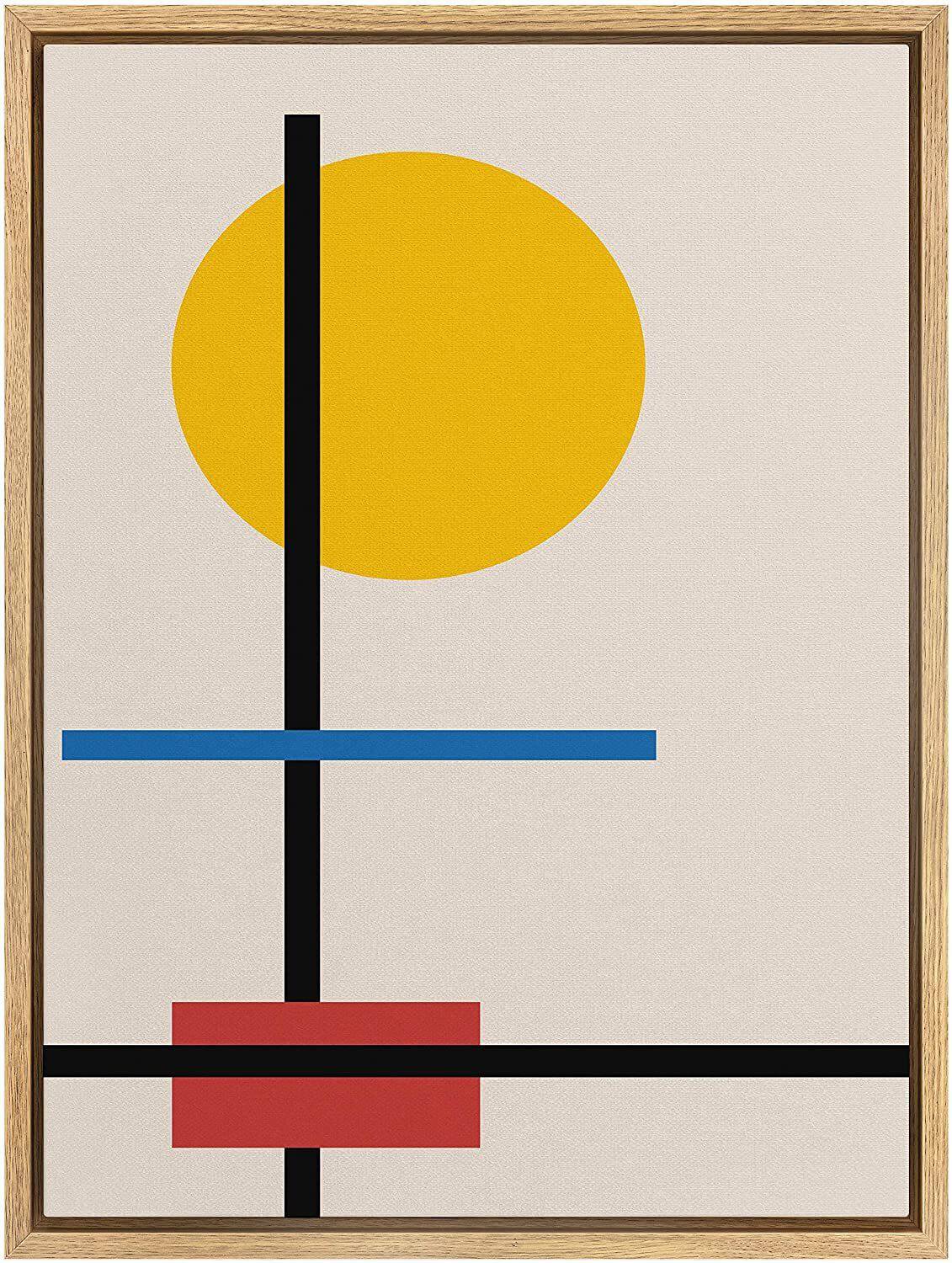 For a pop of color, try this incredible art deco painting. It's a great option to brighten up any bedroom or kitchen. It's an uncomplicated piece that will work when you nee a smart pop of color.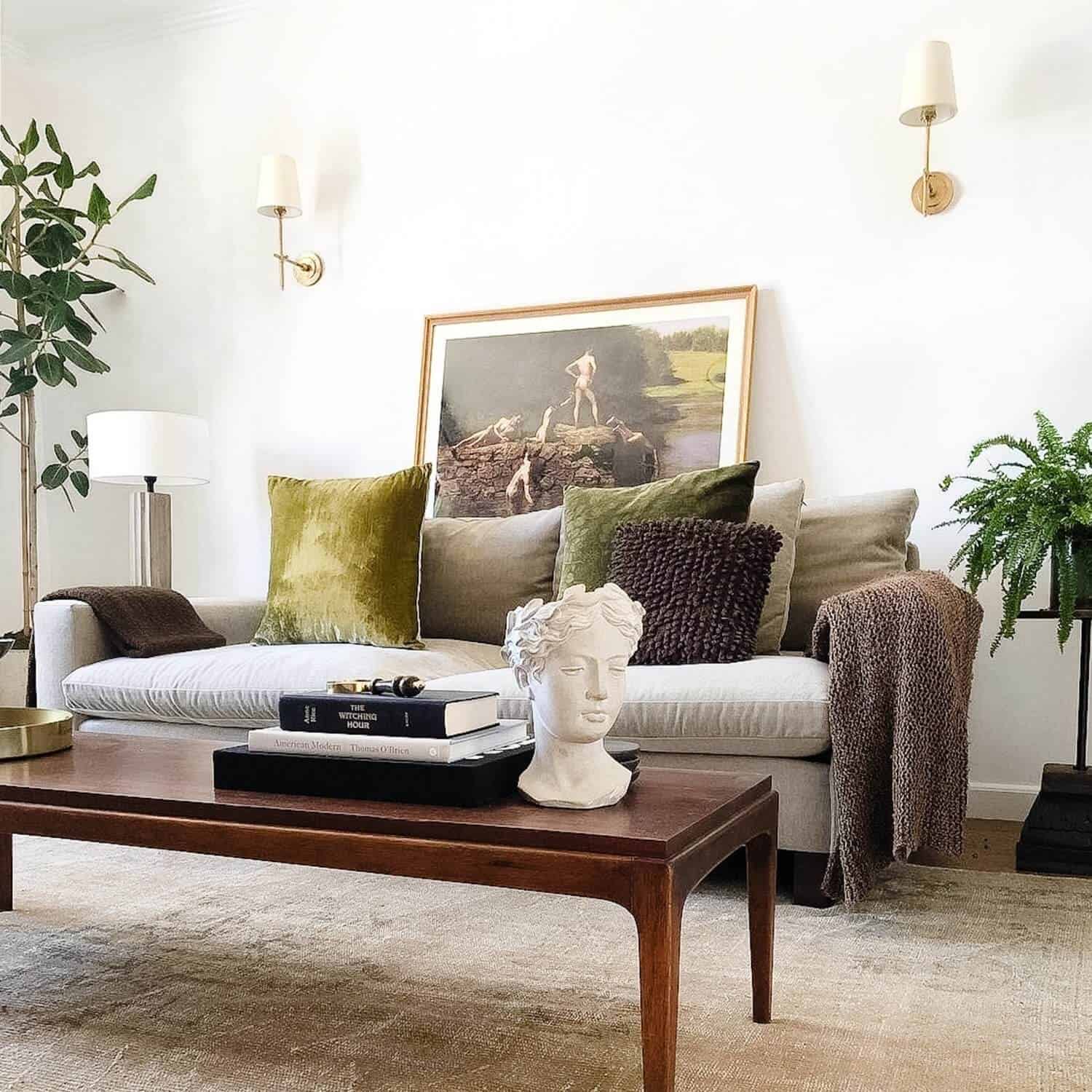 If you really want to turn heads and get a conversation going, this painting of a joyous summer scene is a must-have! Use this as a focal point in your living room and watch as people are subconsciously drawn to it's vivid details and mood, recalling long-forgotten memories of summertime.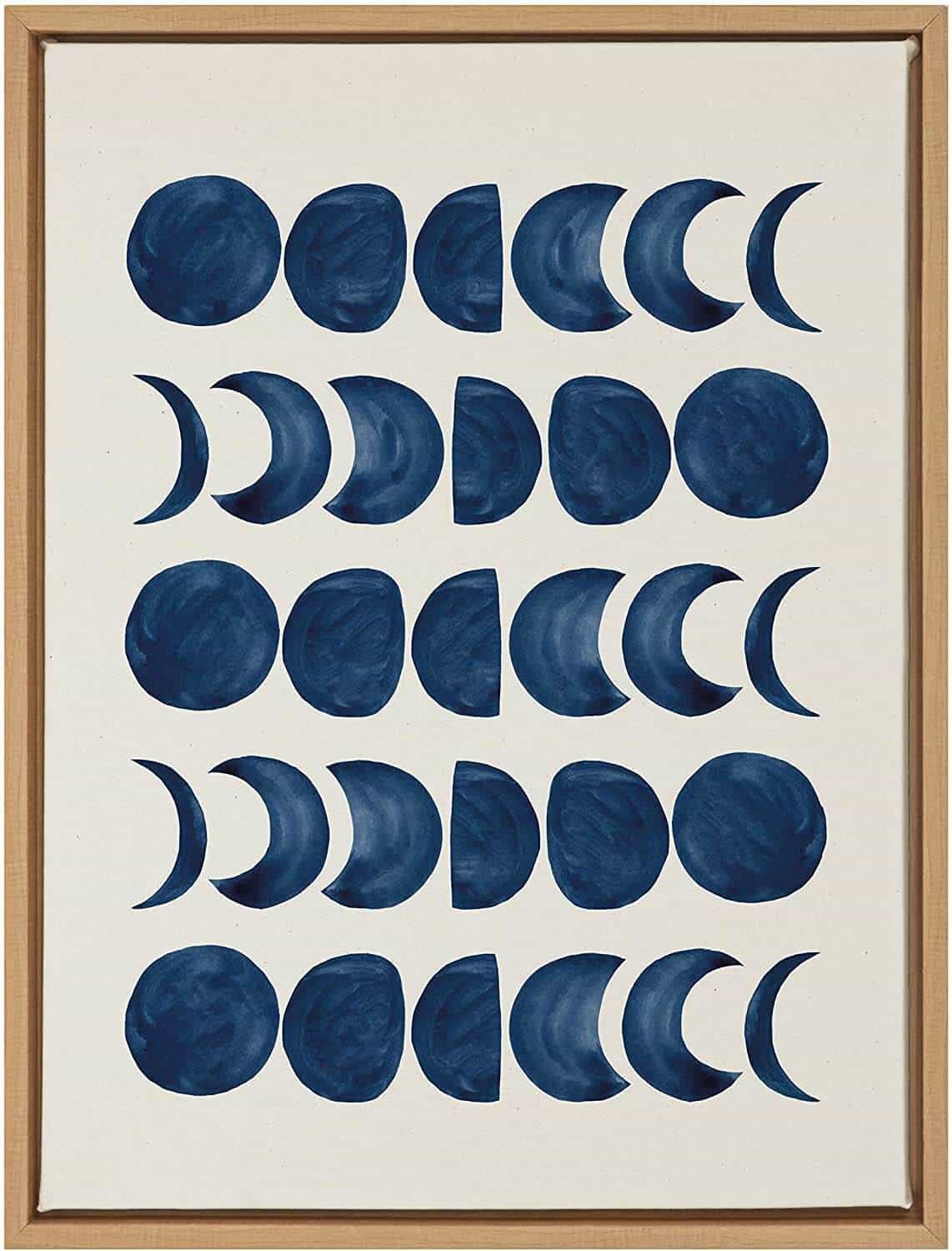 This is for all the selenophiles out there! A simple, direct-to-the-point portrayal of the moon's different phases. This would look best hanging on the wall where a punch of blue might be in-order. I always think a new borns nursery would be fun with this too.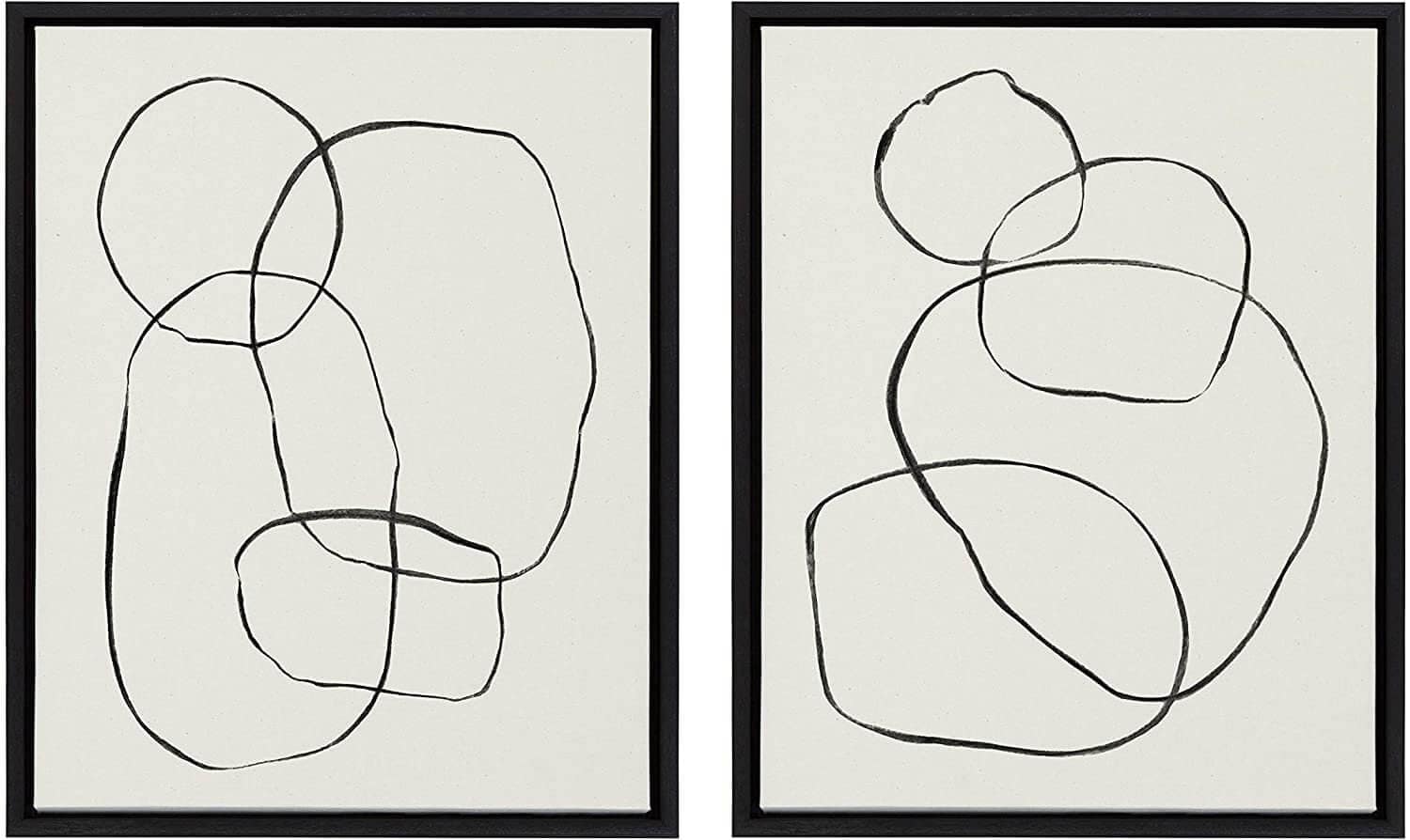 This pair of paintings features seemingly random doodles that look like they have a story to tell but you just can't grasp what it is, like something just out of reach. Keep both pieces hanging right next to each other for maximum impact in terms of visual aesthetic.
There you have it! Those are my Top 10 favorite pieces of art from Amazon, all of them are sold at affordable prices but each looks like an expensive painting made by a world-renowned artist. Art doesn't always have to be overly pricey in order to look credible and elevate a space — it's all about the taste level and the ability to curate great pieces from budget-friendly places.
How about you? Do you have a particular favorite out of all of these artworks? If you're trying to think of ways to update your home's overall look and vibe, adding one (or more) of these paintings to your space will instantly liven it up with a fresh and contemporary feel. Go on, give it a try! Xoxo