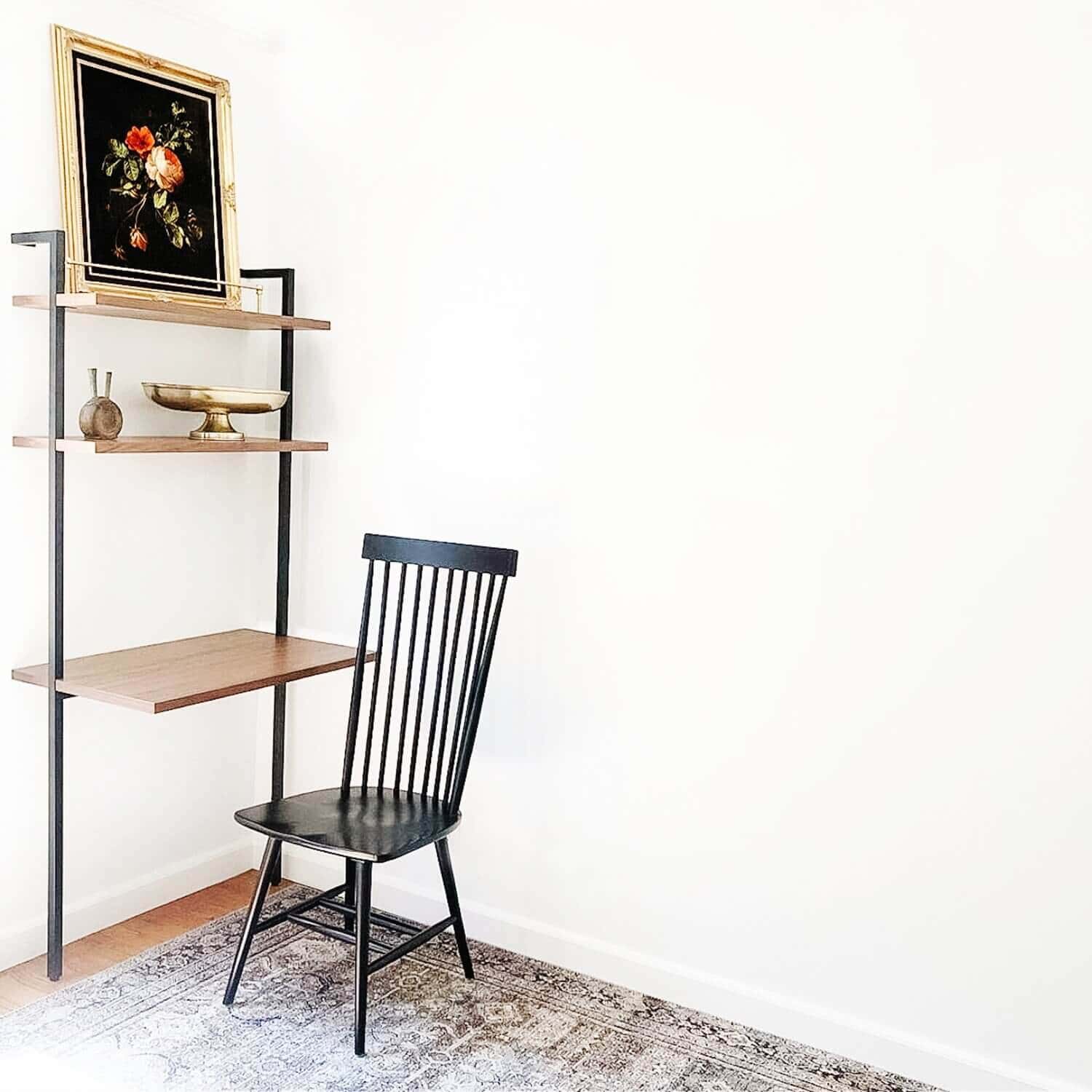 Working (mostly) from home has become the new normal for many of us. If you were like me, you didn't actually have a formal working office when all of this started long ago, You also, might not have been entirely sure how "final," to make your working from home solution too. After all, things do have to go back to normal soon right? ⁠
In that pursuit, I realized that regardless of what was to come I needed a functional place to work that was also beautiful – this is 136home after all. In addition, I was hoping against hope that I could find a multi-functional solution so that the furniture selection/space could also be re-purposed into something cool when the time called for it ie: a nightstand or dresser, etc. If that wasn't a tall enough order I was also on a strict budget – I had completed a very expensive renovation.
The good news? I think (for me) that I found the perfect solution – and been over the moon for over a year now, with this handsome helix ladder desk. He's is the perfect blend of function and form. Sturdy and strong enough for my laptop and keyboard, yet refined enough to look like a fine piece of art all on his very own. He fits perfectly in the corner of what used to be the guest room and has the perfect mix of modern with walnut wood and matte black finishes.⁠Of course, I did brass and antique accents – because, well again it's me.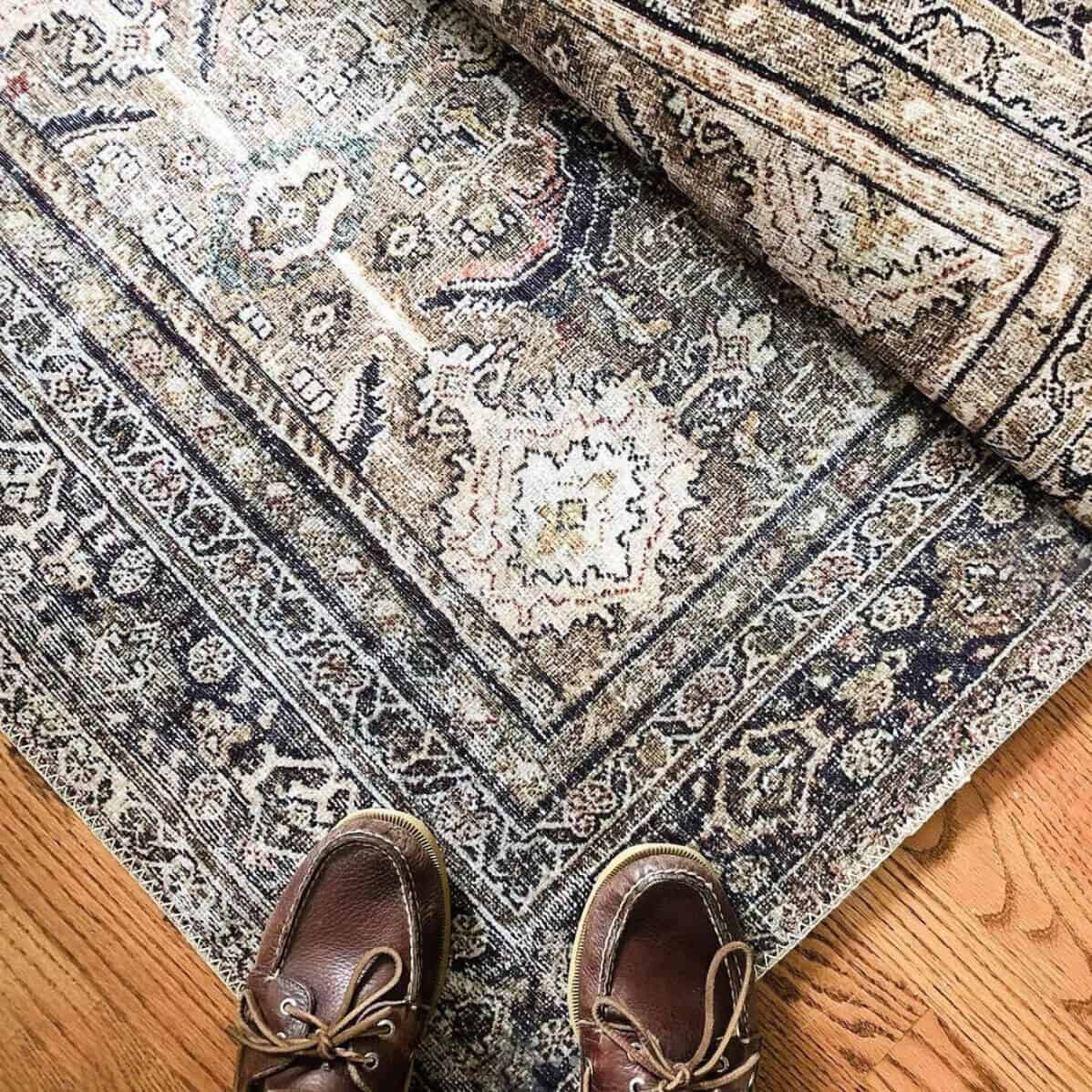 What do y'all think? Doesn't he stun when paired with my favorite look good anywhere rug? It's just icing on the cake with my faux antique frame via amazon, and brass fruit bowl and bold chair. I couldn't help but print crackled flowers from my curated @bffprintshop gallery wall collection. I still have a code for y'all for 15% off till Oct 8: 136home if a want to grab a few.⁠
⁠
I am thinking about redoing this whole room, but for now, I think this does rather nicely. What is your work from home like these days? Do you have a workstation setup and if so how is it going? I hope my little solution inspires you all. It was quick and easy but still looks great.⁠
Here are a few other desks that I think are just perfect for those needing a more permanent and beautiful place to live work and play at home.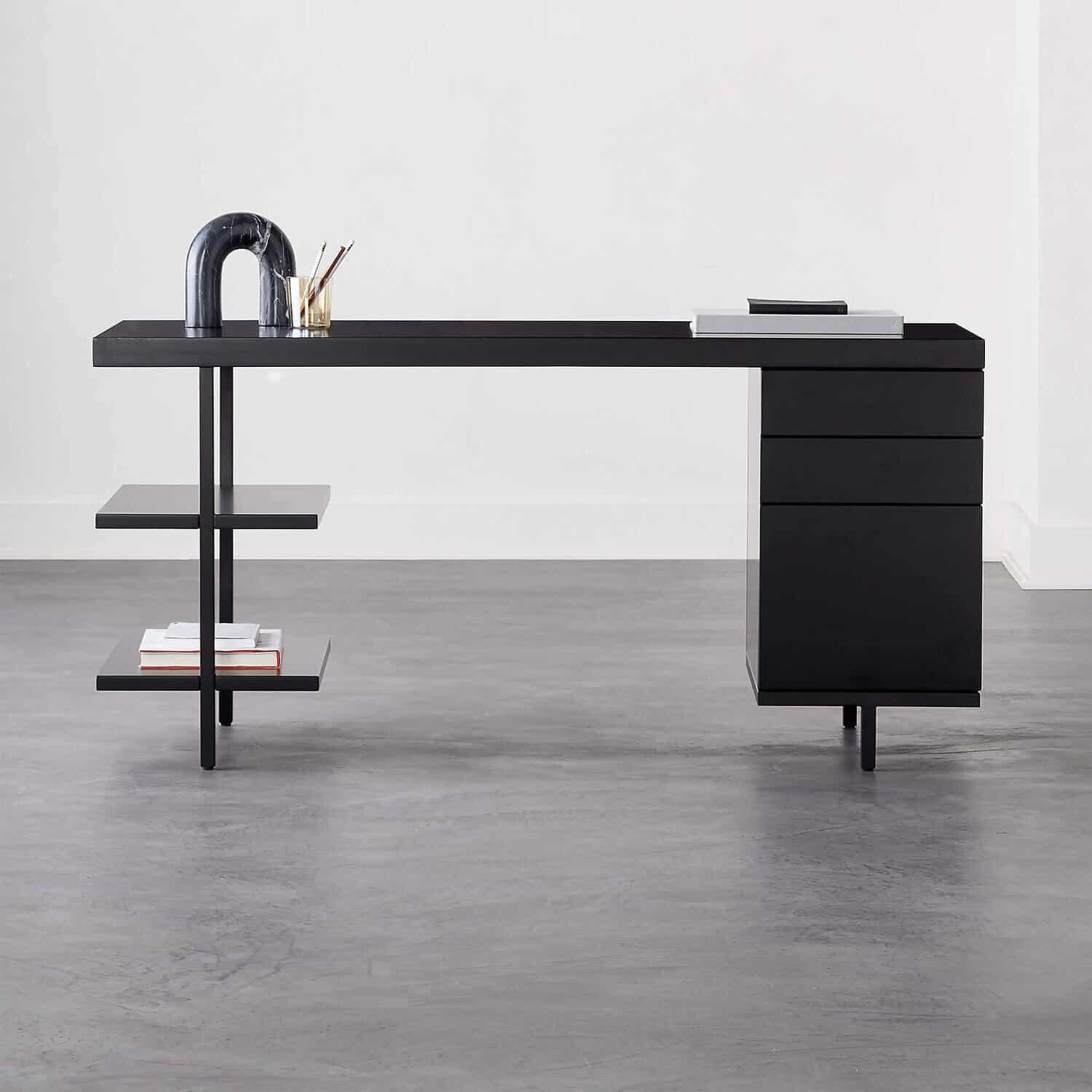 In the meantime, stay safe and I hope that this helps point ya in the right direction to get going on that dream work from home solution. You deserve it guys – I know it. Love ya and xoxo.