When it comes to home improvement, design and DIY, there are an endless list of projects one can take on to improve thier space. Some, require a big investment in time and budget – some even requiring a contractor or a city permit.
However, some projects that can yield high impact may require just a small amount time, effort, and creativity.

For me none-pay-of more than a carefully curated and placed gallery wall.

That's why I am over the moon to announce my official curated collection of prints with my absolute favorite online source to get beautiful and affordable art BFFPrintshop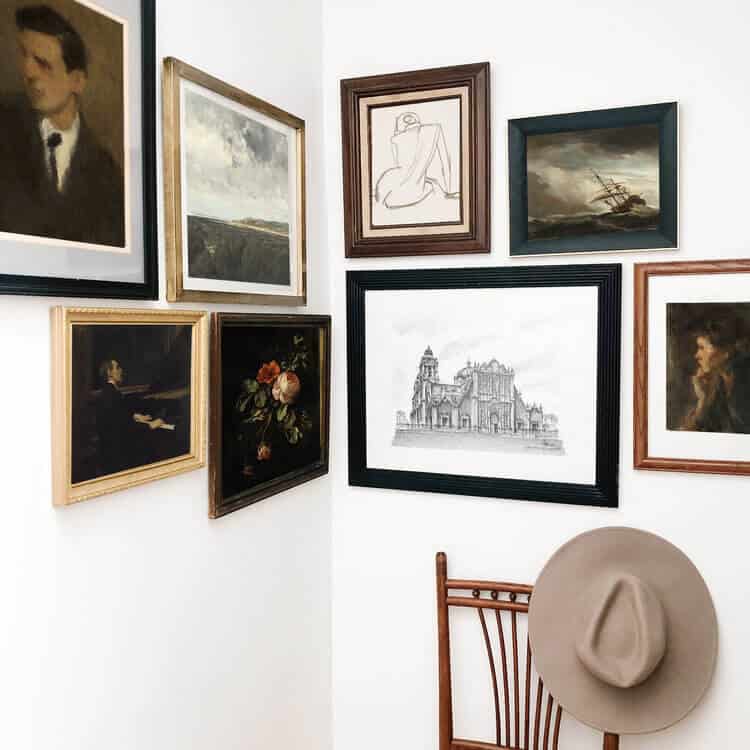 When the lovely ladies Jade+Brit at BFF reached out to collaborate I was over the moon. I knew instantly that I wanted to help each of YOU create a stunning look without all the fuss. In addition, I wanted to take all the guesswork out of the art selection process which I know can be overwhelming if you have never done a gallery wall before.

I could not be more thrilled with the final collection. It sparks joy and encourages conversation while helping to bring beauty and drama to any wall. It's a bonus that this gallery wall was designed to seamlessly integrate well with all types of decor.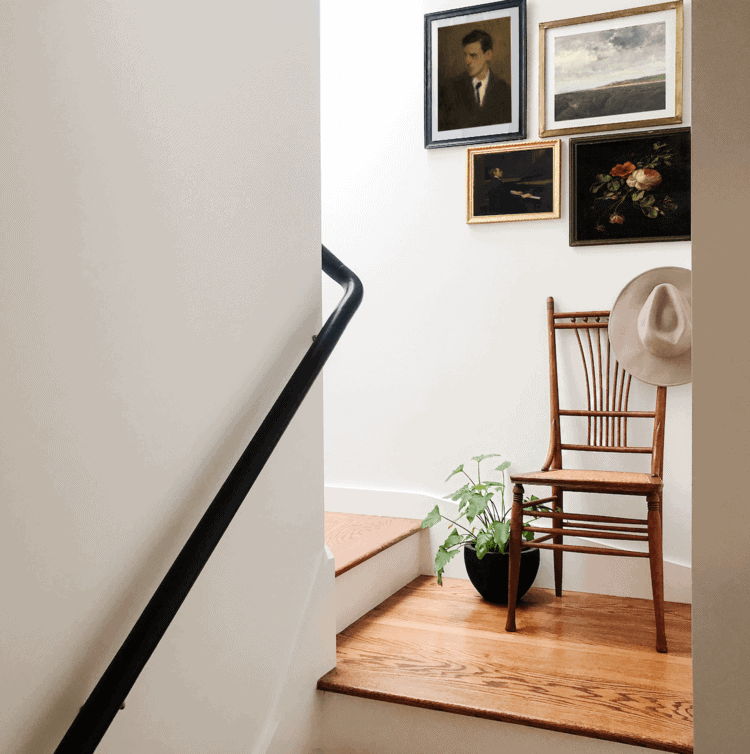 This gallery wall collection also demonstrates everything that I strive for @136home. Each print is baroque in aesthetic, with rich jewel tones – feeling both old and new. It includes a mix of portraiture, sketch, and landscapes all while being cohesive in the color story. I hope you just adore these prints as much as I do.

In the end, I imagine that this collection tells a tale of love, triumph, longing, and loss. Something that we have perhaps all experienced at one time or another in our own lives. Either way, I hope this gallery wall will bring instant beauty and charm to your home.
The complete list of prints that I love are listed below.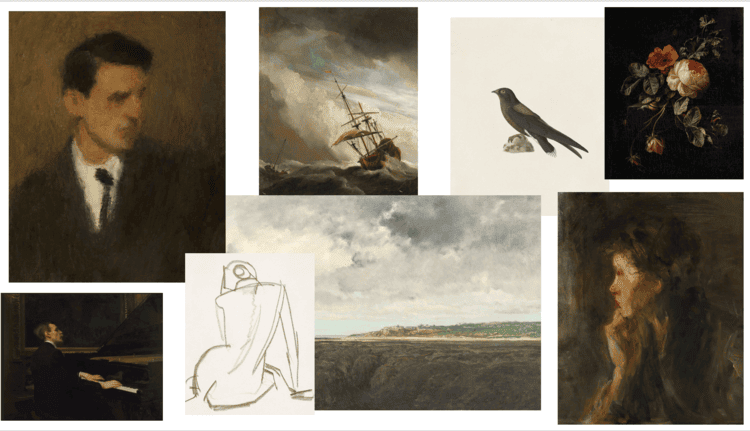 In addition, I have created a DIY Wall Art Tutorial that further helps YOU to be able to print these pieces on canvas paper as well as how to repurpose old thrift store frames to create the perfect piece of art. Here are the sources for that DIY which include; my printer, canvas printer paper, tape, and Amazon-friendly frames in-case you can't make it to a thrift store.
Pro Tip:

When hanging art be sure to do it at eye level or slightly above as it helps to keep the eye elevated and moving around the room comfortably. Placing art as indicated helps the eye to easily glance from focal point to focal point of visual interest in your room, and this is what we want to go from amateur to professional. Since art is a statement you want the viewer to be able to admire it with ease so that they can spend more time admiring your space and asking you all kinds of questions about it.
A few other things to consider when it comes to a great piece of statement art or gallery wall:
Scale – Large is often best in a living room, but for a gallery wall mix small and large and frame from the center and work your way out. It will look more balanced this way.
Placement – At or slightly above eye level is ideal. Check out the video to see how I hung my wall
Hanging – All of the gallery walls in my home are hung with command sawtooth hooks. I use these specific ones to avoid having to put holes in my walls. I can also easily move them around from time to time. You can even use two on one piece of art if the weight is more than the max listed. I highly suggest doing this.
Frame – I prefer Natural woods, or gilded gold and black for a bit of drama. You can try to get a matte and a frame that has glass. This instantly elevates the art into a statement, but it's not a must and some don't like glare.
Print – I prefer things to feel lived in, so canvas prints are a must. I get almost ALL my prints from BFFPrintshop but I do mix in other thrift store pieces from time to time.
Colors – Try to have at least two colors from your room show up in the art. I prefer monochromatic, but you can use contrasting or complementary colors if you want to shock! The colors in this collection are @136home approved.
Subject Matter – Make em' talk. You did it right if they can't help themselves. However, with this gallery wall, I have already done that part for ya.
I hope that you check out this gallery wall collection of downloadable prints and love it as much as I loved creating it for YOU. If you have any questions don't hesitate to DM me on Instagram @136home with questions and head over to BFFPrintshop today and get your very own 136home gallery wall.

Thanks again to each of you for following along and my besties Jade a+ Britt @BFFPrintshop for this amazing opportunity!