I love April, but then again I love May too. Either way, it's been absolutely refreshing in San Francisco and I am back to my usual Saturday Farmers Markets and Thrifting like a pro on Sundays.
With so many projects in the works, it's nice to get out and find the perfect styling pieces and bring home local produce and flowers. So much joy! Last week I set up my greenhouse, I love it. Stay tuned for more on how that develops on my instagram.
I had a blast curating this week's favorite finds. I got a little something for every room. Enjoy!
I get asked all the time about my couch. I love it. But, did you know it comes in a sectional too? Check out this looks good in any space couch at a great deal. Sectionals and sofas get expensive. But this lets you go lux for a lot less. Check it out!
I have been obsessed with this muted muddy green color forever. It's even better on this distressed cotton duvet. The color instantly says – I know what I am doing while being cozy and inviting. I am about to change my bedding – again. Sigh! I can't stop.
One of the best ways to instantly level up a nook, vignette, plant or anything really is to utilize a well placed seagrass or wicker basket. Here's the thing the naturl texture always works. Trust me. I love these sturdy yet lived in baskets. Add interest now!
Most of you know that I am obsessed with a round table in small spaces. They help pack in the people while helping a space feel intentional yet gorgeous. This art-deco walnut and glass table inspires. It can easily be styled to fit anyone's aesthetic too.
Candles are a must over here. Nothing sets the mood. better and more affordably. These tapered candle holders shook me because the silhouette is Uber-modern yet, classic all at once. Grab these in odd numbers and create a mood – now.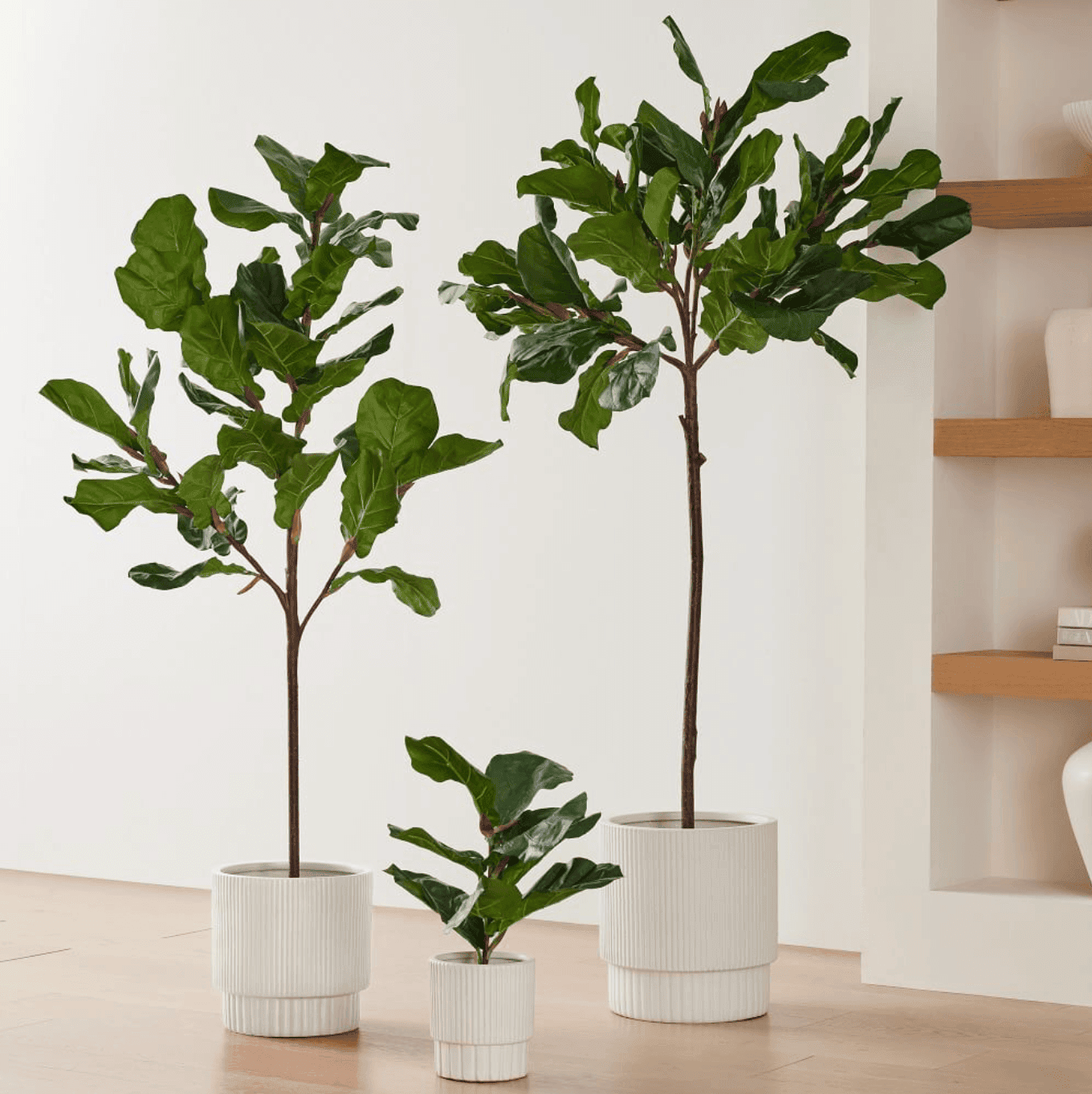 I know everyone loves a Fiddle Lead Fig. But, they can be super tricky to take care of. That's why I lean more on Ficus Audrey – when it comes to indoor trees. But don't fear! I found these great Faux Fiddle Leaf Fig Trees that get you the look without the hassle! Check them out.
This narrow bookcase is still your favorite – and it's mine too. It looks amazing next to my fireplace. The best part is that it is gorgeous all on its own – but shines brightest with your favorite thrift store finds. I just bought my second one this morning.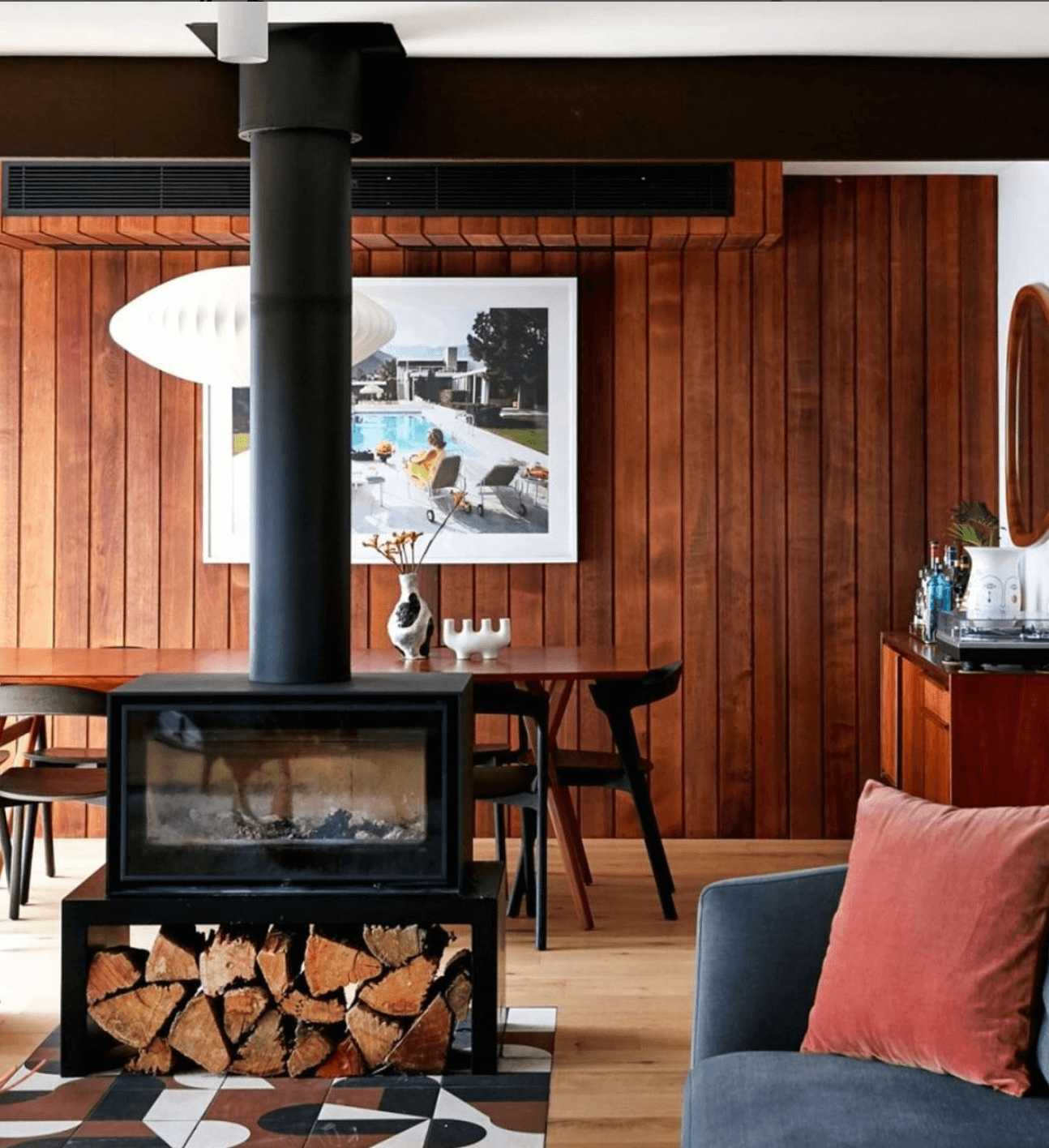 I have been doing a ton of research lately on mid-mod, yet moody cabins – for a blog I will be hoping to post later this summer. I fell in love with this moody yet bright cabin space in that pursuit. The paneling and sleek lines mixed with oddities made it pop on the pages of my Instagram feed. I love it – and y'all did too.
I get asked this a lot. I re-did my front door by swapping it out from a builder grade moment into a dutch-soor that let's all the light and air in. I adore it. But, in that pursuit I had to paint it black, well not had to, more like I wanted to. Here's how to paint your front door without brush marks and with the proper finish to stand the test of time.