It's April, can you believe it? I really couldn't be happier. I just cleaned up my small deck and dusted off my favorite brunch spot that I set up last summer. I love it here as the sun drenches this spot in the afternoon.
I'm planning to get out here with my Paint Sprayer and paint the entire deck black. Don't you think it will look amazing? With the sun in full force, I planted a few more plants and even transplanted the Ficus Audrey into a much larger – but same size planter. I love this planter so much. I can't wait for her to grow to her full potential now.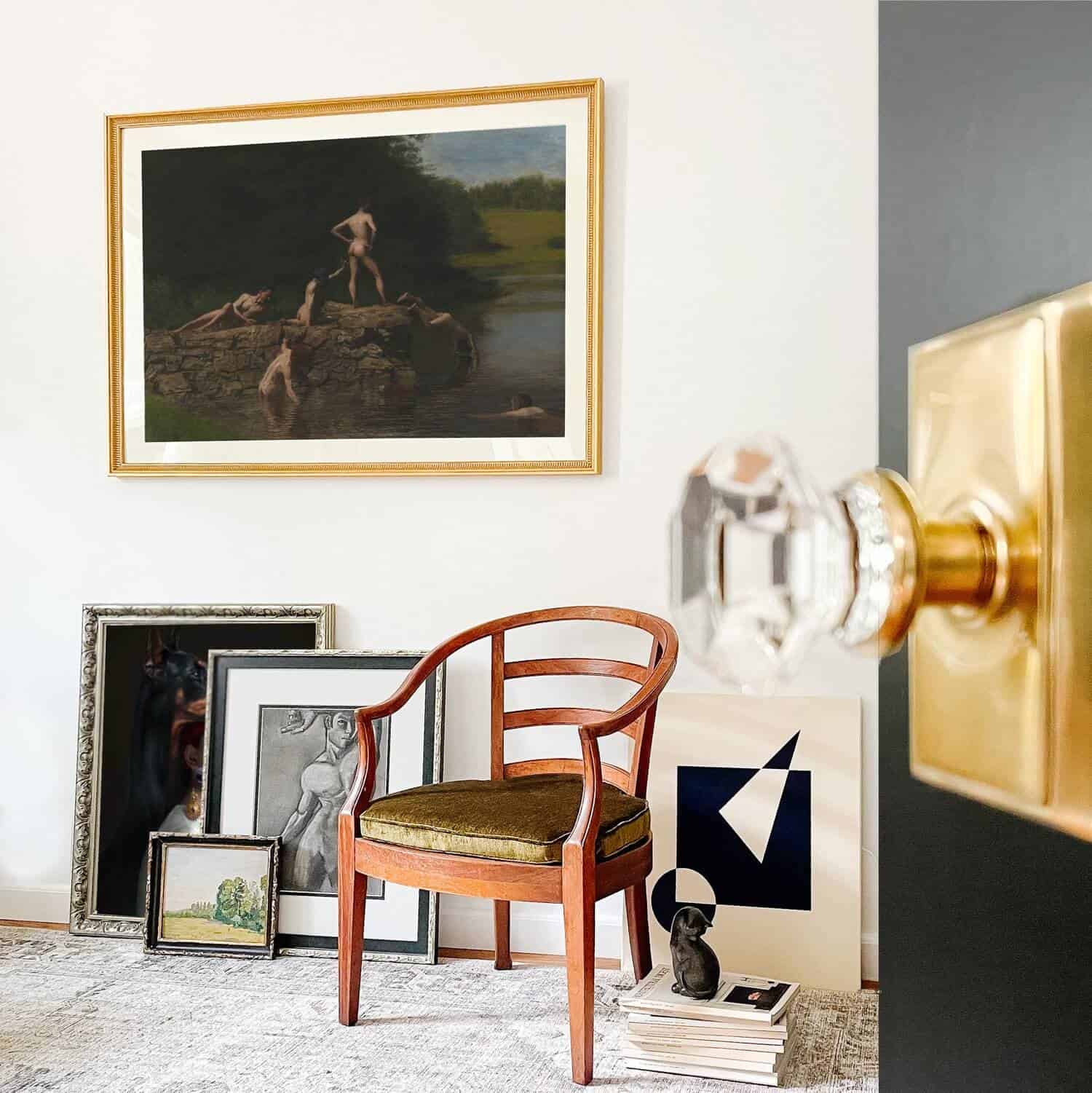 Also, I got so many questions so I am linking my bedroom rug here again – it was out of stock forever, but now it's back. I don't want you to miss it.
But onward, to this week's favorite home accent finds. I know you are gonna love these because we got it all; plants, lamps, storage, and amazing affordable wall art. Also, while you are at it – check out on @LTK. I have all this and more there!
I think this watering can from Lulu and Georgia is your favorite thing in my home – really. Every time I water the plants with it in stories y'all want the link. The good news is she is in stock with her slim piping, and a chic matte black finish making her the perfect combination of form and function.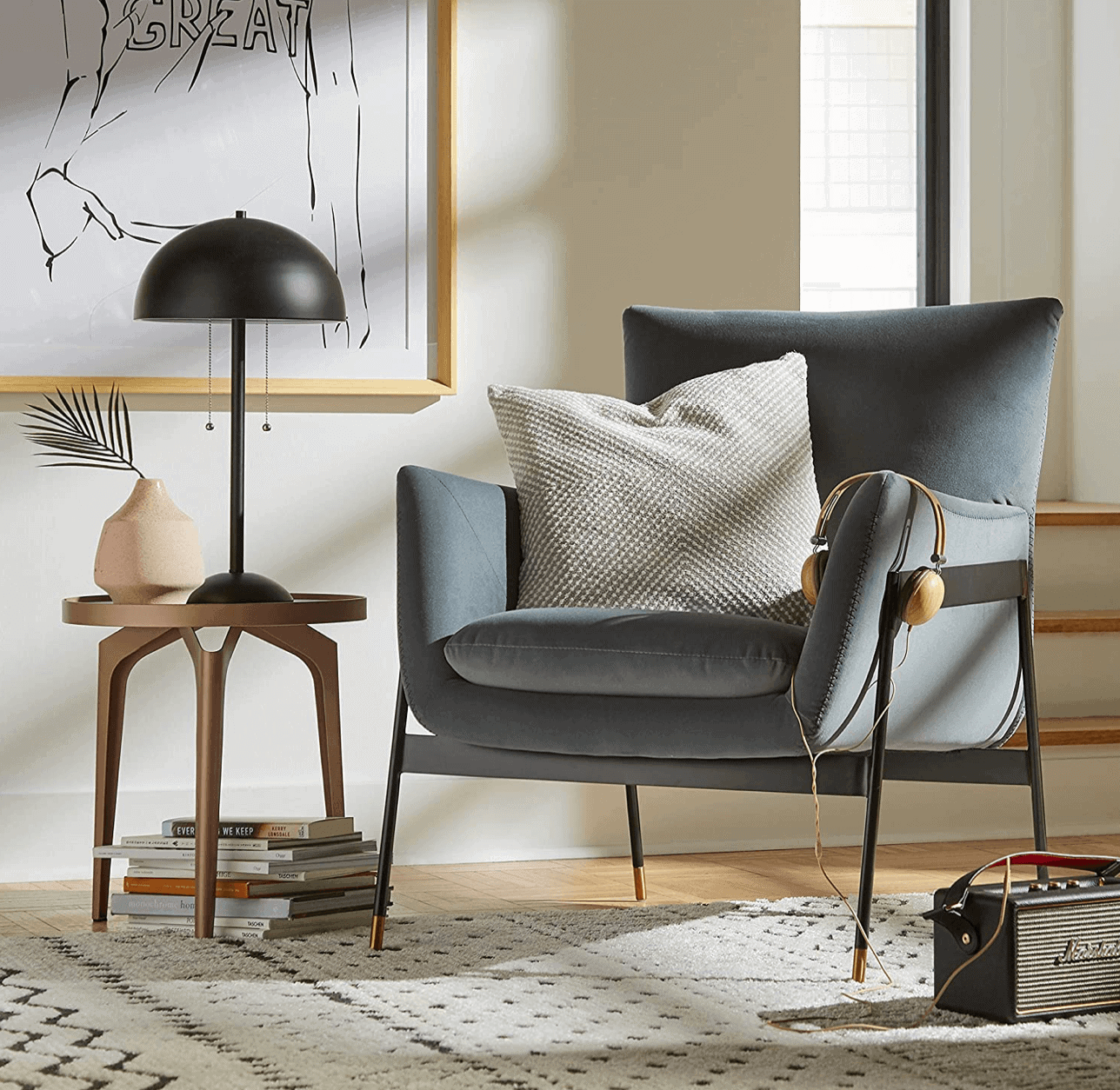 I shared this amazing lamp a few weeks ago and you loved it! But, imagine my delight when I found almost the exact same look for a lot less. I ran to my computer and save this for y'all. If you want a sleek, elegant nightstand lamp that provides perfect contrast, this is your answer with any aesthetic (for less)! Grab one quick!
I love an opportunity to make quiet, bold decor decisions. Sometimes is the quietly confident placement of a single hanging planter like this one that will make your guests say, "WOW!" this person really knows what they are doing. Plus, I always need a home for my favorite house plants – especially when they are small. They will always look good in this
I spent lots of time testing gin cocktails this week. In doing that I fell in love with this stunning crystal glass that makes any cocktail look like a work of art. I scored it thrifting – how I do it here. But, if you want one I'm sharing it with ya today. Go for it!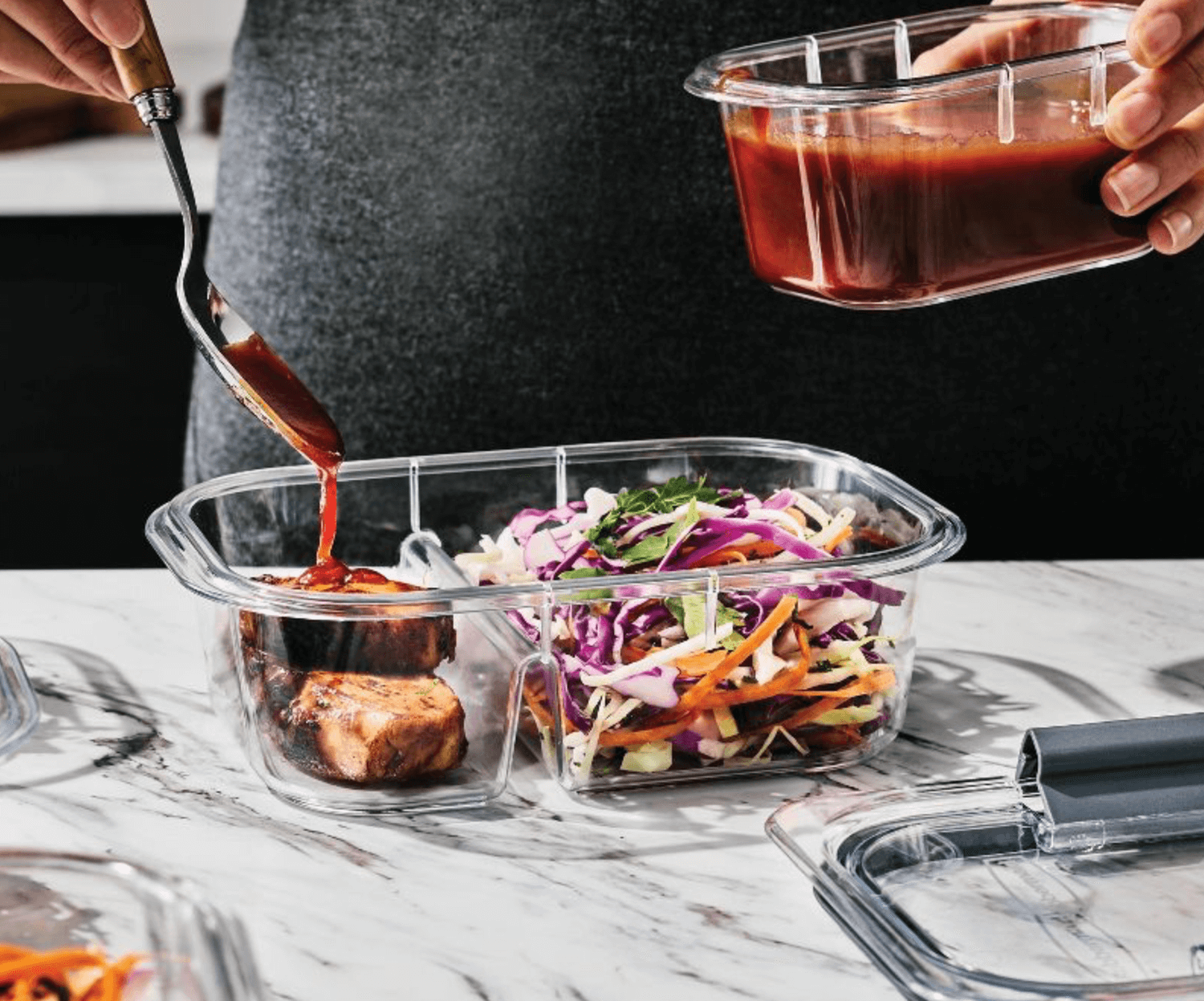 I mean, it's kinda epic to find glass 5 stacking Tupperware that looks this good! I have two sets of these, because they are so affordable and gorgeous. I hate to admit it but sometimes I save just enough leftovers so I can store them in these. They look like works of art in my fridge. Get em quick. Everyone needs these.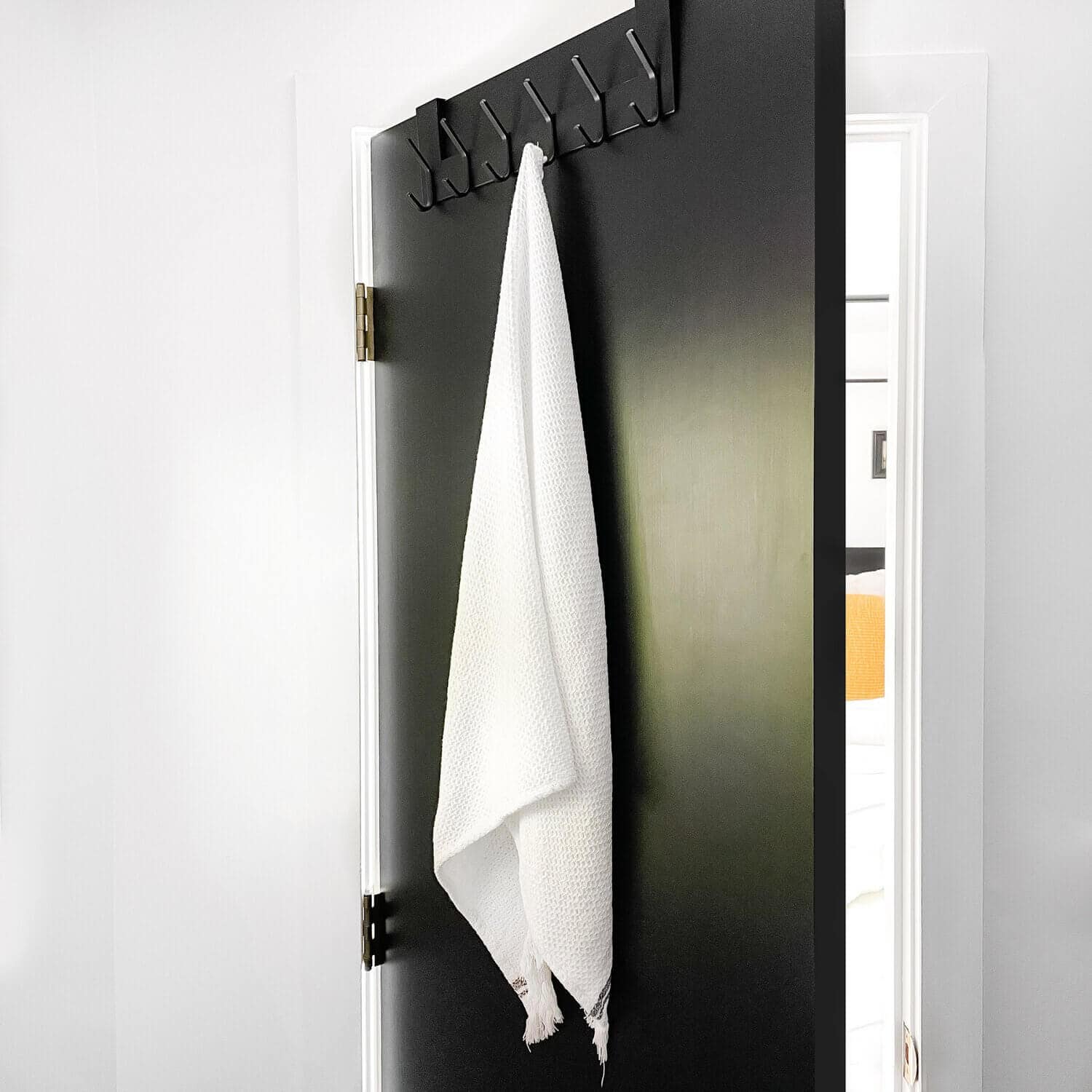 Storage is a must, in a small bathroom – but it has to be gorgeous too. At least, that's the rule around here. That's why I love this modern 6 hook over the door hanger. It's an incredible deal, looks stunning, and can hold a ton at once. I always need a spot for my Turkish cotton towels, pajamas, and my favorite DIY Project beanie.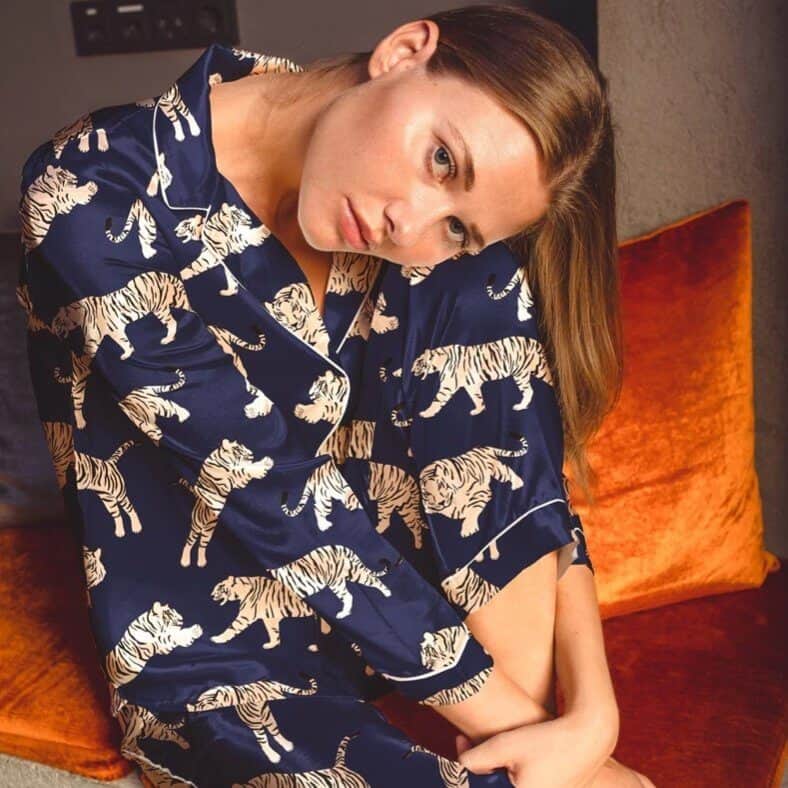 The best part of the day (next to iced coffee in my favorite glass) is when I get to slip these stunning silk pajamas on and hit the couch. I love the look, and I know you do too. Plus, the feel is pure bliss. I love the lux silk and carefree vibe. I have the men's version, but here's a link to the woman's cut – go for it, and slip into something more comfortable.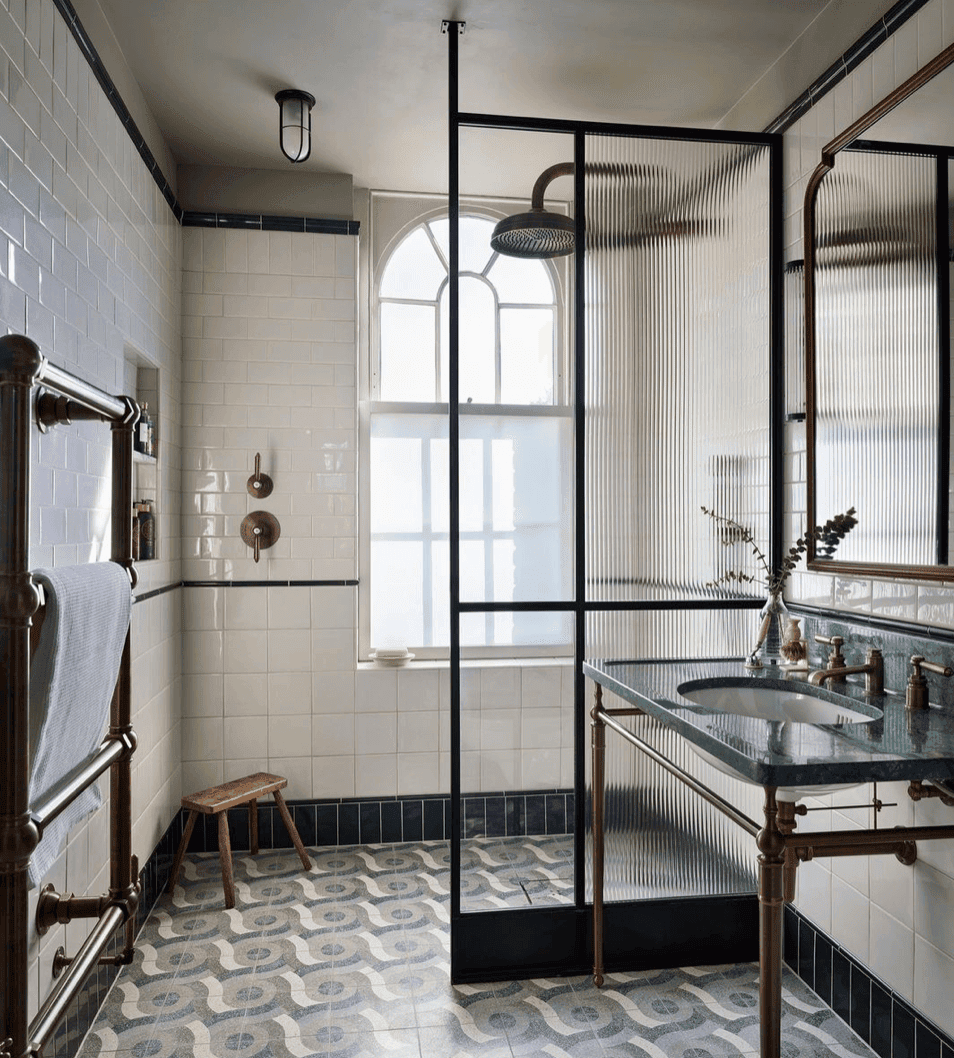 I literally almost started ripping up my powder room after I saw this incredible bathroom Inspo this week. This is such a smart, and stunning space. The mix of fluted glass, brass and sharp black contrast just sings to my heart. The tile is a bold choice grounding the space and adding an air of whimsy. Who's ready for a bathroom Reno?
My Top 10 Amazon Art Pieces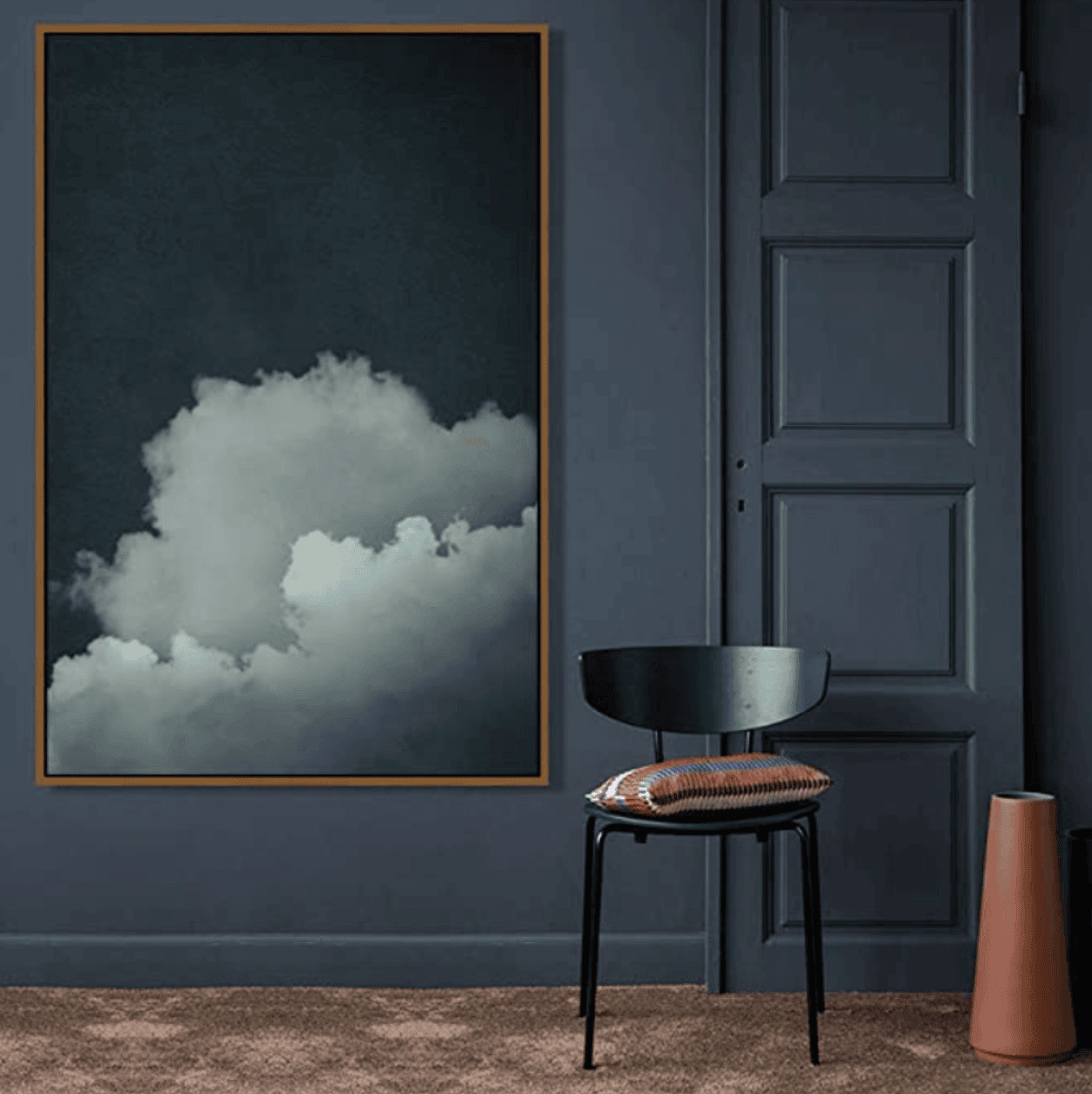 You guys loved this post on my Top 10 Amazon Art Pieces. So, in case you missed it I am sharing it here. This post means a lot to me. It's a curation of amazing art that doesn't break the bank and instantly levels up your wall (and home) in an instant. Nothing makes me happier than helping y'all find pieces like this. Now grab some art!
Head here last week's favorite finds? I'm still shook by that candle. It's so good.
Happy Spring guys! I am off to start a furniture restoration project. I love restoring furniture so much. Almost as much as you – but not quite. xoxoxo.