Why try it?
For starters, it's super simple to do. You get a lustrous finish on most metals without having to spend a ton. Sure, you can go out and get yourself some real antique brass finishes, but why spend the budget if the look is already there and alls it takes is just a dash of this stuff and some elbow grease.
The impact is instant. You don't just have to use it for your vintage peephole as I did. You can use it anywhere in a house on things such as; curtain rods, picture frames, door hardware, drawer pulls, and even flower pots. It comes in a ton of different finishes too.
How do you use it?
Using antique brass rub n' buff is simple, making it the perfect DIY, no matter how much of a novice you are.
Make sure your object, in my case a vintage peephole and door knocker are thoroughly washed and dried first. I cleaned mine with just some white vinegar, dish soap, and hot water.
Then, simply tape off any areas that you don't want to cover, and I suggest laying down some newspaper. You don't want to get this stuff on your table or couch etc.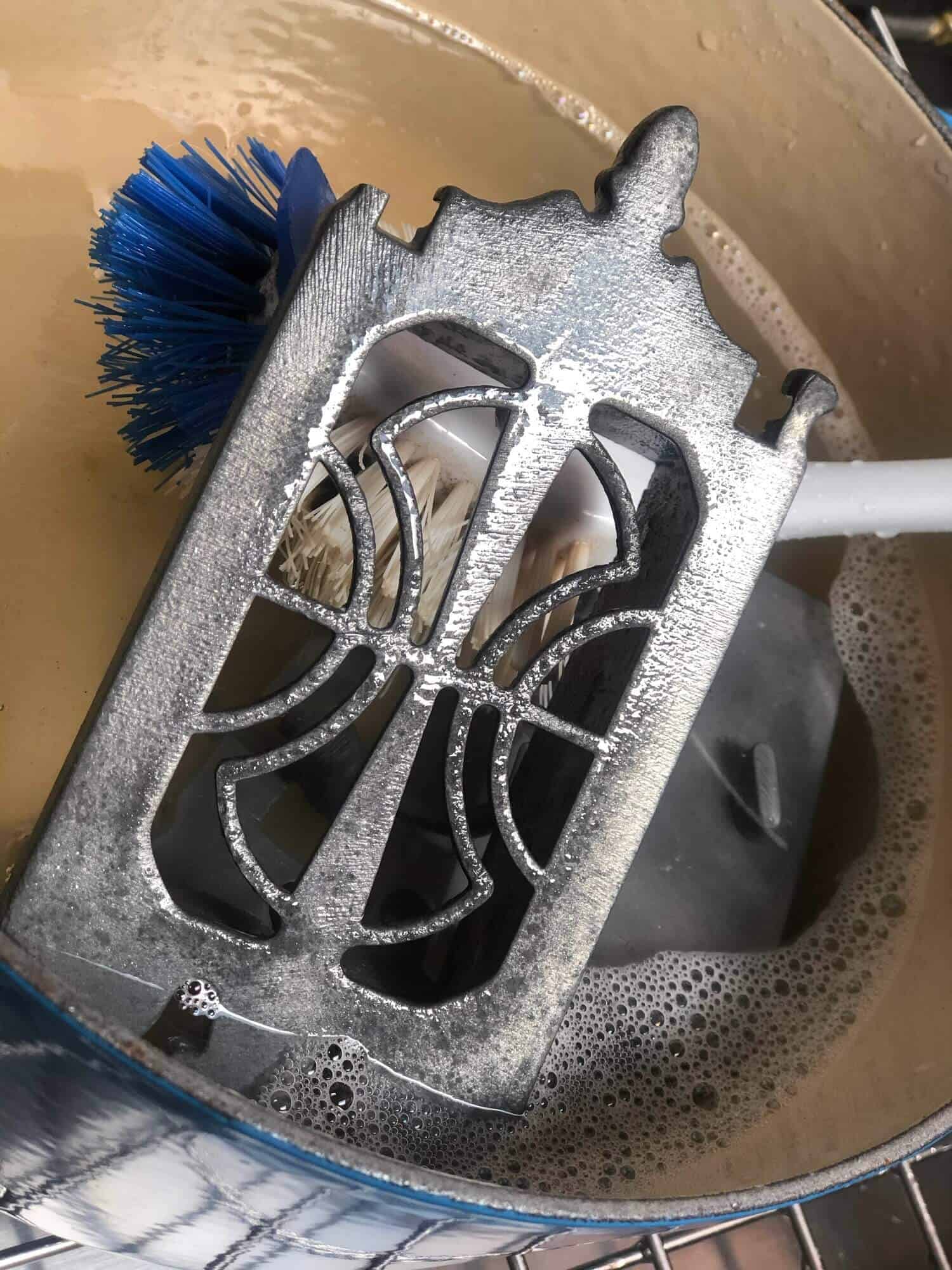 Next put on some gloves and grab a rag or soft cloth.
Use your finger to take a small dime-sized dot of the rub n' buff and then begin slowly rubbing it into the finish of your object. You want to rub until you coat the door knocker and peephole completely. While a dot goes a long way, you will need to apply more as you go. Use your discretion. Also, it may require more than one coat depending on the aesthetic you want in the end.
If you think the gloves are holding you back, you can also use your finger without the gloves on. You'll have to wash it off but it's not too hard with soap and warm water. But sometimes, I like to rough it. You know me, I'm a rebel.
Once you've rubbed it on, simply buff over the area as needed to smooth it out with a cloth, moving in tiny circles until blended.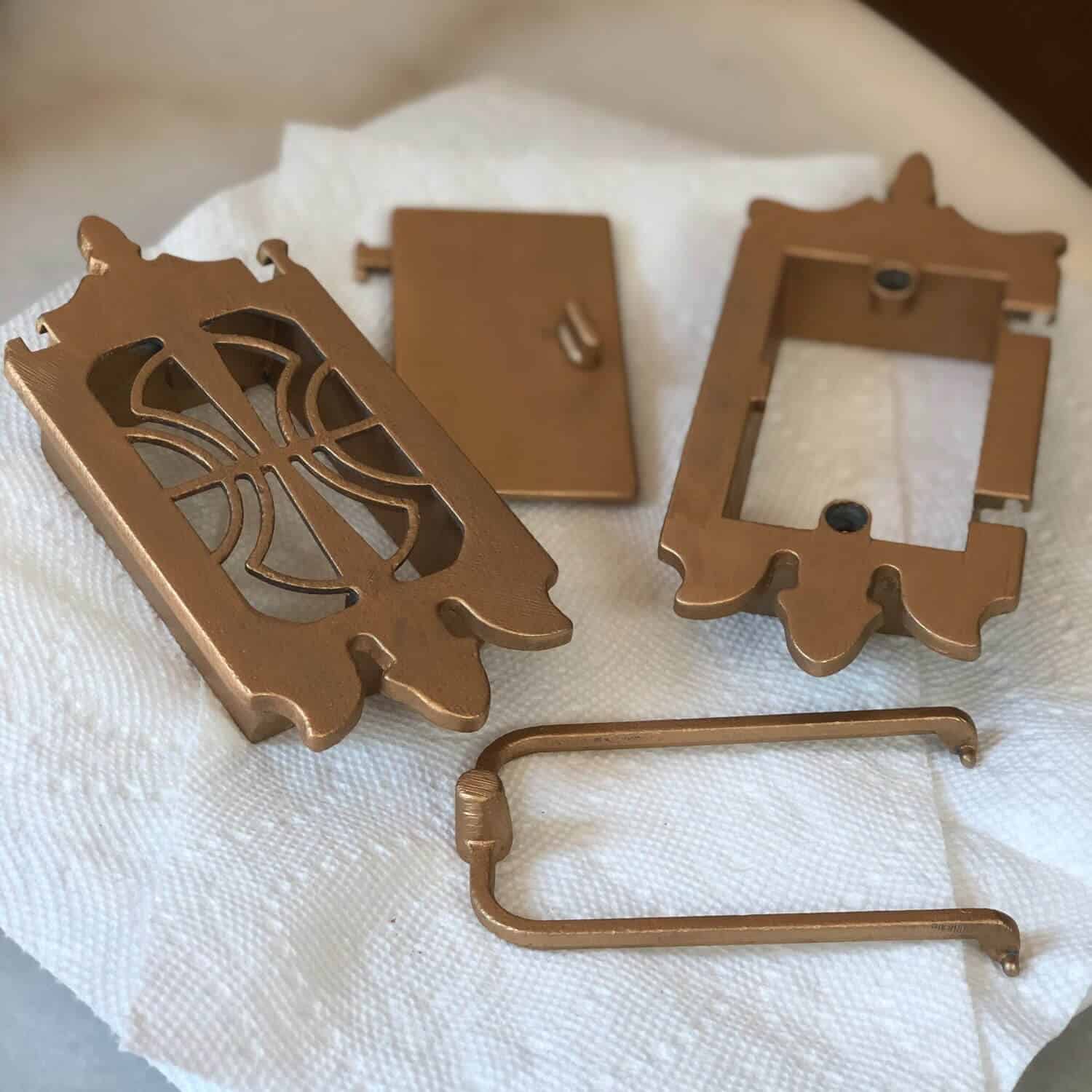 Pay particular attention to buff out rough areas around the sides and areas with grooves.
Once you have applied the buff to the entire surface area simply leave it to dry for an hour or so. This way it won't come off on your hands etc.
It's literally that simple. Can you believe it? My peephole doorknocker combination still looks brand new and has held up even a year later against the rain and constant use. I love it and keep this stuff on hand at all times. It works wonders on most finishes and can change the look of your hardware in an instant.
If you don't have a vintage piece to restore, don't worry. I have a few affordable and gorgeous door knockers I sourced just for YOU. Check em' out here
Will you give rub n' buff a try? Try! It's super easy. If you use rub n' buff or are about to send me a note in the comments below. I love to hear what y'all are up to. Otherwise, head to @136home on Instagram and say hi in DM and follow along in my stories. Love y'all and xoxo