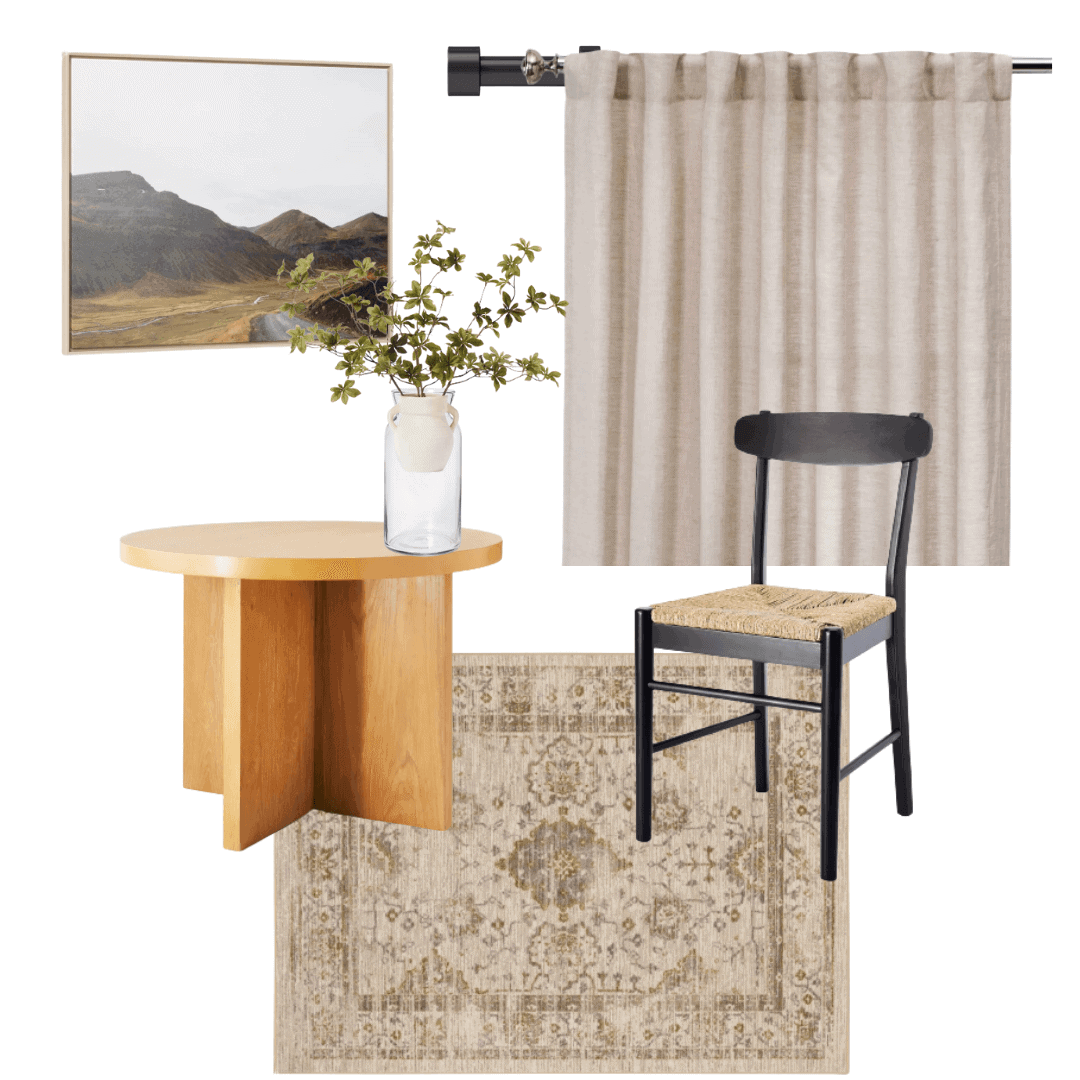 I love the styling process. Like a lot. Y'all know that. It's often easy to get overwhelmed by an entire home or even a complete space. So, sometimes I like to strip away all that noise and just focus on a corner. I break it down into just a single nook and optimize the design from a singular point of view.
Here's the thing. A well-designed corner can quickly escalate into an entire room looking great. In the end, I think that every space should have a vignette that is utter perfection – serving as a kind of wow moment, where each piece of furniture, fabric, and styling item sets a tone for the rest of the space. Remember – take it one detail at a time.
Today, I'm sharing with y'all an incredibly affordable and beautiful option for a stunning kitchen table nook. Y'all love mine so much – I wanted to recreate it for ya in a more everyday vibe that looks amazing but won't break the bank. This design doesn't make a big deal about herself but still manages to stun with her soft and cohesive color palette. Also! Who doesn't love a good mood board? I know I do. Let's break it down item by item, shall we?
Bell Canyon Round Dining Table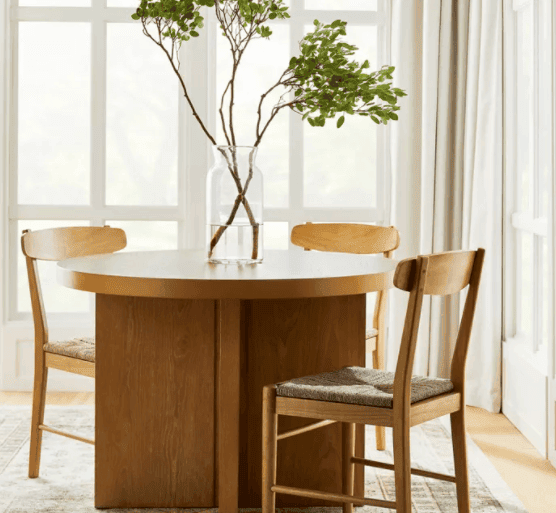 This dining room table serves as the main focal point for the nook, so I wanted something with a contemporary design that still retains a homey and familiar feel through the use of a traditional wood finish. Plus a round table is great in a small corner. Read all about my thoughts on the matter here. This table is perfect. It's unique, minimal, and bold without overcomplicating the visual space.
Comfortable (and cute) dining room chairs are a must. I'm loving the combination of black wood with the neutral light-colored woven seat. The mix of different textures and stark contrast creates tons of visual interest and gives the entire design an elevated look and feel – even on a budget. The price of these chairs is amazing.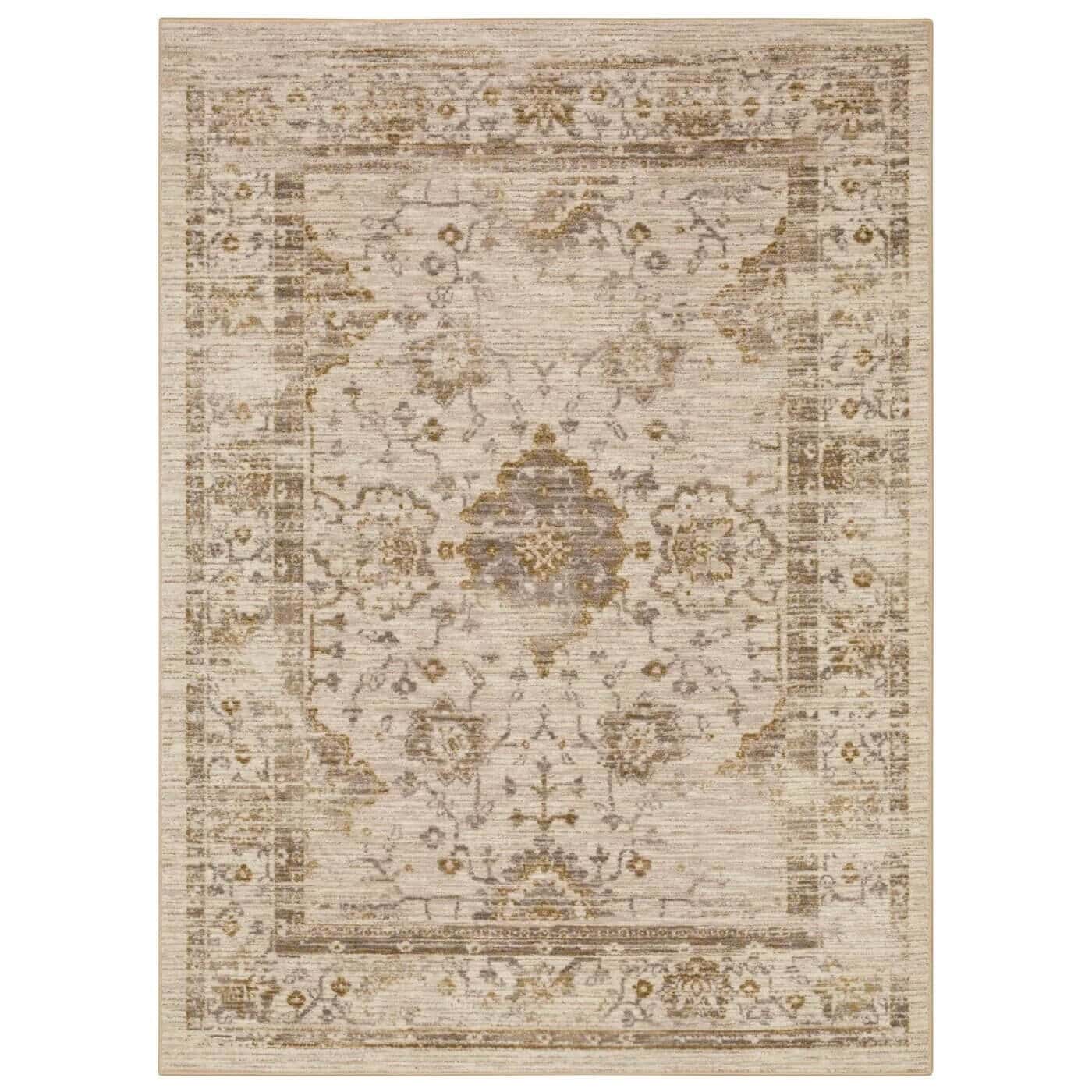 A great space isn't so great without a rug. A good rug will make or break a space. It's hard to find ones that look vintage and don't break the bank. This intoxicating rust vintage rug has a gorgeous and neutral palette that will seamlessly blend with any room – but pairs perfectly with the black chairs and natural wood of this dining room table perfectly.
Grassy Hillside Framed Wall Art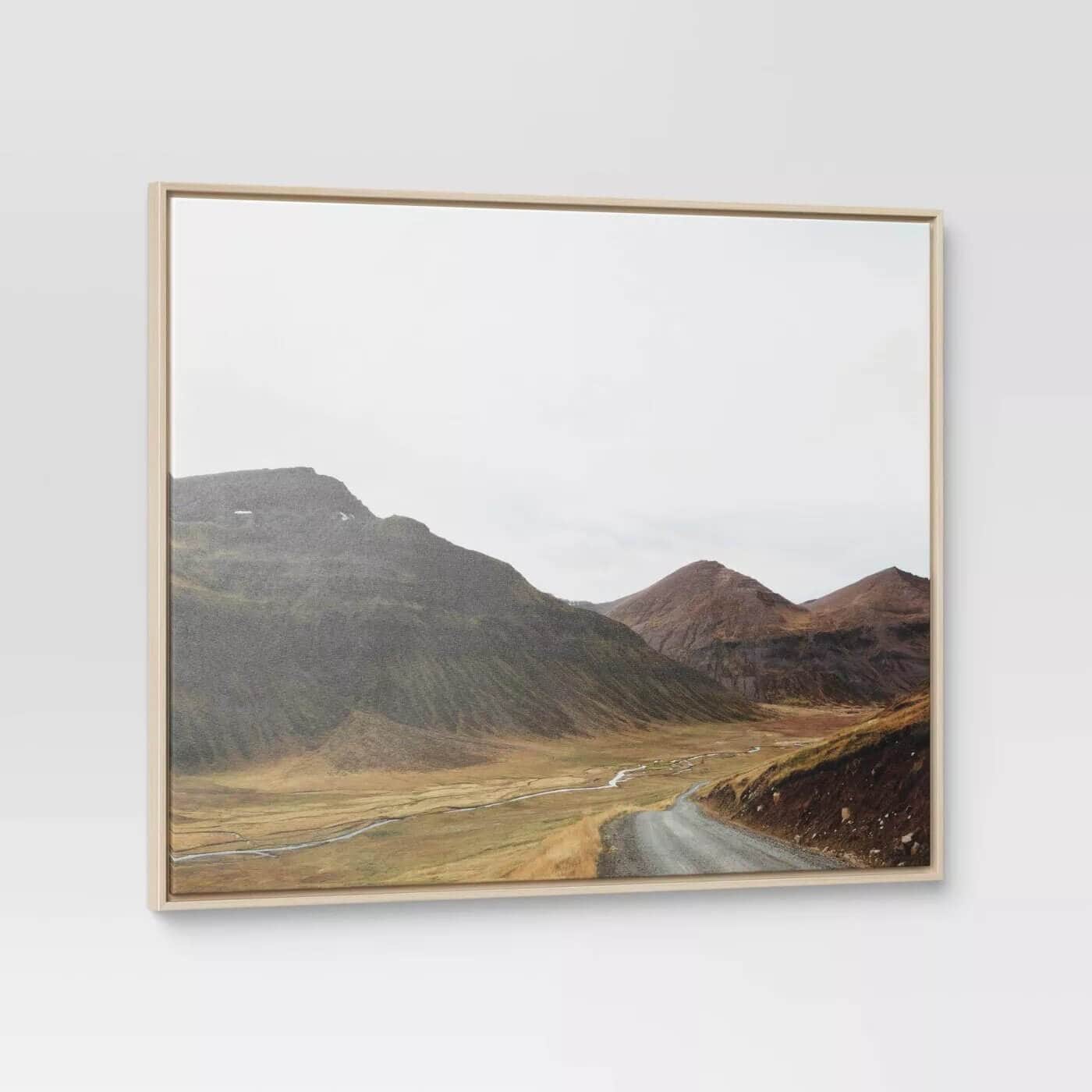 How perfectly paired is this wall art? Hanging a beautiful piece of artwork on the wall is a must! Aside from adding visual interest to the nook, it's also great to just get lost in the warmth of these rolling mountains and the open roads. Don't ya just want to jump into the scene? This piece is an incredible deal and a huge scale! For that, it's a must.
Artificial Branch Plant Arrangement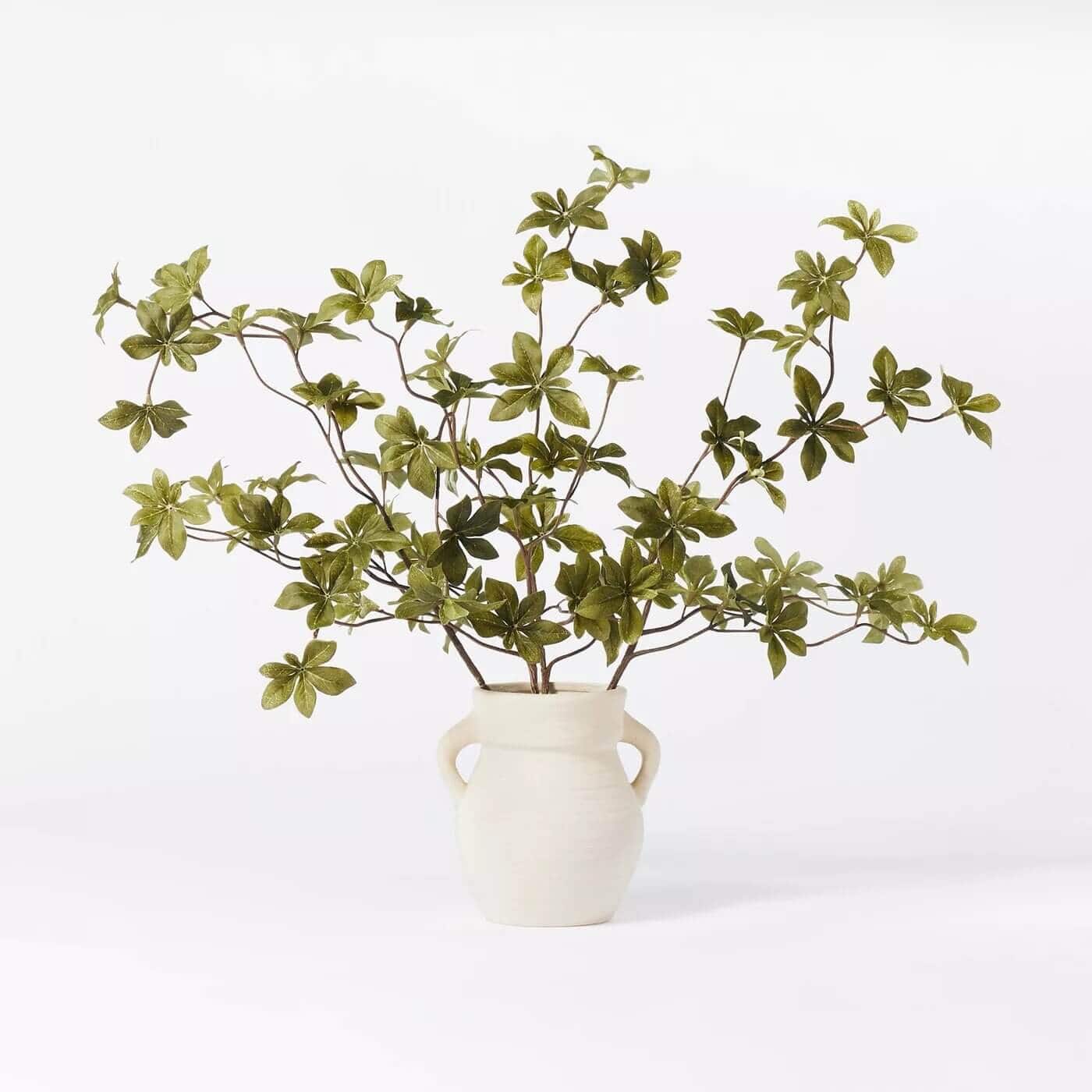 You didn't think we'd leave the dining table bare, did you? Of course not! This artificial branch arrangement will add instant life and lux to your indoor space. Trust me. Branches work always. Learn more about why here. Plus, these are faux, (and fabulous) so you don't have to worry about replacing them week after week. They will literally last forever. Grab em' guys. These are too cute.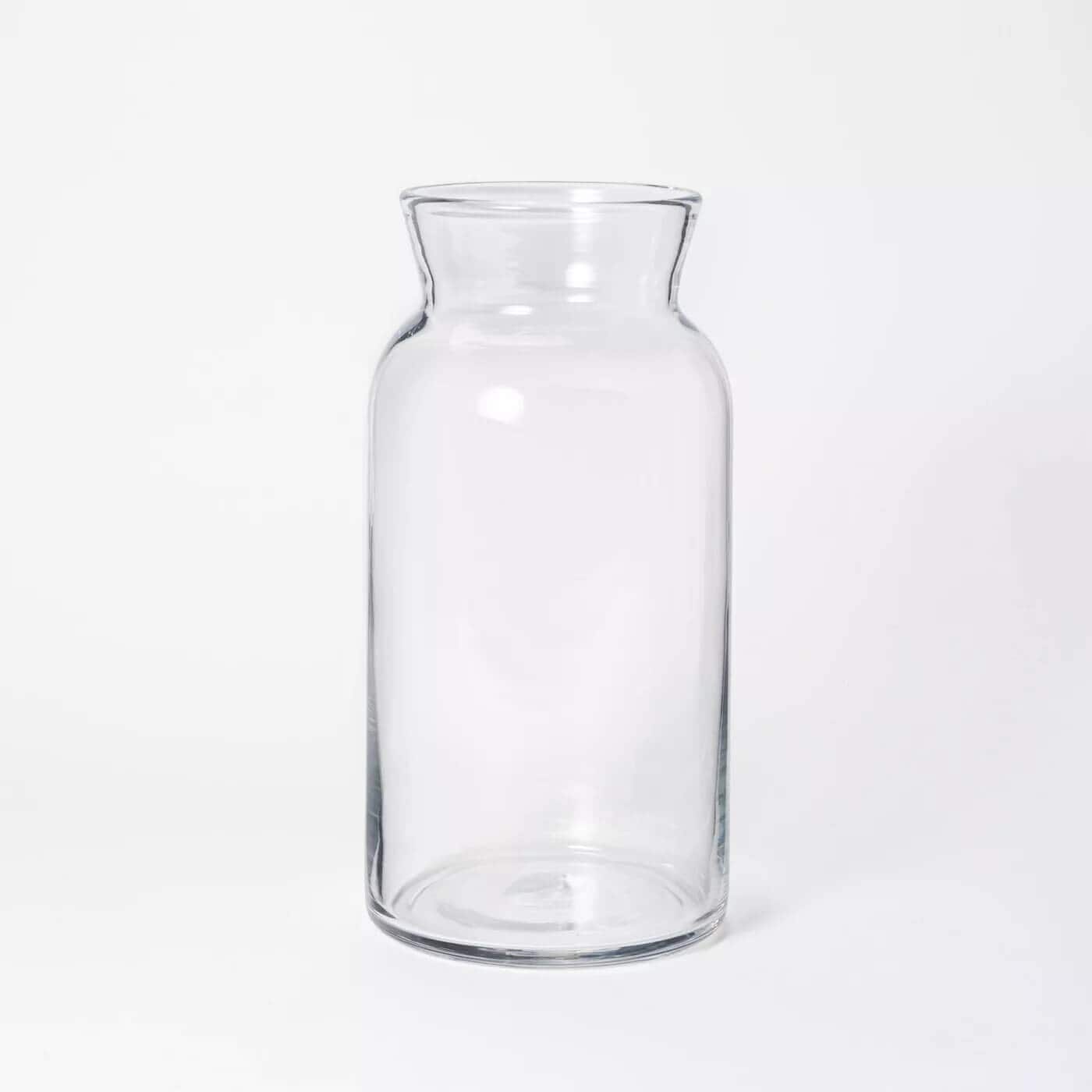 If ya don't want a Terraplane look you can cut and place your artificial branches in this simple and tall vase to complete the look. You don't want to opt for a vase with an ornate design as that will only distract from the plant. I insist on keeping clear, large-scale vases on hand. This is a great option.
Linen Light Filtering Curtain Panel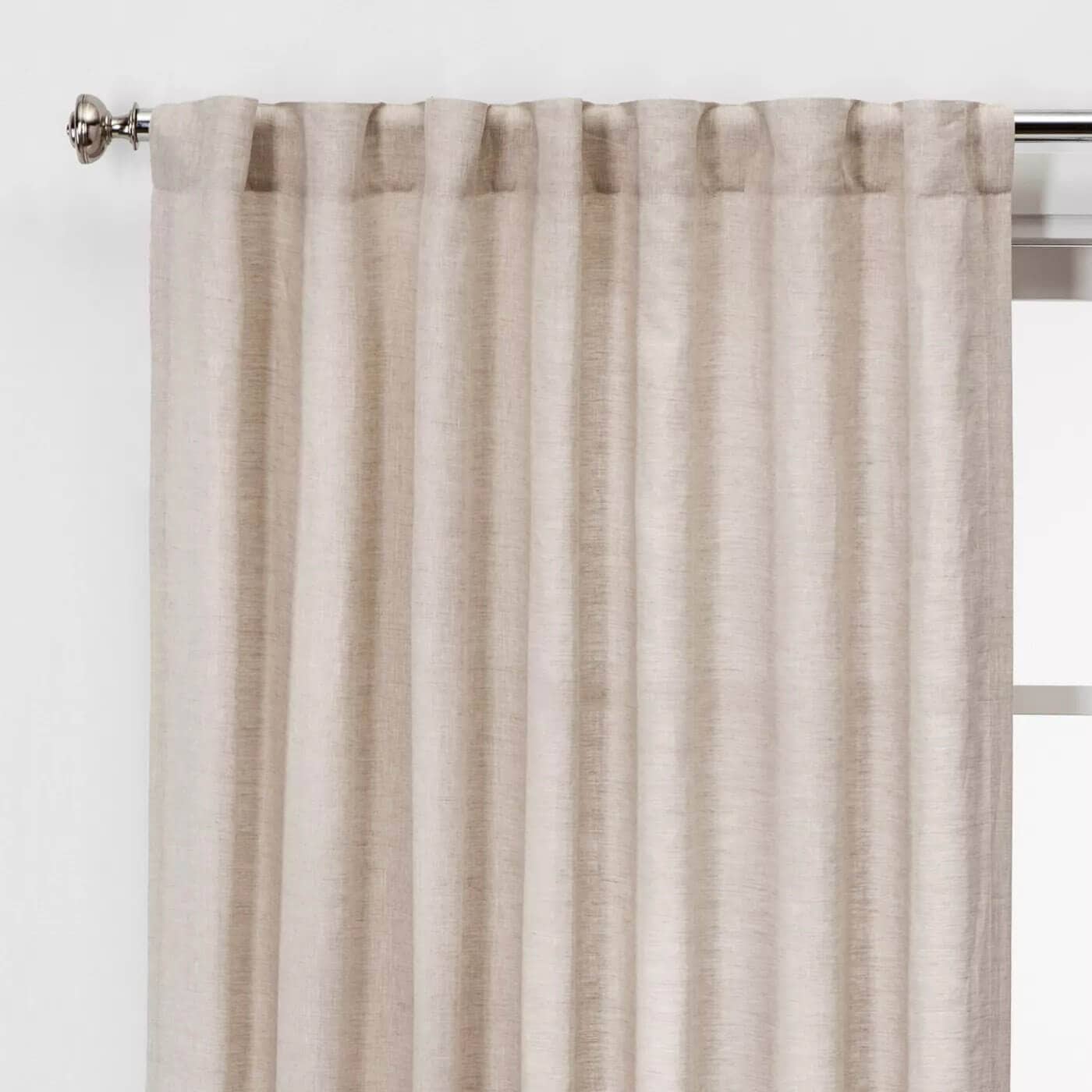 Keep your curtains relaxed, basic, neutral, and with a slightly modern edge. I love a great high-quality curtain panel that does its job without overpowering the rest of the room. These are a great option, and the linen look is a steal. For more on how to hand your drapes like a pro, click here.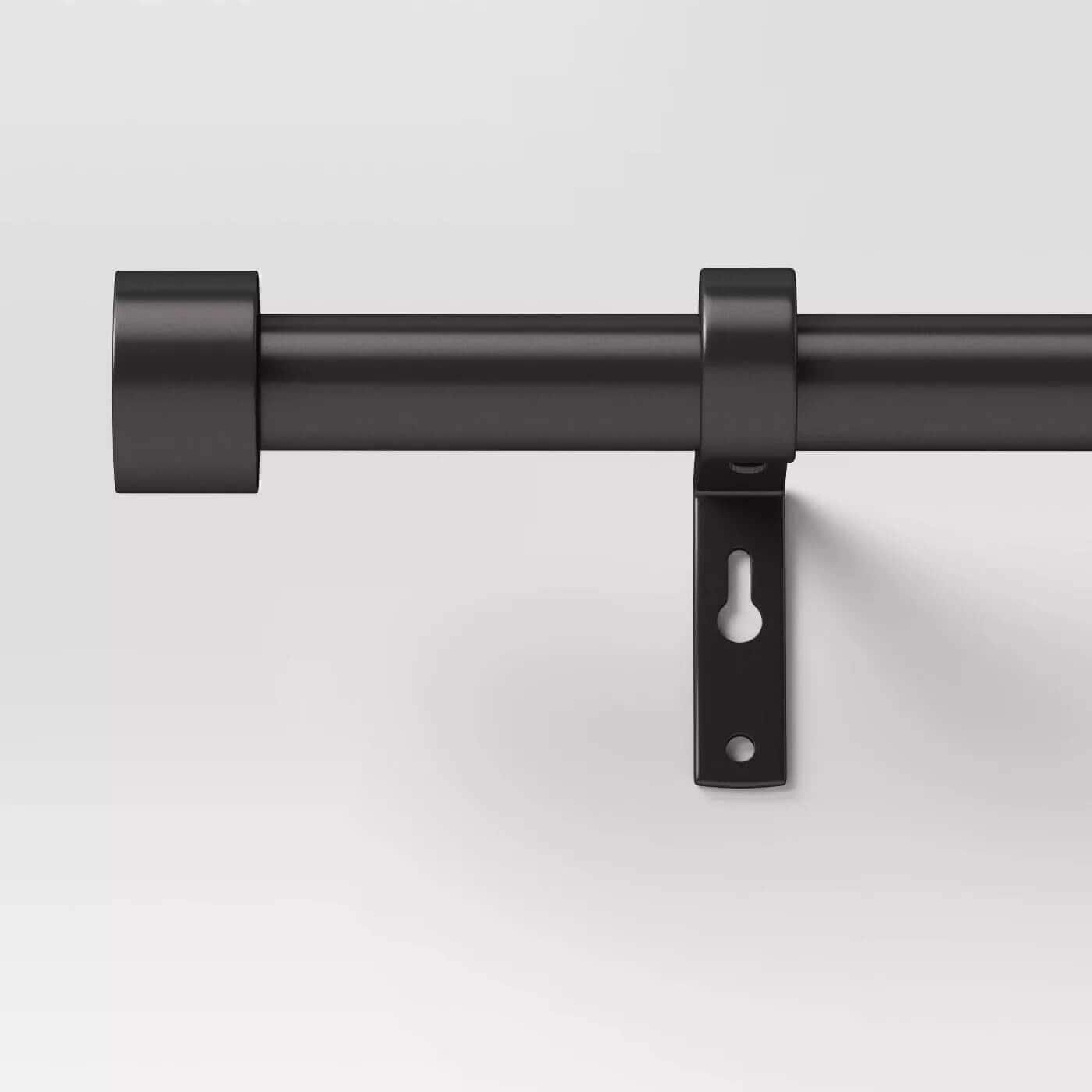 I'm not a fan of nickel or chrome – it just looks too out of the box to me. Want to take your look up a notch in an instant? Swap in one of these steel matte black rods for a polished look. They will pop like a piece of fine jewelry against the natural linen curtains.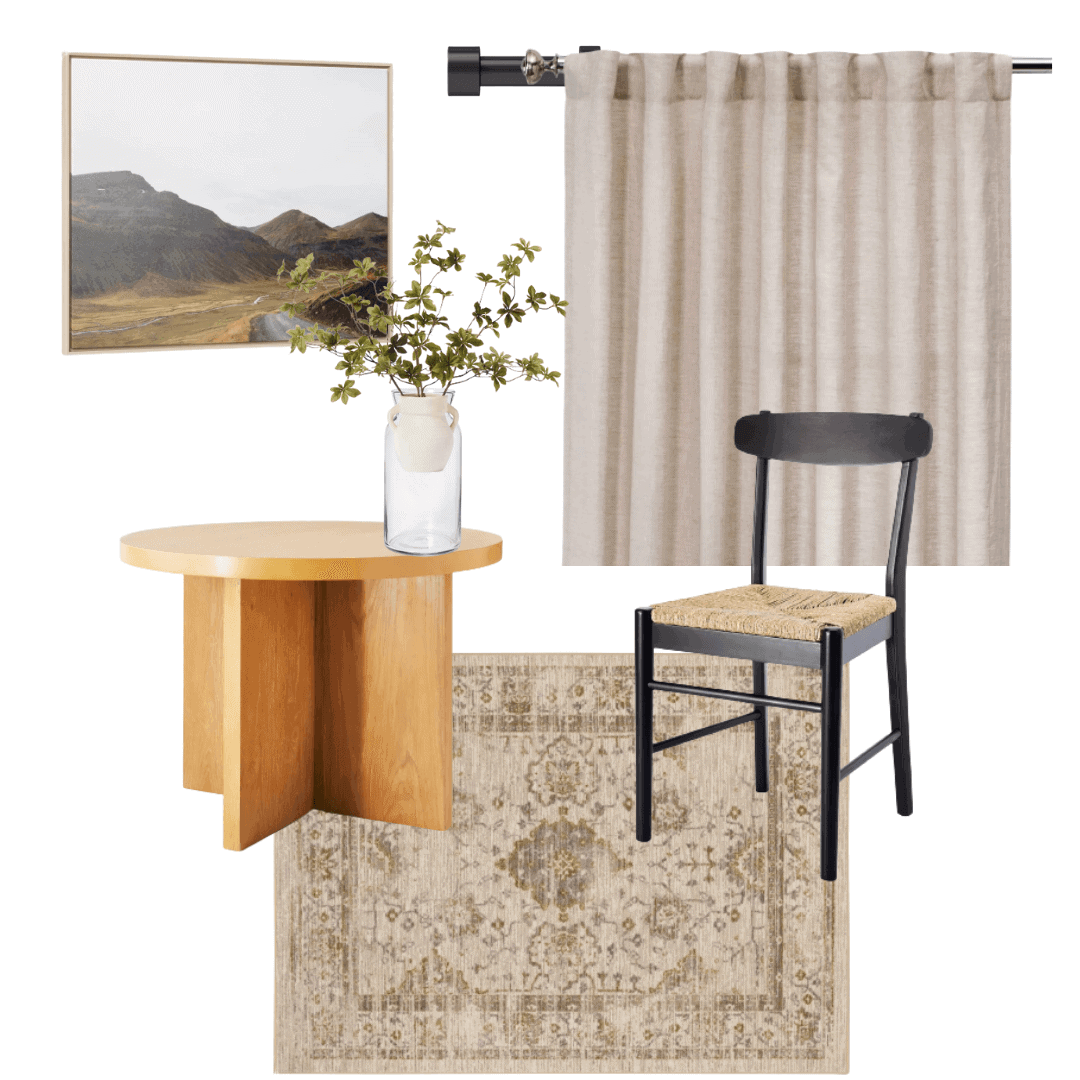 Well, there you have it, my friends! What do ya think about the final look – for less? Isn't it such a charming and put-together dining nook? The fact that all the items and pieces of furnishing all have a similar color scheme helps the entire design look polished, fresh, and put together (keyword: harmonious).
I can already see someone out there enjoying their morning coffee in this nook and having a great start to their day! In case y'all didn't know by now, having a visually pleasing surrounding really helps to uplift one's mood and overall vibe. That's why it's so important to style your home beautifully and really put the time and effort into making it the best version it can be. Remember your home can be an extension of you, and you are great. Don't you ever forget it. Xoxo