Do you want to know how to style coffee table books, but you're not sure which books to buy or even where to start when using them for decor? I know. It can be tough at first. Let's learn how to style coffee table books as easily as 1-2-3.
One of the most crucial pieces of furniture in any home is the good ol' trusty coffee table because let's face it – it holds everything! Whether it's our keys or a cup of coffee we brought home after a long day at work, the coffee table is always the go-to place for us to unload.
Of course, if ya want to style coffee table books, you'll need to get a few first!
Books to Decorate With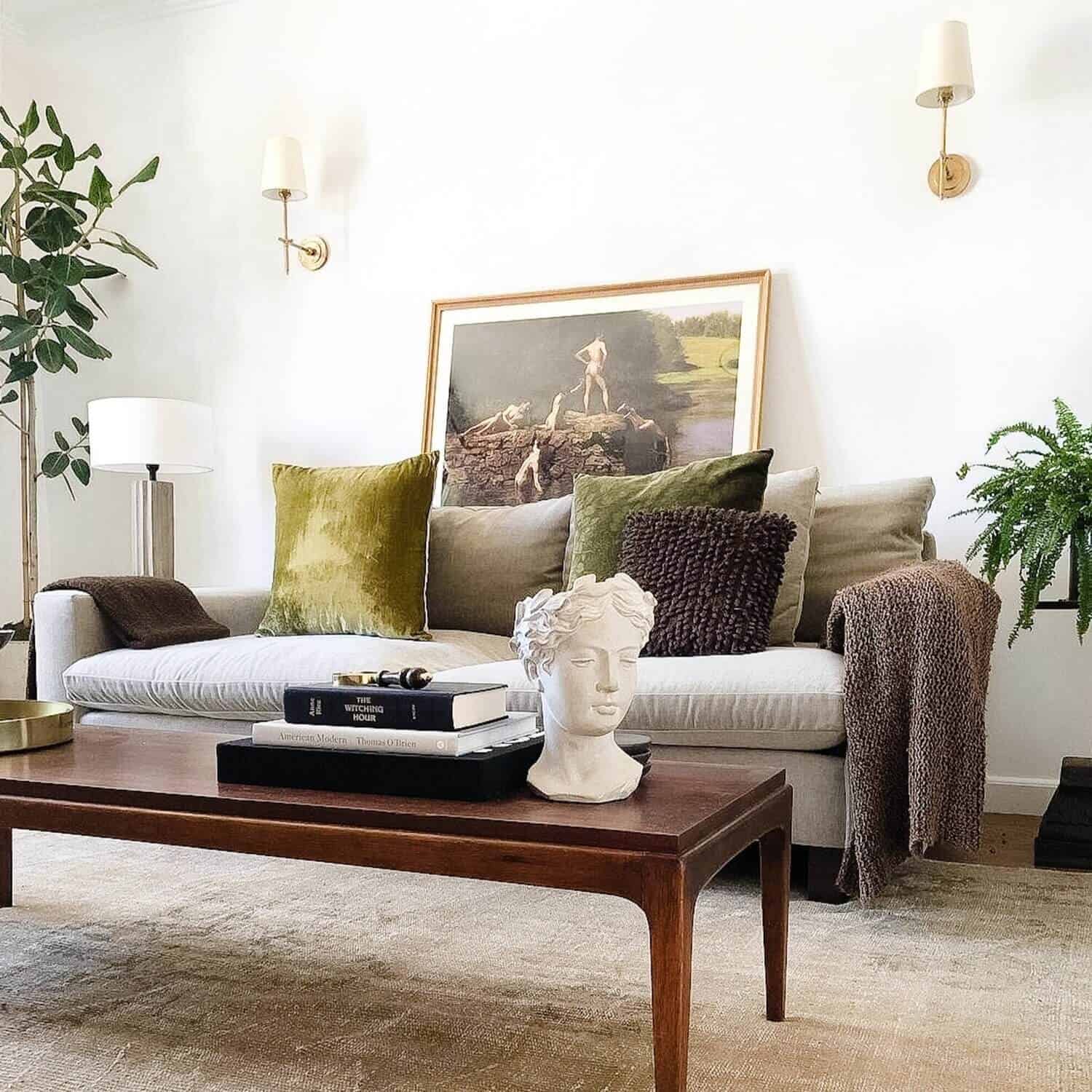 When you want to style coffee table books, I start with hardcovers. There are many options to choose from. One of my go-to favorites is the Tom Ford Decor book. It goes with literally any decor style. I'd even go as far as saying that every home needs one.
I love designer decorative books in general. Many of them are oversized books for coffee tables that go great on nearly any table or nightstand.
A Few of My Favorite Coffee Table Books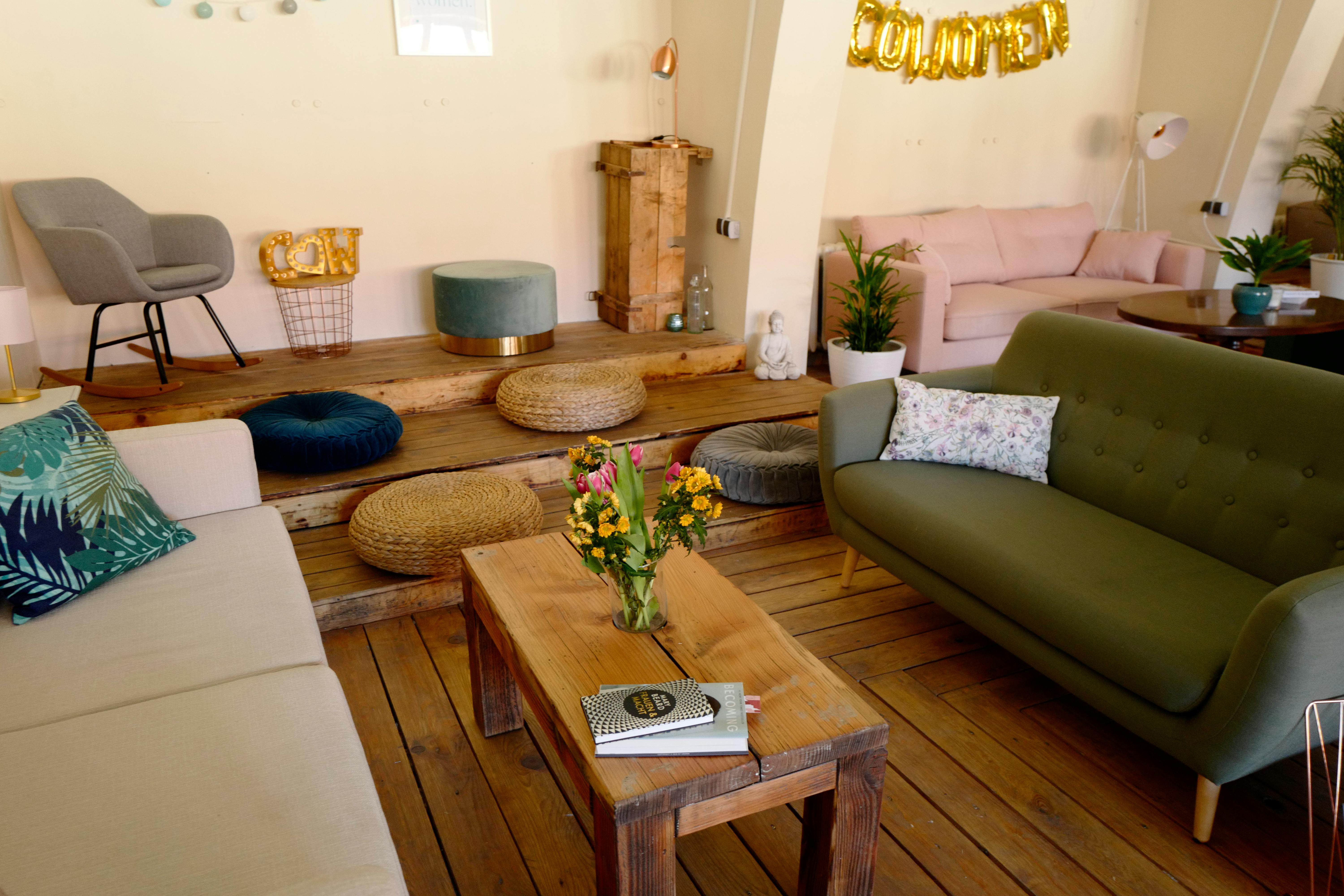 If you're looking for a new book to add to your current collection of coffee table books then I have plenty of suggestions for you to check out. Most of my selections are curated towards interior design aficionados like myself, but there are a few other topics included as well.
If you're interested, check out my full Amazon book list here!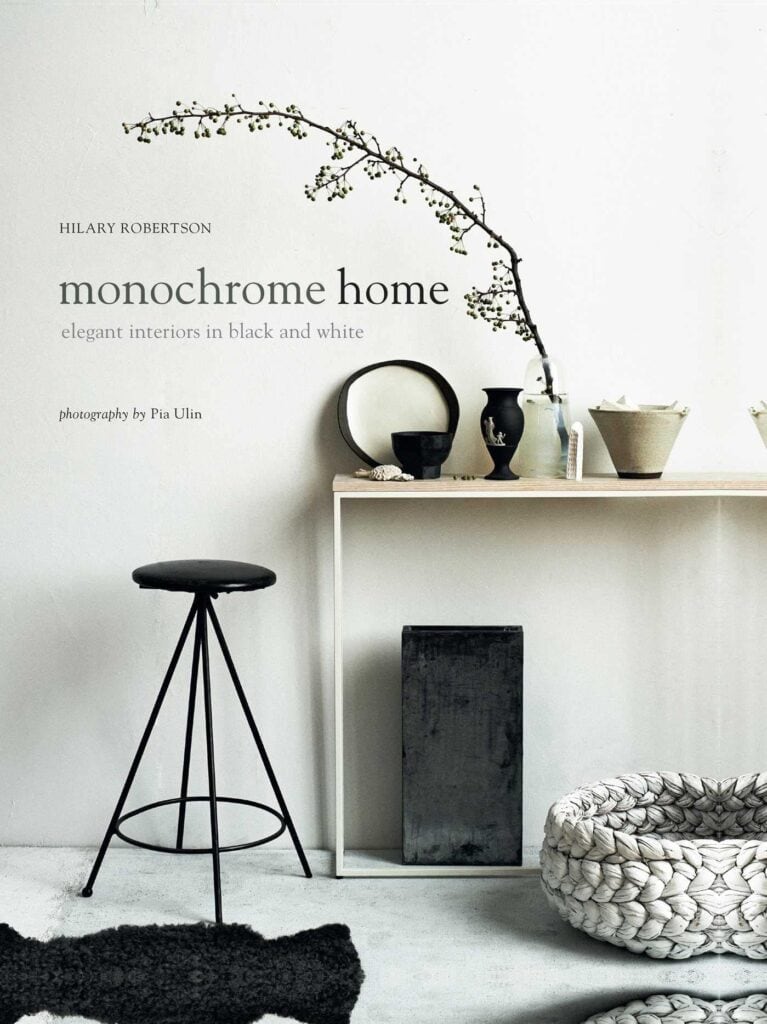 This beautiful book focuses on monochromatic decorating. If you're the type of person who thinks that sticking to whites, blacks, and grays is severely limiting then you definitely need to read this!
The book is a fairly simple read, filled with plenty of photos that are sure to inspire. There's a lot of valuable information here! However, the main reason I'm specifically recommending this book here is for the exterior design of the book itself.
Regardless of your current color scheme, the neutral coloring of this book should blend well with the surrounding aesthetic of your coffee table!
Looking to implement a bit more color into your home? Well, if the first pick wasn't up to your stands then I'm sure you'll like this book much better!
As the name implies, "Live Beautiful" is about beautifying your life, turning even the simplest of spaces into picturesque arrangements. If you have any close friends who would appreciate thoughtful gifts, I'd definitely recommend giving them this book. It's a perfect gift that offers plenty of ideas one can implement into the home.
Like most coffee table books, this book features a bunch of photos of Athena Calderone's work. With over 250 pages to scroll through, I'm sure this will keep you engaged for a while!
This next book is a bit different from the rest in terms of content, but it also works as a great coffee table book. As I mentioned above, it goes well with nearly any style of home. I'd practically consider it a must-have!
The book itself is worth it for the photos alone, but it's also a great way to see into the world of a world-class designer. Complete with over 300 photos that really showcase Ford's work and influence at Gucci, I think it's fascinating to see fashion progress as you turn through the pages.
Fair warning though: this book does contain some nudity, so—depending on your guests—it may not be one you'd want to leave out all the time!
The difference between a nice room and an amazing one comes down to the tiny details. If you'd like to learn how to identify and address these nuances then Made for Living is definitely one of the coffee table books you should pick up!
Amber Lewis does a great job at explaining how to utilize the smallest differences in patterns and placement to really maximize your living space. Even better, she does so with functionality in mind, so you won't end up with a room that looks amazing but doesn't really work for your lifestyle.
Filled with over 250 photos and some interesting insights, I think this is another book that belongs on your coffee table!
Many people have a specific "vibe" in mind for their home, but struggle to fully bring all of their ideas together. One of the best things about this book is how it focuses on breaking down popular styles, providing implementable ideas and guidelines.
That said, I don't think that all of the specific products she recommends will be realistic for everyone, especially if you're decorating on a budget. Still, they can serve as a good starting point. You can always find similar but cheaper alternatives!
With its relatively neutral color scheme on the cover, I think this book complements light to medium-toned coffee table tops nicely.
My last recommendation would be This is Home, which I think is one of the best coffee table books out there. Featuring various case studies from around the world, this book is an excellent source of decor inspiration.
It uses a different perspective that focuses on simple designs for livable spaces, rather than creating the most breathtaking displays for your visitors. Personally, I think this makes it a good read. Let's be honest: most of us aren't interested in spending twice the value of the room on decor pieces just to make the room look prettier!
Filled with over two hundred photos and offering a nice, contrasted display on the cover, I'd definitely suggest implementing this book into your coffee table stack.
Decorate with Intent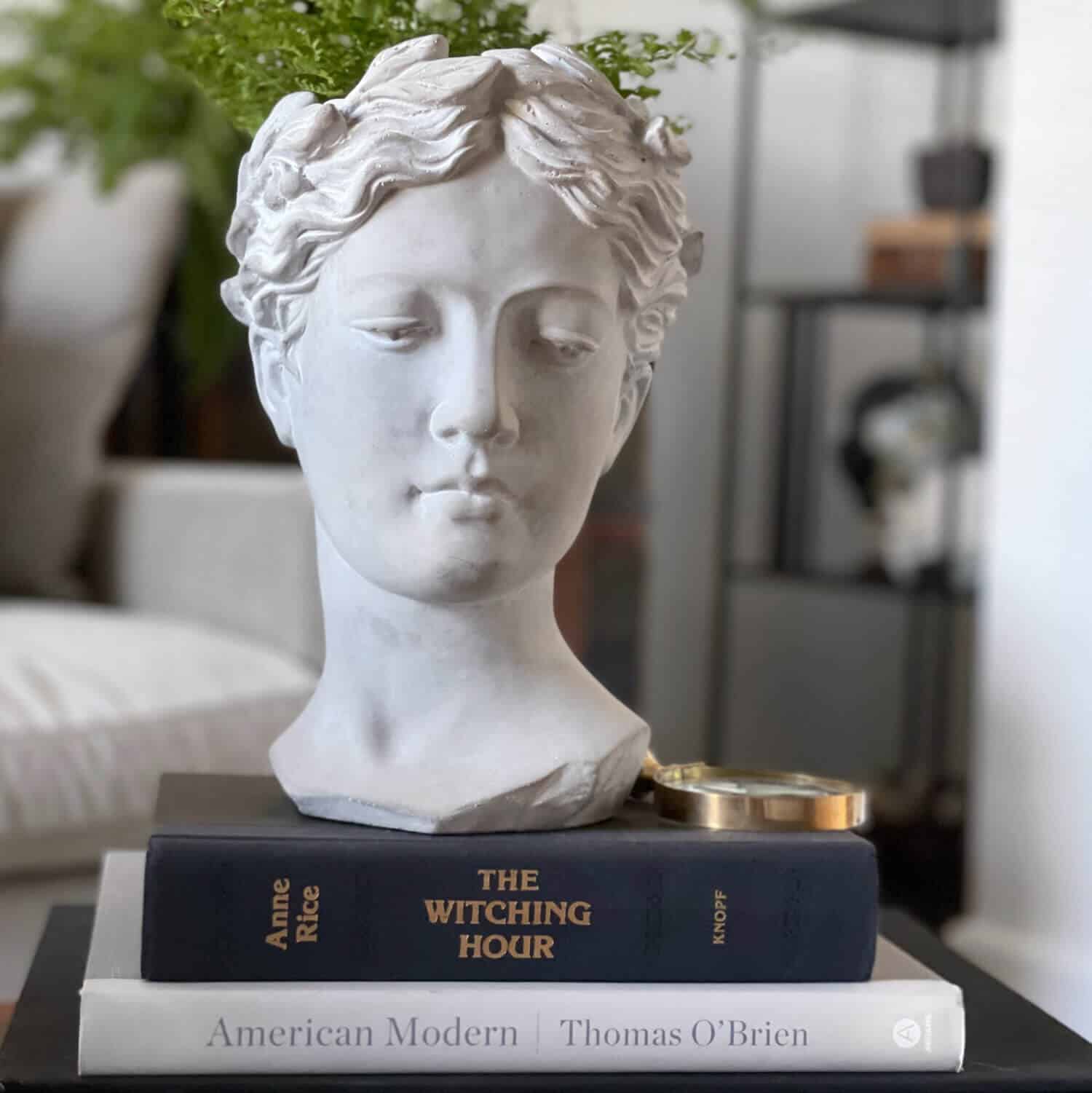 Some intention with decorative books can do wonders to elevate your home's overall look at feel. And the best part? It's not that hard to do. You just want to keep in mind a few things…
Think of a Color Story
Once you have your table, the first step is figuring out a color scheme for your coffee table books. You can opt for coffee table books with earthy and neutral covers, or perhaps ones with darker shades and just one vibrant book popping out from the rest. The possibilities are endless!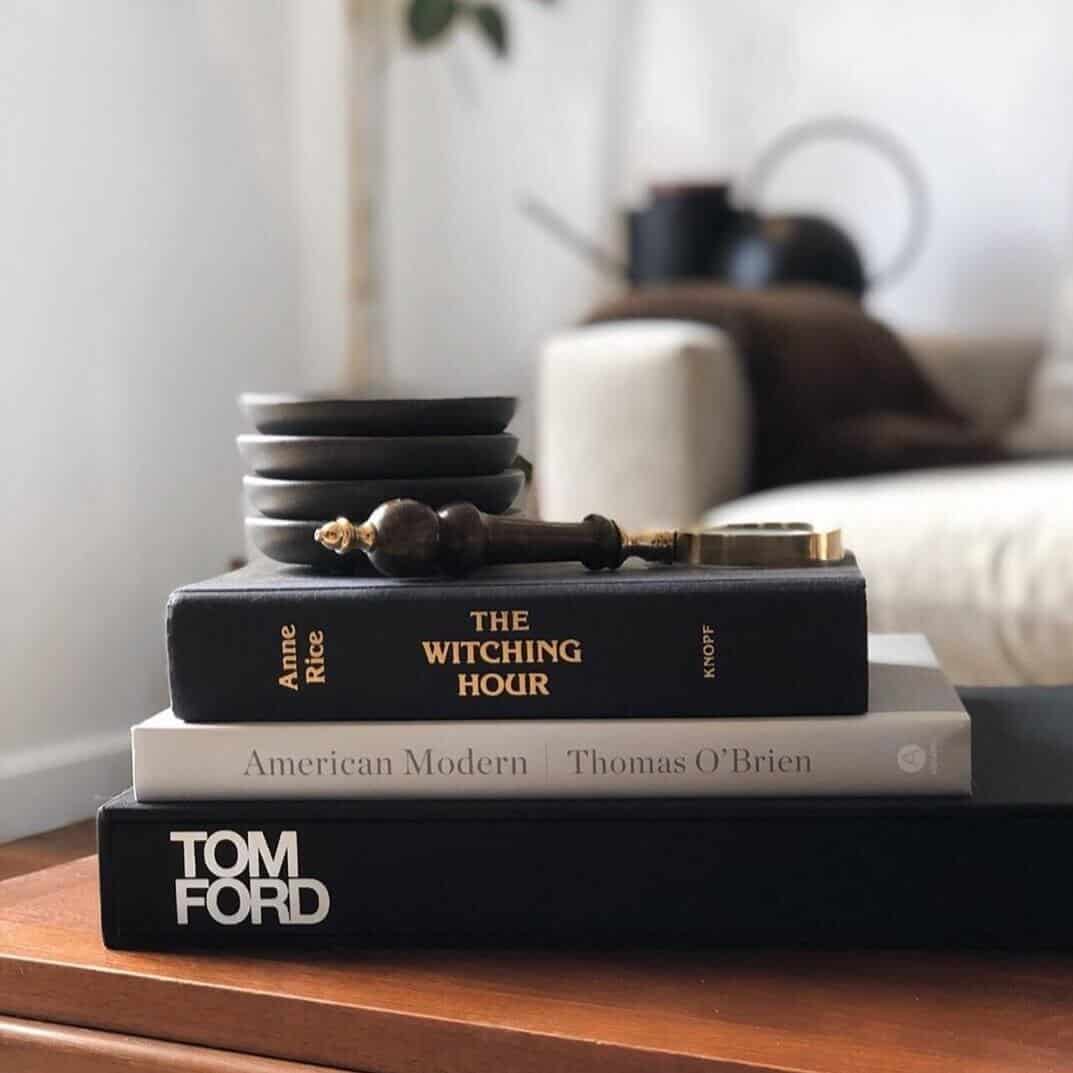 What Story Does Your Coffee Table Books Tell?
Once the color palette is settled, it's time to consider the theme of your coffee table books. Is it going to be books on architecture? Fashion? Or perhaps a coffee table travel book?
I prefer for coffee tables not to have random novels stacked together with no rhyme or reason. If possible, create a journey for your guests and choose a theme or two that you are interested in, and then stick with it.
After all, you wouldn't want to spend your precious budget on books that you'll never want to pick up and read. As for me, my coffee table is stacked with books on interior design, but it can be anything!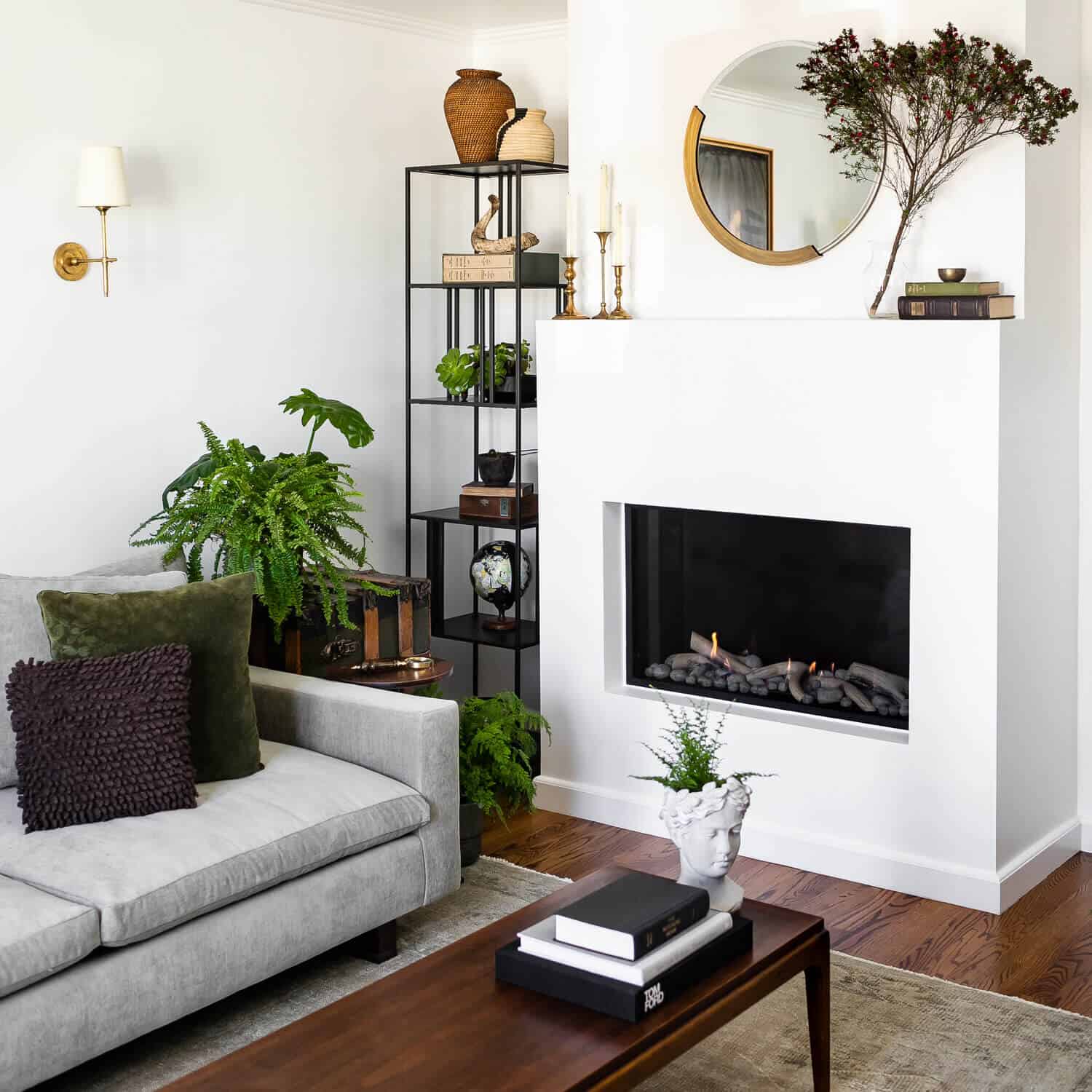 The great thing about using books as an essential design component is that you don't need to spend a ton of money to do it. What I like to do is purchase vintage books from a thrift store, or a flea market.
Trust me, on this. You can score great deals on hoards of books. More on how I thrift like a pro here.
Don't Be Afraid of Used Amazon Titles!
Shopping at your local bookstores can be a great way to find coffee table books for less. However, there's another option that I see people often overlook: buying used books online!
In this case, I'm talking specifically about Amazon, since I've had many positive experiences purchasing used books from the website. In fact, I'd practically consider it one of my essential sources for finding "new" used books!
It's not very hard to find a great deal. You just need to be willing to shop around a bit. At least at Amazon, multiple sellers usually sell a book, which means they're competing with each other. This works out in your favor, as you can shop around for the best price!
Of course, not every book will be in pristine condition. You can usually see the current condition of a book in the listing itself, which will let you know exactly what you'll be getting for that price.
Really, the only downside of this approach is shipping, as these costs can add up quickly if you're not careful. Still, buying used online gives you many more options than you'd find locally, so I think it's worth giving it a shot.
Chances are, you'll be able to find some books for your nightstand as well!
Remove the Jacket For a Polished Look
Sometimes the jackets might not be the coolest or even worse ruin the look and feel with a bright neon cover. If you see a good scale hardcover book – take off the jacket. You might be surprised to see what's hiding underneath.
If it looks great, simply remove the jacket cover and display the books in their natural forms on your coffee table. They'll be much easier to style that way and are often more beautiful too. The look is totally lux.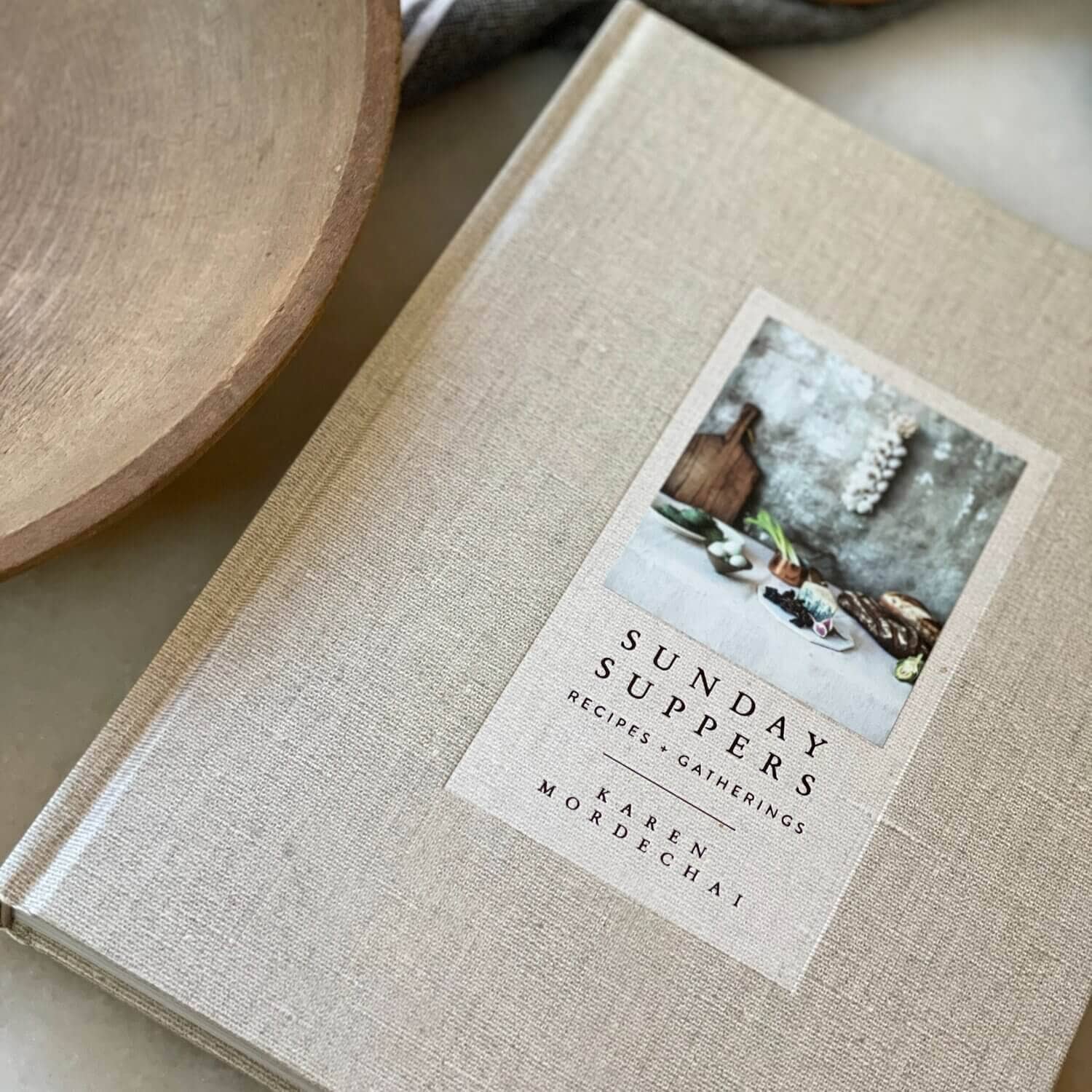 Stack Coffee Table Books Spine Out + Largest on the Bottom
Be sure to stack your coffee table books using a systematic order. Larger books go at the bottom as they provide a stable structural base. Then place your coffee table book stack like a pyramid with the size of the book going down in scale as you go up. Feel free to stack books of equal size too.
When you can start arranging books in such a way that the colors complement one another, which shouldn't be too hard since you've already handpicked books with a specific color scheme (good thing we planned ahead!). Don't forget that 3 or 4 seems best.
Less is More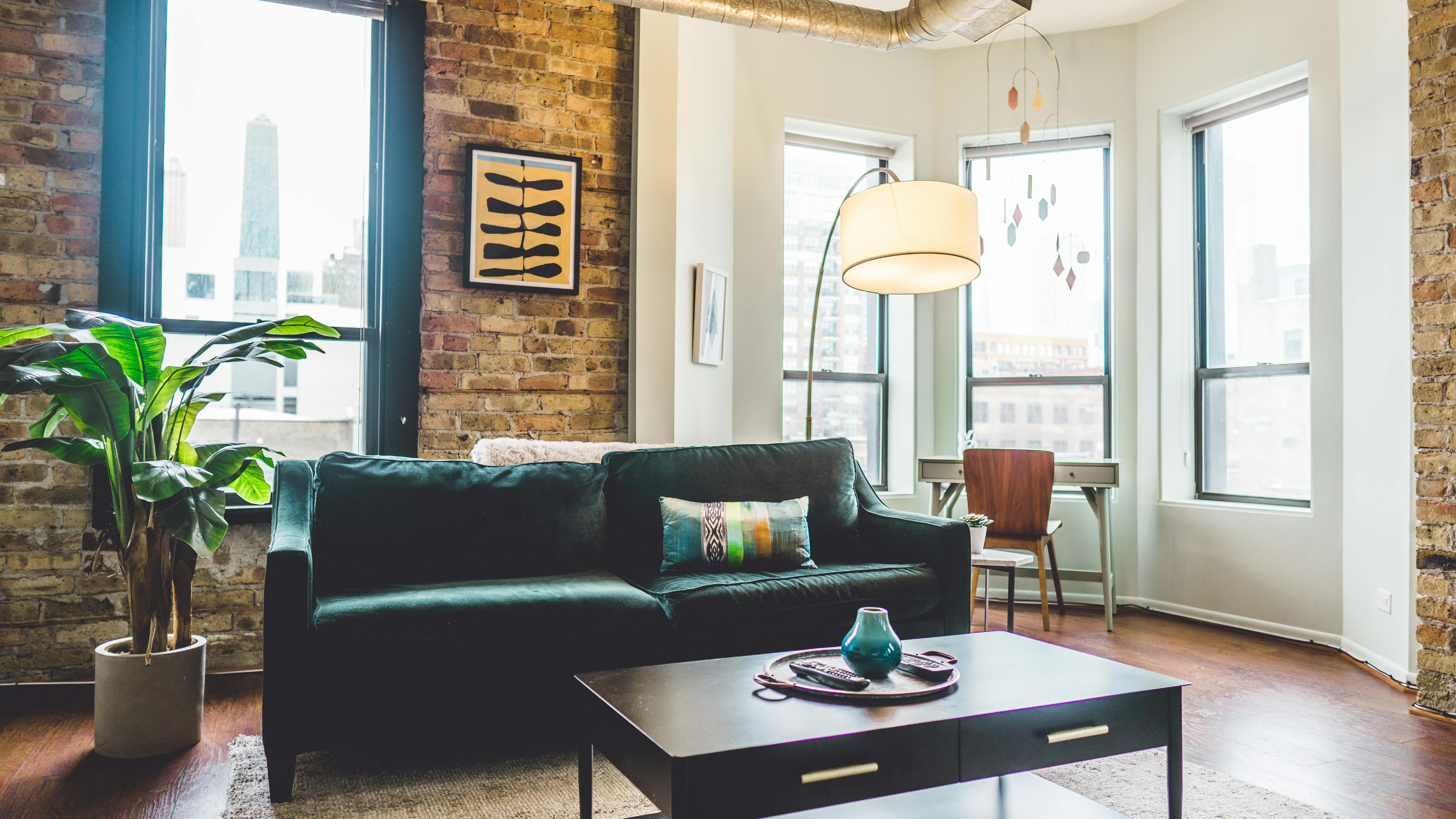 Also, please keep it simple with your coffee table book stack because you don't want to clutter your space. Remember, the coffee table must still be functional after all – and often less is more.
If you overload a surface with too many books, then there will be no place for you to kick up your feet or set down your cell phone and your TV remote and it will feel cluttered fast. Just three books can make all the difference.
Remember, you don't want it to be all about beautiful aesthetics. It must be pretty to look at but still useful, so the keyword here is balance.
Addressing Any Storage Issues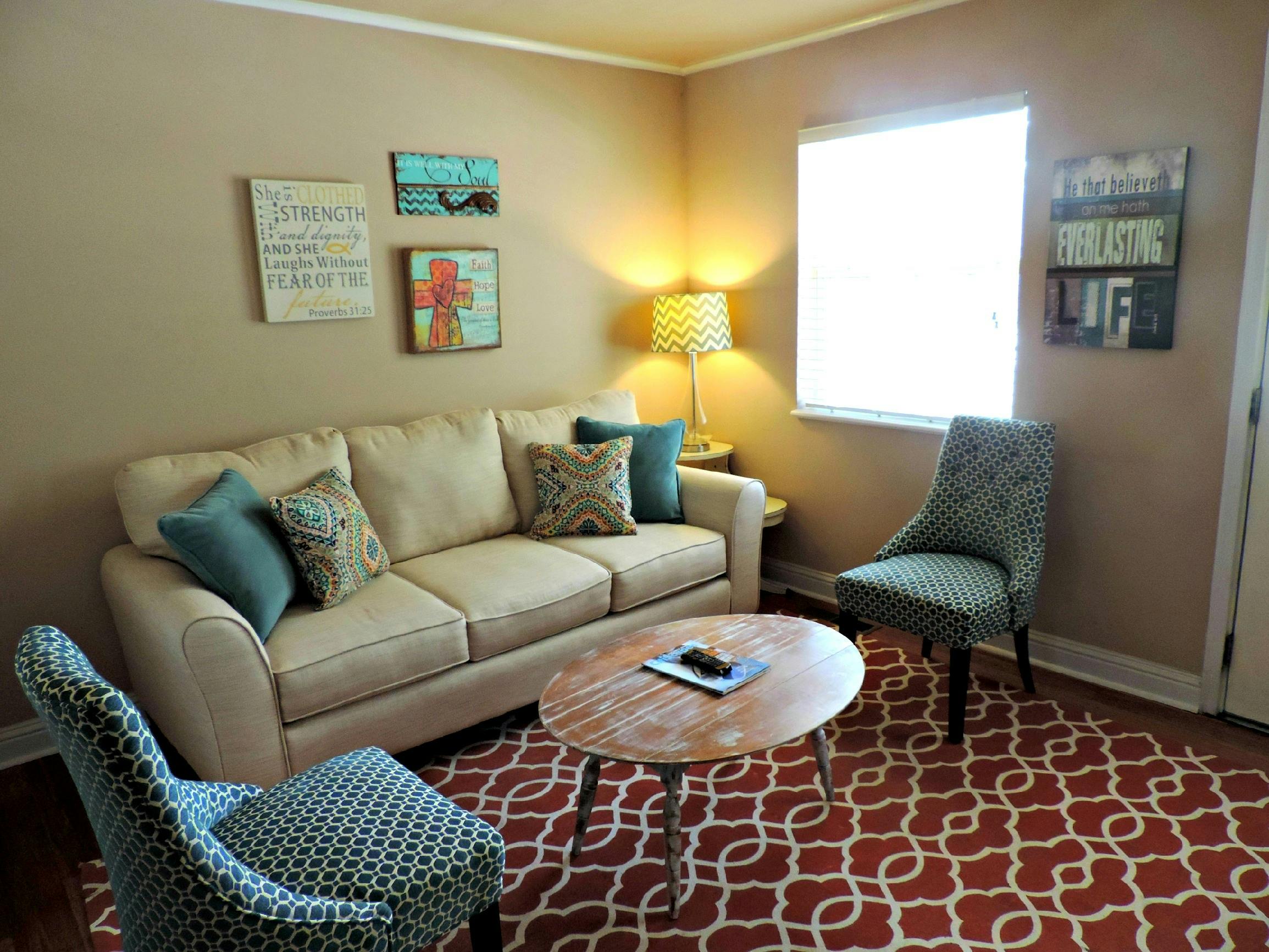 In an ideal world, your home decor wouldn't be impeded by essentials slowly taking over your living space. However, that's rarely the reality. Most people have one or two things they need to keep at the coffee table.
Of course, unless you've thought things out far ahead, these essential items don't always align with the chosen aesthetic of your living room. This can be problematic, especially when you're trying to show off your favorite design objects, art pieces, or a new coffee-table book.
Fortunately, if you're willing to go on the market for a new coffee table, there are solutions available to this issue!
Trunk Coffee Tables
This type of coffee table generally runs small, making it ideal for a living room with limited walking space. You can find large trunk coffee tables, but you may need to shop around a bit for the right size.
So, why exactly would you want a trunk coffee table? Well, let's say you have items that need to be in the living room, but you don't use them every day. Sure, you could place them on a shelf.
However, if you really want to embrace the "out of sight, out of mind" approach then a trunk coffee table is perfect. Strong, sturdy, and filled with plenty of storage, this type of table is ideal for hiding away unsightly items.
Lift-top Coffee Tables
The main issue with trunk coffee tables is that everything needs to be moved if you want to get inside. As you can guess, this will be problematic if you have lots of coffee table books or other decorations.
Fortunately, a lift-top coffee table offers the best of both worlds. With these tables, you're still able to store items inside the table itself, completely out of sight. Whenever you need access to the inside, simply lift the top of the table.
I really like these tables for their simple yet ingenious design. It's nice to be able to keep your current vibe without needing to sacrifice convenience for storage space!
Coffee Tables with Shelving
If you don't really care about being able to fully see the items then a coffee table with shelving is a good option. With the lower shelving, you'll be able to store remotes, additional coffee table books, and anything else that you don't want on full display.
Being a fairly popular style, you'll have plenty of options to choose from if you decide to go with this type of table. However, you will be sacrificing foot space, which could be a major drawback if you're the type of person who needs to stretch their legs!
Coffee Tables with Drawers
Coffee tables with drawers are great if you tend to leave a lot of tiny items laying around. With the drawer, you won't have to worry about minuscule items getting lost on the floor, but you'll still have plenty of space for bigger items as well.
The drawers can also serve as a place to put your overflow of coffee table books. This is really nice, as you can switch the books out daily with minimal effort.
There is a downside to drawers, though. Since you'll need to pull them out to access the drawers, it may not be practical to face them toward the couch. Facing them outwards is much easier, but you'll have to get up if you want to access the overflow!
Coffee Tables with Cubbies
When it comes specifically to displaying coffee table books, I think coffee tables with cubbies built into them are the best! Up top, you can display your favorite books, conveniently placed within arm's reach for your guest's enjoyment.
Down below is where the cubbies are. Lacking any facings, cubbies are the perfect way to display any of the extra books that you didn't place—or didn't have space for—up top!
Cubbies are also a bit easier to access when compared to drawers, although this minute difference likely won't matter much. The main benefit is having the ability to display your entire collection at once!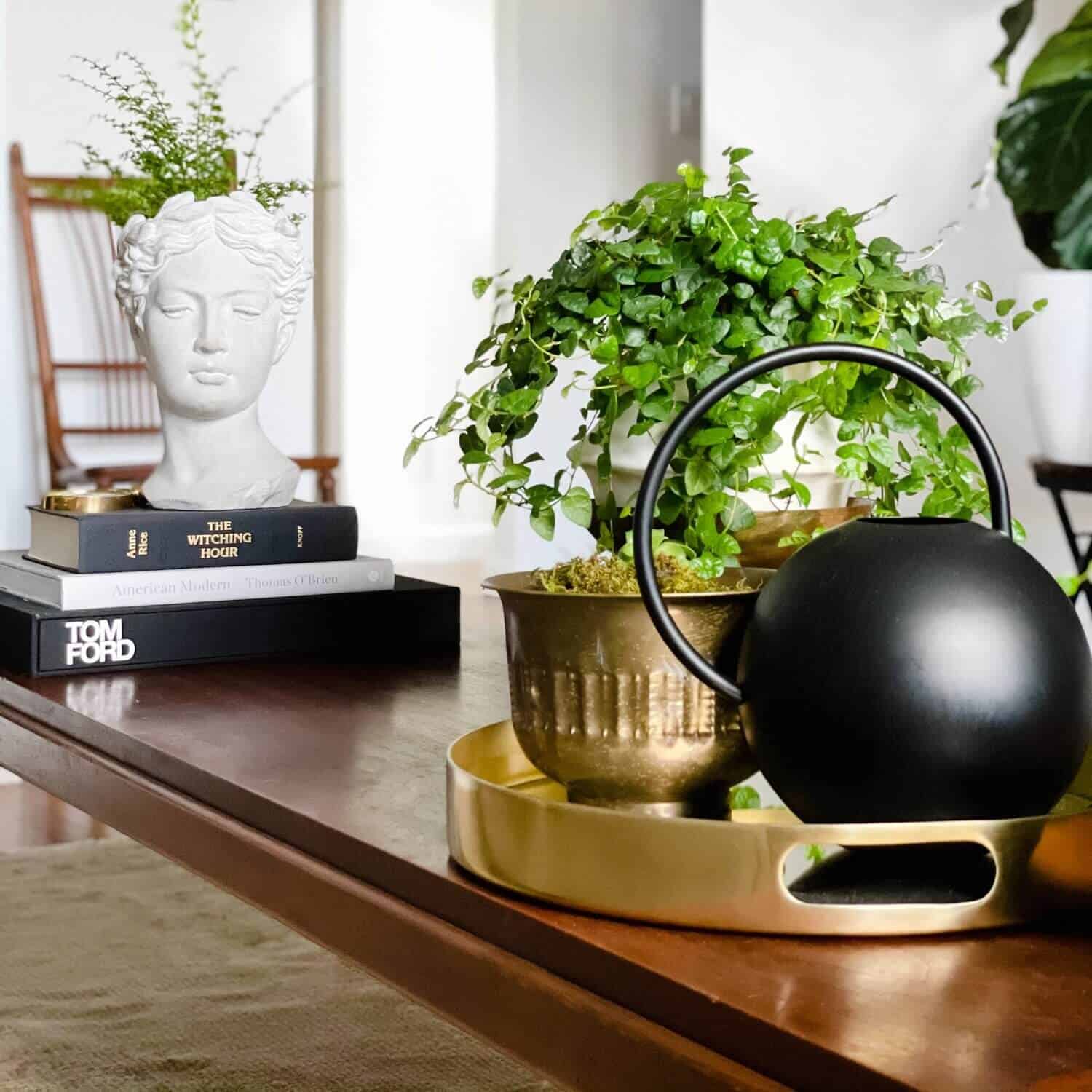 Style Your Books with Interesting Pieces
There are other things you can place on top of your table or even on top of the stack of books as a finishing touch too. Placing a scented candle as a decorative piece can really level things up by adding more dimension and the lure of aroma.
Also, doesn't it feel super cozy whenever you see strategically placed candles in a home? In my experience, smaller candles look best on top of large books but don't be afraid to experiment and see what looks best for you.
By pairing candles with hand-selected houseplants and some complementary wall art around the area, you'll always be able to enjoy the perfect ambiance in your home!
Beyond these suggestions, I also love oddities – this tiny brass bowl and styling items create a fun lived-in charm I crave in all my spaces.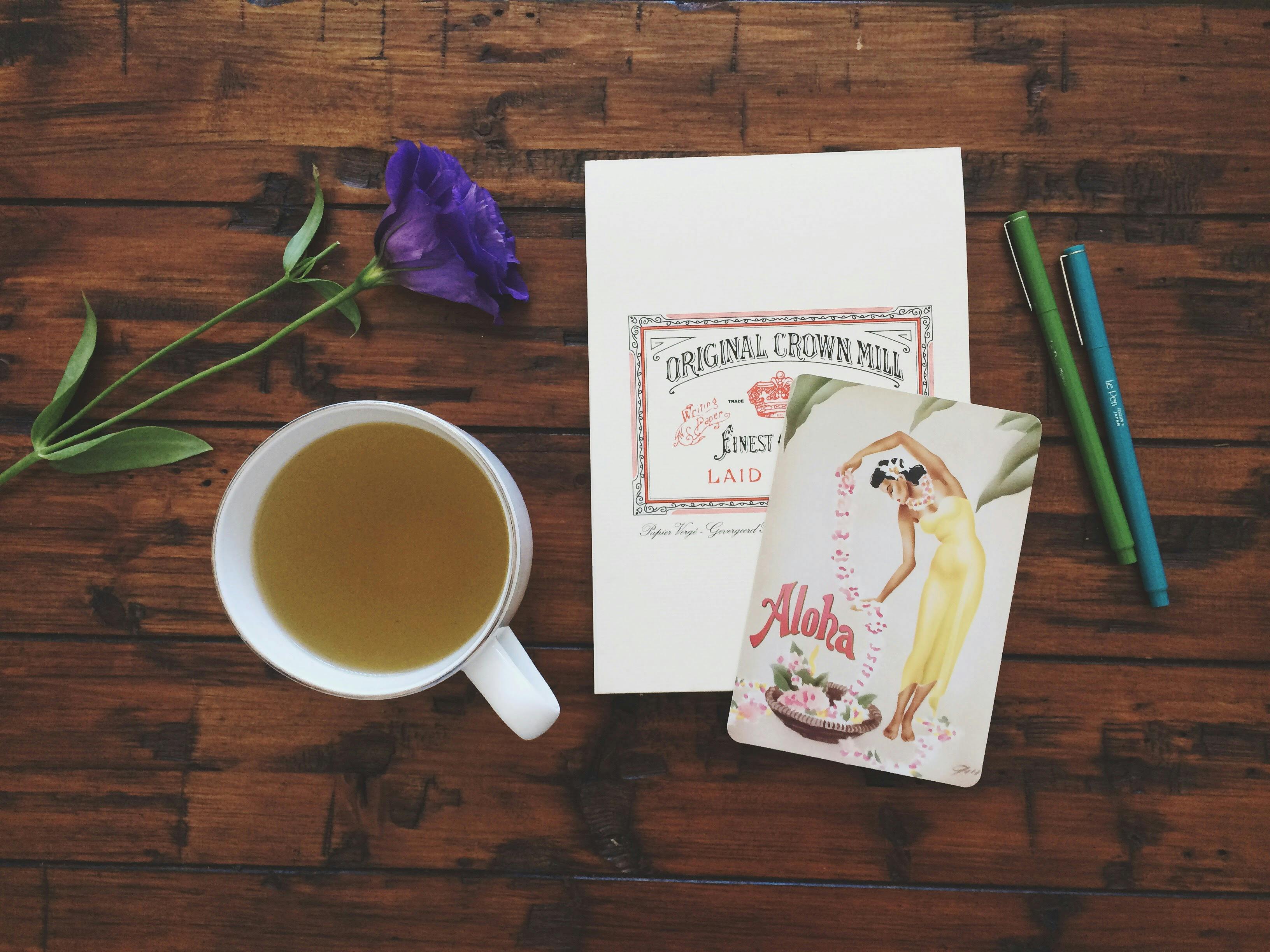 Again, there are many ways to style your coffee table books. I hope you enjoyed these quick tips but at the same time, don't feel confined to do things just one certain way.
Be brave enough to try different ideas because, at the end of the day, your home and your coffee table books should reflect you.
For more home styling tips, join me on my Instagram journey at @136home.
Xoxo
---
Frequently Asked Questions
What kind of books go on a coffee table?
You can choose any type of book that you like for your coffee table. Generally, I recommend going for SFW books, but this really depends on the age range of your visitors. Popular choices include decor books and photo albums.
Why do people have coffee table books?
Coffee table books serve three purposes: entertaining your guests, decorating your area, and showing off your personality. With the proper selection of books, you can easily accomplish all three at once!
How do you present coffee table books?
The final presentation is up to you. However, stacking the books is the most popular method. Many people also use the books as a stand for smaller tabletop decorations, such as plants or mini statues.
How big should coffee table books be?
Generally, people use larger books for decorating their coffee tables. While there isn't necessarily an "unbreakable rule" when it comes to this sort of thing, you'll generally see these books max out around 8.5" by 11".
When did coffee table books become popular?
Initially gaining popularity in the 1950s, coffee table books have remained a popular tabletop centerpiece ever since!