Do you want to know how to style coffee table books, but you're not sure which books to buy or even where to start when using them for decor? I know. It can be tough at first. Let's learn how to style coffee table books as easily as 1-2-3.
One of the most crucial pieces of furniture in any home is the good ol' trusty coffee table because let's face it – it holds everything! Whether it's our keys or a cup of coffee we brought home after a long day at work, the coffee table is always the go-to place for us to unload. If ya want to style coffee table books, you need to get a few first.
Books to Decorate With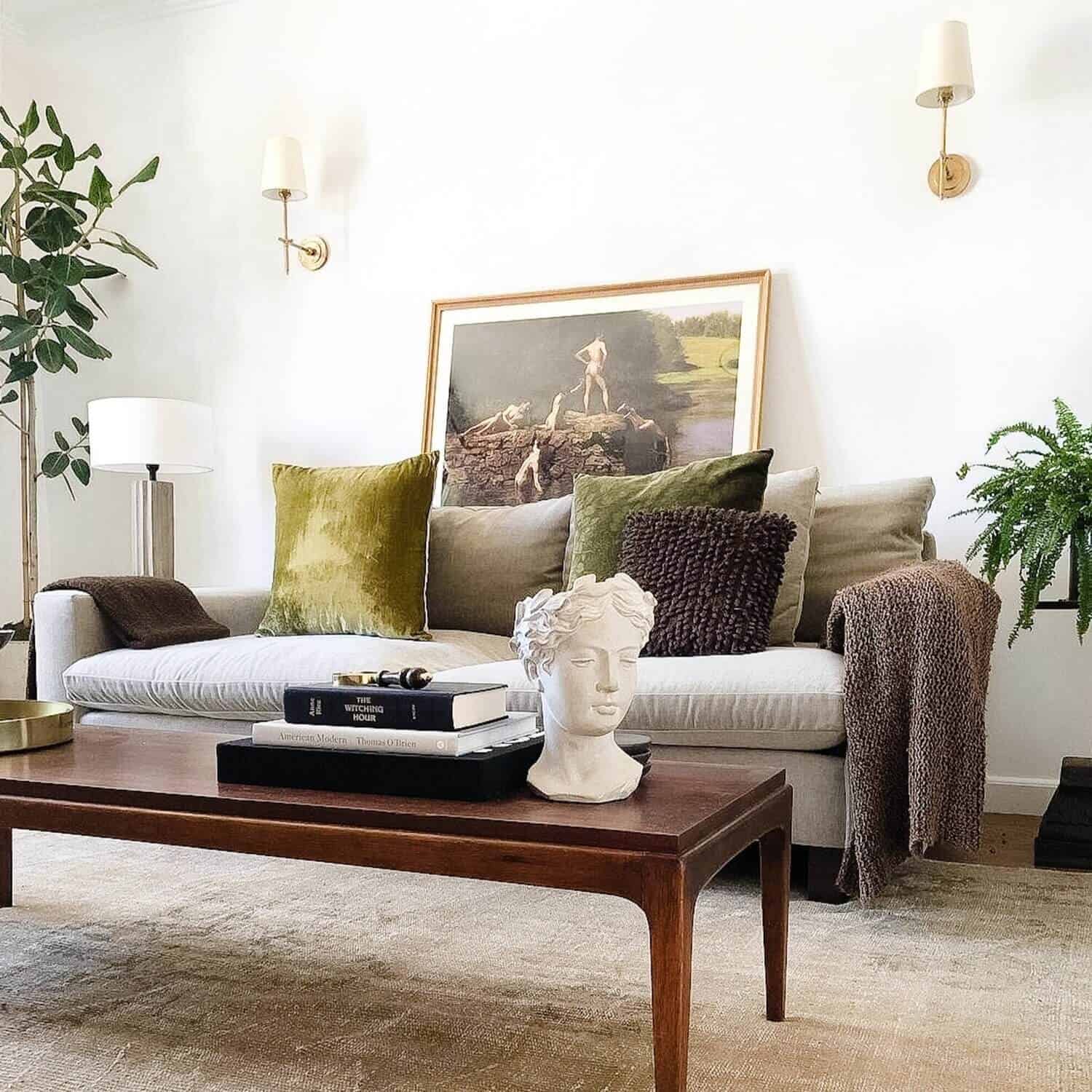 When you want to style coffee table books, I start with hardcovers. There are many options to choose from. One of my go-to favorites is the Tom Ford Decor book. It goes with literally any decor style. I'd even go as far as saying that every home needs one. I also love these designer decorative books too. Many of them are oversized books for coffee tables that go great on nearly any table or nightstand. Want more options? Some of my favorite coffee table book stacks are:
Some intention with decorative books can do wonders to elevate your home's overall look at feel. And the best part? It's not that hard to do. You just want to keep in mind a few things: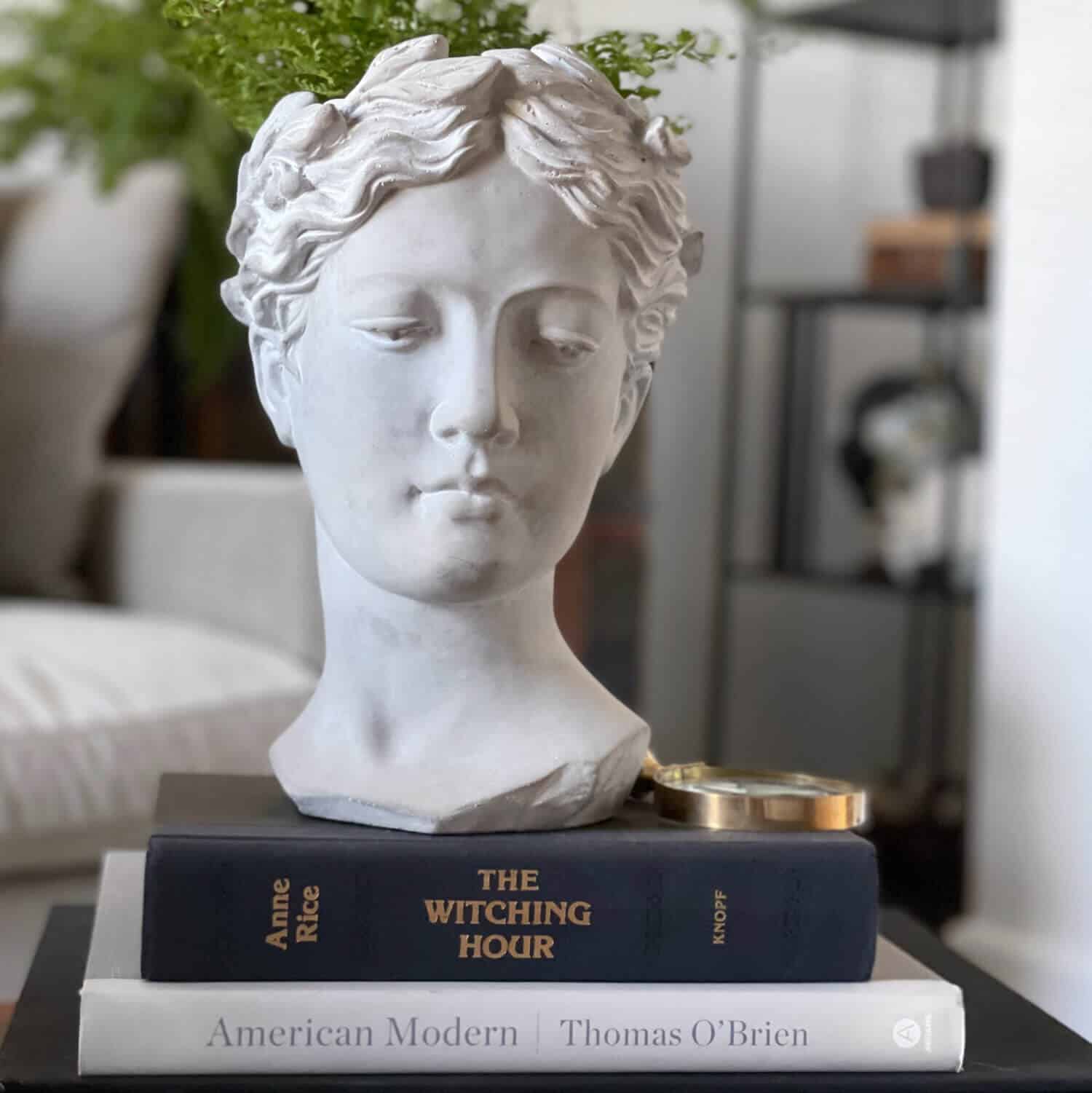 Think of a Color Story
Once you have your table, the first step is figuring out a color scheme for your coffee table books. You can opt for coffee table books with earthy and neutral covers, or perhaps ones with darker shades and just one vibrant book popping out from the rest. The possibilities are endless!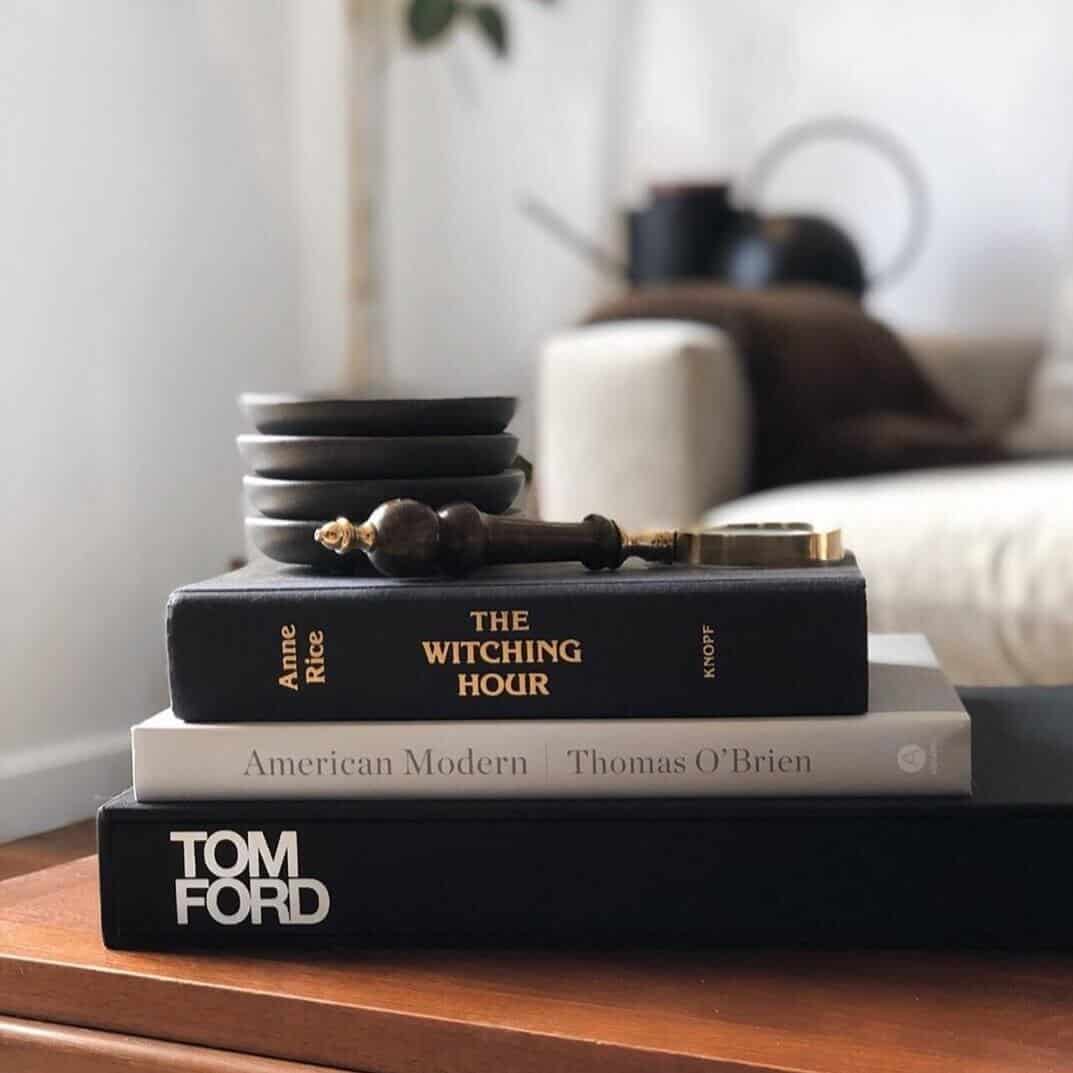 What Story Do Your Coffee Table Books Tell?
Once the color palette is settled, it's time to consider the theme of your coffee table books. Is it going to be books on architecture, fashion, or travel? I prefer for coffee tables not to have random novels stacked together with no rhyme or reason. If possible, create a journey for your guests and choose a theme or two that you are interested in, and then stick with it. After all, you wouldn't want to spend your precious budget on books that you'll never want to pick up and read? As for me, my coffee table is stacked with books on interior design, but it can be anything!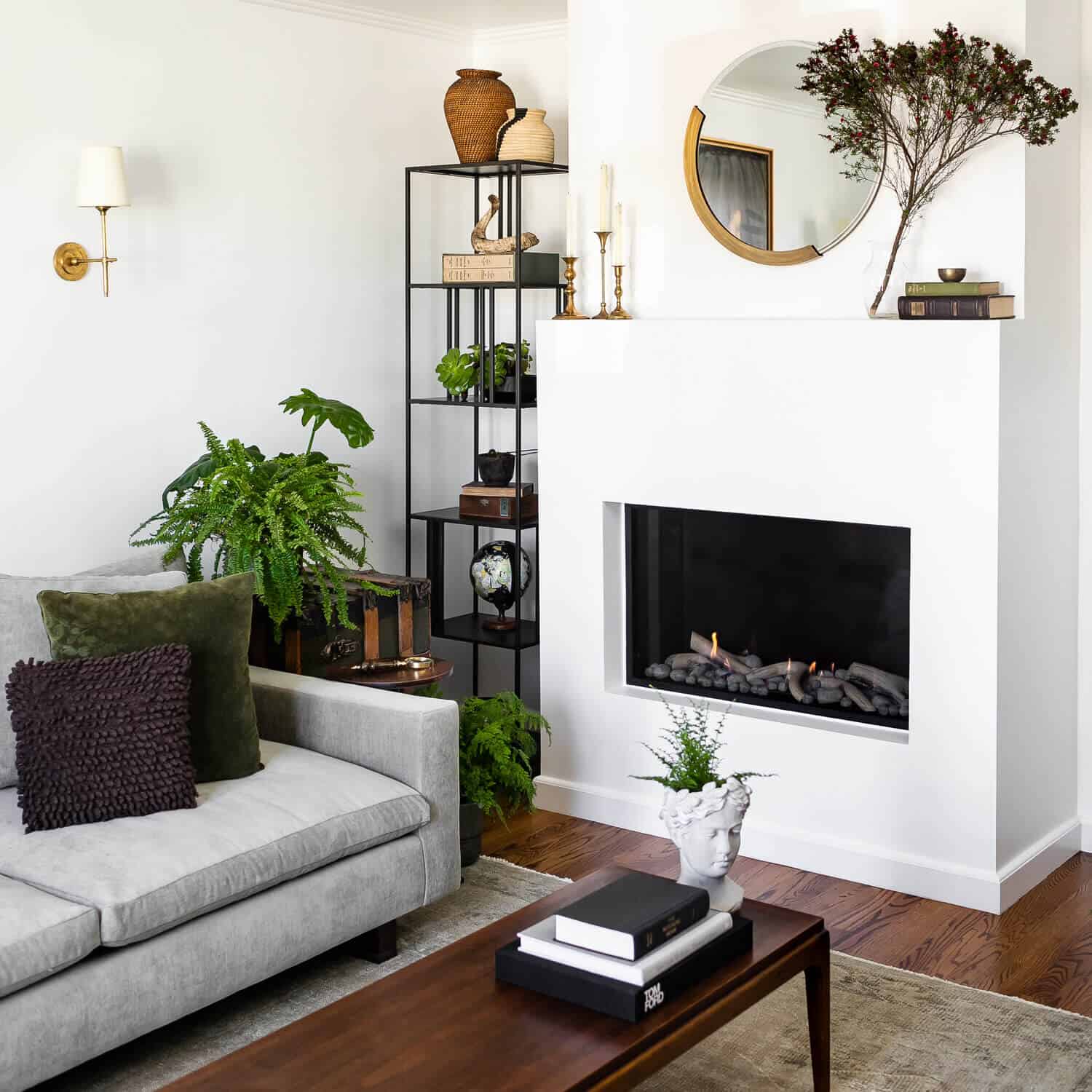 Pro tip: Notice how the front covers of these coffee table books are all in similar colors? This helps everything look cohesive and therefore, very pleasing to the eyes.
On a Budget? Thrift Coffee Table Books
The great thing about using books as an essential design component is that you don't need to spend a ton of money to do it. What I like to do is purchase vintage books from a thrift store, or flea market, Trust me, on this. You can score great deals on hoards of books. More on how I thrift like a pro here.
Remove the Jacket For a Polished Look
Sometimes the jackets might not be the coolest or even worse ruin the look and feel with a bright neon cover. If you see a good scale hardcover book – take off the jacket. You might be surprised to see what's hiding underneath. If it's great, simply remove the jacket cover and display the books in their natural forms on your coffee table. They'll be much easier to style that way, and are often more beautiful too. The look is totally lux.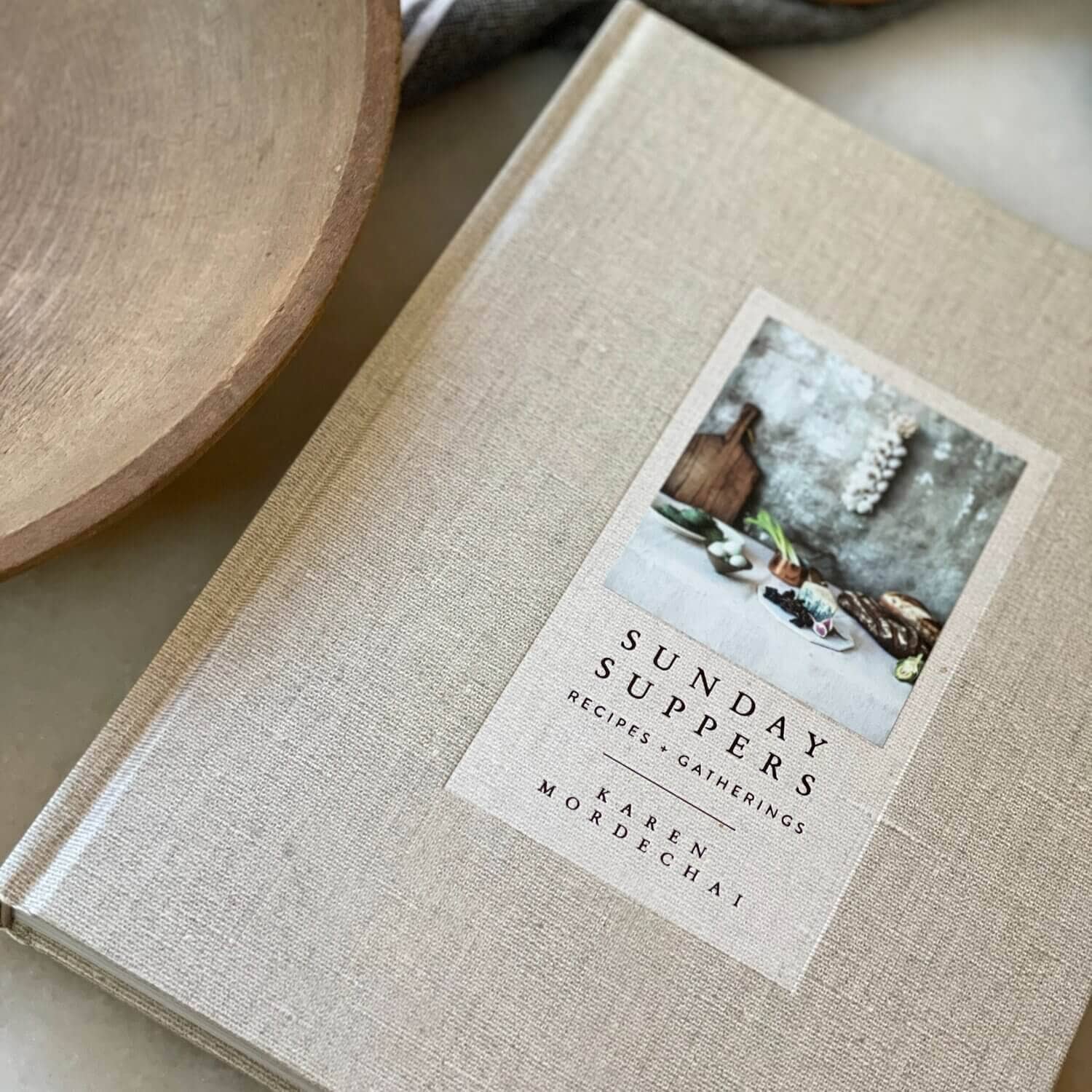 Stack Coffee Table Books Spine Out + Largest on the Bottom
Be sure to stack your coffee table books using in a systematic order. Larger books go at the bottom as they provide a stable structural base. Then place your coffee table book stack like a pyramid with the size of the book going down in scale as you go up. Feel free to stack books of equal size too. When you can start arranging books in such a way that the colors complement one another, which shouldn't be too hard since you've already handpicked books of a specific color scheme (good thing we planned ahead!). Don't forget that 3 or 4 seems best.
Less is More
Also, please keep it simple with your coffee table book stack because you don't want to clutter your space. Remember, the coffee table must still be functional after all – and often less is more. If you overload a surface with too many books, then there will be no place for you to kick up your feet or set down your cellphone and your TV remote and it will feel cluttered fast. Just three books can make all the difference.
Remember, you don't want it to be all about beautiful aesthetics. It must be pretty to look at but still useful, so the keyword here is balance.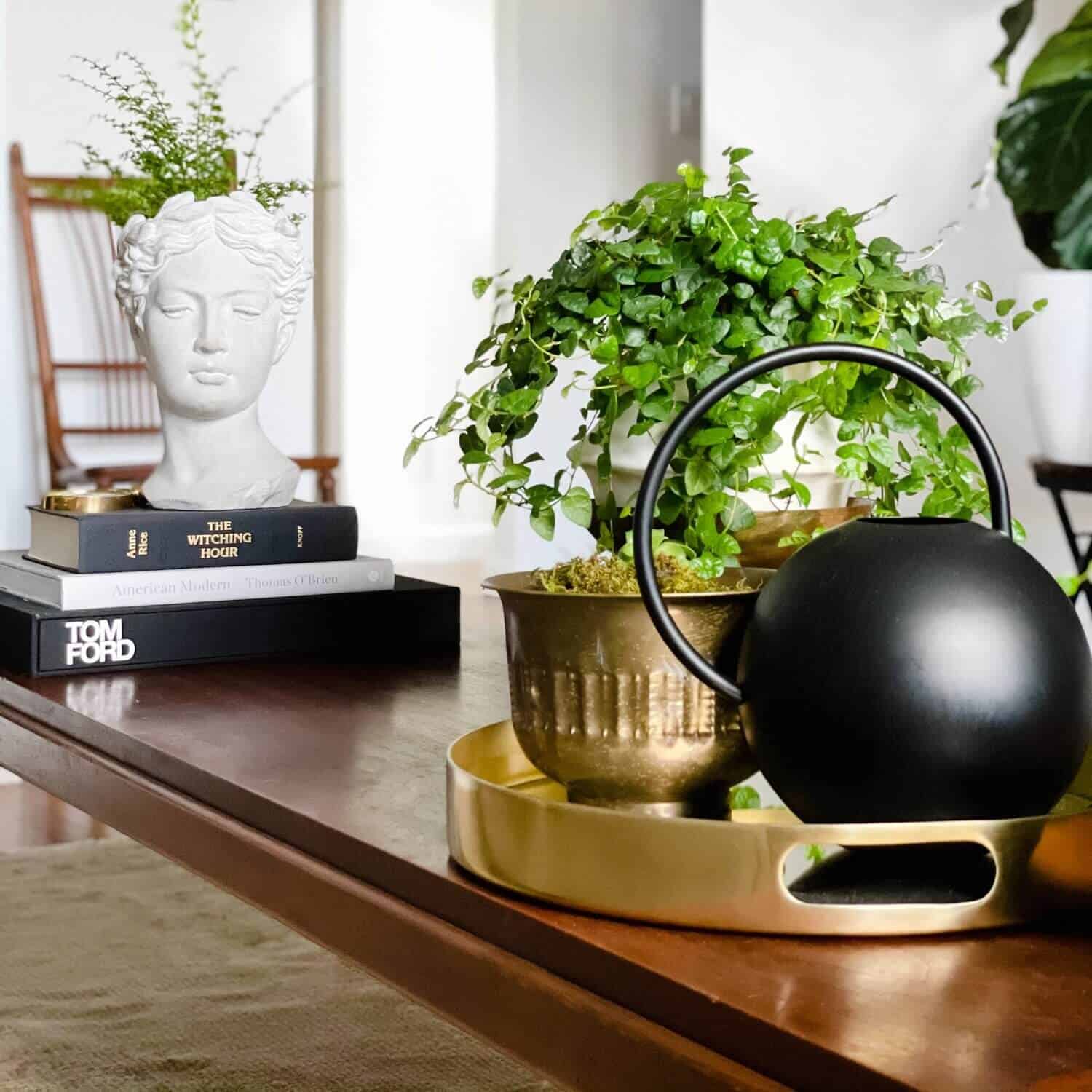 Style Your Books with Interesting Pieces
There are other things you can place on top of your table or even on top of the stack of books as a finishing touch too. Placing a scented candle as a decorative piece can really level things up by adding more dimension and the lure of aroma. Also, doesn't it feel super cozy whenever you see strategically placed candles in a home? In my experience, smaller candles look best on top of large books but don't be afraid to experiment and see what looks best for you. I also love oddities – this tiny brass bowl and styling items create a fun lived-in charm I crave in all my spaces.
Again, there are many ways to style your coffee table books. I hope you enjoyed these quick tips but at the same time, don't feel confined to do things just one certain way. Be brave enough to try different ideas because, at the end of the day, your home and your coffee table books should reflect you.
For more home styling tips, join me on my Instagram journey at @136home.
Xoxo