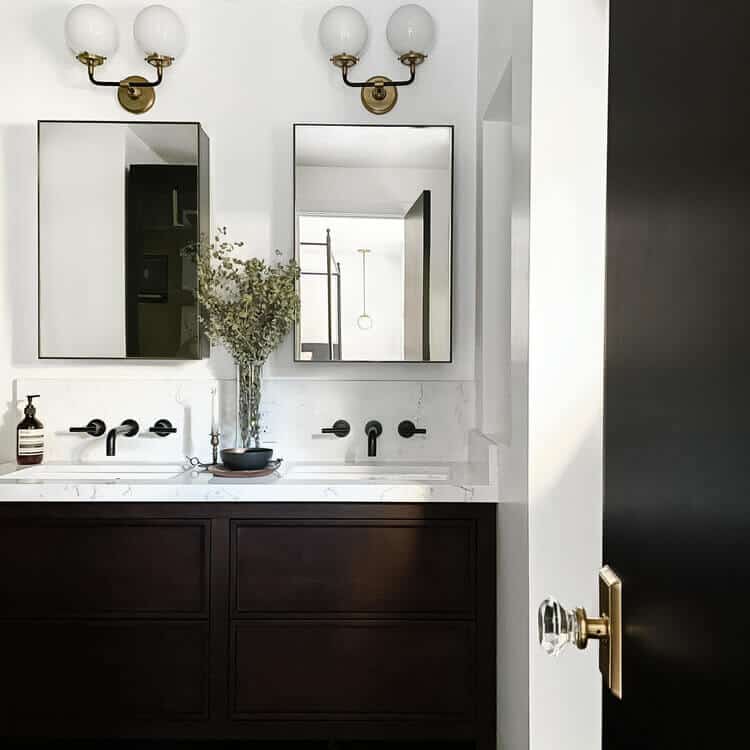 Guys, it's still that time of year when cleaning and organization are key. I get it- I have been organizing and cleaning for weeks – and boy does it feel good. In that pursuit, if you are looking for a few tips to help keep the cleaning fun + easy head here.
In the meantime, there are some quick and easy storage tips that anyone can do to help make their bathroom more functional (And beautiful) at the same time. Boy, do I try to avoid clutter. Here are my top 10 storage and organization hacks for any bathroom anywhere: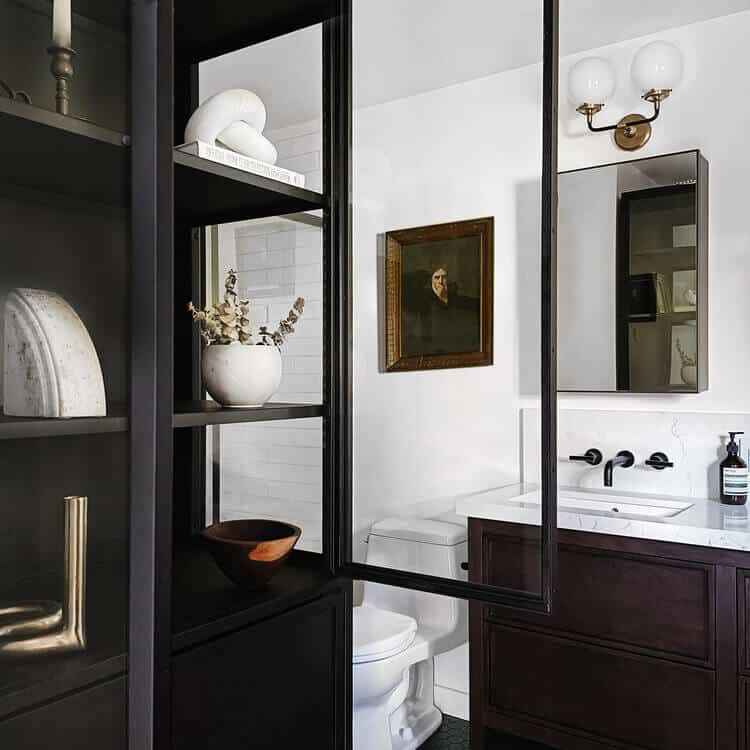 Furniture – Let's get creative. One of my favorite ways to warm up a bathroom while adding some additional storage is to bring in a thrift or store-bought piece of furniture. A hutch or nightstand can work wonders. Here's my favorite. I love how it can be used to display beautiful things and store everything else underneath.
Wooden Bowls – Ya need a place for your watch, wedding ring, or hair tie, etc. I love keeping a few wooden bowls right on my counter to keep these items contained and looking beautiful. My favorite wooden bowl is small and doesn't take up a ton of space too.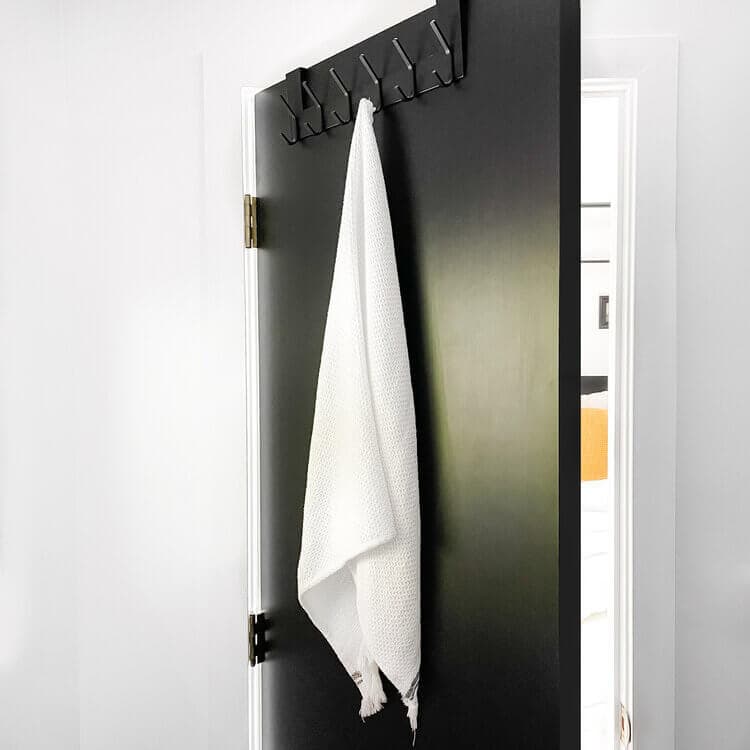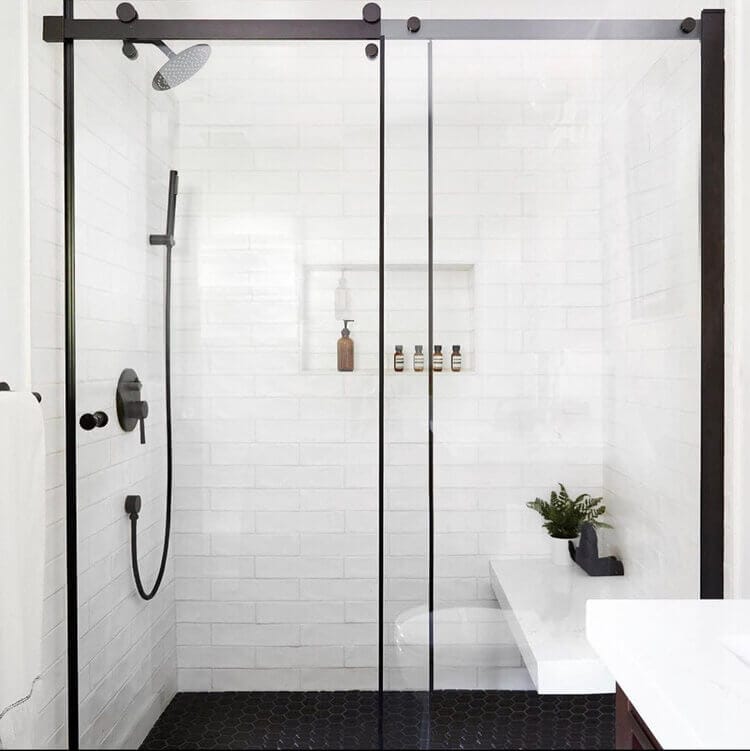 Amber Bottles – There is no need for those bulky and perhaps not so pretty soap containers. Create a cohesive and elevated look by pouring your target soap into these beauties. They instantly level up any space. I literally do this in each of my bathrooms and kitchen. You will love it, cross my heart.
Shower Bins – I like to keep things organized, and out of sight out of mind, but still easy to get to when. These plastic shower bins are perfect to hold all my curl shampoos and cosmetics. They are super affordable and blend in seamlessly with my black penny tile. I love having everything in one place and organized. Give em' a try.
Squeegee Holder – I gotta wipe down my shower door after. No one likes water spots. So, why not make it a moment of surprise and delight. This little guy is a crowd-pleaser and feels like a sculpture of art right in your shower. It doesn't gurt that he's a great price too.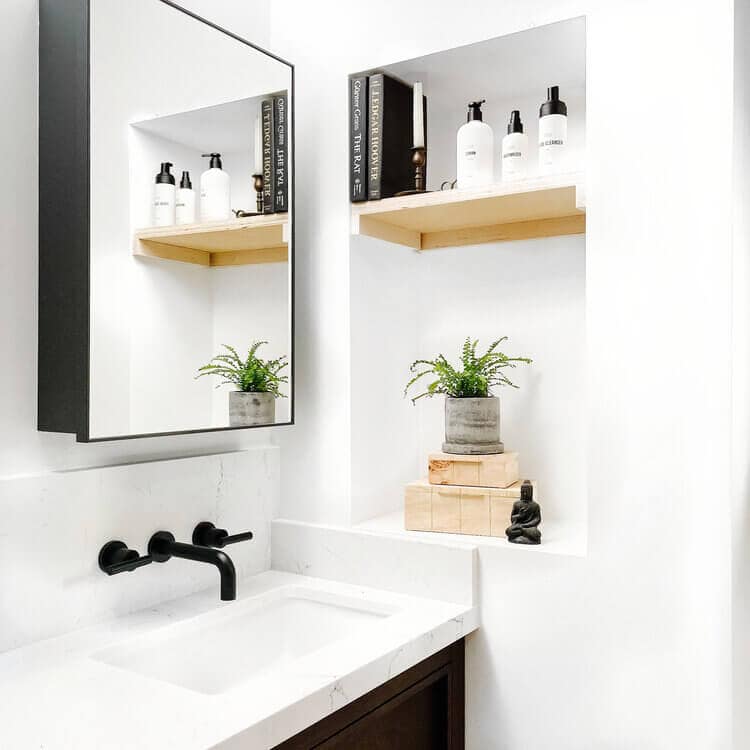 DIY Float Shelf – Consider installing a floating shelf. You can absolutely buy one. But, you can also DIY. See how I did it here. Float shelves are a great way to sneak in a bit more storage, and more opportunities to display beautiful things without taking up valuable counter or floor space.
Baskets – In my world, you can never have too many plants or baskets. A well-placed basket for towels or even dirty clothes in a bathroom can take your clutter to design in seconds. Be sure to place them strategically and pick a cohesive wicker color for the entire space. Don't forget to measure to get just the right size.
Drawer Organizers – I mean, who doesn't love a drawer where everything is in its place. This goes for a medicine cabinet too. Grab a set or two of these and layout your drawer in perfect harmony. I promise nothing will feel so good, as being able to open your drawer and have everything in its place and not rolling around loosely. Go for it!
Install Hooks and a Towel Bar – Look – there is literally no reason to not have a towel bar and extra hooks for bars, washcloths, and even your bathrobe. Get those off the floor and draped over your counter. There are some amazing affordable options and some lux options too. Here is what I use. These are so easy to install. Add a few in strategic locations. Right, where you wash your face, in grabbing distance from the shower or behind a door! Make each inch count.
Q-Tip + Cotton Canister – Like Amber bottles, grab a few of these barbershop style canisters. I prefer glass and display your cotton balls and q-tips or face cleansing pads with pride. Who knew these little objects could become works of art in your bathroom. I like to have three, placing them lined up or slightly askew.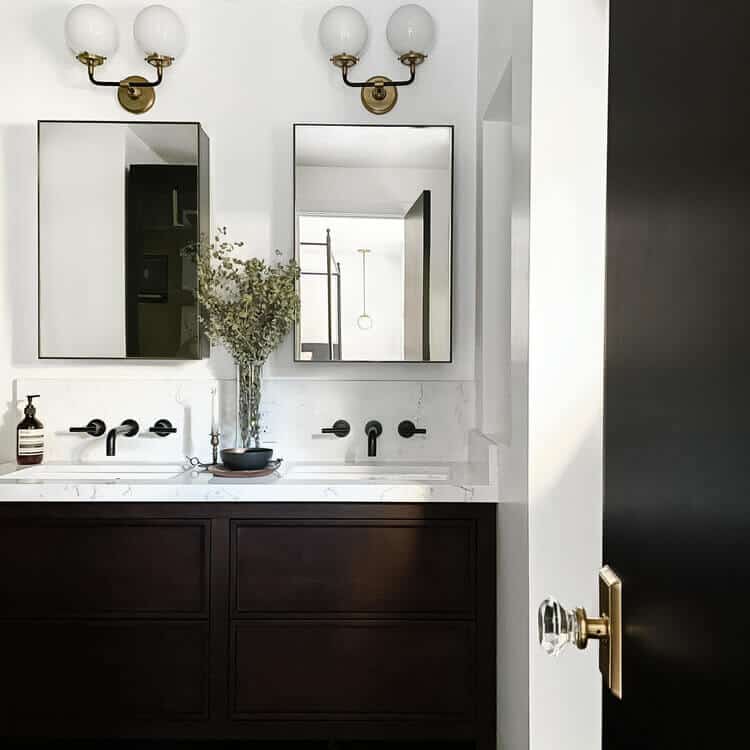 Medicine Cabinet – I love a fancy tilt mirror just like the next design addict. But, nothing beats a sleek medicine cabinet that offers TONS of storage. Form and Function marry in perfect harmony with my infinity medicine cabinet. I can't get over how much I can fit in here – yet it feels so streamlined at the same time. I loved this one so much that I got two. Give them a peek. You won't regret it because they can integrate into a ton of different design styles seamlessly too.
Alright, that should wrap this bathroom's top 10 storage list up. Now, all ya gotta do is go for it. I am so glad that I took the time to invest in a few key organization pieces in my bathroom. They have made each day a bit more joyful when getting ready every single day. Even better? These storage and organization pieces aren't just functional but really beautiful too.
If you are looking for some great styling advice head to my blog post here where I share my favorite bathroom styling tips.
For more DIY, Decor, and discussion head to @136home on Instagram. See ya there!