It's time for another mood board! Literally, these are my favorite. I wanted to change things up a bit and do a mood board (for less) inspired by my primary suite bathroom. You guys love it – I do too. But, let's face it. Not everyone can swing a $15K budget to re-do their bathroom. Per usual though, never fear. I gotcha' covered.

This bathroom mood board gets you the look – for less, like a lot less. In fact, the entire refresh is all under $1,000. (Tub not included but linked here.)
I loved mixing in a few brass and vintage elements, along with matte black finishes to keep it modern. The rug adds a much-needed textural detail to soften out the overall look and break up the space. Of course, I went with penny tile – in black no less. The look of penny tile is just too good not to. I went with an amber pop of color for the shower curtain – Don't you think it just pops the entire piece up a notch while tieing it all together, creating visual interest and synergy with the fox art? I hope you agree. Check out each piece below: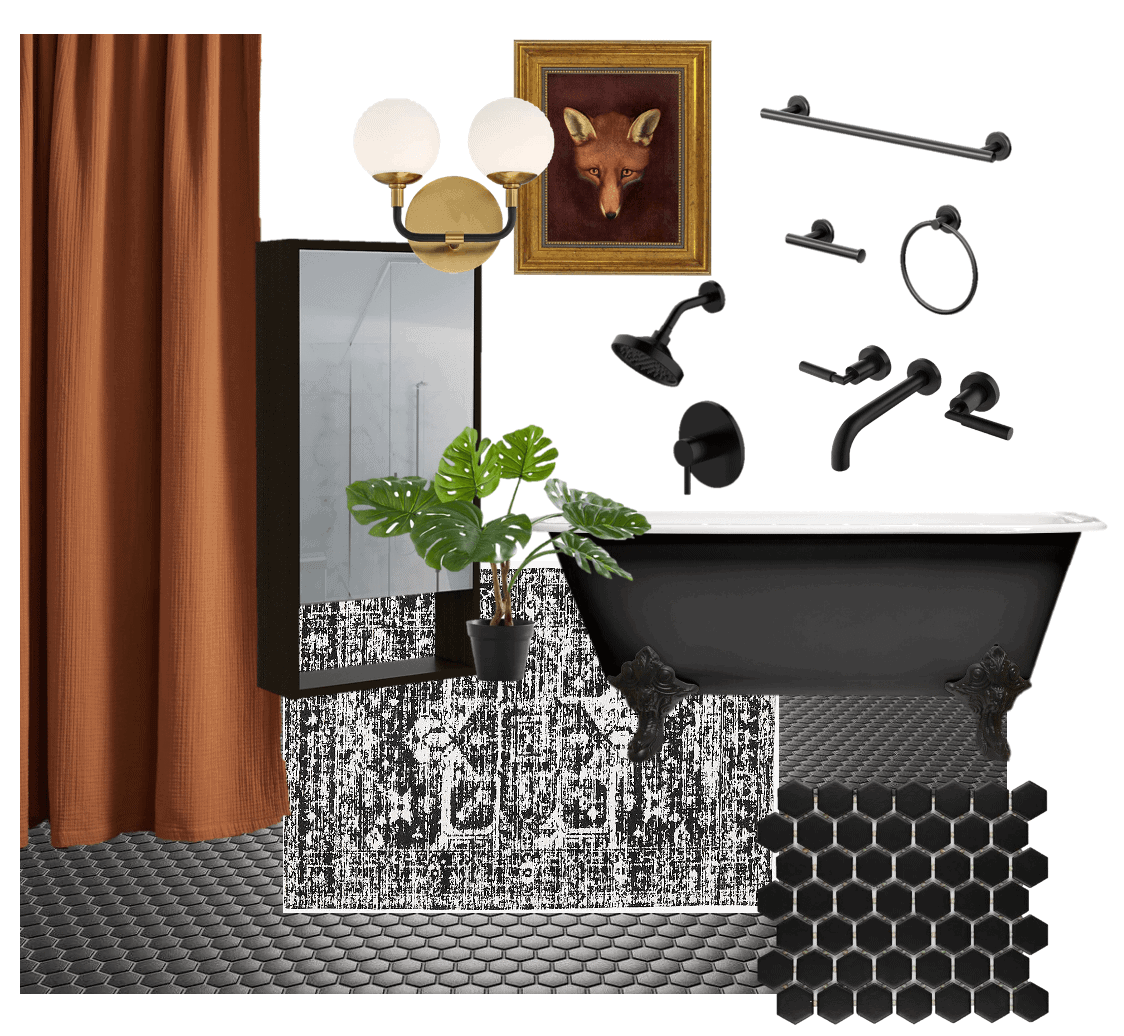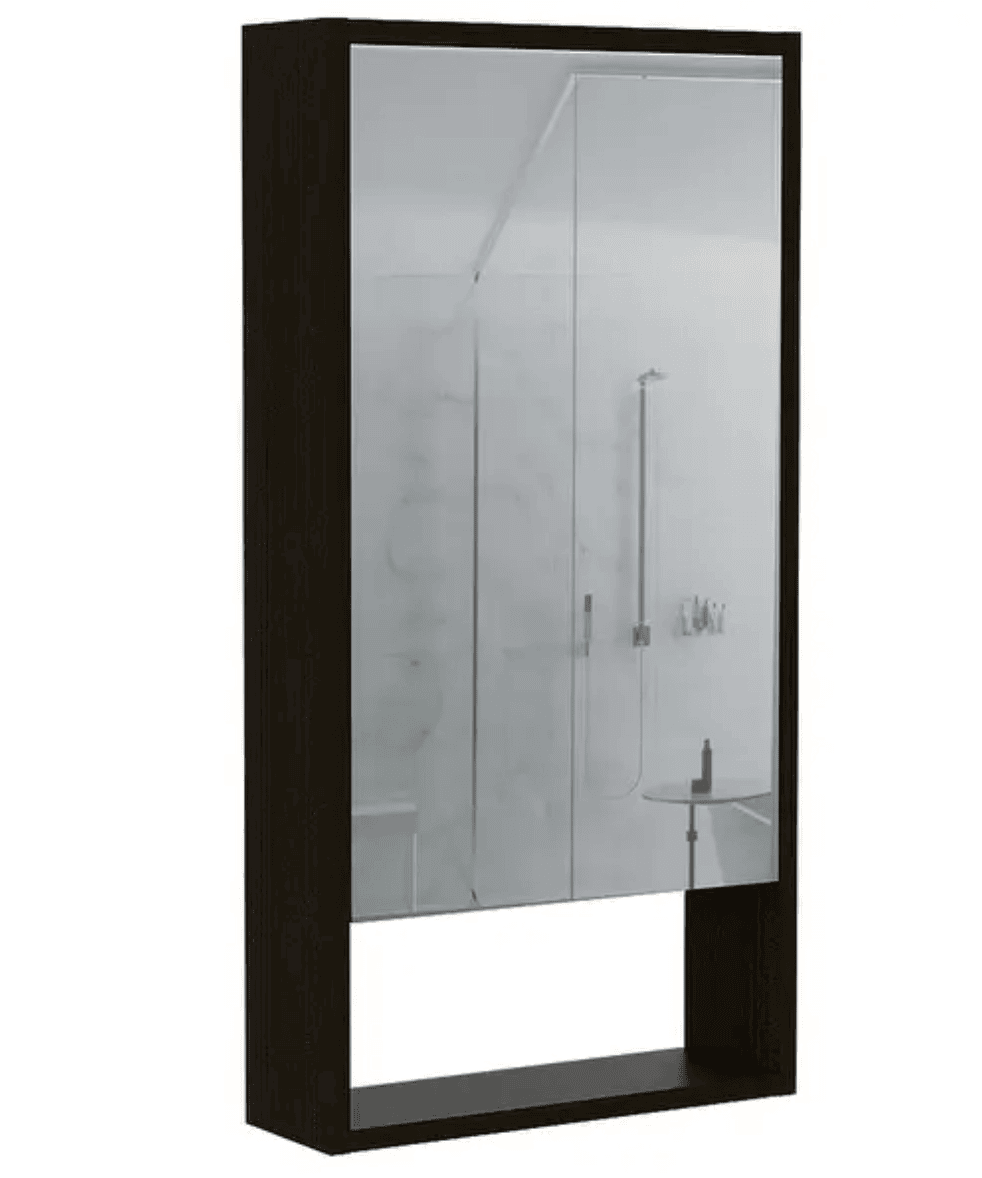 The Palermo medicine cabinet is an amazing buy. She has tons of storage, has a sleek silhouette, and offers some additional surface area via an undercarriage ledge for all your potions and lotions. Even better? She really can be styled and incorporated into any design aesthetic. The price of course makes her a no-brainer. Check it out!
POSSINI EURO MYLIE SCONCE – $69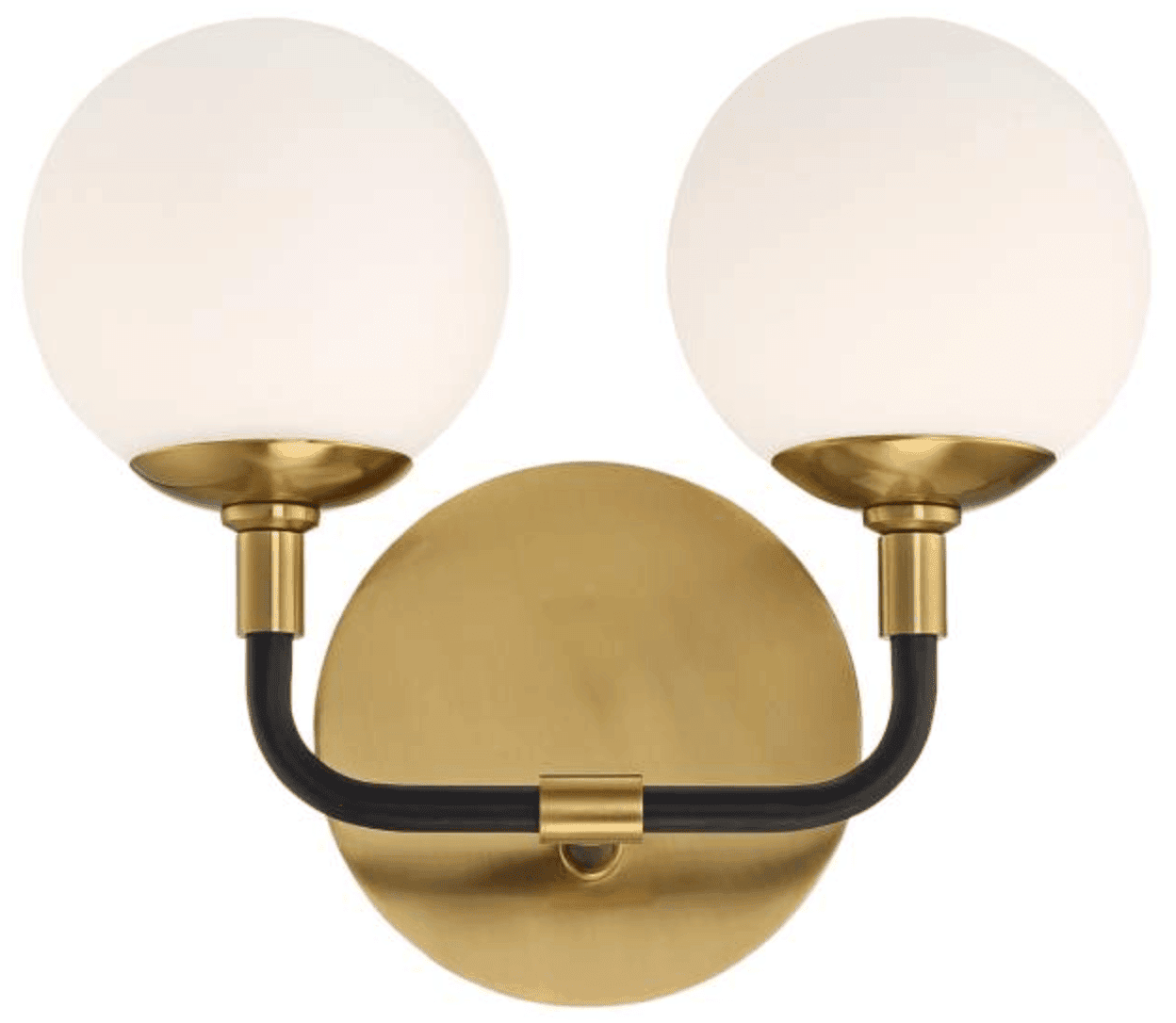 I love my bathroom sconces, but they aren't cheap. So I freaked out when I found these nearly identical sconces for so much less. Like so much less that I am still in shock. They offer the same vibe and add the right level of interest and sophistication without getting too loud. I just love the pearl-inspired orbs, don't you?
CLOUD COTTON SHOWER CURTAIN – $99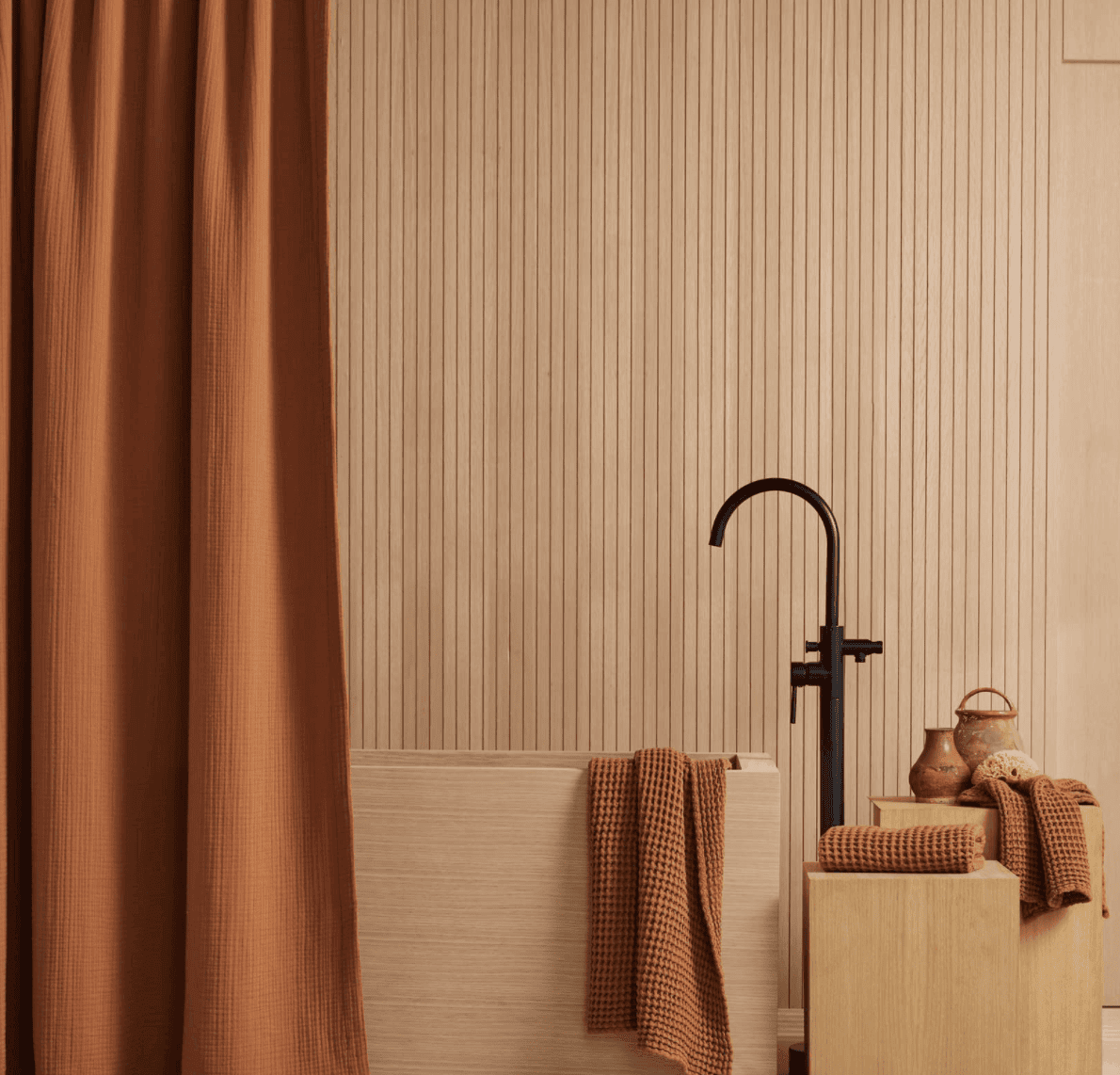 You really do rinse off in a cloud with this amber-colored shower curtain that I know will transform your bathroom into a serene sanctuary. Woven from long-staple Turkish cotton, it's light, airy, and super soft.
FOX HEAD OIL PAINTING – $51
This affordable vintage art is the perfect price and look to infuse that old-world charm into a modern space. I love the saturated colors and gilder frame. I always place vintage art in my bathrooms – they bring em' to life in a jiff. This one felt perfectly suited for this look for less. Get foxy!
ELLI BATH RUG – $29
I love my vintage-inspired bathroom rug. But I love this one even better because of the amazing price. When a Bath rug goes vintage in a distressed black and white pattern I know it's a must-have. This one is a Cotton/poly blend mat that is soft to the touch, with carpet construction on the back so it stays in place.
FAUCET – $125
Bathroom faucets can get pretty pricy. I love this look for a lot less. This bathroom is bold in design and perfect for a modern home. It also looks so much like mine. It's Inspired by minimalist design and for that I say – this is a winner.
HARLOW MATTE BLACK SHOWER HARDWARE – $150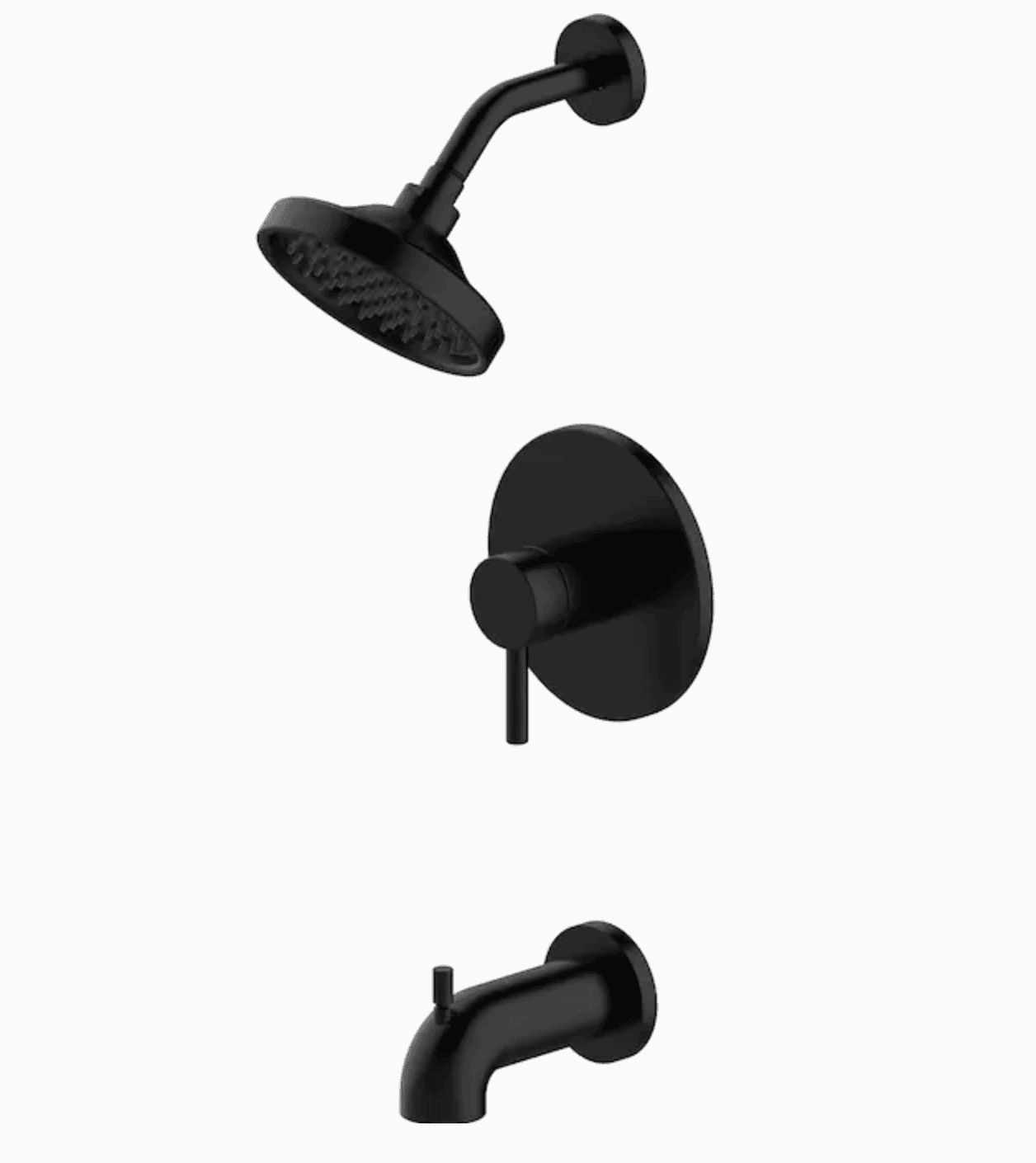 This single-handle shower faucet and valve hardware lever allow you to quickly adjust the volume and temperature to your desired level in style. I love the minimal look (for less) that mimics version thousands of dollars more expensive.
BLACK PENNY TILE – $6 For 10"x12"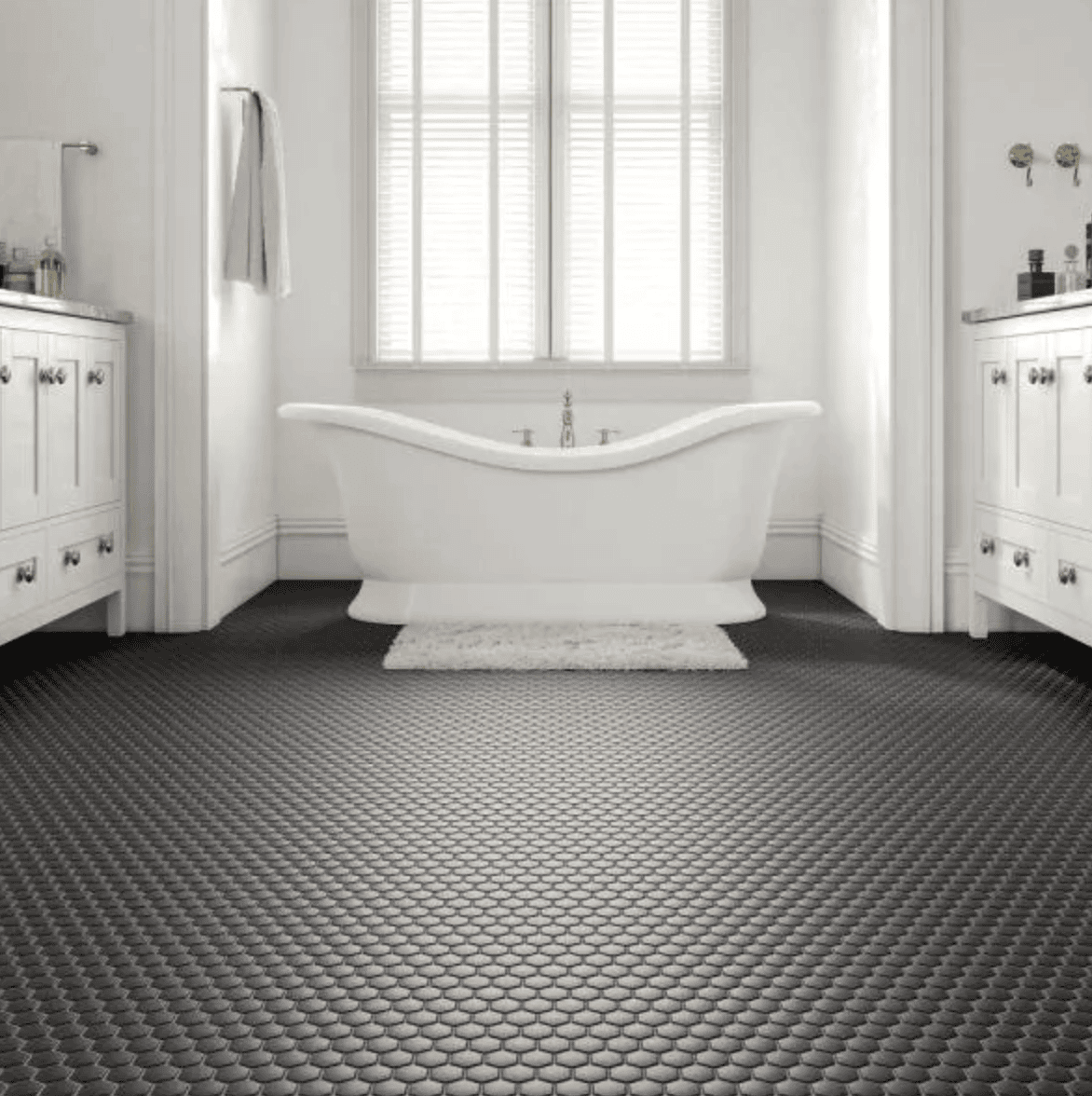 There is nothing more classic contemporary and timeless than black 1.5-inch penny tile. Use this hexagon in your kitchen or on your bathroom floor. It's the perfect solution for both modern and traditional spaces when you want something new but won't go out of style. I love mine. It was the best decision we made and make a huge difference in my bathroom
BATHROOM HARDWARE SET – $59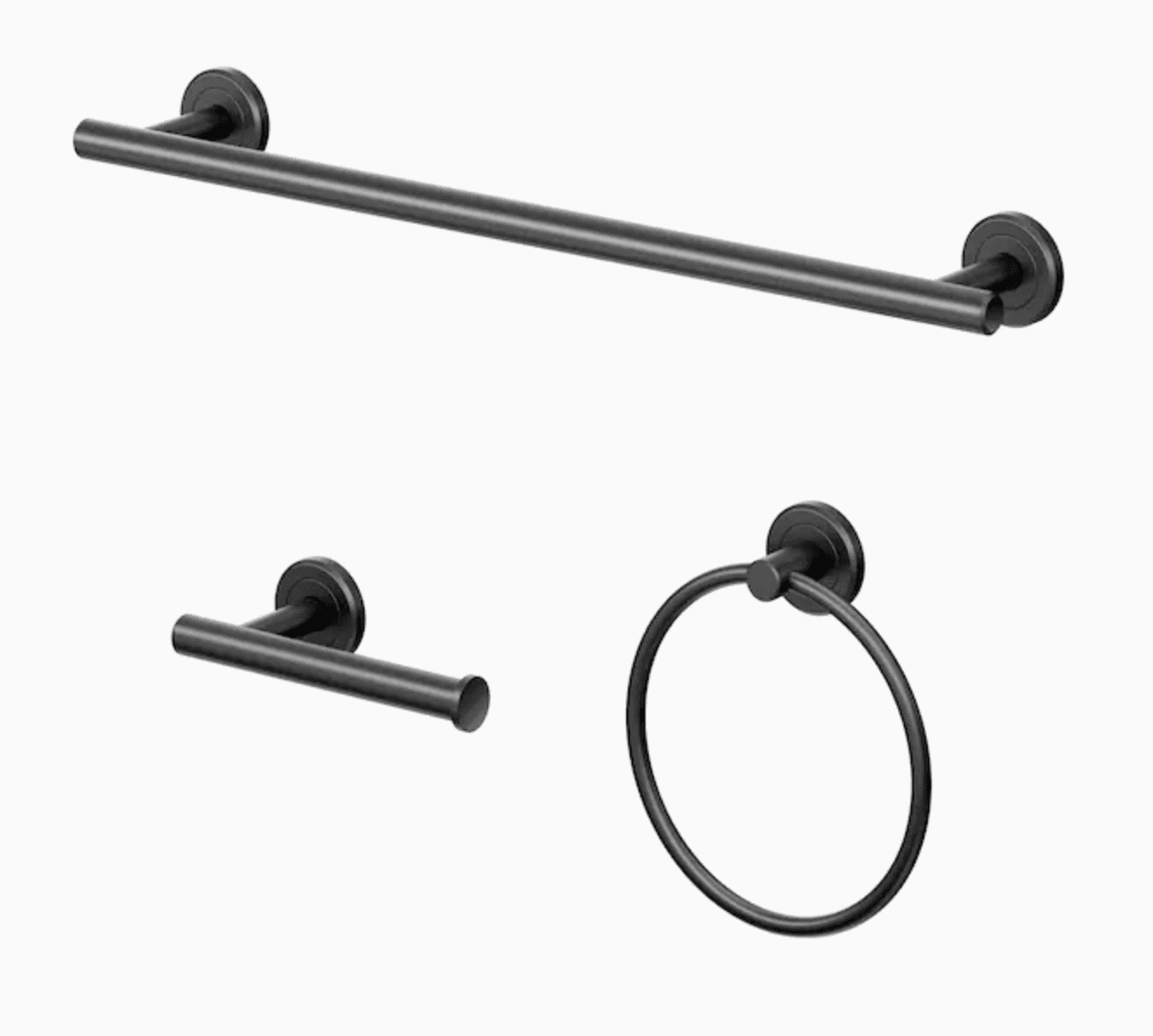 This 3 piece bathroom hardware set gets you everything you need for under $80 dollars. Plus it looks like a million bucks. Now you have an affordable and stylish place to hang your bath towels, hand towels, and toilet paper.

FAUX MONSTERA HOUSEPLANT – $89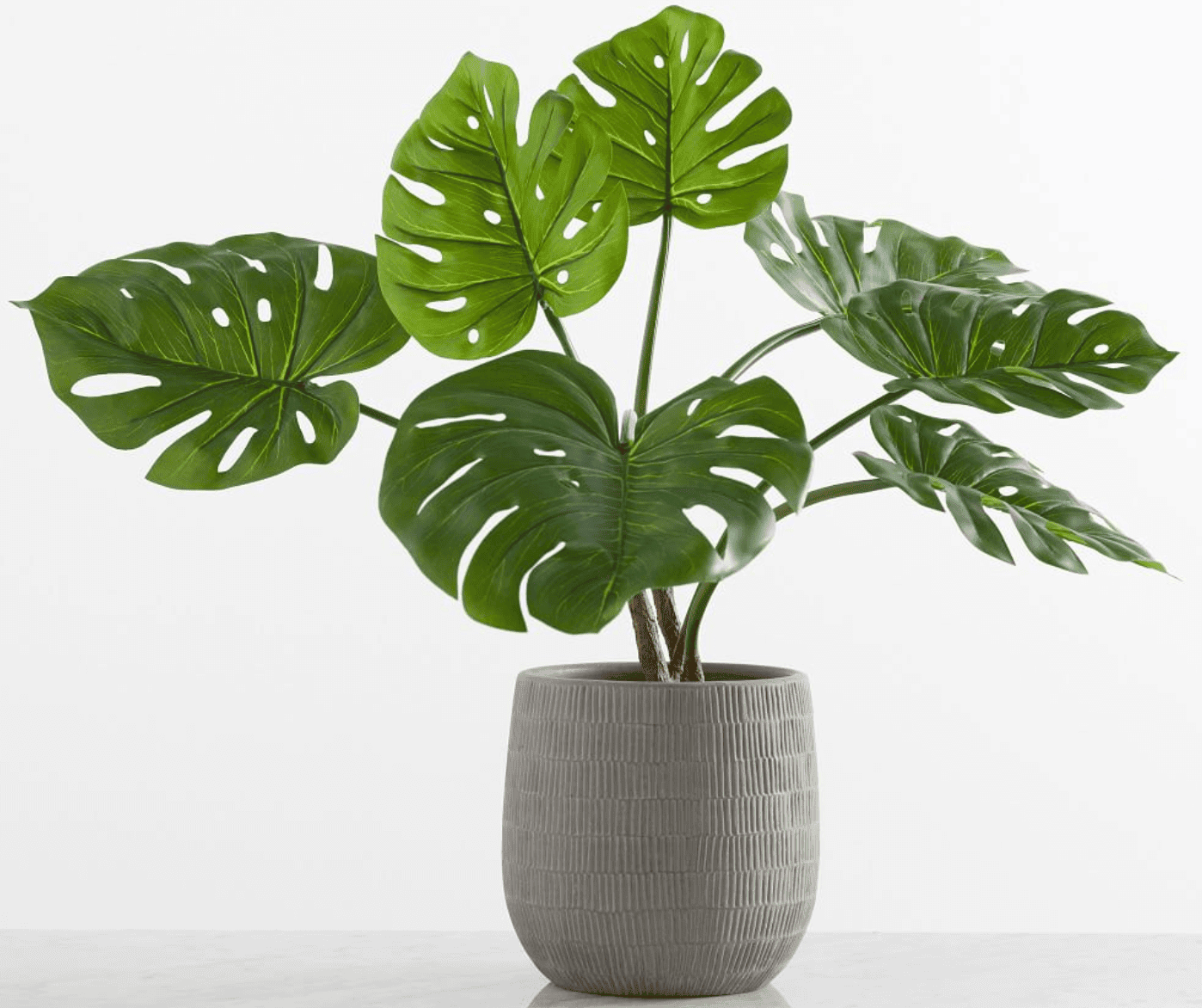 I love this classic monstera it's just so lifelike. I insist on having a plant in my bathroom. It makes such a difference. This one has a distinctive heart-shaped leaf offering a lush jungle vibe. Grab one and go for it.
ARCHITECTURAL DIGEST: CENTURY OF STYLE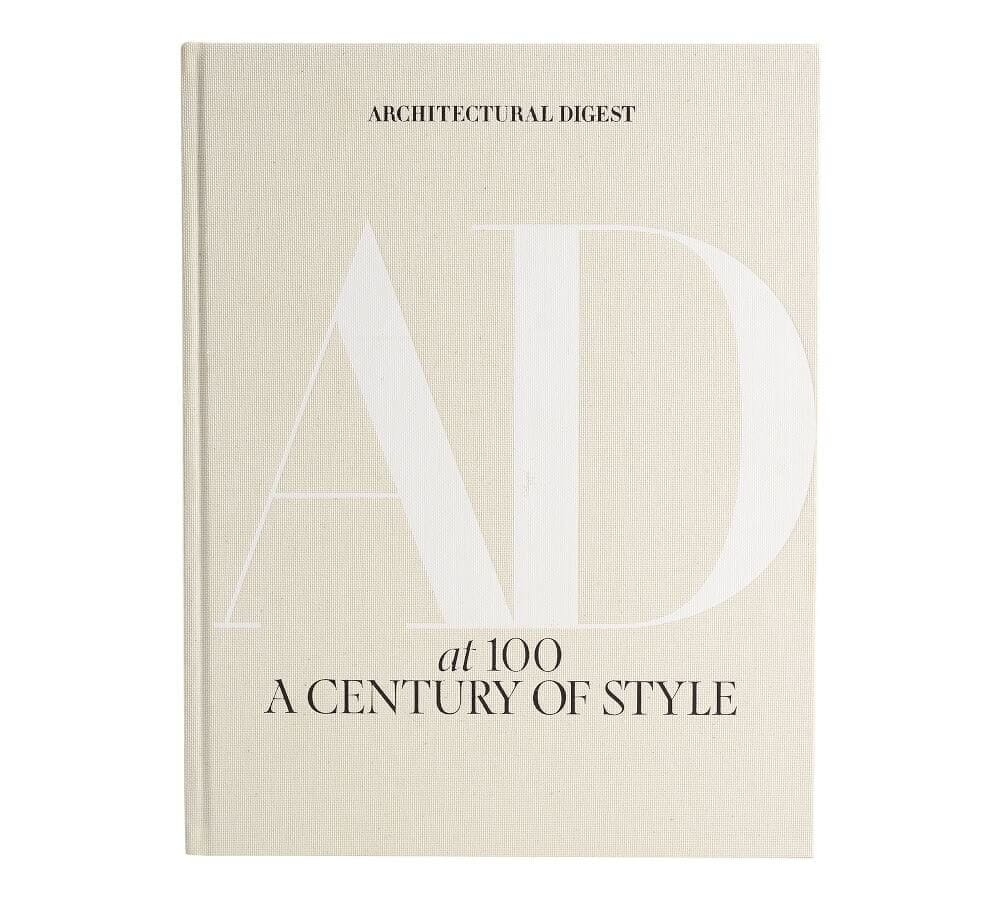 Because of its neutral and minimalist front cover, this book is a great choice to use as a styling item on top of the coffee table, but also on a shelf in your bathroom. I love to stack it with a few others. Adding a book really helps soften the sterile look and feel of a bathroom – don't be afraid.
---
What do you think? Are you loving the vibe of this room as much as I am? I just love putting a space together that's big and bold while curating individual pieces to style and perfect space. It's even better when we can do a million-dollar look for less – like a lot less.
Let me know what type of room you're interested in seeing next! Trust me, I welcome any reason to create more mood boards for y'all guys. It's basically my favorite thing at this point. Xoxo