If you couldn't tell from my bedroom gallery wall, hallway, or stairwell gallery wall design – please allow me to reiterate one thing: I absolutely love artwork for the charm and story art adds to an interior design. Whether it's curating it, admiring it, printing it, purchasing it, hanging i… I'm literally never not on the hunt for my next great piece. I simply will not pass up a good frame or piece of art.

In that pursuit, I recently fell in love with Lost Art Salon – a truly magical art gallery here in San Francisco where I picked up my latest treasure.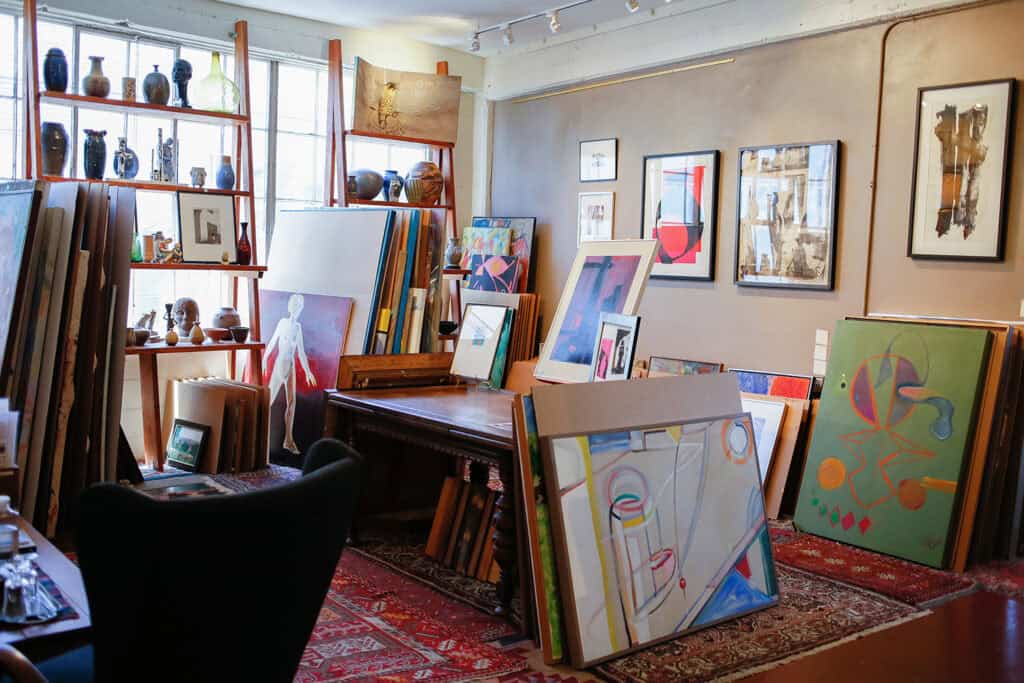 Lots of the artwork I have consists of downloadable prints. However, scoring original art is a strategy I highly suggest incorporating into your interior decorating repertoire. Original art instantly takes your home to the next level.
Lost Art Salon
Sure, shopping online is a great way to find original art, but there is still something magical about being able to physically see and touch each piece, and ask lots of questions before you buy it. After all original art can be a hefty cost investment.
What I love about Lost Art Salon, is that they have a gorgeous gallery showroom open to the public packed to the brim with works from all over the country – it's literally a living gallery wall. The staff is warm and inviting while being knowledgeable about the art and history behind each piece. Generally, the style of painting you'll see is 20th-century modernism. But there is a ton of variety of all forms and mediums – if for are looking for a one-of-a-kind statement piece – look no further than Lost Art Salon.
The Latest Addition to My Collection
I was in total awe when I stumbled upon this piece by John Nicolini. He has plenty more works which you can check out here if you're interested.
It truly feels like Nicholi painted this just for me – it was just meant to. That is the great thing about the salon. So many of the pieces feel just for YOU. The color palette is perfect for my nook, the distressed stroke style and the moody message were haunting. All things that I love.
Unfortunately, Nicolini is no longer with us (he passed away in 2014). In fact, much of the art found in the salon is collected from artists who are no longer with us. Lost Art Salon helps these artists live on by creating an opportunity for people like you and me to appreciate their art at a reasonable price. They even do custom framing in vintage frames. They were kind enough to help me frame mine as well.
Anyway, you guys have surely gotten the vibe that I love original artwork by now, but you're probably wondering, "Why spend so much money on an original work of art when you could pick up a print at a much lower price point?"
Well, let's talk about that for a bit…
What to Consider Original Art Versus Reproductions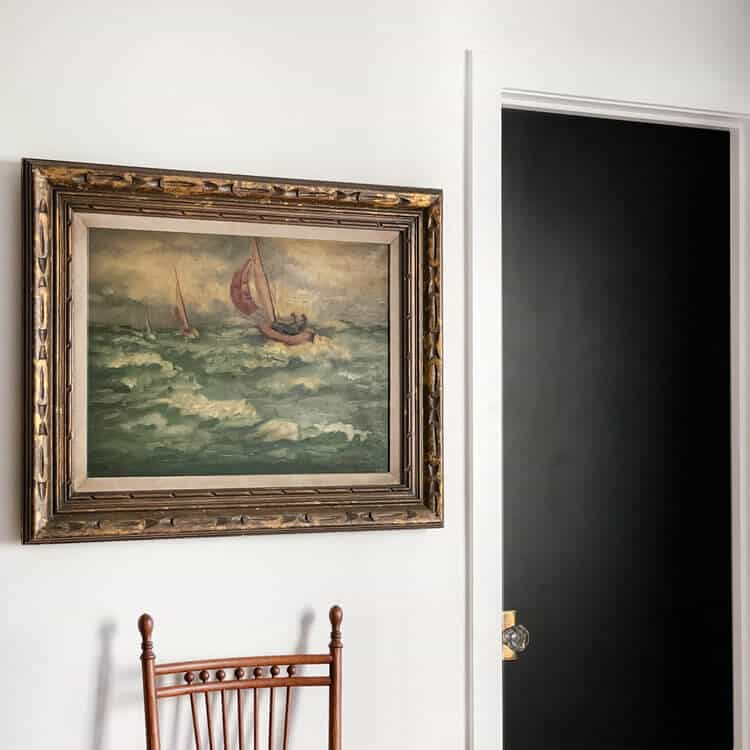 One of the main reasons I love collecting art is it allows me to add originality and personalization to my home. While you can certainly do this to an extent by purchasing art prints or Amazon art pieces, there's still going to be someone out there with the exact same pieces as you. There's nothing wrong with that. However…
Original Art
You can get a more sophisticated lived-in look by procuring original art. You'll still be able to see every brush stroke, streak, curve, knick, and contour. Trust me – this is just a wow moment every time.
In addition, you will be a bit more unique and interesting if you decide to opt for an original print as opposed to mass-produced options. While there will still be other prints out there, artists can only make so many copies of the original art.
Still, if you take the time to find original artist artworks in your local area, you can enjoy the benefits of having a one-of-a-kind piece without breaking the bank. I talk about options for scoring original art on the cheap here.
Prints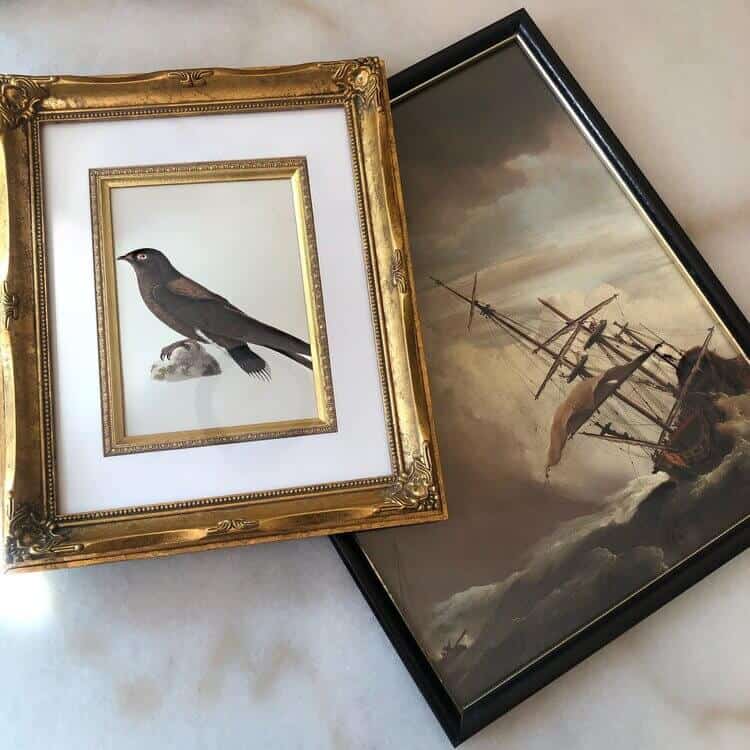 That said, when budget is tight you can score tons of great prints online, and make a great moment too. You may opt to have printable art in your bathroom where humidity might be a challenge for an original piece. You can get away with it, but if you want to play it safe this is a good option too.
Any space with extreme temperature changes and humidity isn't an ideal setting for original paintings.
Paintings also shouldn't be placed in bright sunlight, but this is much less of a concern with prints. Prints, while still pretty, are also replaceable, which makes any worries about damaging them much less concerning.
When in doubt, opt for a print—like this lemon painting—instead. If you're buying multiple prints, I'd suggest picking up a pack of picture frames, rather than purchasing each frame individually.
Types of Original Art
Alright. I've mainly focused on paintings so far, but there are plenty of other types of artwork you should consider when trying to find original art pieces for your home. Lost Art carries of these and I'll briefly cover each of the options to give you a few ideas.
Paintings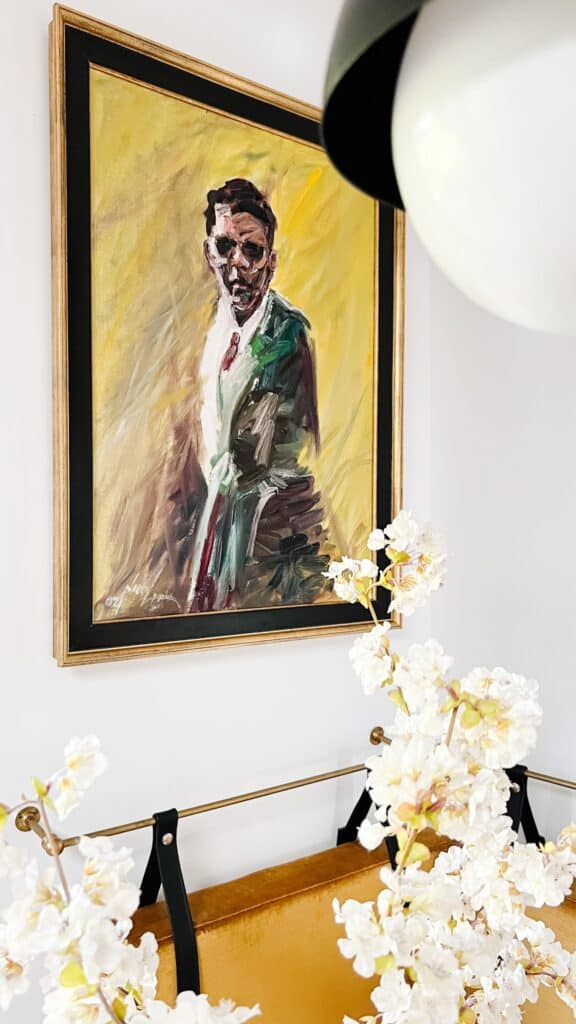 With watercolor, acrylic, oil paintings, and more to choose from, you'll have plenty of options when it comes to finding the perfect painting for your home! Each method uses different techniques that result in a different final outcome, making it worth your while to diversify if possible.
Add in the fact that there's a nearly endless list of painting styles, and you have a recipe for success. Enjoy the hunt (for it will surely be a long one!).
Pro tip: Use this picture hanging tool to ensure your picture is angled correctly, and pick up some heavy-duty picture hangers if your chosen frame has a bit of heft to it. Better safe than sorry!
Drawings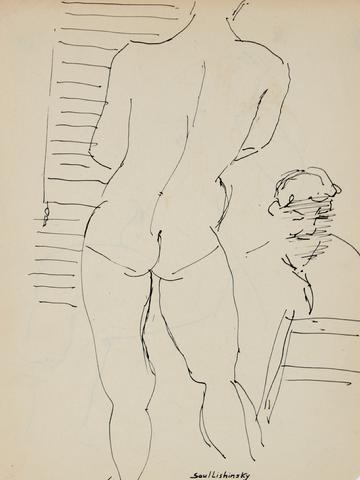 The next option to consider is drawings. You can find these in black & white or fully colored. I enjoy a healthy mix of both and insist on having an original sketch or charcoal-style drawing on my gallery walls.
Of course, both options are great, so which one is "better" really comes down to personal preference. Like paintings, drawings are easy to frame and display. This makes them ideal for the living room, the bedroom, or any other place in your home that's lacking works of art.
Sculptures
Whether small or sizable, there's something about this form of art that just can't be captured in 2D. Of course, the downside of being 3D is that sculptures tend to require a lot more physical space.
Still, if you have the funds and the floor space, why not!? Created from traditional materials like stone to more modern materials like acrylic, you'll have plenty of options to consider as you're trying to find original artist sculptures.
If you're lucky, you'll be able to find a few smaller sculptures at your local art gallery or fair. I love the options at Lost Art Salon. However, in my experience, checking out artists' websites is the most time-effective method when it comes to shopping for sculptures.
Photography
There are some amazing photographers out, each with their own beautiful portfolios worth exploring. While many take similar images in terms of objects, animals, scenery, or theme, there's always a slight difference in every picture.
Photos are great because they take the world around us and perfectly focus on what matters, turning even the most mundane of scenes into beautiful works of art.
Photography is also fairly common, making it potentially easier to find original artist photos than it might be to find other types of artwork.
Whether mounted on the wall or prominently displayed on your bookshelf, I feel any space can be given a bit of life with the right photos in place!
Where to Find Original Art
By now, hopefully, I've inspired y'all enough to consider going out to find original artist artwork for your home. However, one question remains: just where exactly do you find it!?
Well, fortunately, you have plenty of options when you're trying to find original art pieces. Which method will work the best depends on the availability of art in your area, the price range you're searching for, and the type of artwork needed to match your personal style.
For convenience
I'd recommend trying an online art marketplace. Using an online shop allows you to browse through the current offerings in a pressure-free environment. You can your time as you examine the various pieces to find one you like.
That said, an online marketplace isn't guaranteed to have exactly what you want. You won't be able to physically see the piece before you purchase it. Also, there are potential shipping issues to worry about. Still, when it comes to overall convenience, it's hard to beat the online approach!
For the experience
You should check out art fairs. Not only will you be able to see the pieces in person before you decide to buy anything, but you'll also enjoy instant access to a wide variety of styles in a single place!
If you don't want to go alone, grab your favorite artist friend and do some exploring together. The abundance of art/artists can seem overwhelming at first, but once you go, you'll be happy you hung in there for the experience.
For exposure
You can visit art galleries and art shows. While these won't always have pieces for sale, you'll definitely be able to see high-priced pieces that can't be found anywhere else.
If you do find yourself wanting to buy something and it's for sale, be prepared to spend a pretty penny if you do decide to buy something! Of course, prices and availability will vary widely depending on where you go, but I probably wouldn't recommend this option for the budget-minded.
For excitement
Auctions are where the magic happens! You'll have your chance at obtaining a variety of art pieces, and—best of all—you'll always know exactly how much you're spending.
The competitiveness and drive to win of these events can be extremely intoxicating. However, it's important to keep your head in the game. If not, you may end up overpaying (or over-purchasing)!
Ready to Find Original Artist Pieces for Your Home?
Whether perfectly placed on floating shelves or evenly spaced between the indoor plants on your countertop, adding original artwork to your living space is worth the investment.
True, it might not be the only way to get the job done, but I think having beautiful pieces from your favorite artists just makes the space feel a little bit more like home. Be sure to check out Lost Art Salon online or in-person to grab the perfect piece.
Feeling inspired? If so, let me know what you've found in the comments below I can't wait to hear about it. Until next time xoxoxo and go get some art and make a home you love – one detail at a time.