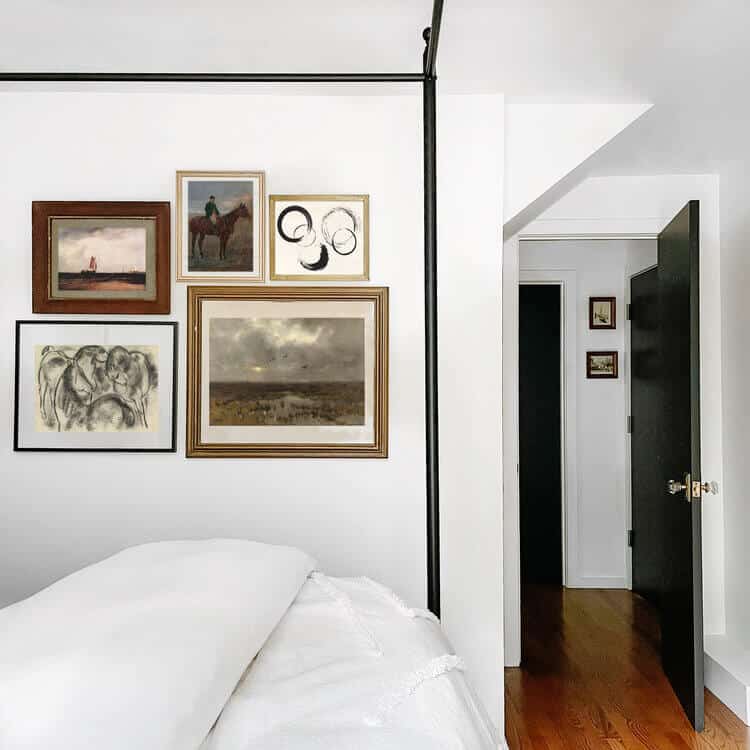 What's better than a perfectly curated gallery wall Not much, if you ask me.
⁠Art has always played a critical role in the overall success of a room in my spaces. That's why it was surprising, even to me that I had yet to create a moment for art to shine in my bedroom. A Place that I spend so much time in. Naturally a gallery wall was a no-brainer.
That's where my friends over at North and Finch came in. Ya see I have a giant looming white wall next to the side of the bed I sleep on at night. Gorgeous as the negative space is in its own right, it was pleading to be awakened, and there isn't a better way to create a jaw-dropping moment of awe than hanging a carefully curated gallery wall.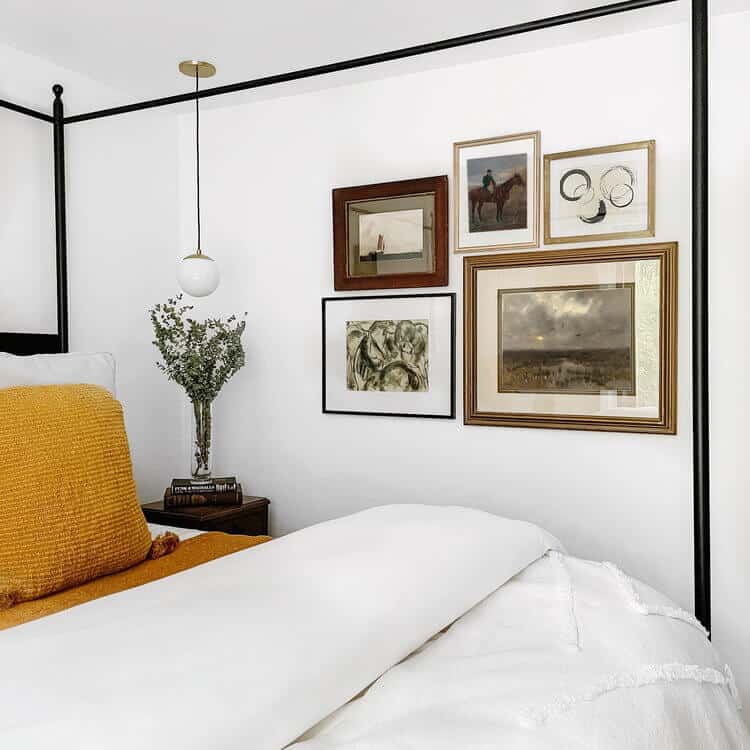 In the hunt for new pieces, I was thrilled to come across @northandfinch because their prints are affordable, beautiful, that hit all the right vibes. Because I love them so much we worked together to create a seconded gallery wall collection to help you guys get started in your gallery wall in your homes.
They have an incredible array of prints, both sketch, portrait, and landscape just to name a few. I was thrilled that so many options were dark and moody – but really they have stunning art for any design aesthetic. You really can't go wrong. There is something at North and Finch for anyone who wants to have unique and stunning art in their home
But, I ramble. Let me share with you my curated collection. My favorites are:
A herd of Horses – obsessed with the charcoal texture⁠
Trees – ⁠What's more inspiring than a beautiful woodland view
Together⁠ – In the end, it's always better, together
Marshlands⁠ – Ther''s beauty everywhere. You just have to look for it.
Man on Horse⁠ – What's better than a man on a horse? Tell me.
Morning at Sea – Can you smell the salty sea air, and the splash of the ocean?
Like all my gallery walls. This one tells a story – at least to me, it does. It's one of traveling in search of greatness. Packing up and getting out into the world, on a horse, and by boat – really by any means possible. I remember doing that as a young adult, don't you? There is Togetherness somewhere out there beyond the marshlands, beyond the sea, and through the trees. He's searching for greatness, and ultimately to be together with someone or something new. Do you see it? Tell me you do.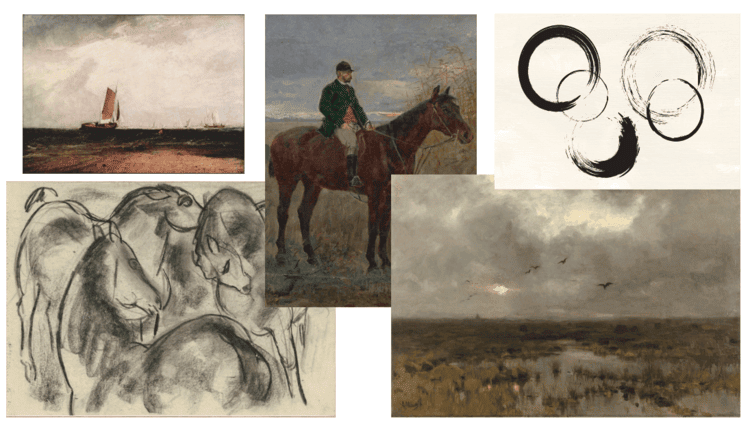 To me, this gallerywall is the perfect pairing of prints that helps turn this ordinary wall in my primary bedroom into a thought-provoking, draw-dropping moment.⁠ I hope you love it. I know I loved curating it just for YOU.
You can find all of this and more at North and Finch. Guys, I am so excited, and I hope you will give a print or two a try in your own spaces.
Follow along on Instagram for more gallery walls, DIY, and San Francisco design inspiration. Also, grab the supplies I use to hang and frame my art. Also if ya want some pro tips on printing this art at home or how I use thrifted frames in my spaces to do this on a budget check out my DIY Wall Art tutorial. You won't regret it.