Luxury scented candles are critical – yes critical in my spaces. They are so much more than just a flame and aroma. They are a must. They instantly, and effortlessly infuse ambiance with a beautiful scent that is one of the most important elements in creating an inviting space.
Don't skip on candles, my friends. Plus, they are affordable crowd-pleasing gifts, many being perfect styling accent pieces too. Luxury candles are a win-win always.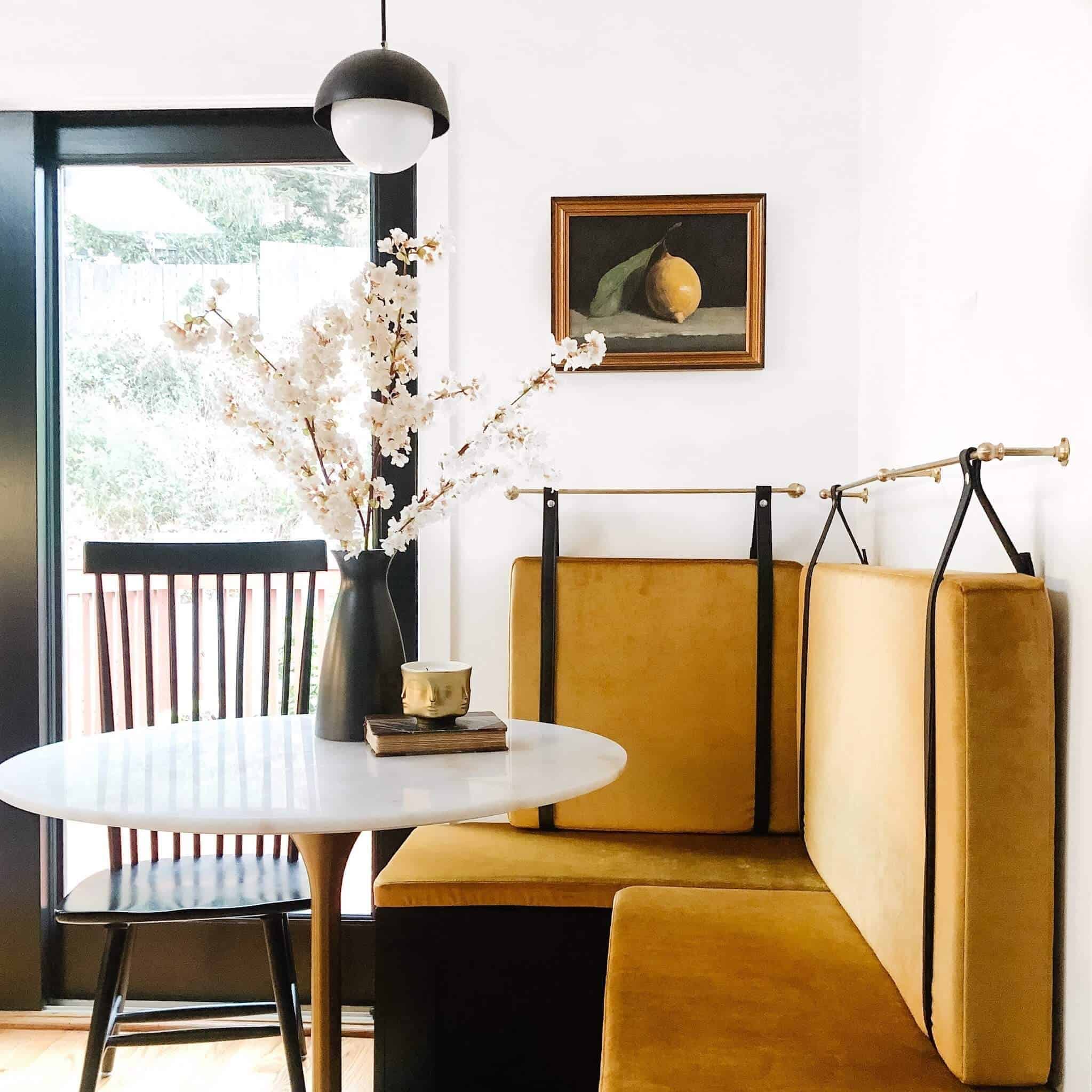 Okay, so I know you are wondering. What are your all-time favorite luxury scented candles? Here's the thing. There are a ton of amazing, beautiful candles with popular scents out there – many you can buy online. But unfortunately, there are some very underwhelming and less desirable options too.
Don't get duped by the promise of a fresh scent. Here's my list of top luxury scented candles (and stores) and a few aroma candle maintenance tips. First…
Avoid Tunneling
This is the most common mistake. While most luxury scented candles are made with great care and quality, you still want to make sure to avoid a thing called tunneling.
Essentially this is where the aroma candle burns down too fast and you can't see the flame from the sides. It's horrible. Plus it will greatly diminish your new candle's burn time. No one wants that!
To avoid this, make sure that your first burn is for a good three to four hours or long enough for the wax pool to reach the edges of the fresh candle before blowing it out. Be sure to do this with every fresh candle. Otherwise, your fresh candle is sure to tunnel!
Also, don't forget to clip your wick down to less than an inch on the first burn, and any thereafter too. This extends shelf life and reduces soot output.
Types Of Candle Wax Explained
Every different type of aromatic candle wax will give you a very different experience and is often found in blends. Different vendors tend to use their special blends of wax, but sometimes you'll find a product that is 100% one type of wax.
Here is a look at the main different types that you can purchase.
Beeswax; Beeswax candles have a nice clean burn and help to remove toxins from the air. This is the oldest form of candle wax around and it also has the highest melting point. They also tend to drip less but are also generally more expensive.
Soy wax; Soy wax is generally thought to be good for the environment but it has less of a clean burn when compared with beeswax. These types of aroma candle products last longer and emit candle fragrance very nicely. Plus, of course, they are vegan.
Coconut wax; Contrary to what the name suggests, Coconut wax is odorless. This type of wax is also non-toxic and it produces less soot than other types. Plus, it's vegan too.
Paraffin; Paraffin wax is the cheapest type of wax available because it is made from petroleum. So, you tend to find it more often in the cheaper options.
Palm wax was considered a healthy option, but it is now thought to be a very bad choice for the environment as it is made from the same stuff as palm oil. Palm oil is a major cause of deforestation and endangered species habitat destruction. Need I say more?
Okay…. now for the good stuff. My favorite candles:
The Best Luxury Scented Candle Stores
1. CAPRI BLUE
As summer is just around the corner, now is a great time to immerse yourself in the Capri Blue tropical fruits Volcano soy wax candle. This 18 oz adorable candle comes in a stunning cobalt blue container and makes an excellent lighter daytime scent.
Or, for something a little more out there, they have a punchy Pineapple Flower candle scent too.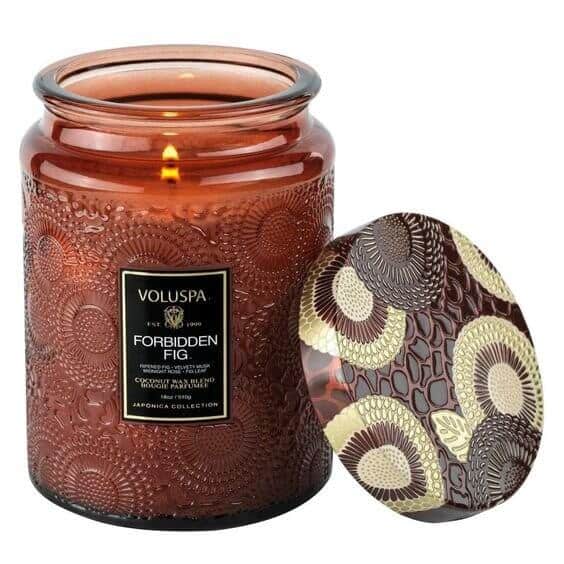 2. VOLUSPA
Voluspa is a great affordable artisan candle brand based in California. Their quirky candles are also beautifully presented but in reusable boho containers in a variety of shapes and sizes.
Their handmade large jars and smaller tins also include some stunning scents. I recommend you try out their Forbidden Fig jar blend; it's an amazing candle fragrance!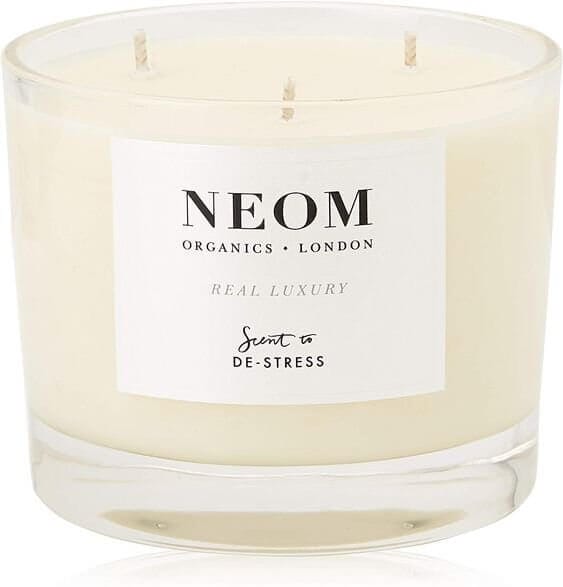 3. NEOM
NEOM candles are natural well-being products that are designed to help you with sleep, your mood, energy and stress levels.
What I love about these candles is that each candle scent does what it says on the jar. If you're stressed then opt for De-Stress. Or if you want to feel a little more joyful, you can try their Happiness blend.
4. DIPTYQUE PARIS
Diptyque Paris is an iconic heritage candle brand that's actually named after the French word for a boutique. Who knew?
Their stunning candles are crisp, beautiful and a little bit bohemian but do not compromise on luxury. If you are looking for a really stand out gift, I'd 100% recommend the 6.5oz Baies / Berries Candle.
5. FORNASETTI
In my humble opinion, a Fornasetti candle is not just a candle. It is a stunning piece of artwork that you can enjoy forever as well.
The L'Eclaireuse 300g vegetal wax candle comes in a beautiful black and white Lina Cavalieri porcelain container and burns for approximately 60 hours. The scent blend is fresh but intense.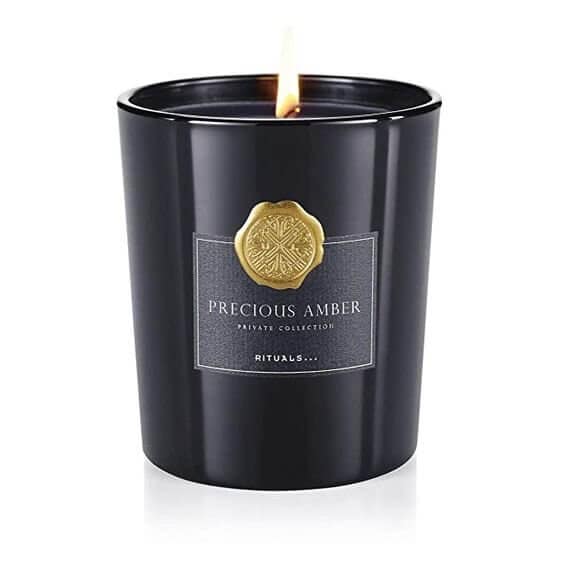 6. RITUALS
Whether it's for yourself or as a gift, Rituals' beautiful yet affordable luxury candles are designed to transform your mood.
Each candle is inspired by ancient holistic practices like their Precious Amber. The perfume is delicate but sensual and soothing. So, perfect for a night in with a nice glass of wine.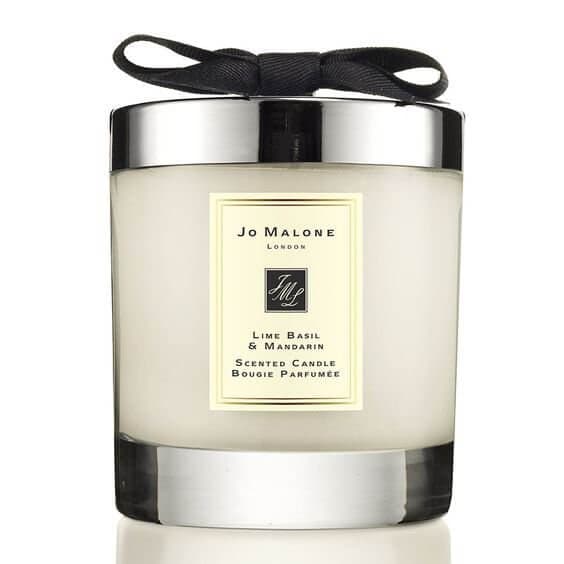 7. JO MALONE
Jo Malone's crisp handmade candles are very simple but elegant and expertly made. These candles come in perfect glass jars with a range of uniquely deep scents as well as sizes.
Start with their signature Lime, Basil and Mandarin and I guarantee that you'll never stop.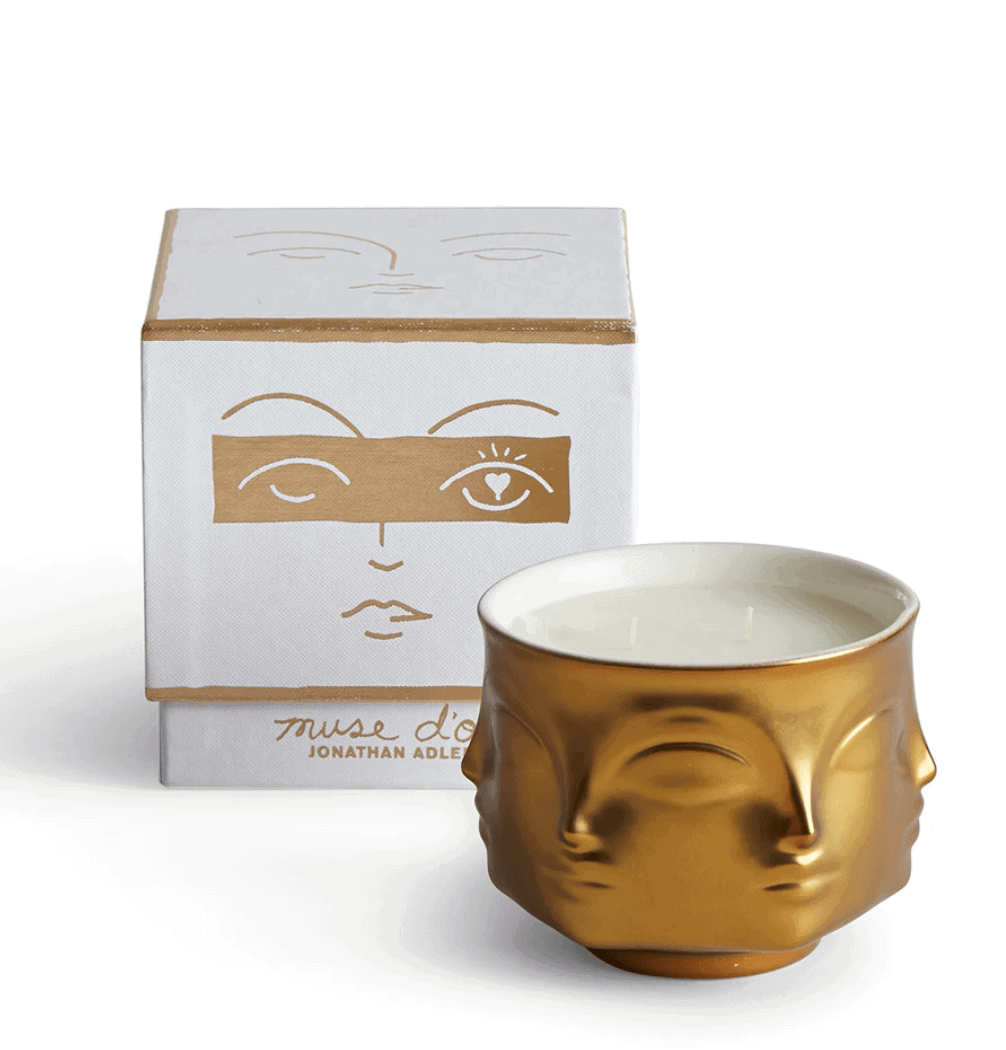 8. JONATHAN ADLER
Jonathan Adler is a designer but also an expert candle supplier. This meticulously crafted gold ceramic candle has a unique glaze and emits a pink pepper and sage balsam scent.
Like Fornasetti, this is a work of art and it smells good, but costs a tenth of the price. To give your decor a pop of color, try his Grapefruit Pop Candle.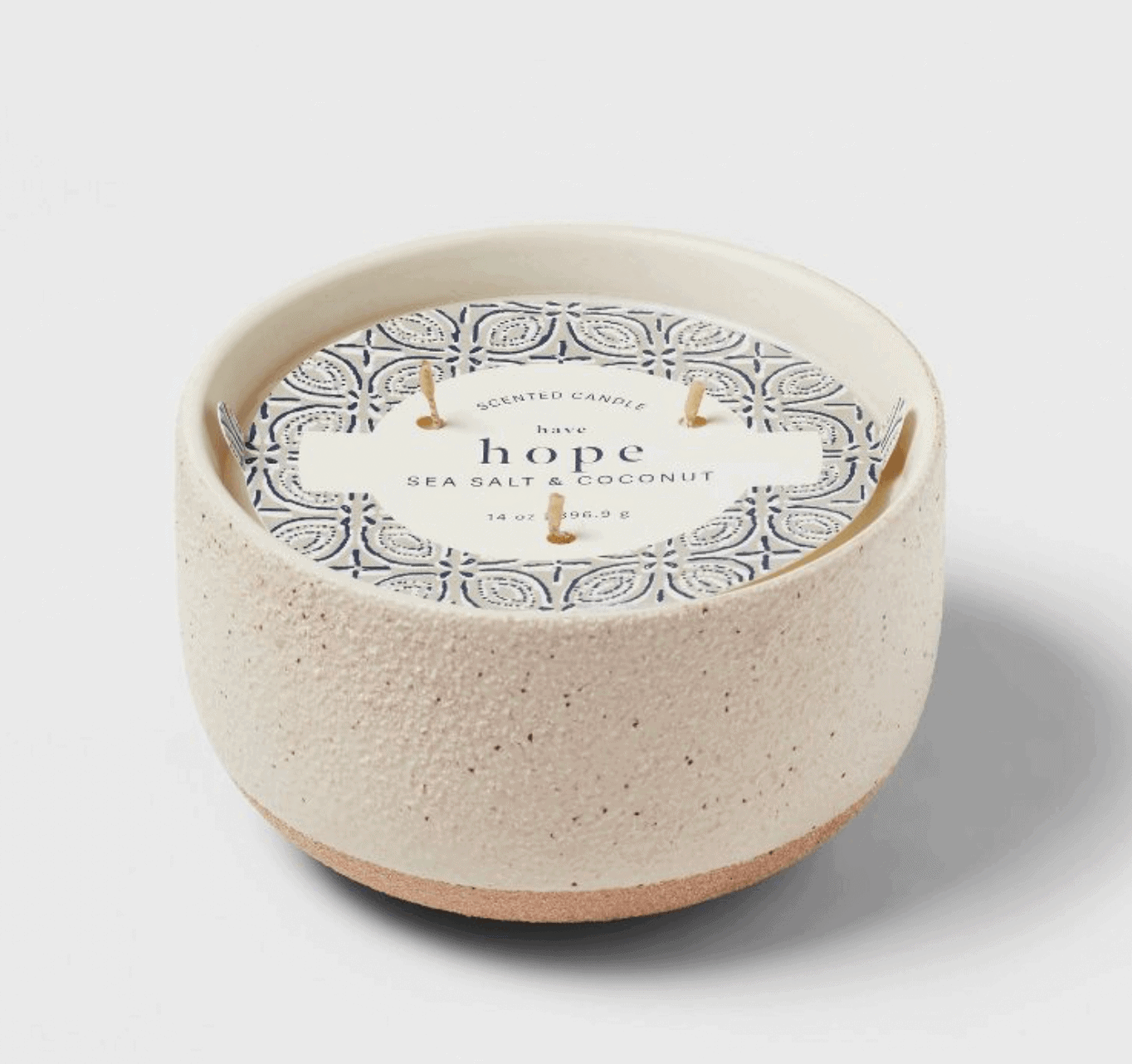 9. TARGET
When you light this 14 oz $15 sea salt and coconut cream scented candle from Target it will take your mind straight to summertime at the beach. It comes in a cute textured ceramic jar and is a nice relaxing addition to your bathroom, or in a more laid back bedroom.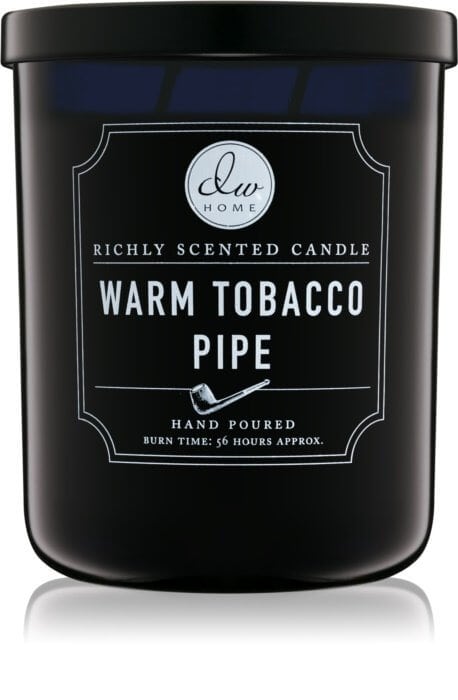 10. DW HOME
DW Home creates affordable but unique hand-poured candles in their simple but classic glass jars that look good in any space.
This 10 oz palm wax blend Warm Tobacco Pipe candle has a wonderful rich smell that isn't too heavy. It contains an intense black wax with a single wick and has a burn time of up to 33 hours.
FAQ
What is the best highly scented candle?
That really comes down to a matter of opinion on candle fragrance. However, PureWow.com considers the White Barn Mahogany Teakwood Candle to be the "Most Fragrant Candle."
Which candle brand has the strongest scent?
Candles from Bath & Body Works are tied with the candles from Yankee Candle for the most powerful fragrances by brand!
What is considered a luxury candle?
There are a few different factors that make a regular candle different from a "luxury candle." However, one of the most common differences is the types of wax used! Whereas the average candle uses paraffin, luxury candle brands use higher-end alternatives like natural soy wax, coconut wax, or beeswax.
Where regular candles—such as a store-brand cherry candle—often only contain a single scent, luxury candles tend to build upon an everyday smell or scent with notes. The constant rotation of the blend of notes is what makes the candle fragrance produce an incredible smell!
What are the fanciest candles?
The fanciest—at least by price—candle is the Costa Brazil Vela Candle Jungle. Offering up to 60 hours of burn time with a variety of unique base notes, this aroma candle will set you back about $165.
Costing slightly less is the L'objet Mamounia Candle No. 28. At $125, it's not cheap, but offers up to 90 hours of burn time!
Another premium—albeit more expensive—option is the Tom Ford Rose Prick Candle, which offers up to 50 hours of burn time. If your budget allows, every one of these scented candle products is worth adding to your candle collection (and perfect for any special occasions)!
What is the number one selling candle scent?
Also it's quite a candle scent, Vanilla has outperformed all of the other recognizable scents, making it the number one choice in America for scented candle products.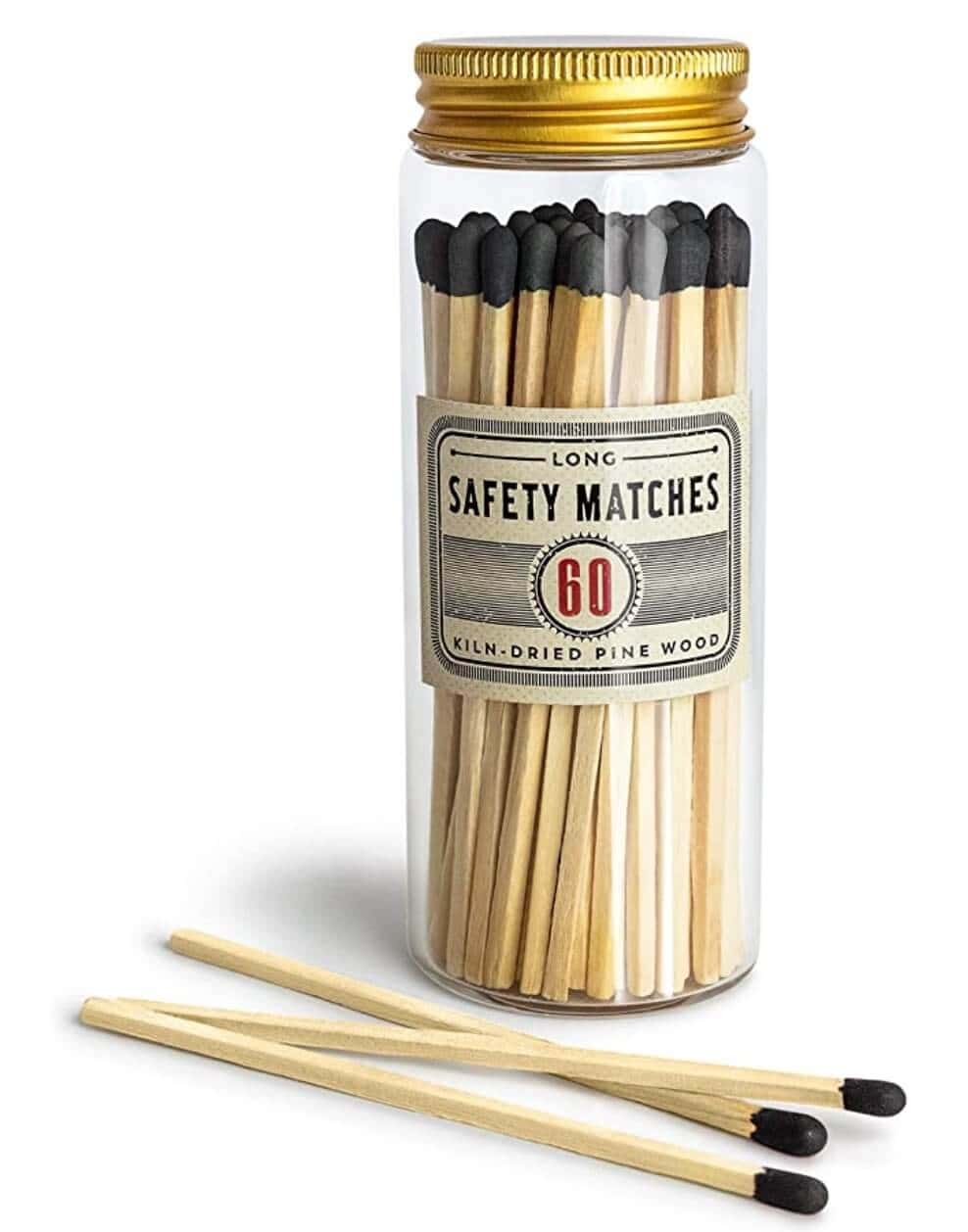 There are many different types of luxury candles, and each fresh candle (and candle scent) brings something different to the table. There are warm scents like amber candles, citrusy scents like "lemon peel," floral scents like you'd find with a lavender candle.
You can also opt for a basic sweet scent, or switch things up with a spicy blend. There's literally an option for every desired fragrance!
I hope that you've enjoyed my guide to your next luxury scented candle purchase. Remember to subscribe to my newsletter and be sure to let me know which one you ended up going for! Now, run a bath with some essential oils, grab a glass of wine and enjoy your weekend!