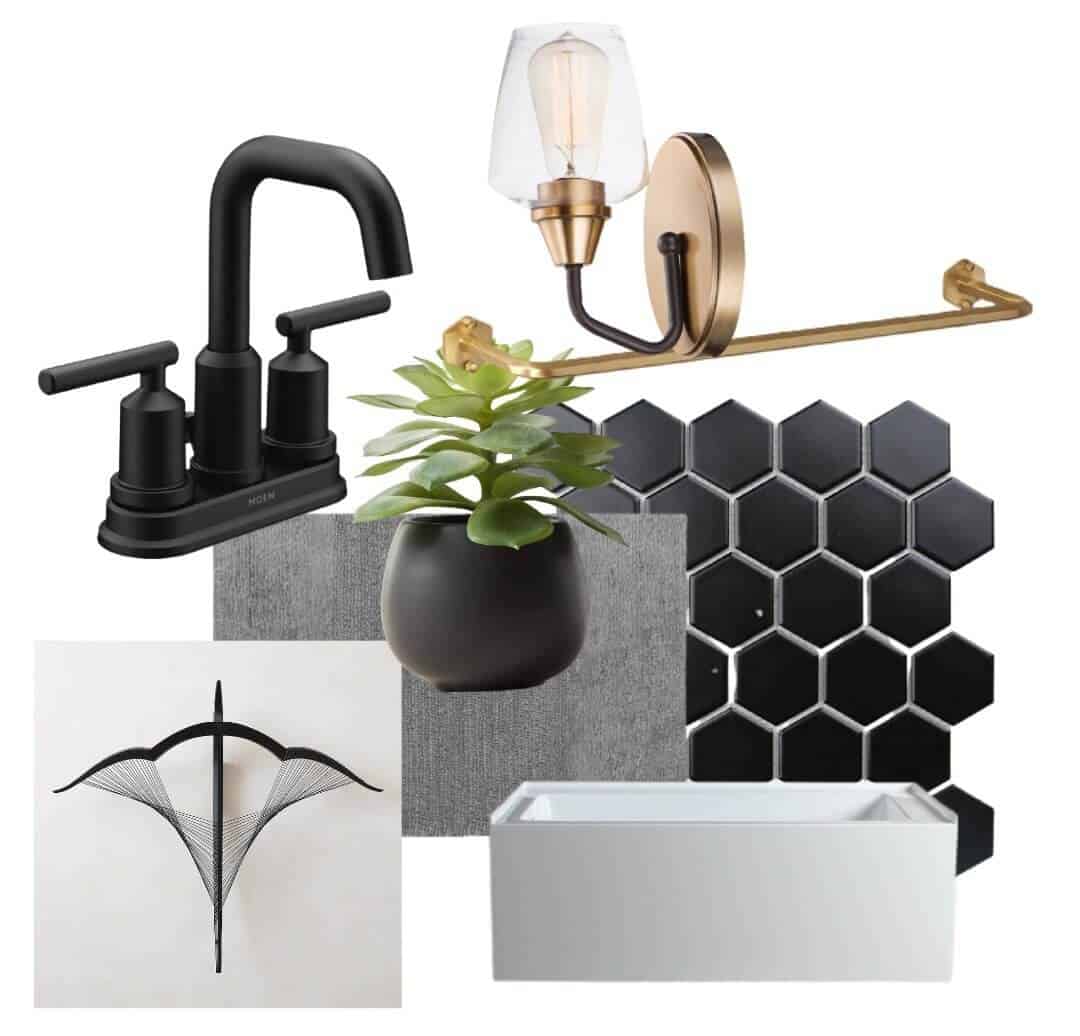 Are you guys ready for another mood board? I know I am! I just love creating mood boards because they really keep my design and creative energy flowing. Plus, I enjoy creating beautiful spaces for others and helping them achieve their interior design goals – one detail at a time.
I focused on designing a bathroom look for less – similar aesthetics but with slightly different vibes: one direction has a darker, sleek ambiance while the other with lighter and more contemporary. I can tell ya this, though — I am completely in love with both designs! Someone please take this bathroom Inspo and make it a reality in your home.
Let's take a look at all the items I rounded up first an option for each design:
Manhattan Tub
Your tub is obviously one of the most prominent elements in your bathroom, and this matte black version establishes a bold striking moment from the get-go. Literally, anything would look good next to this handsome stud. I started the design with this as my inspiration.
Aqua Eden Tub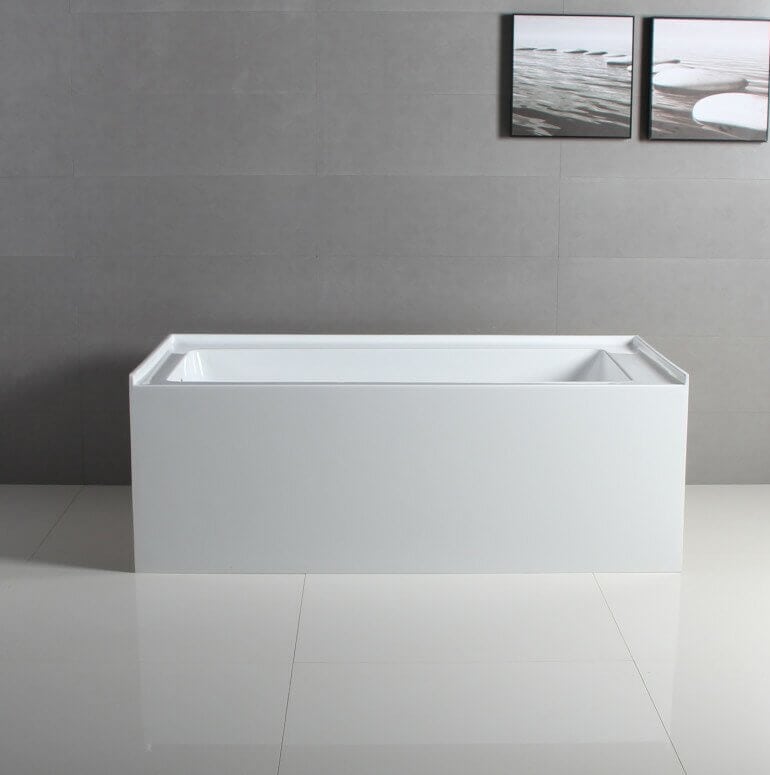 Conversely, this Aqua Eden tub comes in a classic crisp white tone for a more traditional look but- the sharper angels and more angular lines help take the aesthetic up a notch so that the tub extra special.
Black Blocks Painting
You should always have at least one piece of artwork hanging in your bathroom, and this Black Blocks painting is an excellent choice for a bold statement. Remember focal points make a space dance. This is a great way to create one easily.
Norse Bow
This wood and leather wall sculpture will keep all your guests talking. Talk about a moment! I love the simple lines, and hypnotic leather strapping. Any wall would welcome this piece and elevate the entire experience in an instant. I am so obsessed.
Ophelia Mirror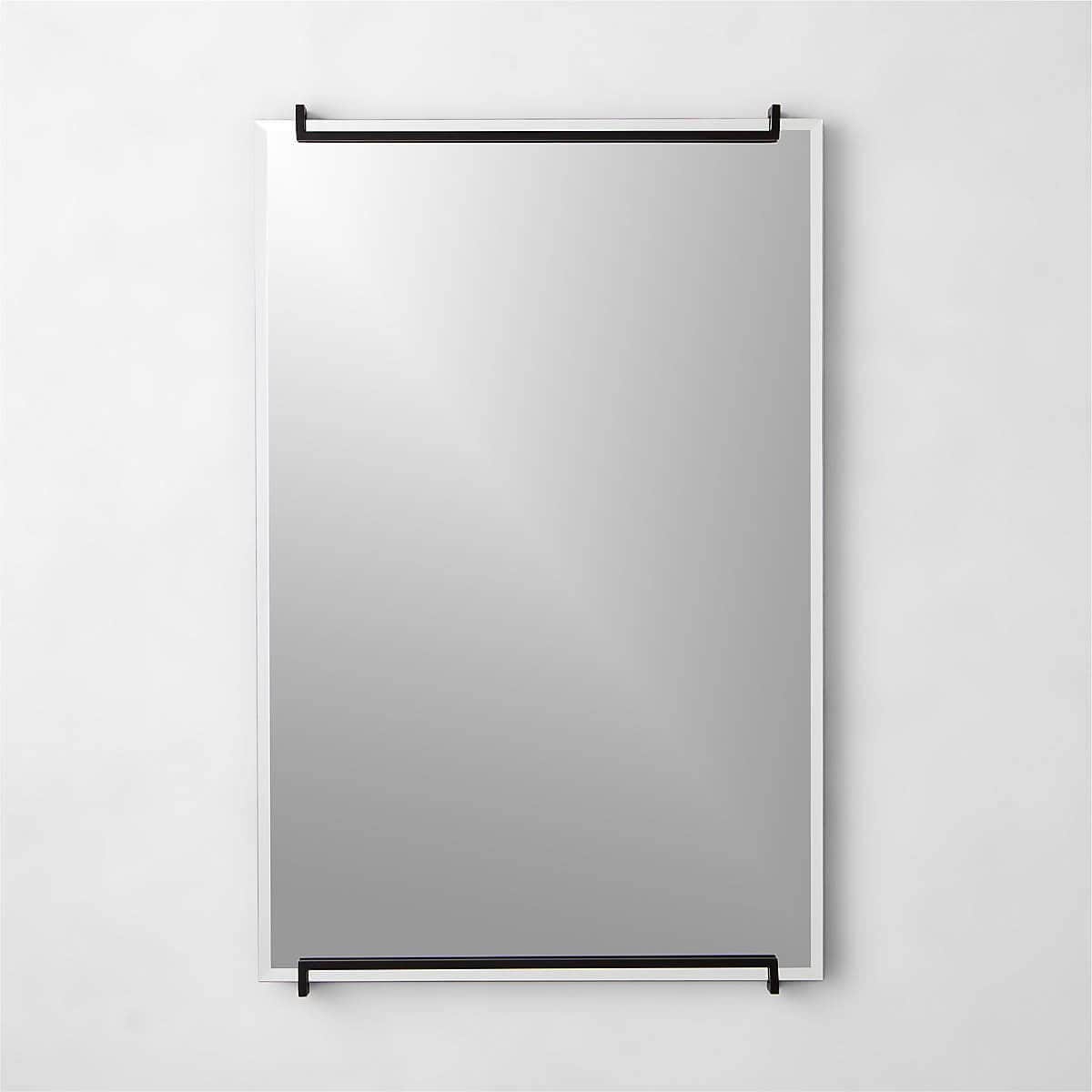 Ya gotta have a good mirror in your bathroom, period. This is an amazing monochromatic option for a great price. I love the minimalist approach and modern black accent ledge. This mirror would work well in either design.
Lithonia Mirror
Sometimes, less is more. This is simple, traditional, and impossible to get wrong in any bathroom. If you have quite a few luxurious elements in your bathroom already, sometimes a more muted mirror like this is all you need. Plus it's great on the pocketbook.
Becker Wall Sconce
Adding a wall sconce to your bathroom has now become the norm! You just have to have accent lighting. Keep your bathroom aesthetic fresh and up-to-date with this modern curve sconce that has just the right amount of edge.
Sommerville Sconce
Love a sonic, but want something a little more traditional with an edge? This wall sconce airs more sophisticated and approachable while having just the right amount of personality to sing in space. I love the mix of brass. and black of course. Really, this will work in many spaces, but especially in a bathroom.
Travis Block Shower Curtain
What can I say? I'm a sucker for gray shower curtains, and they are such an easy and fun way to add tons of YOU into a space. This is a perfect monochrome option that offends no one! Go for it if you want a quietly confident look.
Hotel Cotton Shower Curtain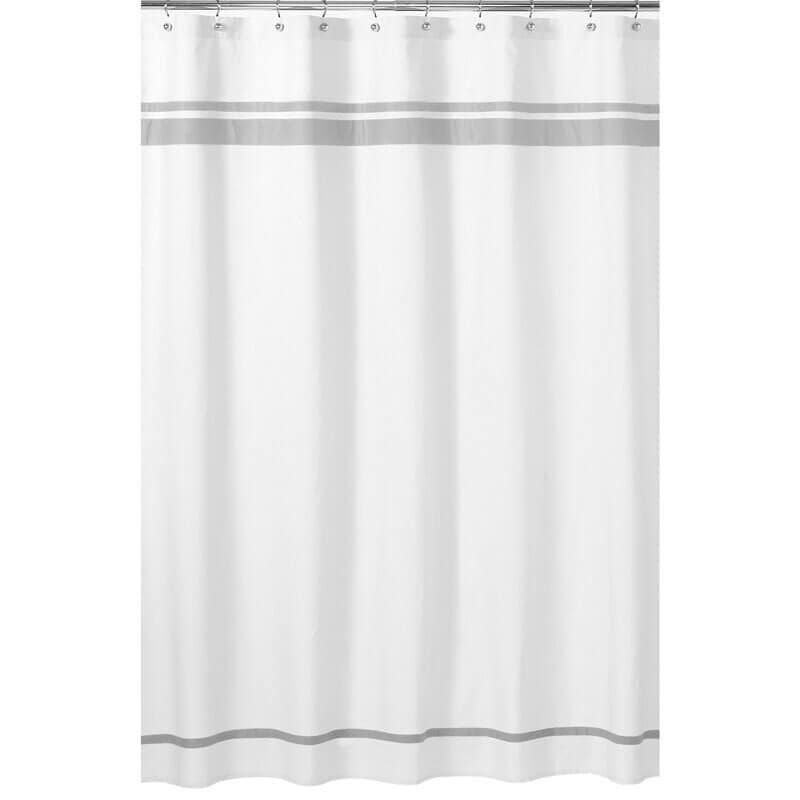 However, there's nothing wrong with something more timeless traditional look. After all, classic will always be on-trend, right? Go with this 1920's inspired look, you can't go wrong with this traditional shower curtain for a fresh look.
Brushed Brass Towel Bar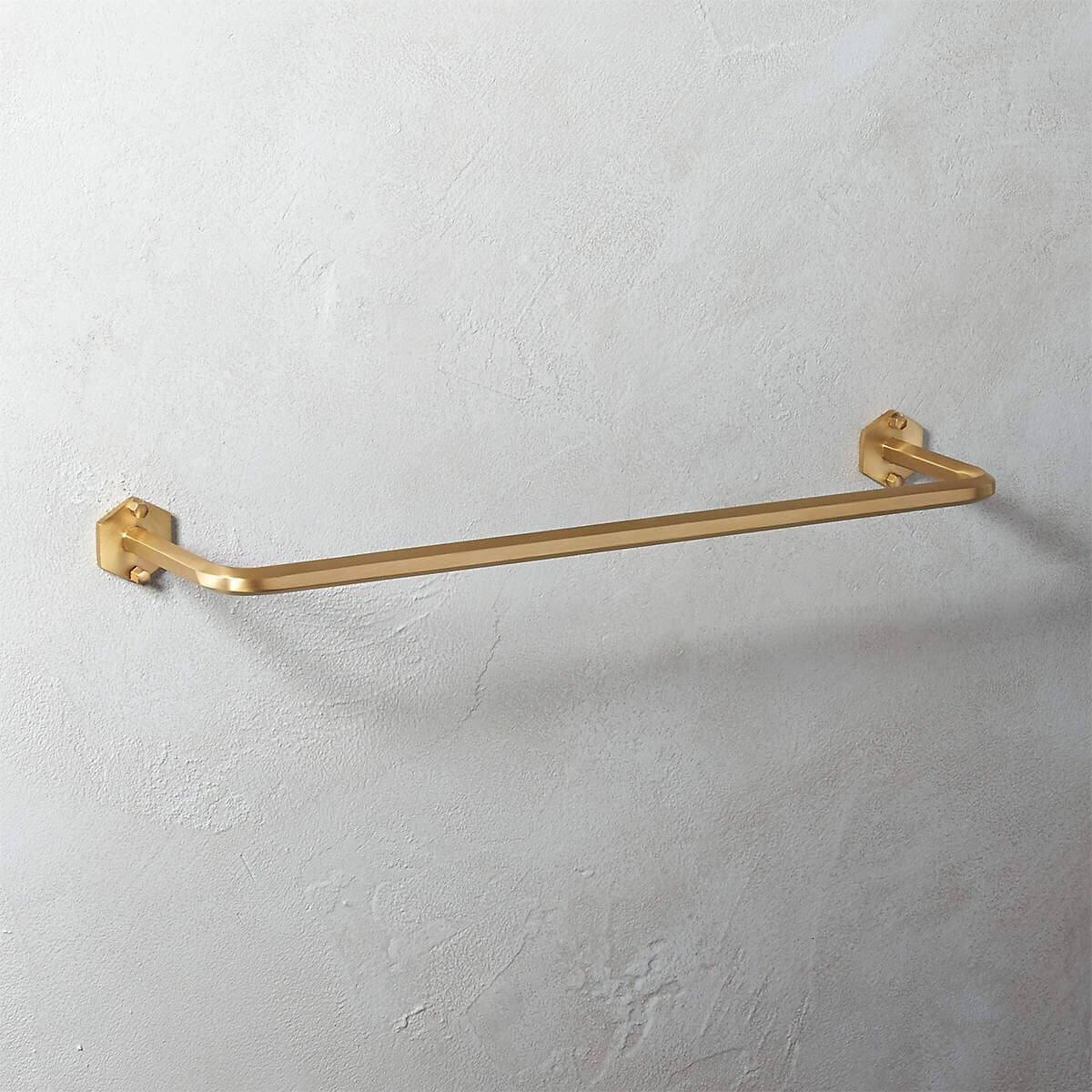 I've said this before, but I always think of towel bars as bathroom jewelry. Investing just a bit here goes such a long way. Don't ignore the seemingly little details, a brass towel bar can instantly add a luxurious touch to your space. Trust me.
Matte Black Towel Bar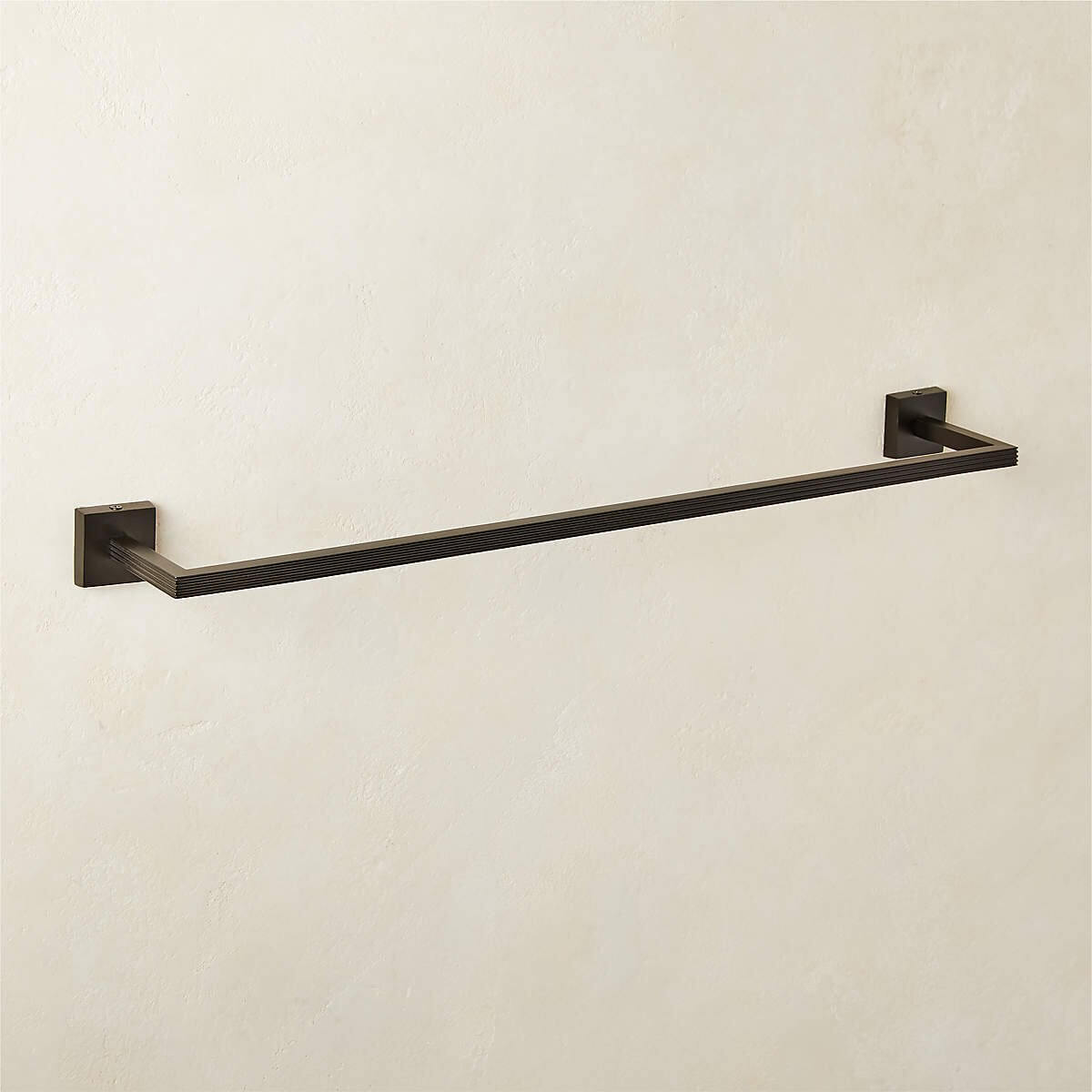 Matte black is also a great choice because can almost always look sophisticated, and be incorporated into designs with ease. I'm always torn between classic and contemporary, so I make it a point to always incorporate both. Why not have your cake and eat it too.
Faux Maguey Pick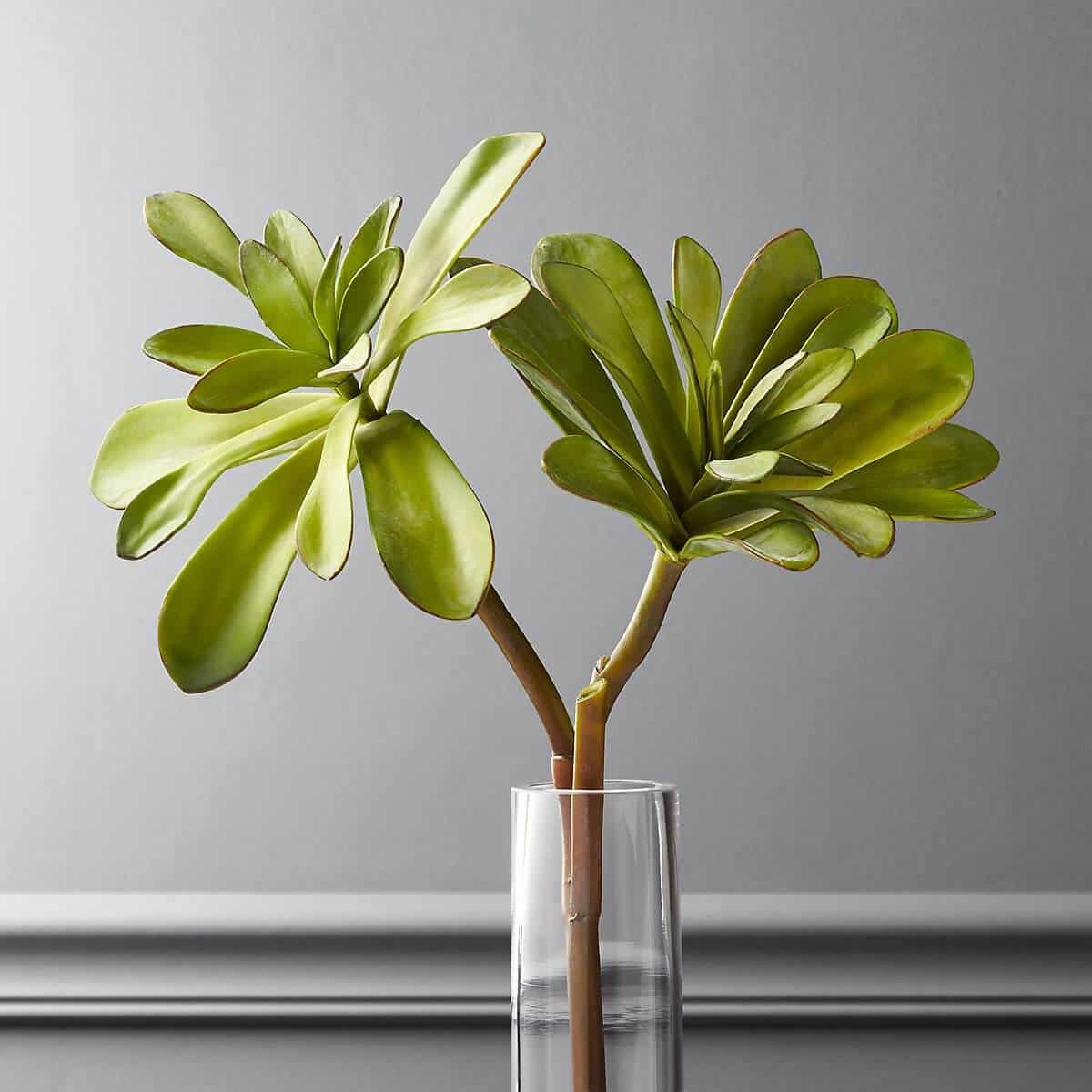 Always have at least one plant in your bathroom! It will really make a difference and will make your space look vibrant and lush. This Maguey Pick reminds me of a relaxing spa, which is exactly the vibe that you want people to feel when they enter your bathroom.
Faux Potted Echeveria Succulent
This succulent also has a spa-like quality to it but with a slightly edgier feel. Place this somewhere by the sink and voila, instant aesthetic! The modern pot is pure perfection.
Matte Black Faucet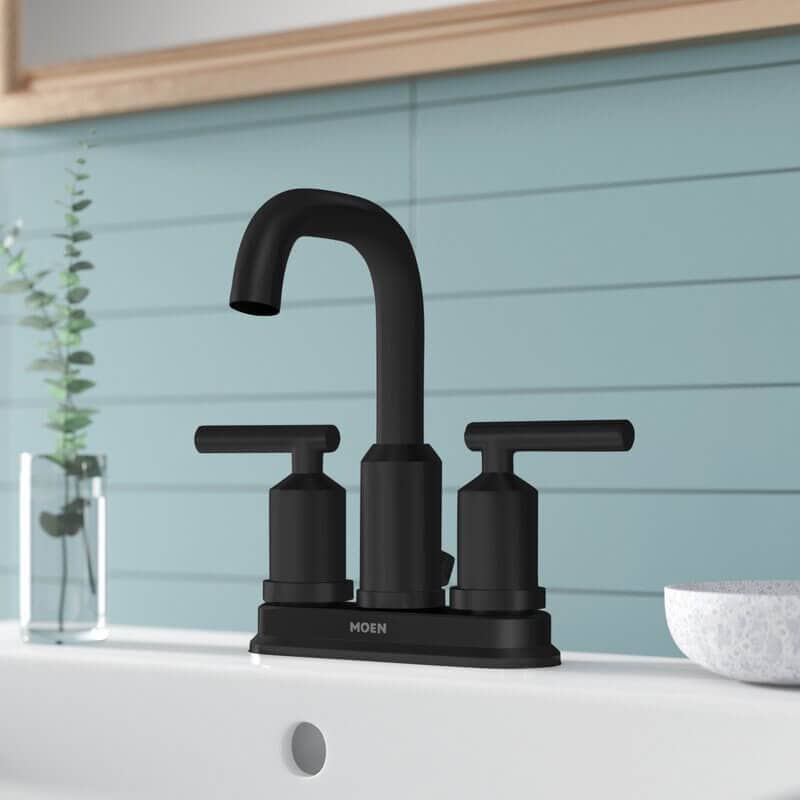 If you opted for the matte black bathtub a while ago then this matte black faucet is the perfect partner for it, solidifying the ultra-cool ambiance of your modern bathroom.
Silver Faucet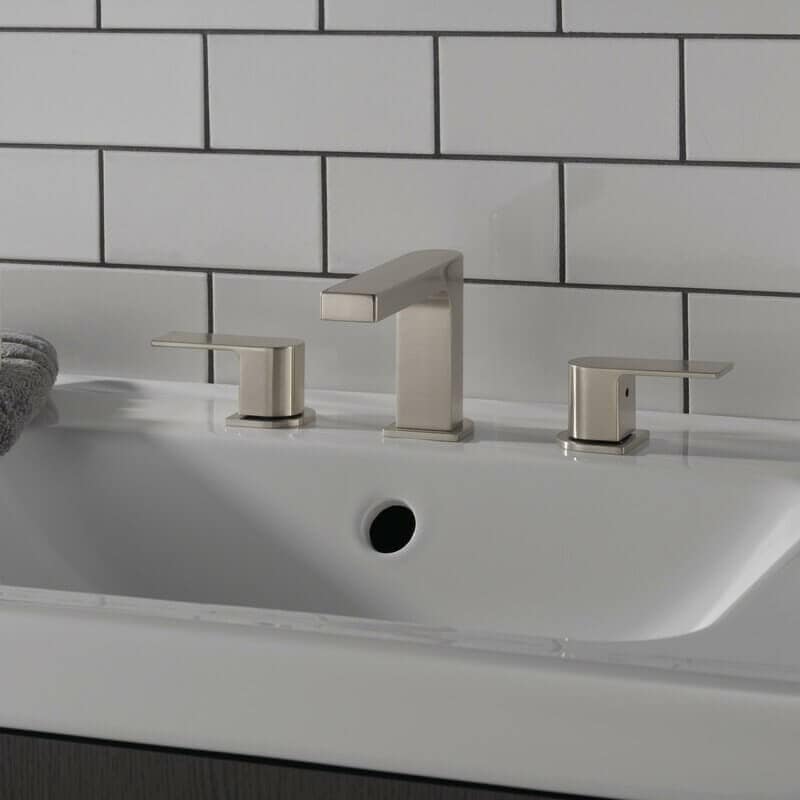 If your bathroom already has black floor tiles, then you wouldn't want to overpower the with too much black. Black elements here and there are great, but going overboard can be a problem. Opt for chrome and a more traditional faucet if you want to keep things neutral.
Capri Rug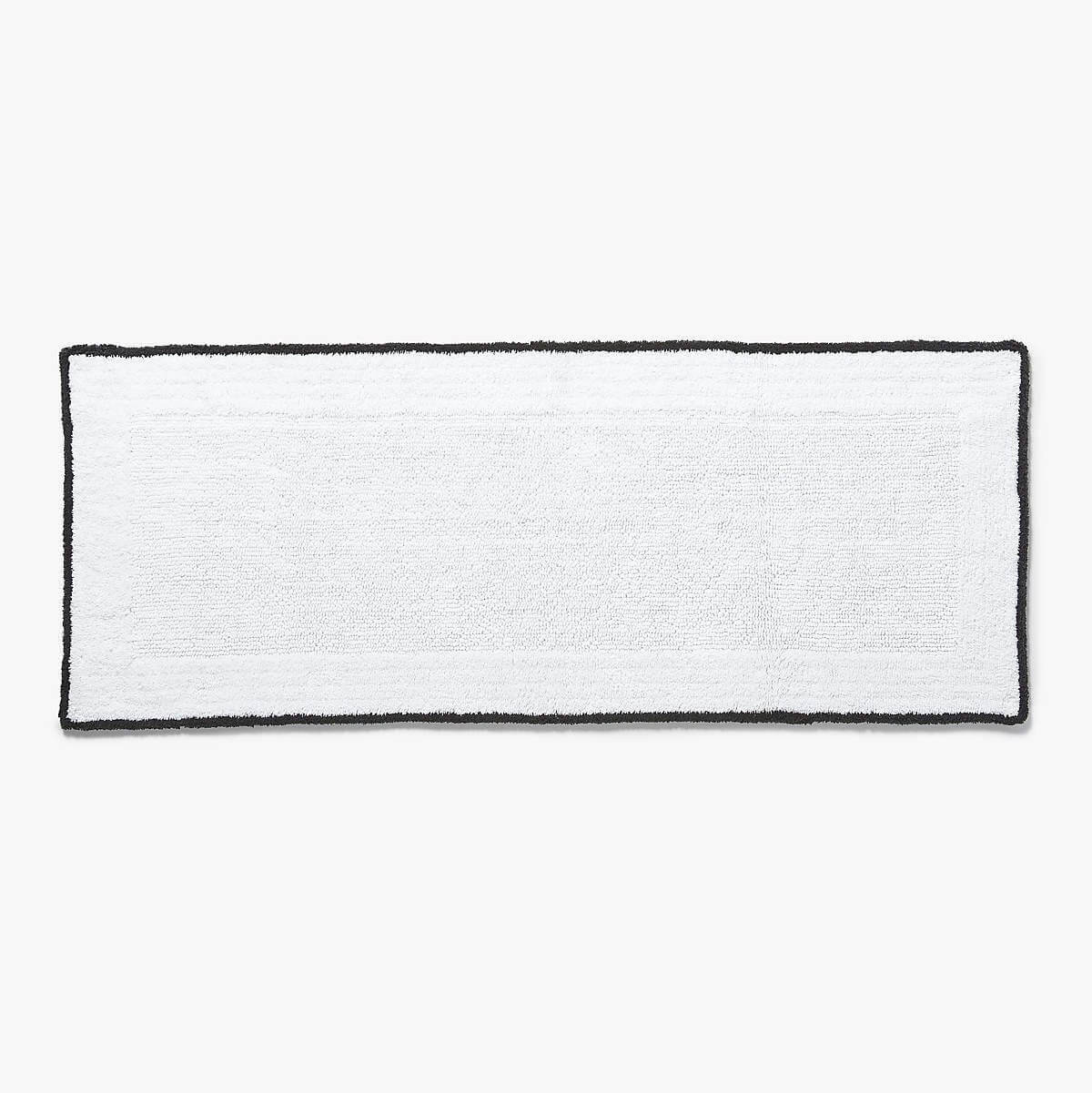 Want a fresh look good anywhere bath matte? Look no further. This is the perfect rug to offset a black or white bathroom and introduce a clean bright vibe to your space.
Brooklyn Rug
What did I say earlier about loving grey tones? This rug looks quite simple but I'm telling ya, you can never go wrong with a comfy grey rug like this one!
Elle Floor Tiles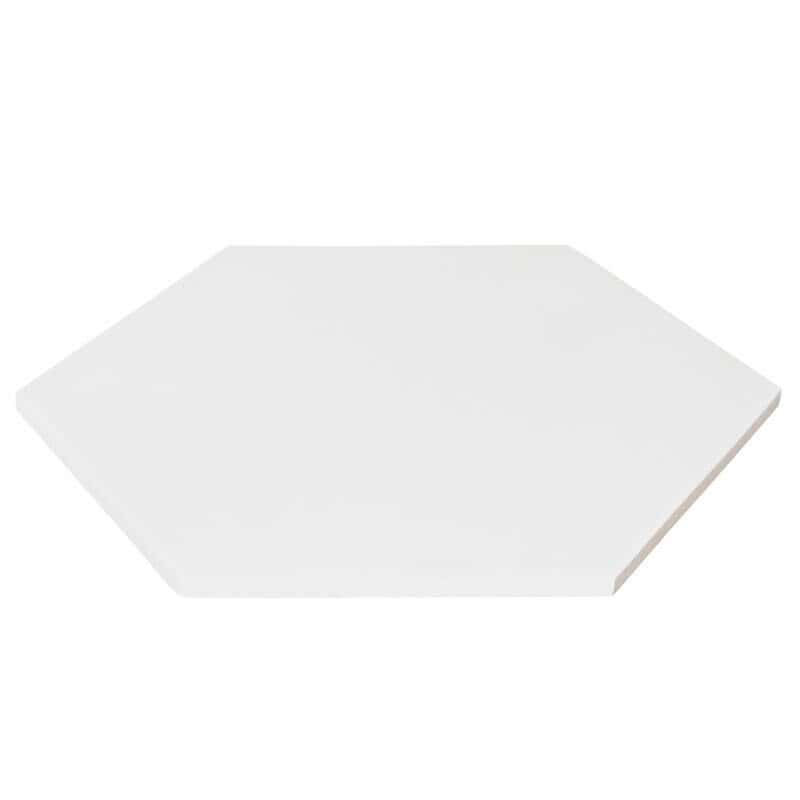 White floor tiles are classic, traditional, and familiar. Enough said.
Black Mosaic Tiles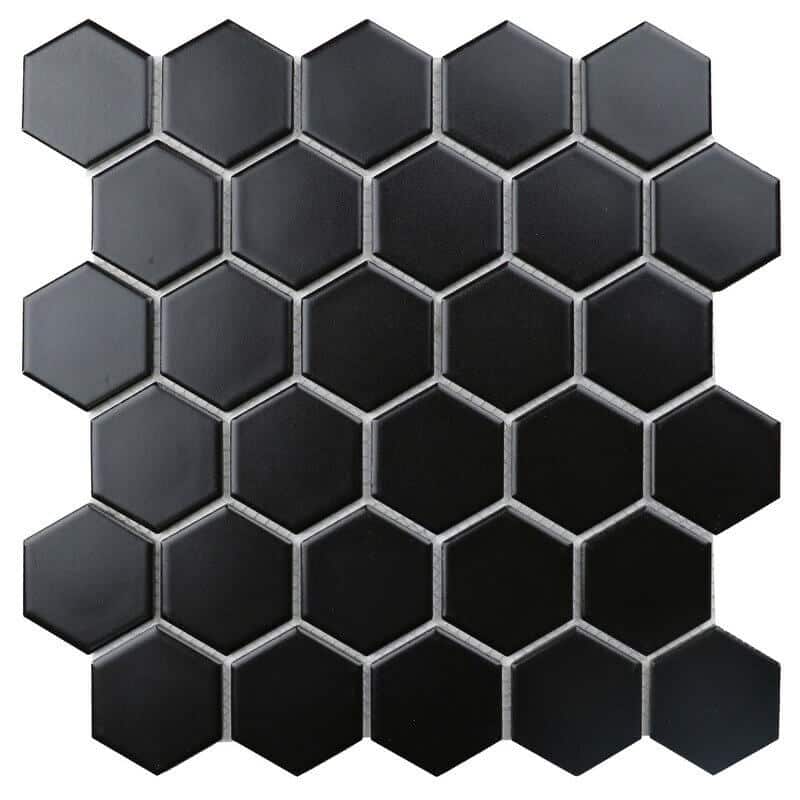 Black floor tiles (which I love!), on the other hand, are cooler and suaver. Which vibe are you going for?
Okay, now here comes the fun part! I've created two mood boards for y'all to show you two different bathroom ideas depending on which items you chose from the options above. Which one do you prefer? I'd love to know!
Are you more of a contemporary or a traditional person when it comes to home design? No matter what your personal aesthetic is, creating mood boards is always a fun way to choose new pieces before actually purchasing them. That way, you'll get a visual representation of what the end result is going to look like.
That being said, what type of board should I do next? Is there a specific room you'd want me to do? Sound off in the comments below! Xoxo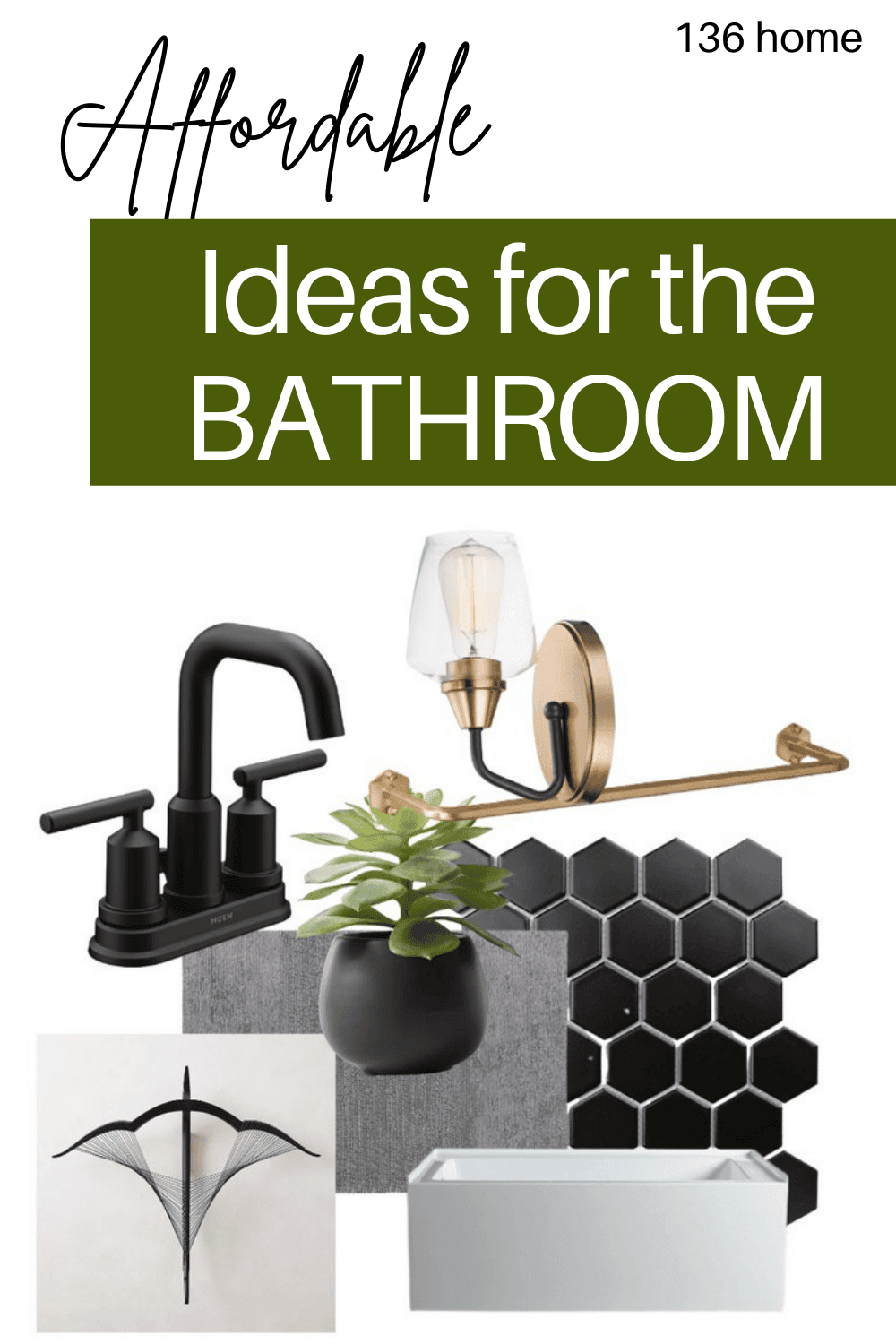 Don't Forget It. Pin It!