Our living rooms are arguably one the most important spaces in our homes. They tend to be a space that gets most of the attention when we're designing and styling too. Not that that's surprising, though. I mean, we spend so much time in our living rooms. Whether it's entertaining guests, lounging lazily on a weekend, or reading a great book, this space tends to be most peoples go-to spot.
So, when it comes to indoor styling ya gotta know when to splurge and when to tighten the purse strings to get your space on point. After all things can add up quickly. I know, I say it a lot – but it's worth repeating again. You do not have to spend a ton of money on every single item. With that being said I do think that there are certain furnishing essentials that are well worth the splurge. To help make things a little easier for y'all, I've compiled a list of some items that I think are worth investing in. Others, not so much. Wanna learn more? Let's dive in.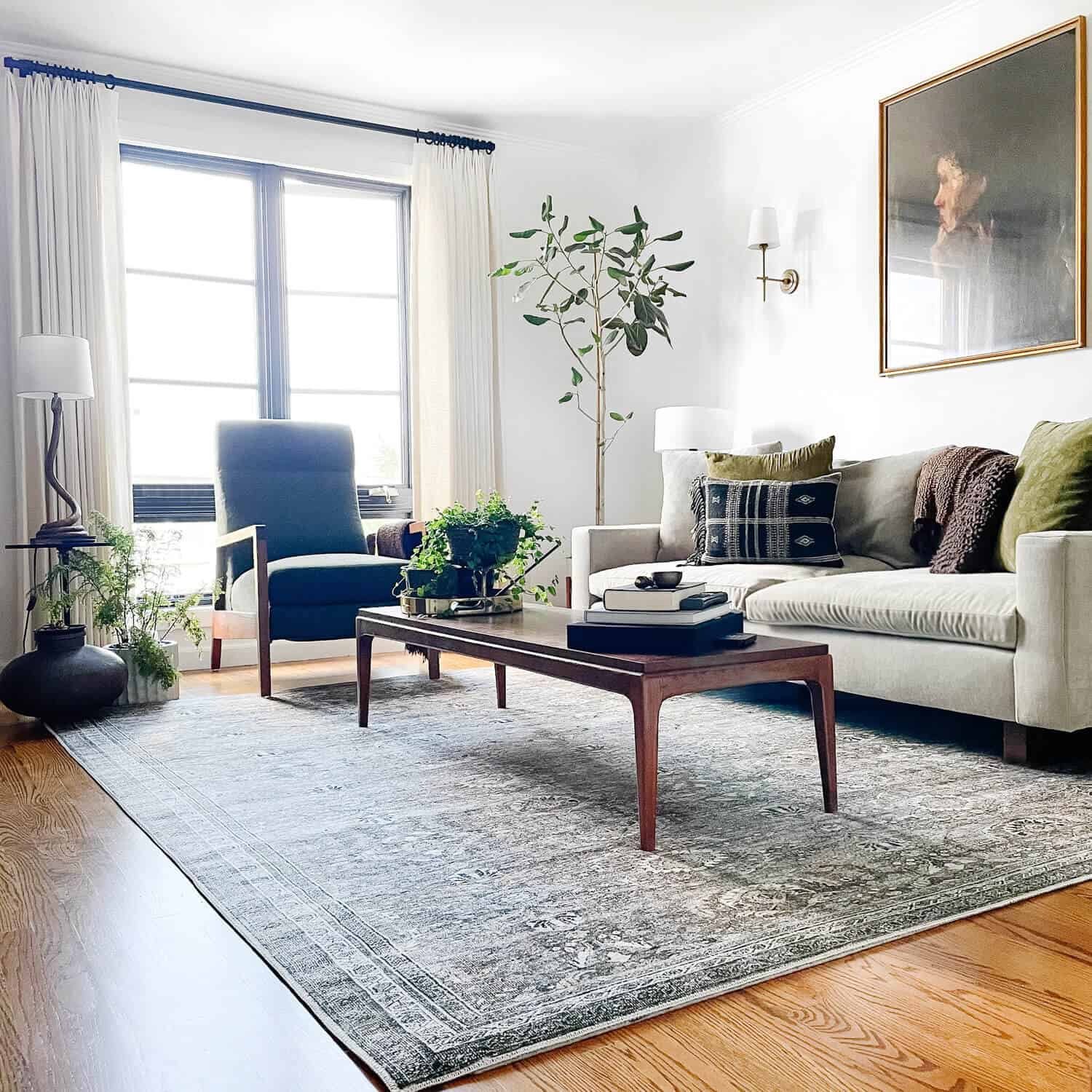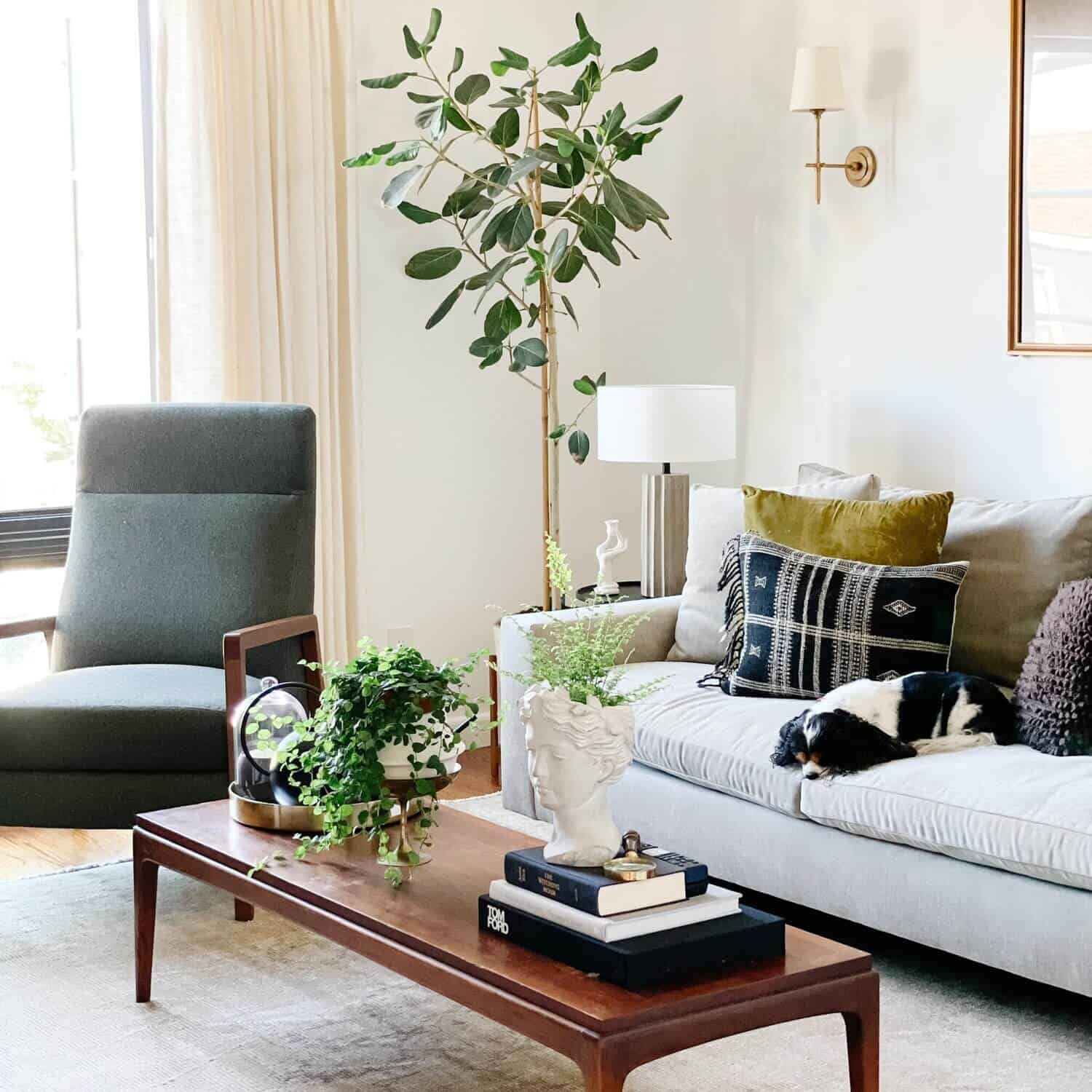 This one's a no-brainer for me. A coffee table tends to be a focal point of most living rooms and it's also a furnishing that gets used a lot. You don't want it wearing down and looking beat up too quickly. Spending a couple more bucks for a table that not only looks great but will also withstand the test of time is well worth it. Plus, you can just lux up a living based on the materiality of a coffee table. Go for it! You almost always need a coffee table, so it's safe to say that it's probably going to be a permanent fixture in your home. Plus, they are super easy to re-sell on Facebook Marketplace when you want to upgrade or change it up. Here's a coffee table I love.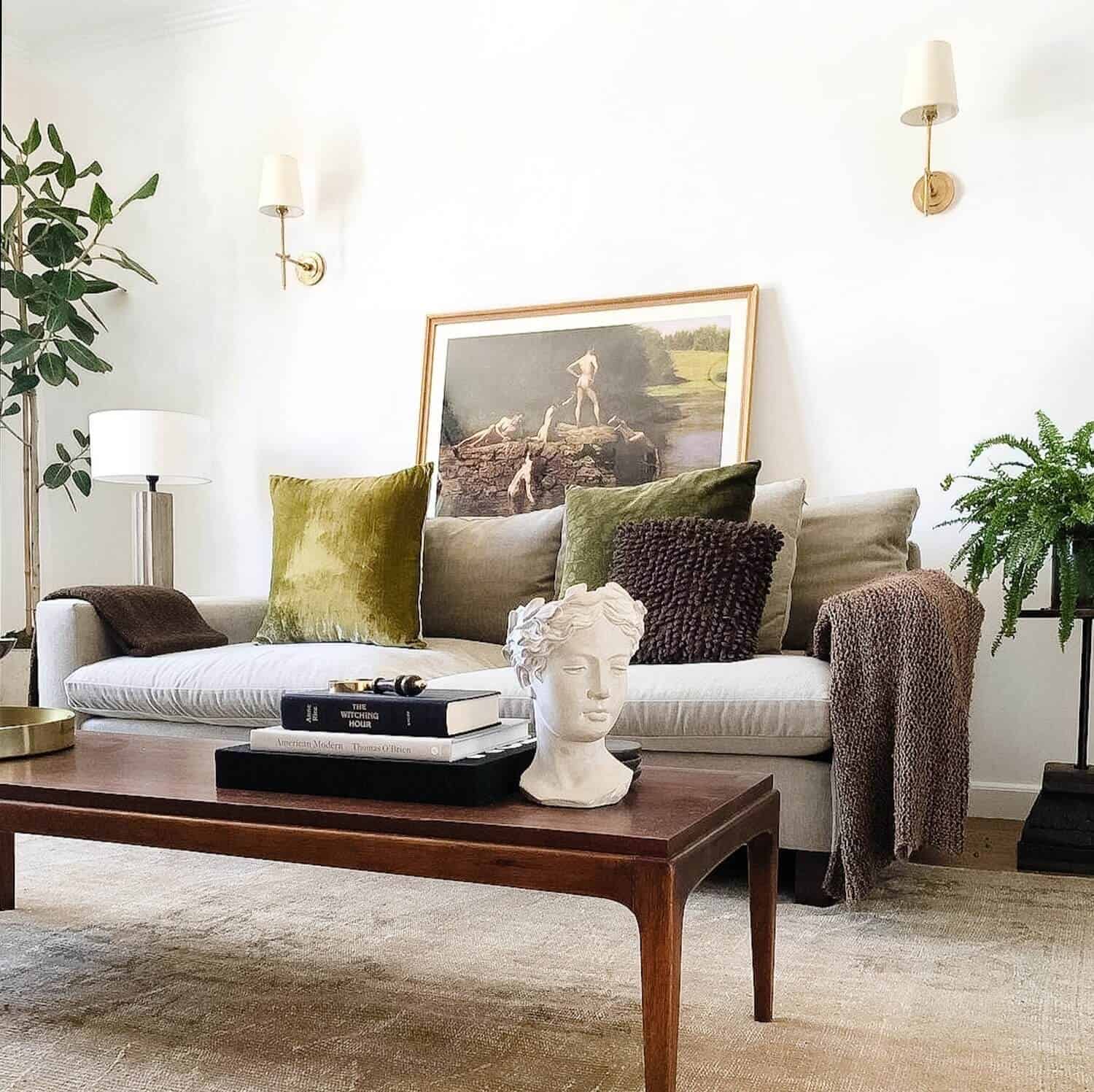 Sofas and sectionals are core elements of any living room. After all, we sit on our sofas throughout the day and night, like every single day – well at least I do. So it goes without saying that a sofa needs to withstand normal to heavy use on a regular basis. Also, they make or break a space in terms of the design. So, in my opinion, it's a good idea to splurge on one that is gorgeous, and a material you love. It will last you for a lifetime. Also, like the coffee table, your couch or sofa takes up a ton of visual space as focal points in your space. Invest here. You will thank me later.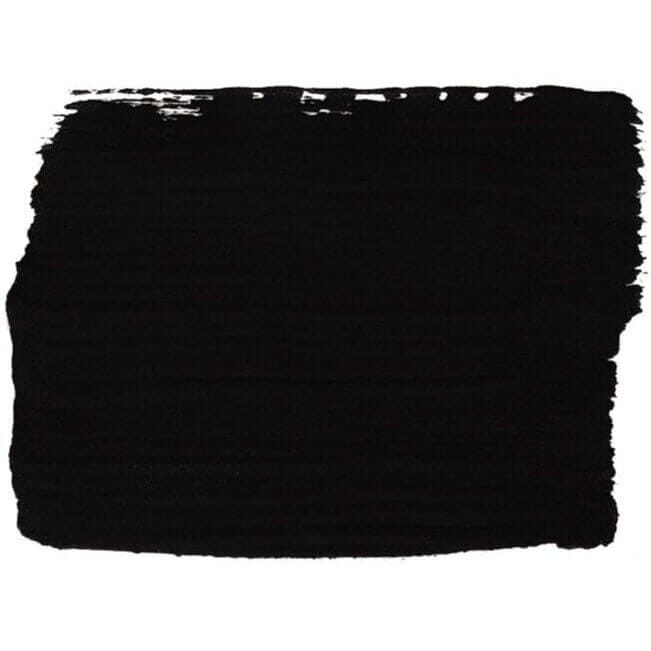 Painting your walls is seriously the best way to get a quick and easy upgrade with high impact and minimal effort. It just makes such a difference. If you have done a DIY paint job before, then you know what I mean. If you haven't yet – will ya? With that being said paint is literally on every surface. I highly suggest spending the extra money – the reality is it's still the cheapest upgrade you can do to get pain that is high quality, has a smooth finish and doesn't need tons of coats. Investing in high-quality paint is worth every penny! My go-to brands are Sherwin Williams and Benjamin Moore. My entire home is painted in just two colors by these brands.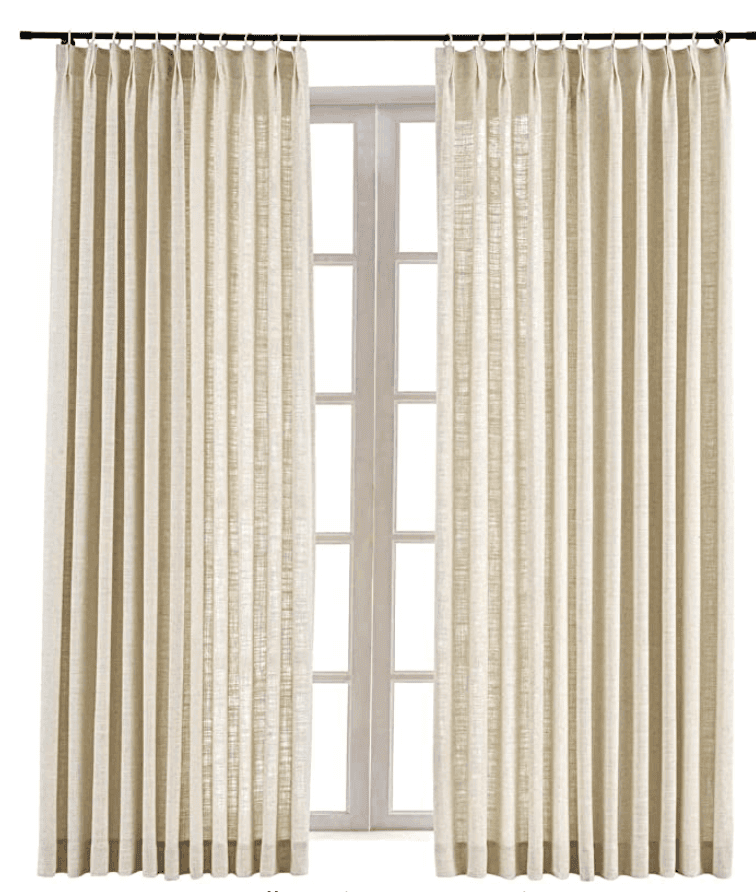 You guys, a lot of people seem to skimp with their windows. Please don't. A good curtain rod and drapes hung properly will instantly make any space look so much better. Don't skimp out here. But the good news, you can get a high-end look on the cheap – trust me.
Here are my go-to affordable options both a curtain, rod, and drapes. Be sure that they are hung as high up as you can on the wall. Extend the rod at least 6" over the window and let the drape fabric just kiss the floor. Please, don't talk back. Facts are facts – this will get you the most dramatic and aesthetically pleasing look. You can thank me later.
Pro Tip: Want that hotel vibe? Go wall to wall with your drapes. The look is always a knockout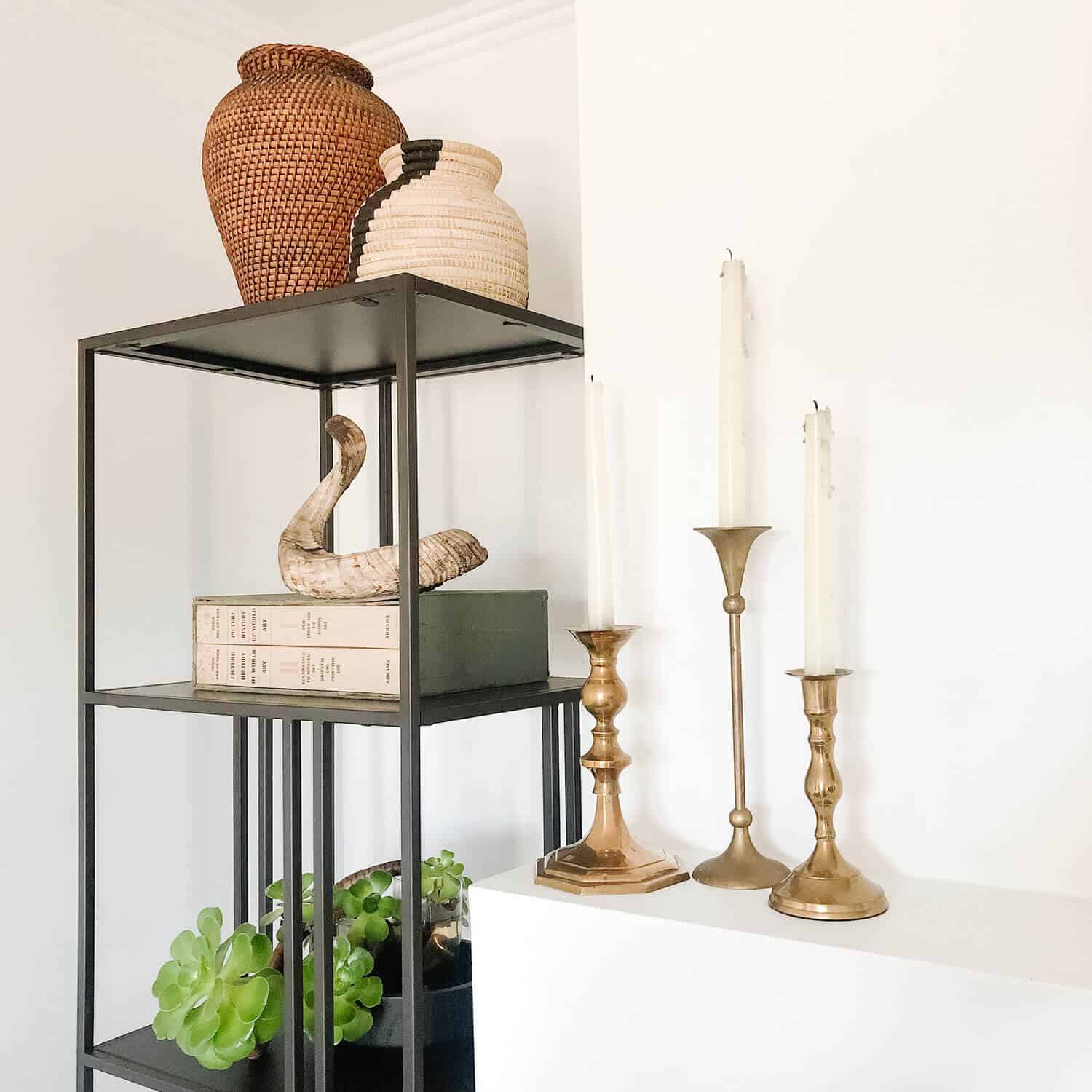 As you know, I love a great styling piece in any room at any time. In fact, styling is my favorite part of the design process. Styling is a critical step required to add personality to space. Even better is if the styling can uniquely reflect your character and tell a story. However, the thing with styling items is that I am always updating them and swapping things in and out when the mood strikes. I love that. But that's one reason that I think it's best to save these types of décor. But really, it's because my absolute favorite styling items are thrifted and salvaged from flea markets. The best stuff looks lived in guys! Thrift and shop local flea markets – this way you get great stuff and won't feel bad about moving these pieces around when you find new and more exciting pieces down the line. Can't get to a thrift. Here are approved styling items you can get shipped right now.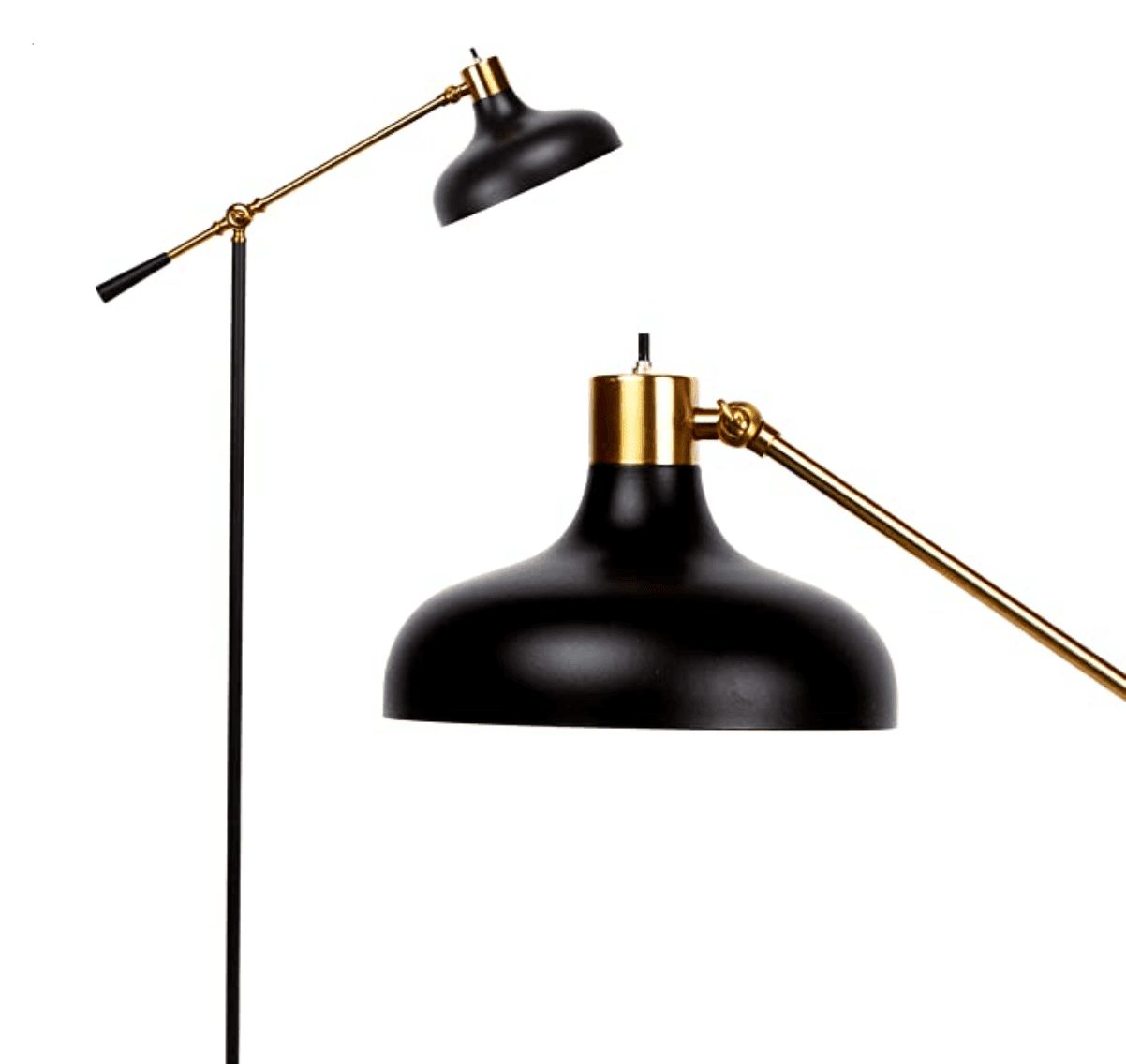 Lighting is key, and truth be told in order to nail that soft cozy look requires lots of it. In fact, it requires lighting placed at three different levels plus overhead. Needless to say that it can add up quickly. But never fear, because lighting is absolutely an area you can save on. There are a million gorgeous options that don't break the bank. Check out some options here. But, more specifically I think floor lamps tend to get extra pricey. Don't fall for it. Save on floor lamps and task lighting.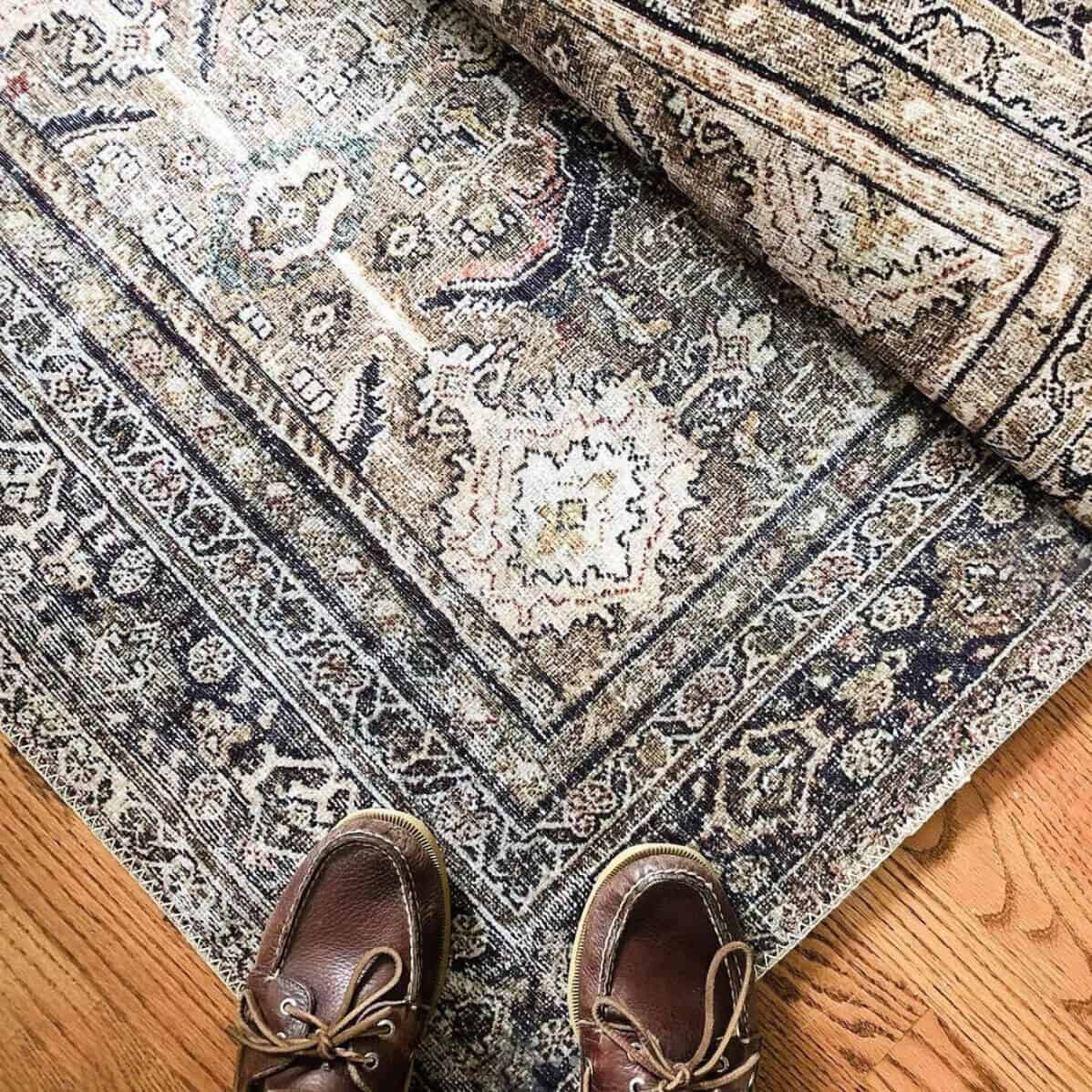 I know what you're thinking. Rugs are a crucial component of any room and of course, they make or break a space so it's only natural that you should splurge for them, right? Wrong! While it's true that rugs are definitely important and also considered a focal point, it's not necessary to spend a crazy amount of money on one. Faux vintage rugs have come a long way. I have six in my home alone – and all of them were a deal. Check out my favorites here.
To be honest it's nice to replace your rug with something new every few years or even every year if you can. It's a subtle way to change your living room's overall vibe- and trust me, it works! There are so many expensive rugs out there that look fantastic, and that's wonderful. But you can get the look for a lot less. Ya just have to know where to look – My amazon shop and Etsy are always great places to start. Don't break the bank my friends.
In the end, I want each and every one of you to have a home you love – one detail at a time. But, I also want it to be a home you love on a budget you can afford. In the end, it's always a good idea to be smart about how you spend your money – knowing where to invest and when to save will only benefit you in the long run. Also, saving money in some areas means you can invest in the spots that you should splurge on. I promise it doesn't have to be one or the other to get the look you love. So, let's pick and choose, shall we? Love y'all and I hope this helped. LMK if you agree with these notes in the comments below. Xoxo