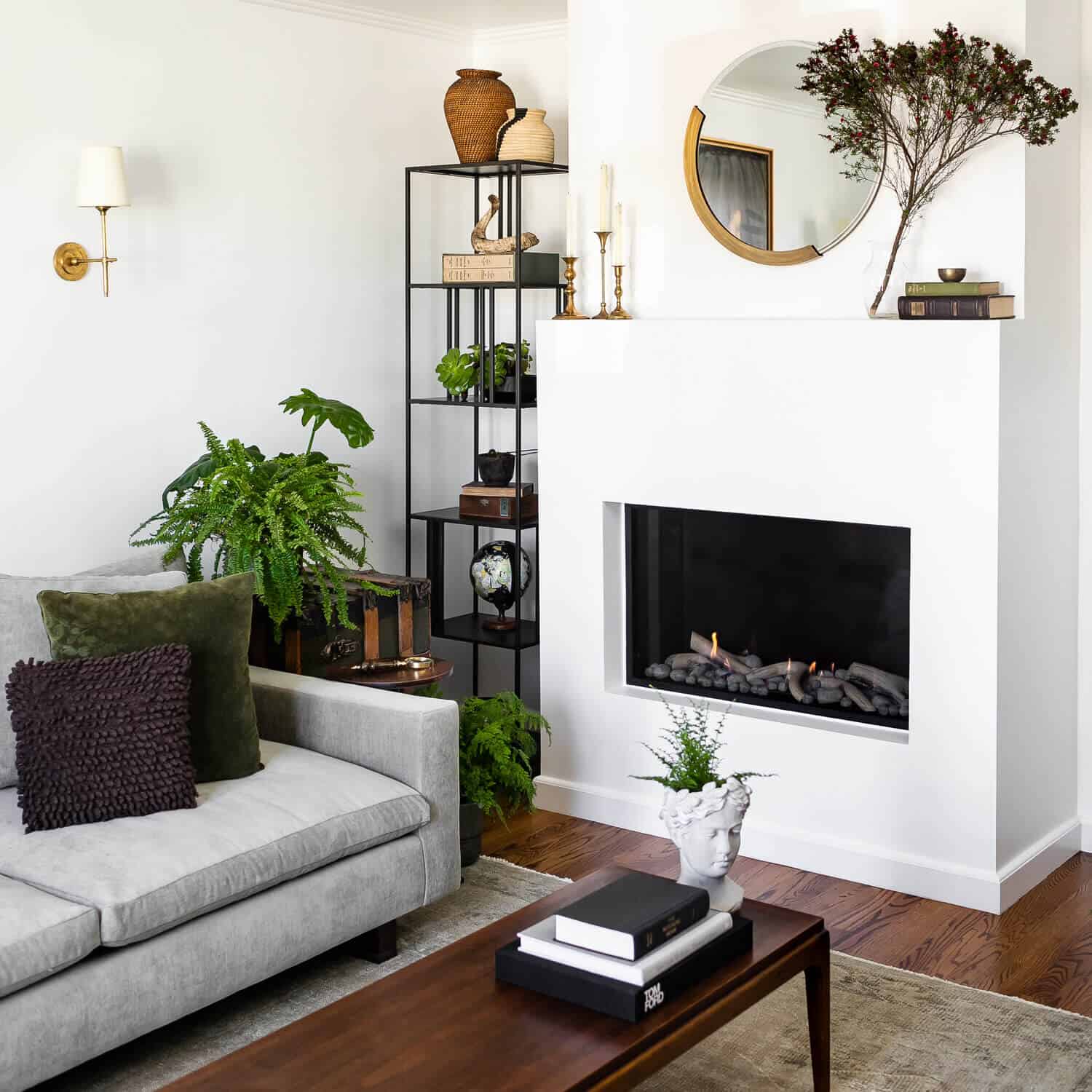 Working (mostly) from home has become the new normal for many of us. If you are anything like me, you are always striving to keep your interior spaces inspired and fresh – especially as we are spending so much more time at home.
In that journey, I have taken the opportunity while at home to take more walks throughout the day to forage for the perfect branch or stem to bring the outside in and liven up my space.
I just love the sculpture look of stems and branches in a vase. Also, the way branches twist and wind their way towards the sky are pure beauty set against my modern + thrifted finds. I literally don't have a room that hasn't looked better after adding a vase full of branches to it. Branches also have the added benefit that they don't break the bank. Look, we know not everyone can afford to purchase fresh flowers on a weekly basis. Stems are often in abundance in most neighborhoods – even urban ones like mine. As such, they can be relatively easily sourced – just be sure to not upset a neighbors tree without permission.
In the end, a simple branch can take any room from drab to dab placed on a kitchen table, fireplace mantle, or shelf. Here are a few tips on how I style branches in my home.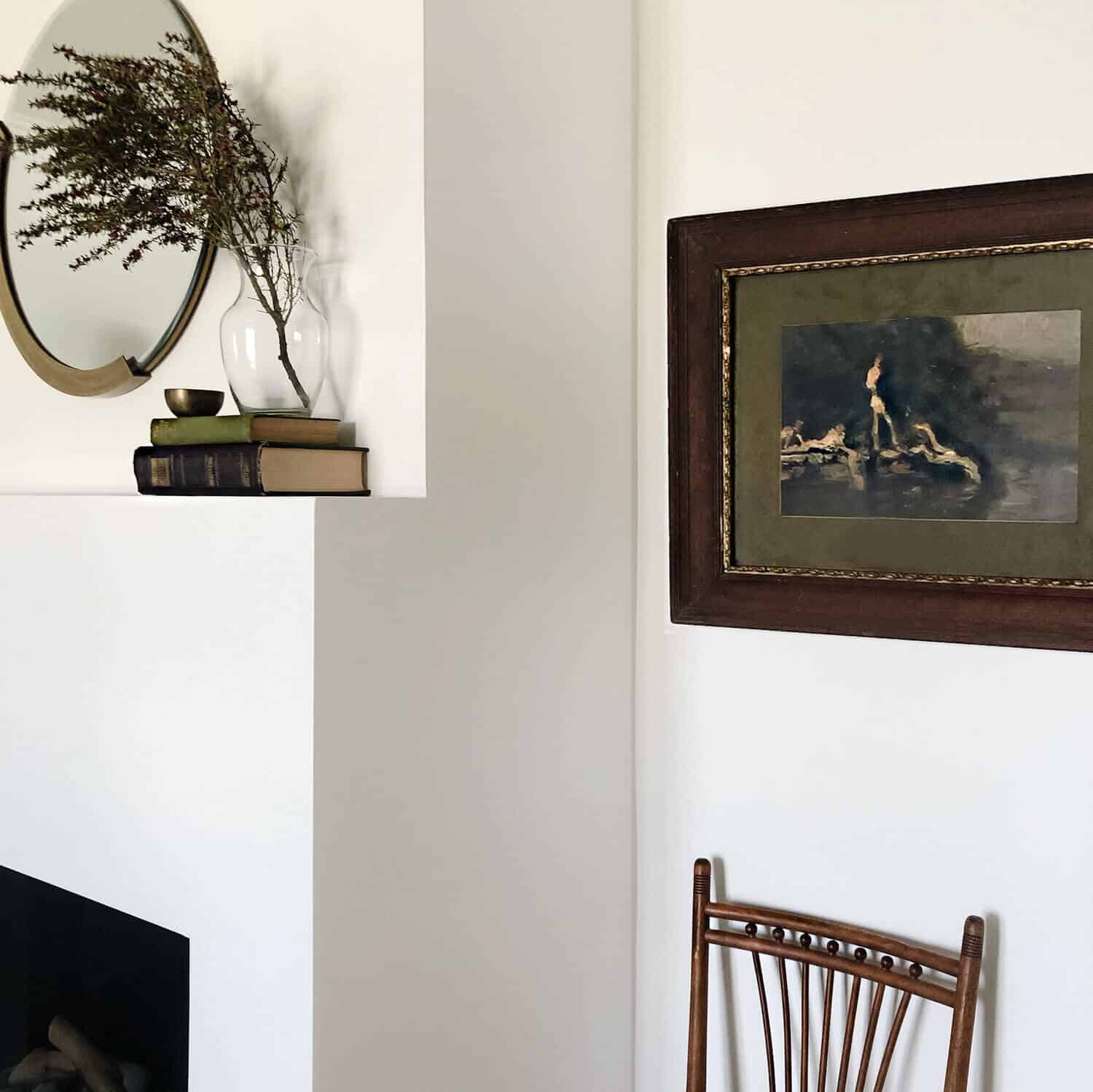 Choose the Perfect Branch
First and foremost – Look for a branch that inspires you. I love something a bit spindly. The more it's a branch than foliage the better. I also lean toward stems with meaty leaves. Believe it or not, less, in this case, is often more. But honestly, almost any branch will look great. It's bonus points if the branch twists and moves about in a dynamic way.
Remember, this is a living thing. Try to only take what is needed and leave the tree in a state so that it is not harmed and will regrow in a healthy manner.
Cut it Down
I carry these extra-sharp (but safe) clippers with me on walks. It's important to cut with the proper sheers – these aren't flowers and bark often needs a stronger clipper. Cut as close to the base of the branch as you can at 45 degrees.
Clean
Give your branch a shake outside and consider a quick spray down with the hose depending on the type of branch you foraged. If it's leafy then using a garden hose is ideal. If it's more delicate a simple shake or two will really help. Be sure to let the branch dry before bringing it inside.
Prune + Prep
It's not required but I love to prune with my sheers some areas so that any awkward or stray stems/leaves are removed. Sometimes the removal of a stem or two will really help the entire display read more dynamically. Use your discretion as there is no right or wrong way here. Also,
PRO TOP: Smash the bottom of the branch with a hammer so that it splits. Doing this allows more water to be absorbed by the branch and it will last longer.
This is important. Be sure to select a Vase that is sturdy enough to support the weight of your branch. You don't want it toppling over once you have it displayed. You can always load rocks into the bottom to provide some extra support. Arrange as you see fit. Have fun with it!
Consider Faux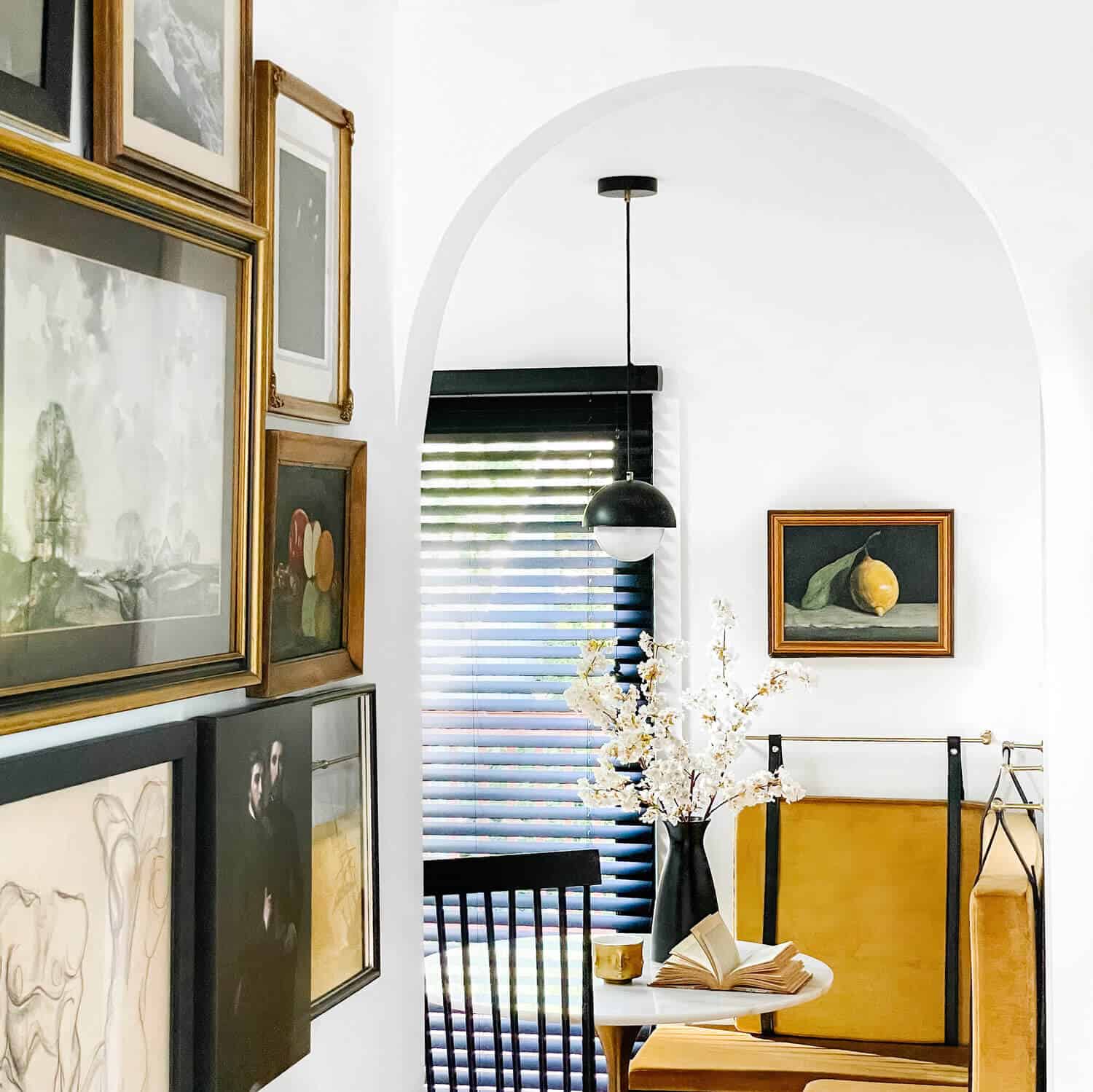 Display
Be sure to step back into the spot where you will MOST see the vase and branches.
That's it y'all. For zero dollars and just a smidge of effort, you have brought the beauty of the outdoors in. I sure hope you give this a try. Real talk, doing this on a regular basis has brought so much joy to my home + walks – it's fun to spot the perfect branch.

For more quick + easy styling tips, recipes, DIY, and all things home. Head to @136home on Instagram and follow along with me there. Here are a few other blog posts you might enjoy. xo.