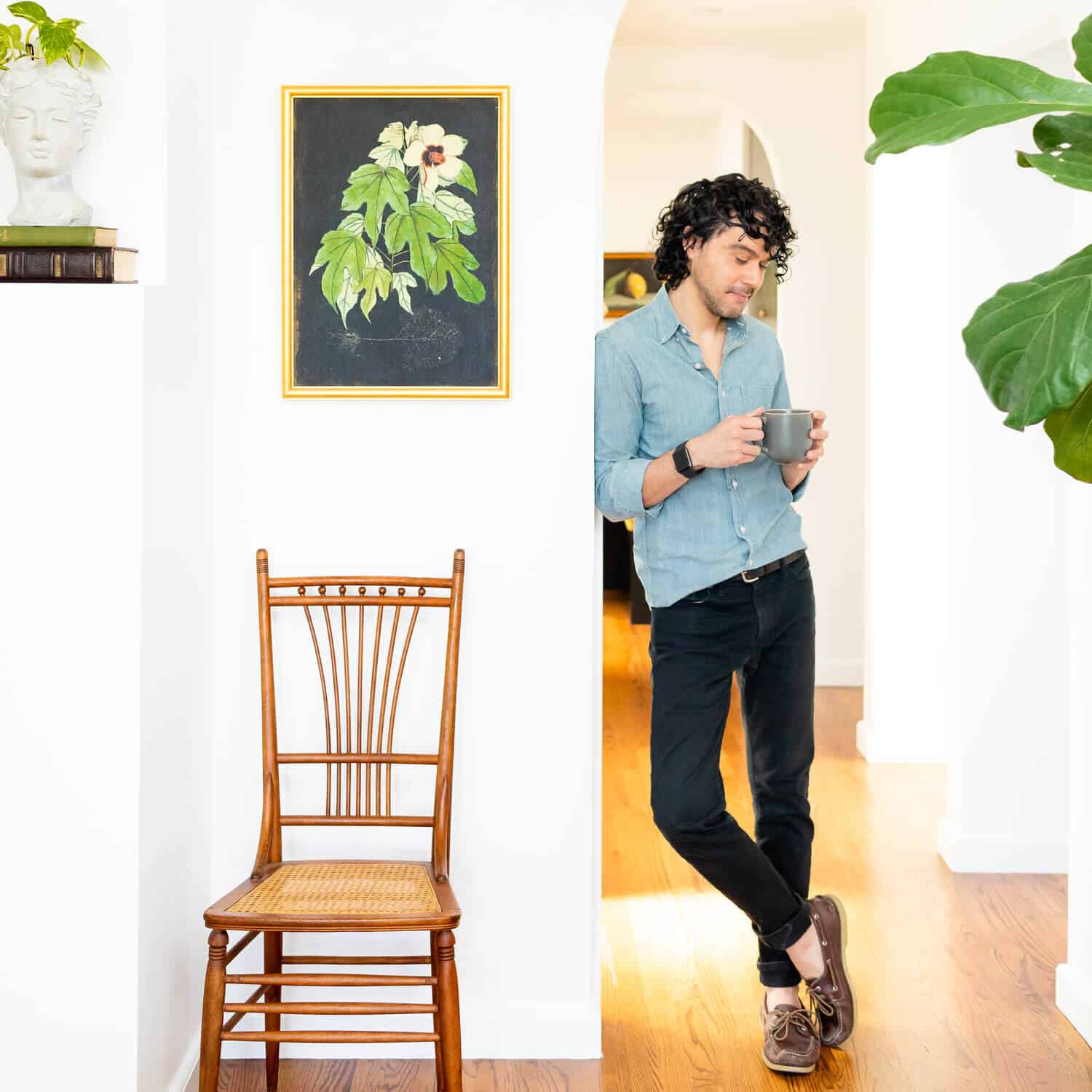 It's officially Fall! I don't know about you, but I have had my mind set on fall – since March! Time flies when you're having fun and just doing you, doesn't it? That just feels good. I have been gardening when I feel like it, painting a wall if I am inclined, or throwing up wallpaper should I see fit. I can't wait for the reveal. That's what I love about making a home. It's up to me – and I can do it at my own pace, as I see fit. I've stopped asking for permission from "others," to do what I want in my space. Of course, I love to share it with y'all though. Thats the fun part. Also, I want Halloween decor, fall stems, pumpkin everything, and brisk evening walks with the wind in my hair. You too? Of course. You are my peeps.
As always, with the changing of the seasons comes the changes of routines in terms of how we take care of our homes and what we want to be displayed throughout the season. If you need a little refresher on the basic to-do's, check out this article! It covers lots of stuff you might not be thinking about. Otherwise, let's dive into this weeks obsessions shall we?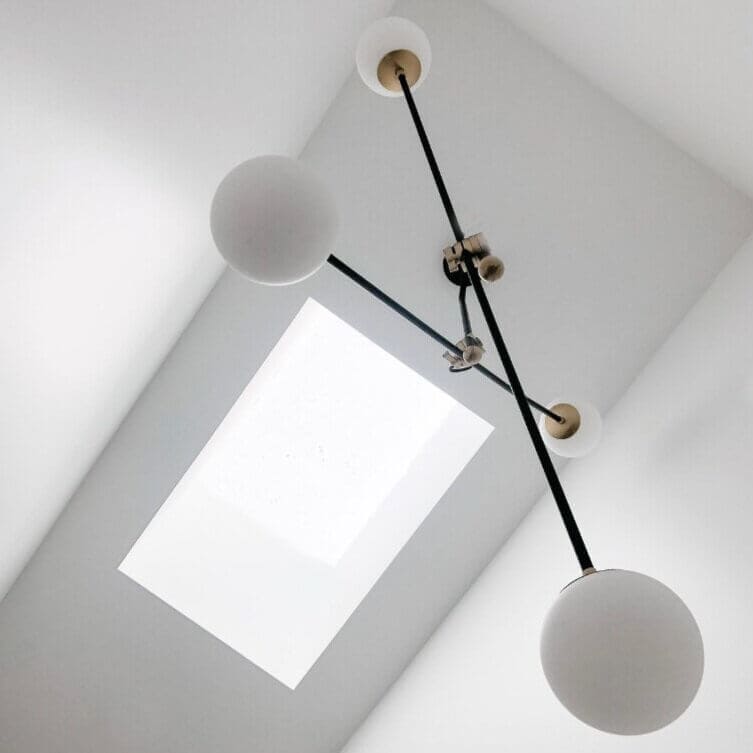 Nothing makes a room feel more complete than a new light fixture. Boy, do you guys love this orbital piece in pearl, black, and brass. I mean It's divine. She makes a statement all on her own. I love it and I had to share. Consider swapping a light fixture with a chandelier anytime you need a bold new look. It works every single time.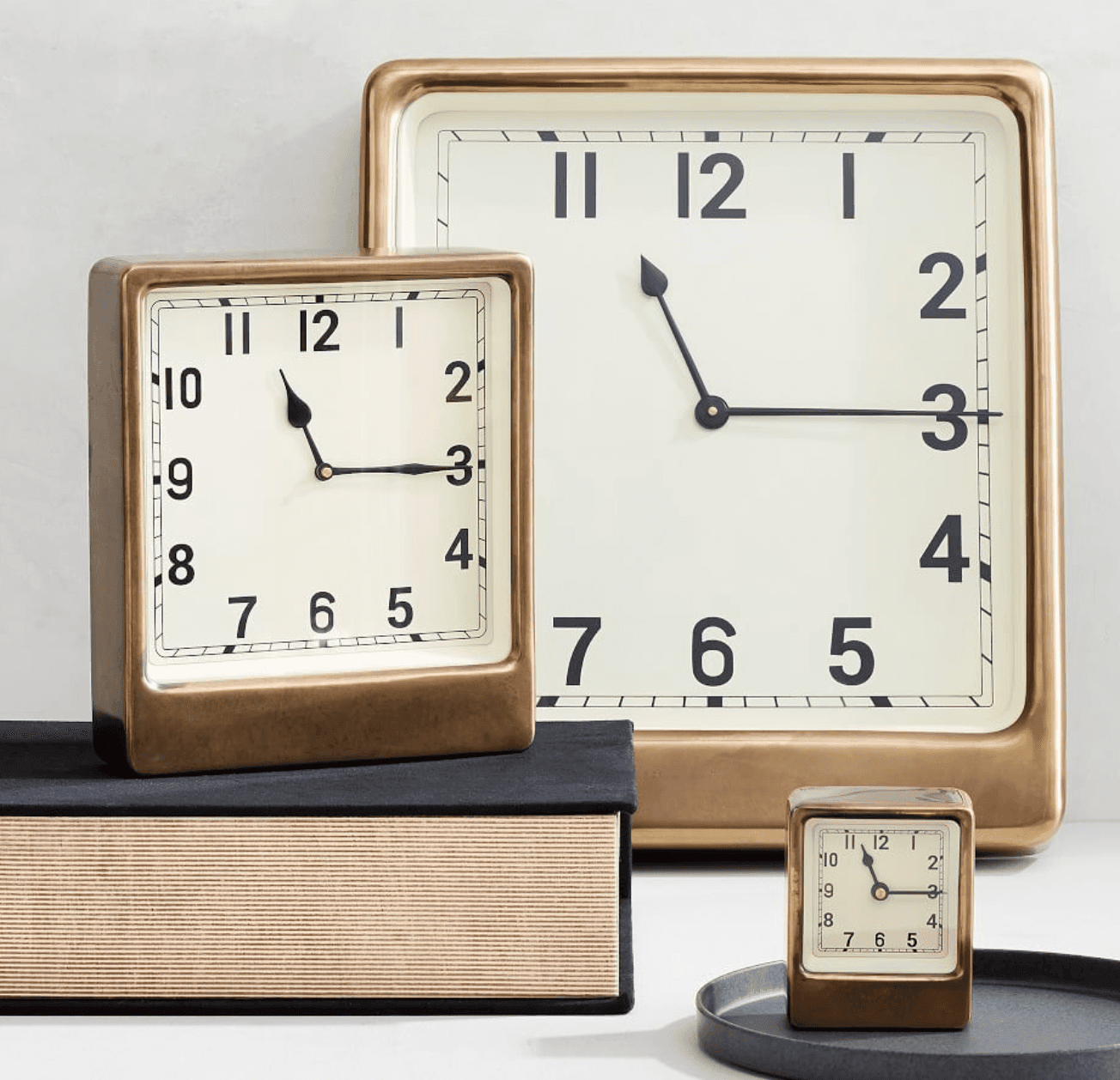 I am always in need of knowing what time it is. Meeting, lunch, blog posts, client meetings etc. As such, I love love love options to place around my home that inspire the space. I am obsessed with these antique brass clocks that come in varying scales. They cohesively work in multiple locations and are absolutely stunning. Grab a few!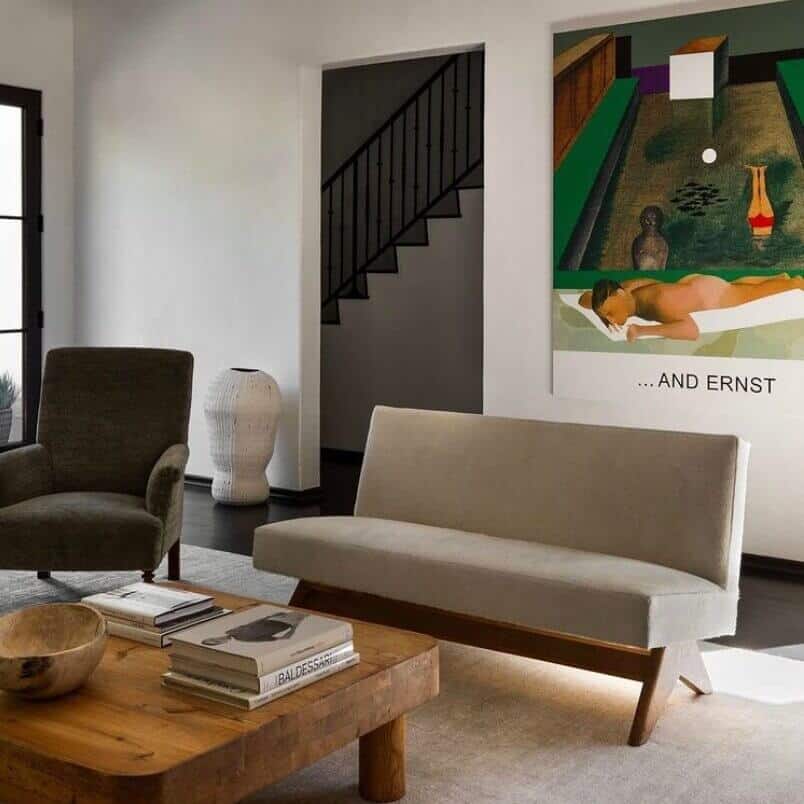 This photo by Trevor Chenery is jaw dropping. Y'all loved it. The thing is it's a delicious mix of sleek lines, and collection of beautiful textures with a modern twist. The art deco art with cheeky humor is just icing on the cake. Check him out! Like now.
What's better than the scent of a seasonal candle? Immerse yourself in the autumn spirit with this deliciously scented candle! Fill your home with the smell of delicious pumpkin-spice that will not only leave your space smelling fall-tastic, but also boost your overall mood at the same time.
Nothing sets the mood more than a perfectly placed, and properly scaled table side lamp. I am loving this vintage mod piece that is perfect for fall. The icing on the cake is the accordion lampshade and terracotta finish. Would this work in your space? I love it.
The Prettiest Indoor (faux) Plant
Not to be contradictory, but even in fall I like green in my home. If you can't keep things alive that's okay. I got the perfect (faux) indoor plant for ya. This looks so real and is perfect for a shelf, bookcase, or nook. Really it's great for anywhere that needs a plant.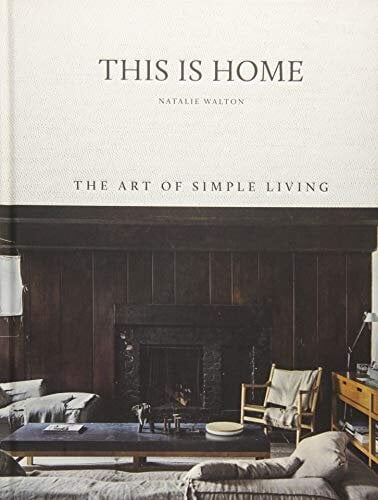 Some of you have been sending me messages to ask for book recommendations on interior design. This Is Home: The Art Of Simple Living is one of my favorites and really gives great tips on the basics of home styling. Plus, it's also a great book to display on your coffee table, so it's a win-win!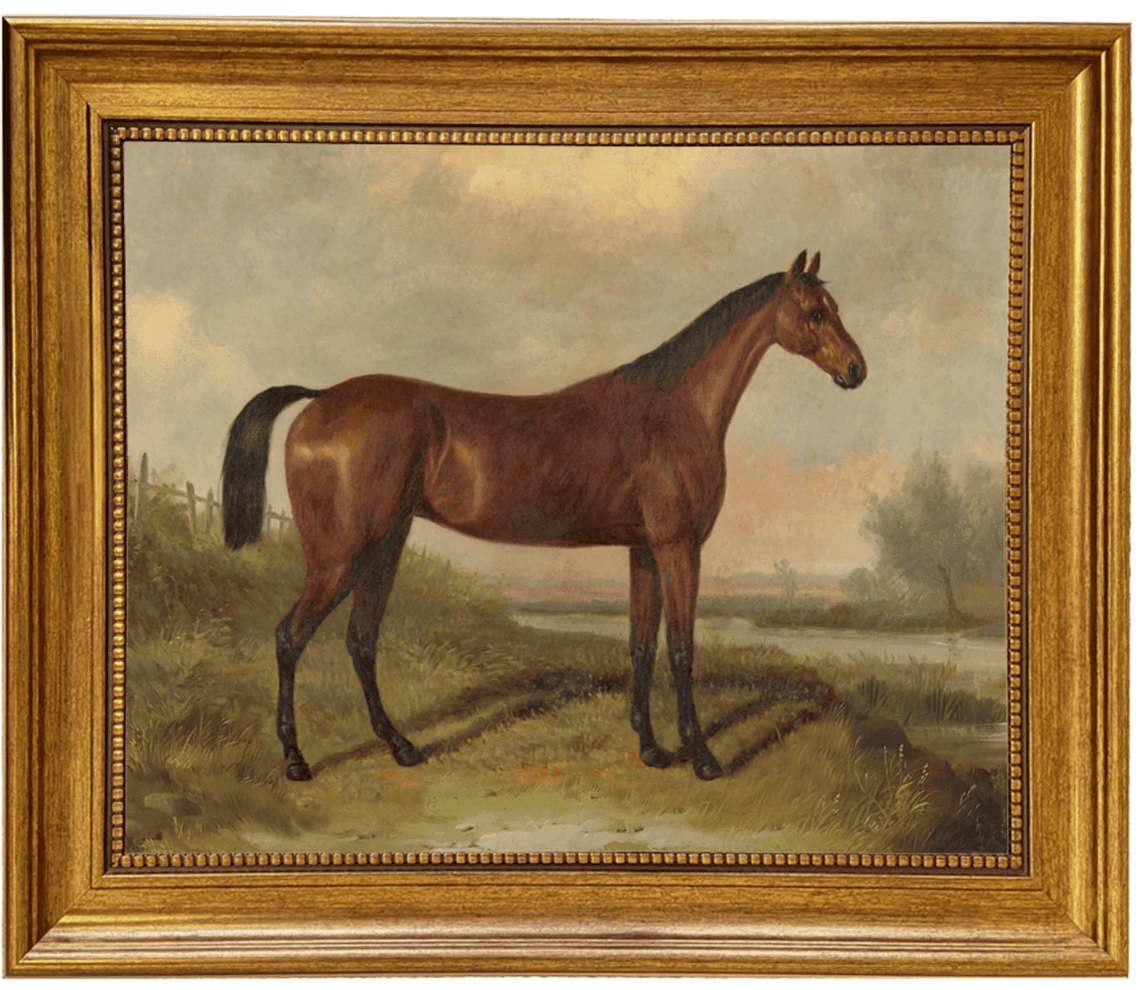 Look at this beautiful equine oil painting on canvas, you guys! The historical approach and muddy inky tones result in such a classic look. Some of ya know, I have this above my bed. I love this version because of the gold frame. Grab it. I am obsessed. Art makes the space.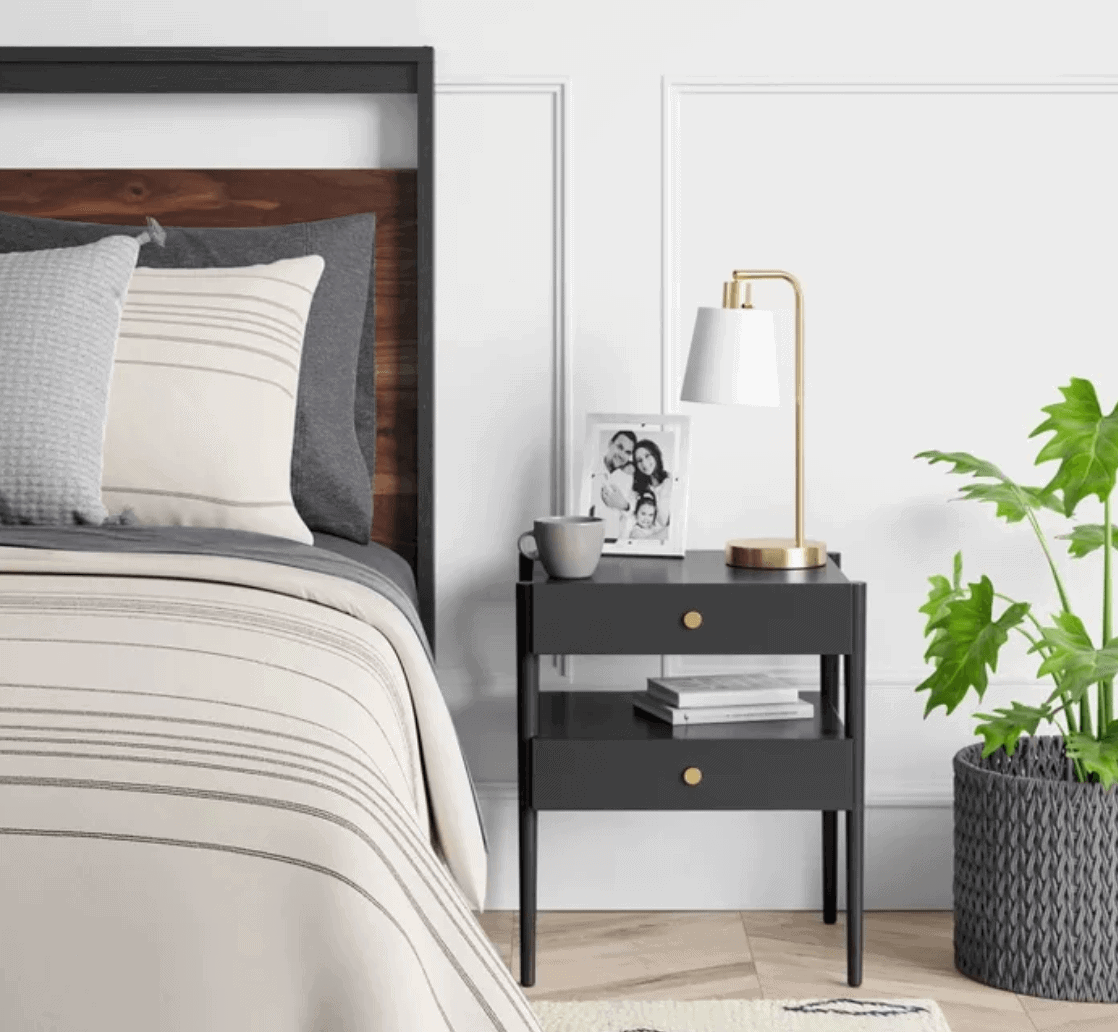 I am always on the hunt for affordable and gorgeous nightstands that look good and don't break the bank. This one is divine. I love the rolled black metal finish and brass pull. Pair it with anything. I promise it will work. The price can't be beat.
Weekend deals
Don't miss out on these fabulous sales this weekend:
CB2 – Their clearance sale is definitely worth the look!
Serena and Lily – Lots of beautiful pillows are still on sale, so hurry up!
Design Within Reach – DWR's clearance sale offers various items at a fraction of their original costs.
AllModern – If you're looking for cute potted plants on sale, you've found the right place!
Jayson Home – Lots of cool styling items to browse through!
Joss & Main – So many great lamps and chairs on sale at the moment!
Anthropologie – I love Anthropologie's sales! You can always find something cute
APT2B – Their sofas are worth checking out!
Wayfair – I always find the more unique items here, so make sure you don't miss out!
West Elm – Clearance sale ongoing. You know the drill.
Have a great weekend, everyone! Who's excited for fall? I definitely am! Xoxo