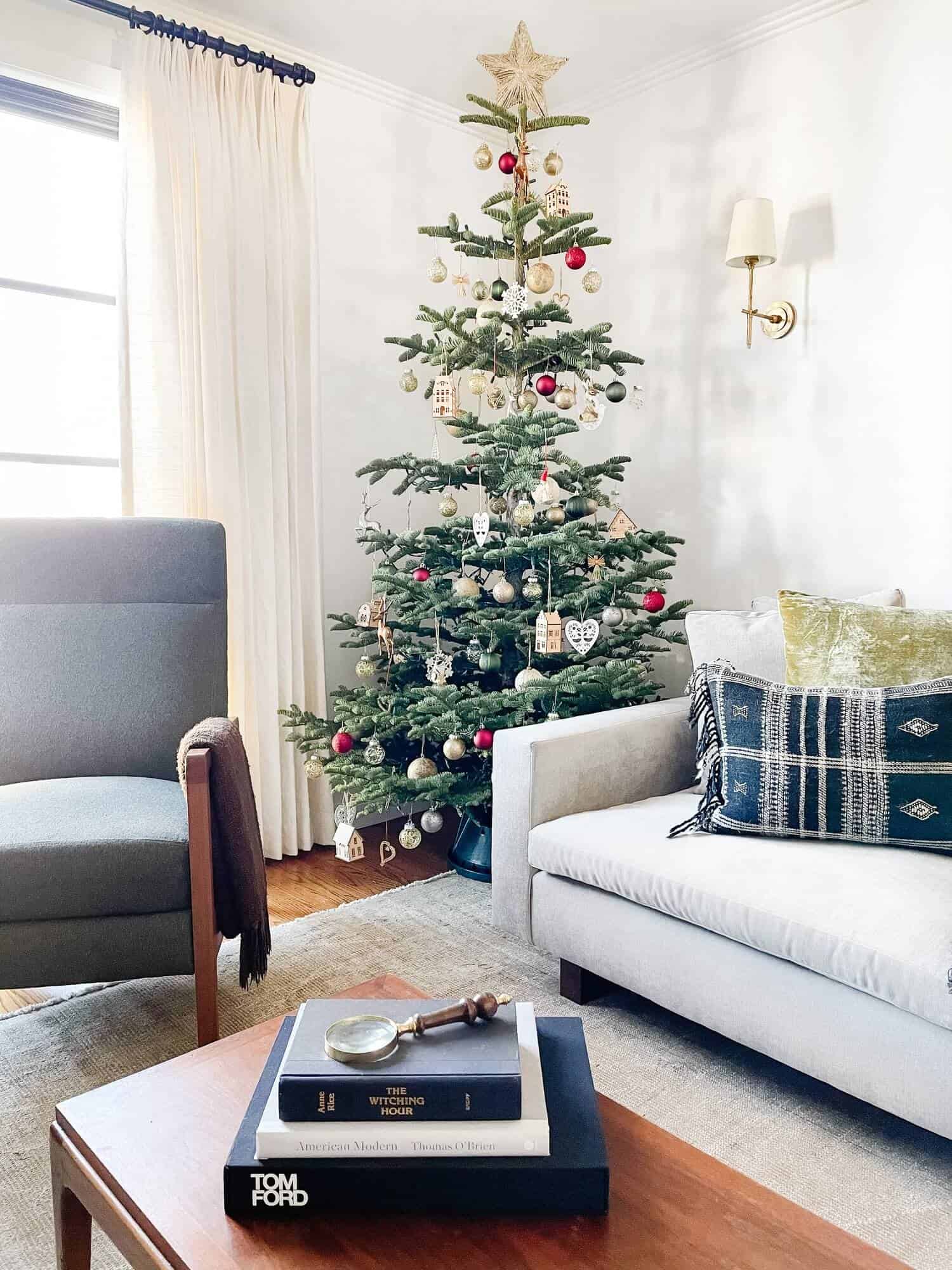 Christmas is almost here and I couldn't be more excited and enthusiastic about it! But I think that surprises no one. Everything just gets more magical this time of year. The twinkle of lights, the scent of pine, and the sugary-sweet smell of baked goods often waft through my home. I love the holidays because people just get happier, don't ya think? Click here to read an interesting article describing many reasons why Christmas always seems to uplift one's spirits. Of course, one of the things I look forward to about this particular holiday is decorating my home and looking for great pieces to encapsulate the yuletide mood. So this week I pulled together some of my favorite holiday tricks for making my home magic. Plus a few decor and wrapping items that come through for me every. year. You will see I don't go too literal. Enjoy: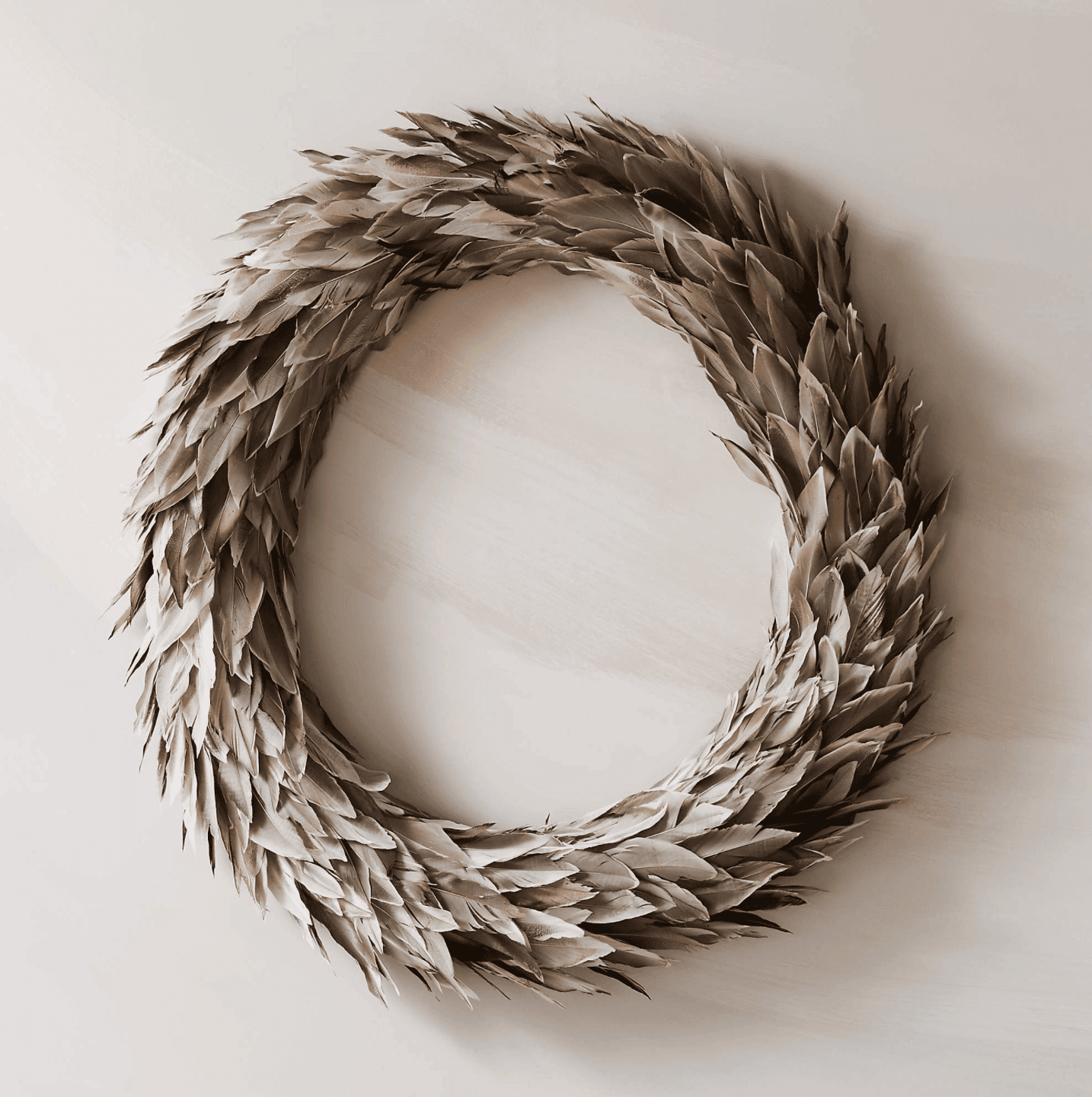 You have to have a wreath on your door for the holidays. If you don't please do. It sets the mood and brings so much joy to not only you but others in your neighborhood. I love this feather wreath. It is stunningly modern and sleek – but still says Christmas.
You guys, how amazing is this silver tip faux Christmas Tree? I searched high and low to find the very best affordable options. I am pleased to say this gets my 136home stamp of approval. It has gorgeous boughs that look real and are perfect for holding lots of decorations. Even better? You can use it year after year and no clean-up! Check it out!
Wanna get fresh pine right to your door? Check out these gorgeous Eastern Pine boughs that are cut fresh daily. Aren't they delightful? They're perfect for making wreaths and other forms of holiday decorating. In fact, I made a wreath out of them which is now hanging boldly on my stove hood. Get 'em quick and deck the halls ASAP.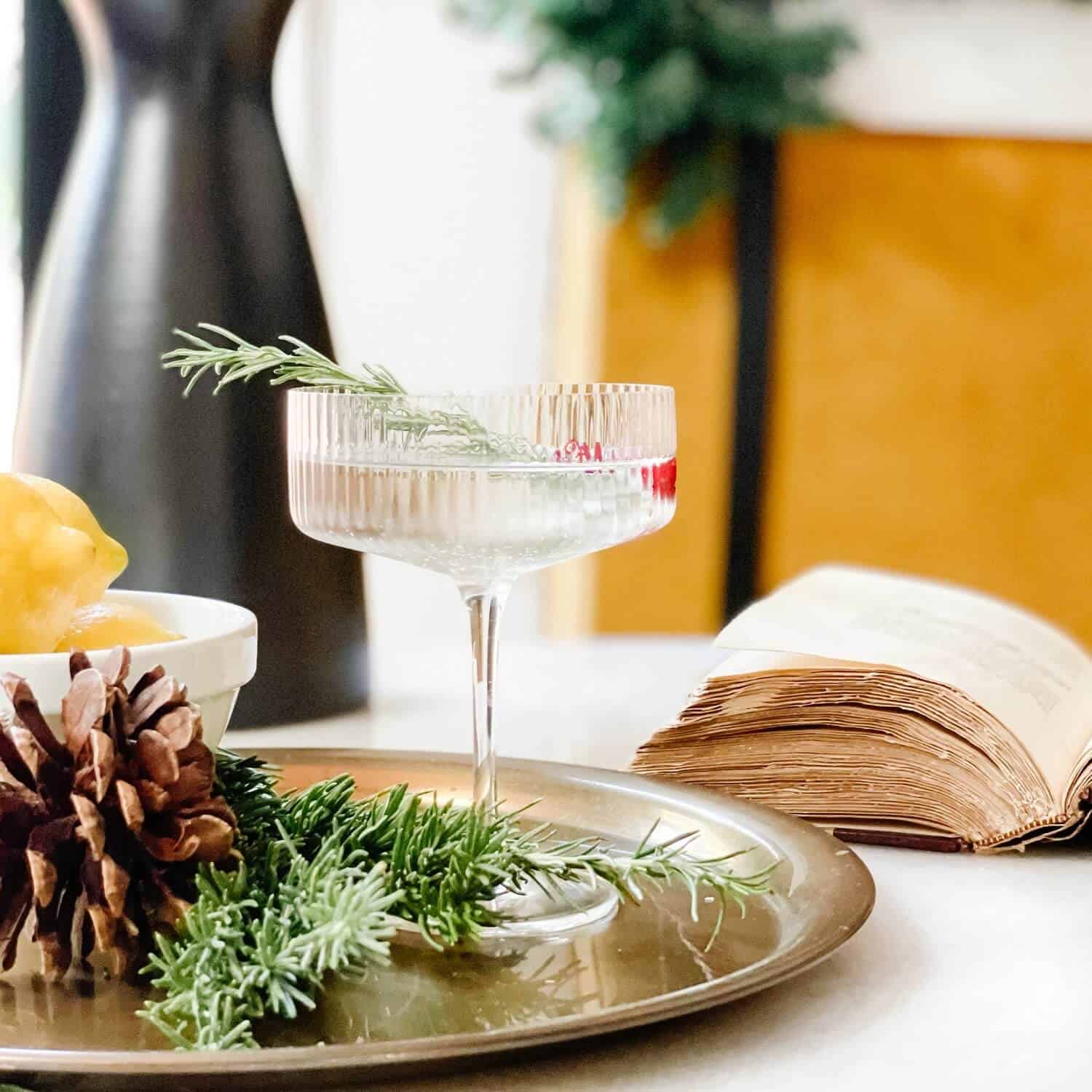 I celebrate every holiday with this amazing cocktail. It's so delicious and quick to make. It bursts with fresh Rosemary and signals the holiday season for all who sip. You gotta give it a try. Get the recipe here.
Gold is bold
Y'all know I usually love minimalist and monochrome pieces but when it comes to holidays and Christmas in particular, I always go for gold. These gold pinecone drops are probably my all-time favorite ornaments because they look like they're covered in snow, but this set of plain gold balls is also a must-have to incorporate a classic and traditional feel into the mix.
Click here to view some of my other top choices for holiday décor.
Yes Please!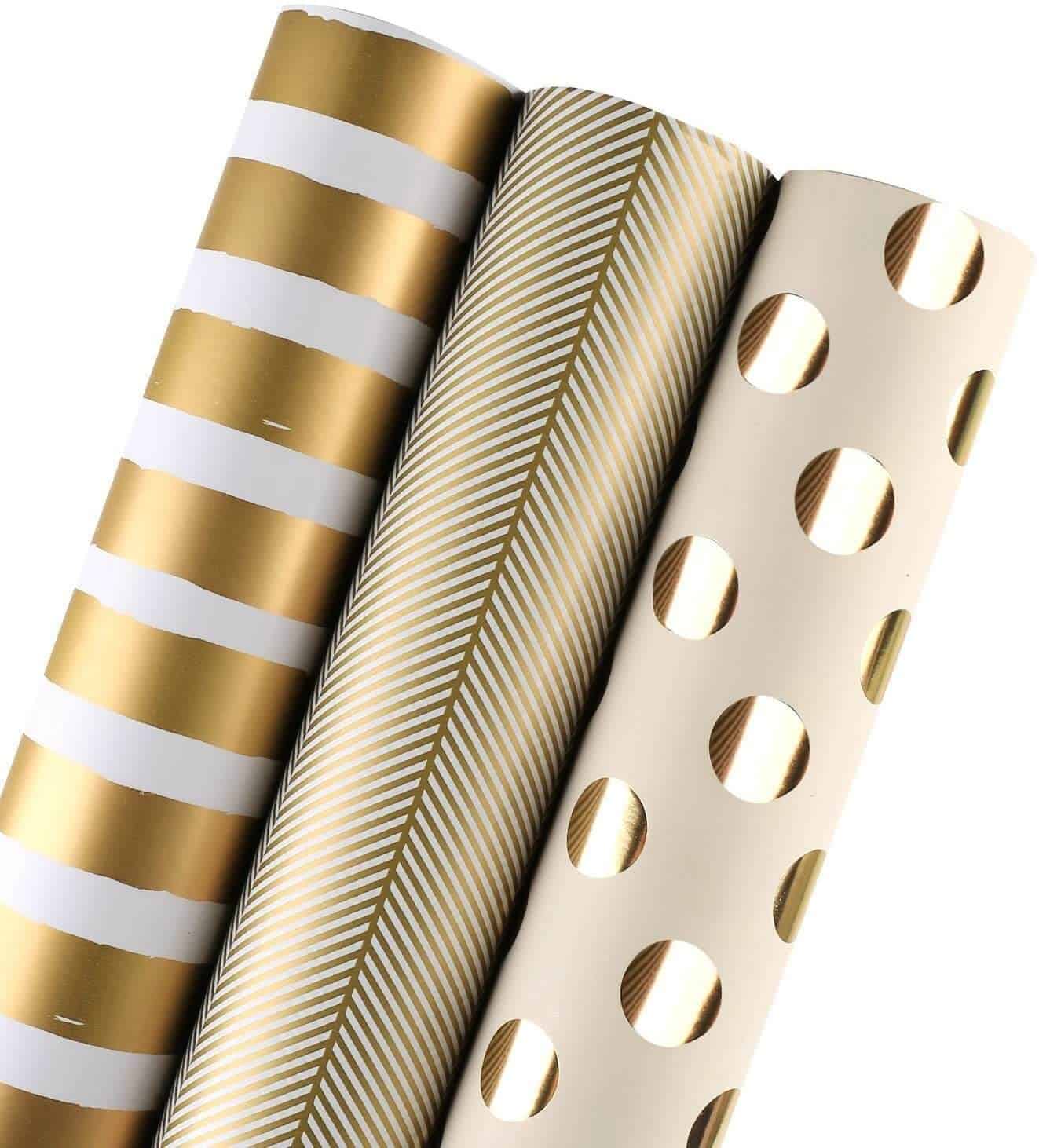 When it comes to wrapping gifts I tend to stick with neutral tones, including browns, golds, and a bit of shimmer. The trick is keeping a consistent palette with a bit of beautiful contrast. Not sure how to keep it looking tied together? No worries – This set of 3 will get you that simple, gorgeous, gift aesthetic in an instant. Now get to wrappin!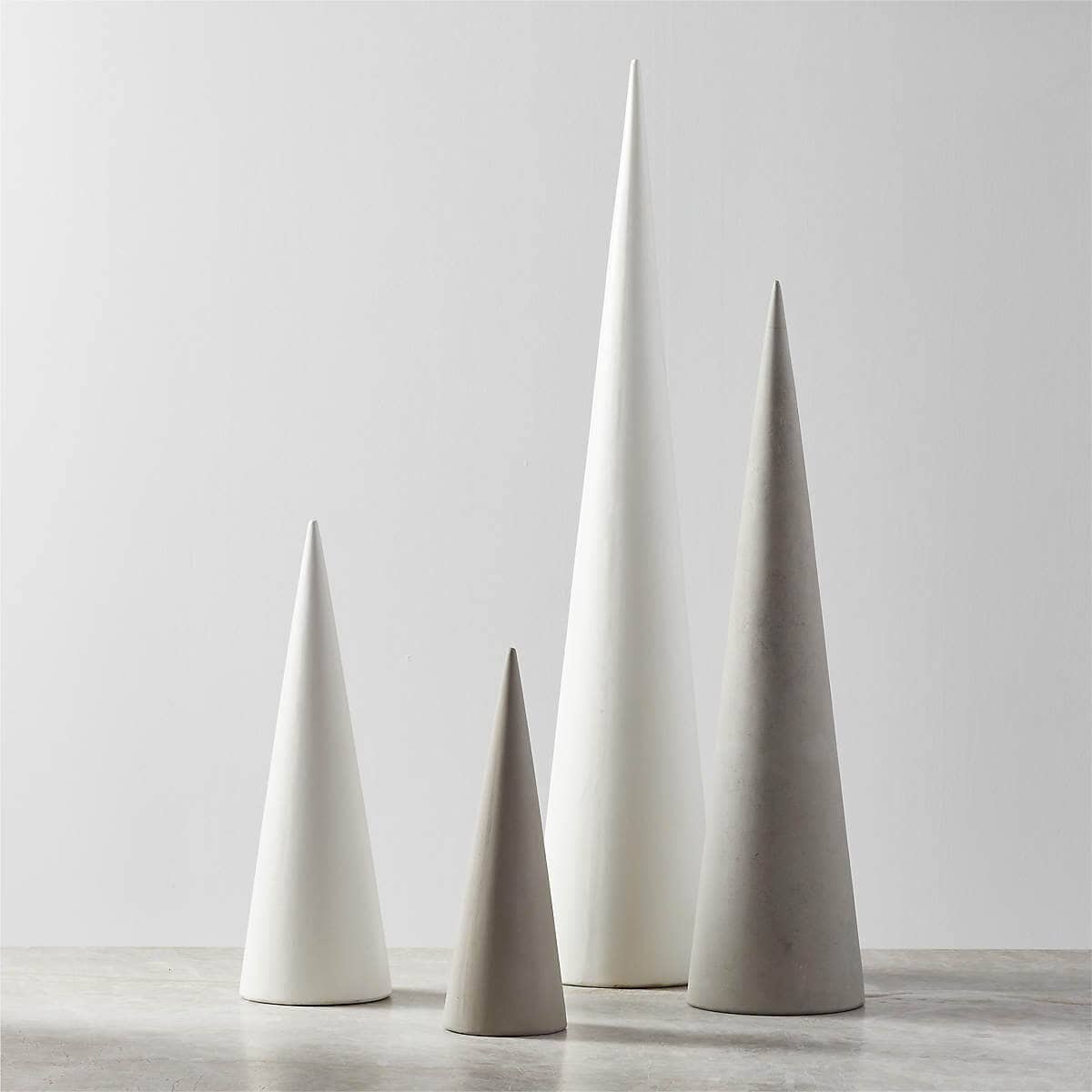 If you want to go the contemporary route, this set of Surrey Cement Trees is the perfect styling item to liven up your living room décor. I love how modern they look and these would look so good among colorful and bold surrounding pieces, so be strategic wherever you're placing them!
It's beginning to smell a lot like Christmas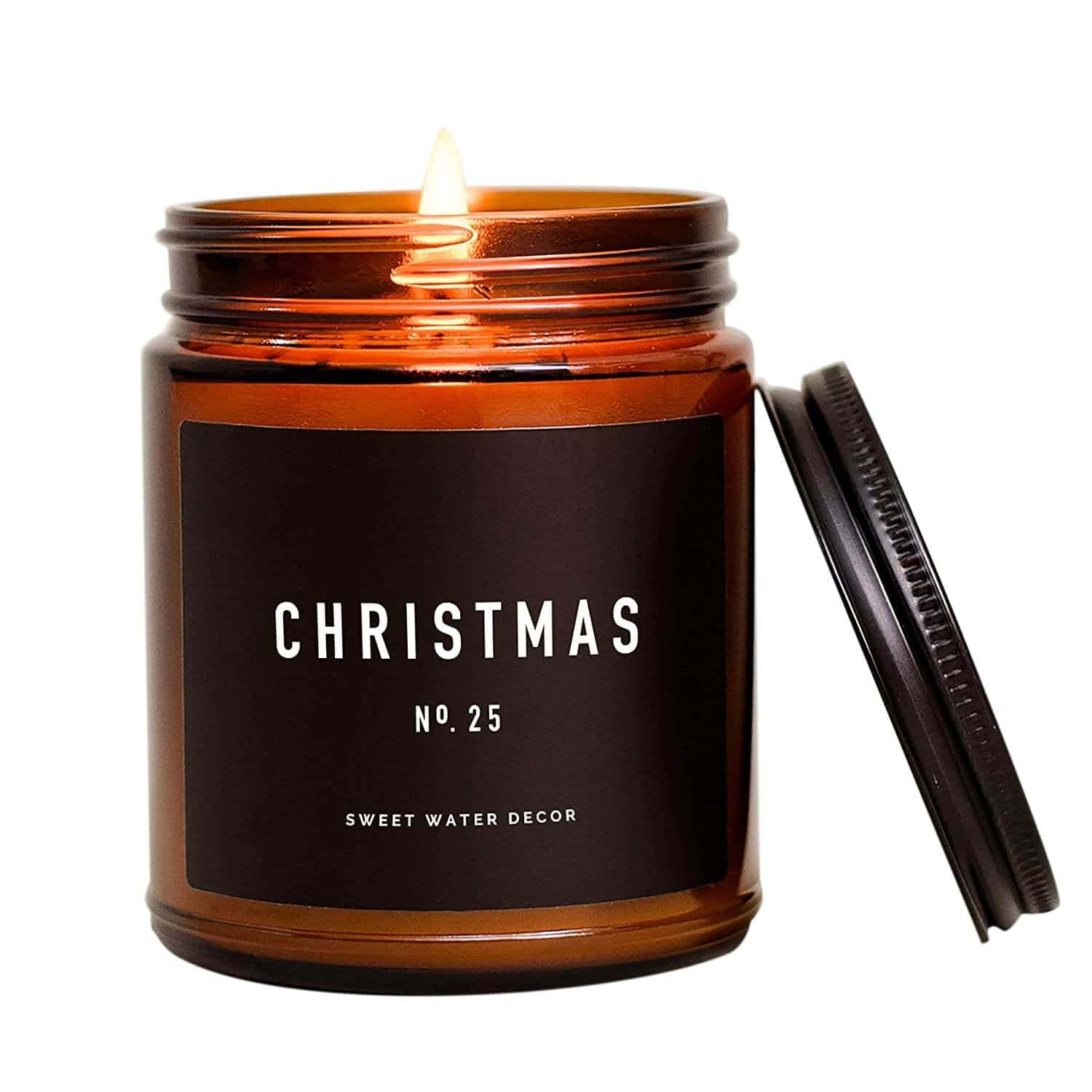 Saturate your home with the scent of holiday joy with this scented candle that smells like Christmas trees, cinnamon, and sugar cookies. Light it up whenever you're enjoying a relaxing day at home or when you have guests coming over. Seriously, they'll never want to leave!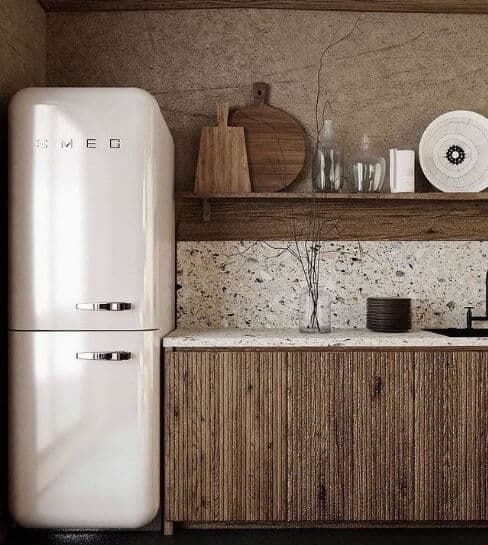 Combining three different textures can easily result in a hot mess, but this photo by Como Studios is a perfect example of how to do it right. Keeping the color palette neutral and cohesive will blend all the varying textures together nicely, resulting in a space that looks clean and cozy.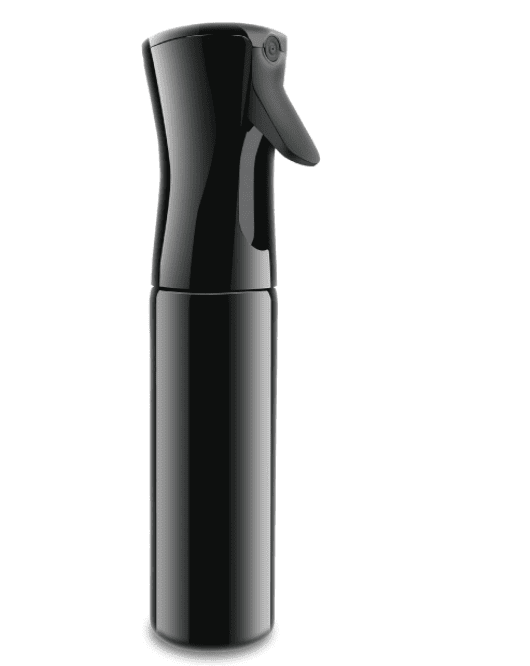 Many of you know that I'm a plant lover and are wondering what tips I have in terms of plant care. Well, since I love and appreciate all of y'all, here's my secret: Get a misting spray bottle. Yup, you read that right. I primarily use this spray bottle for my hair but I also love to spray my plants (and Christmas tree) once a week with it to keep them looking their best (shiny and beautiful) and give them a nice layer of protection. Trust me on this.
Weekend deals
Looking for great deals and a bargain? Be sure to check out these sales during the weekend!
Have a great rest of the week and an even better holiday! It's coming fast! Xoxo