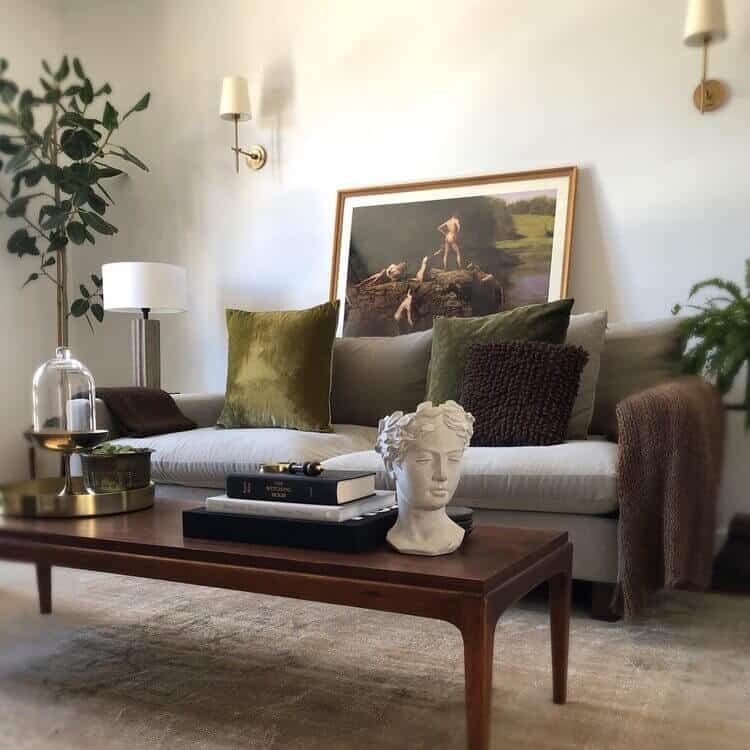 The living room is where we spend most of our time at 136home. As such, we knew that comfort was paramount to support our weekend habit of late-night Netflix binges.
⁠⁠
As such, we didn't want to sacrifice the beauty of our design for comfort – and that was a challenge. We tackled that challenge by being smart with our furnishings – keeping them in a pleasing color palette, leaning towards comfort over form, and maybe most important – selecting furnishings that fit the space properly, not too big or too small so that we could then place them in a manner that played to the strengths of the room.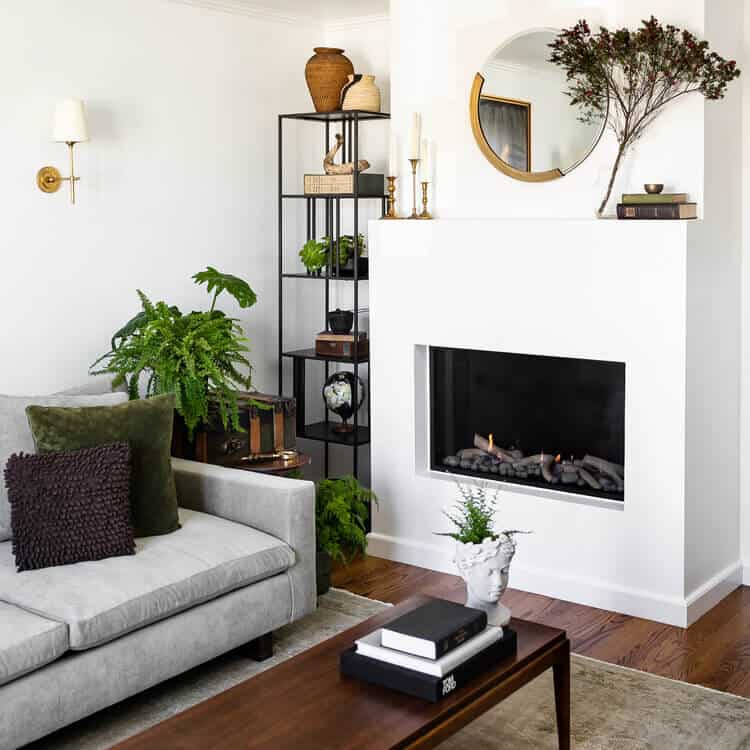 We love the mix of soft neutrals and earthy greens playing off of one another. They also help to hold the space together visually acting as a guide for the furnishings. The sprinkle of plants in the space also helps to bring the room to life. On most days, I feel like I'm transported back to my childhood summers jumping into ponds with my brother hunting for frogs.⁠

The stone statue, concrete lamp, wall sconces, and the infamous snake lamp are just a continuation of this dream of a room, and I couldn't love them anymore.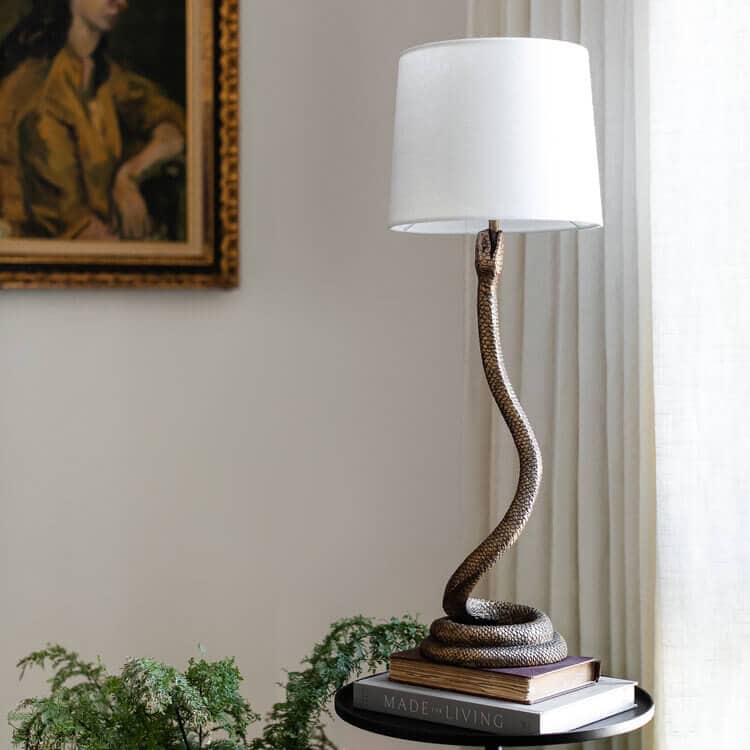 In the end, the space planning process was critical to ensure that these elements flowed together into a functioning space. This is one that I wouldn't skip. It's important. Everything was placed to allow for plenty of flow from the kitchen + dining room and out thru the front door while allowing for an unobstructed and pleasant view of our television. Sorry guys, we watch a lot of TV over here so that was a must on our list. We also wanted to make sure that the fireplace was a true focal point and could warm the space without hindrance. Let me show you how the space all fits together in the floor plan here: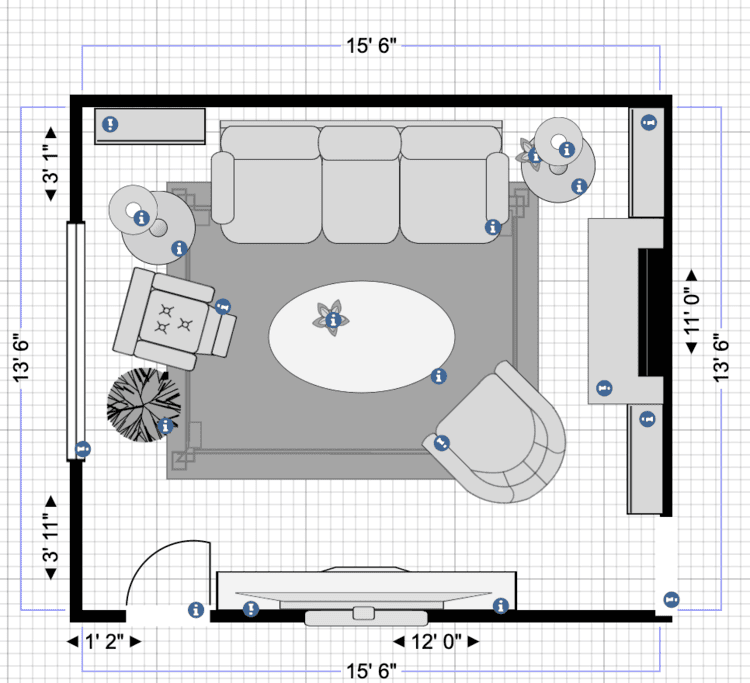 As you can see, the couch and recliner are positioned to allow for a direct view of the TV while being able to enjoy the fireplace. The accent tables are placed so in any location there is a spot to place my favorite evening cocktail. We filled in the corners with plants, and lighting to soften the mood. Also, note that all the furnishings just kiss the edge of our 8"x 11" vintage rug.
I hope seeing this floorplan helps you with your own spaces. Just a couple of additional tips to keep in mind:
Make sure your rug tucks just under the couch and each piece of furniture. You don't want things floating off it or all inside to avoid visual tension
Soften corners with plants, lamps, and styling objects. Don't forget to vary the heights of objects to create movement
That reminds me, lighting is crucial to creating a warm space – consider at least four different types, overhead, wall mounts, accent, and floor just to name a few
Mix up rectangular and round shapes to ensure visual interest
Color? I stick to 3-4 or colors in a palette with one additional accent color as a general rule of thumb
Plants! Work em' in. Everyone loves some green
We considered all of these elements strategically when we designed our space. Since we were intentional on the above the space is perfect for us feeling the harmony of both function and beauty in the final look. If you are about to start planing a livingroom space (or any room for that matter) I encourage you to keep these tips in mind for your space!
What do you think of our daydream living room? Did we pull off the vibe? If so, let me know and follow along with me on Instagram.