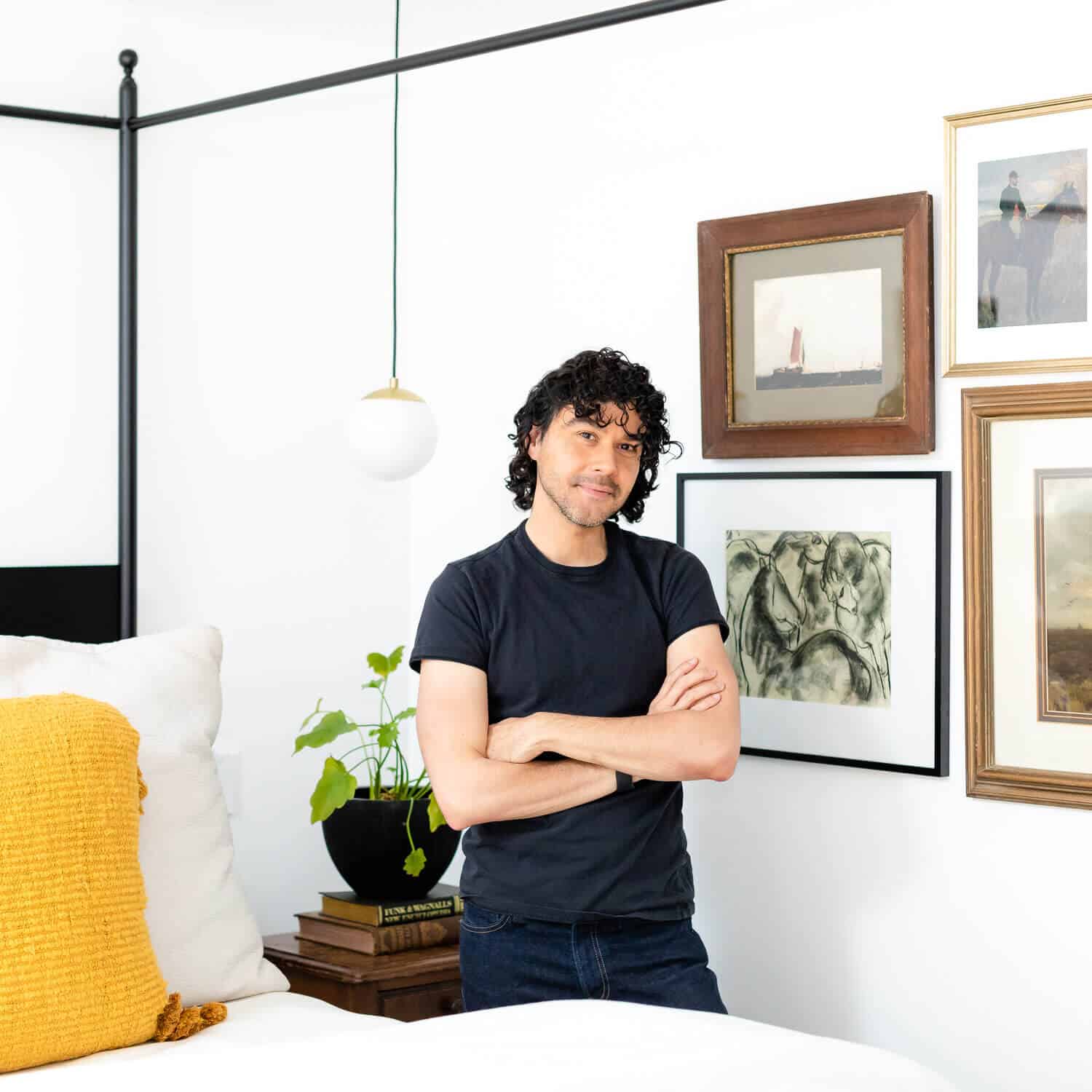 Yay, it's Friday! I know y'all are living for the weekend as much as I am! This week has been yet another fulfilling one and I'm honestly just feeling happy and content. I hope you guys are, too! Yesterday I was reflecting on the past few months and I feel incredibly blessed to be doing something that I really love. I mean, who knew that interior decorating and home styling would be part of my calling in life? I certainly didn't! Thanks for being here. All 20K of you.
If you find yourself being passionate about something, pursue it and don't ever stop. Read this article and get inspired! YOU can do it, and it's never to late.
Meanwhile, here are a few of my Friday favorite + things from this past week I am obsessing over:
Breakfast in bed, but make it fancy
I stumbled upon this wonderful rattan tray from Serena + Lily and I just had to share it with y'all. Imagine having breakfast in bed on this little beauty! It's adorable. Plus, it was designed after a Parisian flea market find from the '50s. Now, I just need someone to wake me up in the morning with this tray, a cup of coffee, and a croissant.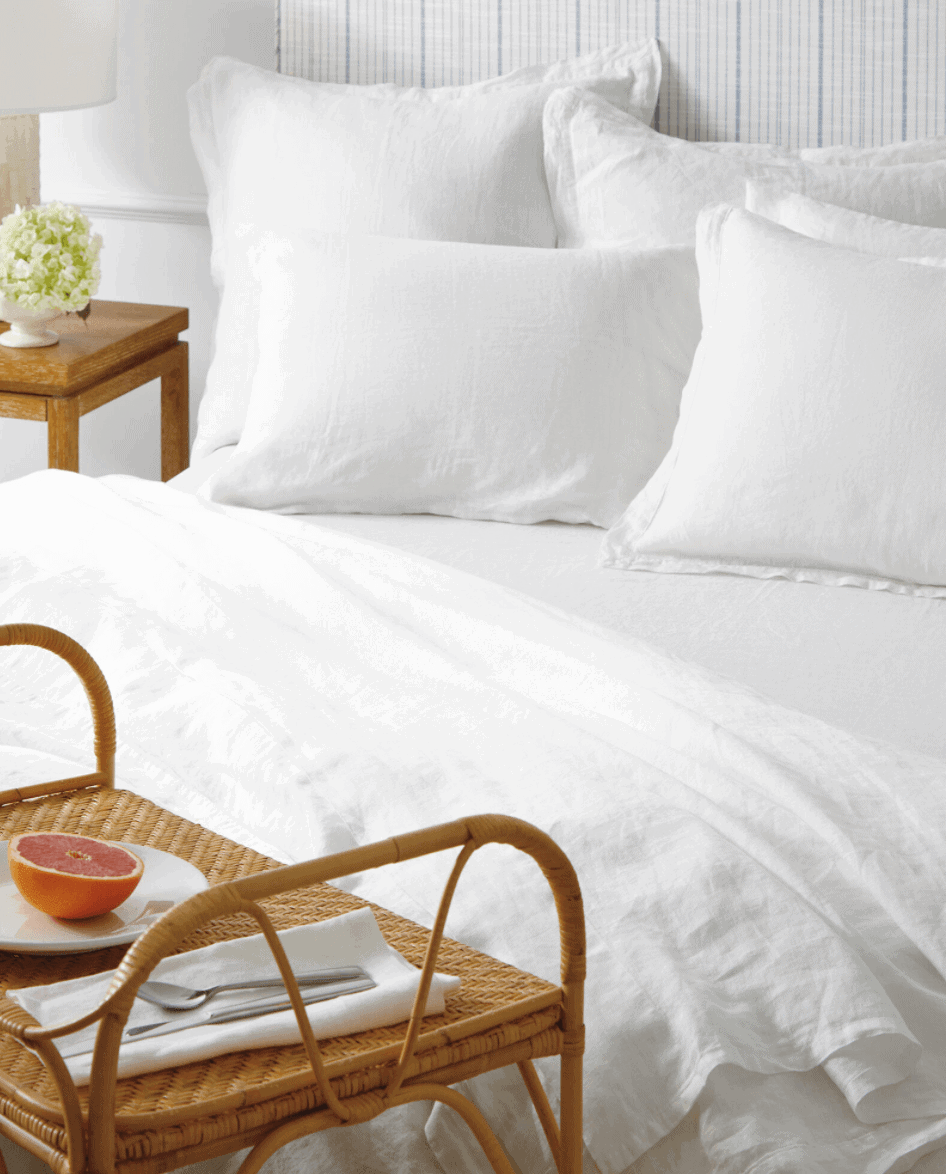 I make it a habit to always have a scented candle burning to enrich the ambiance of my home. I discovered these candles that smell incredible. I burn this scent almost every single day. The warm tobacco and cologne aroma is intoxicating. Believe me, the scent will make any space feel like a boutique hotel. Grab one now. It's a deal and a steal.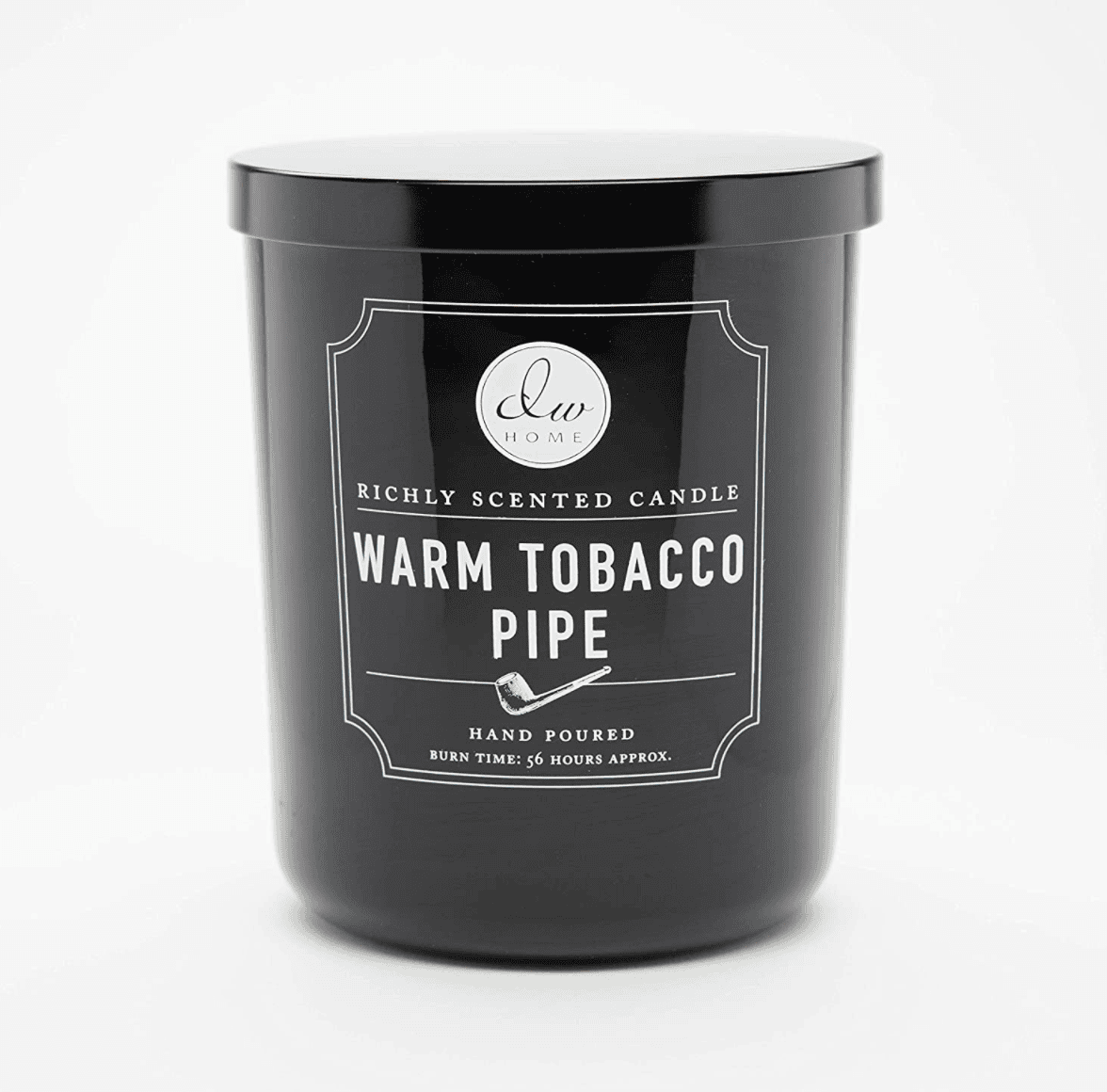 You guys, I am always looking for furnishings that are gorgeous and affordable. So I flipped when I found this sofa. It comes in this intoxicating olive velvet. Even better? It's only $400. Now that's a price point I can get behind. When you find a great piece, that looks like a million bucks, at a low price ya just have to share. Check her out guys. I am about to buy – but I have nowhere to put it. Someone buy her for me. She is too good to pass up.
This week's IG inspiration is this monochrome living room by Dallas Bonds. It's minimalist and absolutely striking! I'm living for the monochrome vibe right now, y'all! This space is curated and peaceful; it just goes to show that you don't always have to be over the top with color or adornments to make a space sing.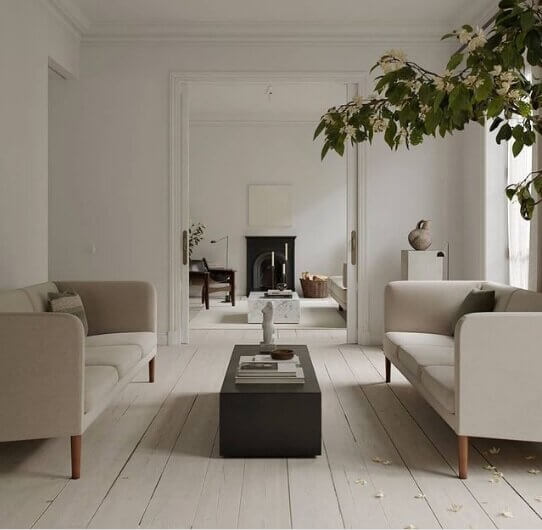 I know we talked before about the Grecian bust in my living room that you guys loved so much, but guess what? I found a gorgeous yet similar sculpture that will look amazing as a styling accent in any room! It's a little bit more abstract and intriguing but still bold enough to make a statement.
Many of you have sent me messages lately asking where I got my velvet pillows from (the ones on my living room sofa). I know they make frequent appearances in my Instagram stories so for those of you who are interested, they're actually from West Elm.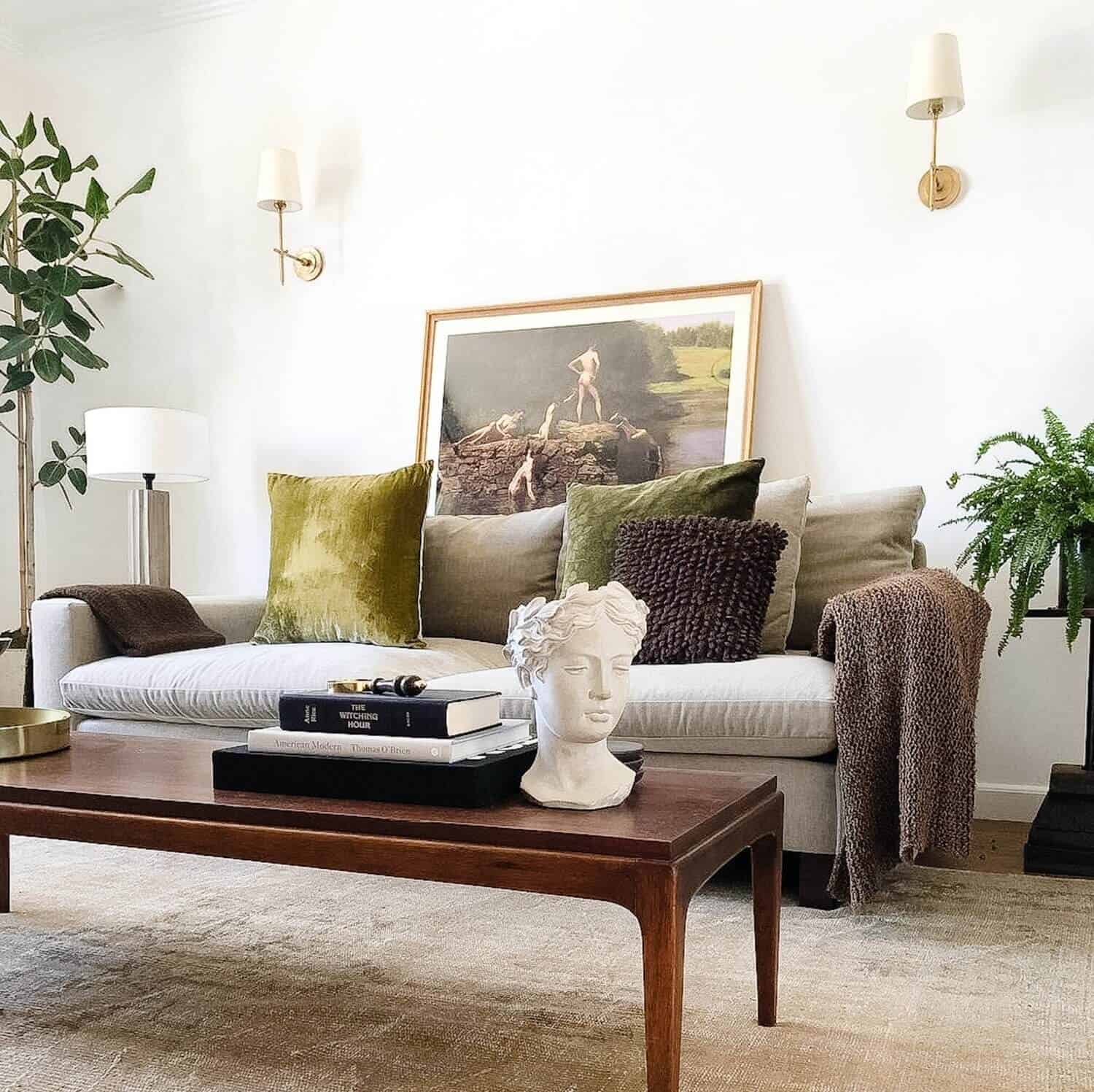 Weekend deals
This weekend I'll be checking out the following sales. I mean, who would want to miss out on a great bargain? I would never!
Design Within Reach – DWR's clearance sale is still ongoing! I'm telling you, don't miss out on these fabulous deals!
Target – Their furniture deals are insane! So many great finds.
Anthropologie – Extra 40% off on all sale items. You know the drill!
Serena + Lily – So many great deals on beautifully crafted furniture.
West Elm – Check out their open box sale! Just do it!
I hope you all have a fabulous weekend! Get those extra hours of sleep, eat well, and do something you're passionate about because I definitely will. Xoxo