Buying new affordable statement furniture will undoubtedly breathe new life and energy to your home but sometimes, it's just a few little upgrades that can make the biggest impact. Instead of adding a new room, or expensive couch, consider what you may already have or make some small affordable additions to make what you have sing.
Making a few changes here and there can make a whole lotta difference! The next time you feel like elevating the look and feel of your home, try these simple yet effective tips that seem so subtle but can instantly transform a space from drab to fab:
When purchasing pillow inserts for your living room sofa and chairs, go for a size that is two inches larger than your pillow cover. Trust me, this will go a long way! Buying bigger inserts will make your throw pillows look huge and fluffy and just overall more pleasing to look at visually.
Painting your front door in a unique color will obviously make your home look more eye-catching from the outside, but how about simply adding an elegant door knocker to switch up the aesthetic? Whether you prefer an animal-shaped variant or a baroque and ornate design, this basic tweak will give your guests a good first impression before they actually enter your abode.
This may sound a tad bit dramatic but it's true: A rug makes the space – period. Even better if you can get just the size. Ensure that it's not too small because that will make your living room look proportionally awkward. The perfect size, on the other hand, will make a small room appear larger, and a large room looks very harmonious. Make sure that all furniture has either the front two legs on the rug or all legs are on it. The end.
4. Choose your lightbulbs carefully
It's imperative that you pick out the right lightbulbs for your lamps in terms of brightness and temperature. Different lighting establishes different moods and ambiances, so be sure to be strategic about it.
For instance, dim lights suit bedrooms best, while brighter lights are better for home offices. But, I really insist on lights that can dim and are on the warmer golden side. It's just more aesthetically pleasing. Stick with anything between 2700k-3600k. Also, teyDon't mix color temperatures either. The color cast will throw things off.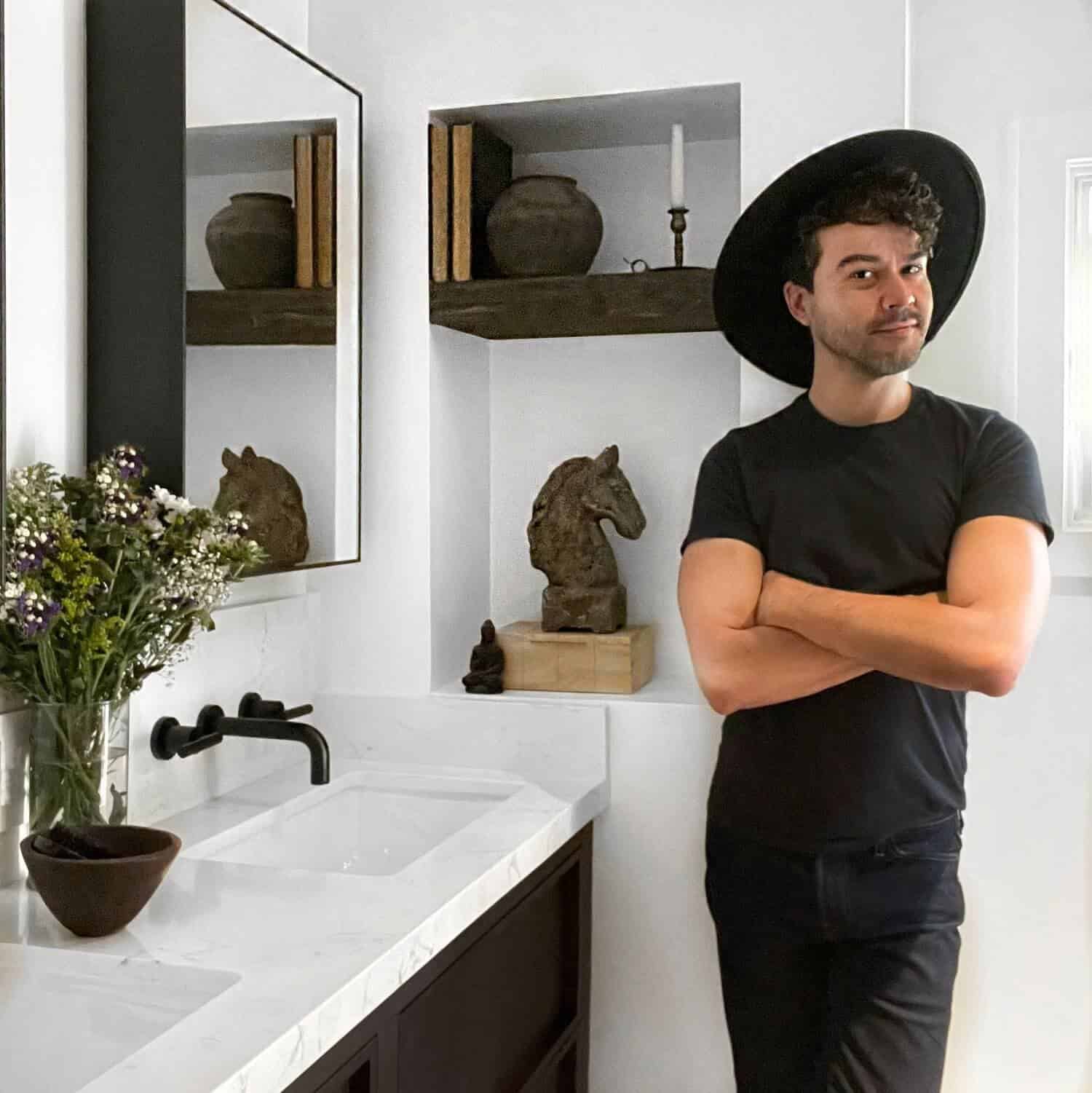 Upgrade your kitchen and bathroom faucets by replacing them with sleeker and more luxurious versions. I mean, just check out this affordable matte black faucet. Imagine how sleek and contemporary your bathroom sink would look in your space. For more on my bathroom selections head here.
Use curtain clips to hang your curtains. This seemingly little detail will instantly make your curtains look so much more expensive and more appealing as opposed to just letting your curtains hang freely or through pre-stiched holes. Don't do that. Class em' up and hang em' high. More on how to hang drapes like a pro here.
7. Painted patterns or Accent Wallpaper
Create an accent wall by using a bold, painted pattern to instantly liven up a room. Opt for something eye-catching that pops for maximum impact and turns your blah corner into a real wow moment. Don't forget wallpaper is a game-changer too. See how I transformed my hallway with the Crane Fonda Wallpaper.
8. Replacing cabinet + drawer pulls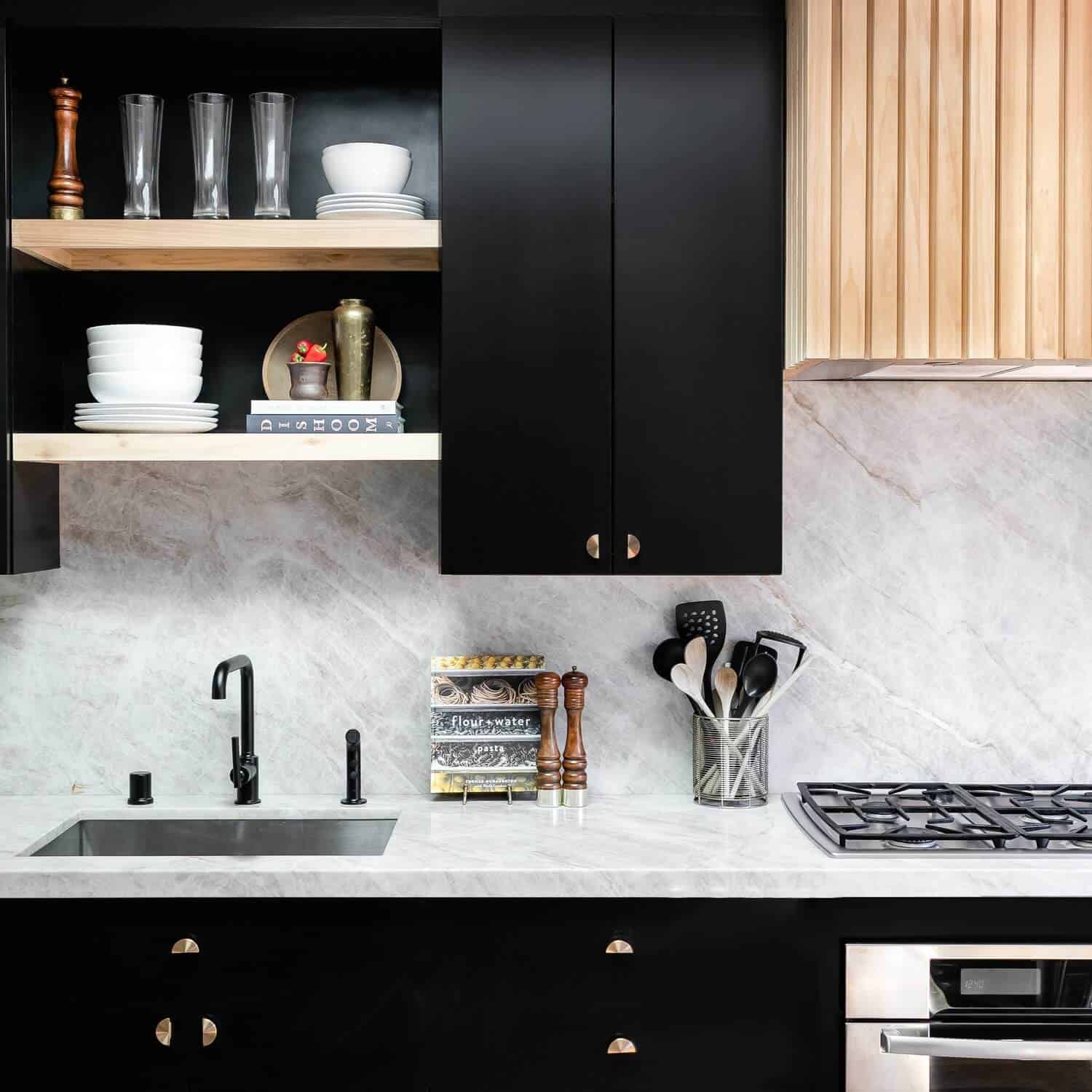 Whether it's on the cabinets in your kitchen or the nightstand in your bedroom, replacing the drawer pulls is a quick way to breathe new life into a space and make everything look polished.
9. Add or swap out a light fixture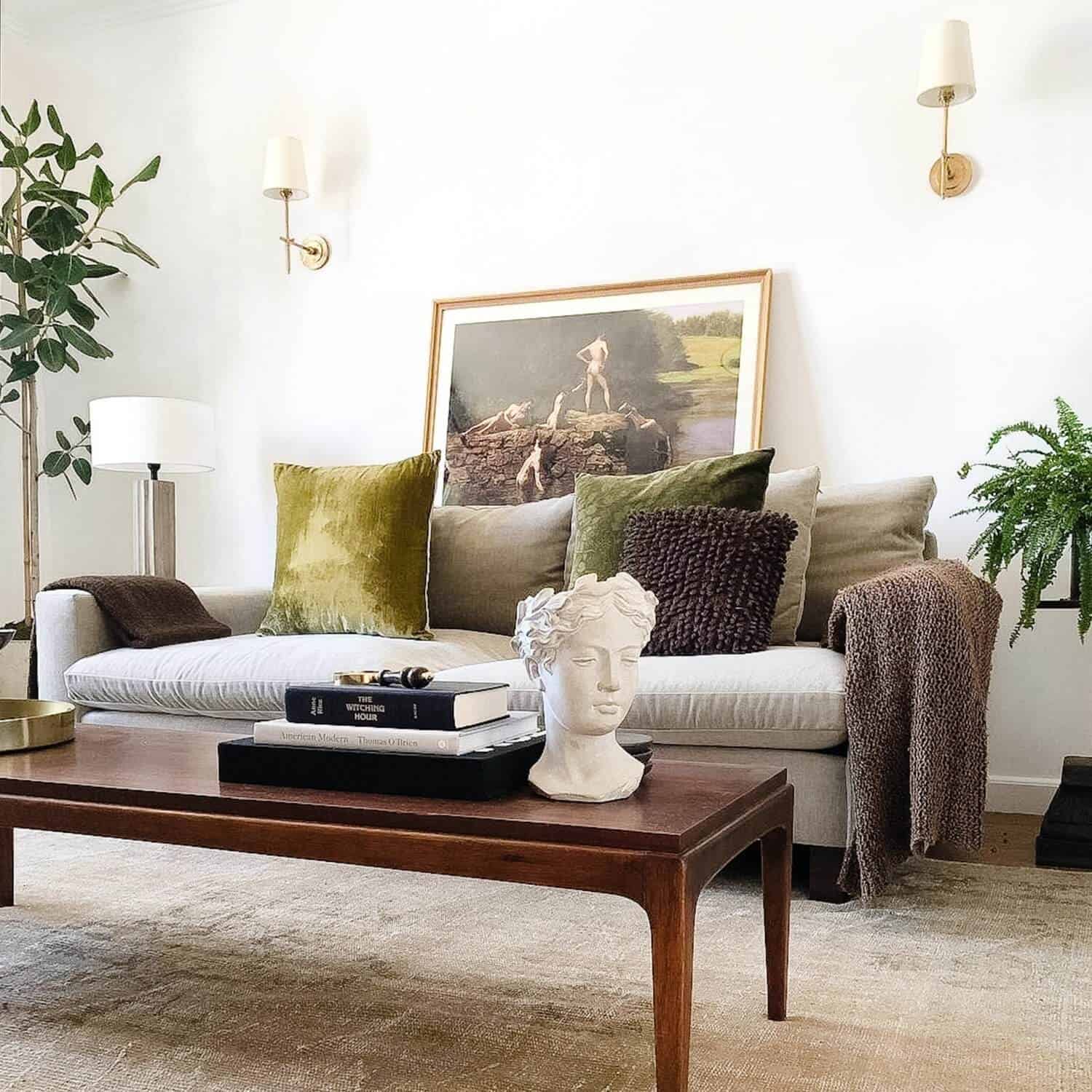 Replacing dated old light fixtures with brass or gold variants adds a touch of luxury and opulence to your living room's aesthetic, so don't be afraid to splurge on beautiful fixtures that will serve your home in the long run. I little investment is changing a builder-grade light or the addition of wall sconces can change the game instantly.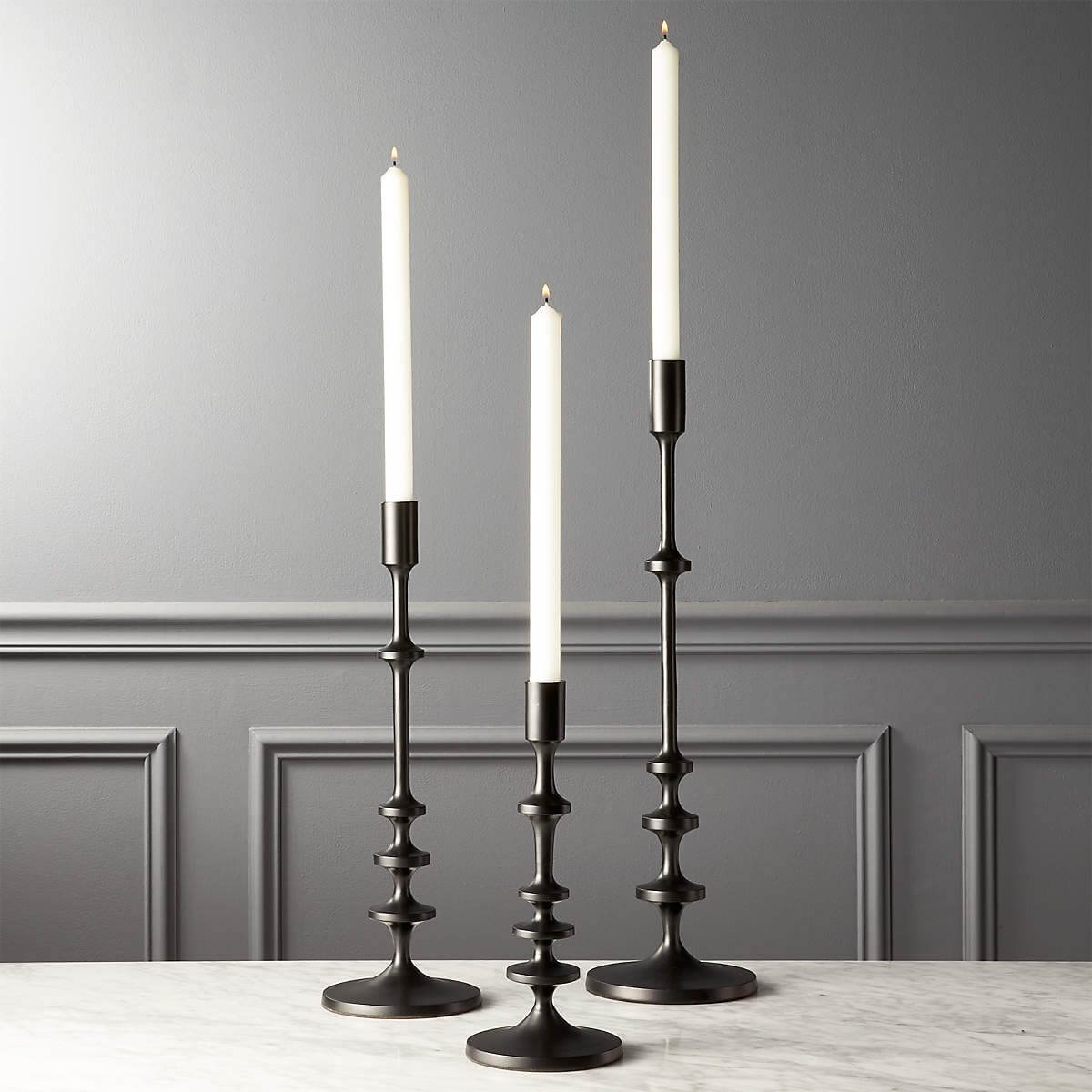 An overdecorated space is a big no-no. Keep things minimal and chic by keeping only curated pieces and styling items. Don't forget to declutter and not be afraid to leave negative space on tables, surfaces and on counters. Having too many items in one space will just cheapen the look no matter how gorgeous each item is. Less is more and quality over quantity, always. What's the tip here? Declutter and take a few things away. Let each item sit boldy like a piece of art. When in doubt – throw it out.
11. Choose only the best for your duvet insert
Finally lying down on your bed after a busy day should feel nothing less than heavenly, so be sure to invest in a really great and affordable down alternative In fact, get two and use both. I promise you will get that hotel room feel instantly. In the end, there's nothing more rewarding than investing in yourself, so stuffing your duvet full of two inserts will not only feel great at night when you sleep with the added weight and comfort, but it will also look divine. Your friends wont even know why they love your bed so much- they just will. ya gotta try it.
12. Invest in soft-close hinges
This is something that most people don't even think of, but installing soft-close hinges to all of your kitchen cabinets will change your life! Imagine not having to worry about accidentally slamming your cabinet doors and just enjoying peace and quiet in the kitchen, while also reducing the wear and tear on the hinges and ensuring that your beautiful cabinets last for years and years.

Ya' see? Improving the look and functionality of your home does not necessarily entail buying new and expensive furnishings. Sometimes, making certain tweaks and small changes to the things you already have can really go a long way.
I hope you try out my Top 12 tips and let me know how they work out for you! Trust me, the changes might be subtle but in the long run, you'll notice how much your home has improved because of them. Xoxo