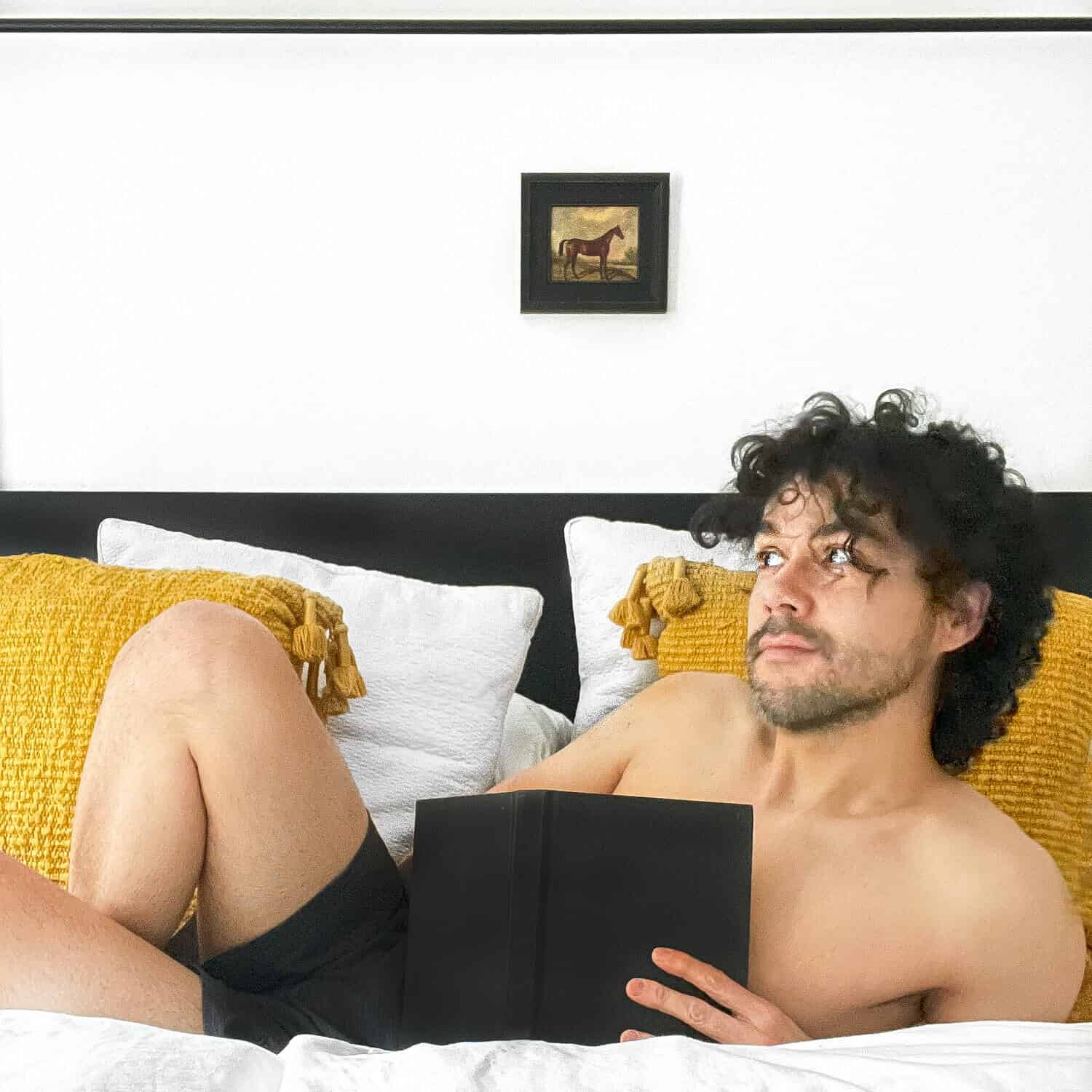 I have a question for you guys and it's a simple one: What inspires you? I try to find inspiration in the simple moments of everyday life. After all, we can't all wait for a tropical vacation to get inspired. Whether it's trying out a new recipe, picking a wildflower on my morning walks, watching the cream in my iced coffee dance, or simply staring at the interior of a used book store – it's all there, right in front of us. Don't wait. Look for the. beauty in everyday life. It's there. #always. The truth is, inspiration can be found anywhere if you know where to look.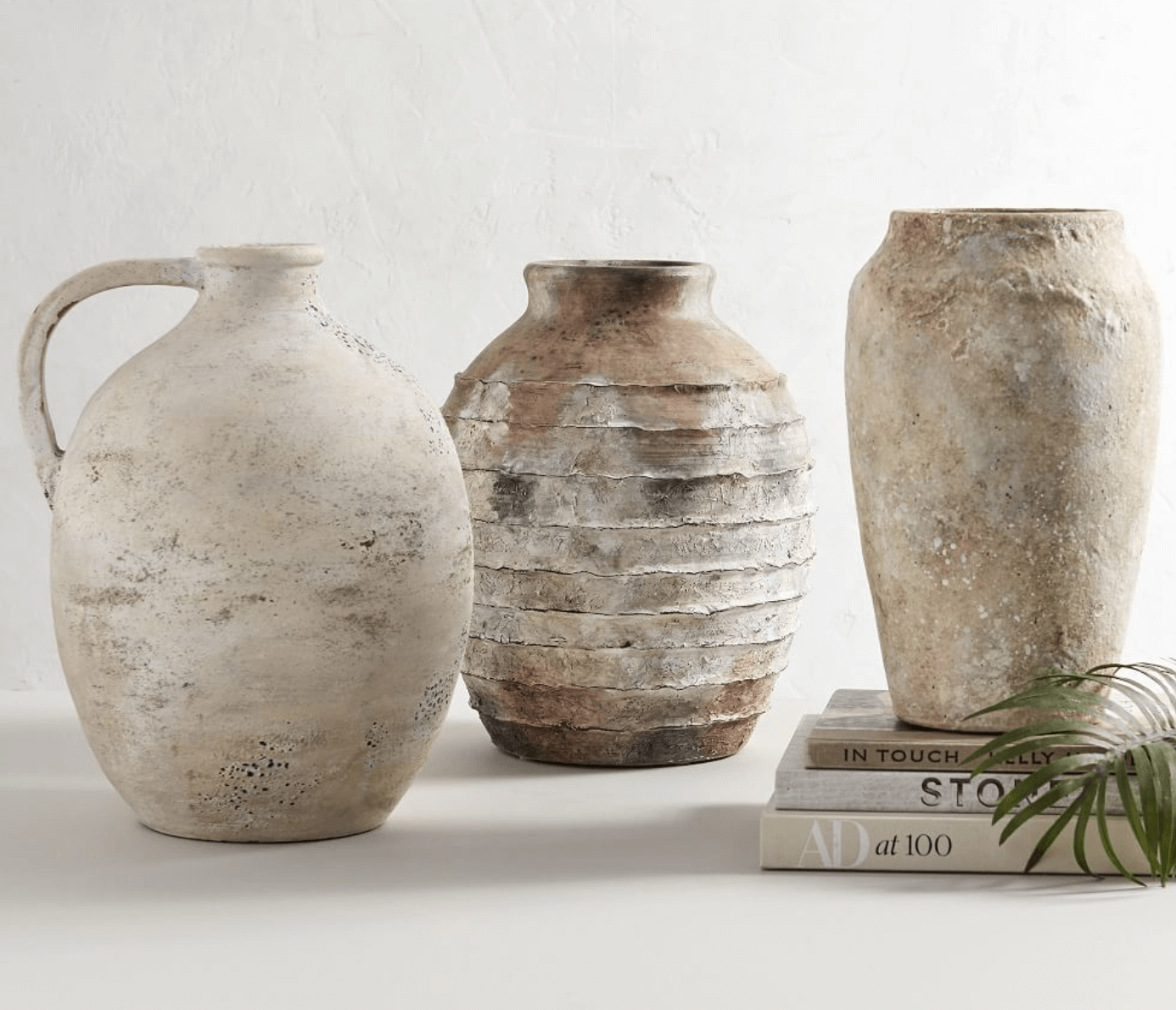 Nothing looks better than a vintage-inspired vessel filled with branches. The look and feel of adding just one, to your space can instantly transform any dull corner into a moment of magic. The challenge? They are expensive – especially for anything at scale. Don't worry. I finally found a vessel that I am willing to share at a great price. How cute is this? There are three options. You can't go wrong. Promise me you will check them out. I love.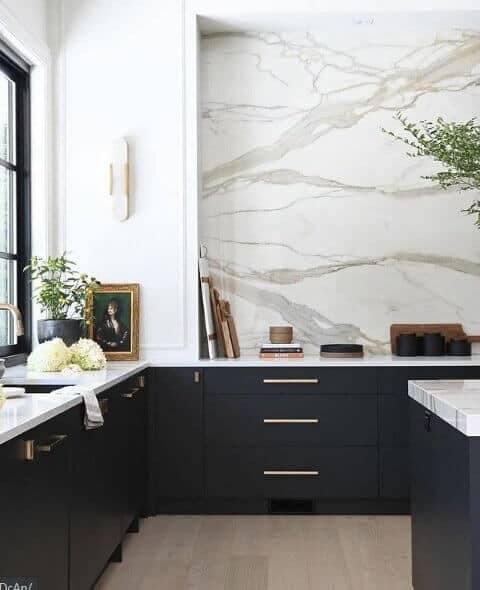 This week's IG inspo winner is this epic black and white kitchen by Style Me Pretty Living. I'm in love with this whole look – it's simple yet complex, contemporary but still classic. It's perfectly styled – see that vintage portrait in the corner? Also! I have those canisters! They are so good. I just love the choice of backsplash dancing north from the black cabinets. This kitchen is gorgeous and interesting enough to withstand the test of time. Who wants to cook here?
Speaking of. I really need my kitchen to function easily. I cook a ton in it but can't have the visual noise. Plus, I require lots of black in my designs. So when I found these gorgeous canisters as seen above, I knew I had to have them. I use them every day. In fact, Echos treats are here, my protein powder, and sugar for my coffee. They look incredible on the counter and have a great seal so all your goodies stay air-tight and fresh. What else? They are a great deal, and the lid is a stunning walnut – my favorite wood. Go for it!
Okay, I try to not get too artsy with my spaces, or over-design things. I like my rooms to feel lived in and modern. But, I could not get over how epic these black, Lloyd Wright kitchen utensils are. I love that they are black and add so much visual interest. If you are feeling bold – I say give these a go. They are a work of art in and of themselves. Don't ya just want to make some pasta with these?

You guys, I get asked a lot where I get inspired. Here's the thing. YOU all inspire but. But, aside from that – these three books do it best. check out these three books and more in my Amazon shop. They are not only inspiring but amazing coffee table books Ya gotta try. Seriously, how chic are these beauties?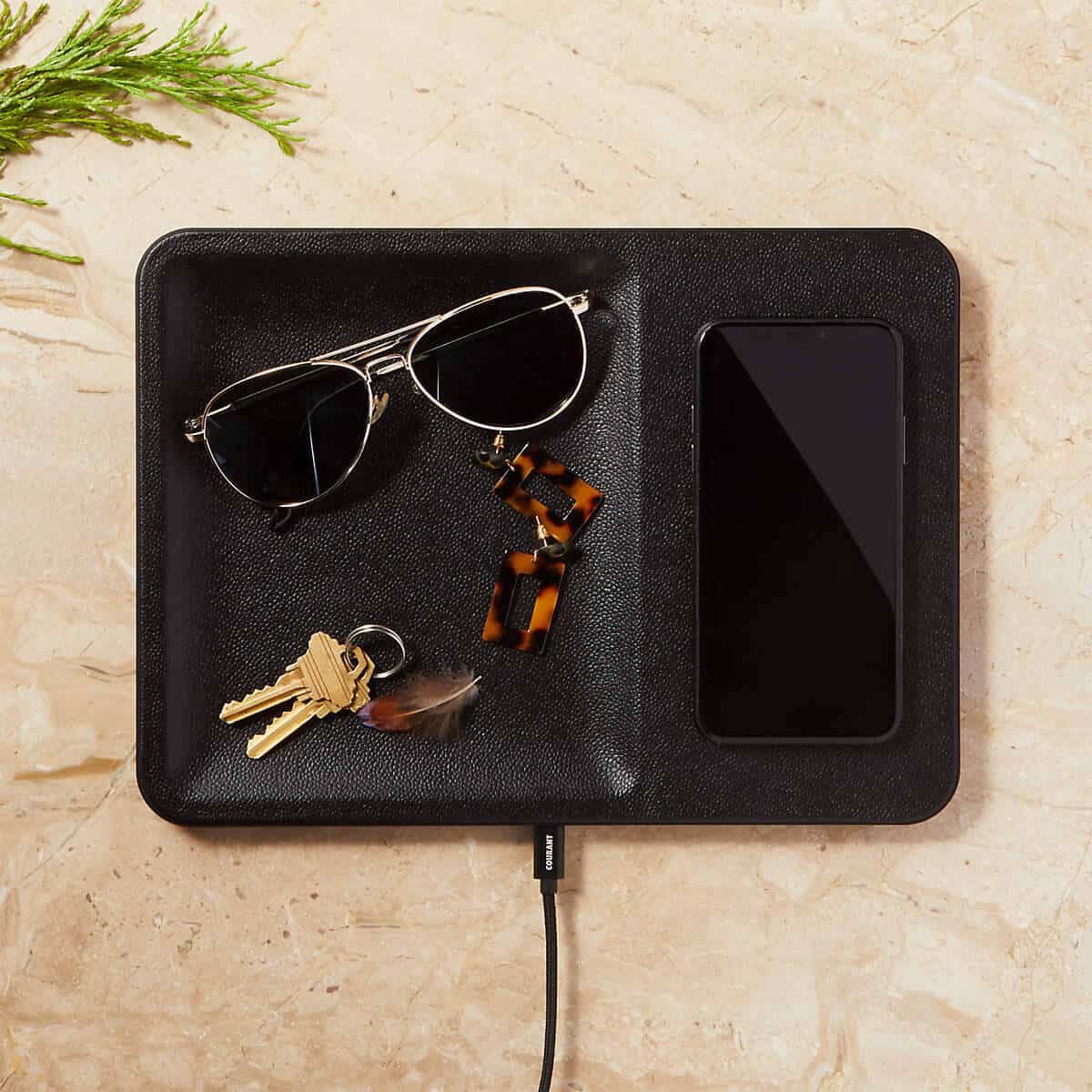 How cute is this contemporary catchall from CB2? Whether you're currently working from home or back in the office, this is a sophisticated and practical charger and catch-all that will look great on any desk where you can drop your sunglasses, keys, and whatever else you have collected in your pockets. I love mine. You will too.
I love adding old-world elements into a modern space because of the dynamic contrast it creates. This decorative sand timer is a fun modern yet vintage-inspired piece for any living room. These elements can add a bit of the unexpected and lots of visual interest. Plus you can get it quickly, and without the trip to the thrift store. Grab it now.
I get so many DM's from you guys asking where I got my round marble top table from. You can get the exact same one here. This is actually one of my favorite tables that I have in my nook because of the mix of real marble, slim tulip base, and brass accents. It pairs perfectly in my breakfast nook. It's a great price and a well worth it investment..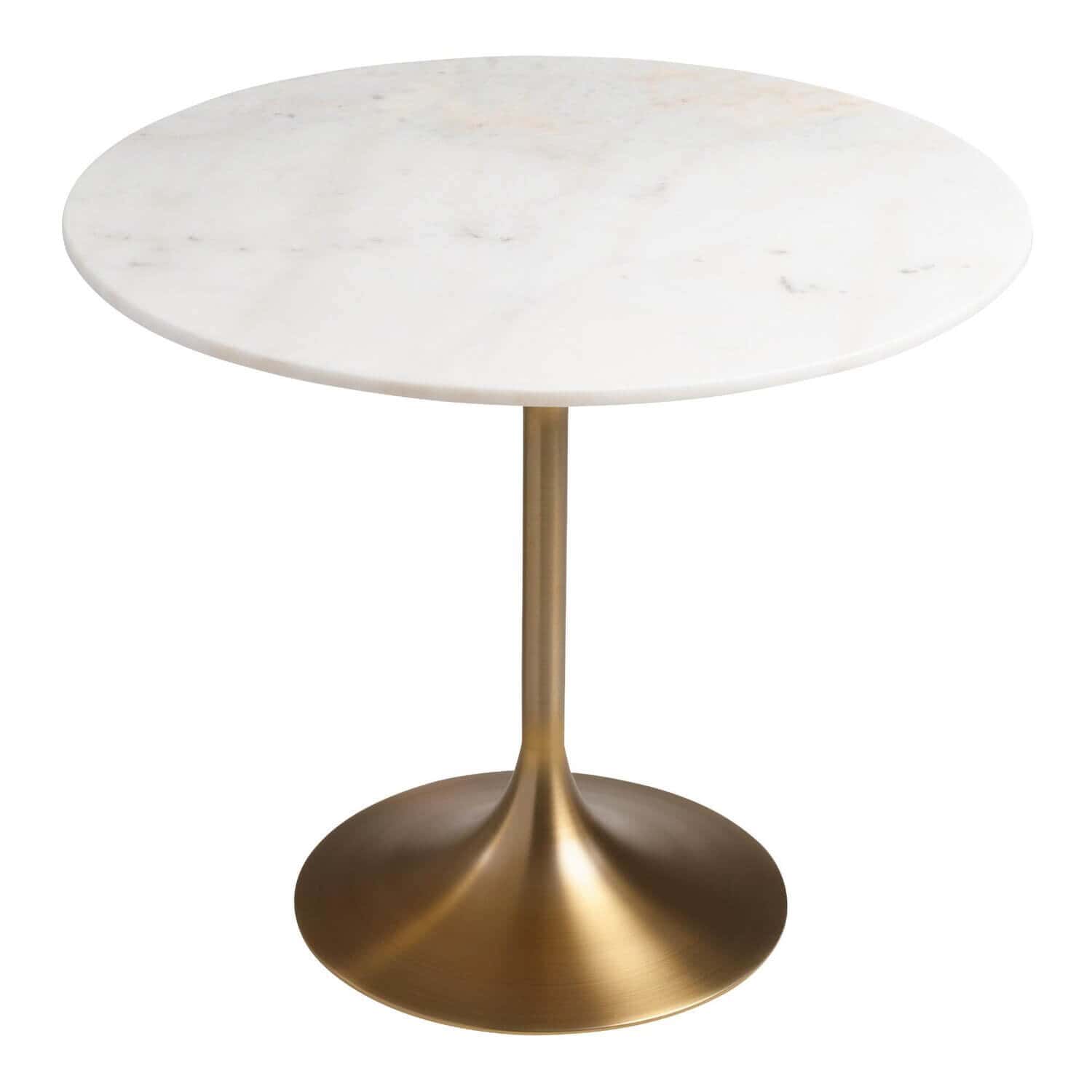 Weekend deals
As always, don't miss out on these awesome sales that are happening this weekend!
Joss & Main – So many great chairs on sale that are worth checking out.
Anthropologie – Extra 25% off this weekend!
APT2B – If you're looking to buy a new sofa, you might want to check out their bargains.
Wayfair – I can't gush enough about their selection of styling pieces! So many unique items at affordable prices.
West Elm – Extra 50% off on clearance items!

Have a great weekend y'all! Try to do at least two things that inspire you, okay? It doesn't have to be anything major as long as it brings you joy and gets you excited. Believe me, it's good for the soul. Xoxo