Candied oats just make me happy – period. I don't know, but there is something about the bubble of oats on a stove early in AM that just makes me feel at home. The steam, the slow roll of the oats, and the thought of this delicious treat just fill me with joy. This recipe sweetens the pot on a traditional oatmeal breakfast, both quickly and easily. I use strawberries when they are in season – but really you can use any stone fruit that you prefer. From start to finish it takes less than 15 minutes to make and of course, it's beautiful too. It always amazes me how much people love this dish – myself included. Wanna give it a try? See below:
Time:
Prep: 5 min
Cook: 10 min
Total: 15 min
Serves: 1-2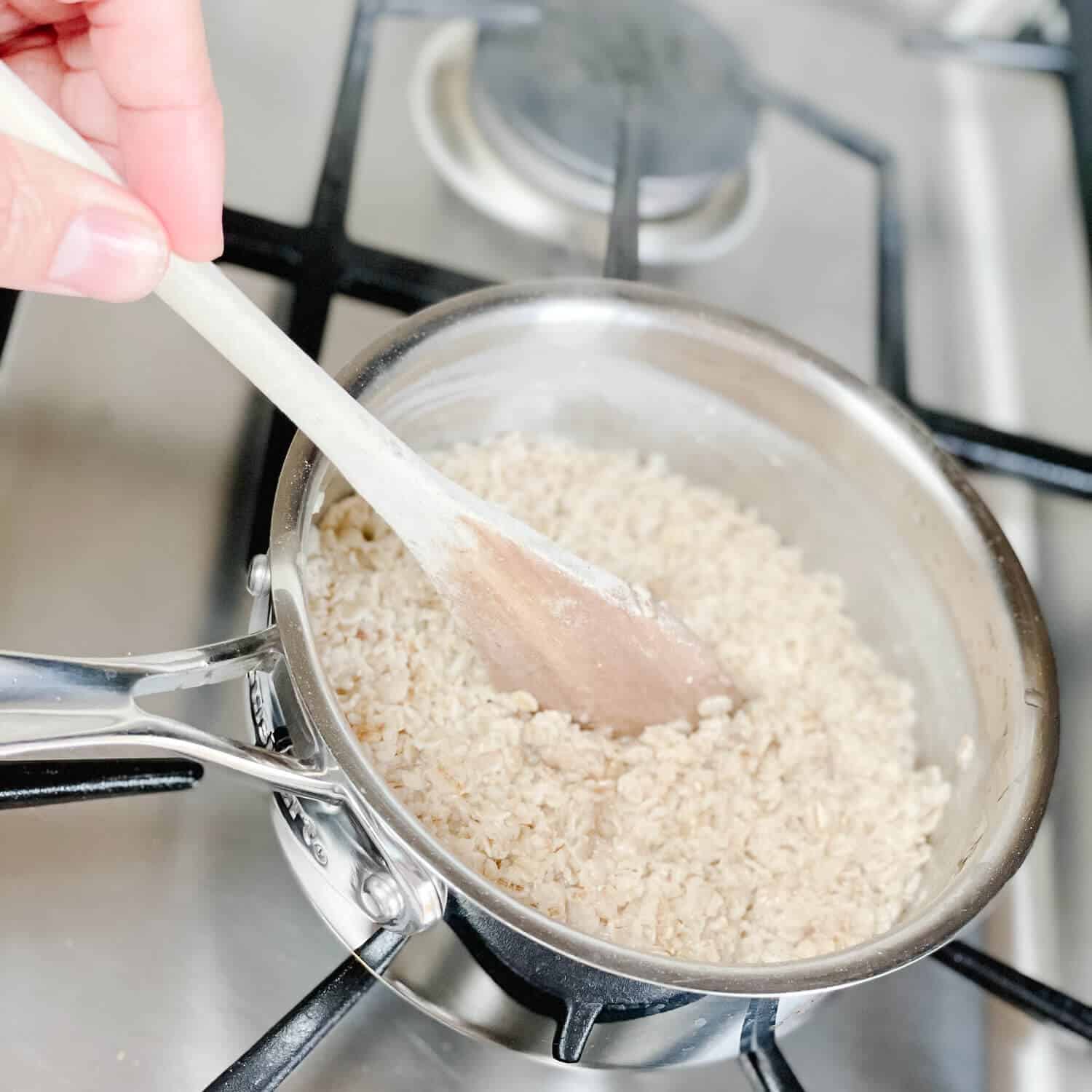 Ingredients:
1/2 cup oats
1 cup water or milk
Dash of salt (optional; for low sodium diets, omit salt)
1 to 2 handfuls of walnuts, or pecans
12 strawberries
2 tbsps of brown sugar
1 tbsp of butter
Directions:
Boil water or milk and salt.
Stir in oats.
Cook about 5 minutes over medium heat; stir occasionally
Cover and let cool for 5 more minutes off heat.
Meanwhile……
Make the Candy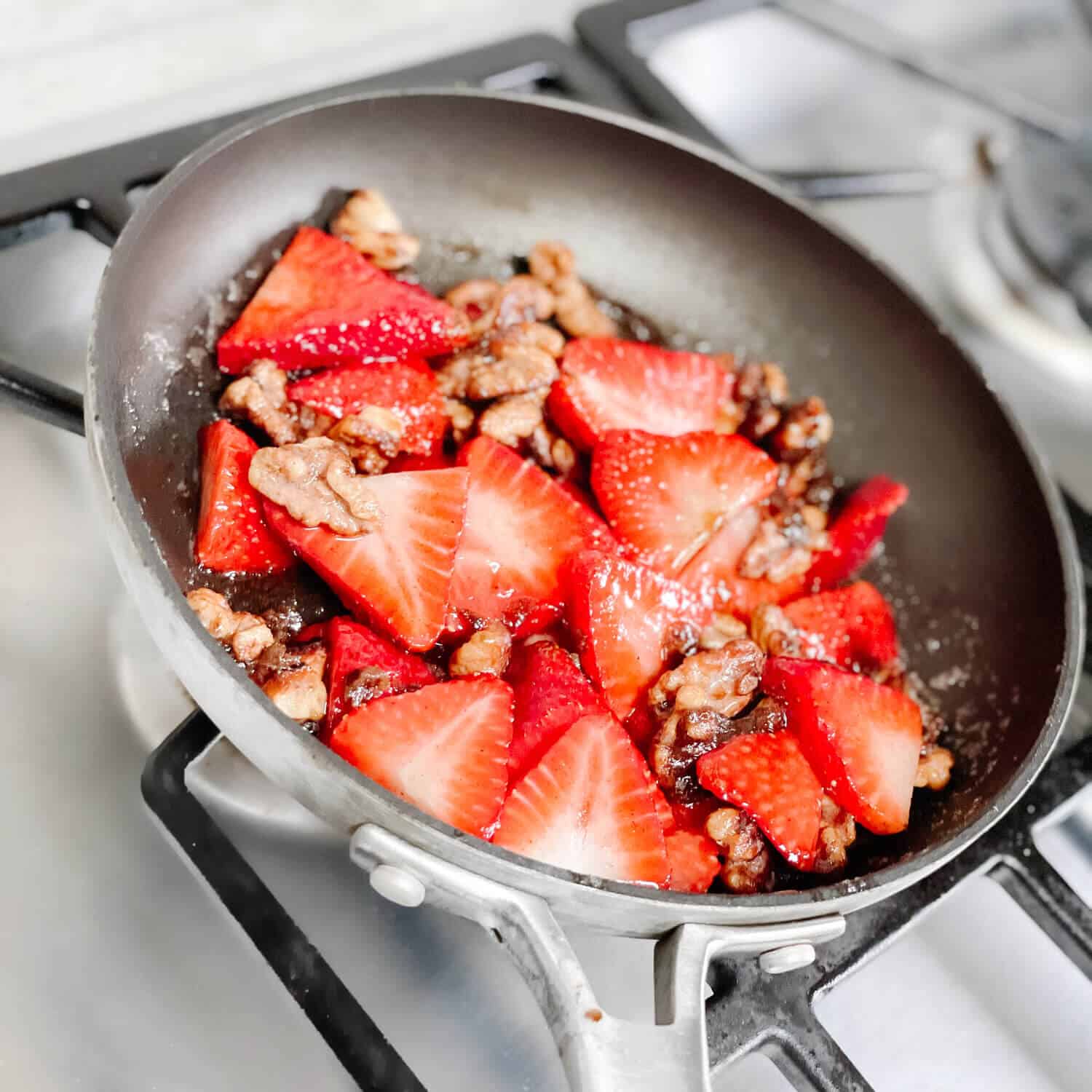 Rinse + Remove the stems of fruit. If you use a fruit with seeds feel free to remove those at your pleasure too.
Slice strawberries length wise and into triangles. I usually can get 3-4 slices in per strawberry.
Sauté – Warm up butter in a frying pan. Once it starts to bubble (and is not yet brown) add the walnuts and sauté while stirring frequently for 2-3 minutes.
Add Fruit – Add fruit and incorporate for another minute. Then….
Add Sugar – Add sugar to walnuts. Continue to stir in pan. Don't let it burn! This should just take another 2 minutes.
Plate – Remove lid from cooked oats and fluff with a fork. Spoon into your bowl of choice
Add Candy – to the top of the oats and serve with a spring of basil or rosemary to garnish
Serve – right away. You can even pour a splash of warm milk or a few extra sprinkles of brown sugar to taste! Enjoy.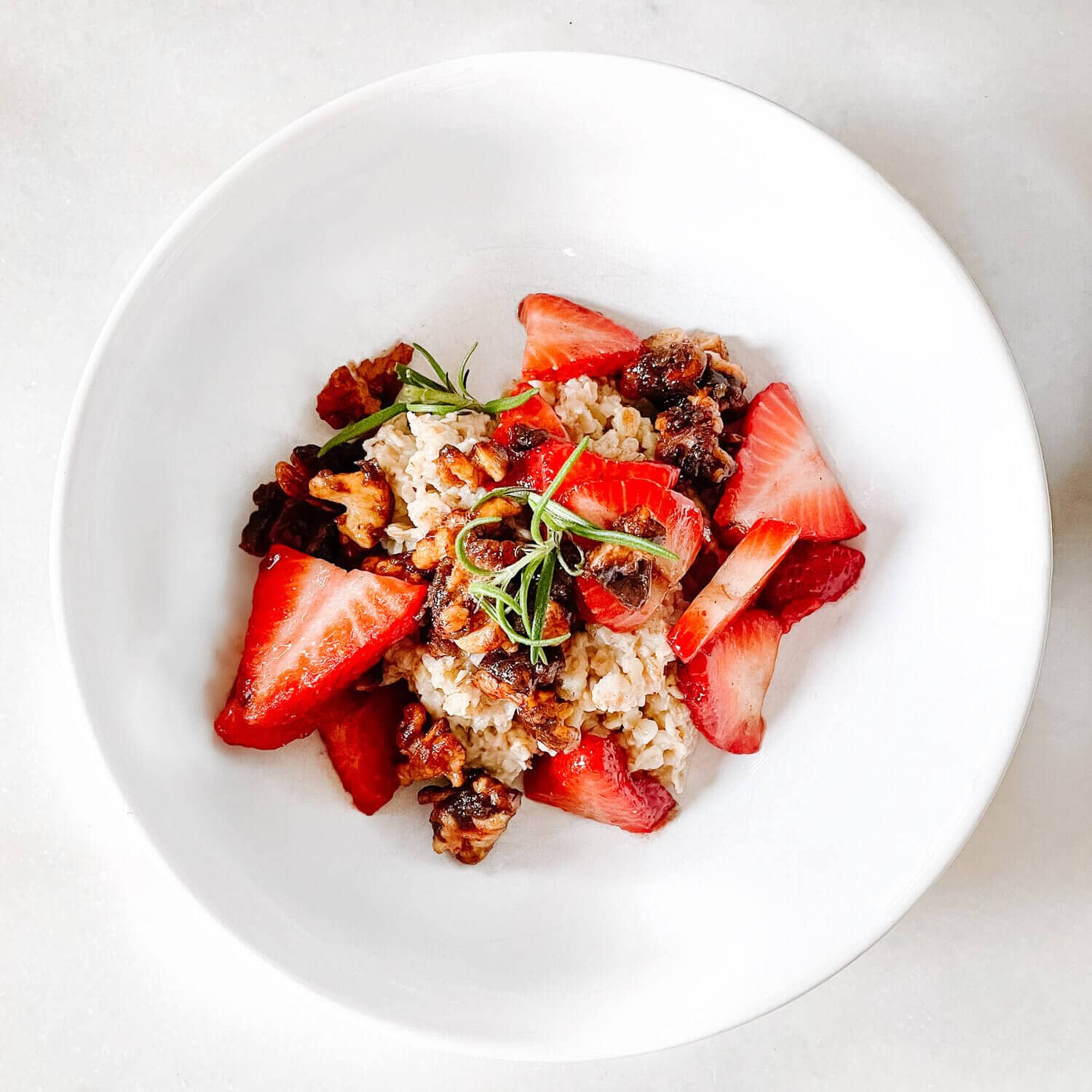 We love this quick and easy breakfast. It's icing on the cake that it's gorgeous too. When I am in the mood for something nourishing but also a treat without being too unhealthy this is my go to. It's a crowd-pleaser for kids too.

Will you give this a try? There is nothing easier (and more delicious) to make than candied oats. Enjoy!