When it comes to home improvement, design and DIY, there are an endless amount of possibilities of things you can do to improve your space. Some, require a big investment in time and resources – some even require a contractor or worse a city permit.
However, my top three (but really two) projects I do that IMHO yield the highest impact require just a small amount of time and sweat equity. Gosh, I hate that phrase, because lord knows I hate to sweat. But, you know what I mean.

From my personal experience, as fun, as it is to work with a contractor on a new fireplace, bathroom, or bedroom renovation – I have found that there are really fun and significantly easier DIY projects one can tackle for a BIG payoff.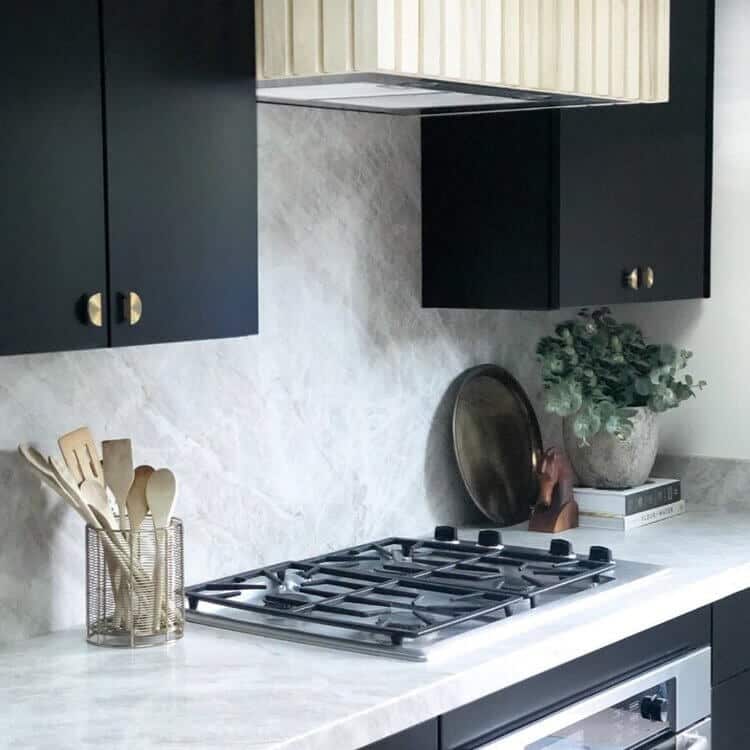 The biggest bang for your buck are as follows:
Paint – Duh everyone knows this – but I don't love painting but I think we can all agree painting a thrifted dresser or accent wall in a bold or even muted color can dramatically change the look and feel of a space instantly for the cost of a bucket of paint, a paintbrush and an hour or two of your time.
Swap or Add Hardware – With just a screwdriver you can dramatically shift the mood of a space by replacing that dated dresser or cabinet pull with new gorgeous hardware. There are amazing options both online and at your local hardware store. The trick here is to match your existing hardware drill holes and source the perfect hardware upgrade that makes your heart sing.
Combine the Two – If you want to exponentially improve your room do both! Repaint that cabinet door with both inspiring colors, and swap out that pull for new hardware and you have a brand new room!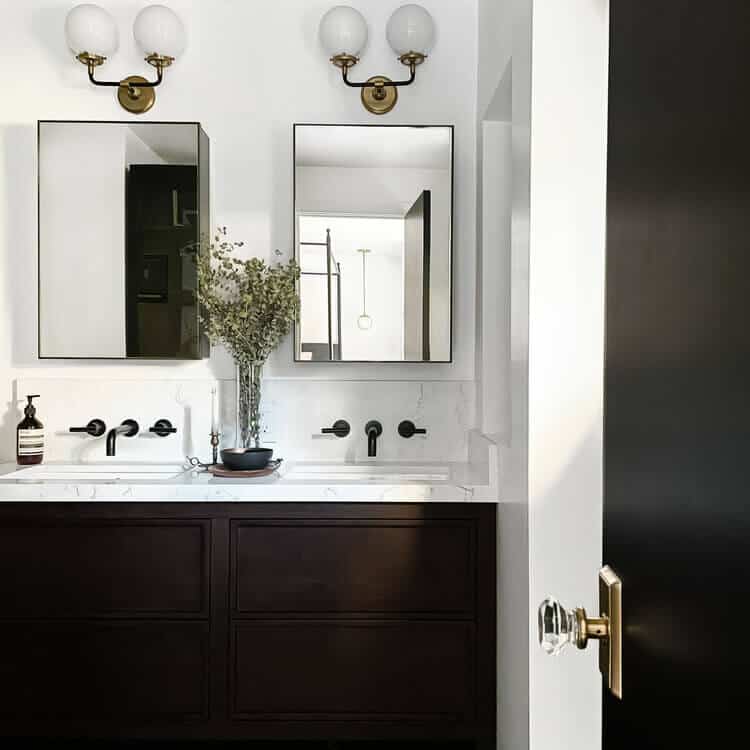 For me, I combined the two and re-surfaced our kitchen cabinets + doors were taken taking them from pre-fab 90's drab to a bold black with attitude and pizzaz. Guys, it made such a difference. The best part? It was just the cost of some paint. I can not stress enough how this simple upgrade changed the entire mood in my home – in the best way possible.
While this post doesn't go over the re-surfacing of cabinets it was super easy and affordable. Moe to come on that soon.
But with a bucket of paint, some new drawer pulls/ door handles, and an afternoon at home you can make a dramatic difference in your space for the better. If I can do it, you can too!
Give it a try. You won't regret it. Here are my sources: