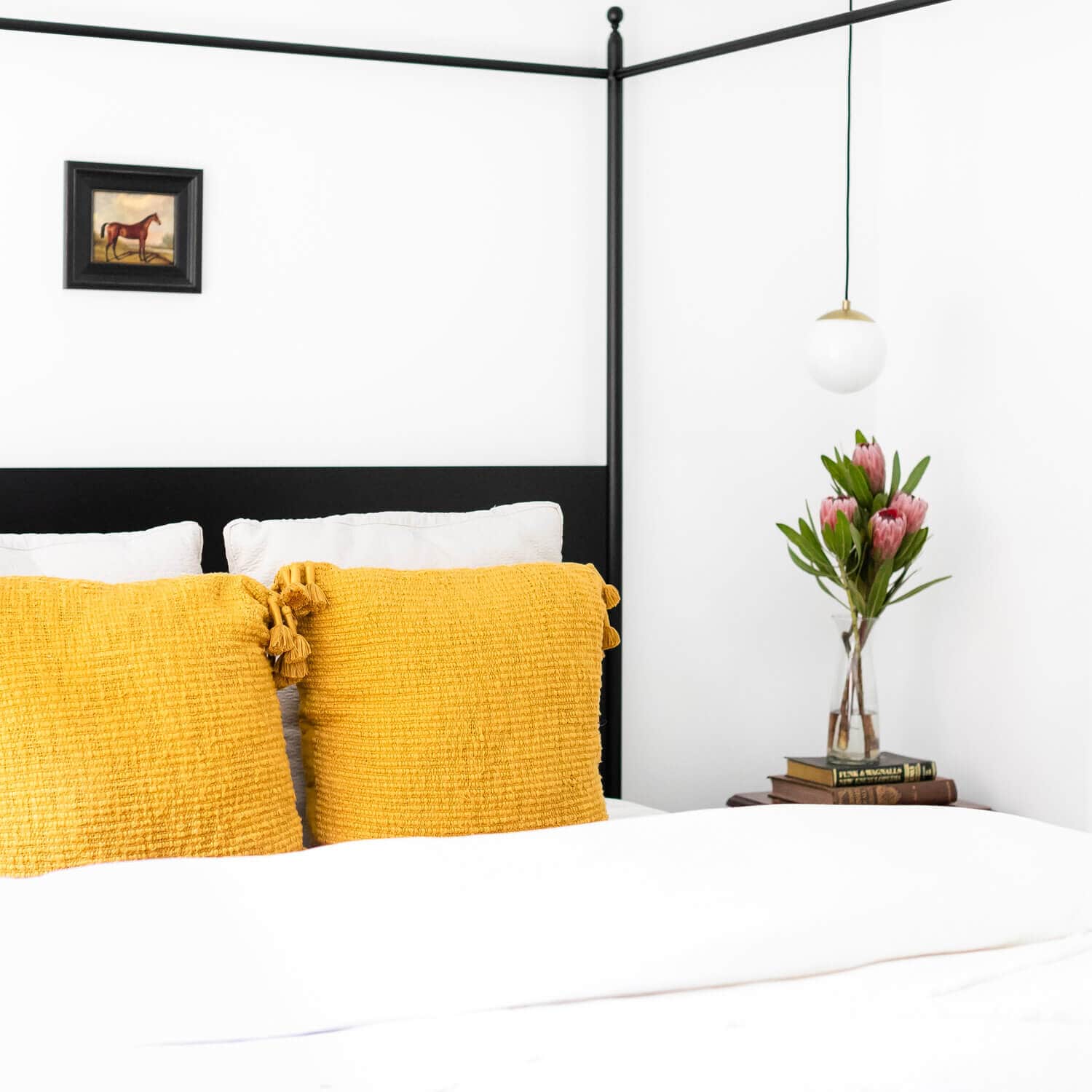 What do you like to do on the weekends? Do you have any particular hobbies that you try to find time for on non-work days? As for me, I love to cook my favorite food or try out new recipes.
I find that having a hobby is really important in maintaining a balanced life. You don't necessarily have to set aside a specific time for it every week (although it's good if you can). Finding a little time to devote to your hobby every once in a while is more than enough and makes a world of difference. Don't believe me? Read this.
Here are some other things that I fell in love with this week: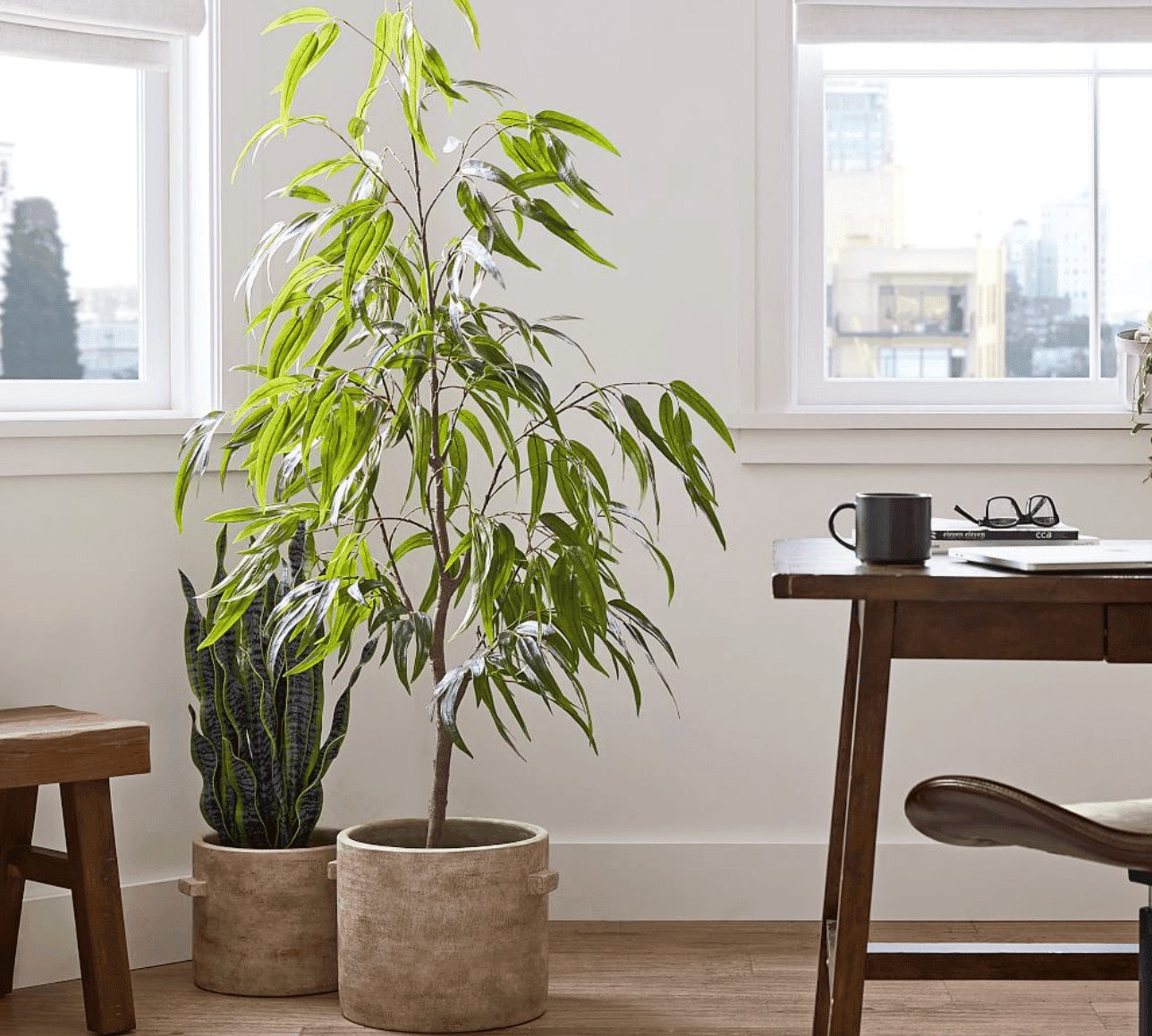 I always need a distressed, reliable (and pretty) planter. Seriously, how cute are these maya terra cotta planters There's always something enchanting about a plater with that lived in look – without the price-tag. I think these are an amazing size for the price point. Plus, You can never have too many indoor plants in your home. My favorites are here. Grab these if you want something fabulous on a dime!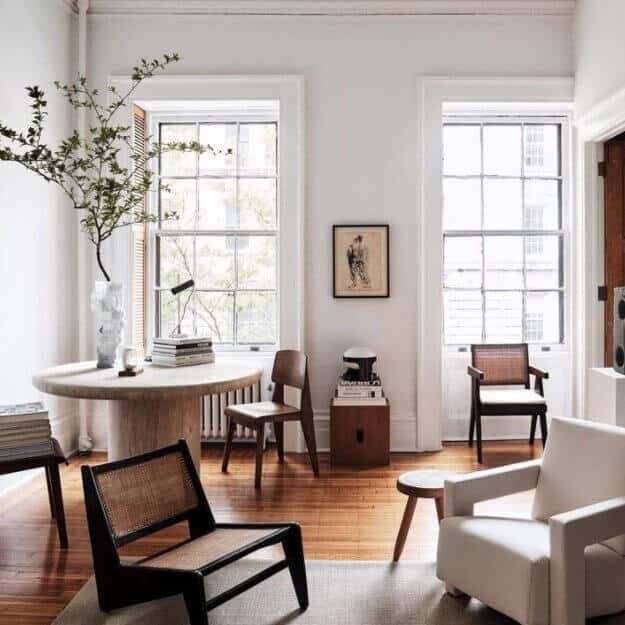 This week's Instagram inspo winner is one the only Colin King. I love his styling. He is hands down the best of the best. The photo of his NYC Apt is such a great example of why I love his work. Layered + minimal – he uses bright window light to get the best shots. He incorporates a ton of earthy brown hues in his styling with high contrast. Everything has a purpose in the compositions too. He simply loves layers, while keeping it focused, yet full of warmth, and interest. Just look at those branches. He is the master of branches. Isn't this room a dream? Okay, I will stop obsessing for now.
This is a great, super affordable "something to add" on top of your coffee table as a styling piece! The price is insanely good. ($10) Inside is a notebook to keep all your ideas in. The minimalist design makes it perfect for any home because it matches any décor no problem. Plus, the contrast is a sure-fire way to make a pop in your space. Go!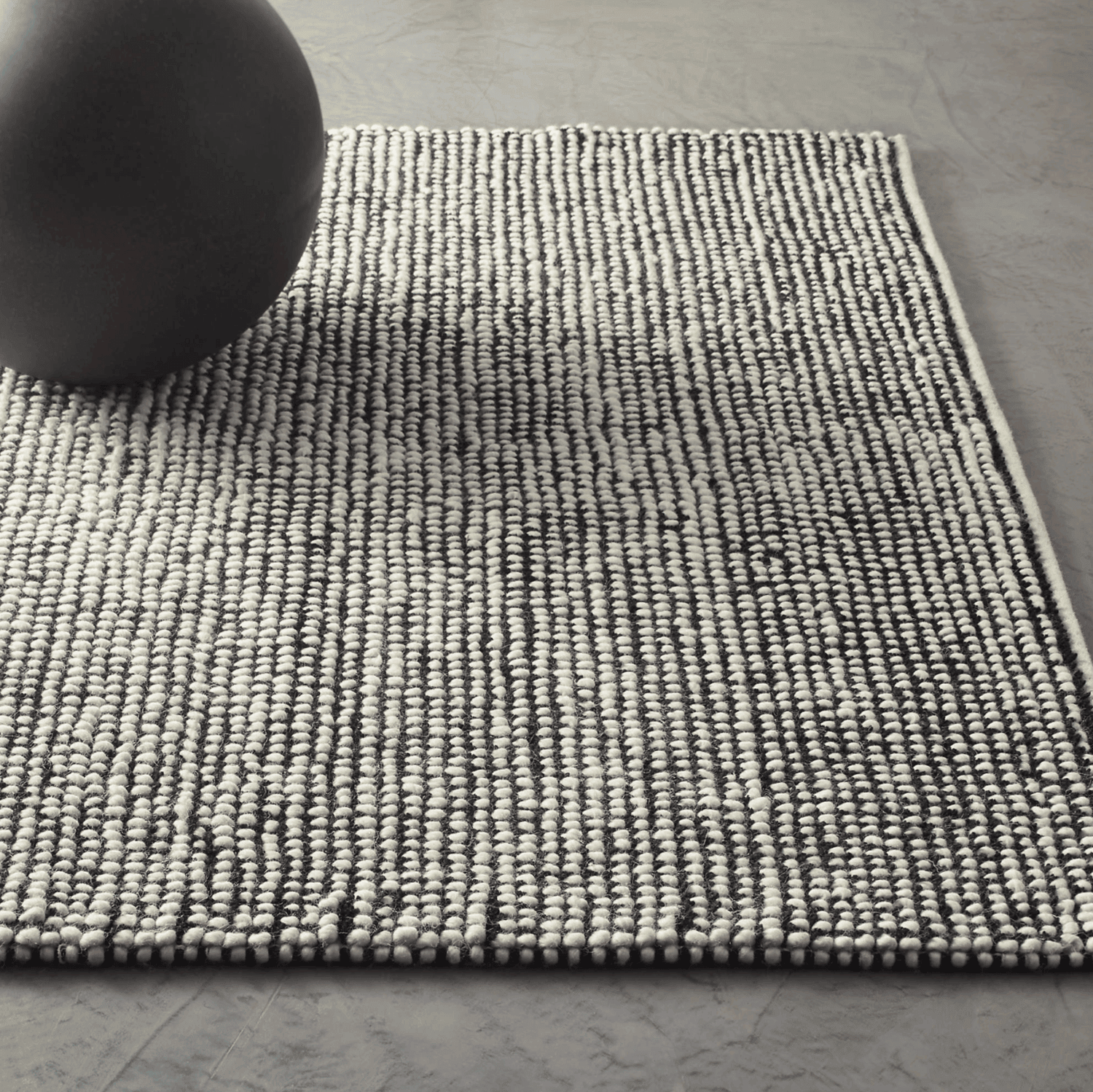 A lot of you sent me DM's regarding my rugs. Some of ya needed a suggestion for something that will work well in most rooms and is not vintage-inspired. I have had this beauty in my cart for months – yes months. If you want a rug, that will soften any floor, and elevate the look, without breaking the bank. This is your girl!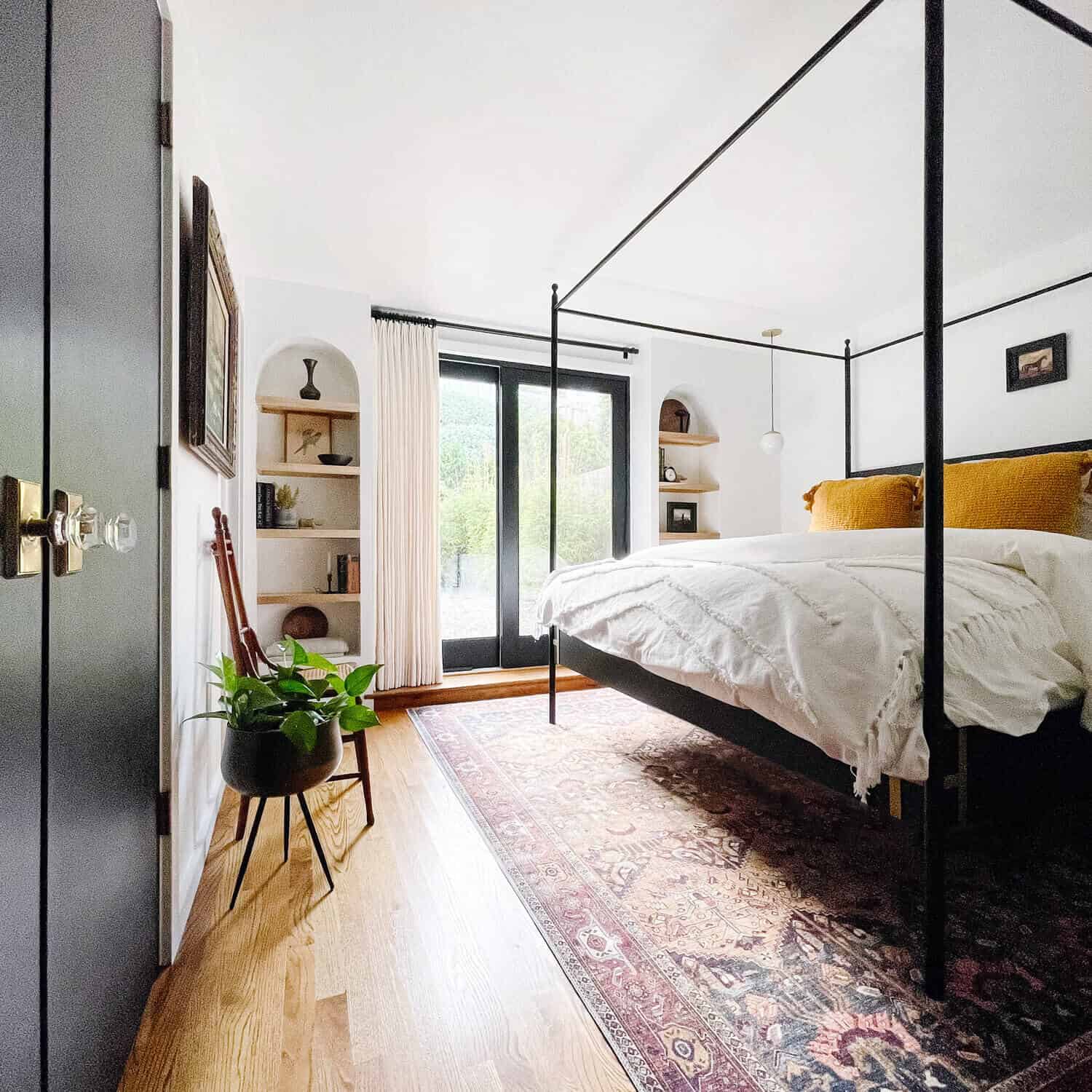 I don't know what it was, but I got a ton of requests for my bed frame this week. It's an amazing four-poster piece that was custom-made for my space. Although you certainly do not have to get it custom altered like we did to have it fit over a soffit. Check out this piece – it's a splurge – but if there is ANY piece worth splurging on. It's. your bed.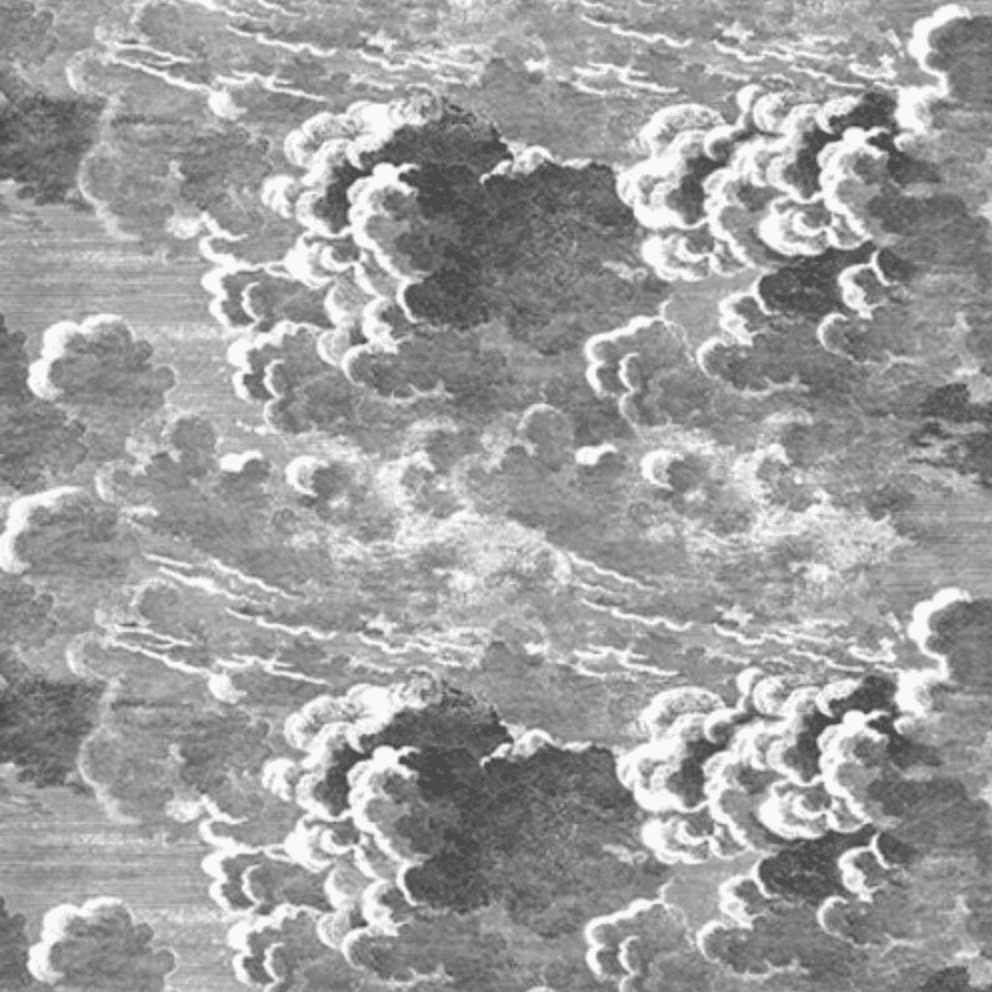 I literally think that I could look at wallpaper samples – all day every day. I finally settled on the perfect wallpaper for my stairwell. I'm gonna keep that a surprise for later, but in the meantime, I wanted to share this ever-so pretty wallpaper from Cole & Sons. It's a great design – and I almost went with it. I still might…maybe. These subtle details are enough to create an interesting visual appeal but are still bold enough for those that want a pop.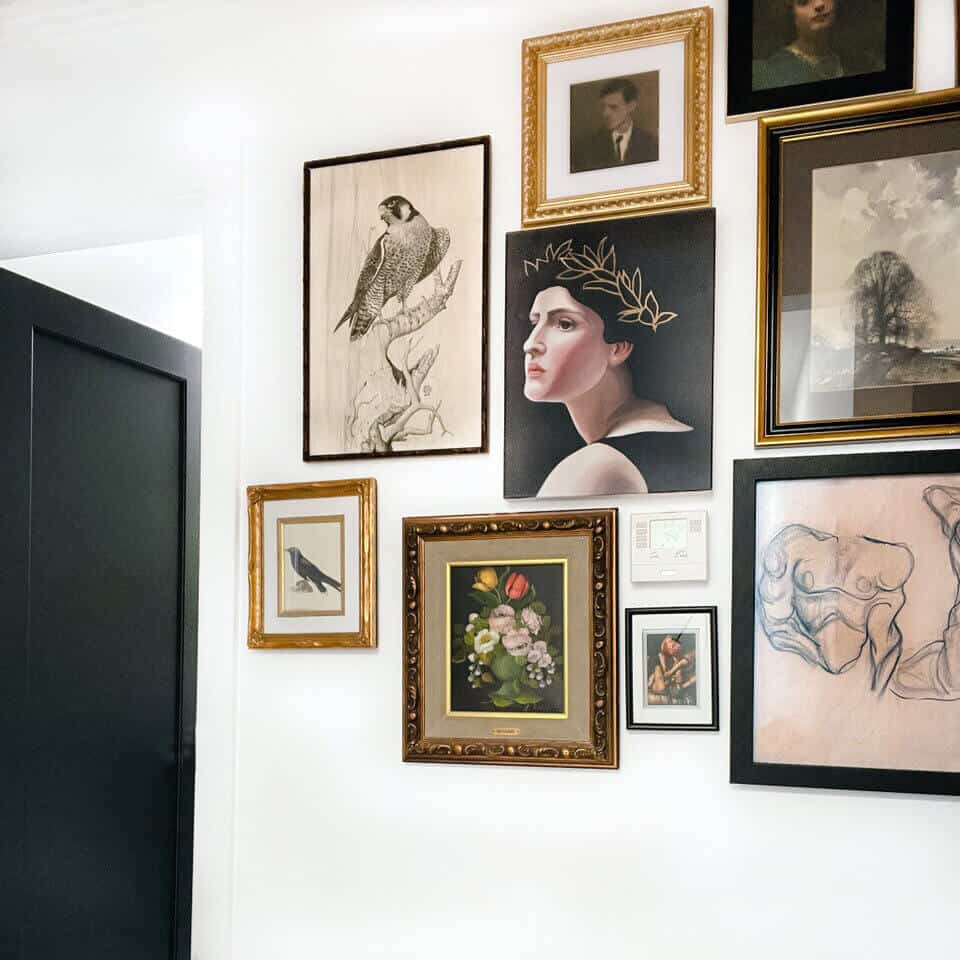 Wall art is often the final touch that brings together an entire home, whether you've recently moved into a new place or are redesigning your current home. Try These 13 Wall Art Décor Ideas to Take Your Home to the Next Level
A bar cart is a smart, and gorgeous way to spice up any room in your home. I love how fun they are to style. It's a blessing that they are equal parts function and beauty, to say the least. I love sauntering up to mine on Friday to kick the weekend off right. I adore the Maliza Bar Cart that I found on Amazon! It's simple and chic, with a great marble-inspired top that would look good in any room in your home – an outdoor deck!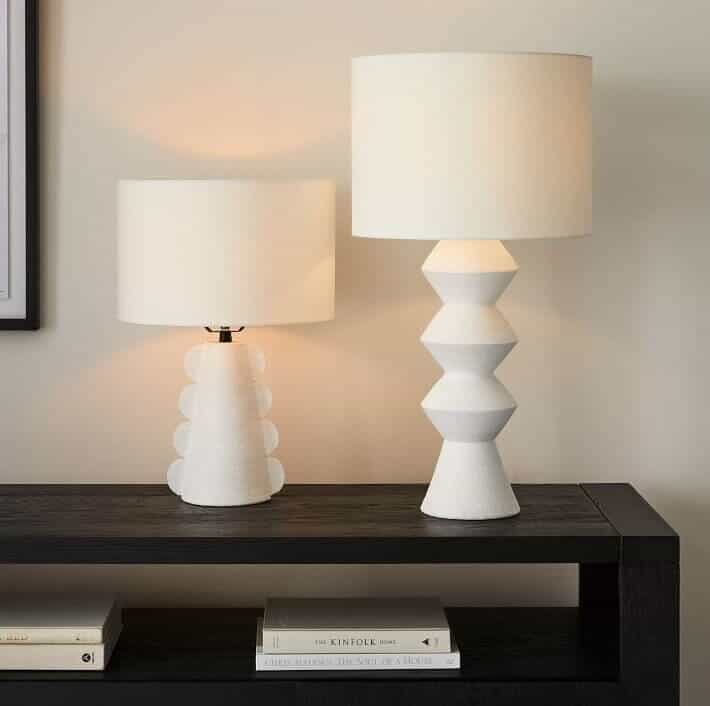 These stylish lamps by Diego Olivero are basically part sculpture, part lamp. These would pop beautifully against a dark accent or wallpaper wall. That's why I have been stalking these lamps a lot I think. Adding a warm glow to your nightstand or side table is always a great way to make home – feel like home! Need a lamp? Grab one of these.
My DIY post on Instagram because y'all loved my horse sculpture so much! You can grab this great option on a budget. If you're looking to add a little equestrian element to your décor I think this is awesome. It's a great scale, distressed stone, and porportion.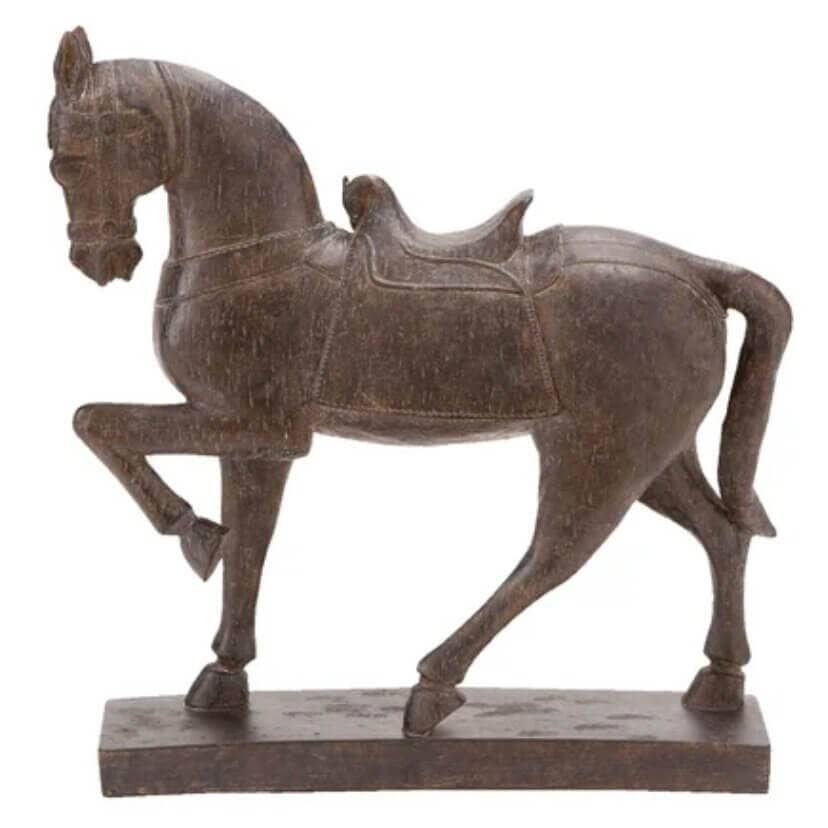 Weekend deals
Don't miss out on these fabulous sales this weekend:
One King's Lane – So many beautiful chandeliers at discounted prices!
Anthropologie –Extra 25% off on ALL sale items! Need I say more?
Target – Up to 50% off on select home items! Now's your chance to store up on some essentials.
CB2 – Have you seen their sale selection of velvet sofas?
Serena and Lily – Beautiful pillows at a fraction of their originals costs!
Have an awesome weekend, you guys! Try to find a little time during these next two days to do something that you really enjoy. You deserve it. Xoxo