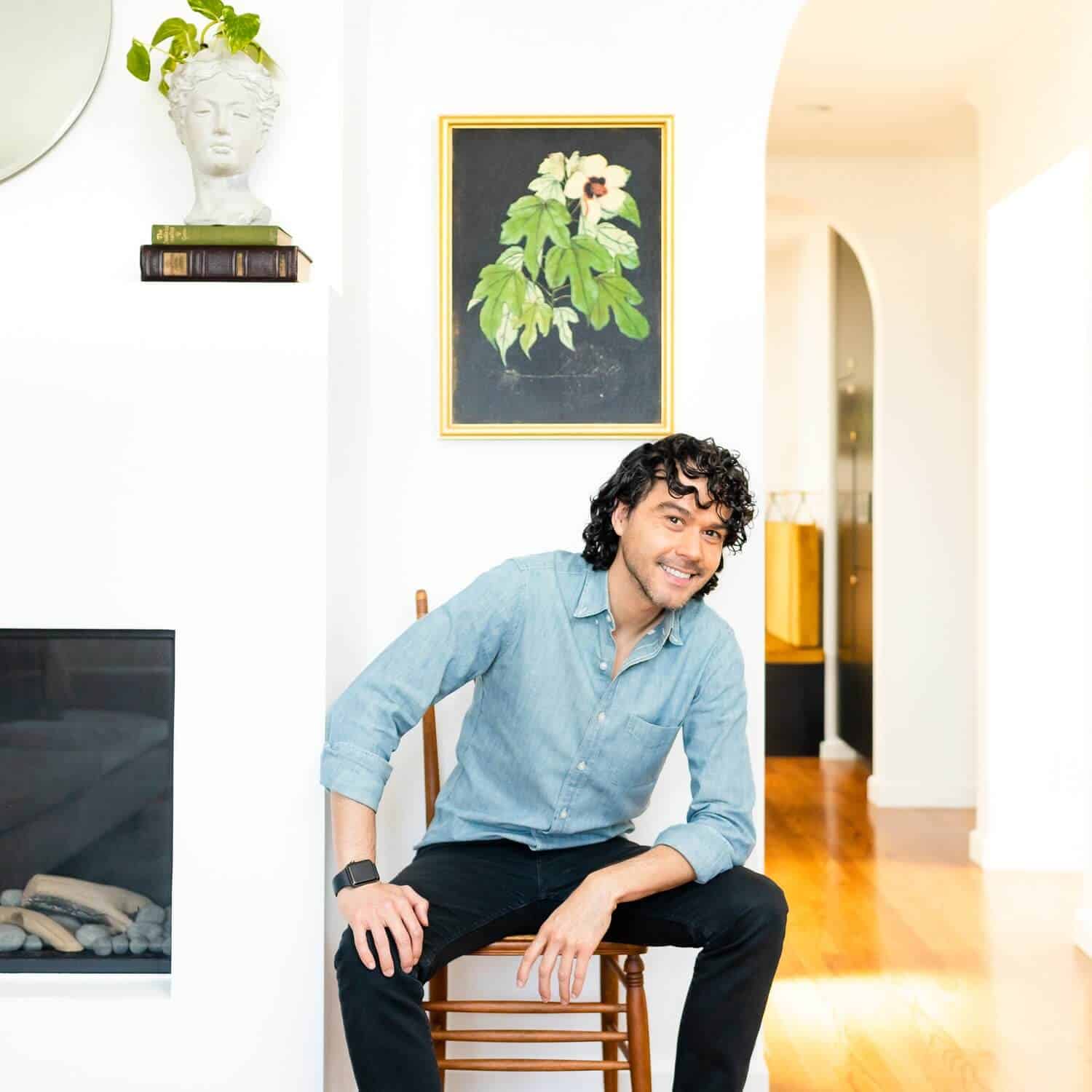 Wow! Can you believe that the year is already about to conclude? We are racing into the holiday just like that. It got me thinking. What did y'all love the most – like REALLY really love. Not just what you said you liked – but what you actually purchased. So, I went back and looked at the numbers and figured out what y'all purchased for yourselves. I was thrilled by the results – some shocked me though! Here's a round-up of my research for ya – all in one place called the top 21 of 21 (as proven by facts) that y'all loved the most from my blog and home so far this year. Consider one of these or more for your loved ones for The gift giving season. I promise they are all great. Check em out:
1. Euro Chunky Tassel Throw Pillow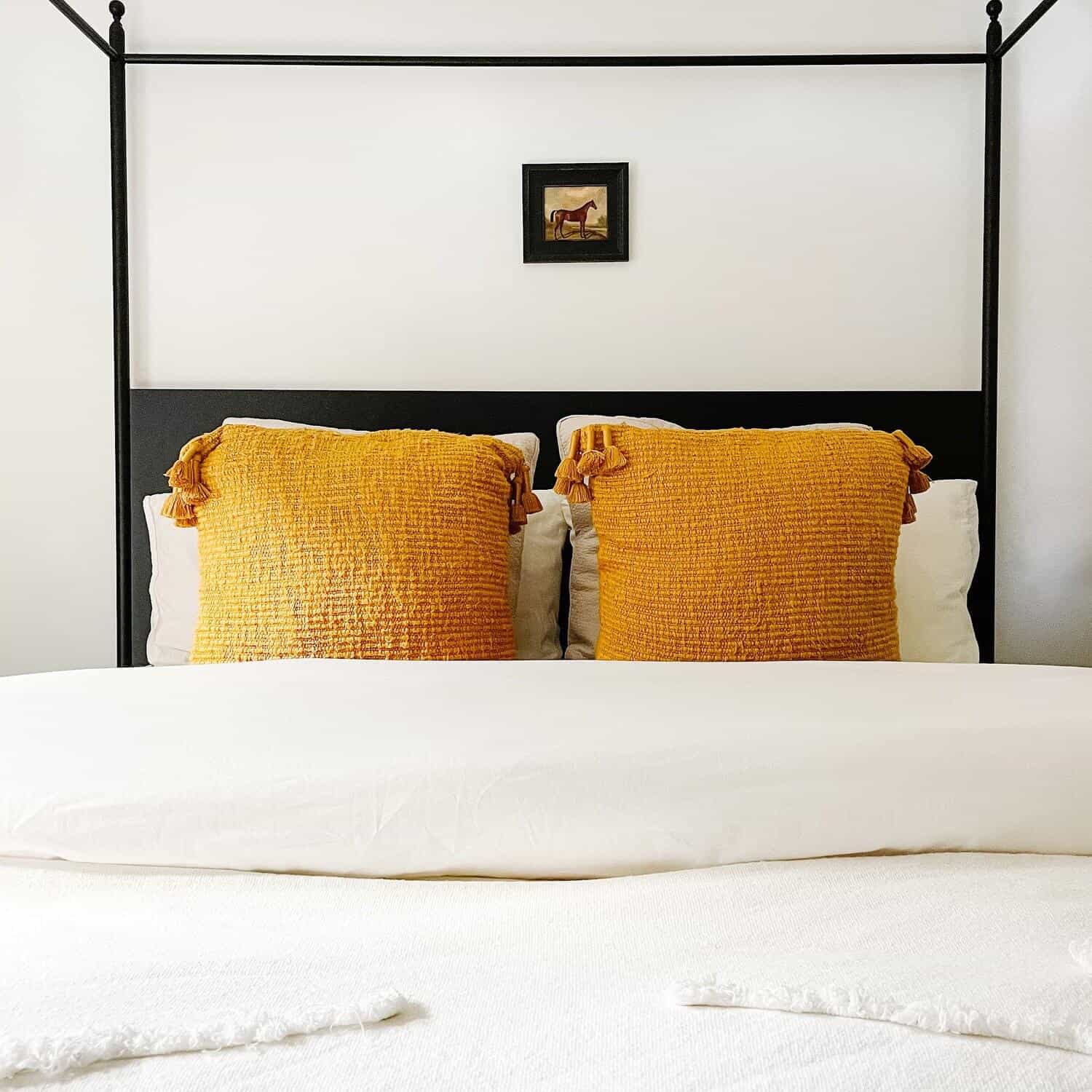 Your #1 favorite item – ever! The Euro Tassel Pillow The color (and price) of this throw pillow is simply divine and it really adds a pop of gorgeous color to any bed or sofa. Plus, the tassel gives it just the right amount of interesting detail without being too much. Be sure to mix and match these with some neutral or monochrome bedding for a big impact! It's no wonder these are your favorite. They are mine too!
2. Loloi II Skye Natural Sand Rug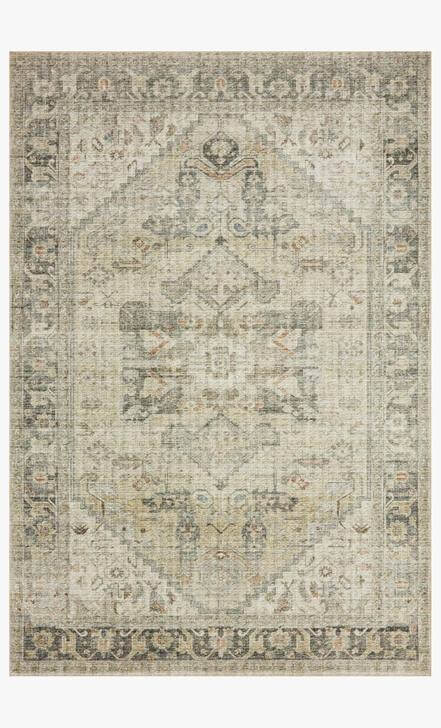 This is by far the holy grail as far as rugs go – it's neutral, classic, and goes well with anything – modern or classic. Whatever your design aesthetic maybe, this rug just effortlessly blends well with the rest of your décor because it's neutral and distressed acting as the perfect foundation.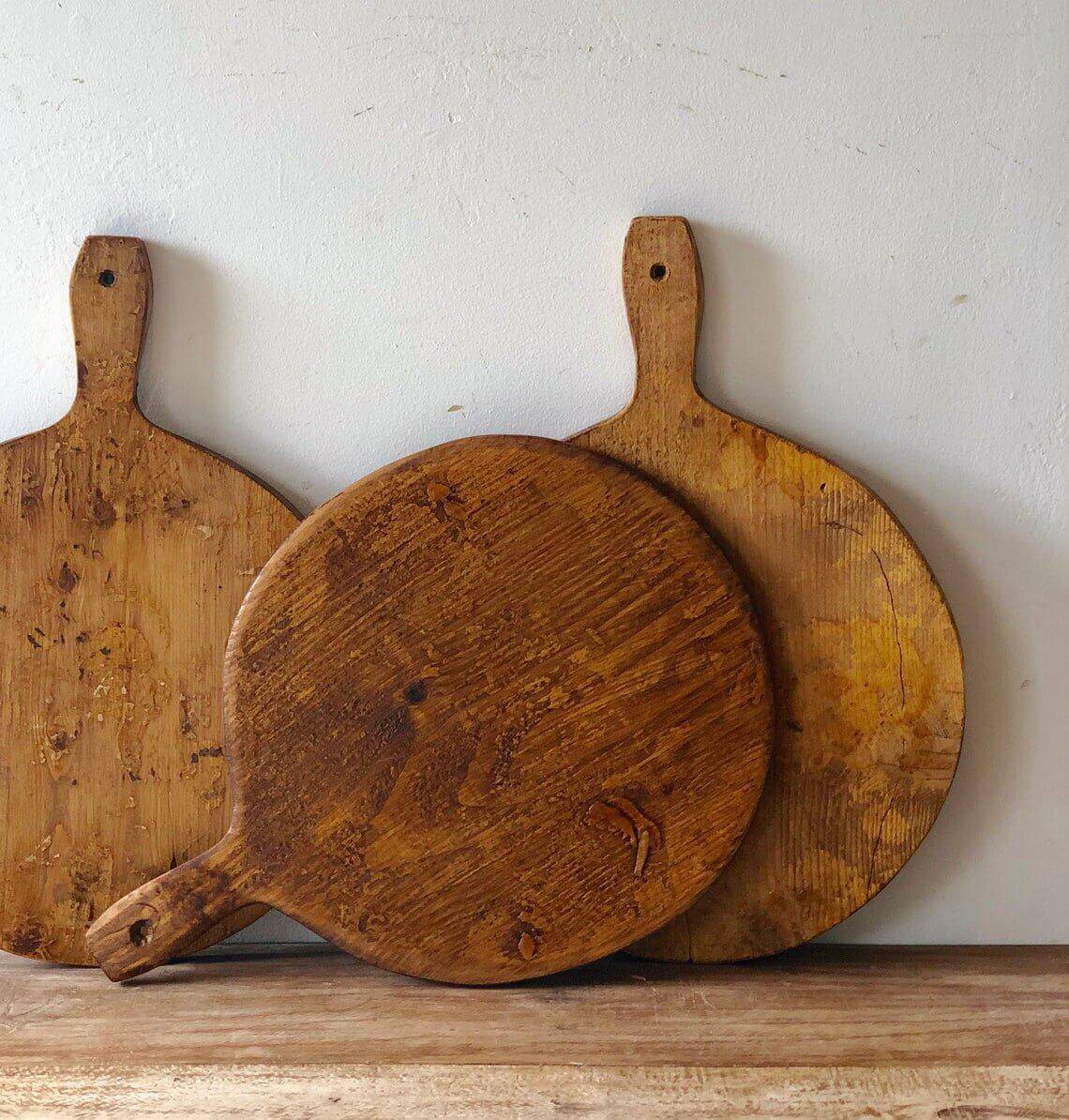 Y'all know I enjoy spending time in the kitchen, so it probably comes to no surprise that this bread board made it into the list! Whether you're just slicing cheese or cutting bread, this board is practically your best friend. I honestly love it so much and adore the wood's beautiful patina! I can't believe how many of you have purchased one of these. It's no wonder – they are stunning and the price is perfect.
4. Josephine Black Iron Canopy Bed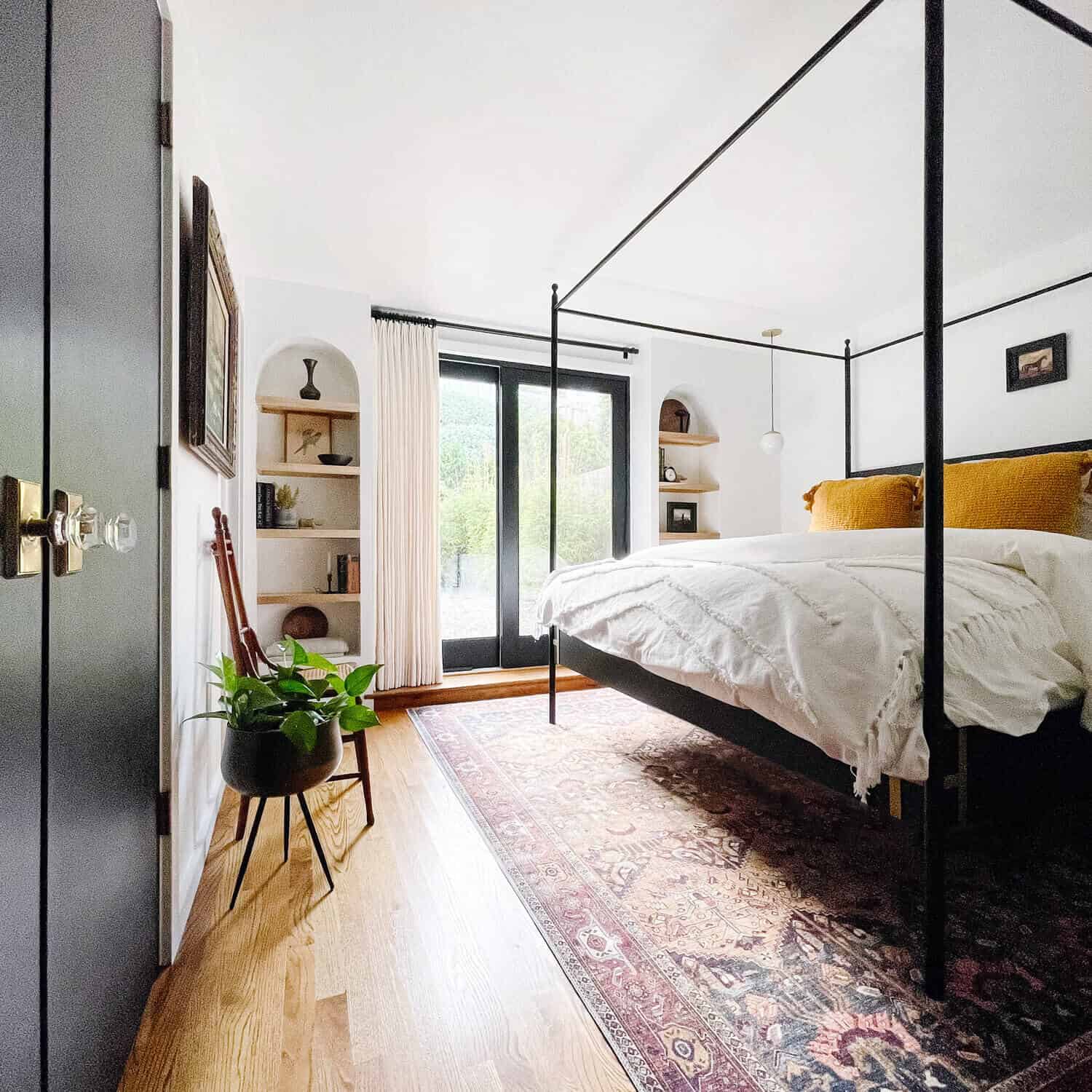 This bed looks very sleek and stylishly modern, which is actually the main reason why I got it in the first place. And you know what? I never regretted it. It doesn't get any better than this contemporary take on a traditional classic.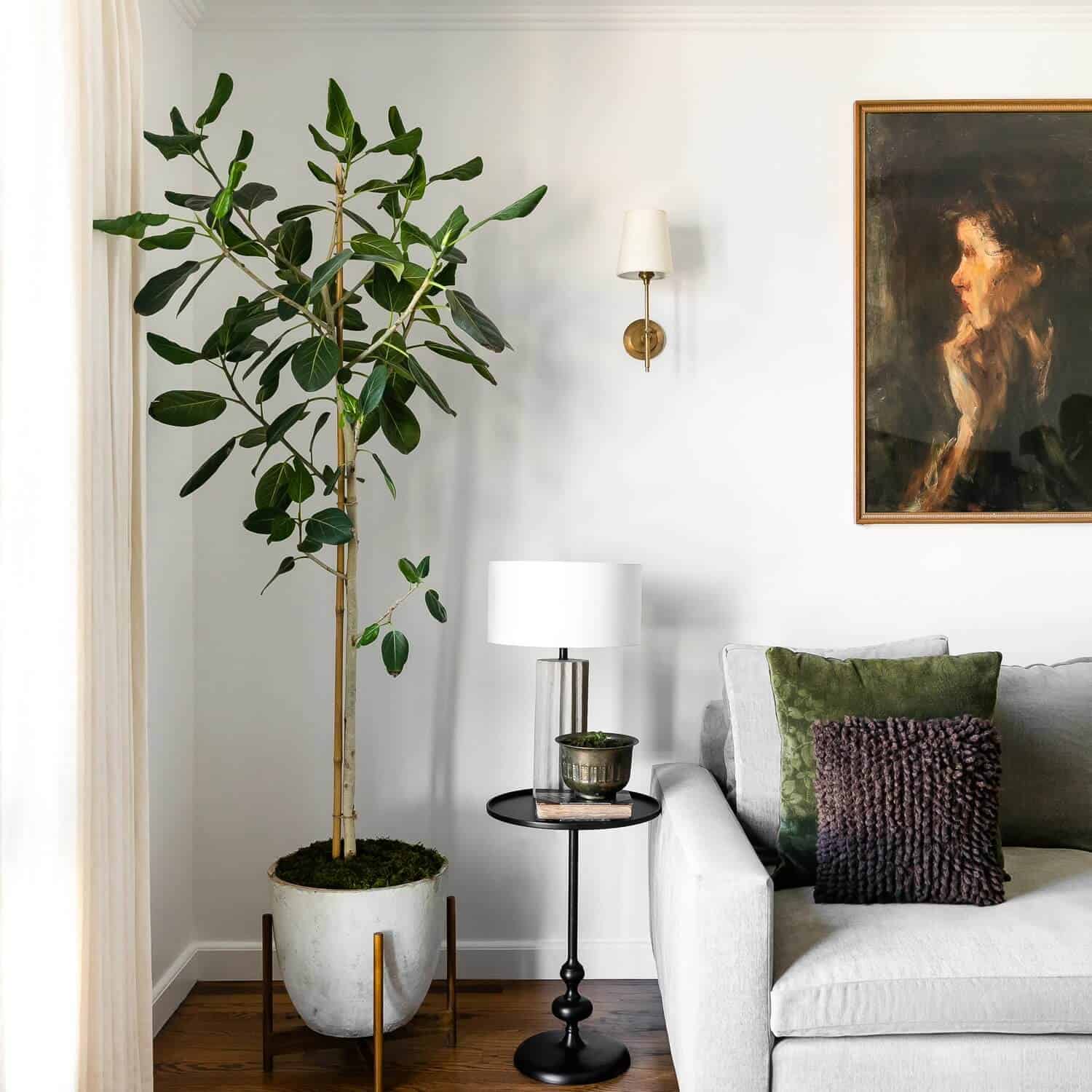 I use this table mainly as a decorative piece where I can place styling items like a cute plant or a decorative bowl to hold my keys and other trinkets during the day. I like how it hardly takes up any space at all and looks so good next to my harmony sofa. Even better? It's from Target. Go!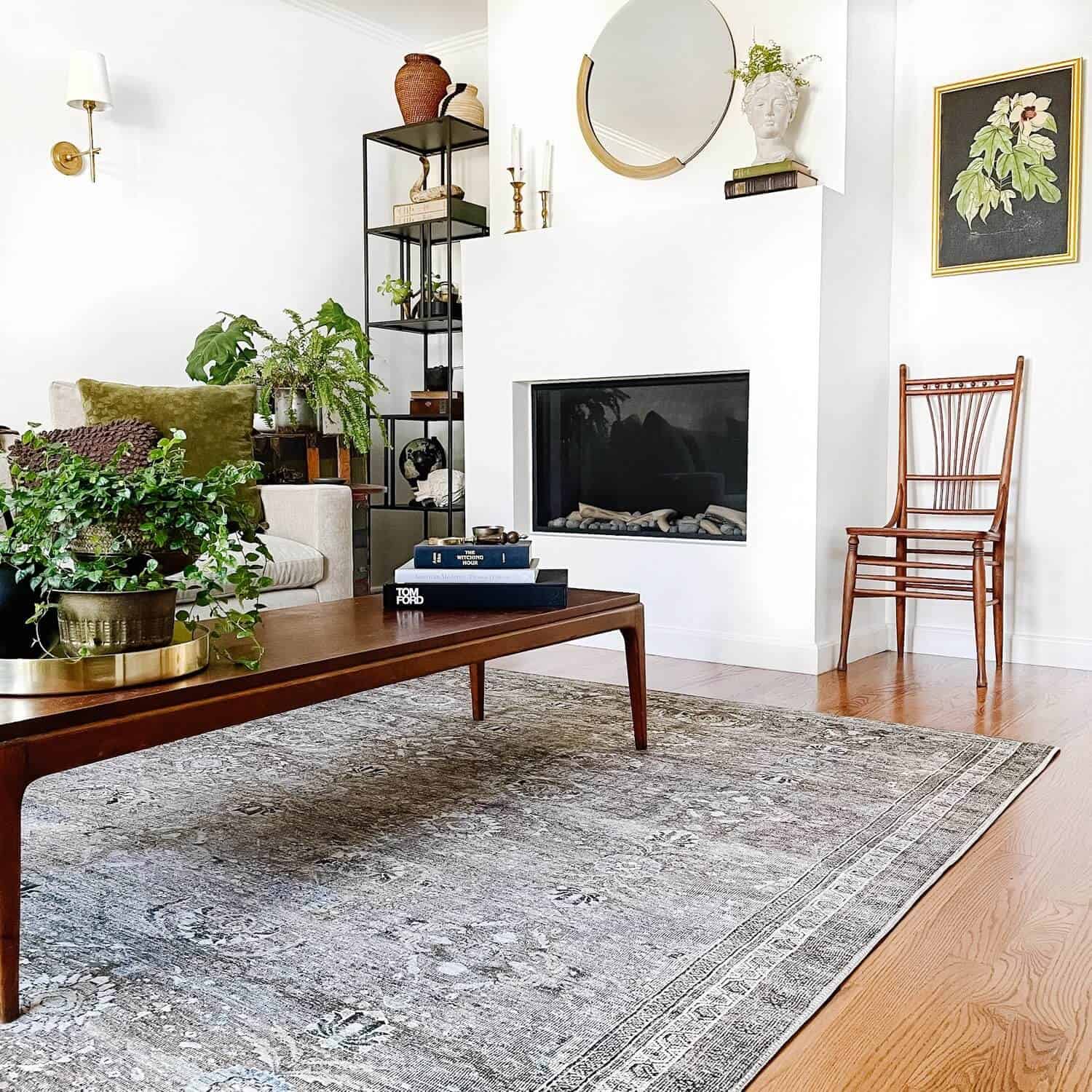 It's always good to switch up your rug every once in a while. Whenever the time comes for a quick change, this antique oriental rug is my preferred choice because of the gorgeous subtle pattern and neutral color.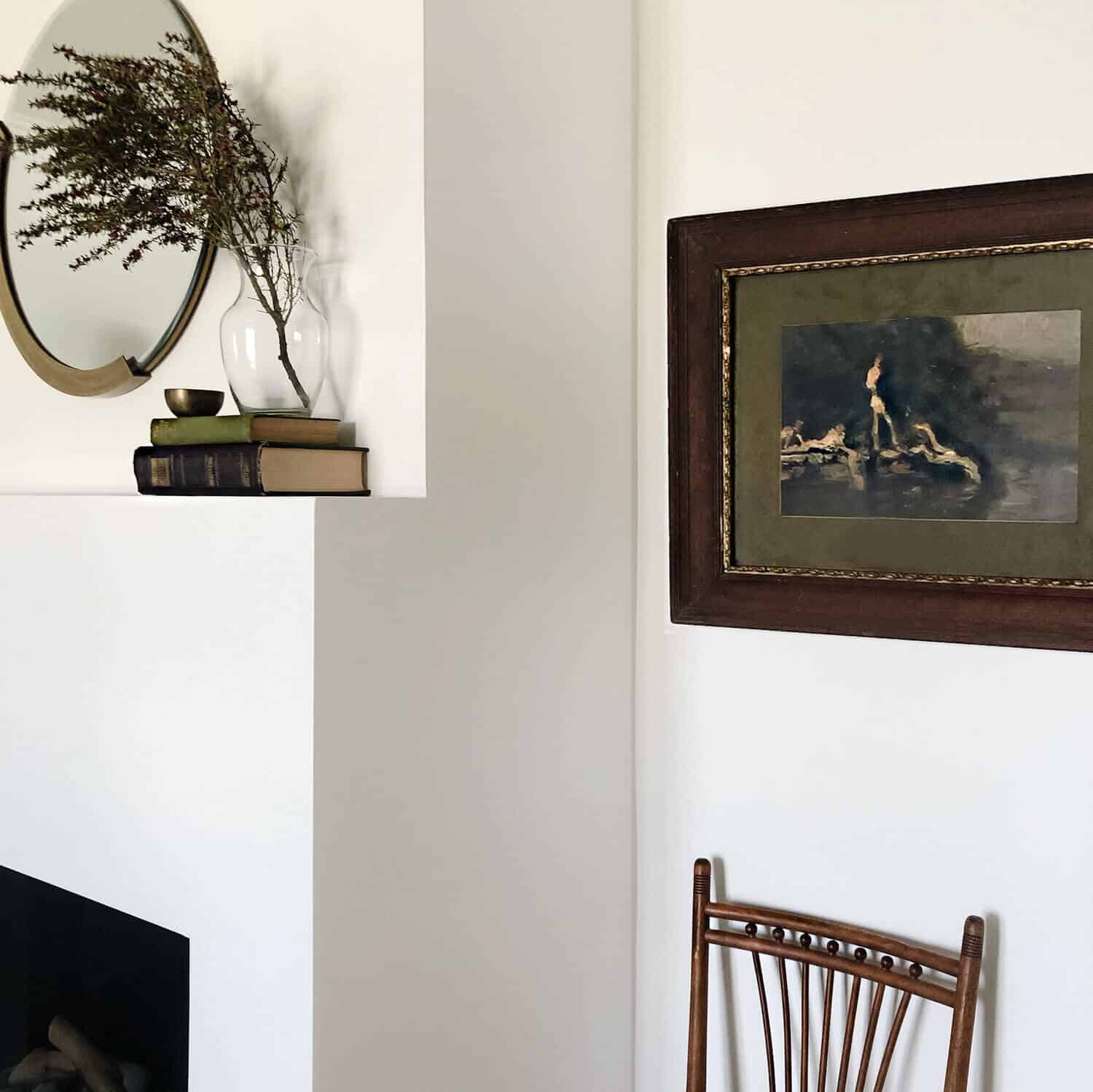 This art print really caught my eye because it just seemed like it had such an interesting story to tell. I mean, you can almost imagine yourself as part of the painting due to its vivid imagery. I love art pieces that evoke certain emotions and this one definitely does that for me by making me long for bygone summer days.
8. Brushed Gold Semicircle Drawer Pulls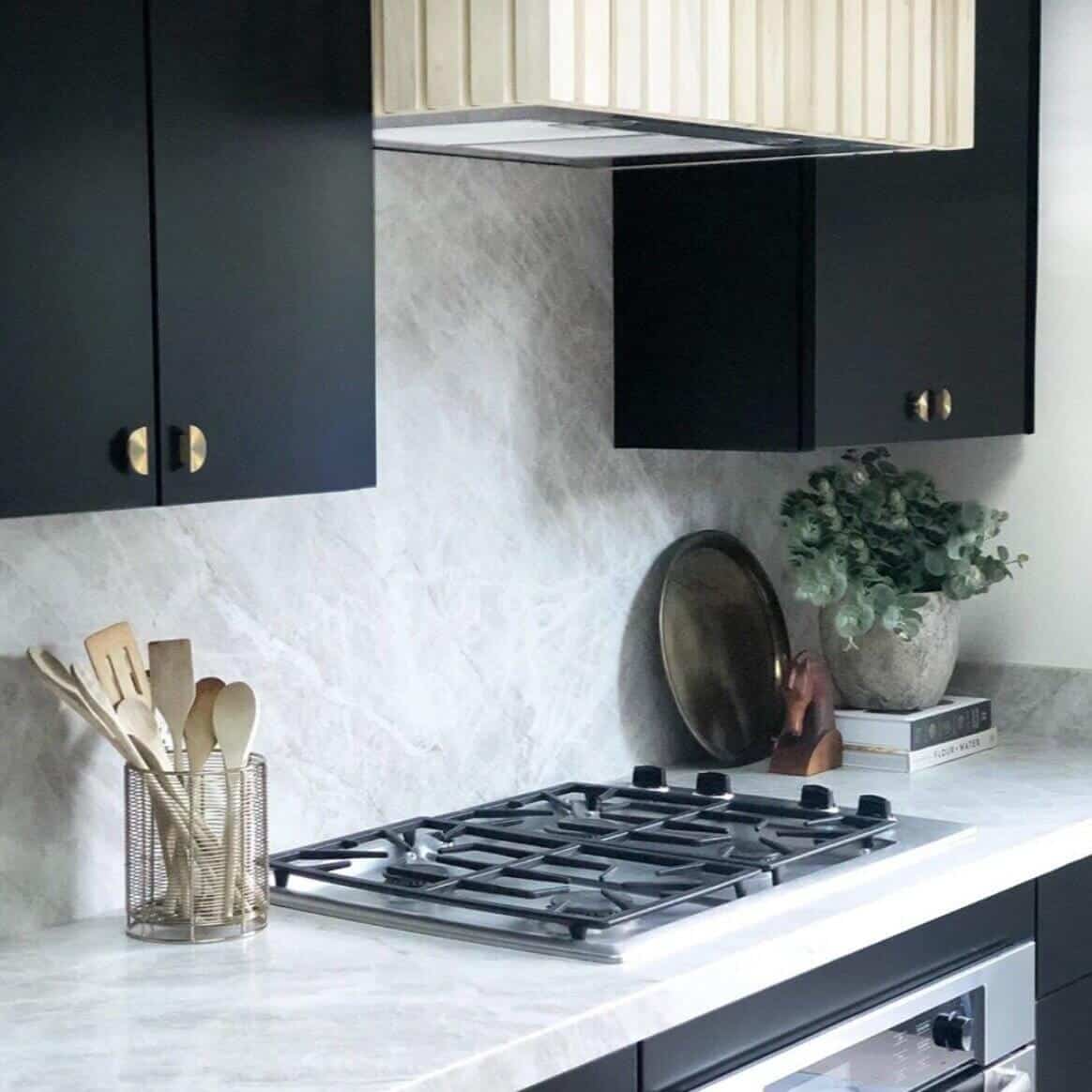 I know that most of you have probably seen these handle pulls on my kitchen cabinets countless times by now, but I am so happy with how they look that this list just wouldn't be complete without them. If you're looking for a fast and easy way to spice up the look of your kitchen, these half-moon pulls will do the trick!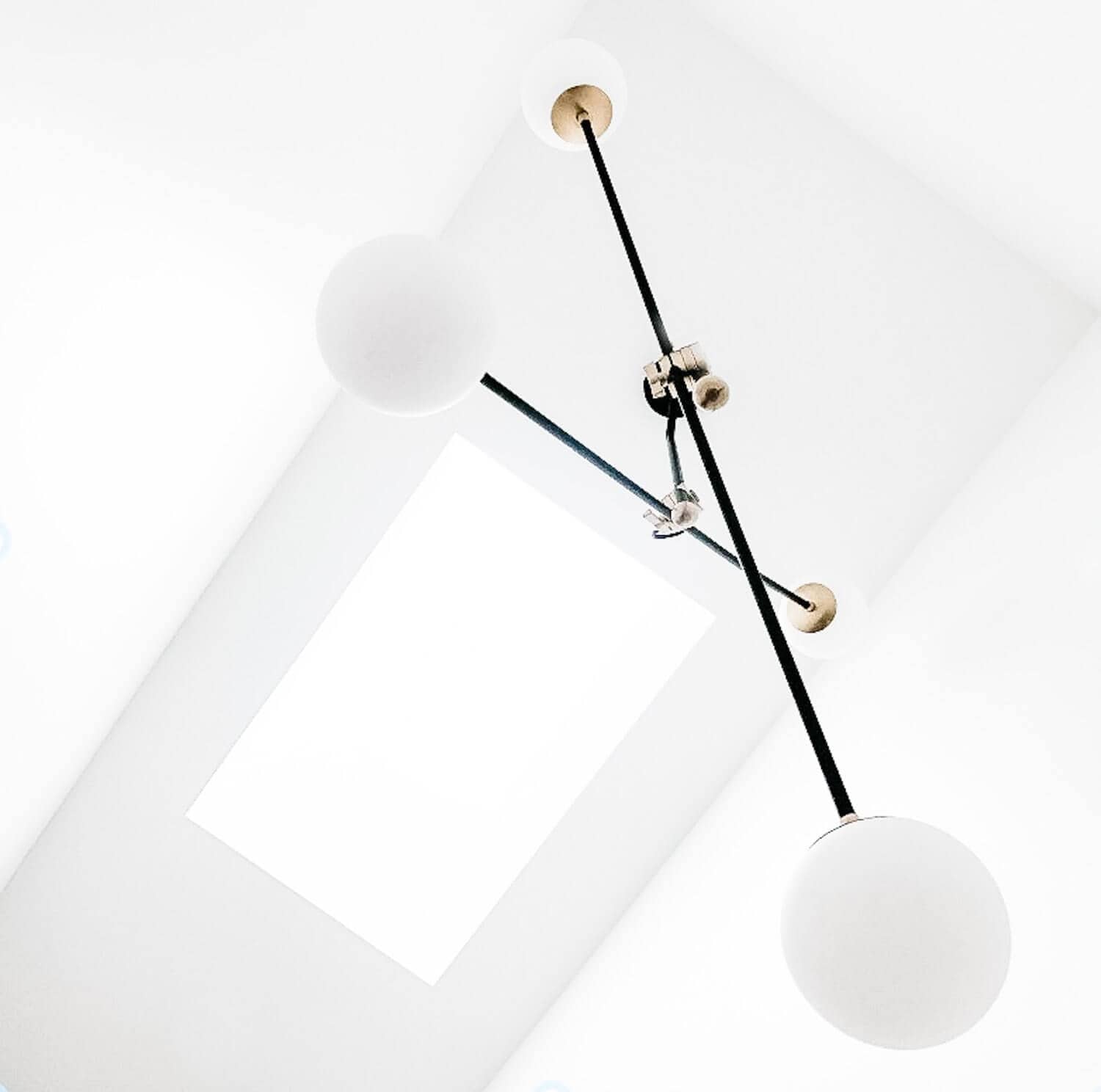 I am always on the lookout for interesting and unique pieces that will make people go, "OMG! Where did you get that?", and this chandelier definitely makes a statement with its very unique and artistic design. Having this hanging from your living room or dining room ceiling will really elevate the space and make it stand out.
Who doesn't love a great equestrian piece in a room? This painting of a lone horse is such a vibe and in addition to the beautiful imagery, I also love how the color blend so well with the antique gold frame.
My fondness for abstract art will never go away, and for good reason! This particular painting is so beautiful in its melancholy and cool blue tones. I mean just look at all that icy imagery! Artistic expression at its finest.
12. Landscape Art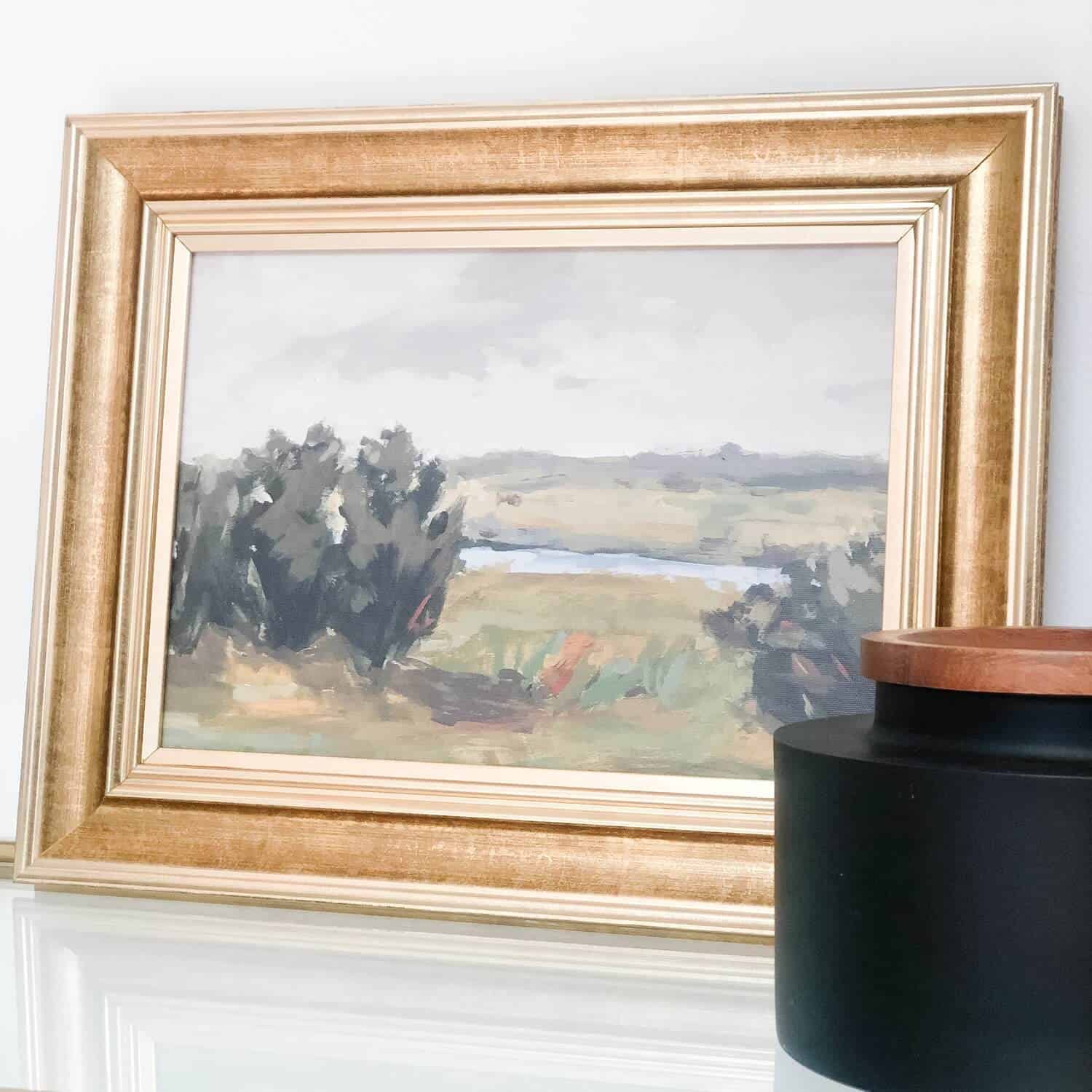 No home is complete without some form of landscape painting hanging on a wall somewhere (you know it's true!). I love how this piece of artwork is both a landscape and an abstract, combining two of my favorites in one stunning painting!
13. Sadie Bath Rug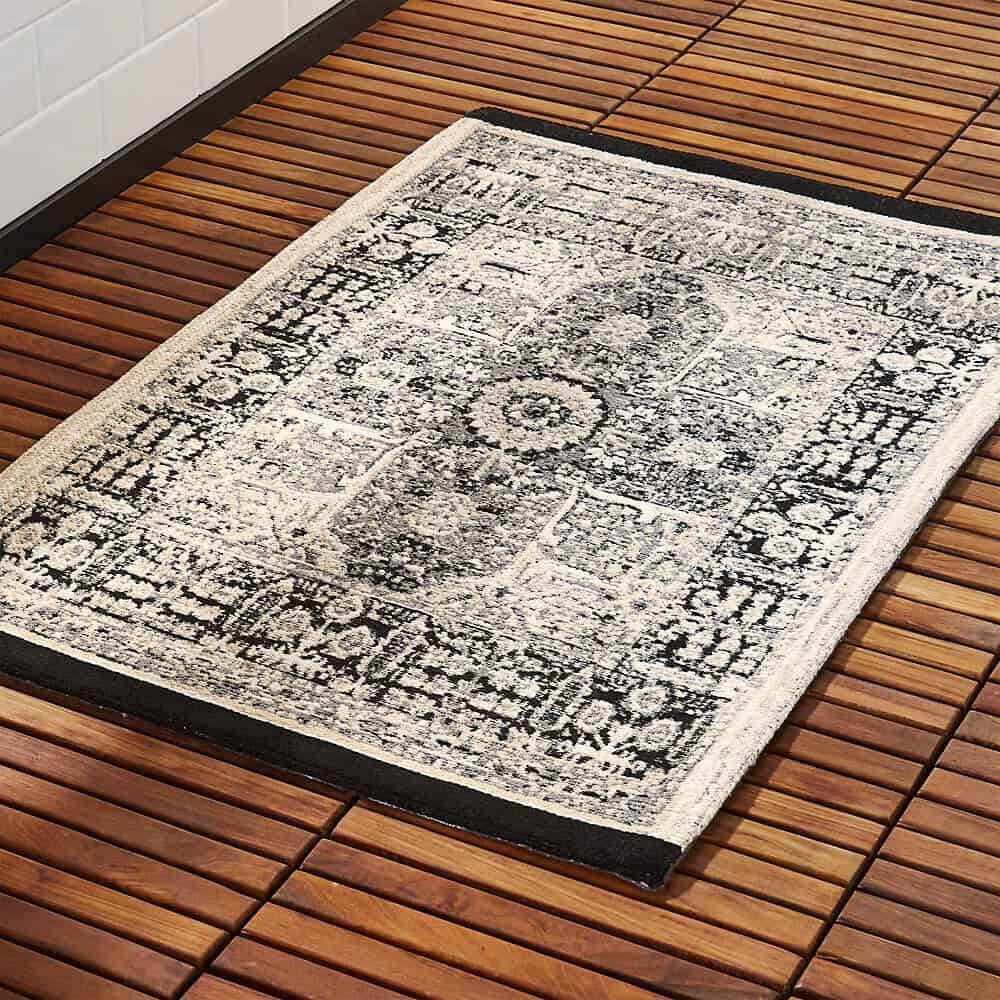 For my bathroom, I've really been loving this black bath rug from CB2! It has a very elegant pattern that doesn't make a big deal out of itself because of its monochrome color palette, effortlessly combining extravagance with simplicity.
14. Grecian Bust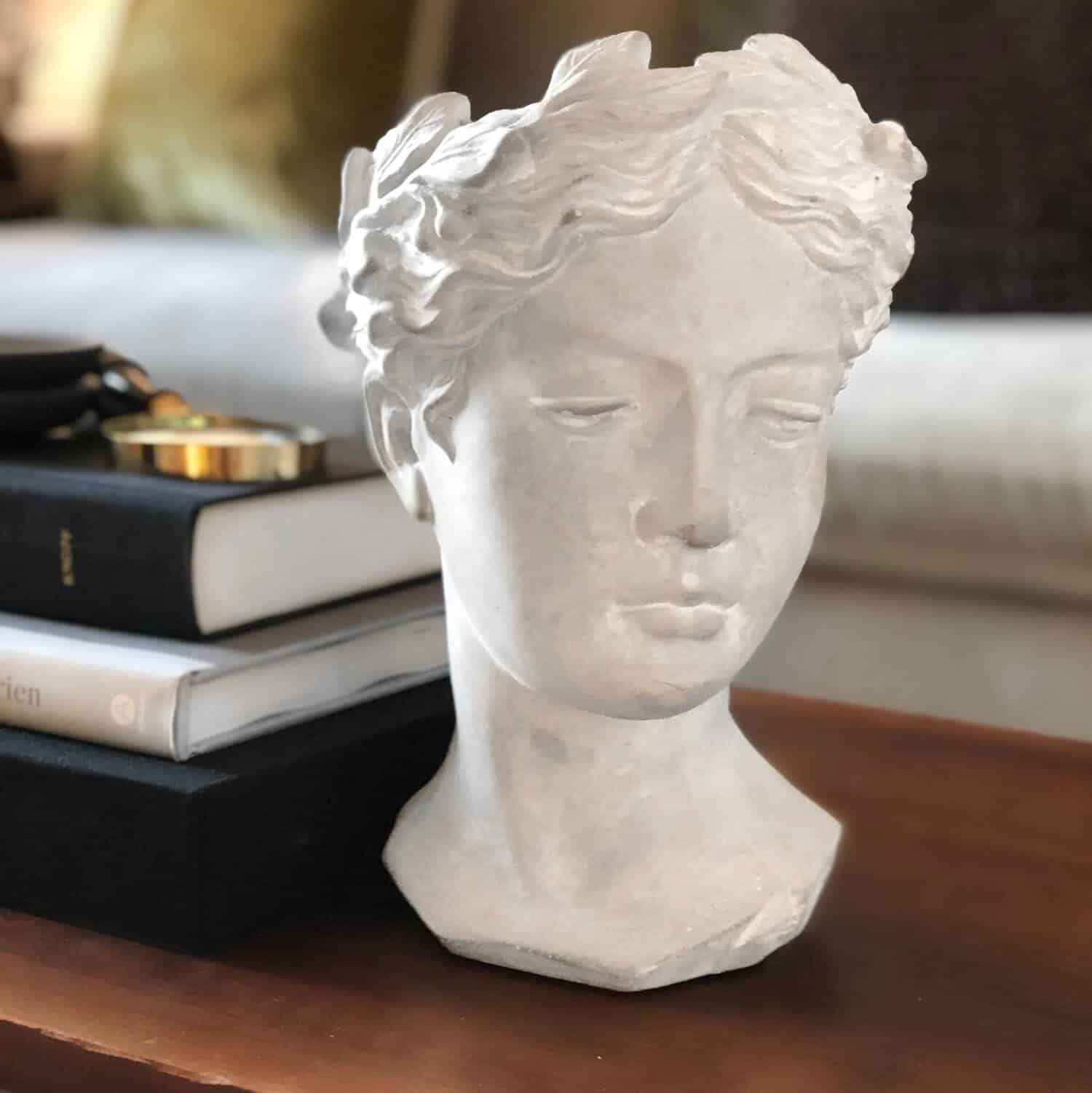 This Grecian planter bust is one my absolute favorite items that I have in my home and I know full well that it's one of your faves too! I mean, the amount of DM's I received asking about where I bought it was insane! But I'm so happy you guys love it as much as I do. It truly is a beauty.
15. Decorative Terracotta Bowl
This simplistic off-white terracotta bowl is the perfect touch to create that lived-in historical look. This bowl can display beads, seasonal fruits or hold your keys perfectly. It's super easy to pair with classic + contemporary pieces. I have two and can't say enough good things. This is a must-have.
16. Fox Head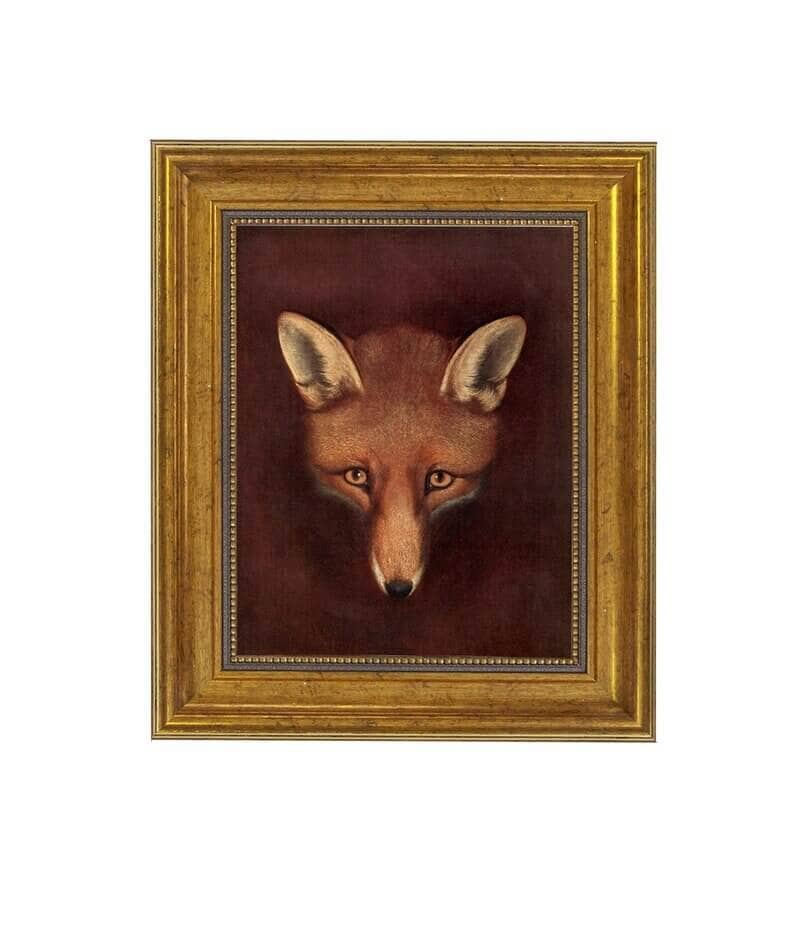 This painting is so striking and the deep brown colors make it all the more beautiful with the way they complement the frame.
Every home bar needs to be stocked with great cocktail glasses and this one is definitely my preferred choice. I mean, it's chic, classy, and modern, so what else could you ask for?
18. Artisan Hand painted Earthenware Vase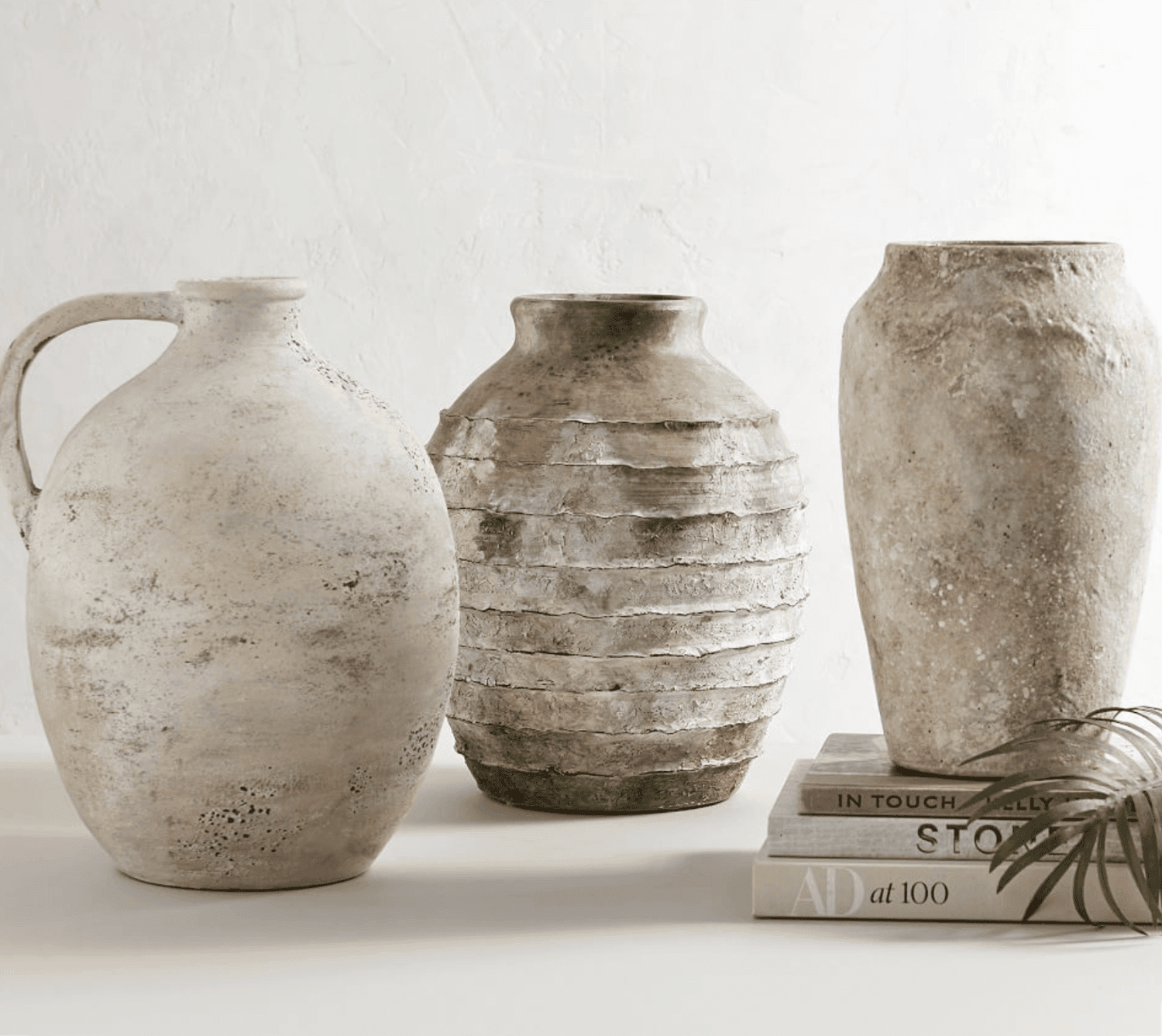 Because I have so many plants in my home, I've developed a strong affinity for beautiful vases as well. These hand-painted ones are made to look like rustic antiques, which I think is really cool. I love how they look like they have so much history about them.
19. Snake Table Lamp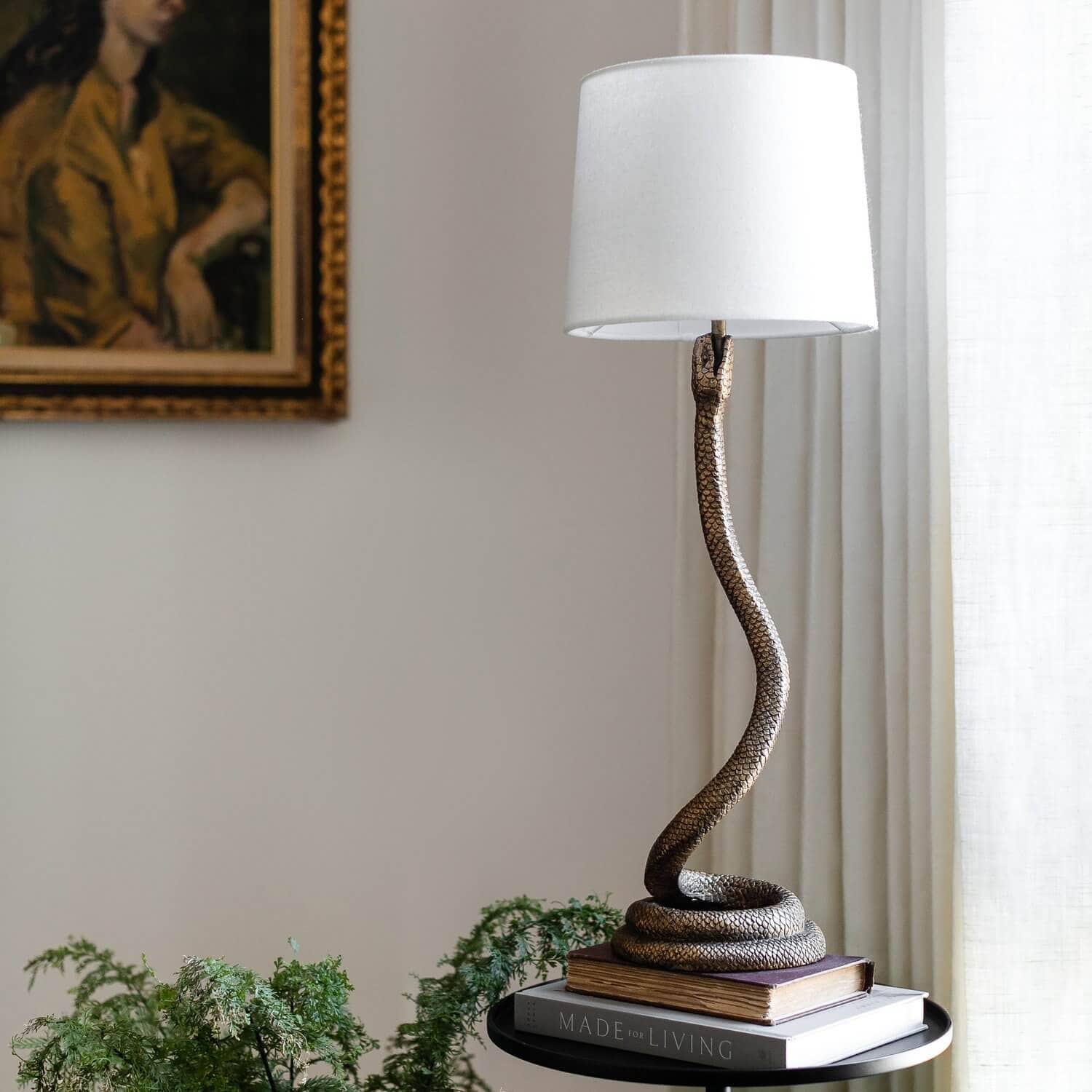 Remember what I said about being drawn to unique pieces? Well, it should come to no surprise how obsessed I am with this lamp! The snake detailing looks so gorgeous and exquisite and I can't stop staring at it! This was definitely a worthy purchase.
20. Infinity Cabinet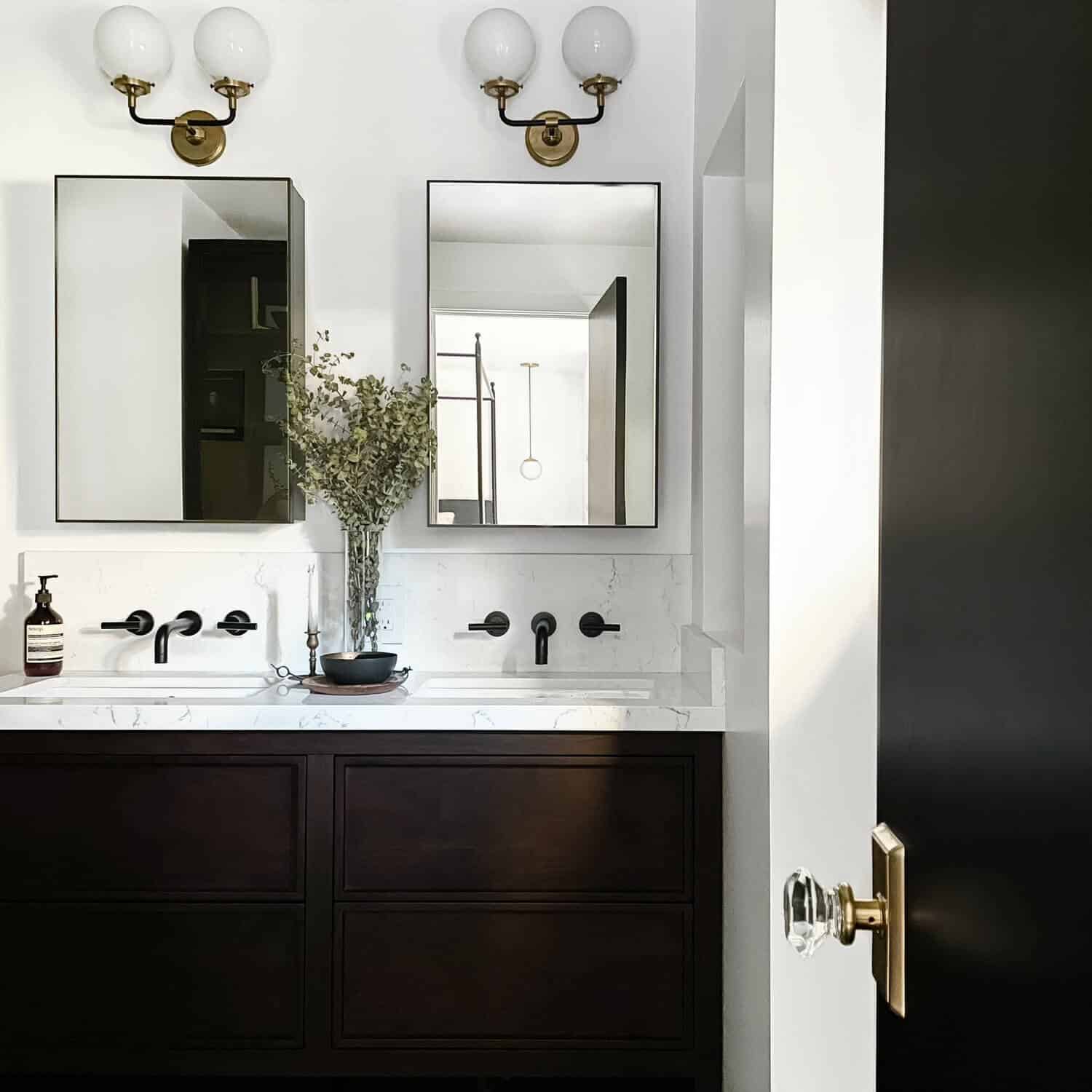 This medicine cabinet is modern and classic at the same time. My favorite part about it is when you open it up and see the full-black interior! It's so chic and dreamy and quite honestly, the perfect addition to any bathroom.
21. Bryant Sconce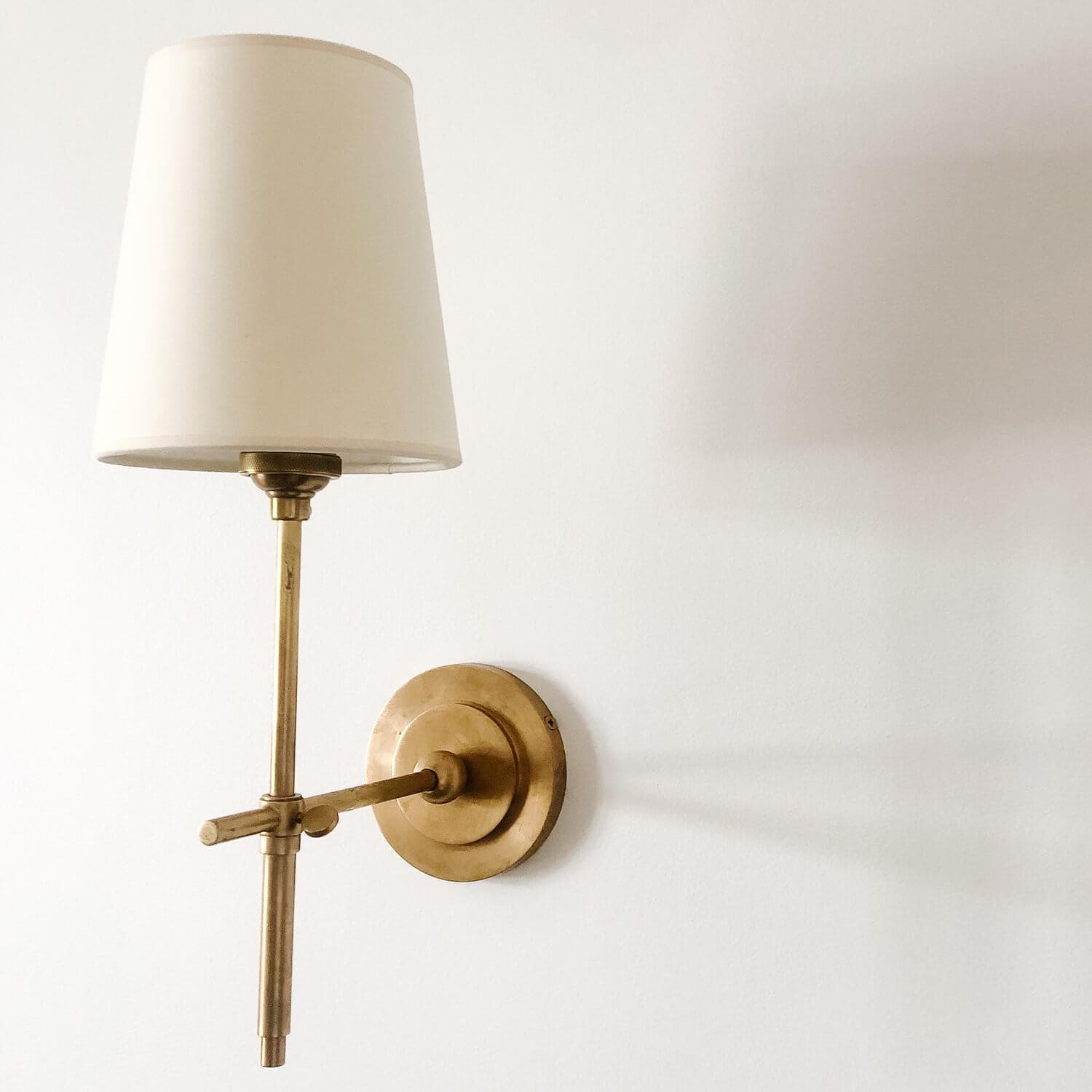 I have two of these hanging in my living room and they're just the cutest! They're simple enough with just the right amount of chic details so that they still add an integral element to the room. Before I got these, my walls just looked so bare and lacking. These sconces really tied everything together and I couldn't be happier about them!
There you have it! Those were my top items for this year and I must say that each and every one of them really elevated my home's aesthetic and brought something new to the table (pun intended).
How about you? What are your favorites so far from 2021? I'm curious to know! Xoxo