I know that I'm not the only person that's been spending more time in the kitchen this past year. Eating out is a favorite pastime around here. Living in San Francisco there are just a million and one amazing places to dine. But, with everything happening in the past year, it's no surprise that most of us are now at home more often than they used to be.
I've really enjoyed having more time to myself and experimenting more in the kitchen. Having an ambiance definitely helps to keep me in the mood and inspired to prepare epic (and gorgeous) meals – especially when I'm working from home. I guess you could say that my kitchen is the place where I must feel inspired – cooking is creative after all.
One quick and easy way – in my opinion, to instantly upgrade your look is by swapping out your kitchen's pre-installed cabinet handle pulls with something that makes a statement. I love something affordable more contemporary like these. This one-hour DIY can really elevate the look and feel of your kitchen – in a jiff. I can't say this enough. The small details make all the difference!
When I was styling my kitchen, I knew that by simply replacing the handle pulls of my drawers I could instantly add a touch of luxury to its overall vibe. That's why I was so ecstatic to find these half-moon brass pulls when I was searching for options. I just think they're amazing because of their modern and art-deco all at once. They really add something special to the quality of my kitchen cabinets.
It goes without saying that you should choose handle pulls that suit the rest of your home's aesthetic, but one other thing you should be thinking about its usability. Since you most likely use your kitchen drawers and cabinets on a daily basis, select handles that feel comfortable when you grip them. Keep in mind that they should also be easy to clean and able to endure moderate to heavy use. Below are some of my other personal picks similar to the ones I got for my kitchen. They don't have any intricate carvings or patterns, which makes them extremely easy to wipe and maintain.
There are hundreds of other drawer pulls to choose from with more ornate styles, but it's better to keep it classy yet simple when it comes to kitchen hardware. Aesthetic should never take precedence over function.
Once you've purchased your preferred handle pulls, with the appropriate size screws you are ready to go. Follow these 4 simple steps to replace the old with the new:
Unscrew the old knob from the back using a screwdriver. Once you have successfully removed it, take the screw and check if it fits with the new knob that you purchased. Don't worry if it doesn't, though. It just means taking a short trip to the hardware store and buying the correct size for your new knob.
I suggest bringing one or your pre-existing pulls with you so you can easily match what the hardware store has or compare the size online before purchasing
Check to see if the old hardware left any unwanted holes and fill those in with wood putty if necessary. Let dry and paint before installing your new pulls.
Place the new hardware into the pre-existing holes (or new ones if you had to go that route) and fit it them a place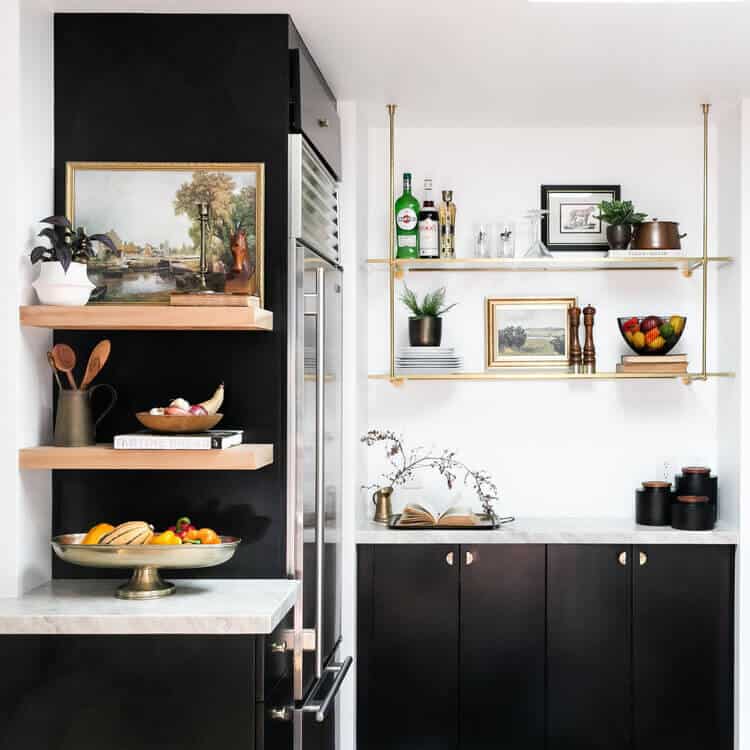 Begin tightening start tightening them up. I suggest holding the screw in the rear and turning in a clockwise slow-motion until everything tightens firmly in place.
Once it has tightened, simply take your screwdriver to finish screwing it in completely.
Pro tip: Do not over-tighten the screws because that could lead to damages such as cracks or worse, peel your paint.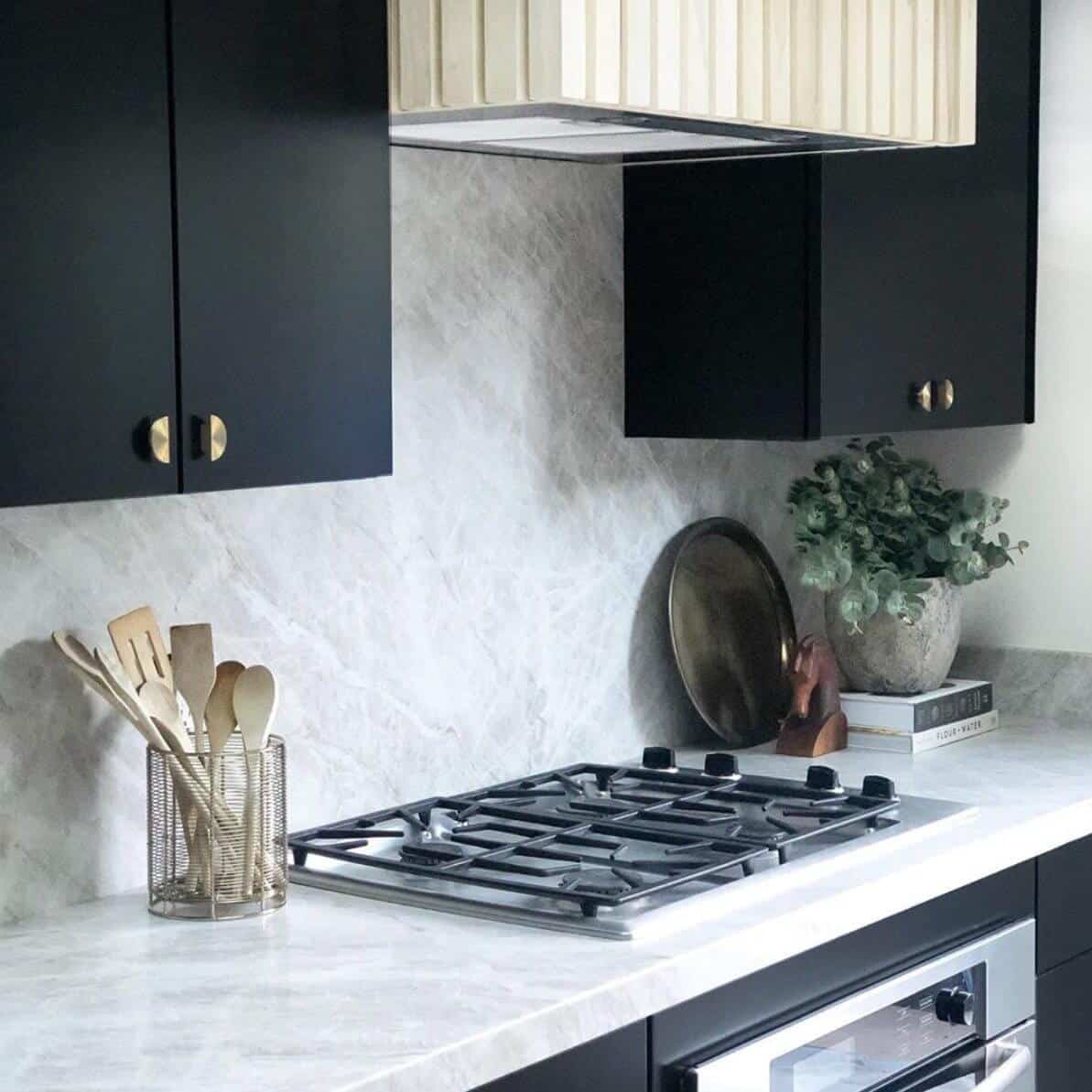 See how easy that is? Replacing your kitchen cabinet hardware really is quick and painless. It can be done in an hour, by yourself, and doesn't require any power tools. So if this is something that you've never given a try, you should really start now! Just do it. You don't even need to be a homeowner to be able to do this. This is something you can pull off even when you're renting. After all, once you decide to move to a new place, you can always re-install the original handle pulls and bring yours to wherever you're moving.
Refining small features in your home really makes a huge impact when you look at the bigger picture. It's not always about buying expensive pieces of furniture or painting your walls a big bold color. Sometimes it's the little details, such as replacing your furniture's hardware that make the space.
Want more DIY, and instant home interior tips. Follow me on @136home for more. Xoxo