Alaska is the largest state in the country. So, naturally, the Alaskan King Size Bed is the US's largest standard oversized. I didn't even know they existed until recently. I had lots of questions – like lots of them. Curious? Read on to learn all you need to know about the Alaskan King size bed frame.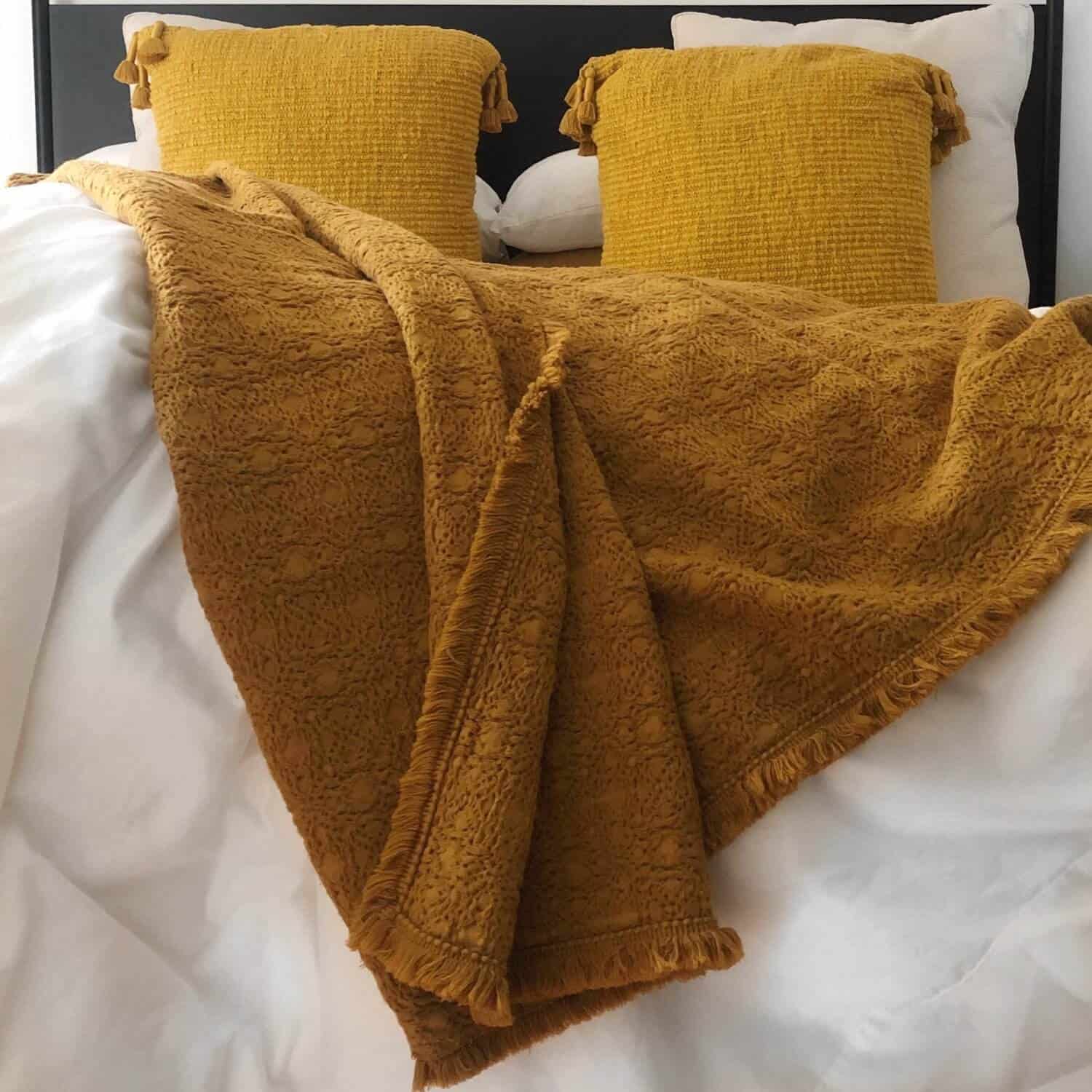 Alaskan King Bed Size
The new standardized line of super kings started with the more common California King. This led to the arrival of the even bigger kings, resulting in the biggest of them all, the Alaskan King. I became obsessed. Measuring in at an astonishing 9 x 9ft, they are close to double the width of a double bed, and 24 inches longer than a California King. I feel like I kinda need an Alaskan King Bed now, don't you? Can't you imagine the added space? We are going to need some amazing bedding, for this bed.
A full list of the different standard supersized bed frames in order of height can be found below:
Alaskan King Bed – 108 x 108 inches – the biggest
Alberta King Bed – 96 x 96 inches
Wyoming King Bed – 84 x 84 inches
Texas King Bed – 80 x 98 inches
Family King Bed – 80 x 144 inches, or 120 x 180 inches – the widest
California King Bed – 72 x 84 inches – most popular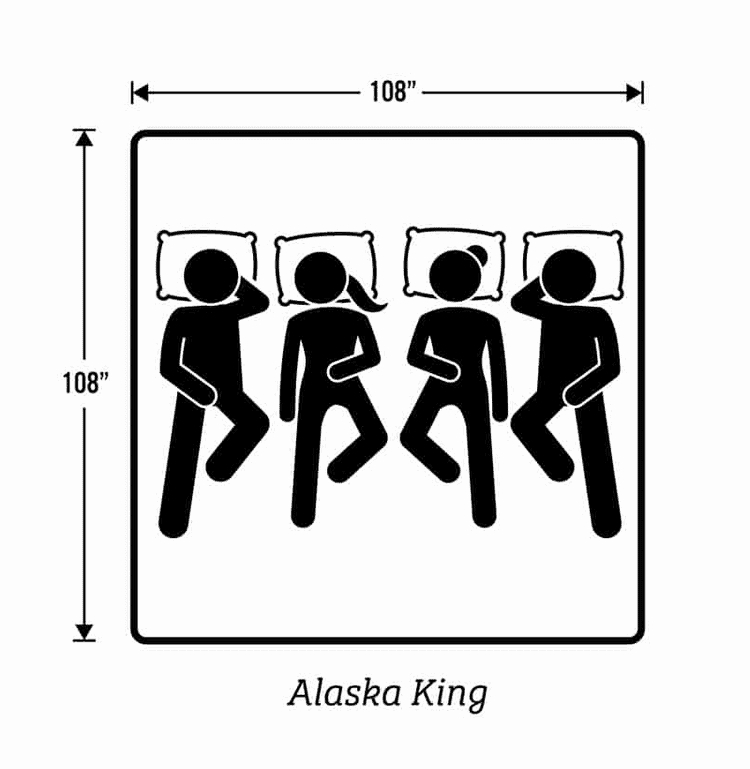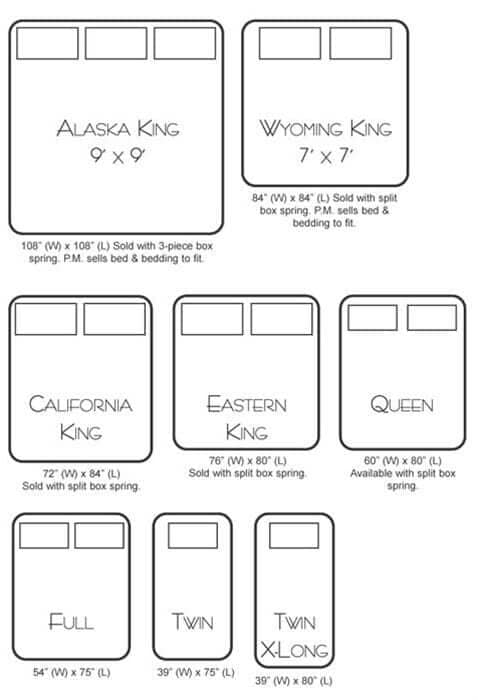 With enough room to fit up to four full-sized adults comfortably, this is the bed of all beds – like really though. As the largest standard bed available, it can be a great and even necessary option for tall or larger individuals who need a bit of extra space. Or if you just want to pile in all the pets – and have a party, this is a great option. The Alaskan king bed is a complete indulgence, as such, they are a great choice to help fill up a supersized bedroom and help you feel pampered every single day. I like to style my bedding like a hotel suite. What's more luxurious than that?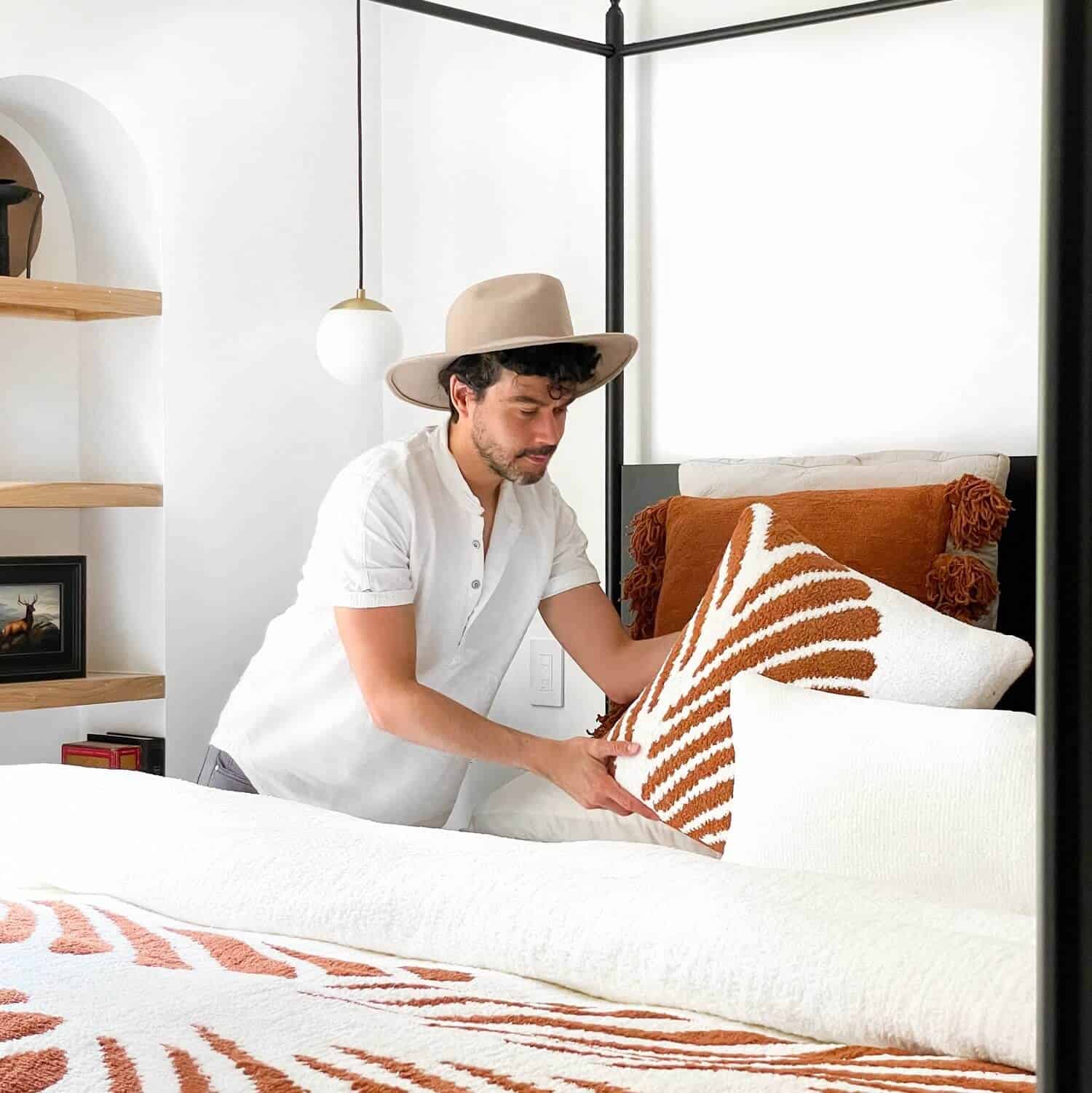 How to buy an Alaskan King Bed
You are probably wondering about a few things; like where do I even get sheets foran the Alaskan king bed, and perhaps where can I even buy one? Great questions. More on sheets in a minute. But first, if you want to get your hands on an Alaska King size bed here are the top three sources I suggest.
Here's the thing, ya gotta get a good deal, and anywhere you purchase an Alaskan King Bed needs to be easily shipped to your home. Plus the shops above offer great warranties. All of the above options do this and more at the most reasonable price. In the end, anyone who chooses to sleep in an Alaskan King will feel completely pampered, I know I did when I tried this Alsakan King size bed out for myself – but it will feel even better knowing you didn't overpay and if anything goes wrong you are covered.
Alaska King Beds are the perfect indulgence for those of us who have plenty of room and enjoy our personal space in ned. I just can't imagine how anyone would be could find a way to feel cramped in this bed.
The sheer volume of this bed size makes it a great choice for families if they co-sleep. It's also a great choice for couples with big dogs who sleep with them, people who are prone to moving around a lot at night, or even people who just want the extra legroom. I can only imagine how nice it must feel to wake up in an Alaskan King Bed all to yourself. Whether you simply want to curl up with your loved ones or simply desire more space to spread out.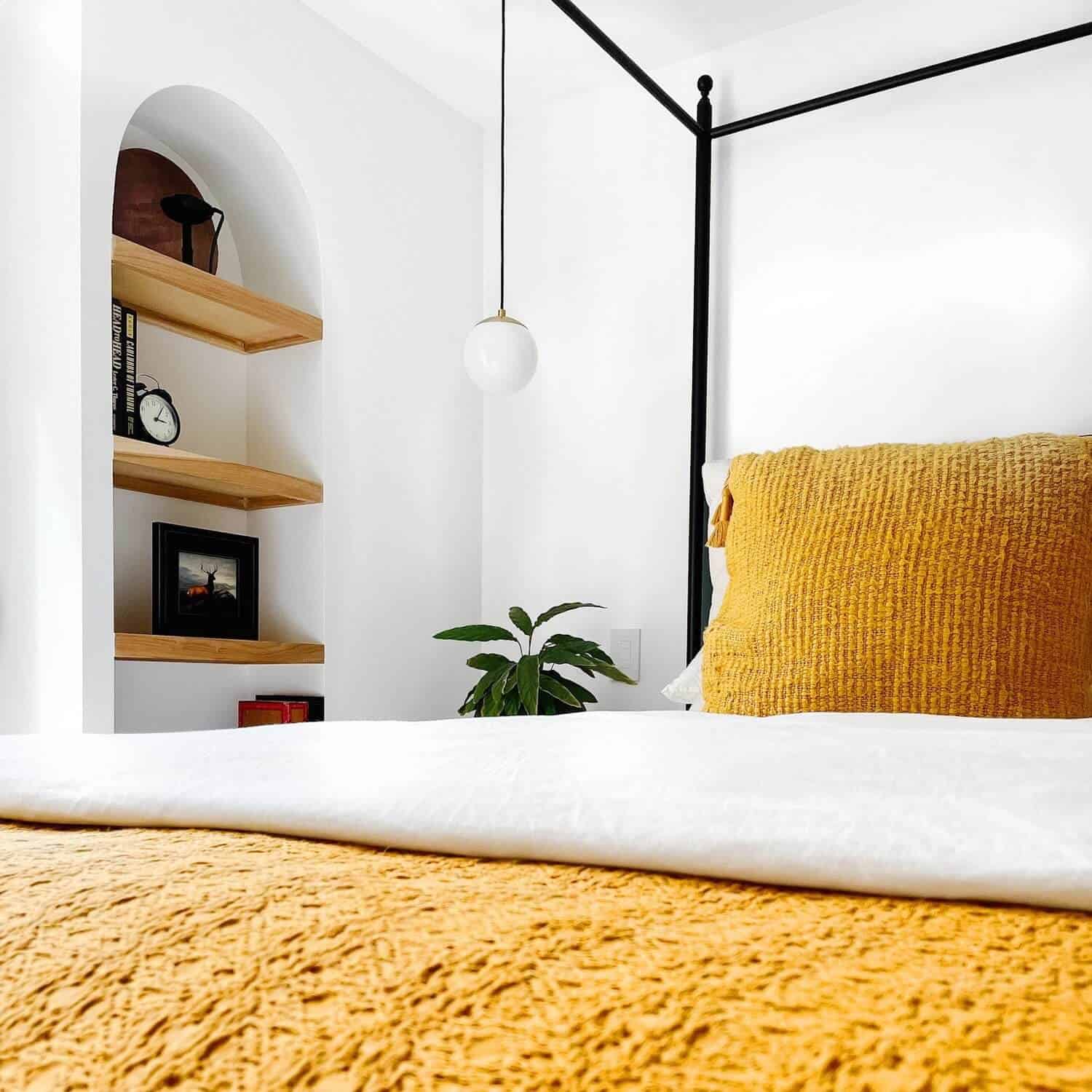 Alaska King Bed Considerations
First, you'll need to check that your room is big enough. Here are a few things you will want to keep in mind.
The average size of an owner's primary bedroom across the whole of the USA is 14 x 16 ft. To get a comfortable amount of storage space on either side of your Alaskan King Bed, you will need a room that is at least 16 x 16ft. You could probably go slightly smaller than that but it won't be proportionate and may end up feeling a bit cramped. So make sure you have enough room!
The average room size gets smaller for secondary bedrooms. As you head into more expensive real estate territory in the cities. At 8 x 8 ft, the minimum bedroom requirements in New York City are smaller than the dimensions of an Alaskan King size bed frame on its own. The sheer size of this huge bed rules out a big number of urban homes unless you knock down a wall or two. Just be sure to measure before ordering.
You may be able to purchase the bed itself in three separate parts. However but the mattress will most likely come in one piece. So, if you do have a bedroom that is big enough to fit the bed frame inside it, you should also double-check that your doorways are wide enough for the mattress. If you can fit the mattress through all of your doorways great. But, don't forget to also check the areas in between the doorways and halls too.
If you can't get your bed and its mattress safely through your stairs or your elevator, then you can't get it into your room. You could look at opening up a window, but you'd need to put them back. Long story short – just make sure you can get this bed into your space. It's huge.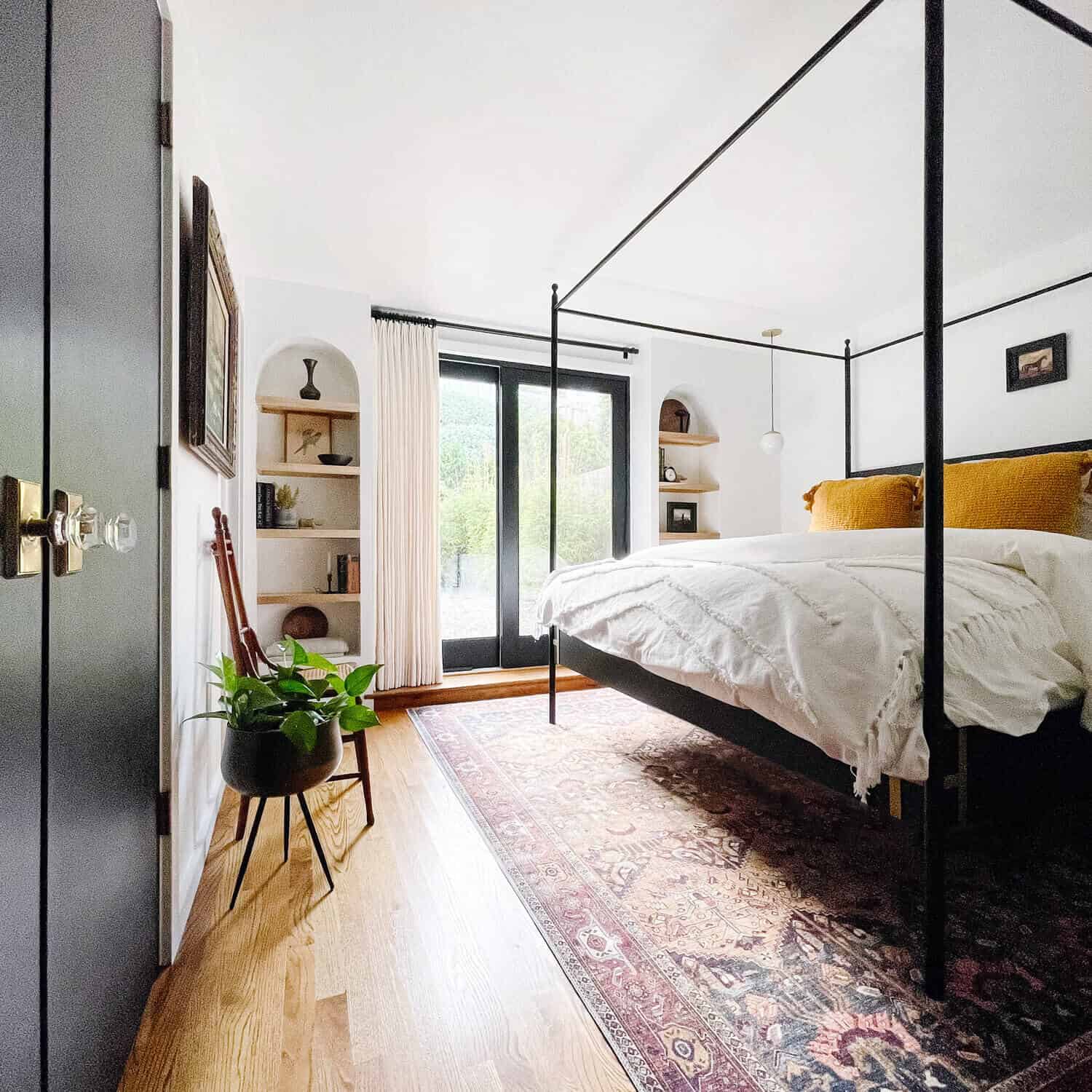 Alaskan King Bed Price
If you can physically fit the Alaskan king size bed frame then firstly congratulations! Now, what are the costs involved? Basic Alaskan King Beds themselves start at around $1,700 on their own with no headboard. These are mostly made to order, so expect around a six-week lead time.
Alaskan King Bed Size Accessories
But, have you thought about the other accessories too? You won't just want the bed by itself – trust me! You will want to get an Alaskan King comforter, mattress, bedding sheets, and extra pillows. Alaskan King bedsheets start at around $325 for an Egyptian cotton set, plus you'll have to add on an Alaskan King Bed mattress starting at around $3,000.
This brings the total basic set-up cost to about $5,000. For fancier versions, this can go up by a lot more. The Grand Luxe mattress from the Alaskan King Bed Company starts at $10,000 for the 'mini'. For a more luxurious bed frame with a headboard, you are looking at upwards of $6,300.
Then, to top it all off, you may like to include at least a new 9×12 new rug, a memory foam topper, and new perfectly styled addotdable furniture.
If you would like to work with me personally on your overall design, you can contact me here.
Choosing Your Alaskan King Mattress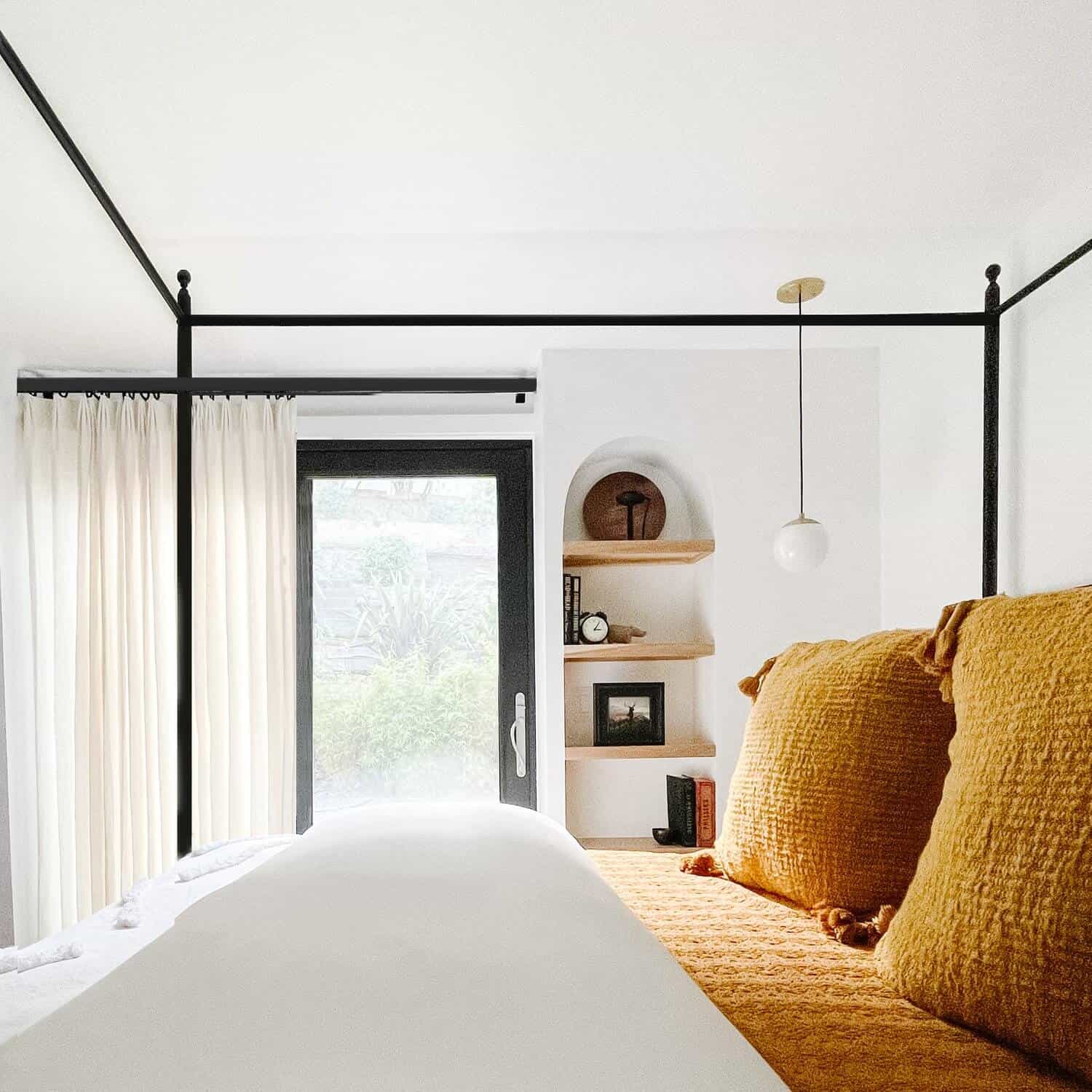 As the largest commercially available mattresses on the market, Alaskan King mattresses are a major purchase. The mattress by itself will weigh around 300 pounds. So, this is something that you are going to want to get 100% right the first time around.
You can normally choose between soft, medium or firm comfort options, although some mattress firms will offer multiple firmness choices in one. Sometimes these mattresses will come in multiple pieces that zip together so that you can switch between the different options. You may also want to think about whether to invest in memory foam or to go for a cheaper partial memory foam or springs option.
Alternative Super King Beds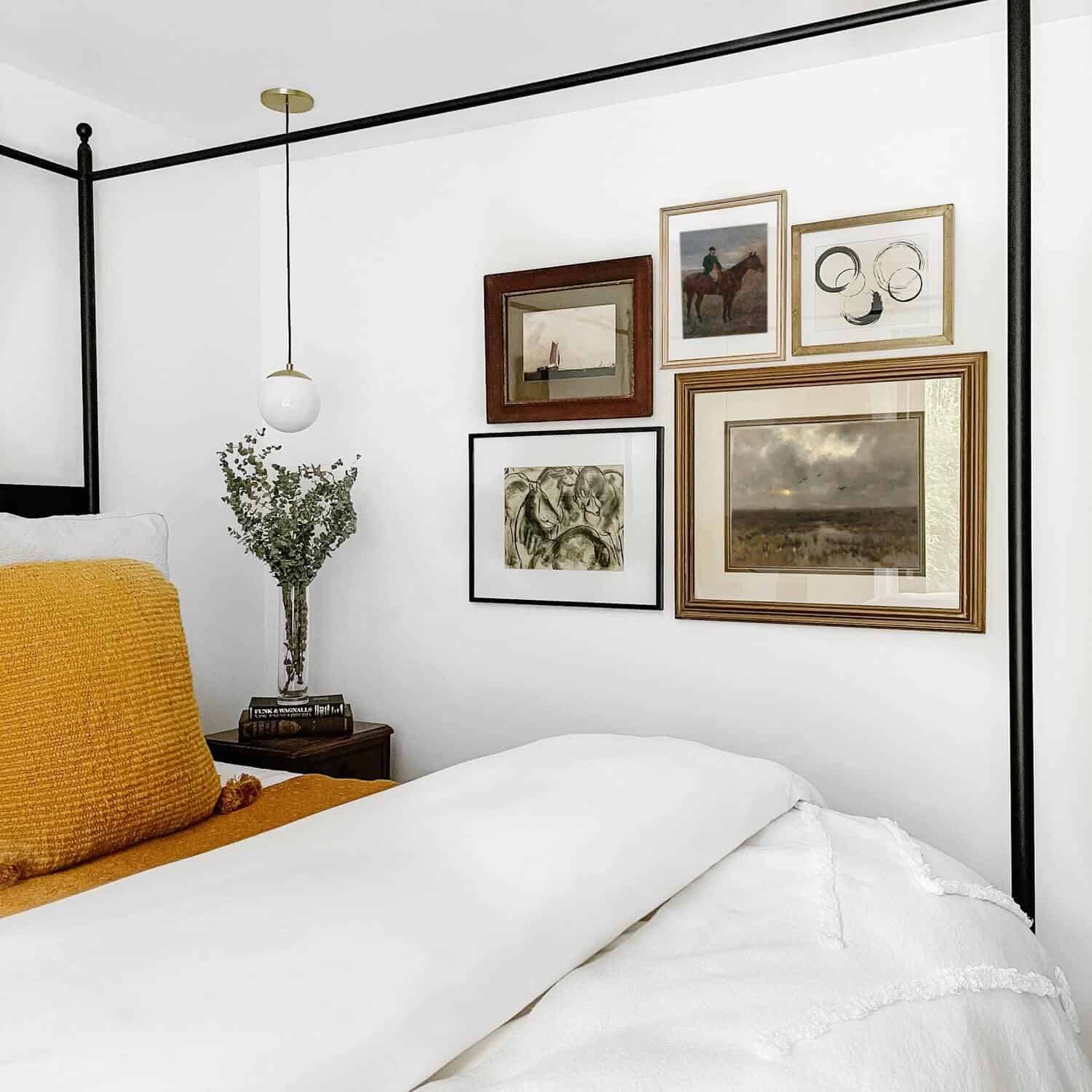 When you are assessing whether the Alaskan King Bed is best for you, your bedroom dimensions have to be number one on your list. But then you might also want to think about what you are going to be using the bed for and whether the extra space will be worth the extra cost. Don't forget to get a proper-sized rug and place it perfectly.
If you co-sleep with growing children it makes total sense. The same can apply if you are both working at different hours of the day, or are very tall. But, if you are cuddled up together most of the time, do you want 7 ft between you and the end of your bed every single morning?
As wonderful and luxurious as it is, we know that the giant Alaskan King Bed size is not going to be for absolutely everyone. So, if your bedroom only falls a bit short or you just want a bit of extra space, then other oversized beds might work for you too.

The California King Bed is the most popular of the oversized bed options. Past the oversized bed zone, you have your slightly more normal: King, Olympic Queen, California Queen, and standard Queen, all the way down to the Twin bed or cot.
Frankly, most people don't need a supersized king bed. But, if we can afford it, who doesn't want more bed space at night? We spend half of our lives asleep. I have to have one now!
Did you know the Alaskan king bed was even a thing? Would you consider one? Let me know your thoughts in the comments below and remember you deserve a great night's rest. xoxoxo
DON'T FORGET IT. PIN IT.