This last week was an epic one. I am still swooning over the reveal of my brand new Dutch door. It was a couple weeks project that was super fun, and easy to do. If you're following me on Instagram then you've probably gotten a glimpse of the entire process which, to be honest, was really fun and exciting. You can catch-up and watch the entire process here.
Y'all know I love a good DIY project and this one definitely tops my list of faves. And in case you were wondering, the answer is yes, I painted my new door black. I am now in serious contemplation mode about what I want to do next. Needless to say I have infinite ideas. I can't decide if I want to start a Stag Horn Wall like this, or acquire and refinish a rollup desk. What do you think? DM on and let me know!
Now, on to some fabulous finds from the week. Boy these were good: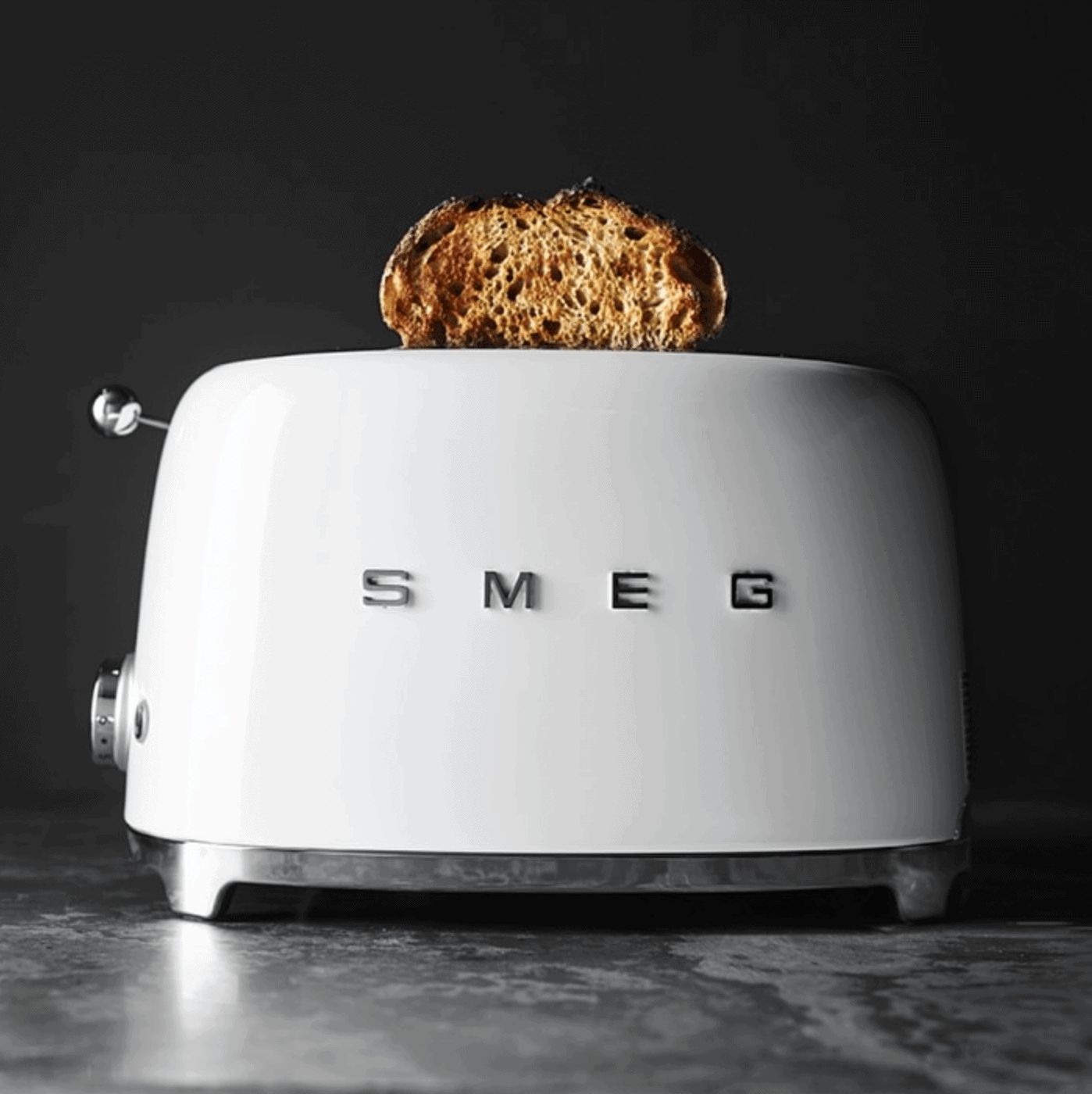 I can't help it guys. I am a sucker for this toaster. SMEG makes the cutest stuff. If you can swing it, I insist that you upgrade your traditional toaster to the SMEG 2-Slice. It has an adorably retro design, that packs modern features to ensure your bread and bagels are always toasted to perfection. Plus, it goes perfectly with my black cabinets.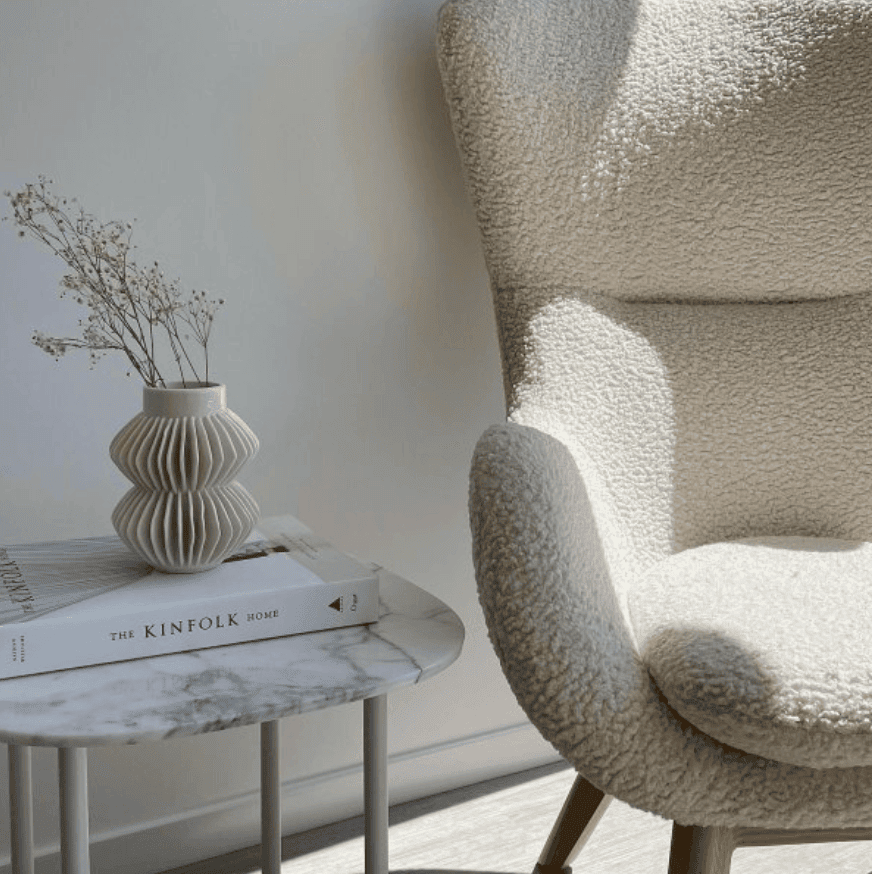 This cylindrical porcelain pot has a chic understated charm. She can definitely work on her own no florals even needed. But she can quickly elevate a space if you want to place stems or flowers inside for a perfectly styled nook. I just love the soft shape and modern ridges. Place this beauty proudly in your living room because she definitely deserves to be seen!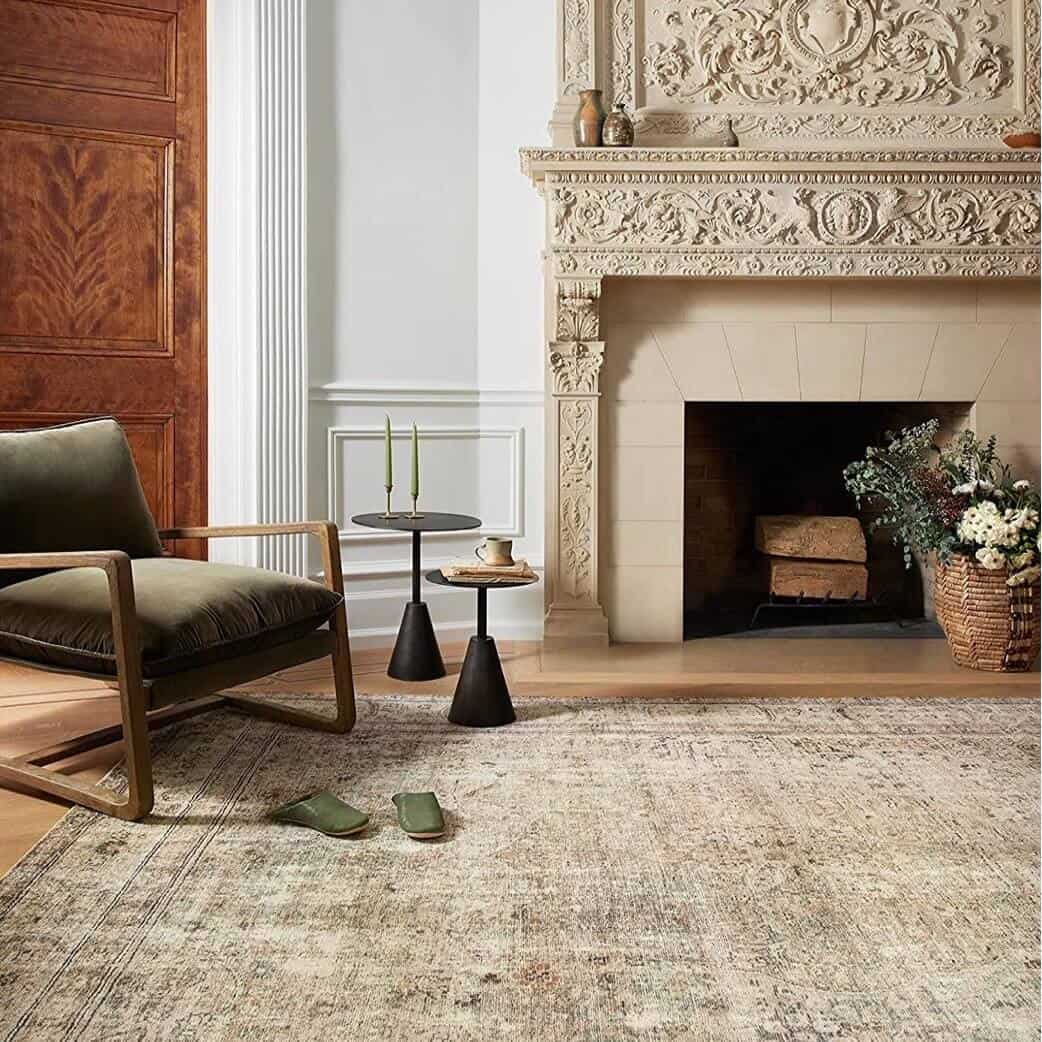 Who doesn't love a good, durable rug? Of course it has to be gorgeous and bonus points if it looks vintage and distressed. This one really caught my eye because of its bold Turkish inspired design. I love the earthy tones and lived in kook. If you have bold contrasting accent pieces this rug is a dream come true. The price makes it divine.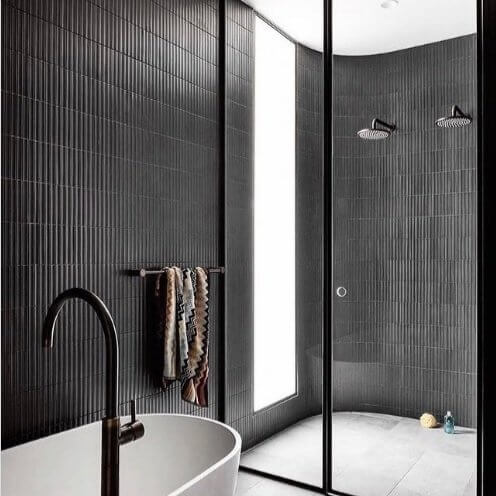 This week's inspo winner is this striking photo by Xaygun Studio, showcasing a bold and moody bathroom that exudes haute energy. I am in love with the thin vertical tile – all in black. What visual delight and a step up from the subway presentation. The dark palette offset by the bright white floors make this moment a wow. It's super sleek and modern with the ability to style any way you see fit. I love this bathroom.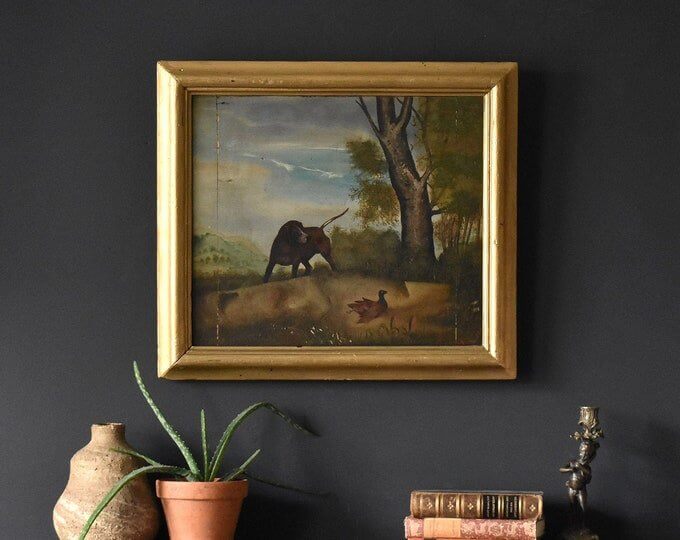 I have a soft spot for vintage paintings and this one's no exception. The blend of imagery of a dog chasing a bird and the muted colors of the overall artwork makes it richly inviting with a compelling story. I love the charm this can add to any space.
Plus, you can never really have "too much" artwork ca ya? It's always nice to switch them up every once in a while to introduce some fresh energy into your space.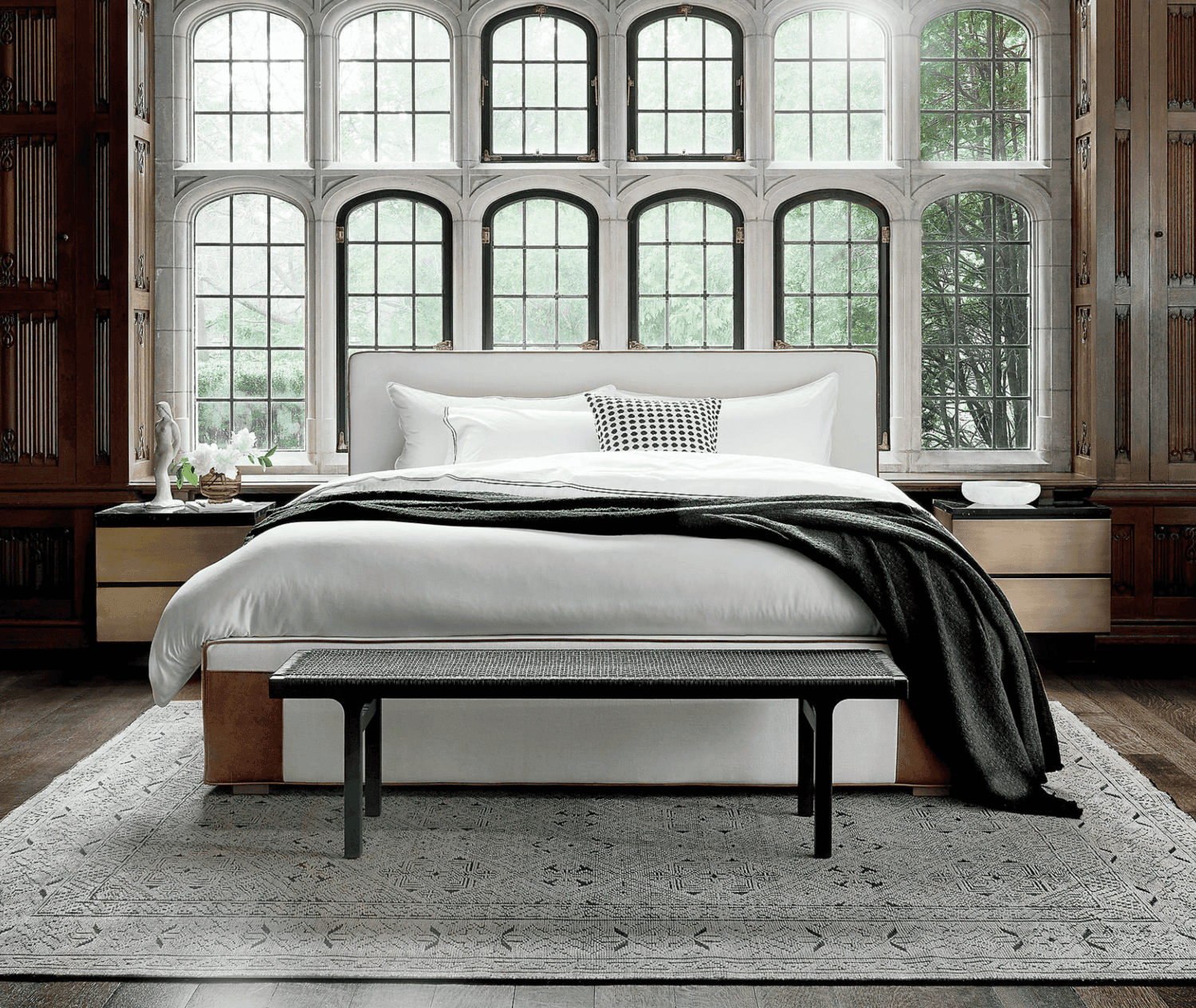 You loved my moodboards from this week for a guest room. Thanks for all the comments. However, this rug stole the show. You loved it. I am obsessed with the hand knotting and look good any where palette. Give it a a good. It comes in all the necessary sizes!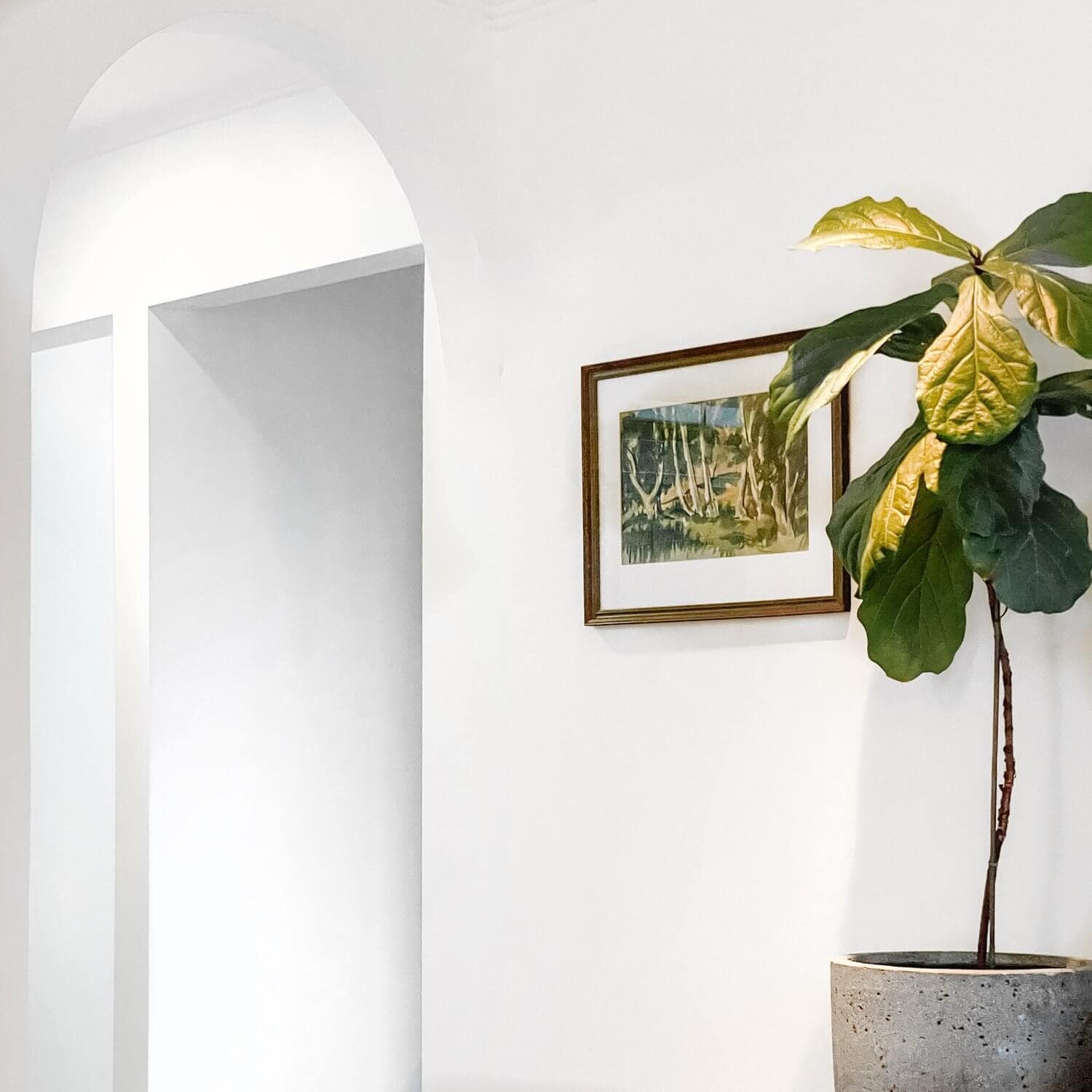 If you have lots of plants in your backyard or even on your porch, check out this wonderful Mayon Planter that boasts a beautiful speckled charcoal finish that was designed to resemble lava rock. Isn't it gorgeous?
Remember that home styling isn't restricted to only indoor items. Your backyard and porch deserve to be aesthetically pleasing too!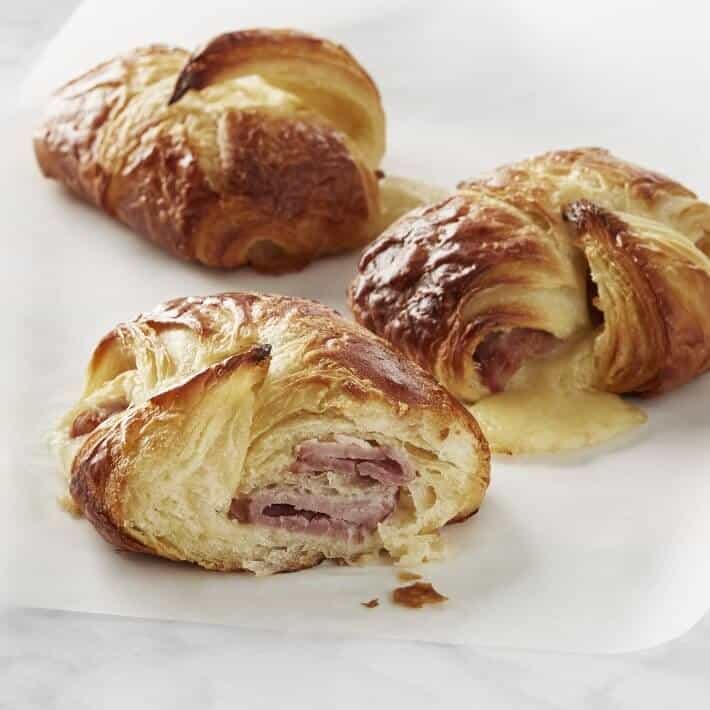 If you haven't tried these Cheese Croissants yet, then you are missing out! These are honestly so good and they're made with smoked heritage ham and Swiss Emmentaler cheese. You can have them shipped frozen to your door! Trust me, they're the perfect pastry option for brunch and are guaranteed to make your weekend mornings better.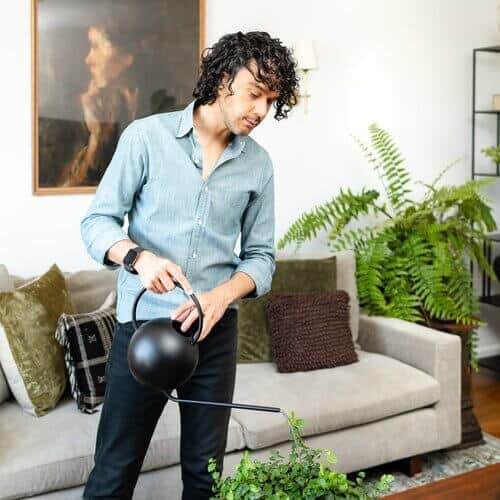 If you haven't read my UPDATED post about my favorite house plants, click here to check it out! I just love being surrounded by as much greenery as possible. It looks great, but also filters the air as well and elevates my mood. There are so many indoor plants out there for you to choose from but I rounded up my favorites. Check em' out.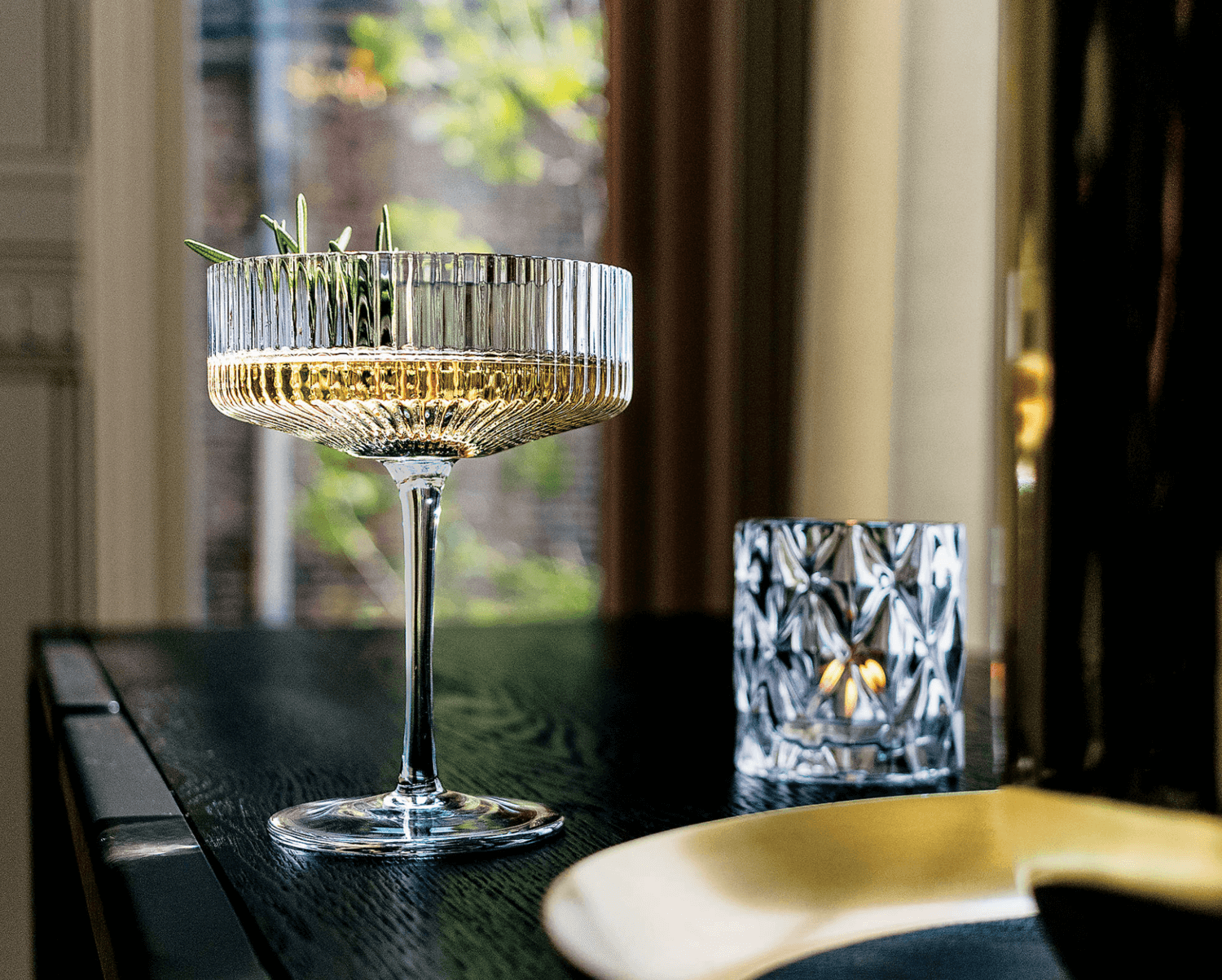 My favorite affordable cocktail glass is back! Stock up your bar while you can with this textured cocktail glass that exudes elegance and sophistication. And you know the best part about it is? It can also be used as a gorgeous parfait glass. I do it all the time!
Weekend sales
If you're looking to score some really great deals this weekend, look no further! I've rounded up all the ones you shouldn't miss out on here:
Anthropologie – The go-to destination for cute trinkets and styling items
One King's Lane – Always worth checking out when their prices drop
BluDot – They have the most interesting selection of chairs
CB2 – I never get tired of this one!
Serena and Lily – Some of their pieces can be quite pricey so it's good to take advantage whenever there's a sale happening
Design Within Reach – Various furniture are still on sale!
Have an awesome weekend, everyone! Xoxo