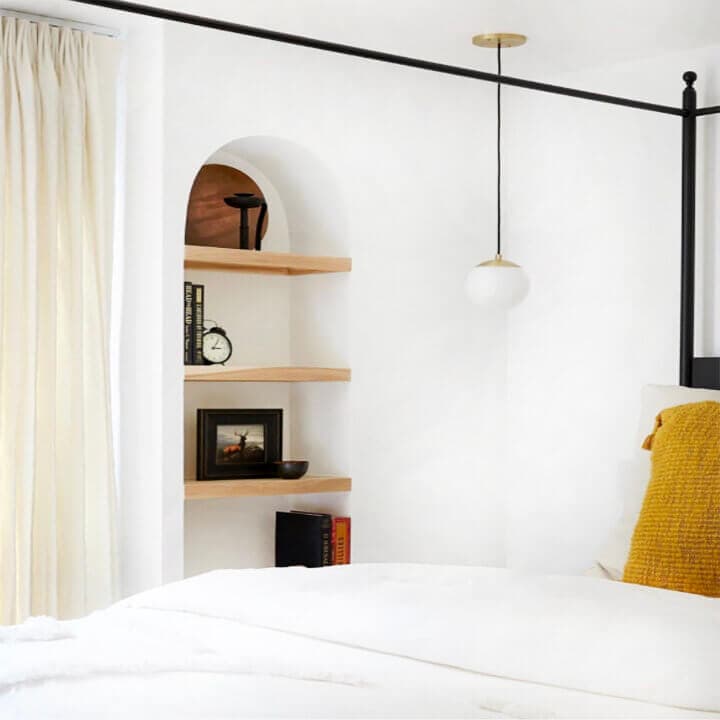 You may have noticed that throughout my home I have a panacea of pendant lights. I love them so much in fact – that I have hanging pendants in three different, yes three different locations. If I am being totally honest, when all is said and done I will probably have pendant lighting in every room of my home. I said it here first.

There are so many great reasons for adding a pendant light to your home. So today, let's break it down with my top 5 favorite reasons why adding a pendant light to your room is a great idea.
When pendant lights are hung from a ceiling and brought down to a nightstand, desk, or kitchen table they move the glow of light off the ceiling and down closer to your nightstand, counter, or table. As you can imagine pendant lights are a great source of light for reading and even a long romantic dinner at home.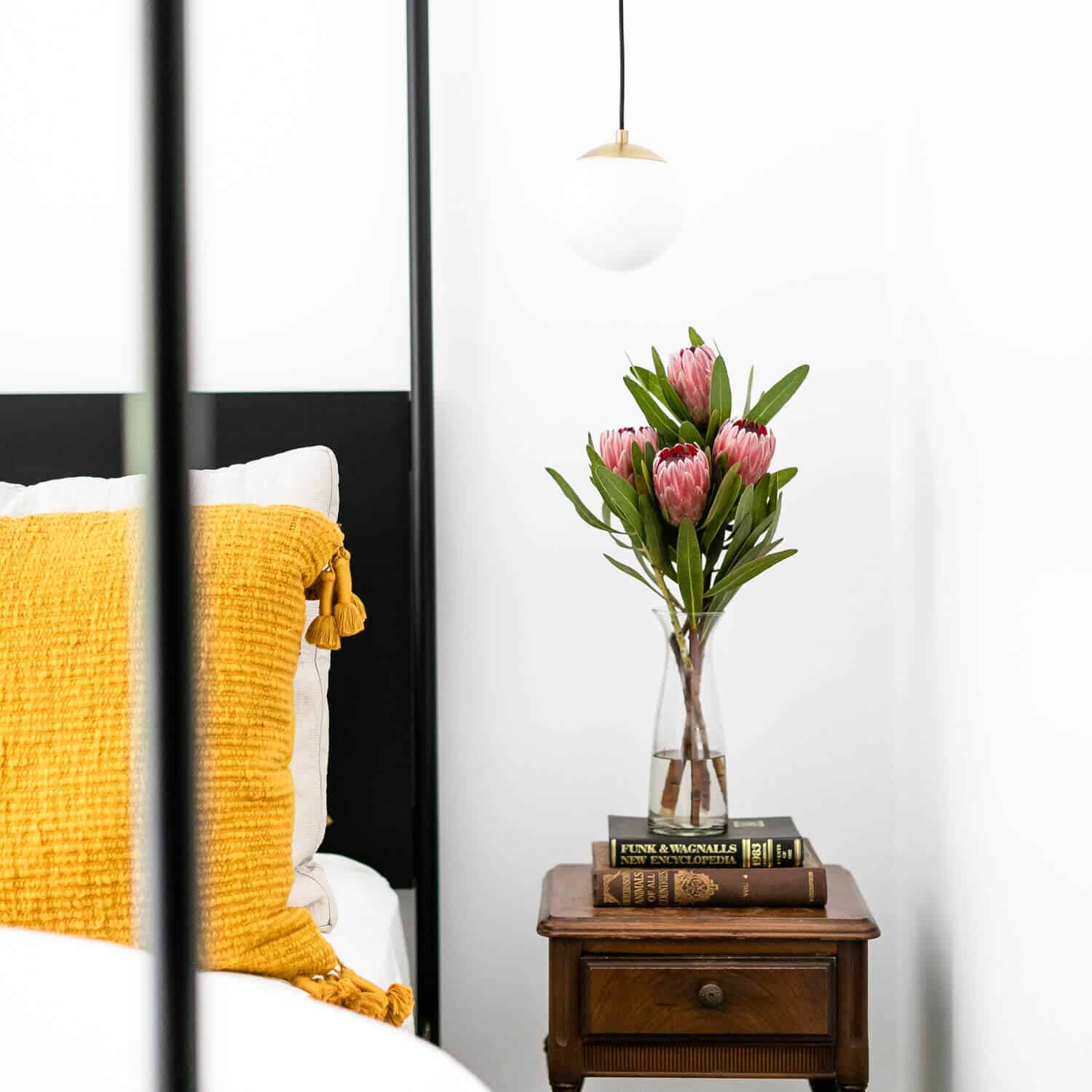 I'm in a relatively small space, by most accounts. So I'm always on the lookout for smart, stylish, and affordable ways to save on counter space. Pendant lights don't require square footage on your table or nightstand. I just adore being able to have extra space for my water and a stack of books next to my bed. It's just icing on the cake how beautiful they look with my pendant light hanging directly over them.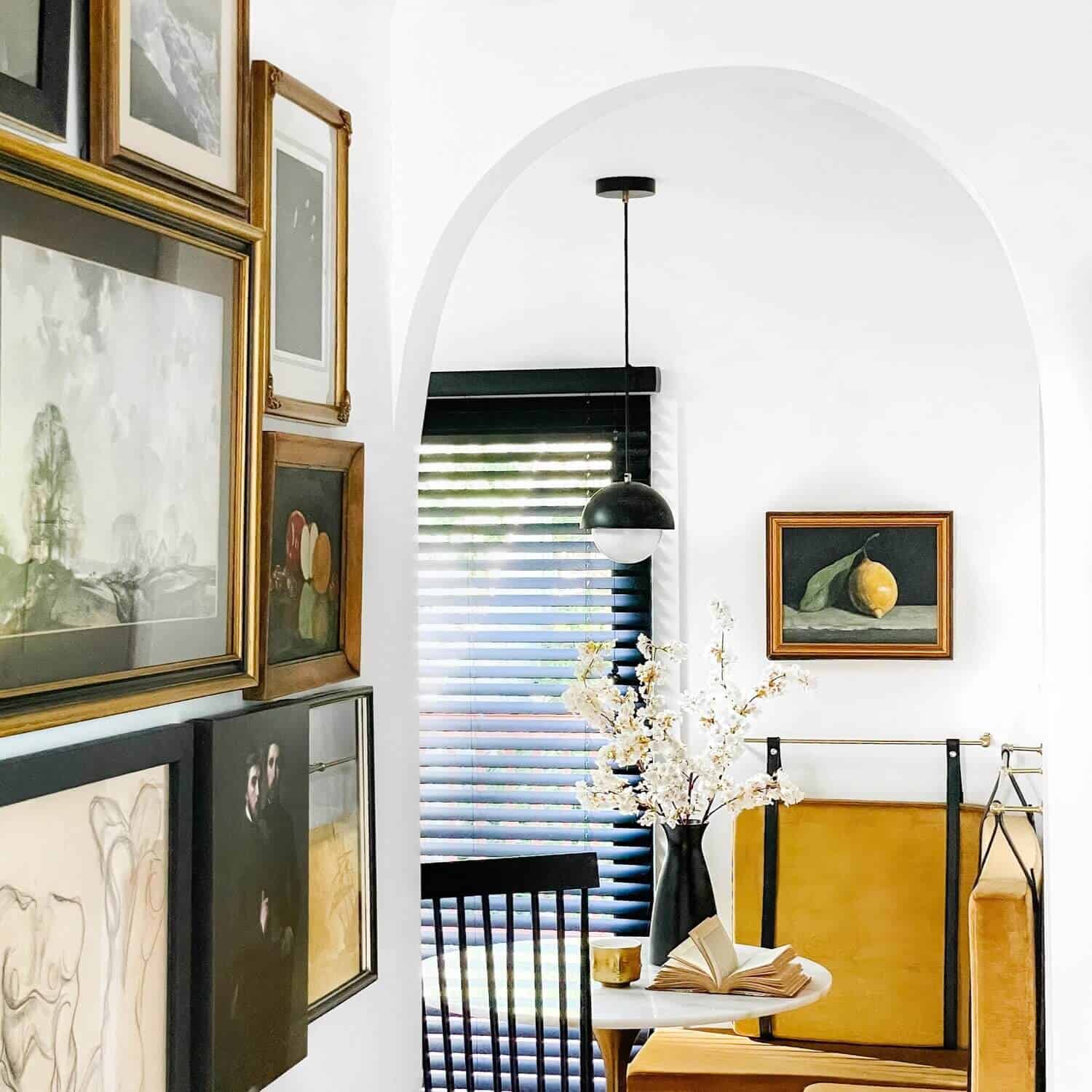 What's cooler than making a big bold statement. I have yet to see a new pendant light installation that doesn't add both charm and personality. Even better, there are incredible options for all aesthetics and at all price points. Here are some of my favorites: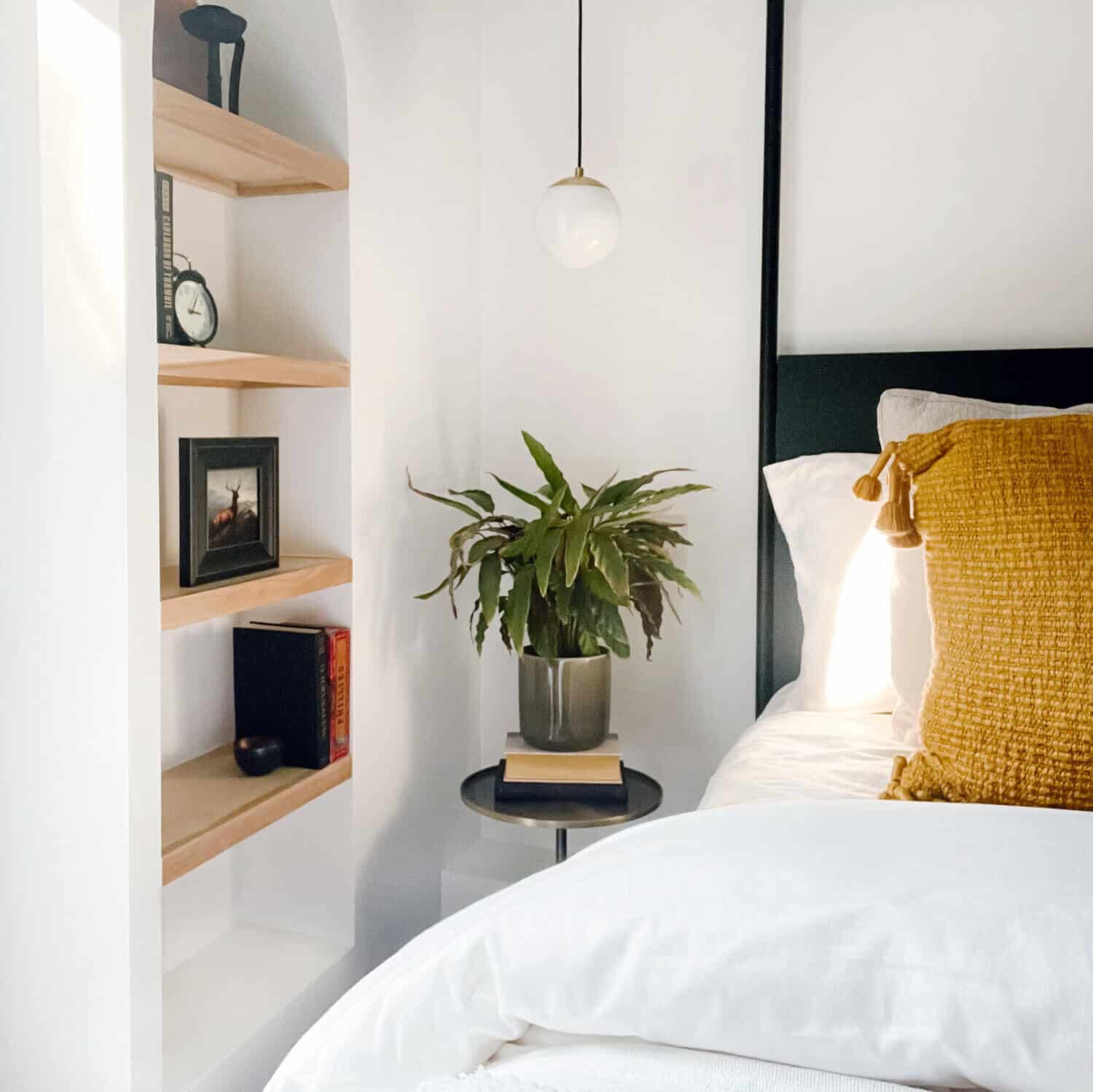 Create Movement + Visual Interest
Here's the thing. The best spaces have movement and visual interest. One of the many ways to add visual interest is by adding a pendant light. They quickly serve as a strong focal point and can keep the eye up and moving around the room with ease. Give it a try – I promise your room will feel more dynamic and beautiful in a jiff.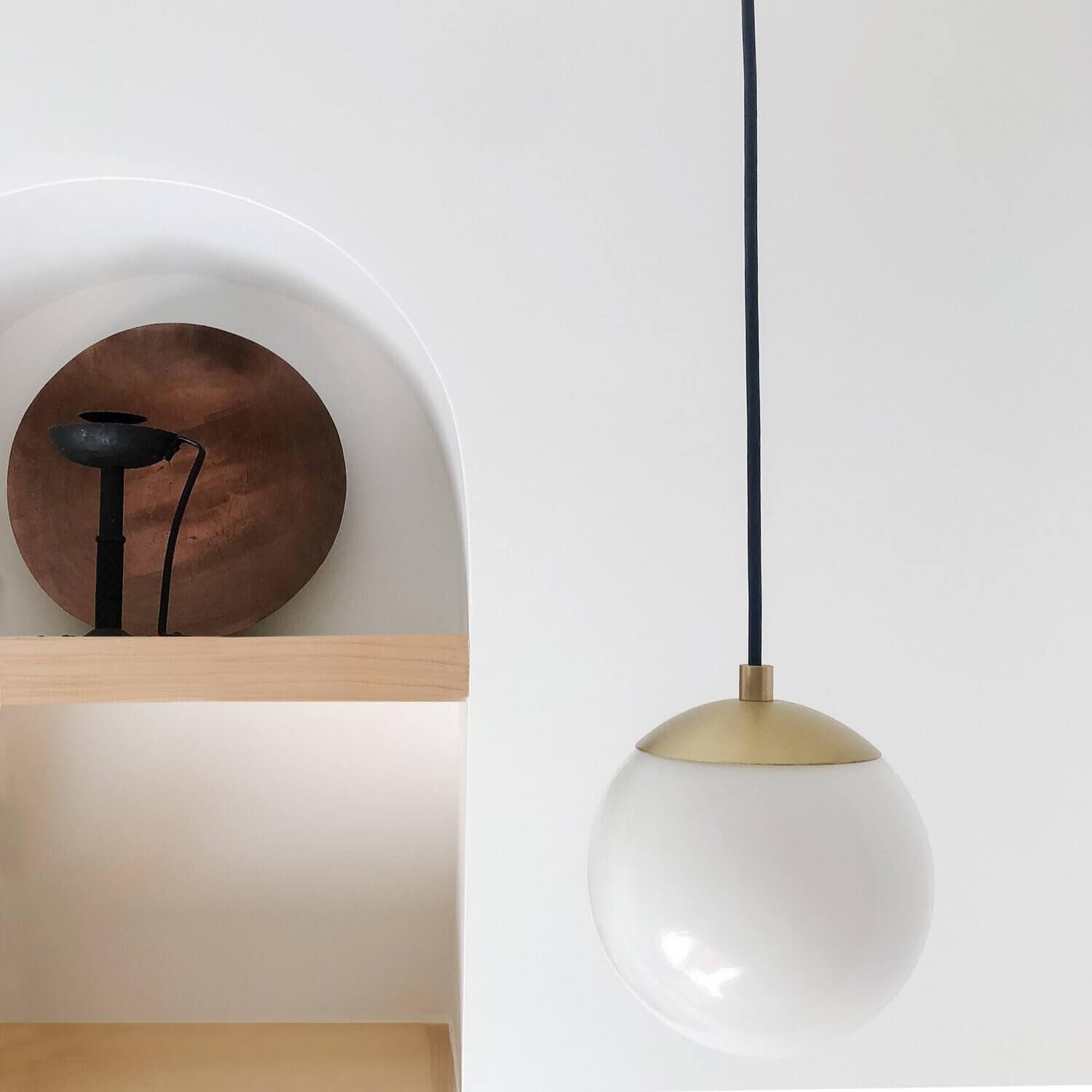 Sometimes, it's a good idea to zone sections in a room into designated locations based on task. Some common zones in a living room include; reading nooks by a fireplace, a seating area for conversing, and even just a spot for watching television. When you hang a pendant light over a table next to a reading chair, or in a corner by a fire it can help to define the space visually. It seems simple, but it goes a long way in helping the eye understand the intent of the space.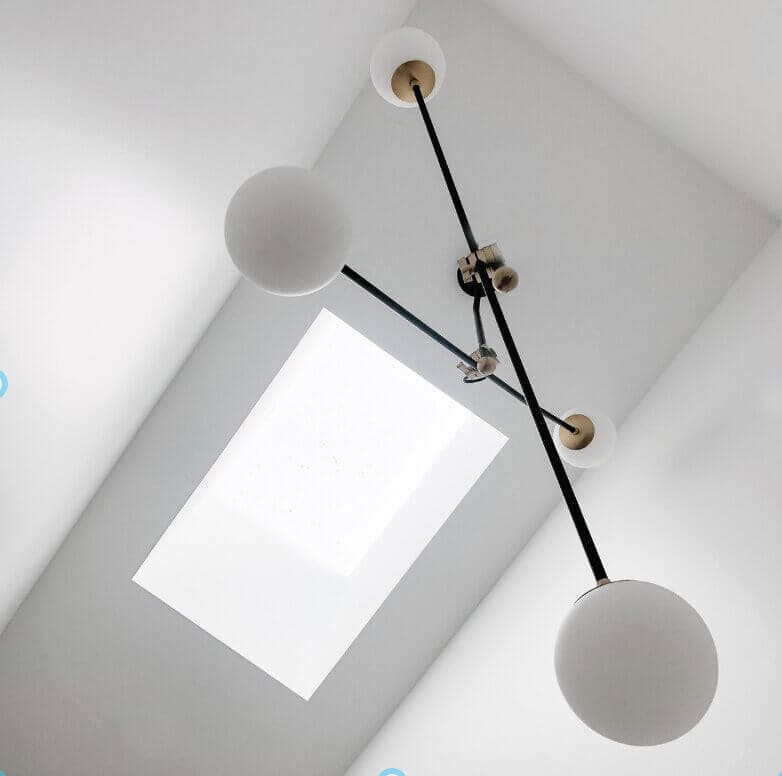 In the end, I think adding a statement pendant light to your space can work wonders by adding tons of visual interest all while saving space and helping define your room.
There are so many options out there – it's impossible to not fall in love with one just for you. Will you give a pendant light a try? I sure hope you will. I know that I love mine.
For more DIY, design, and Inspiration to help YOU make a home your love one detail at a time follow along with us on Instagram @136home. Hope to see you there. xoxo