Happy Friday and TGIF! How are y'all doing? I am loving the extra hour of light in the evenings now that Daylight savings time has begun. The even better news is that the weekend is here and I am so excited about my plans for tomorrow. Be sure to come along with me as I batch work gathering my supplies for my next couple of DIY's over the weekend. For more on batch working be sure to listen to the latest episode of @abeautifulmesspodcast.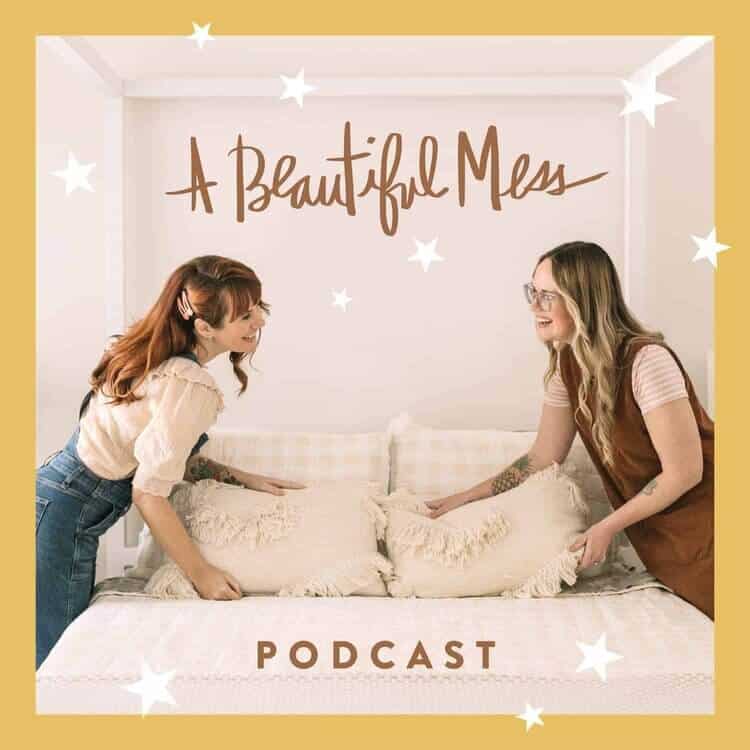 On Saturday, I am grabbing supplies for an alcove float shelf, board and batten accent wall, and a faux planter DIY. I am also on the hunt for the perfect peel and stick floor tile for a quick refresh to my powder room. If I am being totally honest, I have been wanting to do this for FUN ever since seeing my friends Camille and Andrew do it in their homes on Instagram. Go check em out!
A few more things….In case you missed it:
I posted a new Reel this week. It still has me dancing around my house in full swing. It includes a few tips on how I style my shelves. Turn up your volume!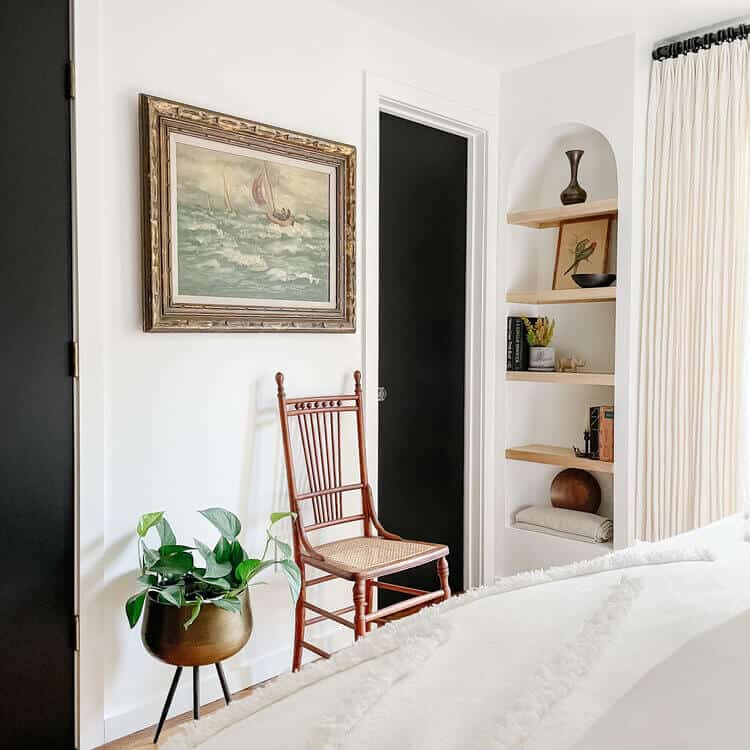 Direct Messages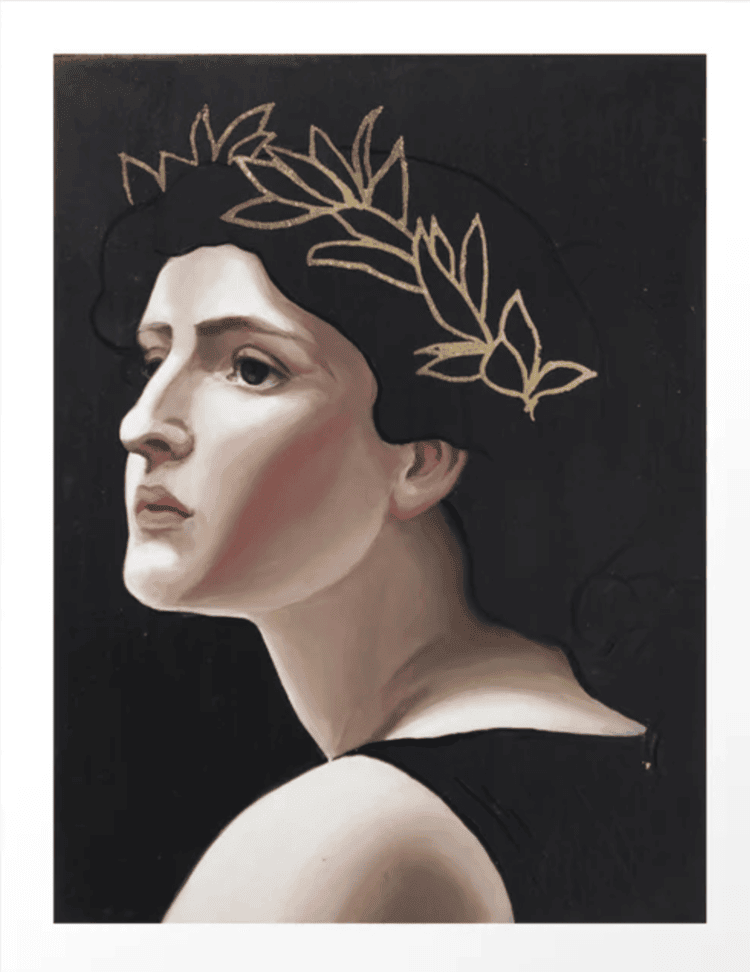 Inspo
I am completely in love with this room. You guys were too. It was our most likes inspo post from the week. I love the clean lines, black contrast creating a strong focal point, and the mix of old + new. Also, those beams. I think I might be in love.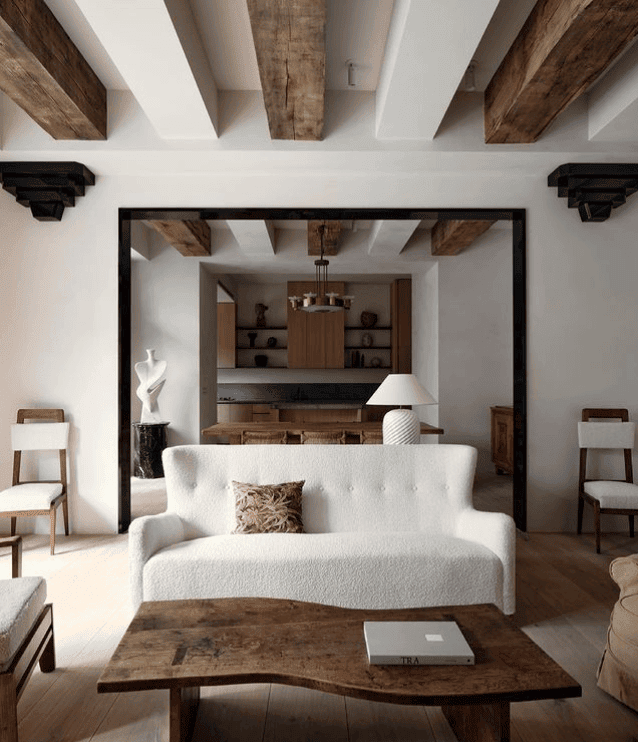 I Got Ya a Code
Gallery walls are my jam – you know that already! Grab some of my favorite prints for 15% OFF from @northandfinch. Use this code on any print there anytime. Code: 136home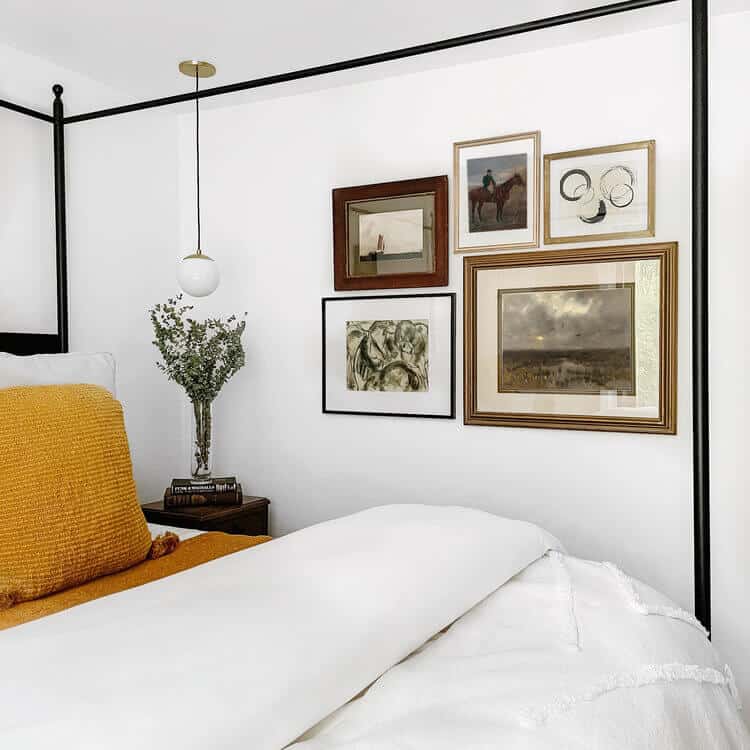 Let's Eat
You guys have to try my favorite sugary treat. It's super easy to make and I have yet to meet a kiddo (or adult) who doesn't love it. The recipe is linked here.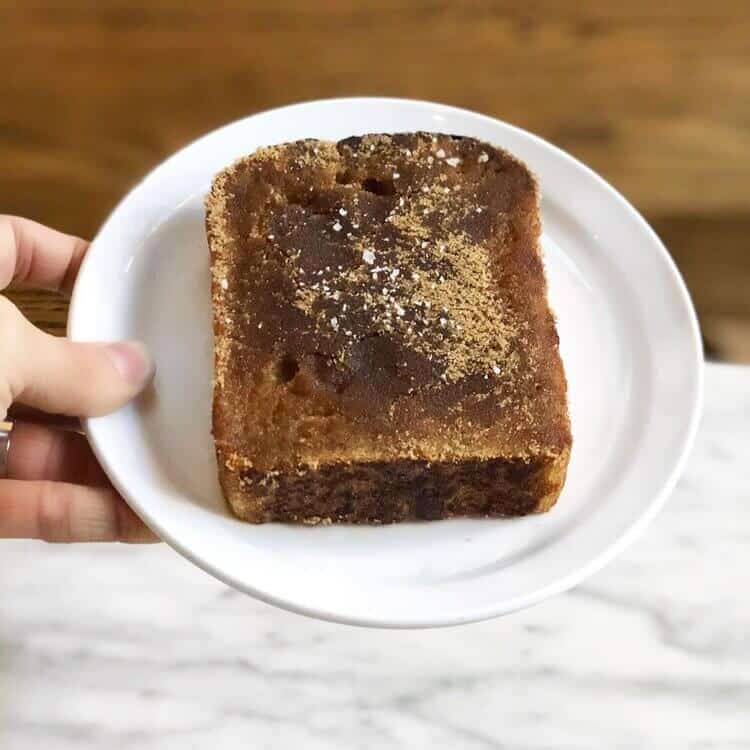 Check this Out
This renovation is epic. I love Paige's style and how she injects rich layers of visual interest into her spaces. She has a beautiful feed and really transforms her spaces so effortlessly. I mean check out that pantry door and killer styling.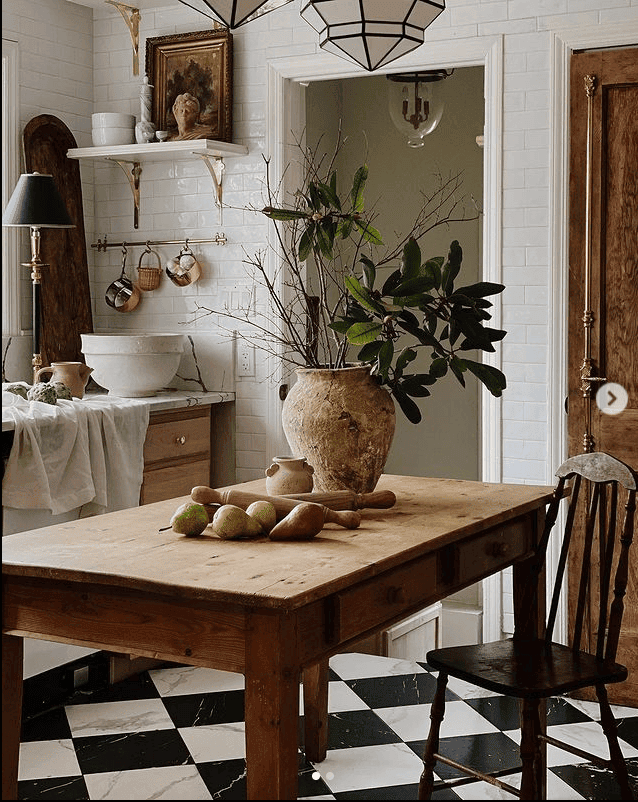 Let's Get Organized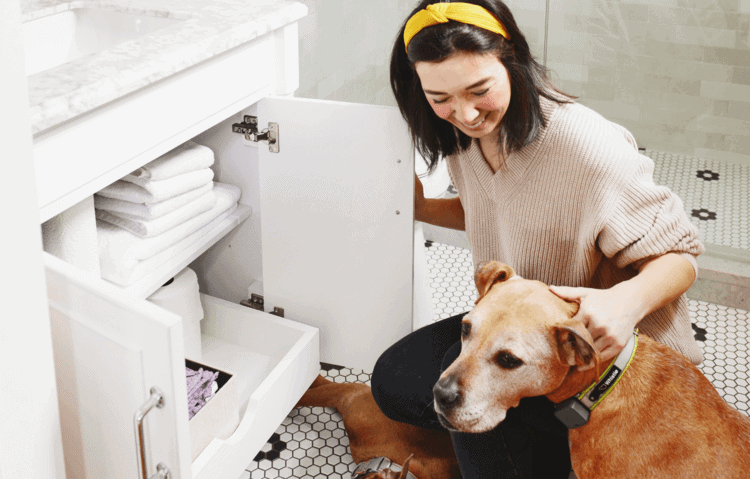 Success
Cheers
Friday means Happy Hour. For us, we always have a cocktail while we prepare (or order) dinner. It's a great way to transition from the work week into the weekend. Here's the cocktail we are having tonight. In fact, we might be drinking it right now. Don't tell my boss.
Sales
Let's be honest. I am always on the hunt for amazing home goods and decor. But, I insist that they be affordable and easy to get. Here are some awesome sales happening this weekend. I know I will be hitting up CB2. What about you?
Press
I hope you guys have an amazing weekend. Be sure to follow along on Instagram for more styling tips, DIY, and San Francisco design inspiration. Also, here is a link to some of my favorite styling items Thanks for being here guys I love yall. I hope to see ya soon. #TGIF136home