If you're following me on Instagram then you've probably seen the reels I've posted answering some of the top questions I get asked about my home/blog. One of the things I enjoy the most is receiving questions from y'all about where I get my pillows, blankets, art, and decor form. Literally, I could talk about it all day. That's the primary reason I started this blog in the first place — to curate special home items for you guys to help you on your journey to create a home you love one detail at a time.
I've noticed over the past few months that many of the questions I've been getting revolve around the same general items, so I've rounded up the Top 8 pieces you guys seem to be the most curious about. Let's dive in: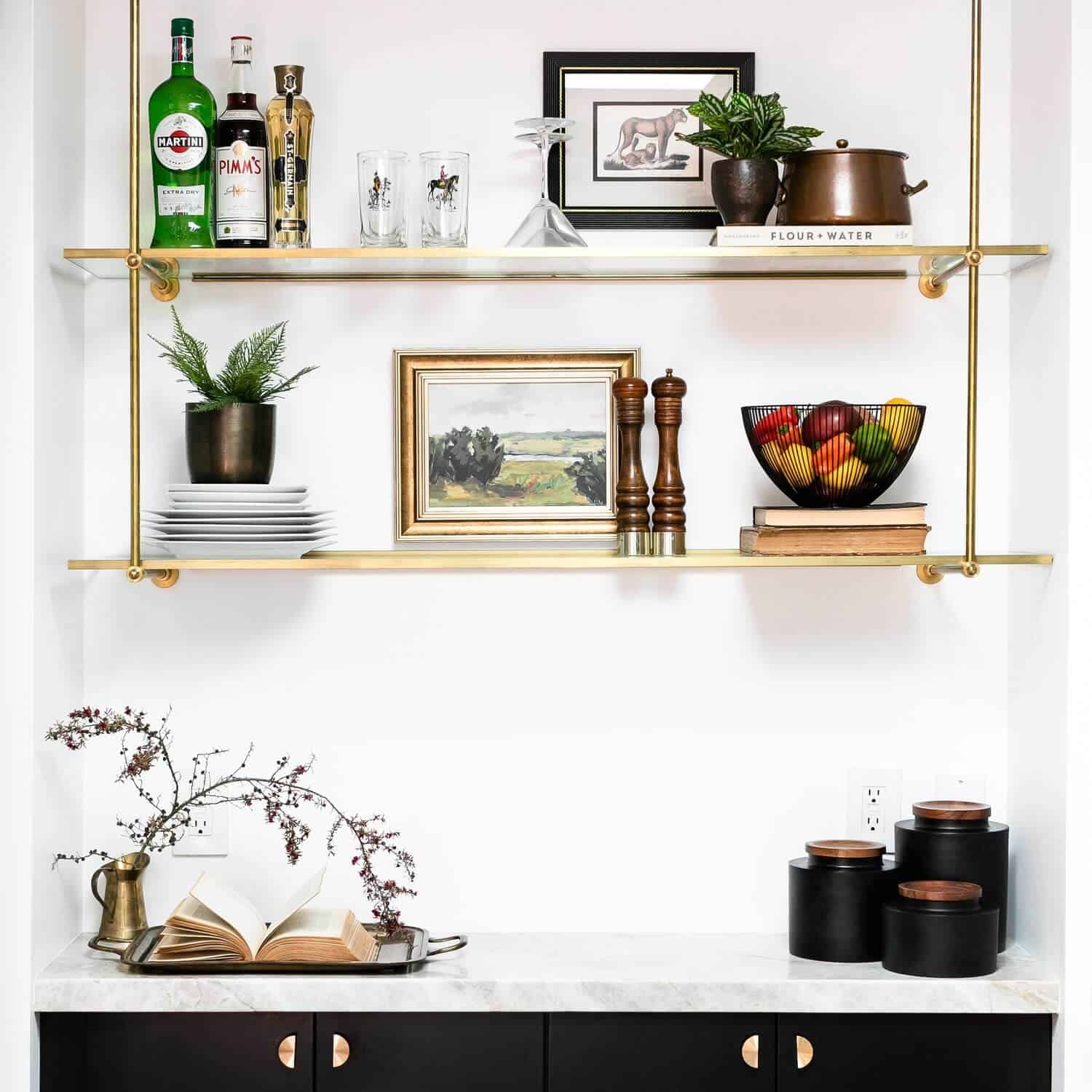 I know, we love a good bistro shelf. I am obsessed with mine. This was custom-made to fit this corner by a local artisan. While there are great store-bought options out there like this, we had to go custom to fit our specific size requirements. Consider working with a local fabricator in your area for a truly luxurious modern classic interior
The Euro Tassel Pillow is awesome. You love it too much. The color (and price) of this throw pillow is simply divine and it really adds a pop of gorgeous color to any bed or sofa. Plus, the tassel gives it just the right amount of interesting detail without being too much. Be sure to mix and match these with some neutral or monochrome bedding for a big impact! It's no wonder these are your favorite. They are mine too!
Euro Tassel Throw Me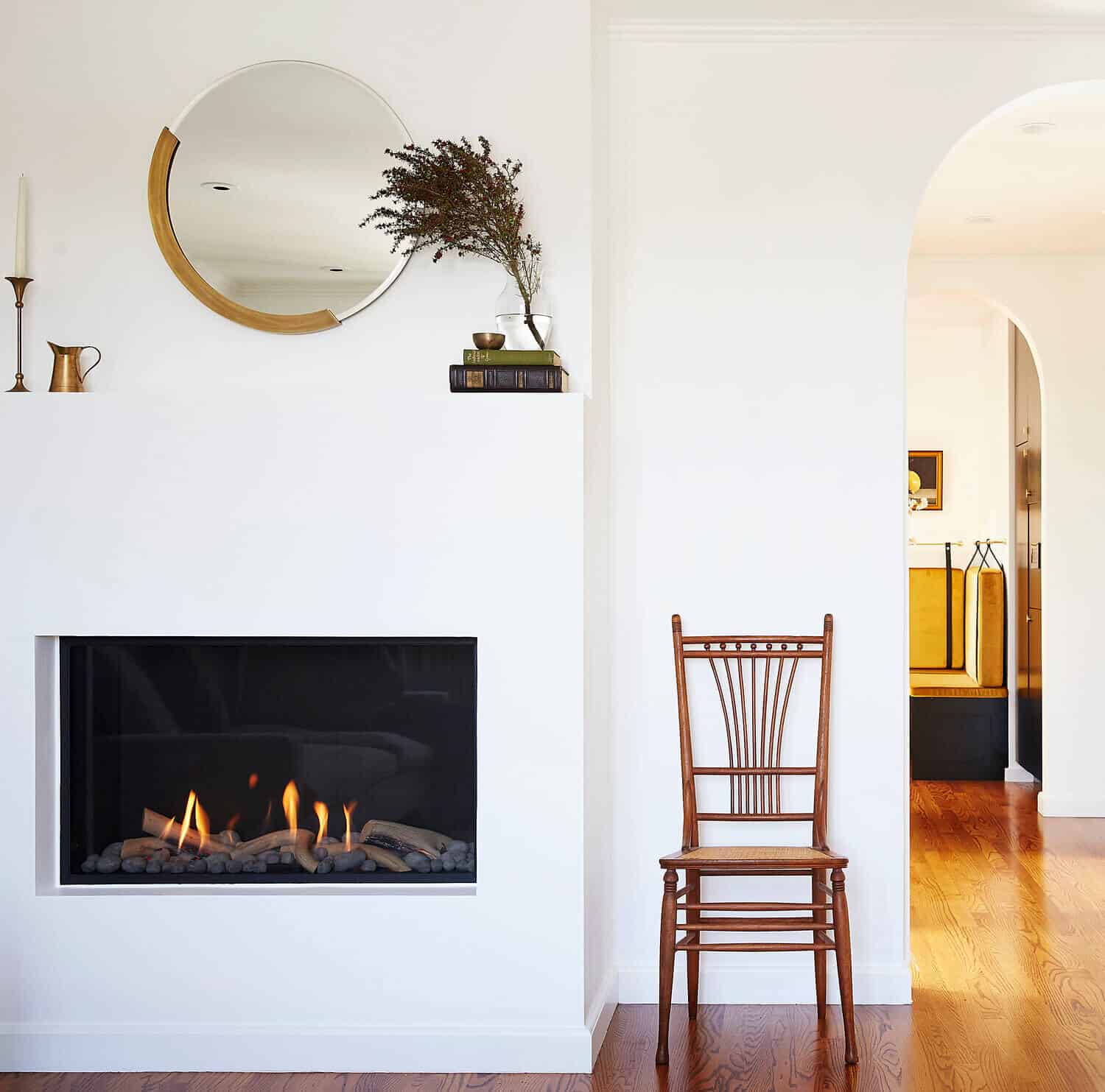 To those of you who were curious about my fireplace, it's the 90H front-facing model from Lyric. It has a beautiful matte black interior which makes it look modern and sleek. I gotta tell ya, I have so many fond memories by my fireplace! Nothing beats late-night conversations with a loved one wrapped up in a blanket and getting warm by the fire.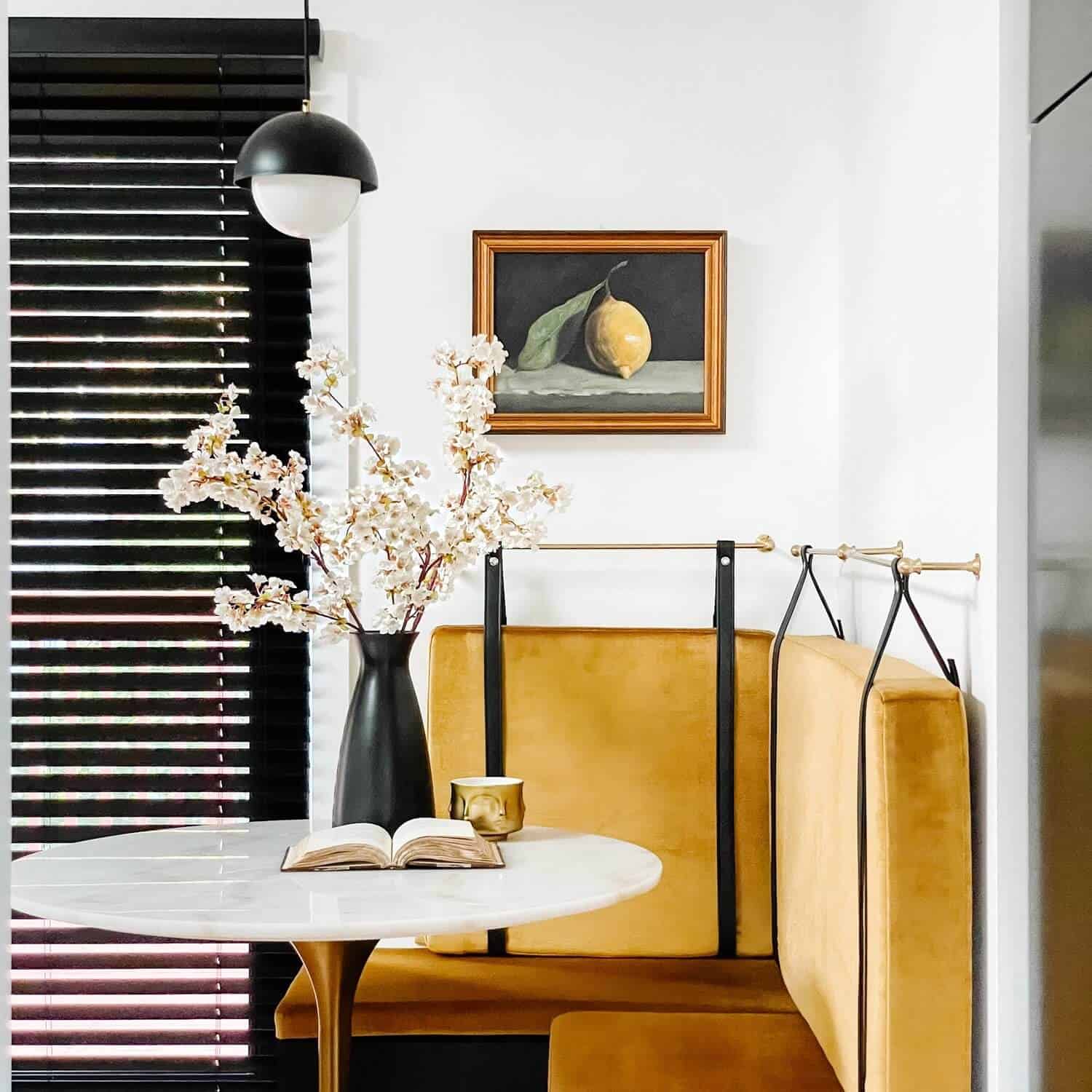 I never get tired of seeing my brunch banquette every single day and I'm so glad that y'all are appreciating it as much as I do! Choosing the right fabric wasn't an easy process but I couldn't be happier with how everything turned out. You can read all about my experience here.
The fabric is called Savoy Gold by Robert Allen and it's in a luxurious velvet finish that just looks bright, bold, and super chic!
This lamp is definitely a crowd favorite and I can't even tell you how many times I get asked about it. It's one of my personal faves as well (shocker!).
I got it from CB2 and it is absolutely gorgeous with its serpentine detailing and antique gold finish. A definite must-buy if you're looking to make a statement!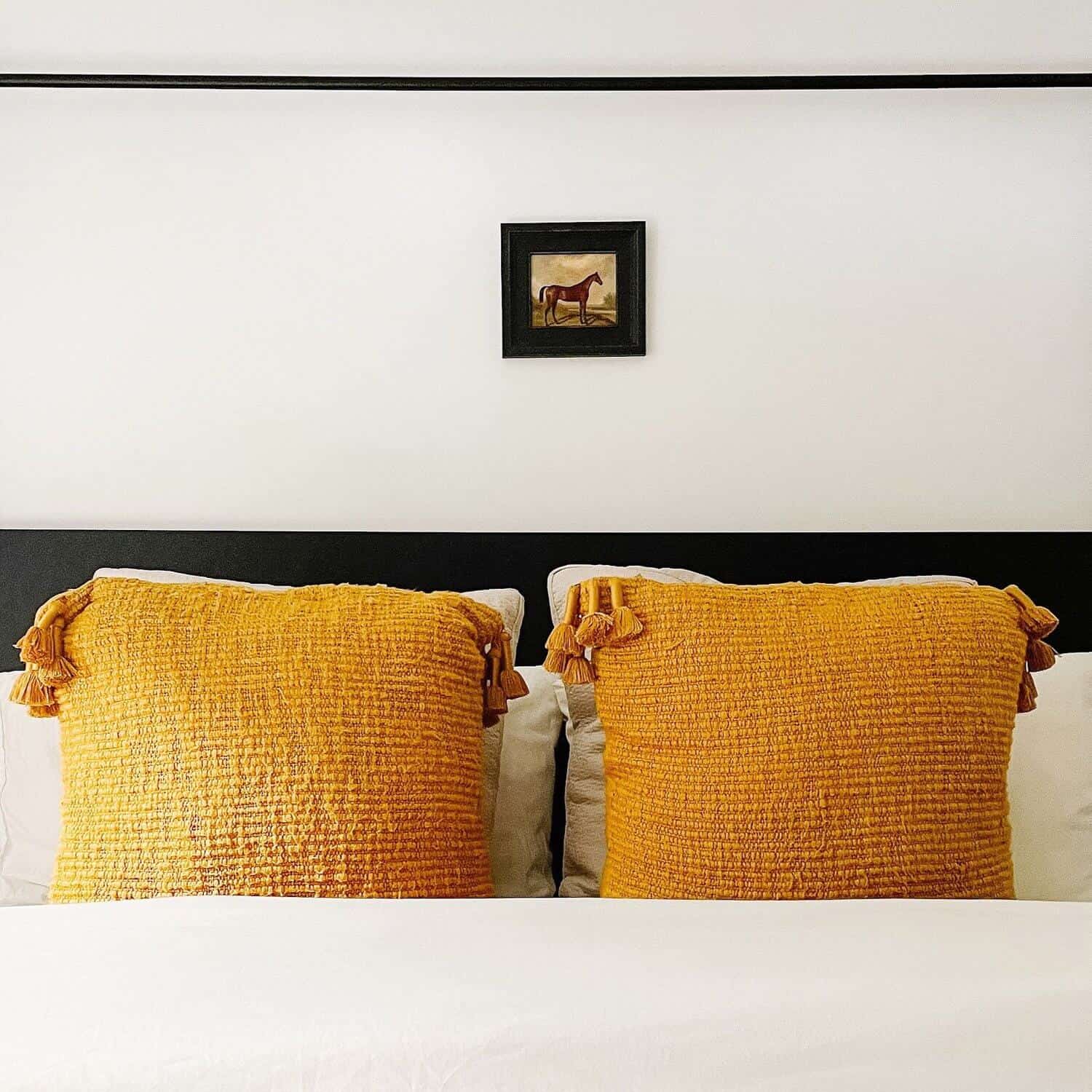 This Equestrian painting is the one piece of art from my home that seems to garner the most online attention. It's a bit surprising, considering it's one of the least expensive artworks that I have in my abode.
I purchased this baby off of Etsy and I'm so glad I did! The black and gold vintage frame gives it just the right amount of edginess and enhances the colors of the image itself.

Home Paint Colors
There are only two colors that I swear by when it comes to paint — black (for a cool and contemporary vibe) and white (for something more classic).
When it comes to a pure black shade, my personal pick is Tricorn Black. It doesn't have any noticeable undertones and is brazenly dark, making it a great coice if you need a bold accent.
However, when it comes to white paint, nothing will ever beat Chantilly Lace. It's pure, it's uncomplicated, and it goes well with anything due to its lack of dominant undertones.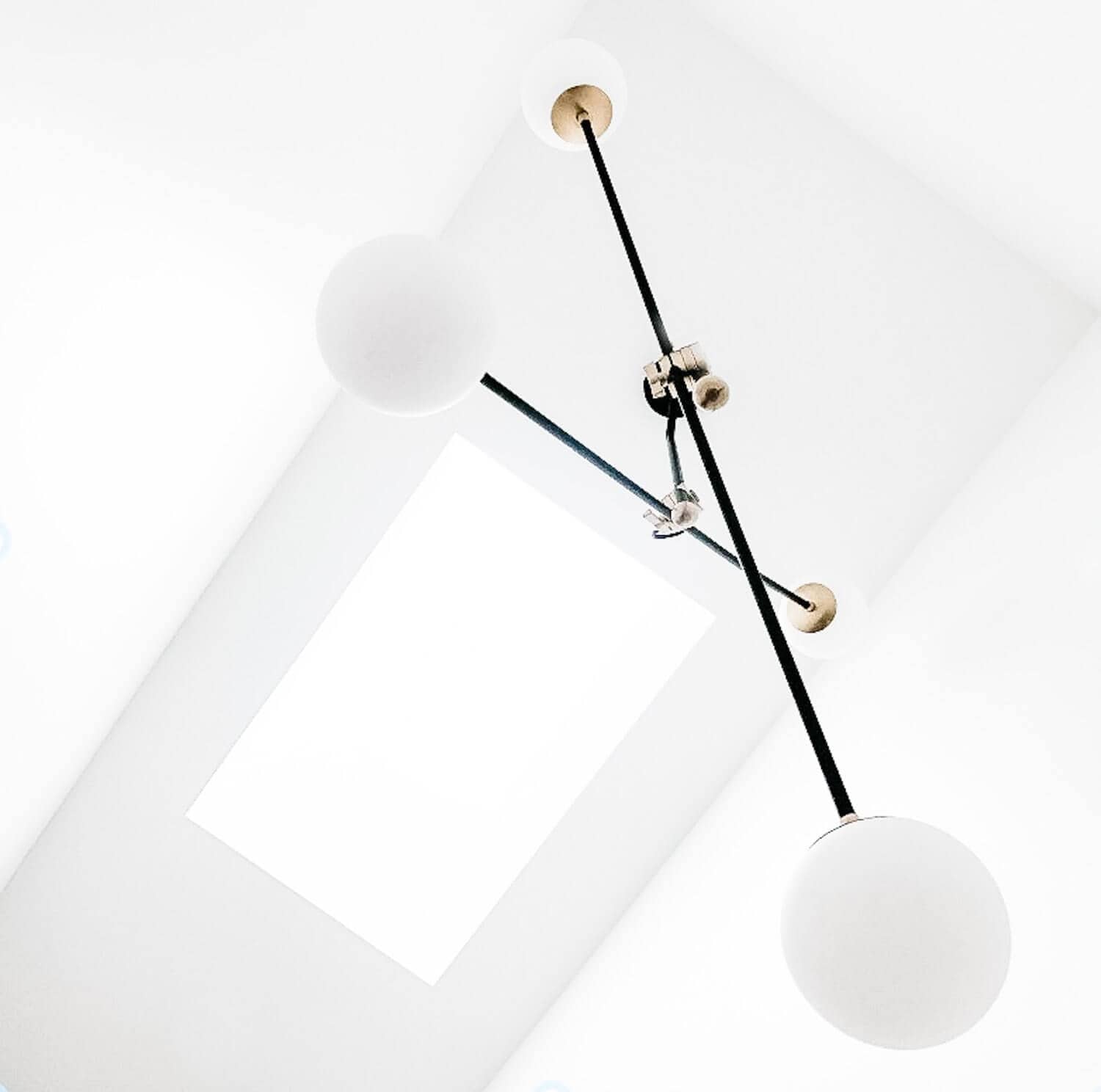 Nothing makes a space pop more that a Bold lighting statement. I am obsessed with my modern classic interior chandelier from Etsy. It literally makes the space. There are a ton of great options from my pal. Check him (and this light) out. I know you love it.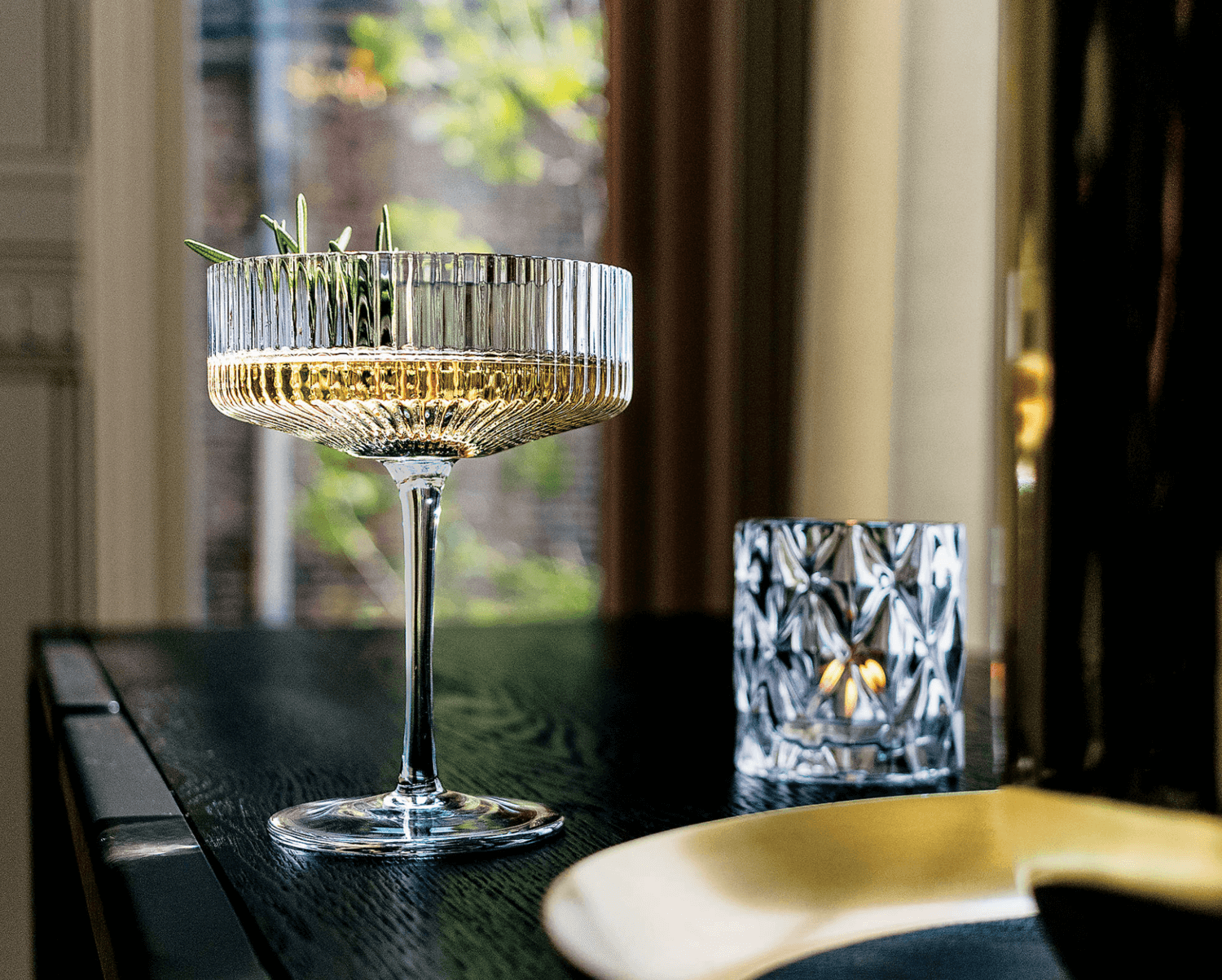 This eve coupe cocktail glass is your favorite. It's mine too. We make an amazing cucumber mint gimlet and Rosemary Gin Fizz that we adore serving in these budget interior design-worthy glasses. Grab a few, and consider placing them proudly.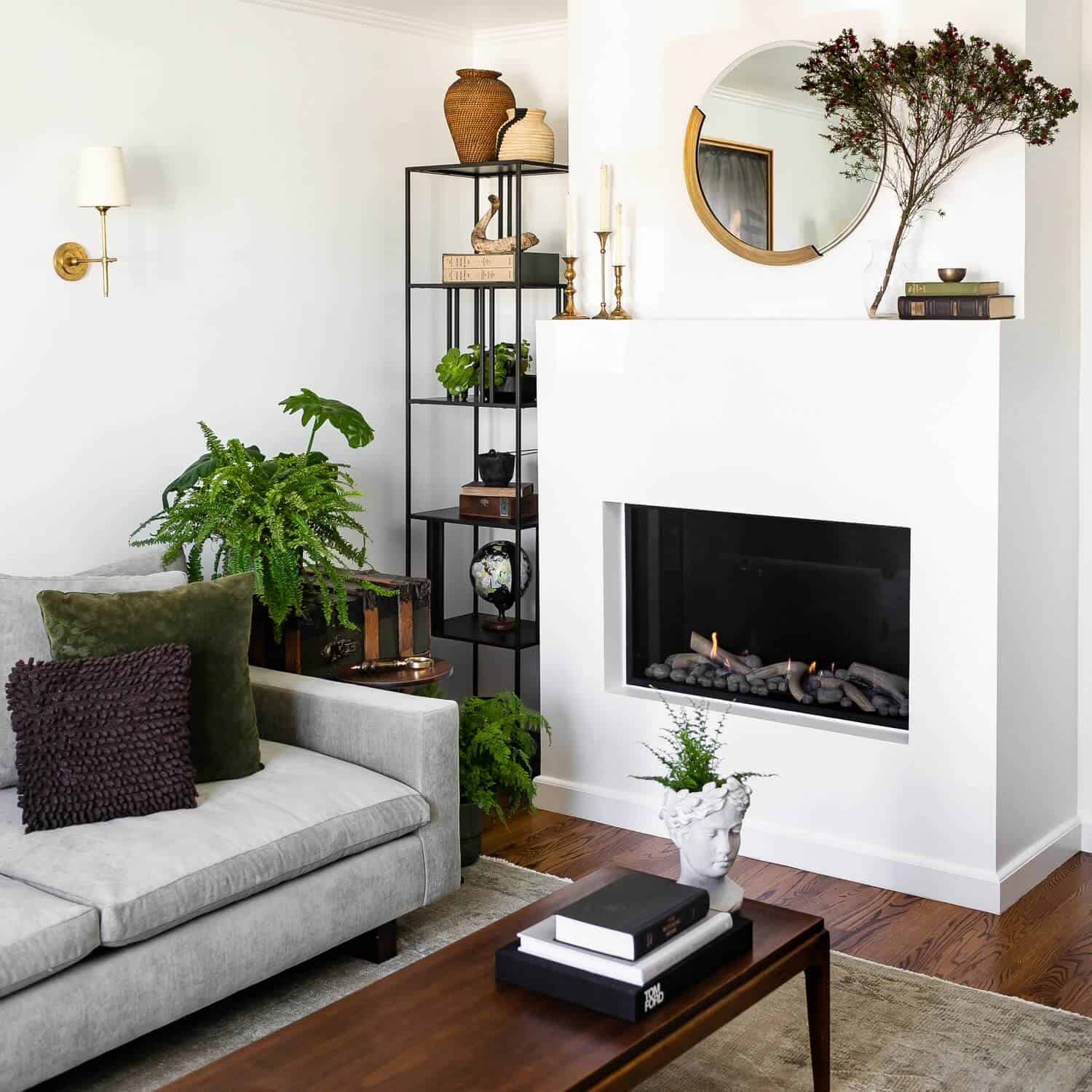 This round mirror is the central point of interest in my living room and I can't imagine my space without it. The crescent-shaped antique brass gives it a unique detail that often captures people's interest, and it's easy to see why!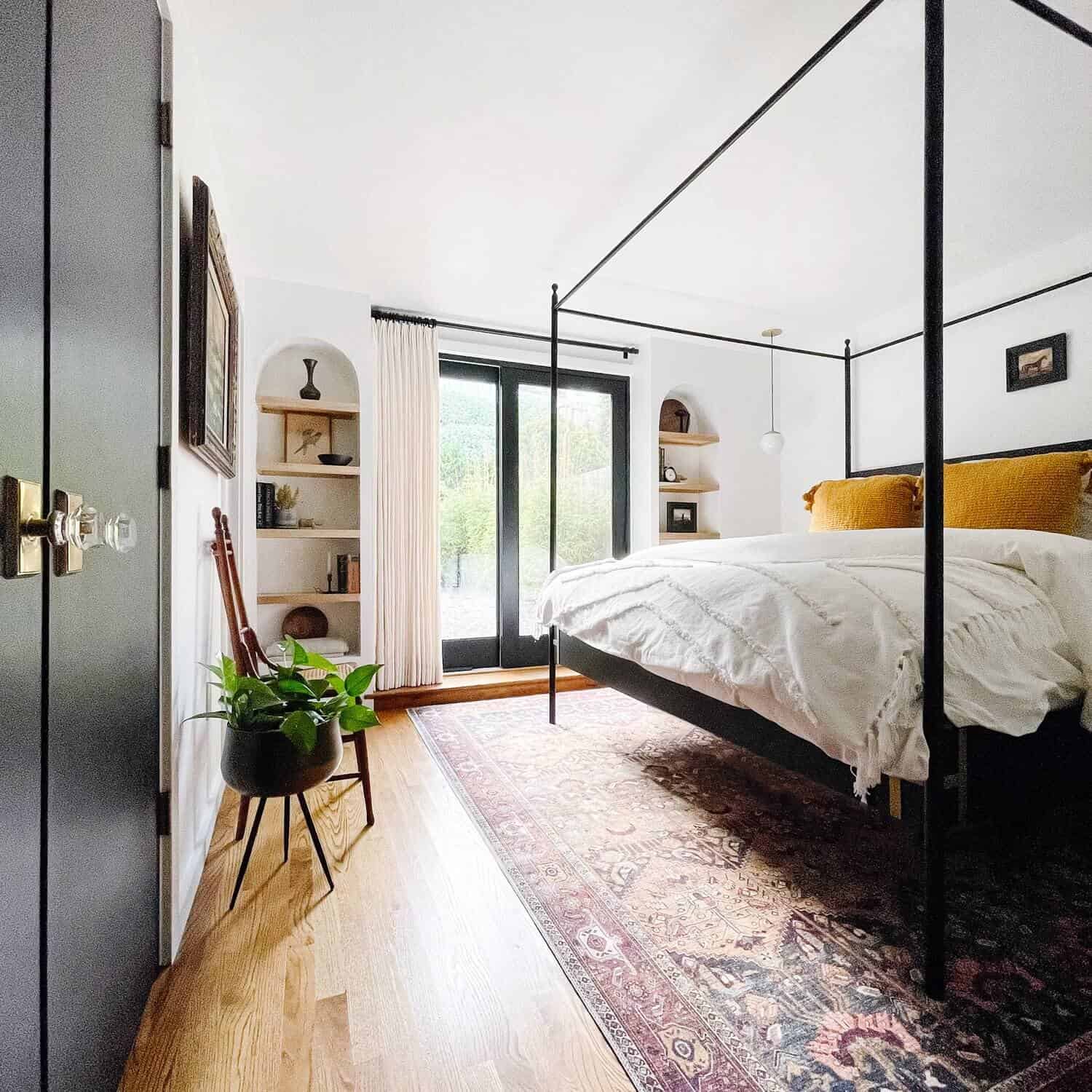 Okay, I really splurged here. I didn't go custom – which is really costly. However, I did go with the Shade Store – Luxe Linen Fabric, in the Oyster finish with a French pleat. Wow! Does it look good? But, if you want the same look for a lot less. Check out these amazing curtains from my Amazon Shop. You will get an almost identical look and save a ton. You guys do it!
It really gives me so much joy that you guys show interest in the home decor and furniture that I take the time to curate. Tell me: Which one out of these Top 8 is your favorite?
I will probably be doing another article like this later this year so be sure to follow me on Instagram and send me a DM if you have any questions about a particular item that you see in my stories or here on the blog. Xoxo