Have you ever had a home project idea in your head that you just can't seem to shake? Well, that's what I've been experiencing for the past year when it comes to my homes' front door.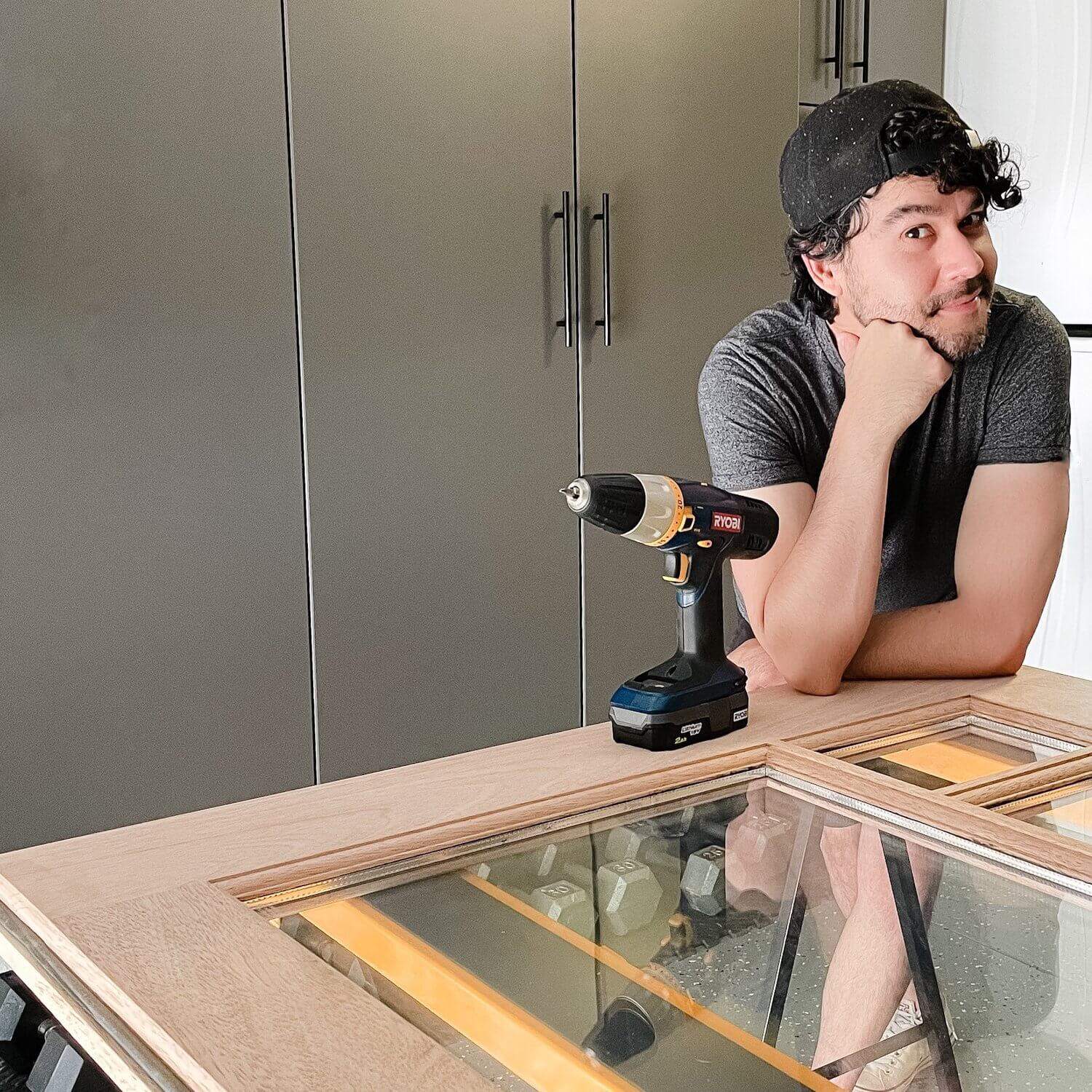 See My Shocking Front Door Refresh with Home Depot
Here's the thing. When you live in a space long enough you start to really get a good understanding of how you want your home to function – like you really start to understand it in a way that you can't even imagine when you are making the initial purchase or signing a lease. There's what you think you will do and then is what you will actually want to do in it.
So it might come as a surprise to you that the one thing I constantly think about is how amazing it would be to open up the view from my front door into the living room. Why? Because, we have an incredible view looking out into our street and gazing up at Twin Peaks from my couch. Like literally I can sit on my couch and stare up onto a world-famous peak. There's just no way I can keep this view blocked any longer.
The current entry – while beautiful, is a builder grade front door. We can do better. To test things out I have been leaving my front door open – for hours at a time to test and see what it would be like to have the natural light flooding in with that awesome view. Needless to say, it's truly epic.
As such, I decided to just go for it and replace what I have now with this gorgeous dutch door from @Homedepot I grabbed mine unfinished so that I could match the paint color of the rest of my house to it as well, but they come in all kinds of great colors and finishes directly from Home Depot.
Dutch doors are awesome because they open at the top to let in all the natural light, views, and fresh air you want, while being able to be securely closed in the bottom half. After all, we don't want echo to get out now do we?
Can't wait to see the transformation? Of course, you do. Head on over to Homedepot.com for the complete before and after reveal, FRIDAY 2/4 at 7AM along with all the supplies I used to refinish, paint, and install this beauty. I even explain all the benefits of installing a Dutch door in case you were wondering. Head on over. You won't want to miss it.