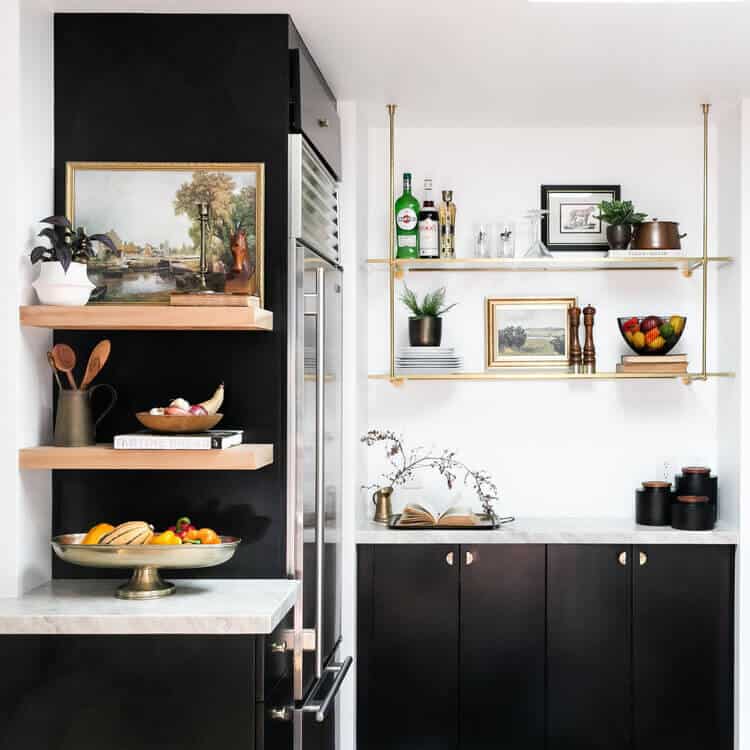 There's a lot that goes into creating the perfect kitchen experience, both in terms of interior design, as well as having the right kitchen items that make the cooking and dining experience tip top. Never fear, I rounded up some of my favorite kitchen musts, and why ya' gotta give 'em a go. Are ya ready? I know you are. Let's go:
Rice cooker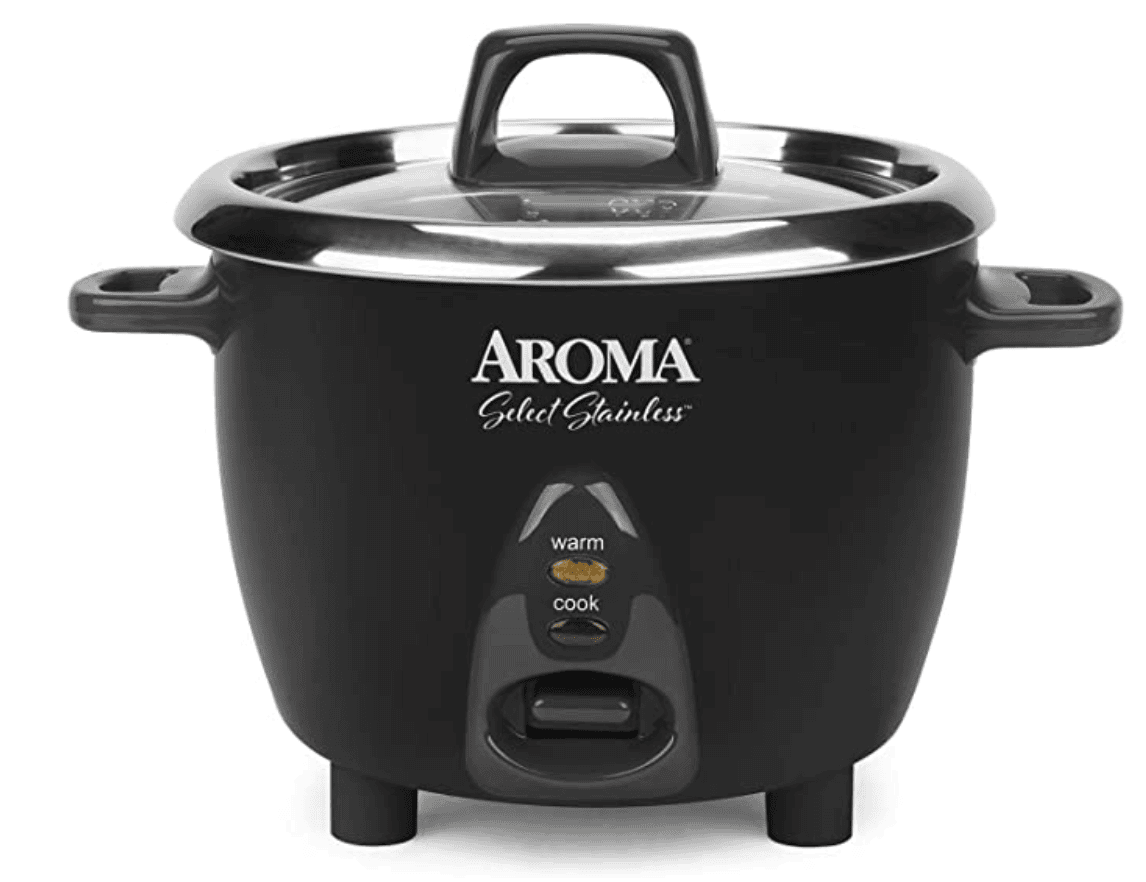 We're friends, right? If so, I can't let you cook rice on the stove ever again. Like never. Please don't. Keep this rice cooker on hand – she's super cute and even works well for other grains like quinoa. She's serving a fresh look in a sexy black finish too. This rice cooker from Aroma Housewares is smart – as such you won't have to worry about setting a timer or watching water boiling. Who has time for that? It also detects when your rice is ready and will keep it warm. It's super easy to clean and is dishwasher safe. It even comes with its own BPA-free spatula and measuring cup. Just get it. Thank me later. Luv ya.
Chopper

I cook – like a lot, and sometimes the chopping is what takes the longest. So let's cut down on that step. Don't waste time chopping veggies. Instead, grab my favorite stainless steel chopper from Cuisinart. It will dice almost any veggie down in seconds, and with ease. Whether it's a garlic clove, onions, herbs, or nuts, you can reduce the prep time for any meal by using this lifesaver. Of course, It's a dishwasher and just takes a few seconds to disassemble for quick cleanup – literally a must for anything in my kitchen. safe, so you won't have a problem cleaning up.
Coffee and (N)espresso machine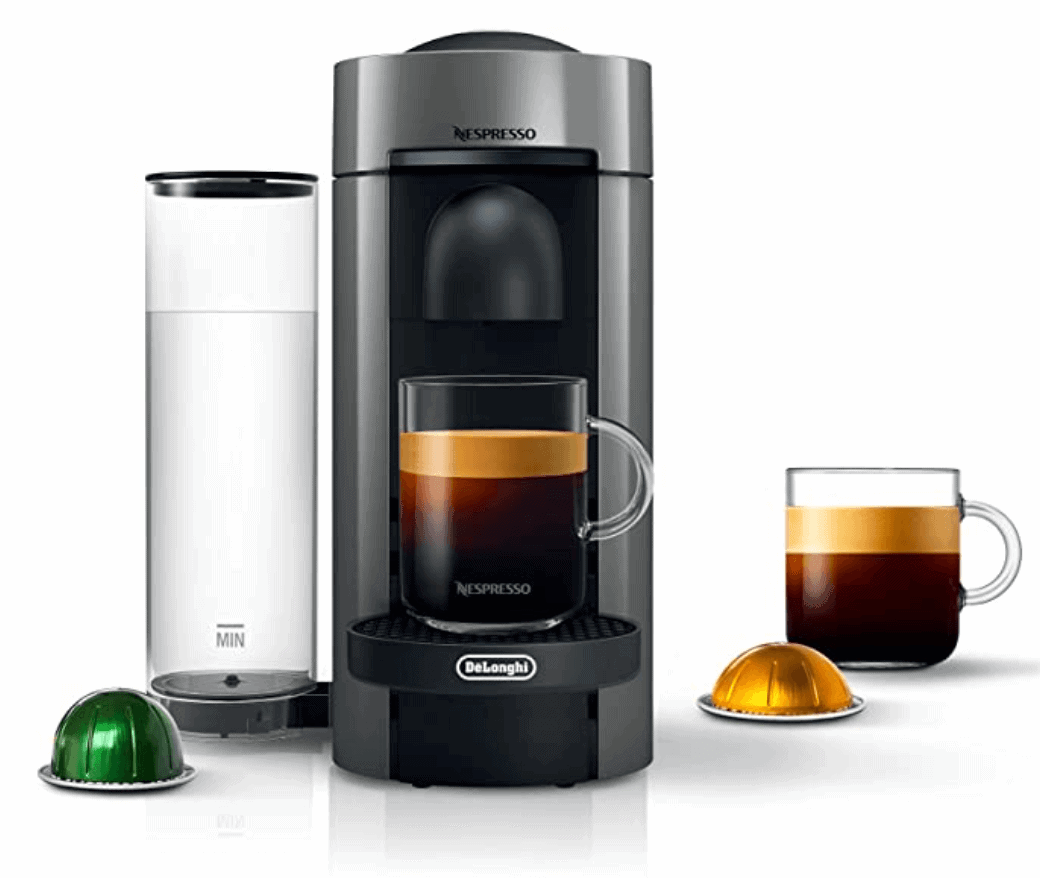 Is it even a morning without coffee? I don't think so. There are also few things in life I love more than my first cup. If you love coffee as much as I do, then this coffee and espresso machine from Nestle Nespresso is the perfect choice for you. It's literally my favorite gift I have ever bought for myself. It's quick – and I never spill coffee grinds anymore as it uses one-time-use capsules. Even better? Each shot of espresso tastes like it's been served by a Parisian barista. Just pop in a capsule of choice, froth some milk, and wa-la. Cafe-style lattes, cappuccinos, and more right in the comfort of your home. I am so obsessed.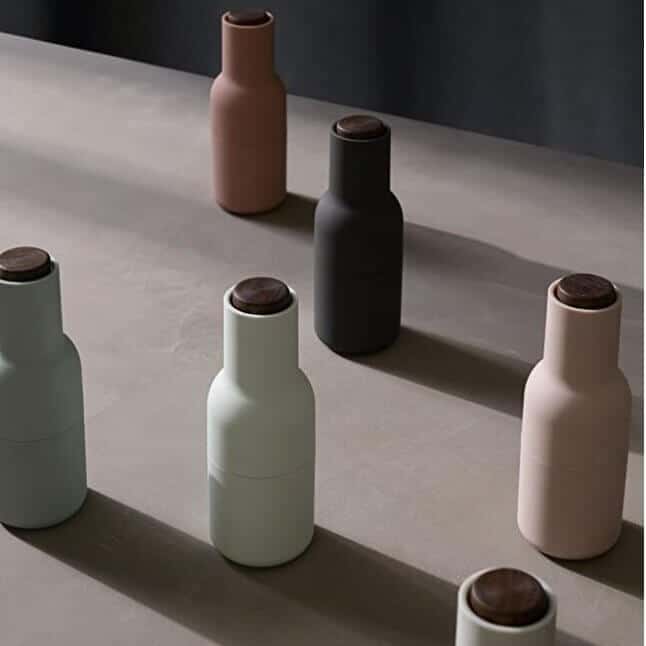 Every dish I cook gets generous amounts of salt and pepper. With just the right salt and pepper grinder, you'll be able to not only cook in style but take the look of your space up a notch. These bottle-shaped grinders from Menu are long-lasting and made of silicone rubber and ceramic so they are super durable and comfortable to grind. The inverted design will keep flakes off your table or kitchen counters after each use. XQXQ's salt and pepper grinder is another great option you might want to consider if you want a more vintage look – which is always a win. Don't judge me but I have both and swap 'em' out for fun from time to time.
Containers

I can't emphasize the importance of having proper storage containers in your kitchen for leftovers and really anything. It just feels good to have a matching set that you know will last and not clutter up the kitchen. These borosilicate glass containers with BPA-free plastic lids can be used in the oven, freezer, refrigerator, and even the microwave. No one wants to have to make another dirty dish when in a hurry. I love mine. However, If you're looking for a plastic-free option, though, the Bambooware glass containers with natural bamboo lids are my alternative go-to choice.
White Plates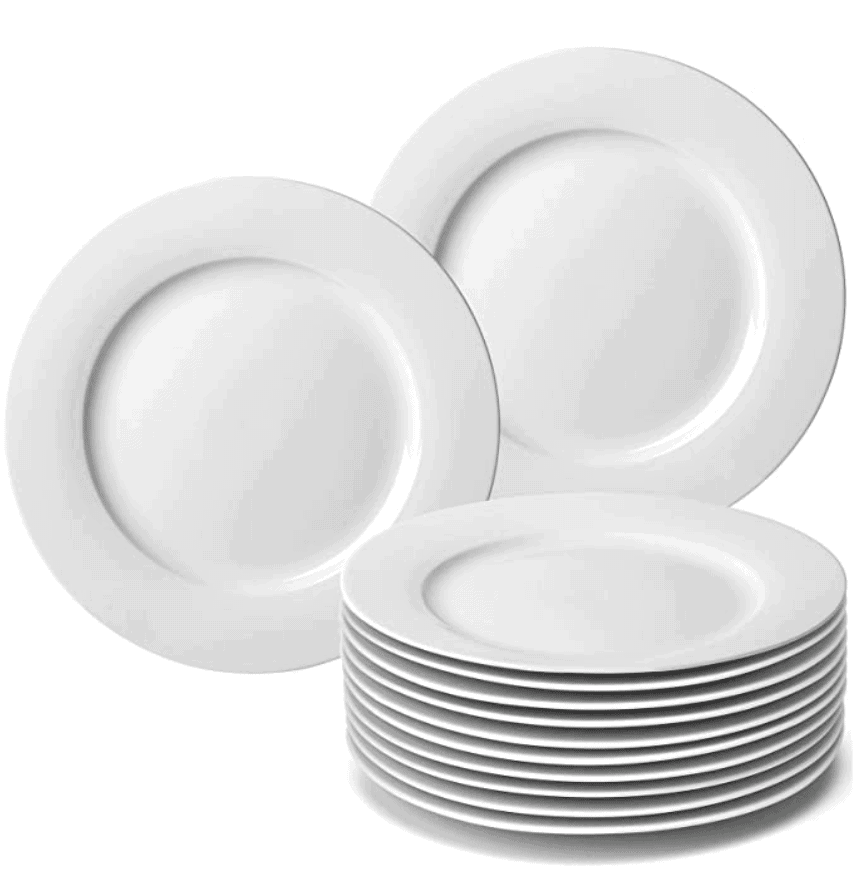 You need a set of white plates. Period. Food just looks best on a white plate. You heard it here first friends. Great food needs to be served on a great dinner plate, and this 12 piece set from Amhomel is all you will ever need. These white dinner plates are lead-free and made with non-toxic premium porcelain. They can be used safely in the oven, microwave, and even the freezer. The food you serve will look right on the pages of Bon Appetite with these beauties. Grab them quick- they are a great deal. I have two sets myself.
Bowls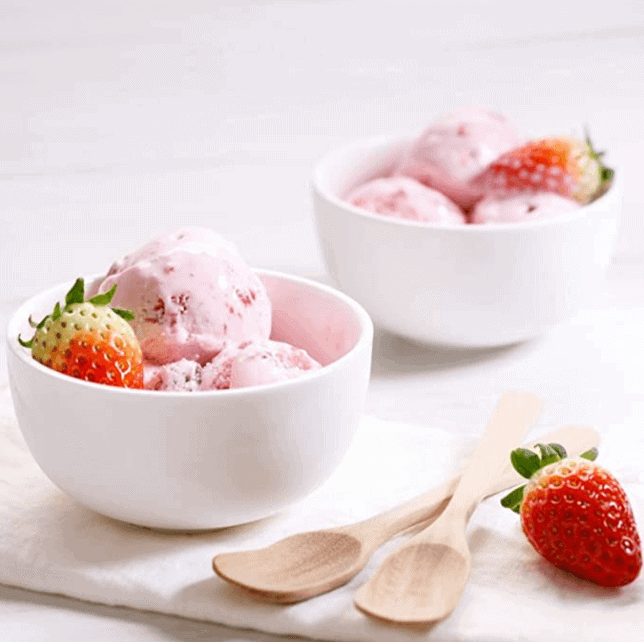 The perfect accompaniments to your new white plates (see above) are these gorgeous non-toxic premium porcelain Amhomel soup bowls. This set of bowls are break and chip resistant and can be stacked in your kitchen cabinet with ease. They look great on an open float shelf too. Bring these beauties out at the start of a meal to serve soup, or mid-course for a salad and you'll have yourself some happy guests.
Mixer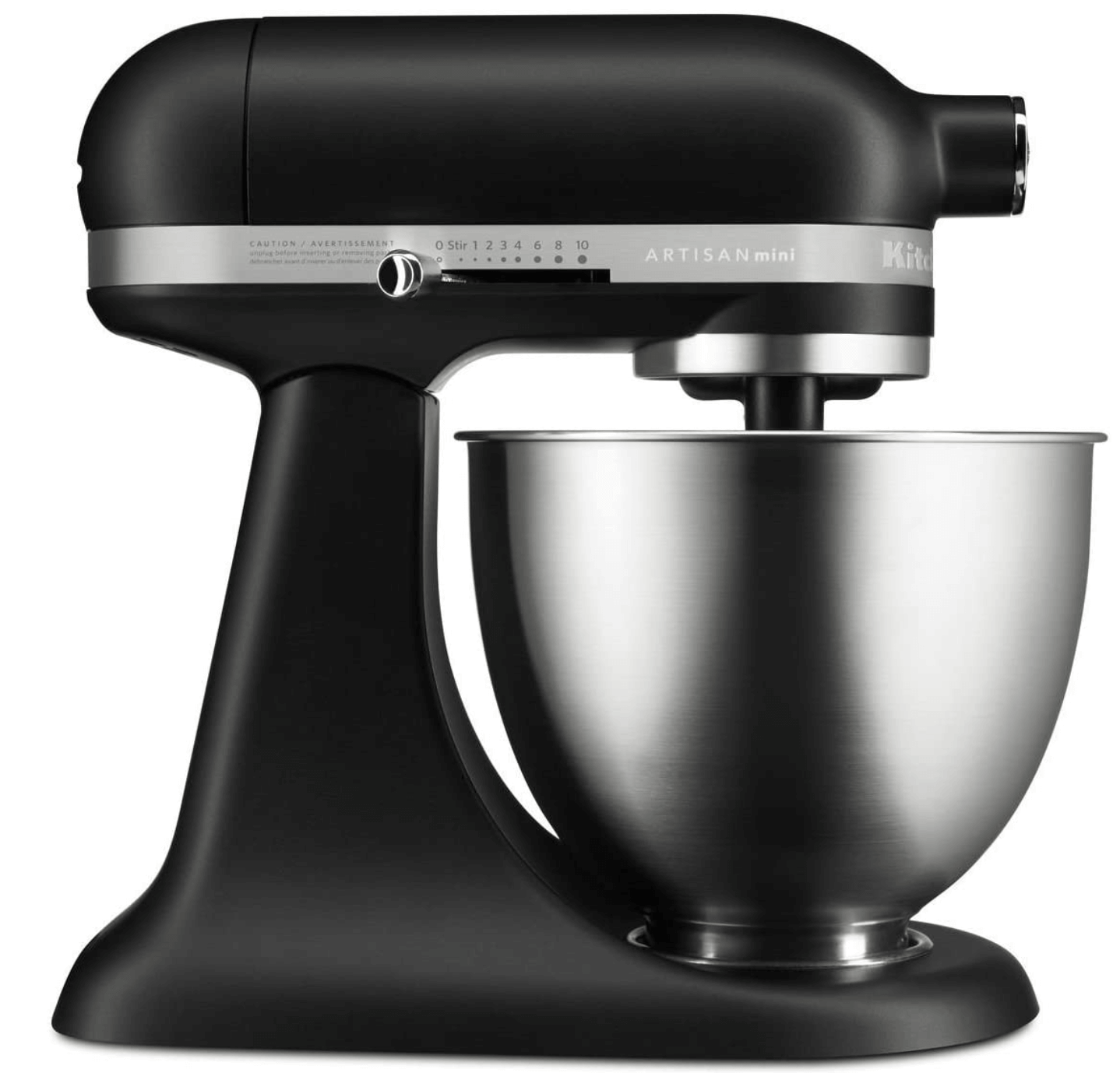 The matte black stand mixer from KitchenAid will make your life a lot easier and more gorgeous. He really is a show-stopper. The tilt-head design makes it easy for anyone to add ingredients with ease. It doesn't matter if you're kneading bread, whipping cream, or mixing dry and wet ingredients together for a cake, the 10 operating speeds will give you the results you desire and quickly. No one wants to. hand mix. Better yet? It looks amazing on display too. I love how he matches my black cabinets in my kitchen.
In the end, our time is precious – especially in the kitchen. No one wants to lose valuable time chopping or mixing longer than you have to. So, get to savin' both on time and dollars with this list of my absolute favorite must-have kitchen items. I literally use all of these items weekly. I know you will too.
Love this list? Let me know in the comments why, and what your favorite item is. For more DIY, Design, and must-have kitchen wares Follow me on Instagram @136home Love ya. Xoxo