Hello lovelies! I hope your week has been fun of joy, home decor wins, and fun. It's been busy over here, but the closer the holiday season gets, the happier I get. The Fall vibes at our cottage are absolutely on a ten. We experienced our first rain, and we even set up our new nostalgic vintage coffee machine. After all coffee is a must right?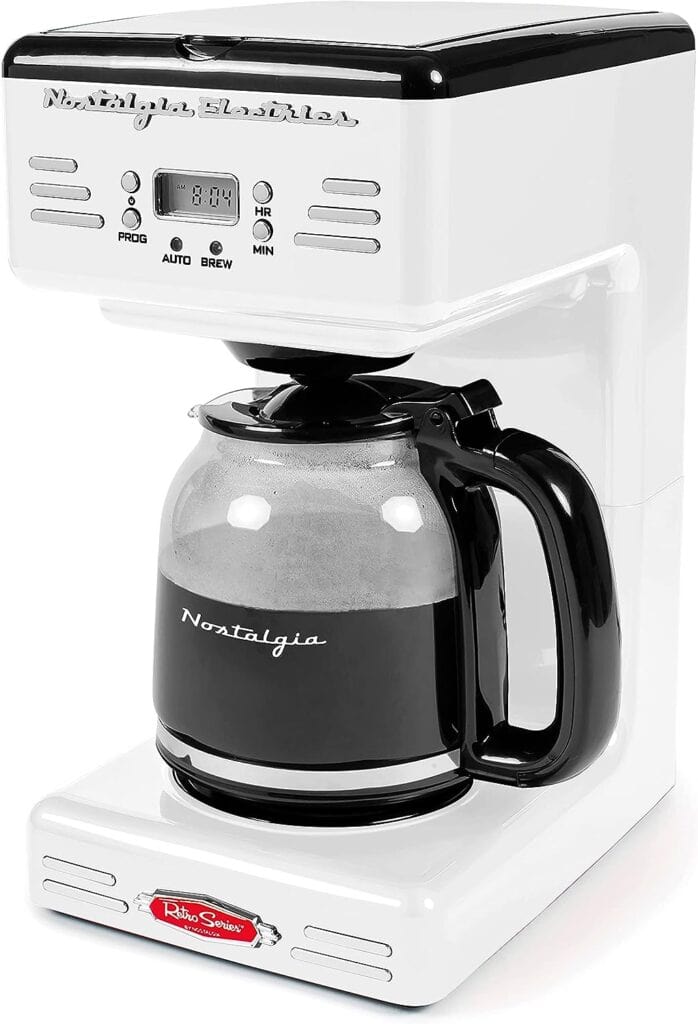 Speaking of coffee, have you tried making cold foam at home? It's a game changer for your morning (or afternoon) coffee routine. Check out my latest blog post on how to make cold foam at home. I promise you won't regret trying it!
We are continuing to make progress on a lot of the details – and we finally have the full well restoration plans finalized with the city. Who knows we might even have drinkable water by Christmas. Also, speaking of the cottage – we lit our very first fire in our wood-burning oven. OMG, it was dreamy. It's the little things that make magic. Talk about Fall vibes! I was also in Austin, Texas (omg so many recs for you!!) last week for work and am still dreaming about the cute antique mall I found. The fire vibes plus the gorgeous antiques I'm finding are creating my dream cottage space!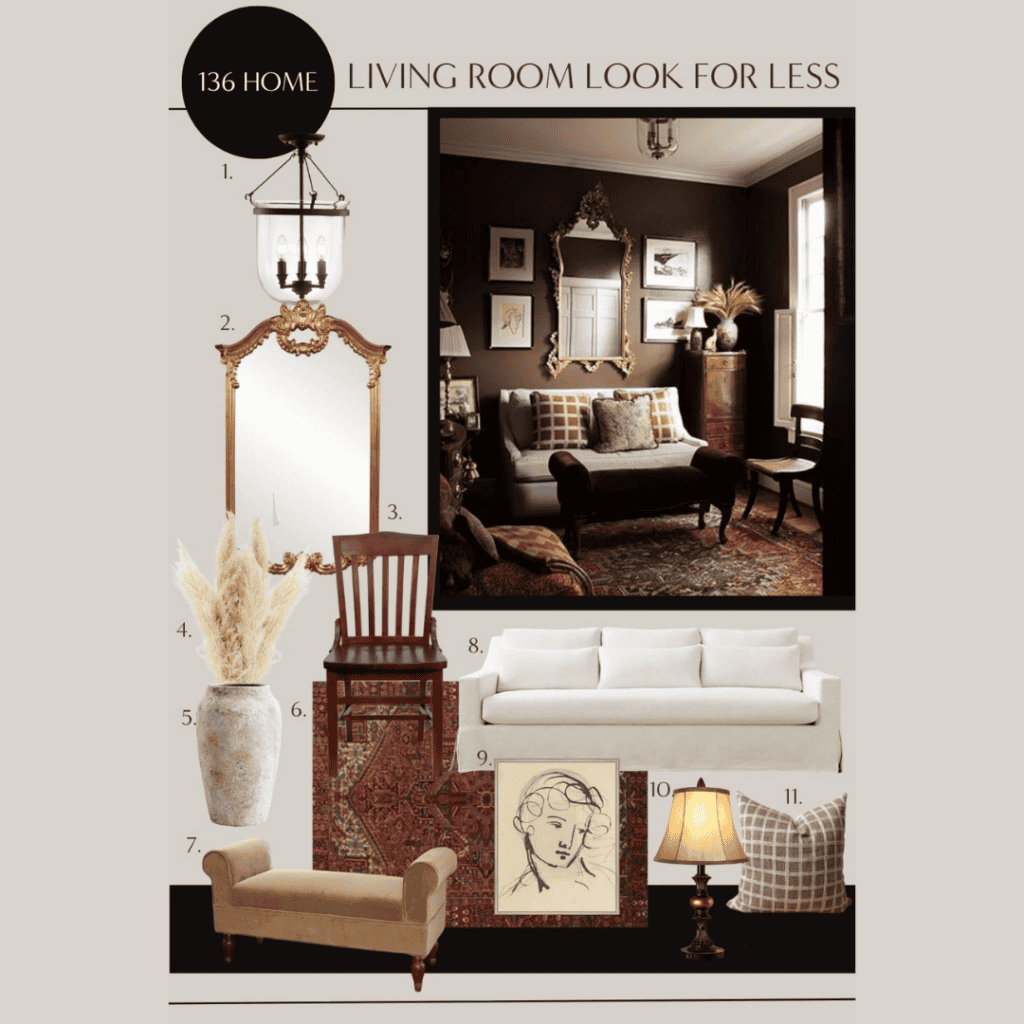 Okay, also, who else is so excited for the Britney Spears' memoir? I hear she spills so much tea! Do you think the memoir would make a nice coffee table book? Speaking of coffee tables – I have been going down a Pinterest rabbit hole again and searching for living room interior design inspiration. I stumbled upon the Benjamin Moore website (so many beautiful pain colors) and found this gorgeous eclectic vintage sitting room.
I had to make this mood board and share some pieces that I found. Isn't this space just so sophisticated?! The brown and tan shades matched with the burgundy rug tie together to create an almost enchanting vibe. It's such a cozy looking space that I couldn't resist. Let's jump in to some of the pieces that I found!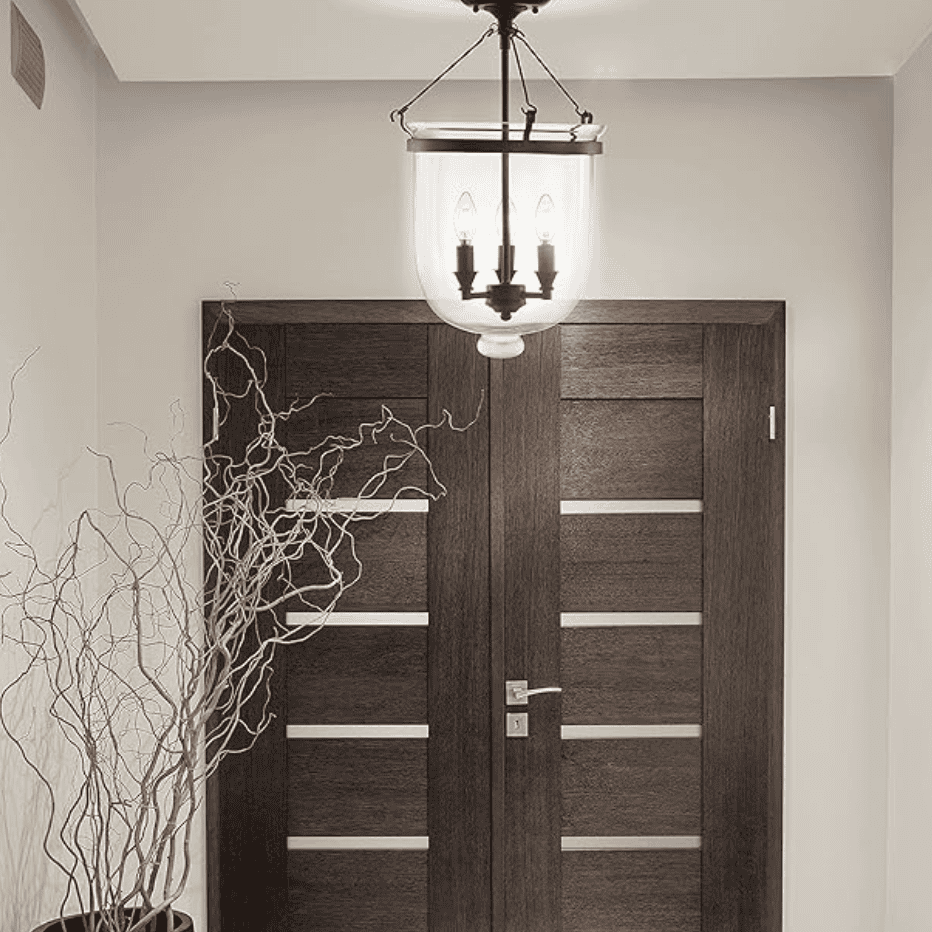 First, we have this semi-flush mount light. This semi-flush mount is different than what I typically go for – but it gives off a cozy look with a traditional feel to it. It's also finished in oil-rubbed bronze, so the metal really can suit any color palette in your living room interior design!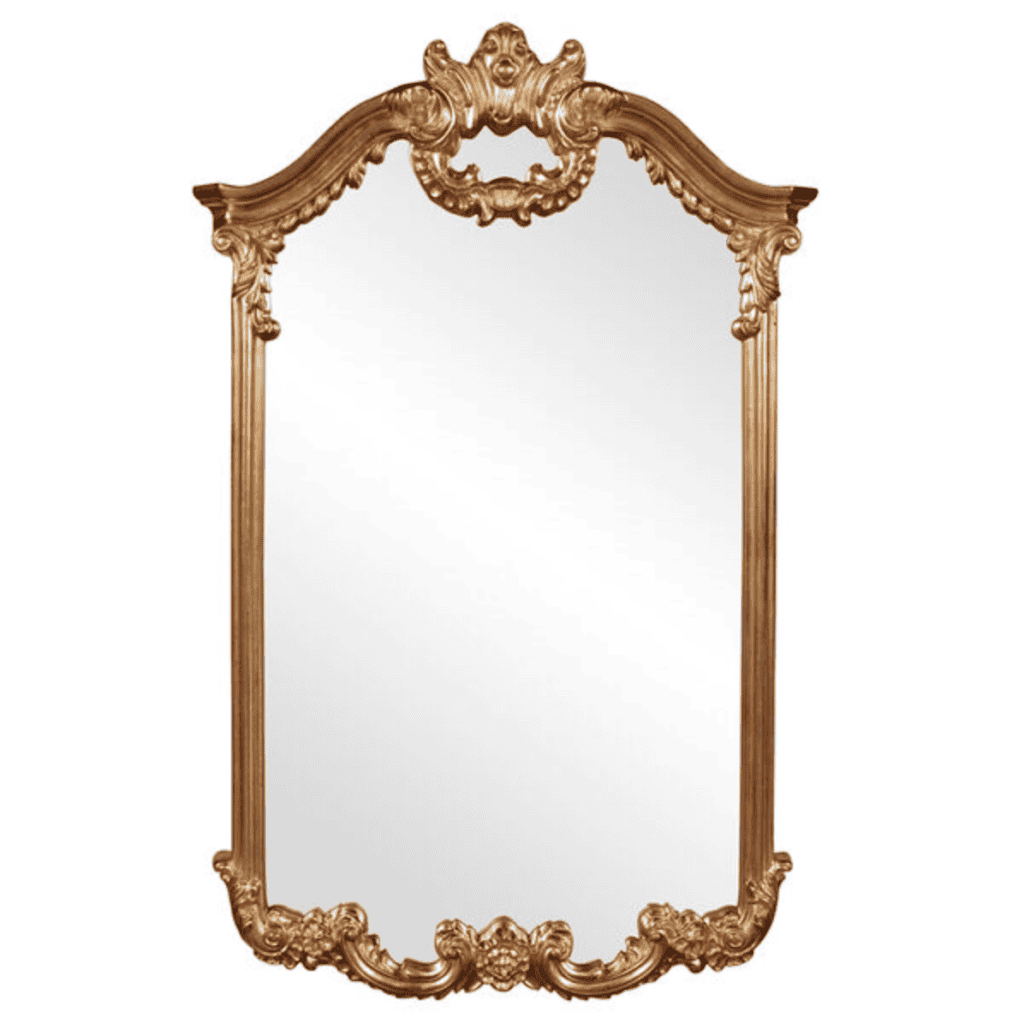 Next, we have this stunning Roman Gold Mirror. This mirror is the perfect focal point in a living room and has just a touch of antiquity to it – adding the sophisticated vibe that the room gives off. If a round mirror is more your vibe – check this out!
Check out this wooden chair to add extra seating to your living room interior design! This chair not only diversifies your seating options, but also harmoniously blends with the room's warm and inviting atmosphere, thanks to its rich brown color. Finding a nice wooden stool would give off the same vibe!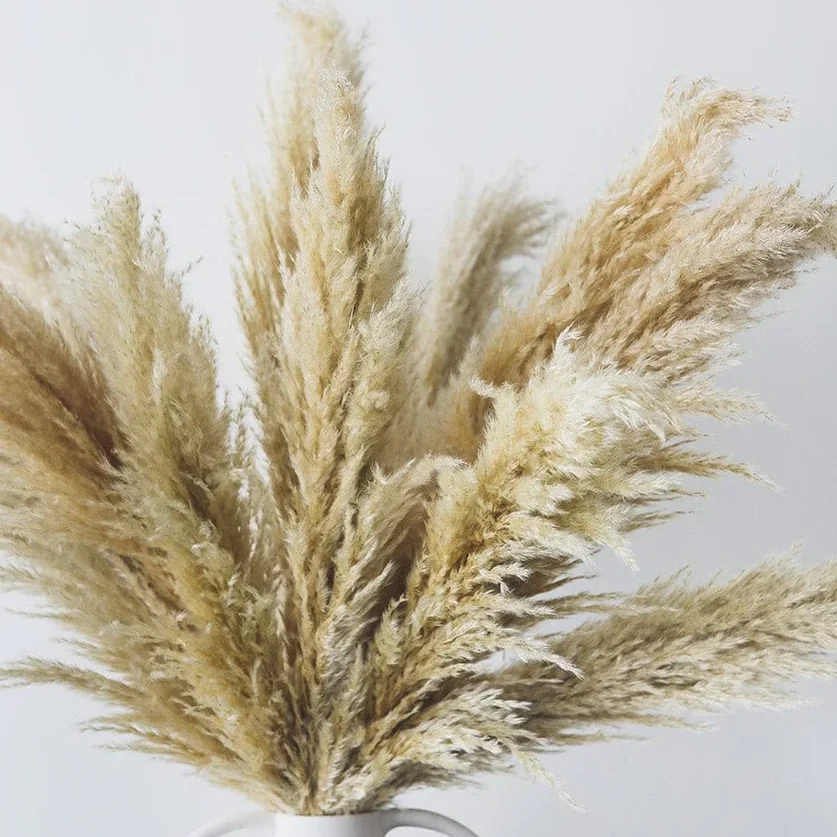 Okay, next, we have this stunning dried pampas grass. Adding this to any vase will bring a beautiful & neutral texture to the space. These seemlessly infuse the living room interior design with the calming beauty of the outdoors.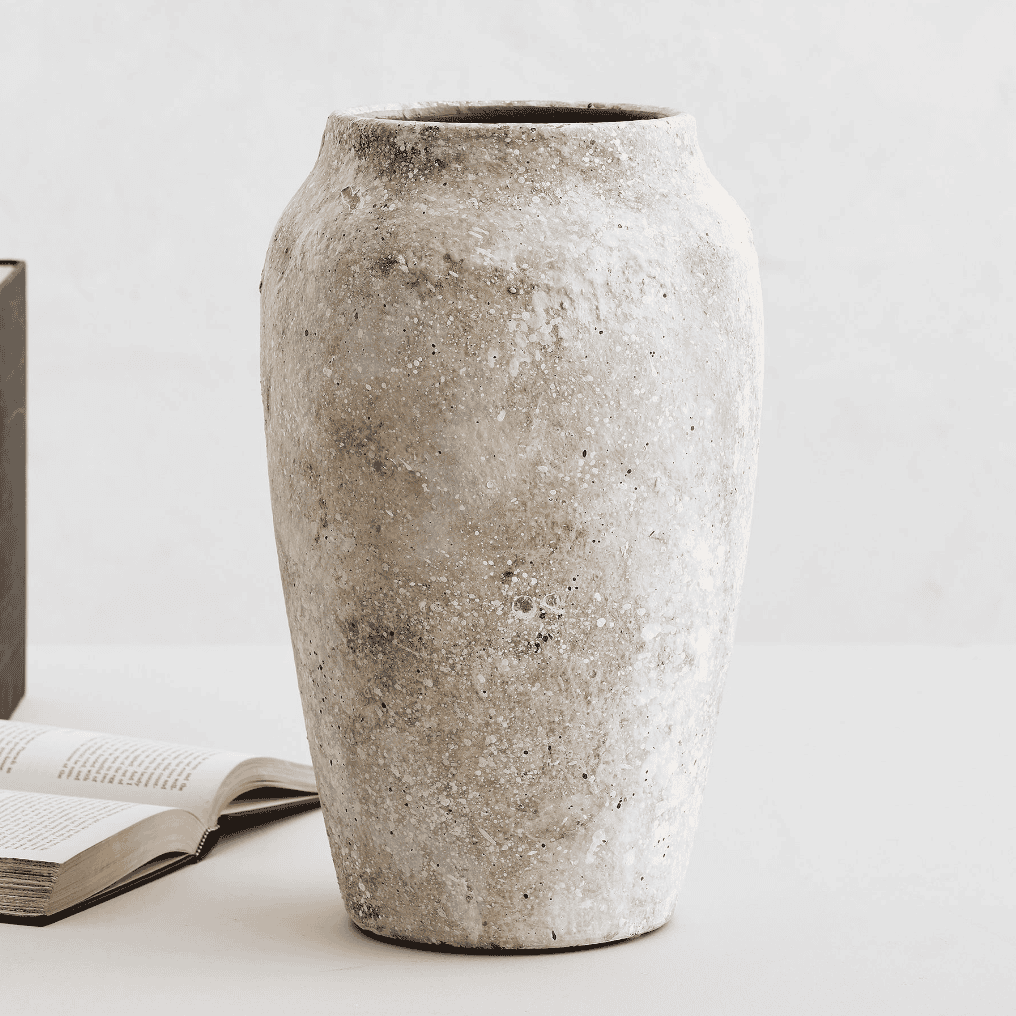 The dried pampas grass need a vase – right? Check out this terracotta vase! This will add even more texture to your space and continue on with the tan and brown neutral vibes of the cozy look we are going for.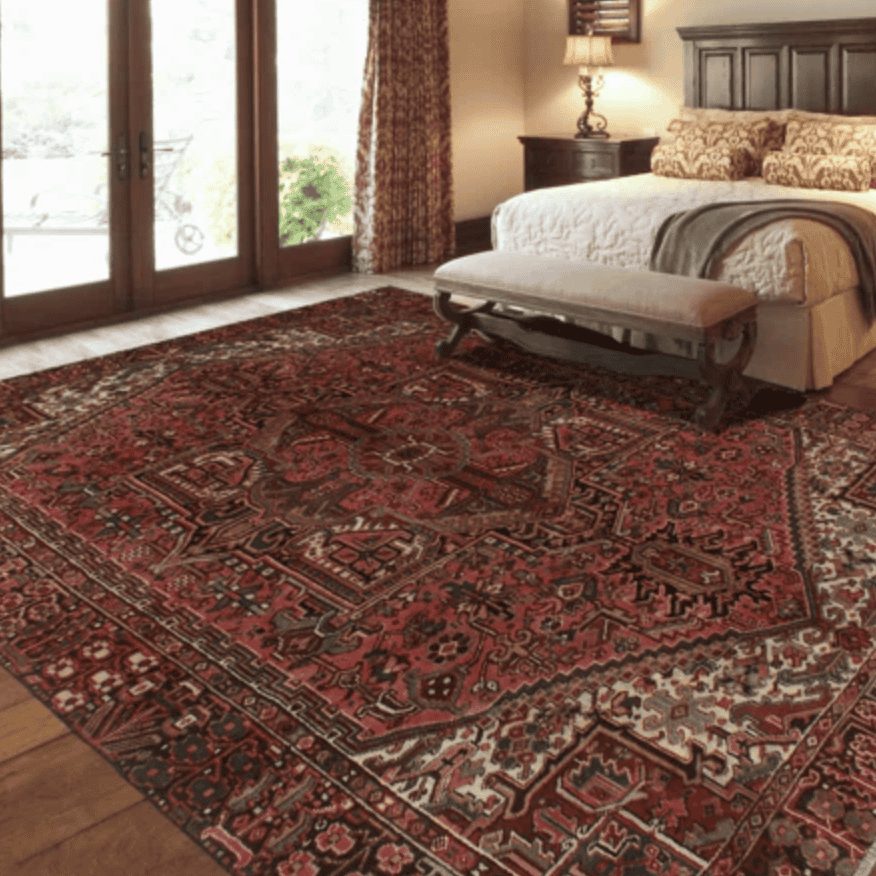 Next, we have this wool area rug. The traditional burgundy rug makes a magical thread that weaves the tan and brown color pattern together in this eclectic vintage living room. It not only ties the room together but also grounds the space, providing both a sense of coherence and a cozy foundation. Rugs are always a great idea!
This light brown bench is a stunning piece for any space! It can replace the space of a coffee table to switch up the look of your living room interior design. The mahogany finished feet are just to die for!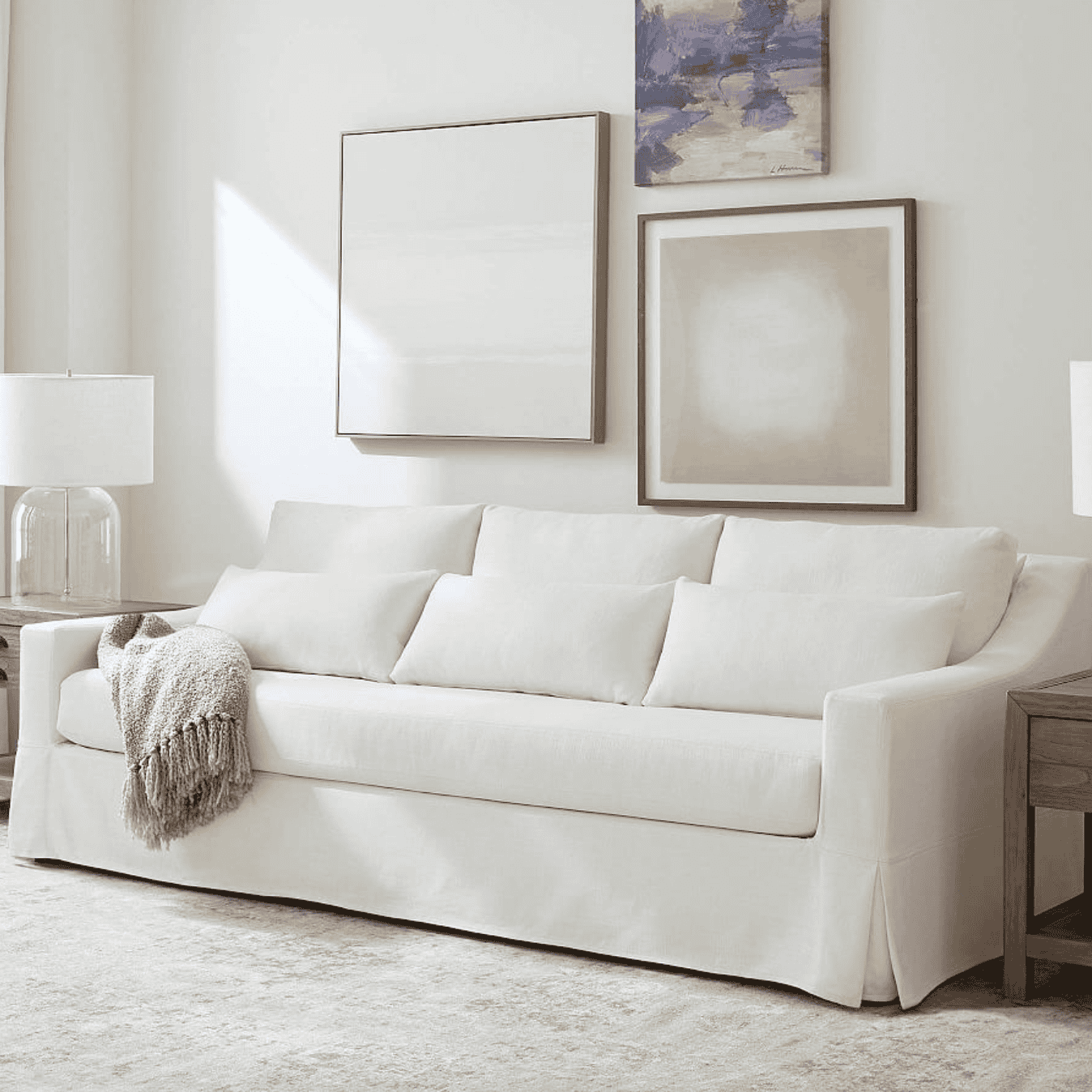 Okay, this slipcovered sofa looks SO comfortable! This sofa effortlessly combines the chic lines of a European design with some relaxed, easy-going vibes. Sitting in this sofa with some iced coffee and a good book sounds so inviting!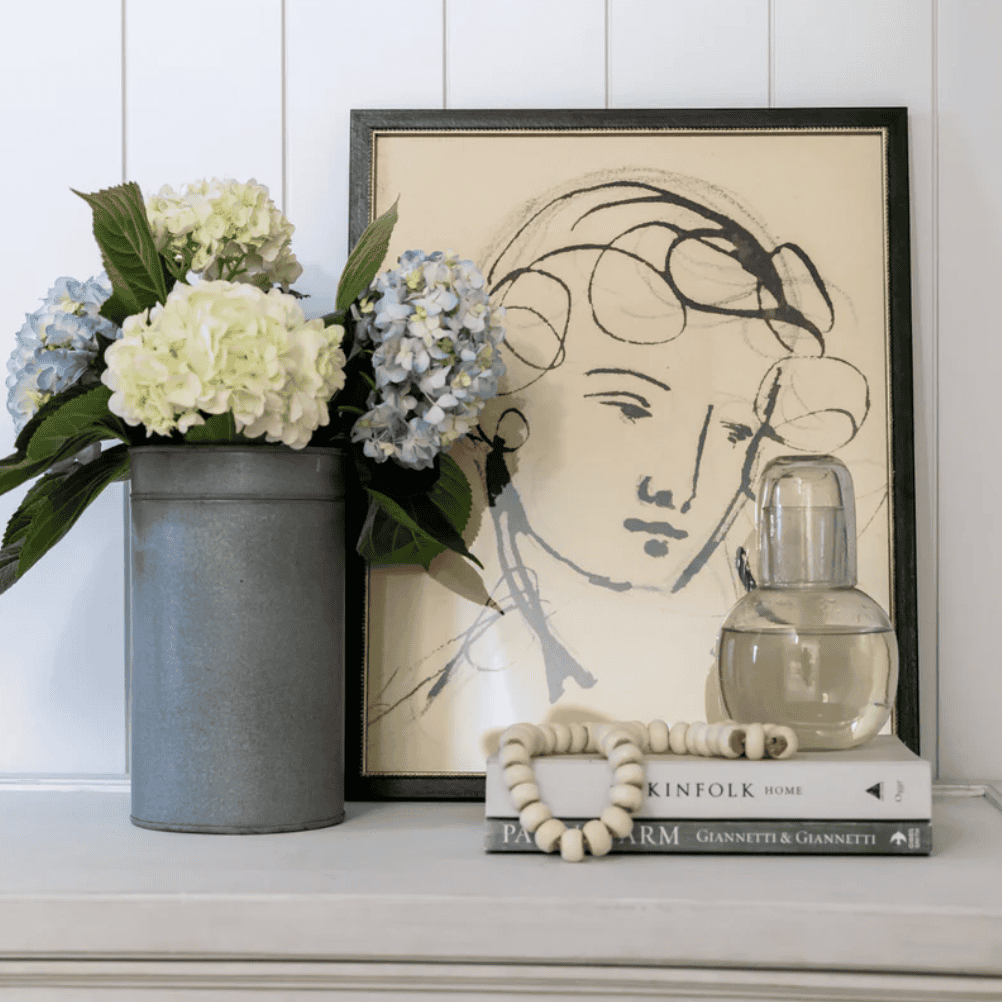 This Sketch Wall Art piece is one of my favorites. It's sophisticated and the paper that it is on has a slight vintage feel to it. Adding this to your space or gallery wall will give your space a subtle feminine touch!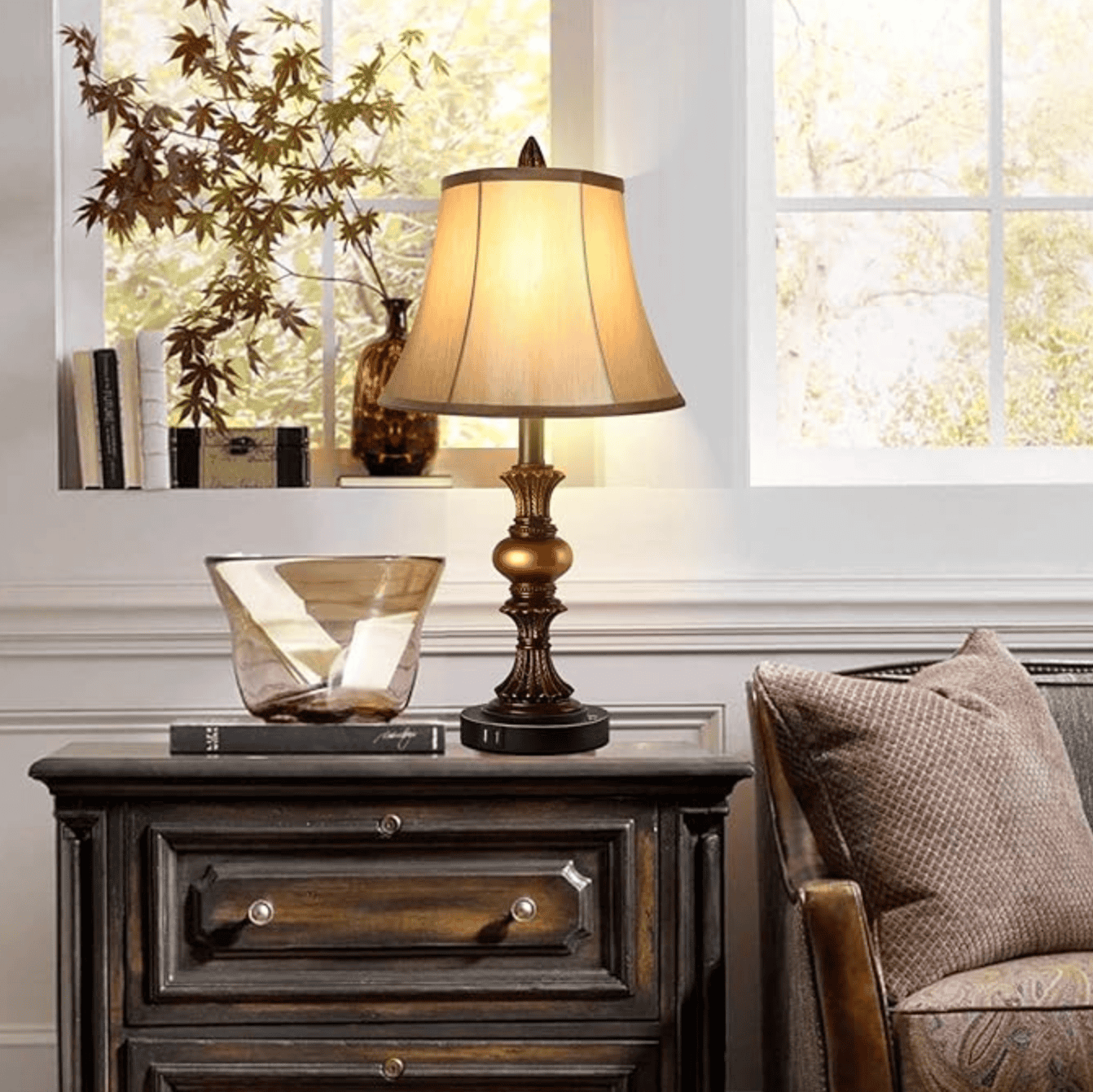 Next, we have this traditional table lamp. This lamp is like a time-traveling piece that effortlessly marries old-school charm with a touch of rustic flair. The vintage-inspired design makes this lamp the perfect timeless accent for your space! Check out more of my lighting faves here.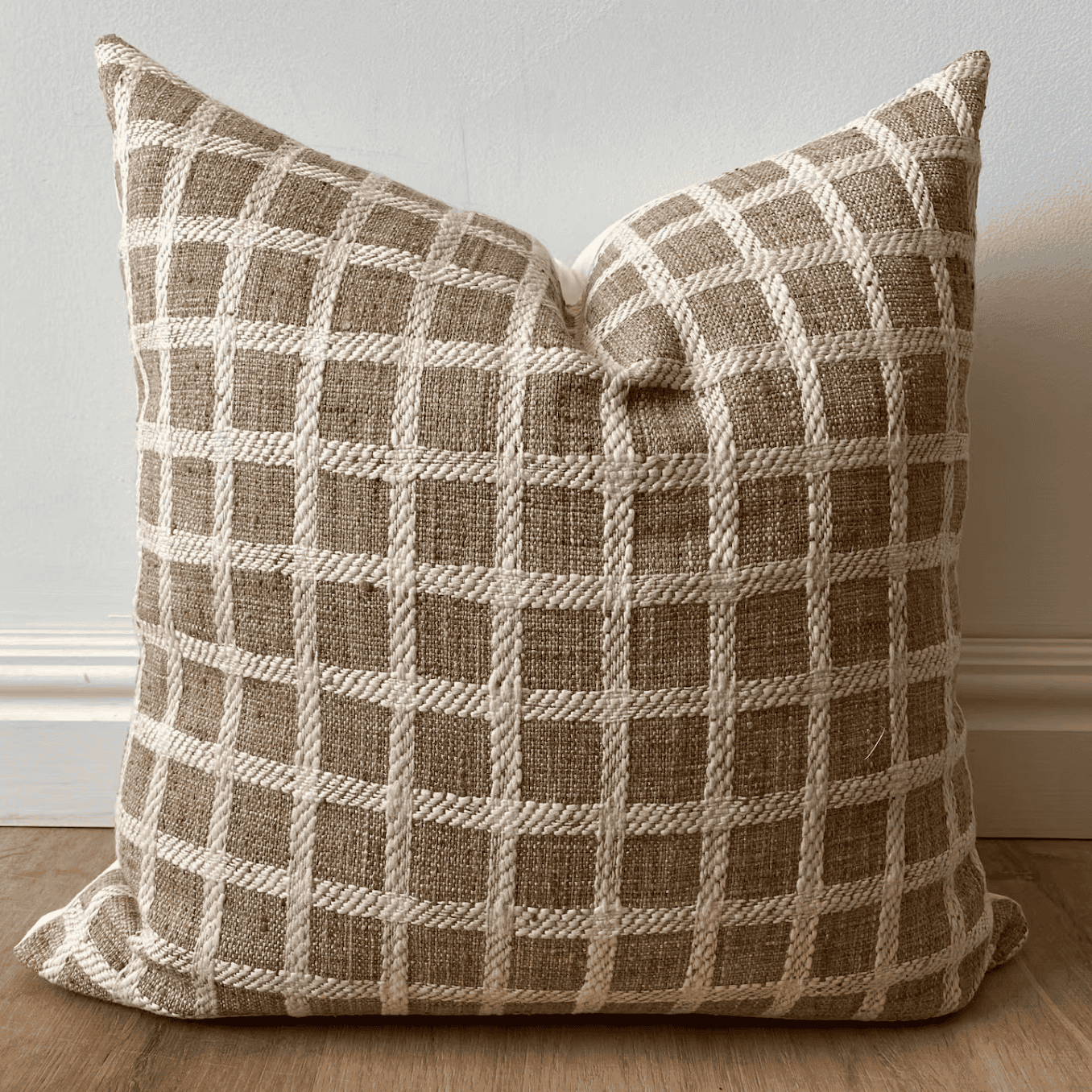 Last, we have this stunning patterned throw pillow to add to your slipcovered sofa. This versatile pillow not only complements your sofa but also layers the room with visual interest, turning your living area into a cozy masterpiece. This pillow also makes the perfect subtle fall decor addition to your home!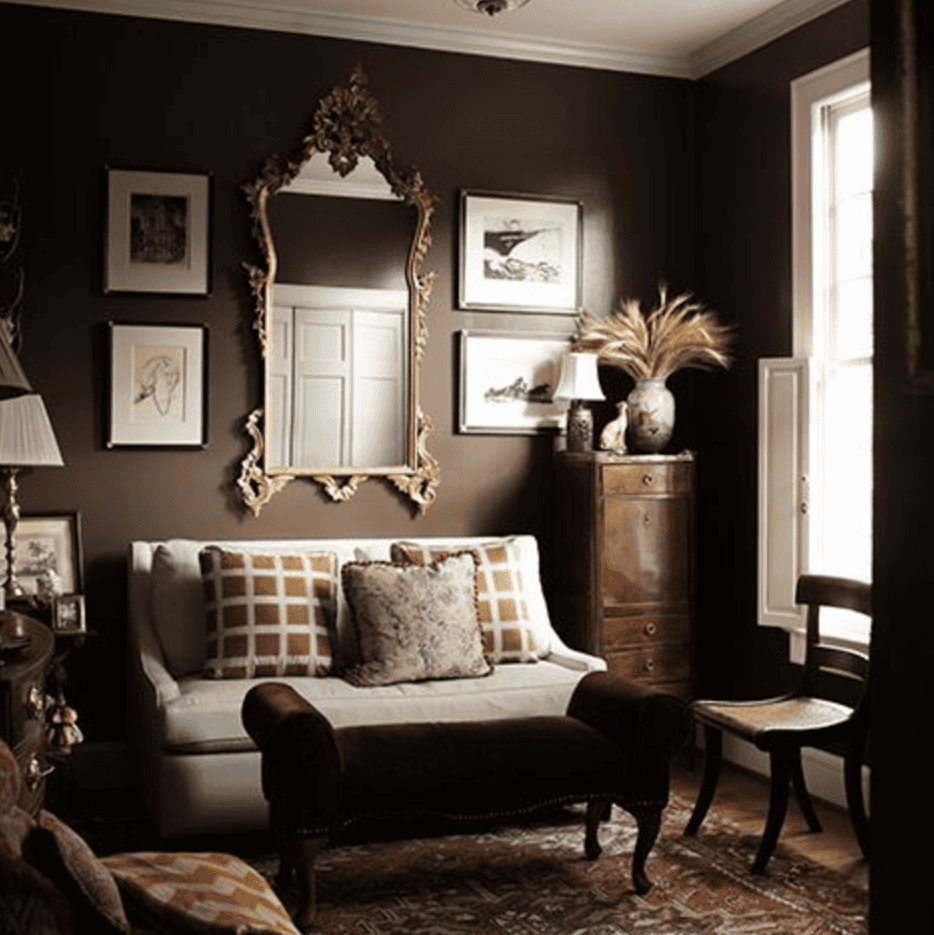 What do you think about this living room? I cannot wait to continue down my Pinterest rabbit hole and share more design space with you! Check out more mood boards on my blog here. Hope you all have a beautiful rest of your week! xoxo