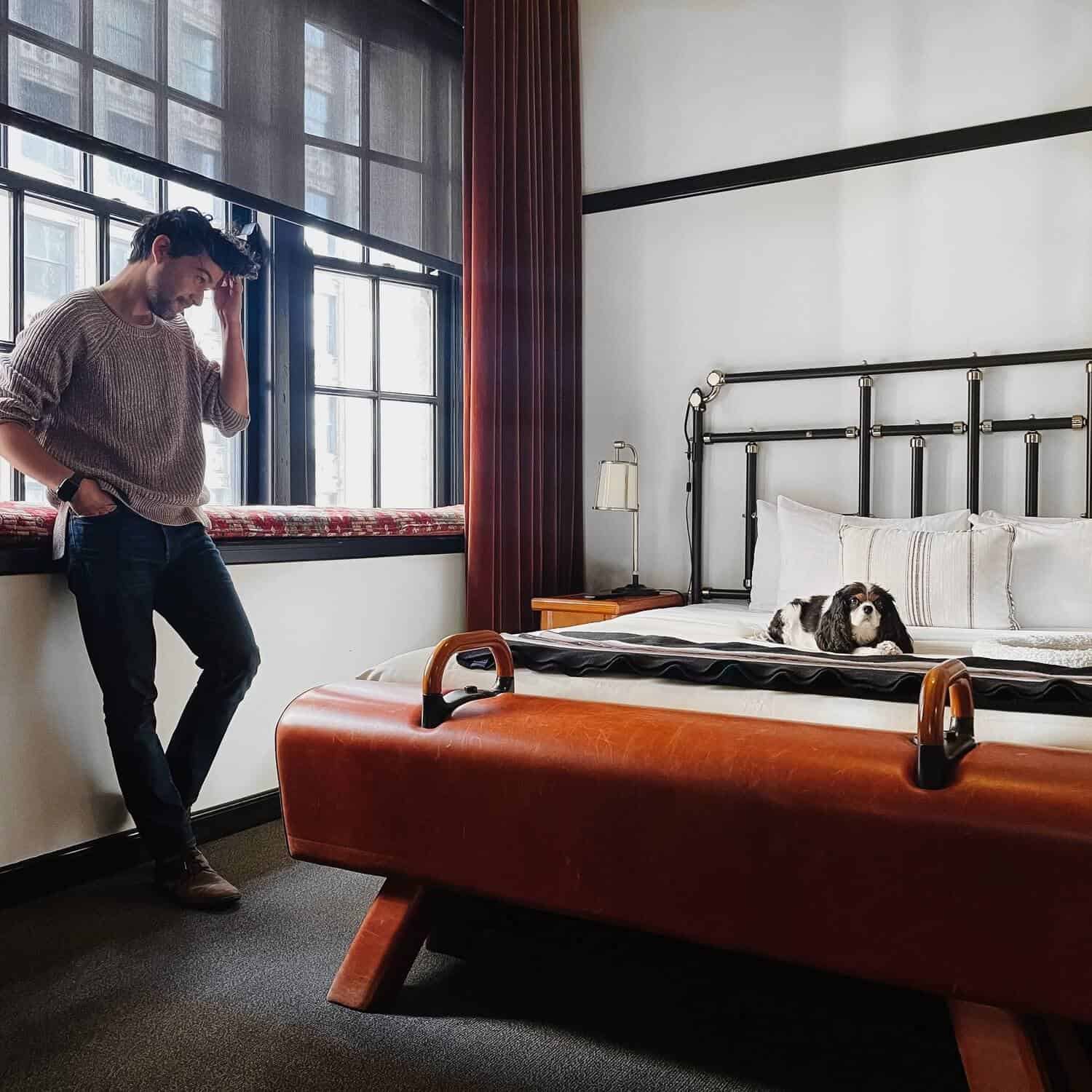 Some of ya might have noticed – but I am in Chicago for the week to celebrate my birthday! I'm 21 all over again. I still look good right? I love this city and am beyond happy to celebrate another trip around the sun here. It's great; the brick, ancient buildings, the river, snow, and amazing food. Sure it's cold, but being a California boy I love layering and getting out into the crisp cool air. I can't wait for the best burger and best pizza ever. Lke seriously guys. I don't play with food. These are the best. Other great things to love about Chicago are from my favorite home, DIY bloggers ever Kim + Scott from Yellowbrickhome.
Stick around for a week of sightseeing, good food, massages, and a cool hotel just to name a few. You don't want to miss it. It's amazing here.
But onward, to this week's favorite home accent finds. I know you are gonna love these: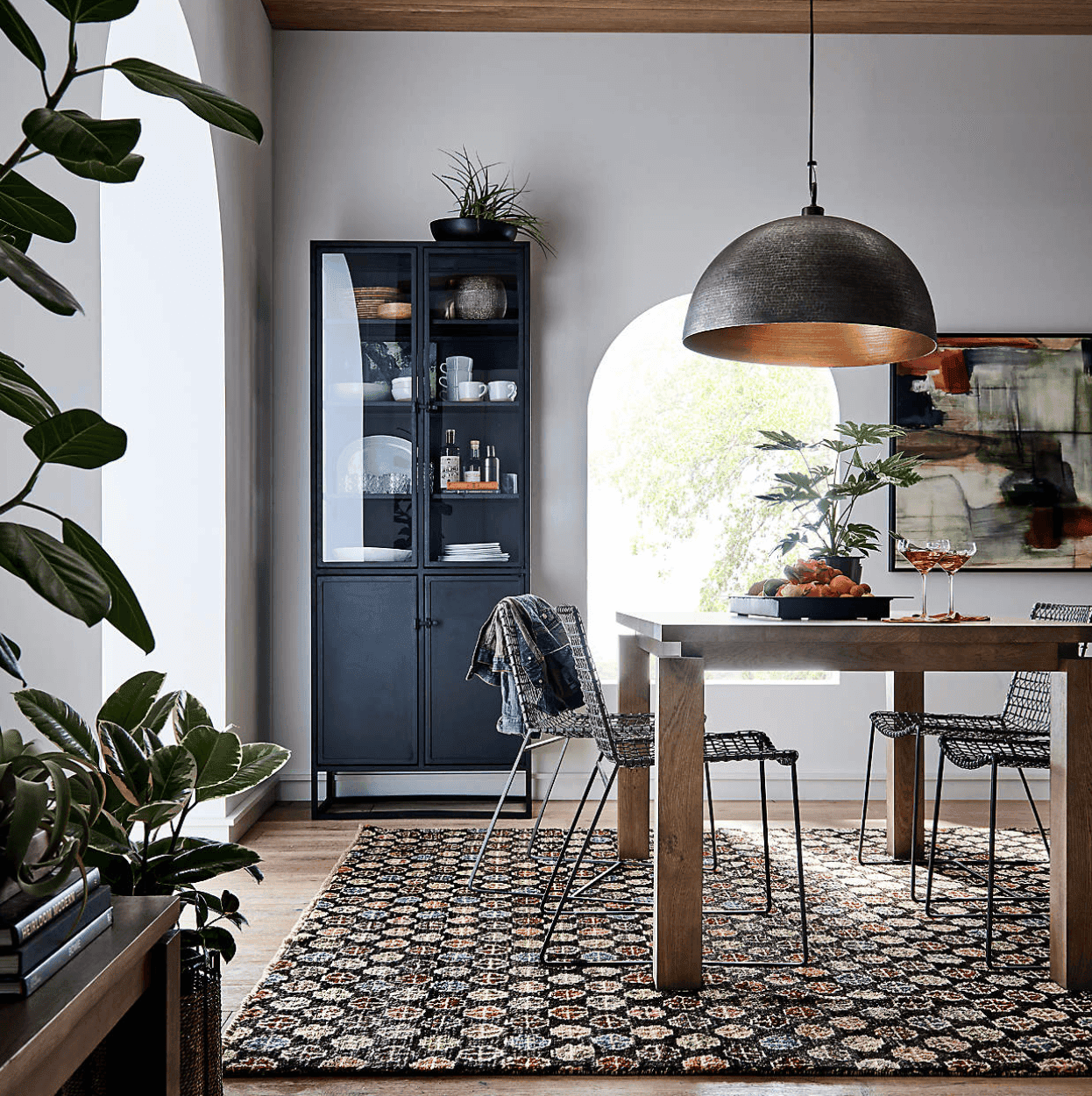 Guys, everyone needs great bathroom storage. This vintage casement window-inspired cabinet with glass doors goes perfectly with a modern classic interior. Plus it can hide away a ton underneath the glass doors while leaving room to display your prettier accents up top. She looks great in my bathroom. I know she will in yours too.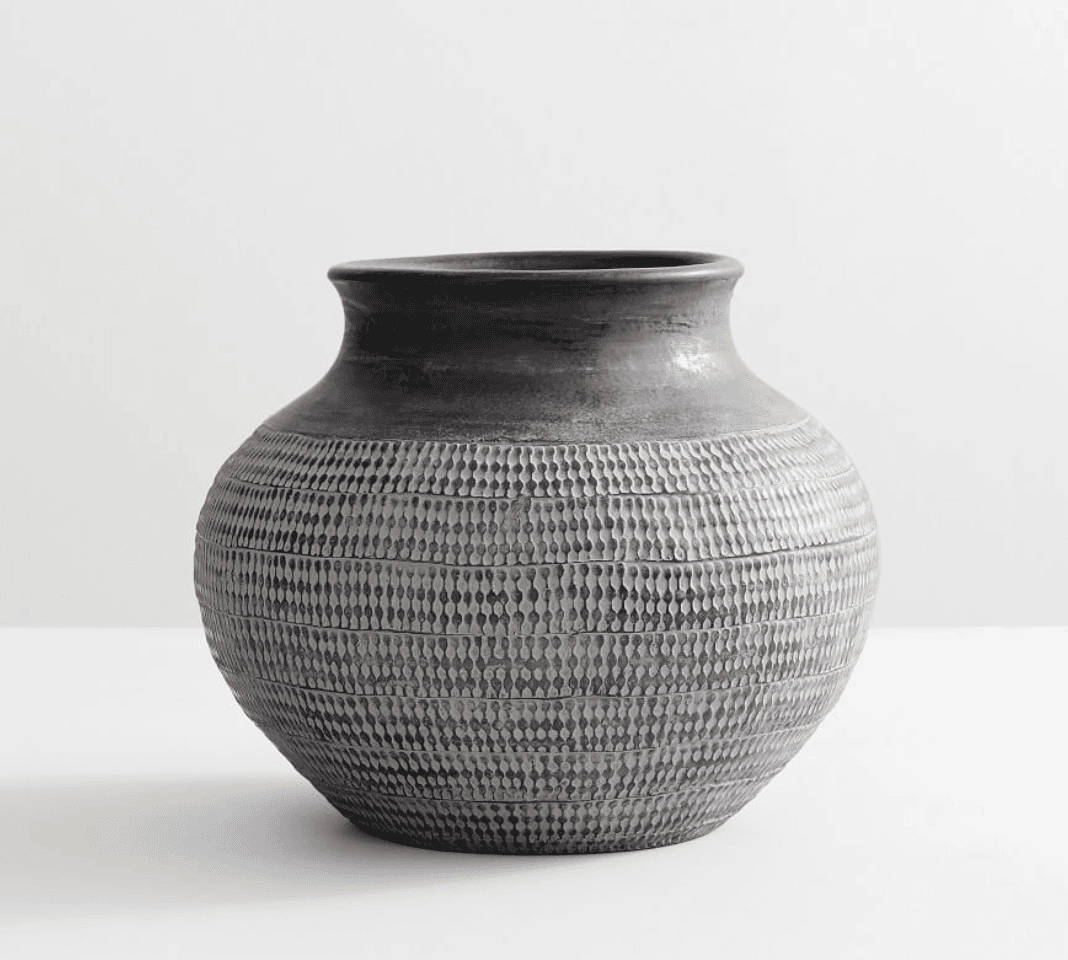 When it comes to styling, good vintage vessels are a must. But they can get pricey – and good vintage pieces are hard to find. Here's how I thrift like a pro. But, that's why I freaked when I would this vessel at a great price point that comes quick and easy from a traditional brick and mortar store – no thrifting required. I love the distressed look, and black grey finish. This would shine on a coffee table or shelf with ease.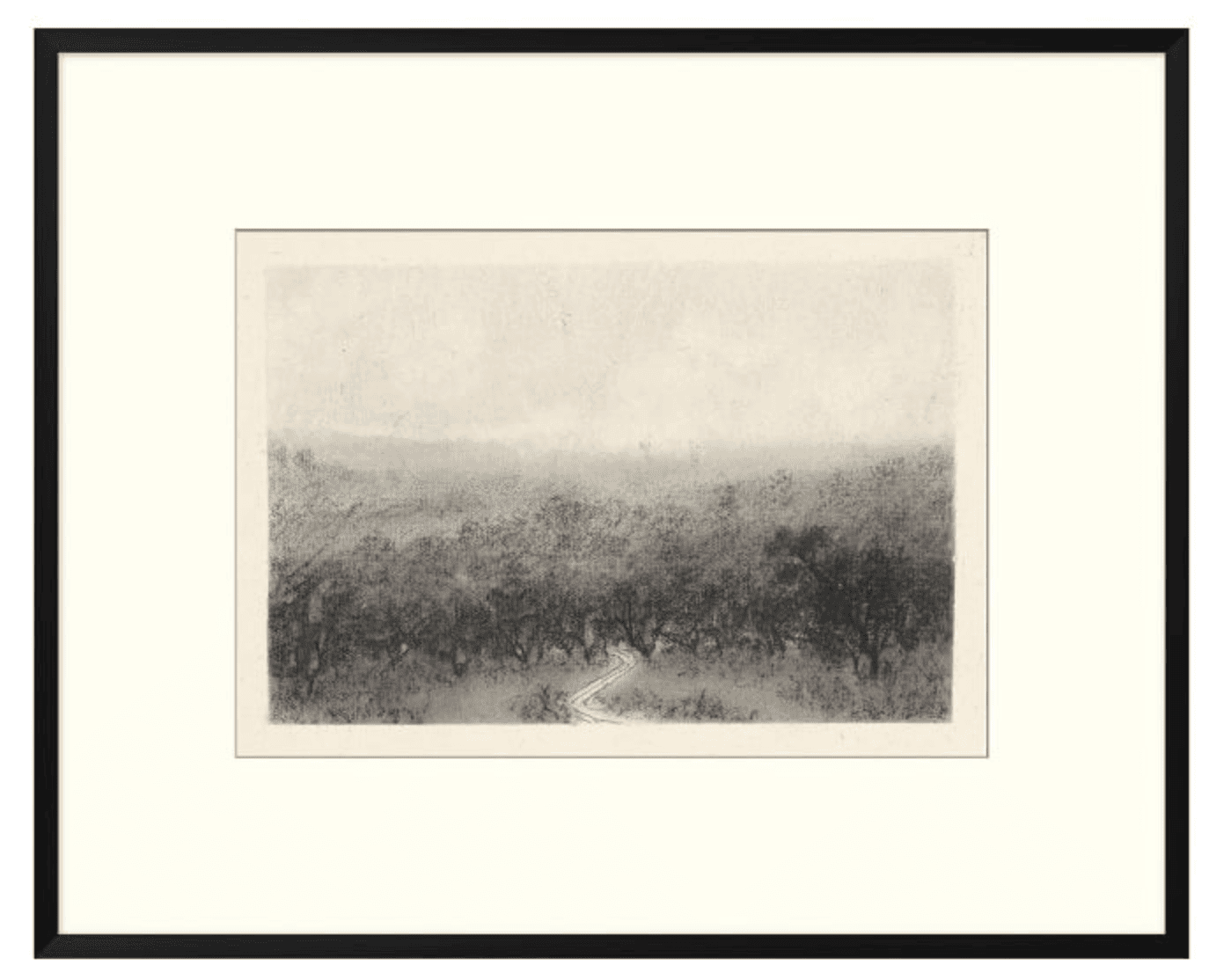 I love wall art. Y'all know that. Art makes the space. When thinking about hanging art I always try to incorporate one or two sketches into oil paintings and more modern prints. They add dimension and authenticity to the overall gallery wall when doing so. This is the perfect option to do just that. I wonder what's in the forest?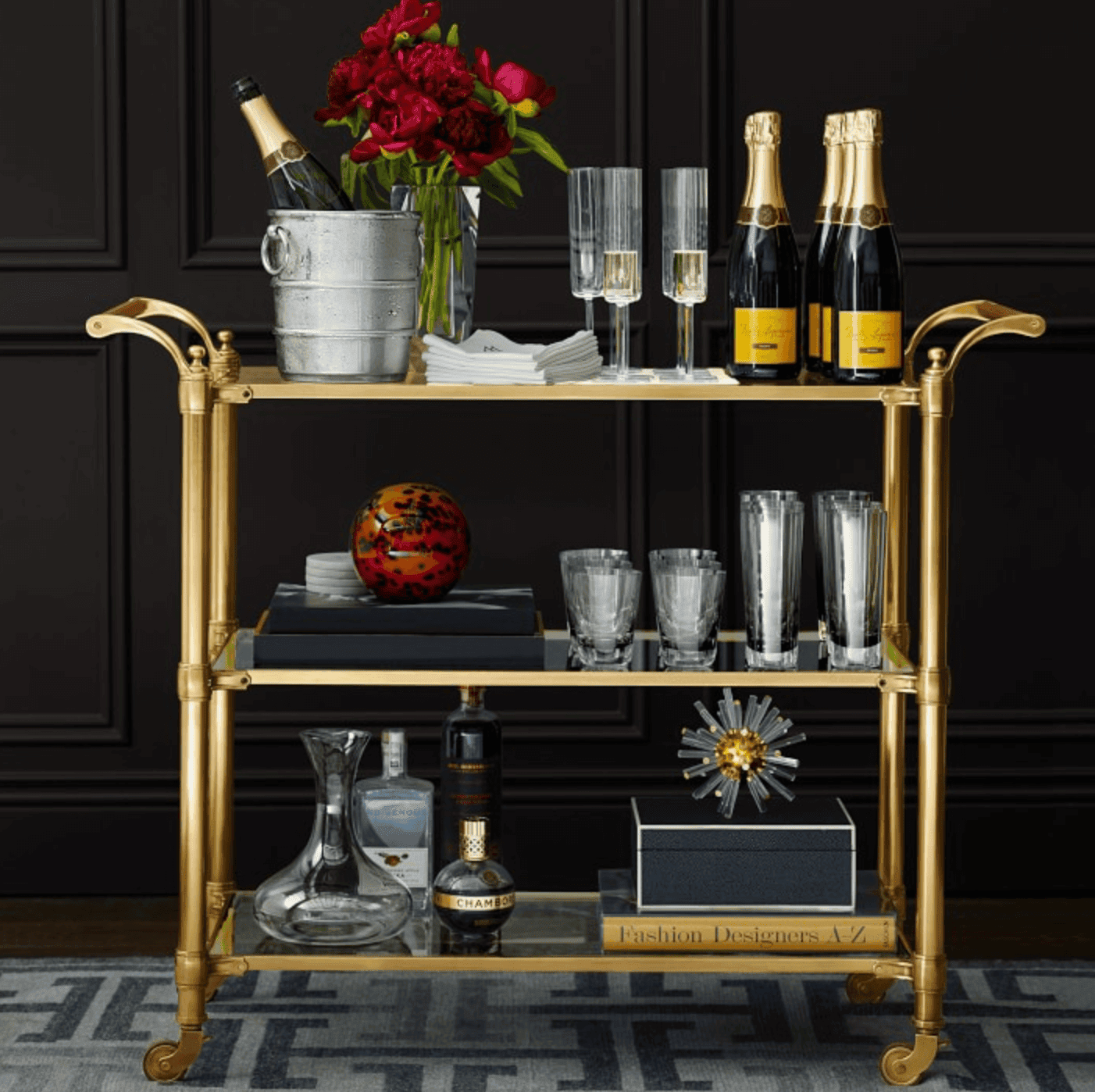 You can't go wrong adding a bar cart to your space, can you? I think not. They always add a pop of whimsy and are super functional. Guests love a cocktail and bar carts are incredibly fun to style with your favorite accent pieces. Don't forget to stack book styling tips to make the moment shine.
Some of us are traveling again. When I travel, I like to have small joys and treats when away from home. Sometimes that's bringing on a piece of candy to the plane. In the hotel, I like to have this super affordable refreshing soap, and bath kit by Aesop. The scents are intoxicating and help me feel pampered – even when far from home.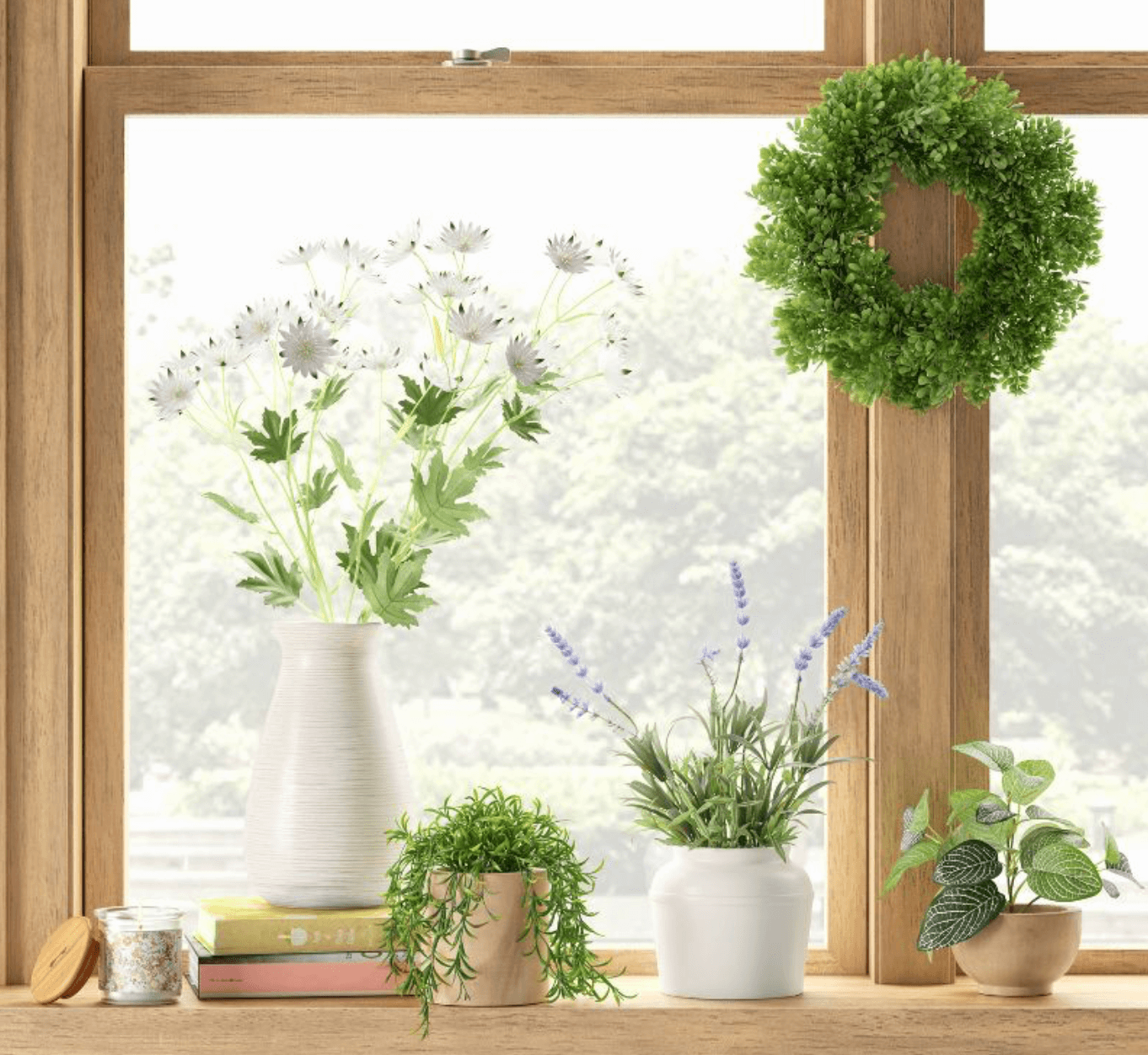 House plants make everything better. We know that. But, I get it. Not all of us have a green thumb. So, I am sharing with you a ton of affordable faux pants – all under $10 dollars. Yes! That cheap. Grab some amazing faux plants, and get to shelf styling now.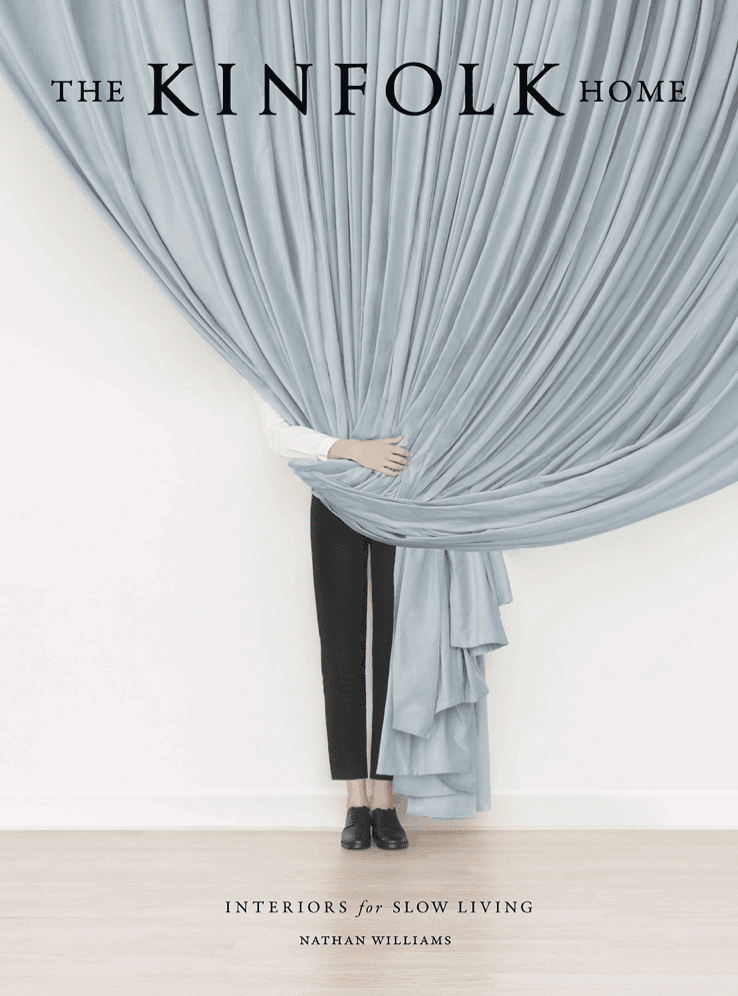 Great coffee table books are important. They just are. They look good on your favorite coffee table or book bookcase. I am always looking for the very best of em'. I love The Kinfolk Home because the look and feel of their vibe is always in style, classic, yet contemporary, and never fussy. However, it sure is polished. Browse this book now.
This breakfast nook is incredible. Look at the chic cohesive color palette, modern vibe, and cozy comfort. It's no wonder y'all liked it so much. I want to brunch and a stack of candied oats right here.
You guys love my modern classic primary suite bathroom. Thank you! It was such a joy to renovate. But, we did spend a good amount on it. Here's the designer interior design for less.