Everyone needs to setup their first kitchen. Do you guys remember yours? Or perhaps you are here because you are trying to get a difinitive list on what to get first. Let's face it we can't all go out and buy everything all at once – I know how it goes.
So today, I am sharing with you guys a few options to kick-start grabbing all the most essential items and appliances you might want to consider. Spoiler: there is a coffee machine. We all need that.
Before we dive in, please remember that perfect kitchen isn't all about just looking great. It's about being fully stocked with the tools that you'll need for prepping food, storing leftover, making coffee, and everything in-between. Okay, that's out of the way…let's dive into two different options of essentials for ya. They all cover the necessities with slightly different pieces: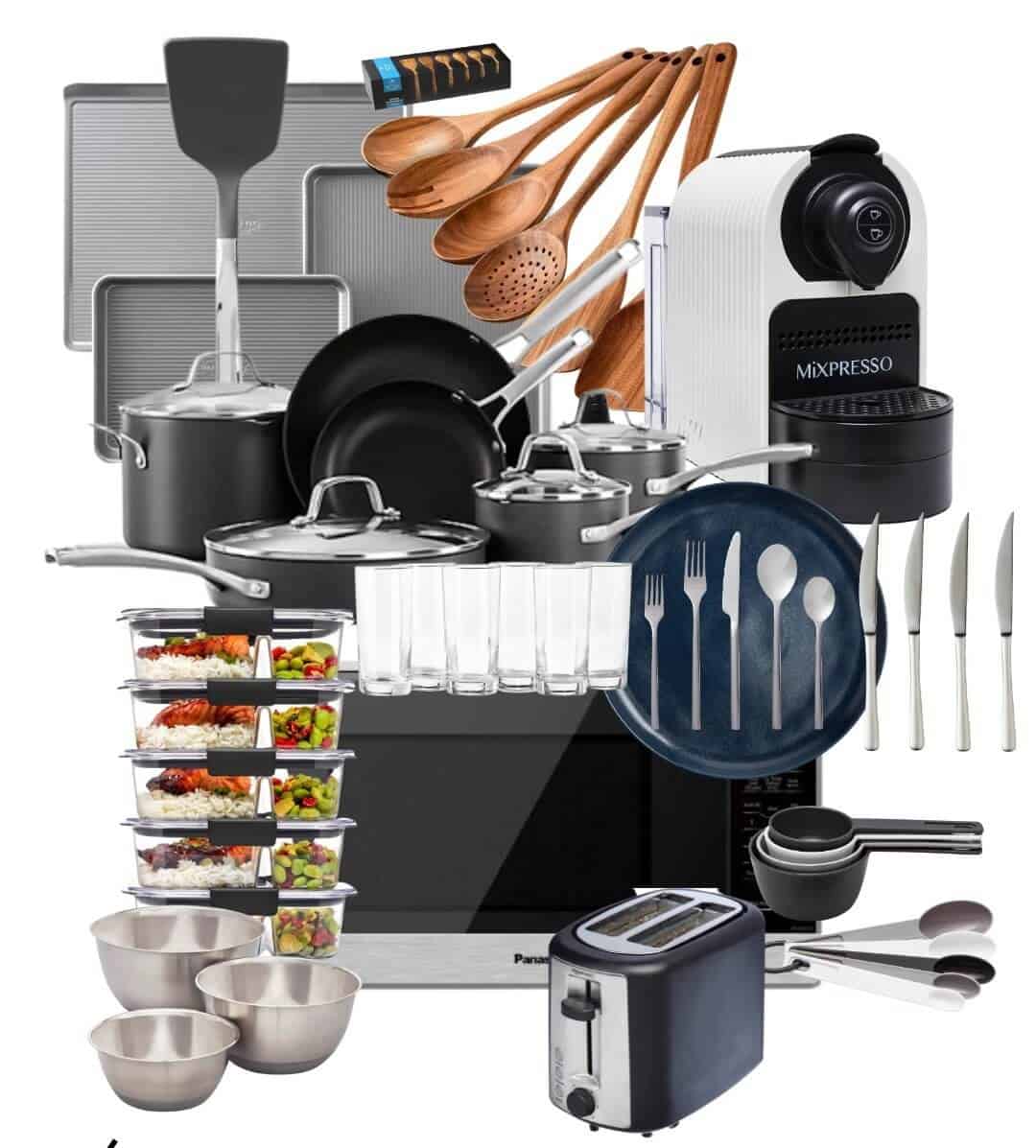 Visto Navy Stoneware Dinner Plate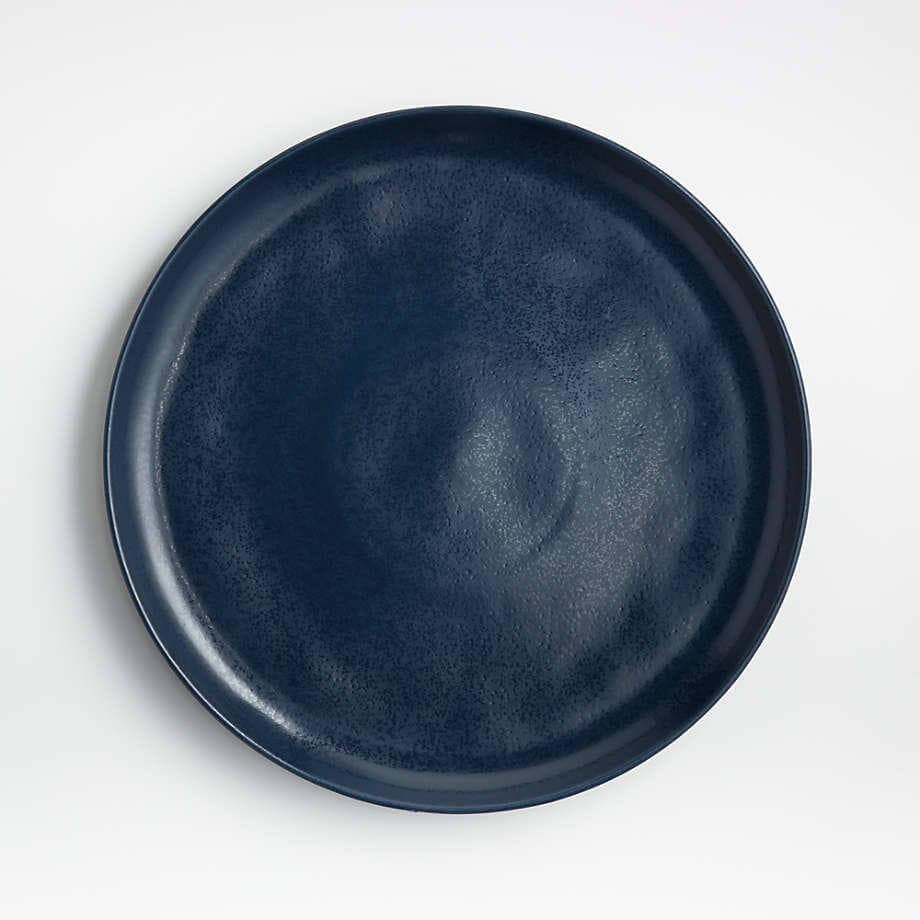 Ya gotta eat. I love the color of these plates because they're bold and a variation of the standard white. However, they are sturdy making them ideal for daily use and a occasions. I love wen you can dress things up and down easily!
Add a traditional touch to your everyday flatware with this classic silver set of silverware. They have just enough of a twist to make them a step up from the normal sets you see. Simple, uncomplicated, and yet somehow familiar! Grab em.
Of course, you need to match your knives with the rest of your dinnerware. I love the curve of these. These are a must.
Ditch your moms old pans. Invest in these once. This calphalon non-stick cookware set is durable and features a sleek modern finish that will give your kitchen a very up-to-date aesthetic, and all the chef power you need to cook literally anything, well almost.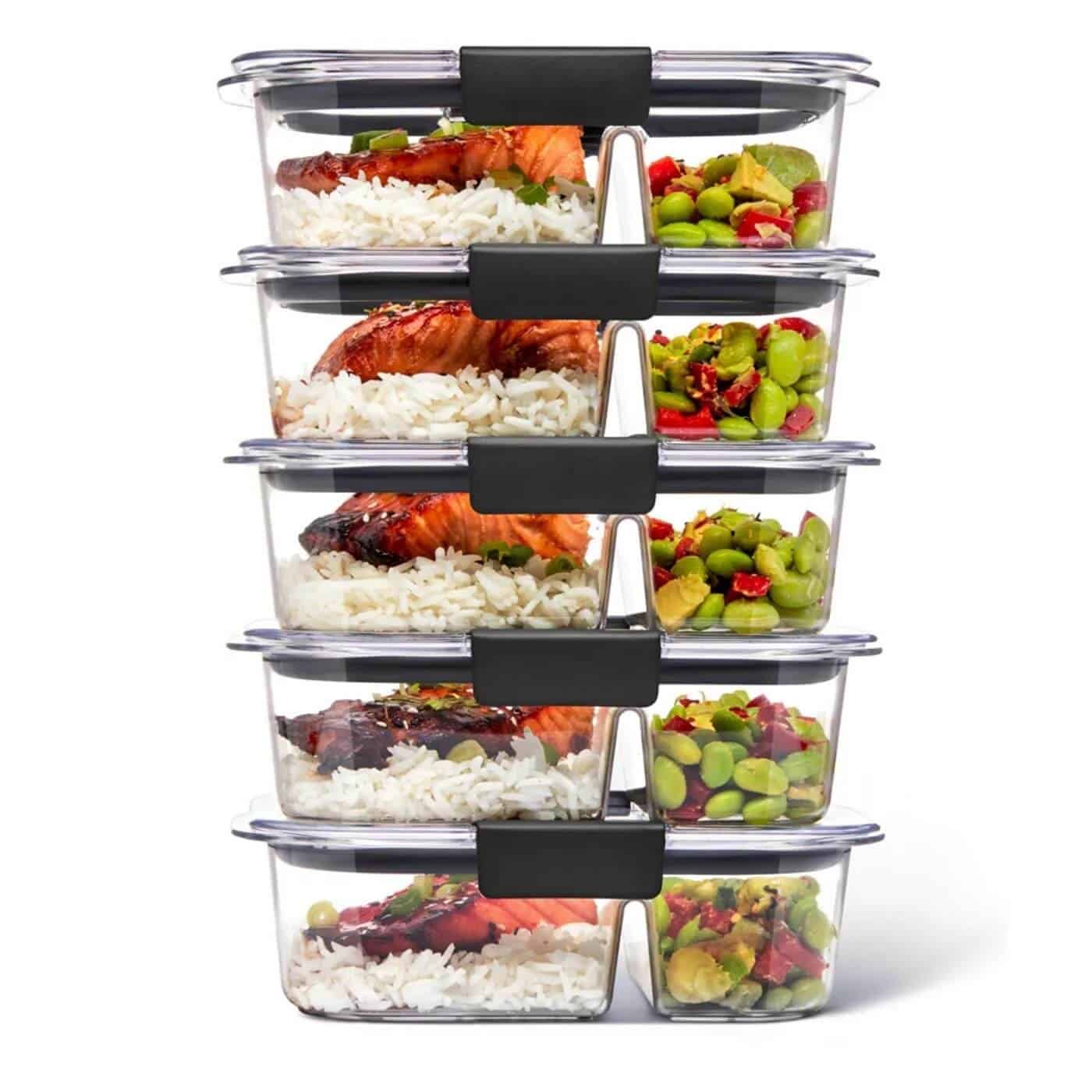 Keeping in theme with the ultra-modern vibe, this set of Tupperware has a crystal-clear look made from premium plastic that's stain and odor-resistant. I love that they stack nicely too. Trust me, they look great in a fridge.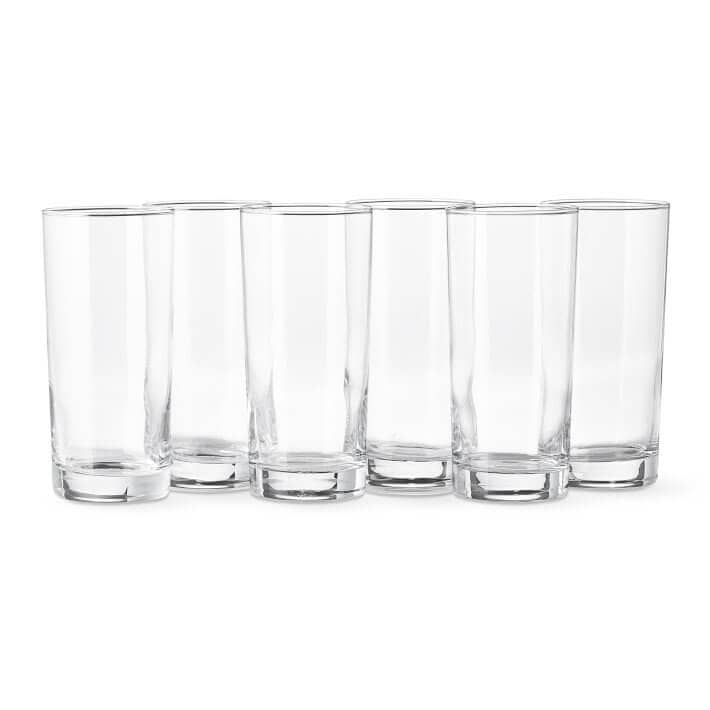 These are a nice weight, and a great value for your every day standard glassware. I love the feel in my hand and they are super easy to clean. I highly recommend these.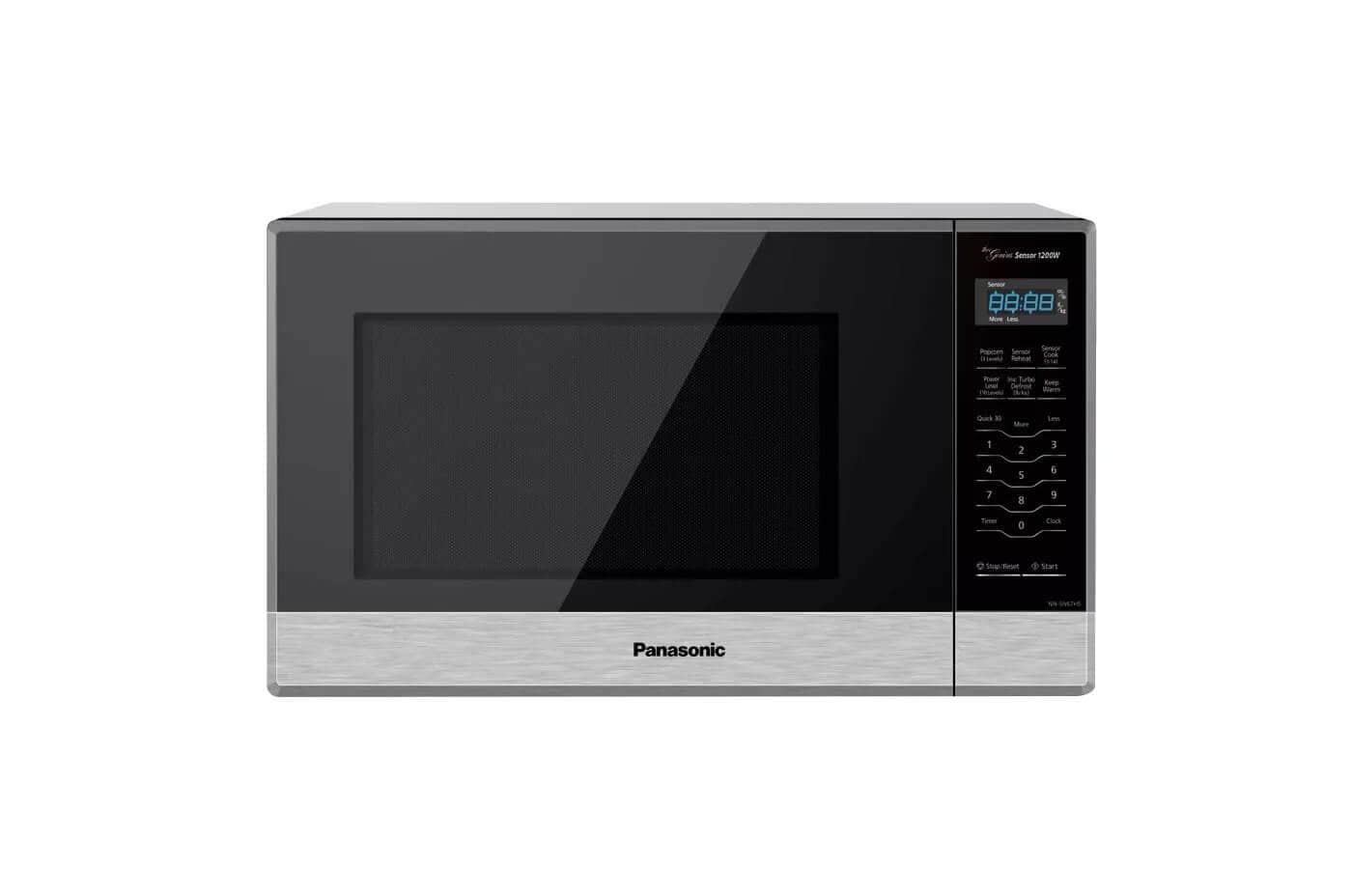 I just need a microwave. At a minimum for popcorn and movie night. This microwave is the perfect size, and has a great look. It delivers even heating and sometimes all you need is a quick "zap," to get ya through lunch or a late night snack.
Every kitchen needs a source for caffeine. This coffee maker has a gorgeous and compact design that will hardly take up any space on your kitchen counter. Plus it makes the perfect cup. I love setting the timer so a fresh cup is waiting for me when I wake up each moring.
How toasted do you like your bread? This toaster has 6 settings to ensure a toasted finish that satisfies. Plus, it's super cute with it's matte black finish.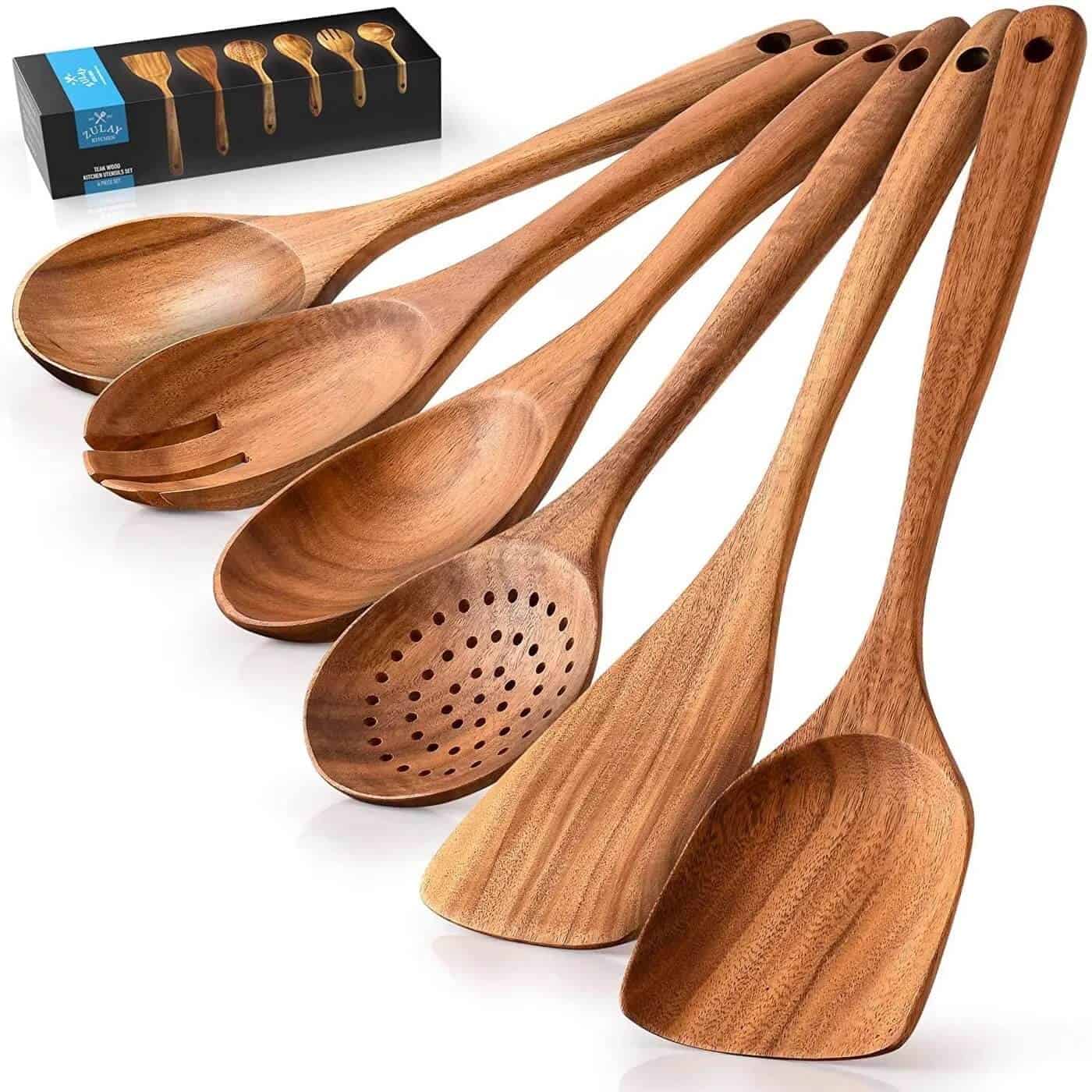 Every kitchen needs a set of wooden spoons, right? This particular set is crafted beautifully and won't scratch any of your other precious cookware! Plus I love the natural look.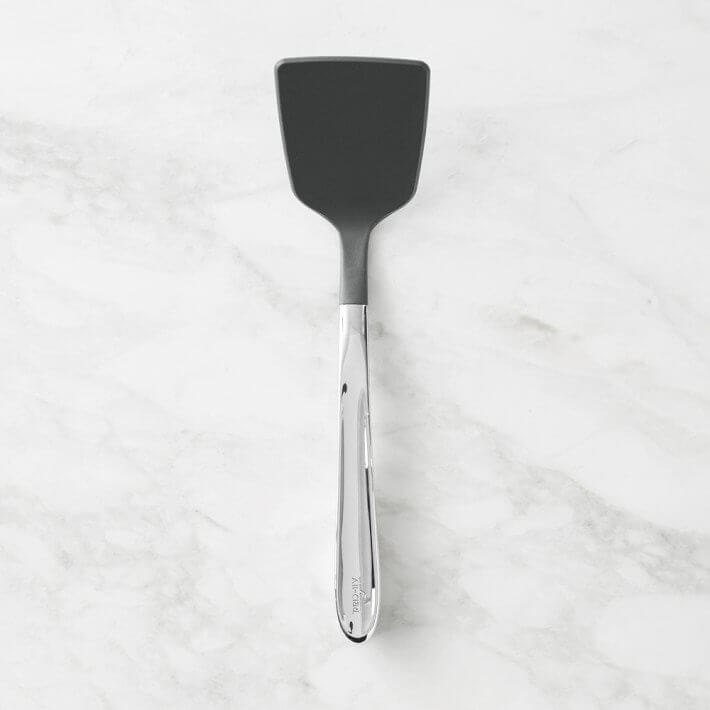 This non-stick spatula will help ensure that you perform your cooking tasks with ease and precision. This will do just that.
Made By Design Measuring Cup + Spoons
This set includes 9 different measuring spoons will help you with any possible measuring you need. These are super cute, and I love that this set is designed with an ombre pattern.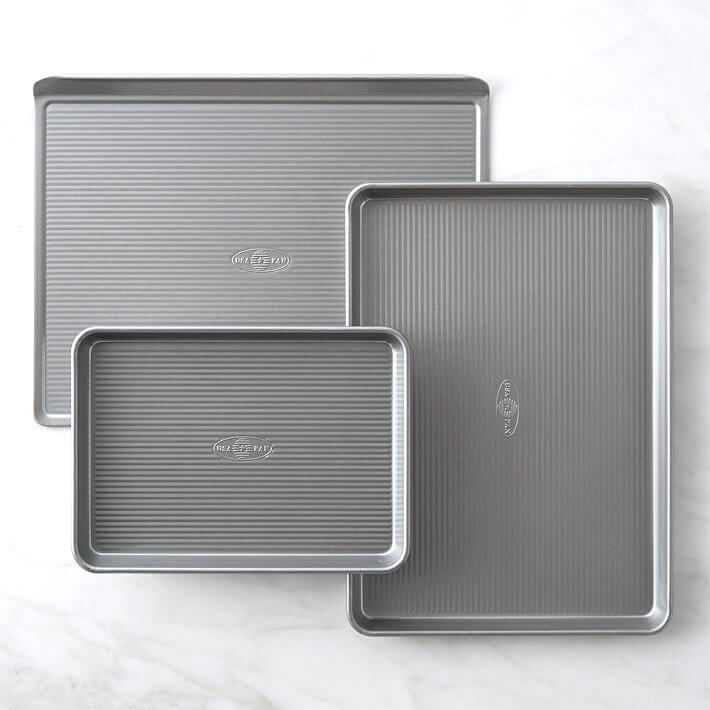 Whether you're baking cookies or making a fine pastries, this 3-piece set will be your best friend! It's designed for even heat conduction and heavy-duty use. The non-stick surface makes them a dream to work with.
Ya gotta have good mixing bowls. These are made from stainless steel and come in 3 different sizes: 2qt, 4qt, and 6qt. Whatever your cooking needs may be, they got you covered!
What do you think? Do you love the above choices as well I do? But wait! We're not quite finished yet. Let's take a look at option #2: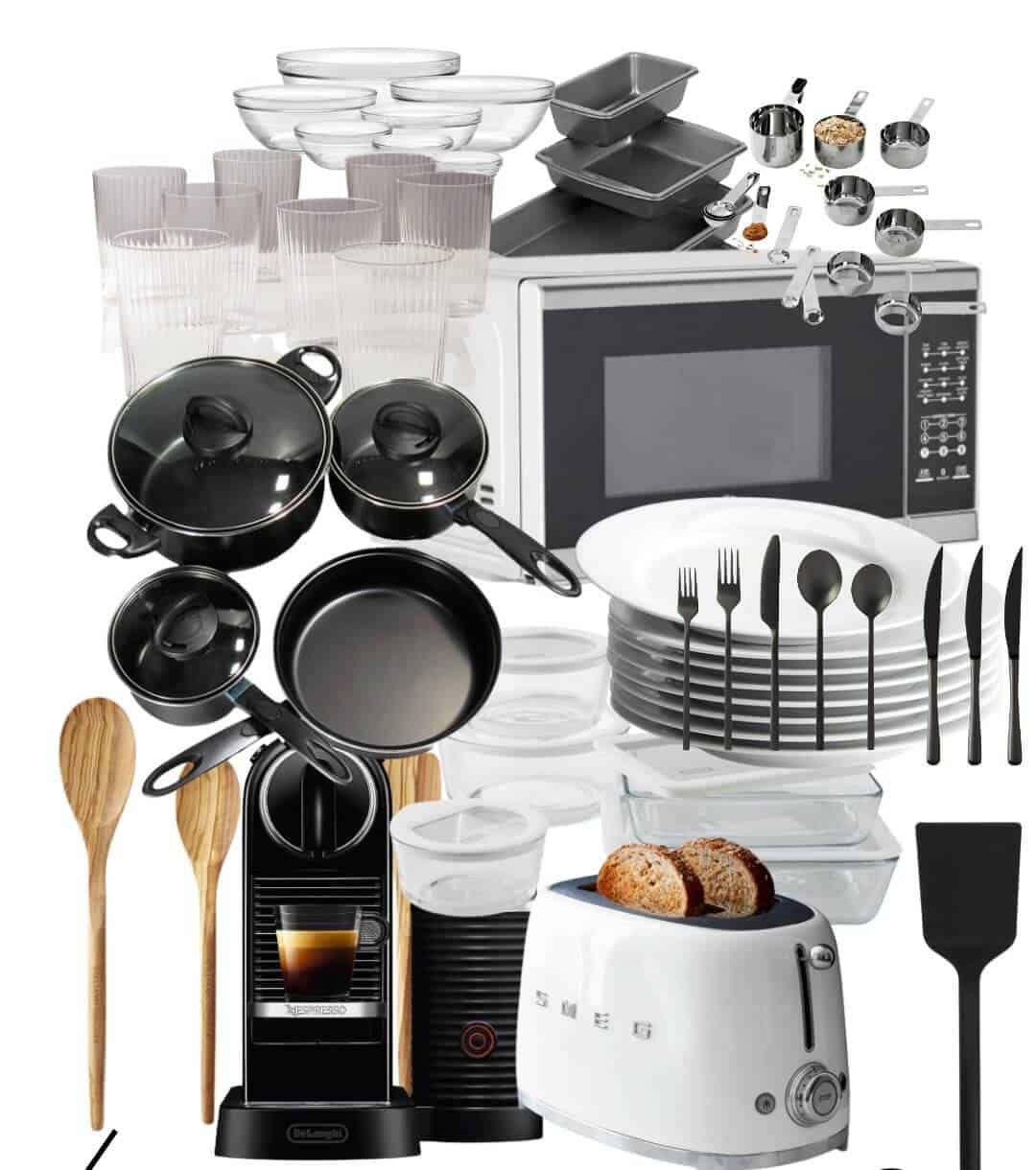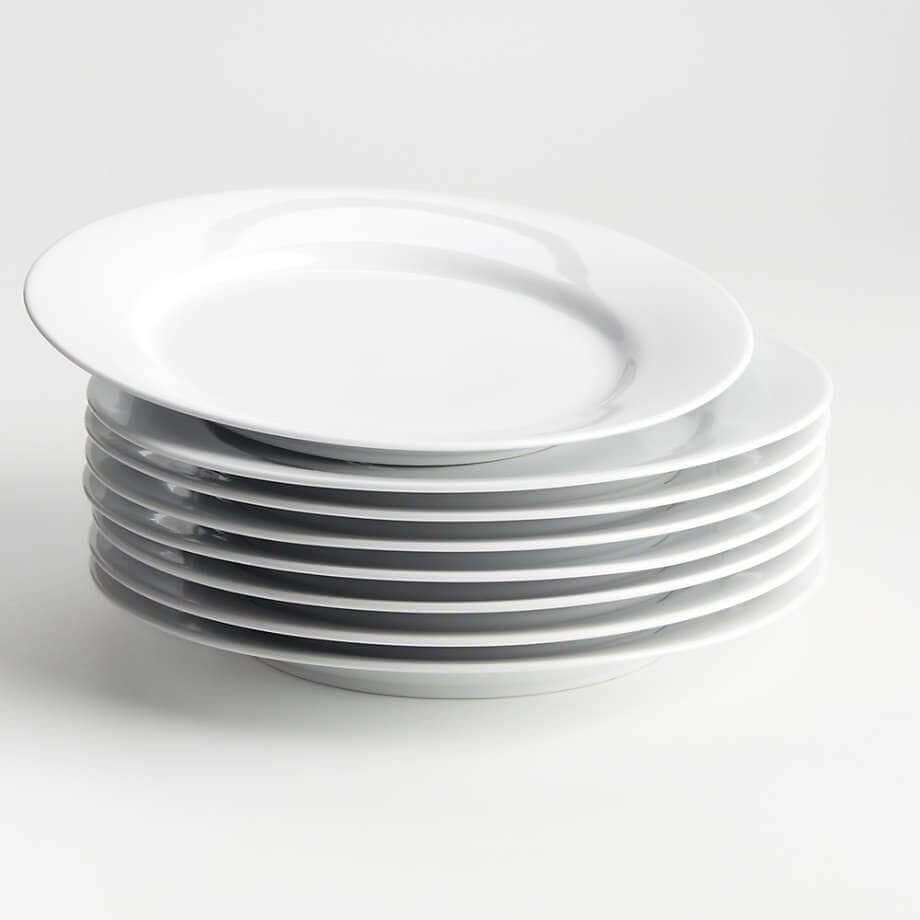 You can never go wrong with a classic set of white plates. I have dozen of these. I love the rim, and appreciate how easy they are too clean. In addition, anything placed on these plates looks great too. Which is especially helpful if you want a food pic for insta.
This set of pure black spoons and forks will add a contemporary touch to your daily food game. The look is super sleek and modern. I am just obsessed.
Like I said earlier, your knives should always match your spoons and forks. These gotta go with the above.
Amp up the modern vibe of your kitchen with this set of black pots and pans that are made from carbon steel with a non-stick finish. They are super affordable if you are on a budget too.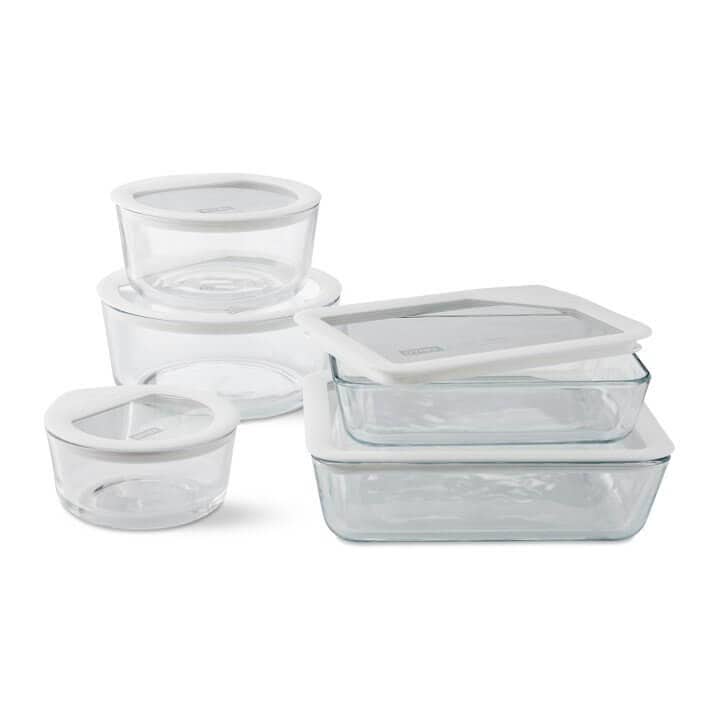 This glass storage set blends function with style. And don't worry, these are all made from durable glass and are safe to pop into the microwave!
Textured glasses are always a great option because they look great and have a great grip! These are a must if you want glassware with a little something extra.
Williams Sonoma Stainless Steel Microwave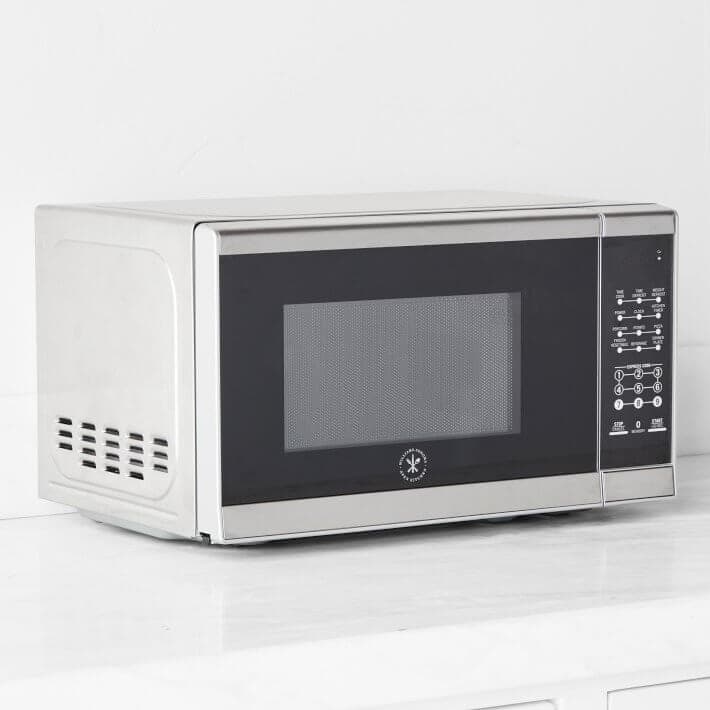 This microwave looks stylishly modern and boats an array of advanced features, including 10 power level settings for all of your heating needs.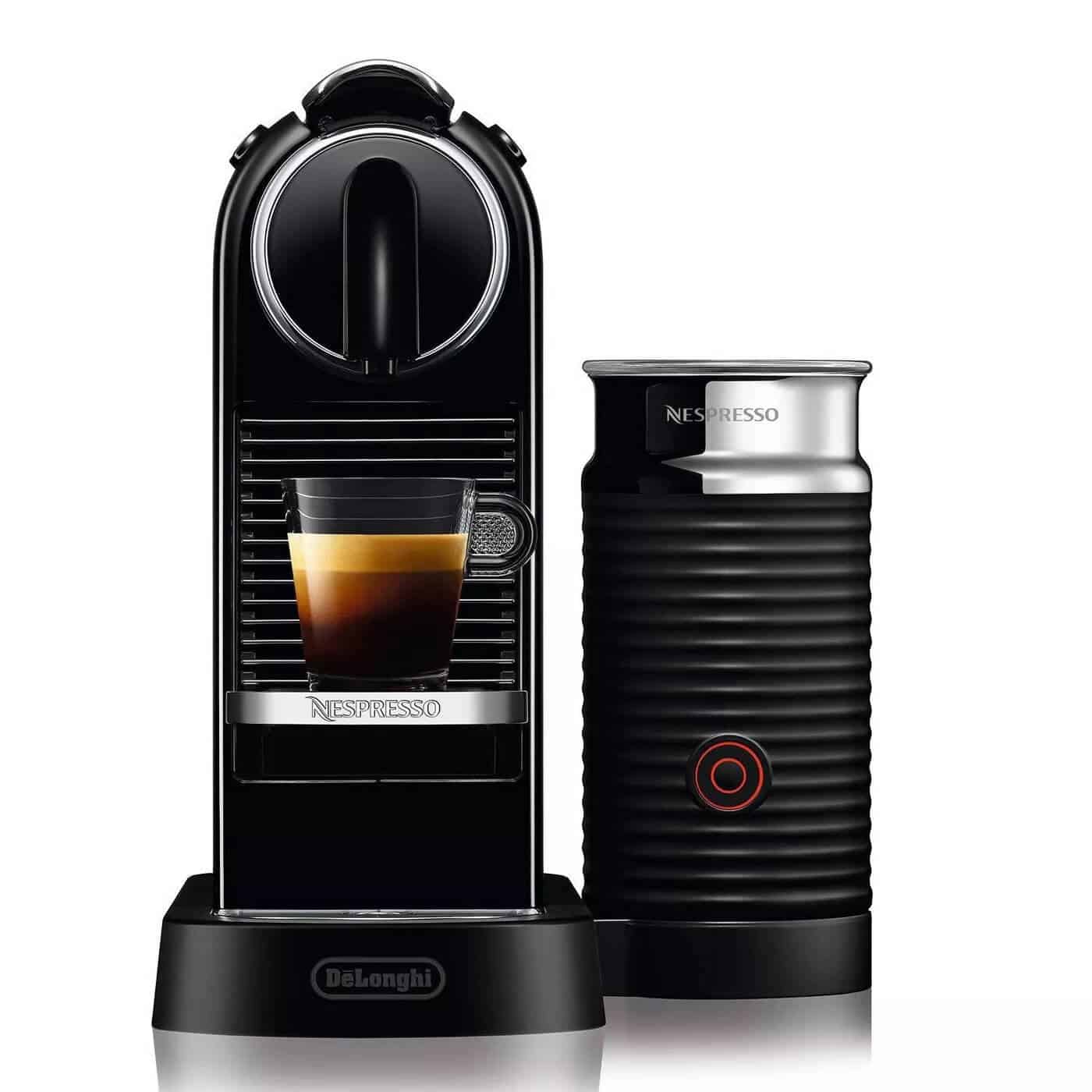 The most important appliace you'll need for your kitchen (at least for me) is a good ol' nespresso machine. Go for something innovative and sleek to create the perfect cup of coffee, day after day.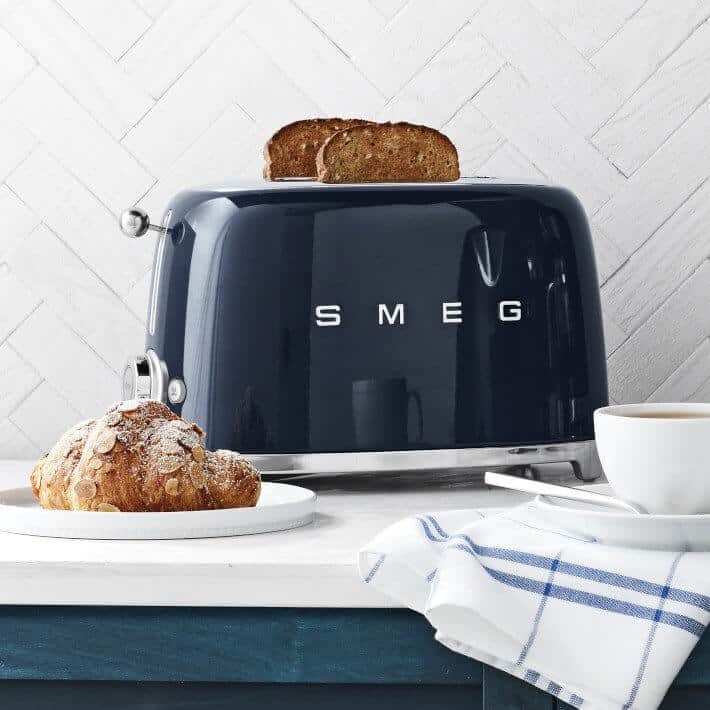 This particular toaster has a cute retro design and gets the job done! I listed it twice cuz I need you yo have it. lol.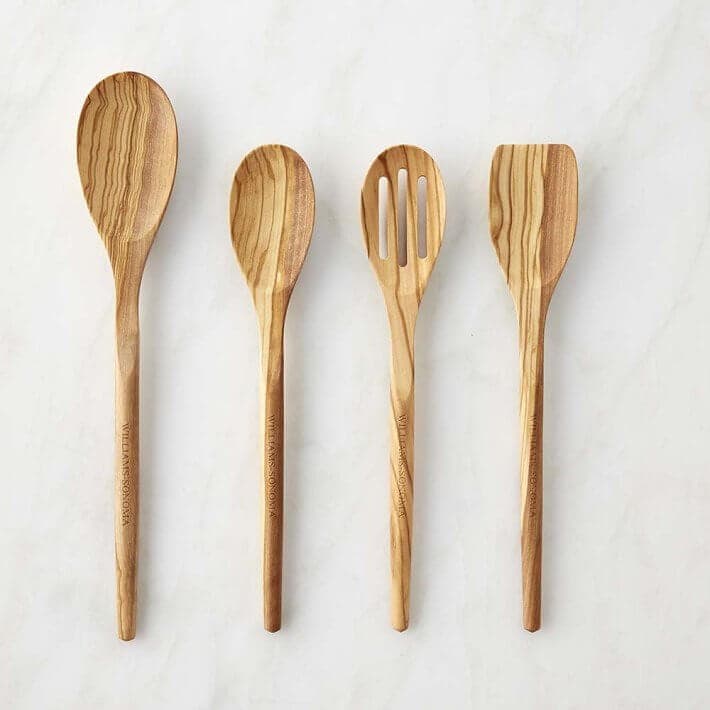 Made from Mediterranean olive wood featuring characteristic natural swirls, this wooden spoon set is both beautiful and comfortable to hold.
This spatula is multifunctional and will match the all-black foodware as well as the pots and pans! Remember: cohesiveness is everything.
Williams Sonoma Ultimate Measuring Cups + Spoons
This is a complete set that includes 14 different measuring tools crafted with a shiny silver finish. Trust me, with this one, you won't need anything else.
Wilton Ultra Bakings Pans + Sheets
This pure black bakeware set goes well with the rest of the modern black kitchenware included in this group.
Featuring 10 bowls of different sizes, these are all made to be scratch-resistant so you can cook and bake comfortably without worrying too much about chipping.
So what do you think? Does this list gotcha covered? Of course, this is not everything you could ever want in a kitchen – but it is a great start to get ya going. I just love having a fully stocked kitchen so when the time comes, I am ready to get in there and get it done. LMK your thoughts below. Xoxo