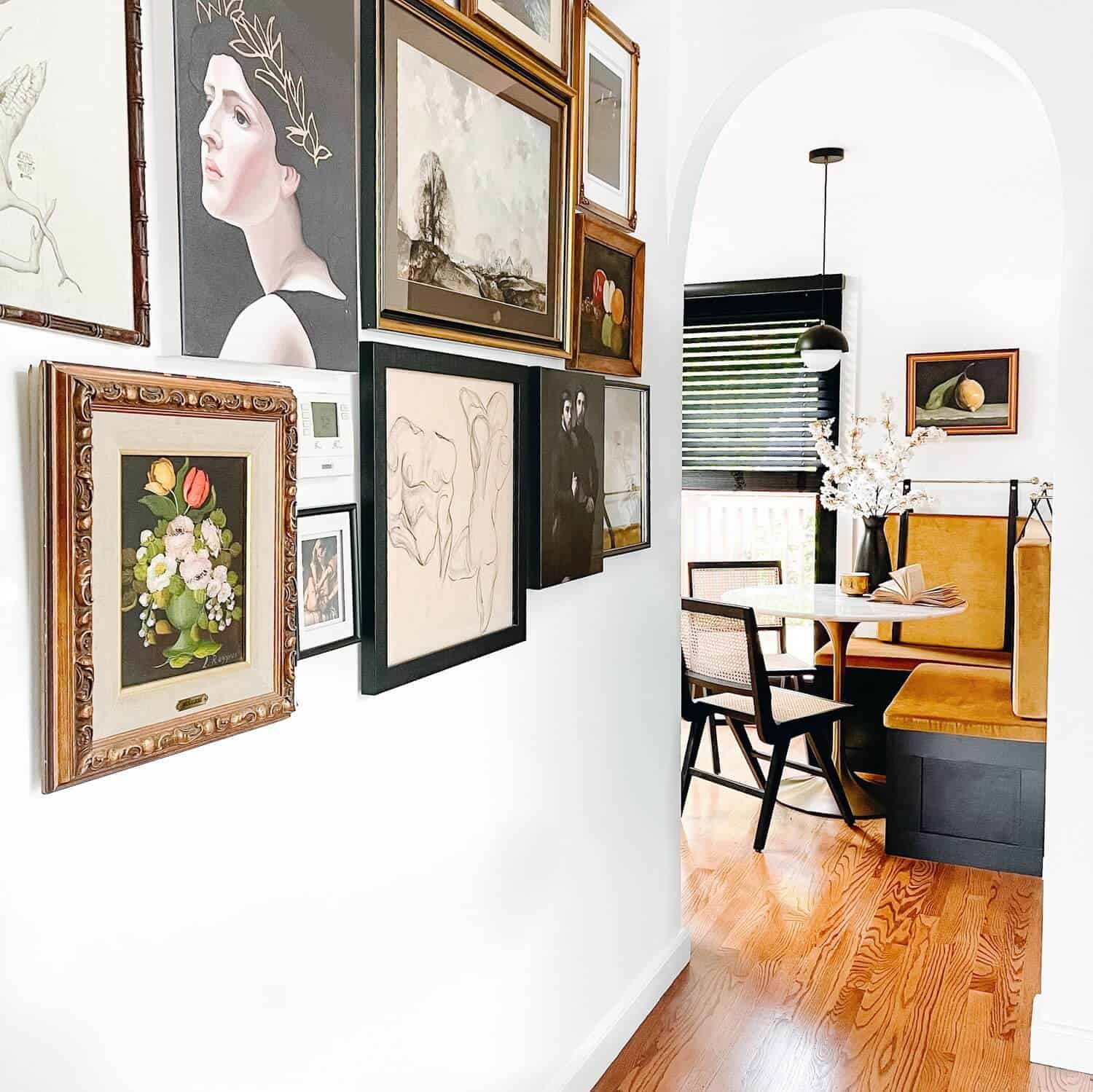 It's almost Thanksgiving and I couldn't be happier about it! I feel like we live in such a busy world nowadays that we often forget to reflect and be grateful for the positive things that are happening in our lives. Not that we need a specific holiday to remind us to be grateful but it's nice that there is one, plus when a holiday is also largely centered around gathering with loved ones and eating amazing food – I can't help but get excited. Click here to find out all the reasons why Thanksgiving is one of my favorite holidays. Also, before you ask – yes I watch the Dog Show every year. Team Cavaliers for the win.
Why Thanksgiving is my Favorite
That being said, one of the things I am currently thankful for is finding all of these great pieces during the week that I can't wait to share with y'all: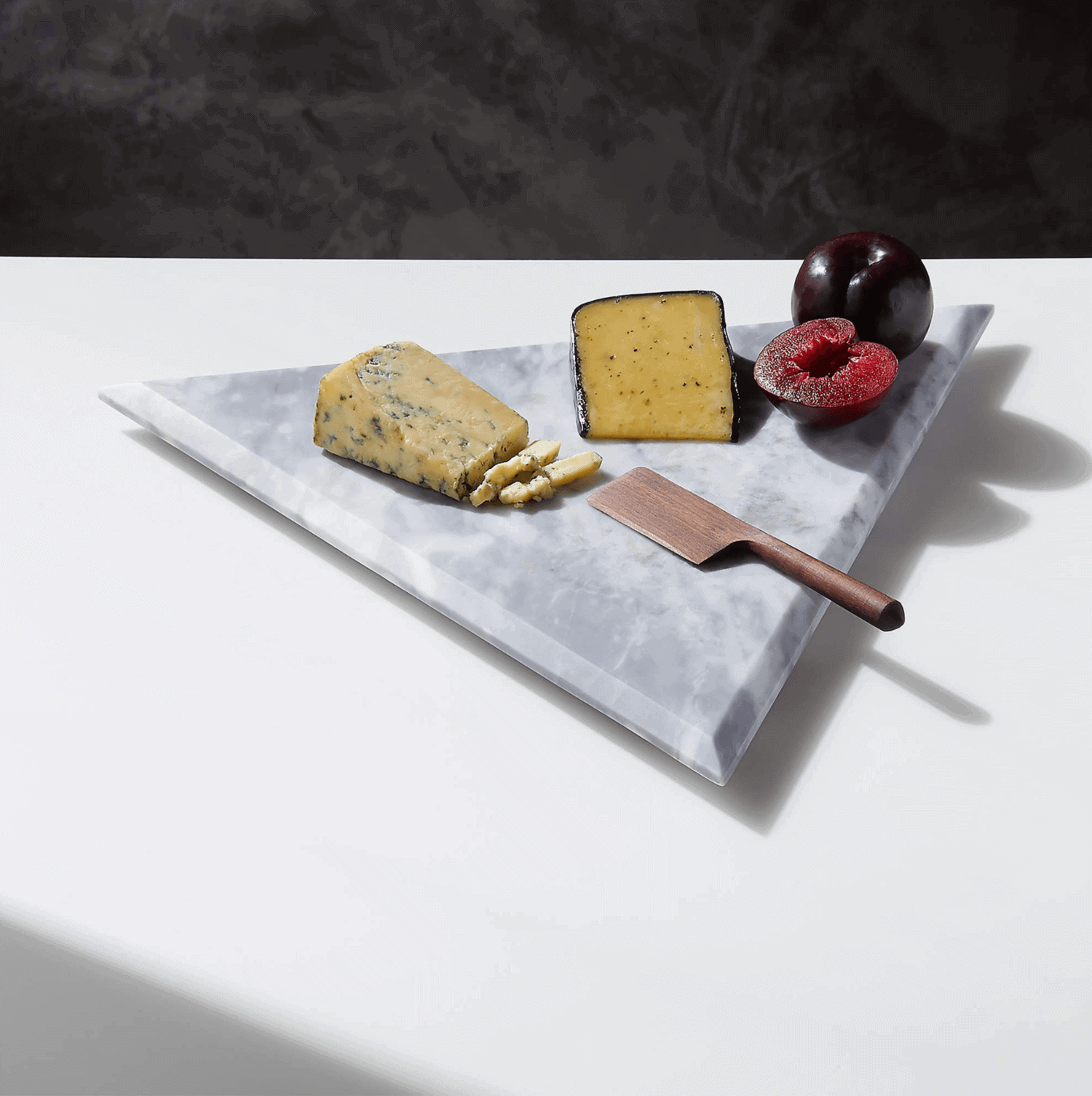 Everyone knows that Thanksgiving is a holiday of feasts and family gatherings. If you are hosting at your place, there's no better way to host a perfect meal than by serving it up on a beautiful display like this Marble Tri Tray. Trust me, the only thing better than a good meal is a good meal with a good presentation. Layout your favorite cheese, spread out some crackers, and a sprigg of rosemary – your guest will be so impressed.
Details matter. I am sorry my friends – but they do. Good news? They are easy to do. Take your entire holiday meal up a notch and wow your guests with this brass (gold) silverware. This 20 piece set has you covered and they will make your guest squeal in delight. I promise. I have a set of four, and for special occasions, I pull them out. Note that they look great with dark earthen flatware and a pressed napkin. Go!
Let's keep it real – a perfect table needs the perfect ambiance. There isn't a better (and more affordable) way to do it than by dragging in a few stems from the garden and lighting some candles. Don't settle for tea lights, instead grab these gorgeous tapered asymmetrical candlesticks to create the perfect moody focal point. Get them now and pair em' with the items above.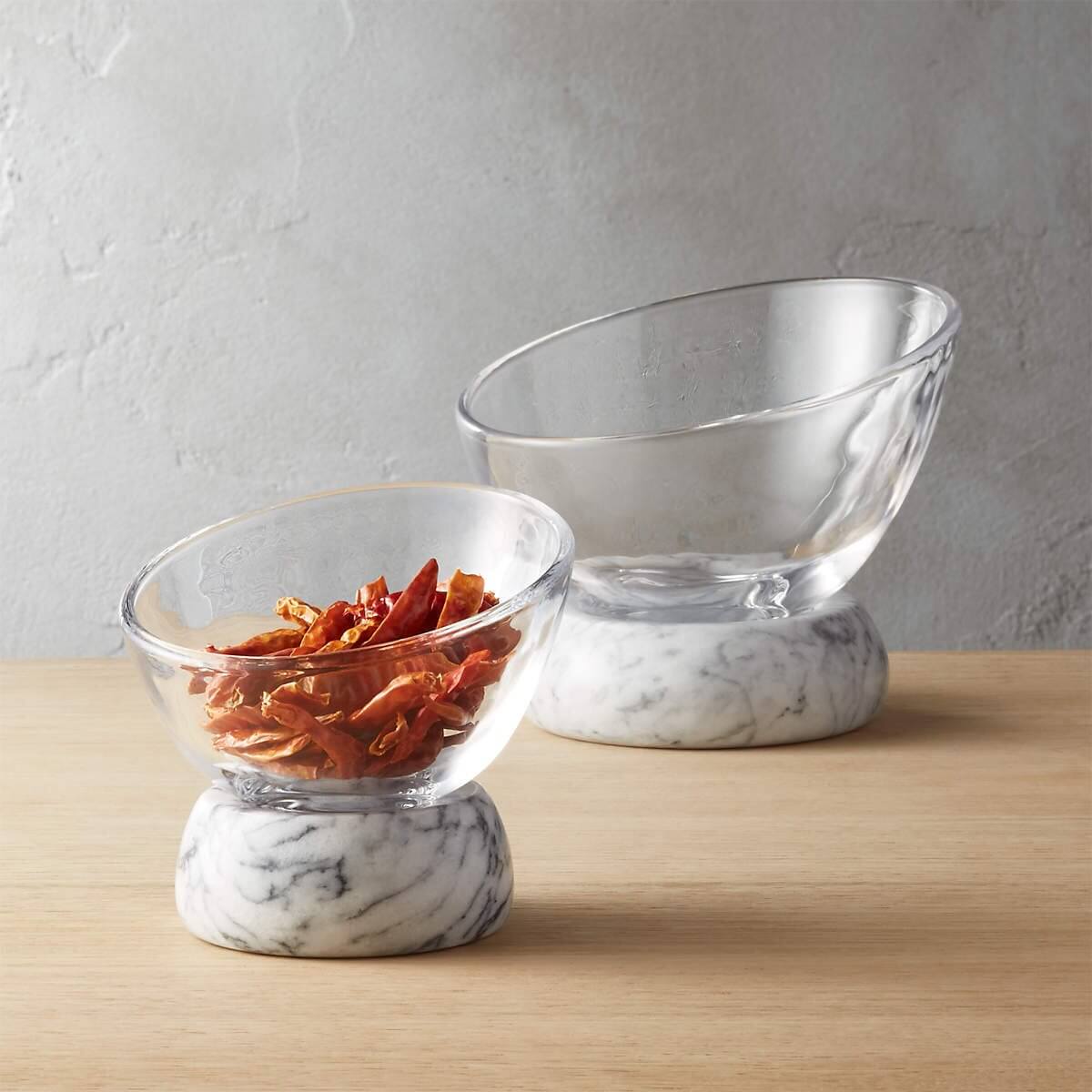 Seriously, how gorgeous are these bowls? The glass and marble combo looks so chic and modern. I can't even imagine how cute it would be to serve your favorite snacks to your guests in these little beauties. If it were me it would be filled with cubed cheese, spinach dip, and pate. Definitely a showstopper in my opinion!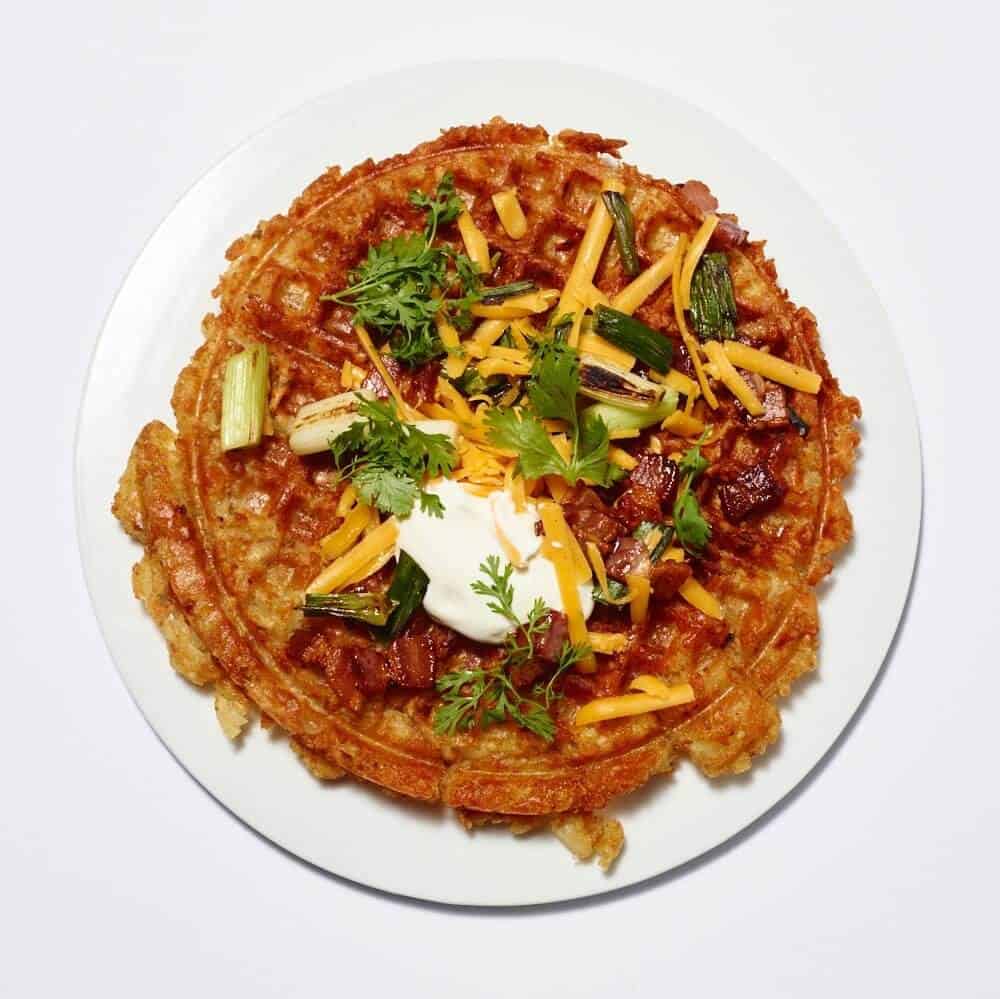 So, I love a quick and savory breakfast. I literally RIP when we make this incredible and fast tater-tot bacon waffle breakfast. It's so delicious and my niece can't get enough. Even better, you can substitute stuffing for tater tots the morning after Thanksgiving – a tradition we love around here. Ya gotta try it! Don't forget the bacon.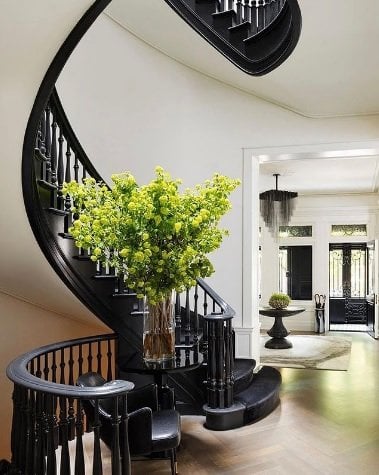 Check out this photo by John Roman. This grand staircase made my heart skip a beat. It is beyond bold adding a pop of drama to this monochromatic interior entry accentuated by the lushness of the floral arranement. Everything is exquisite! This is interior decorating at its finest, y'all. I can not quit it. You too?
I still get so many DM's from you guys asking for lamp recommendations and I gotta say, this snake lamp has quickly become one of my (and yours) favorite pieces in my home. She's striking and unique but not obnoxious, simple yet still luxurious. I think I love her more today than I did on day one. That price ain't bad either.
Weekend deals
As always, don't miss out on these awesome sales that are happening this weekend!
Wayfair – If you're on the lookout for some great styling pieces, look no further.
West Elm – Extra 50% off on clearance items!
Joss & Main – So many great chairs are still on sale right now, so grab some while you can/
Anthropologie – Extra 25% off this weekend!
APT2B – So many bargains worth looking into.
Have a great weekend, everyone! AS we race into the thanksgiving holiday remember that there's so much to be thankful for. Take care of yourself. Be. brave with that uncle who might not always do the right thing. Hug that siblings with whom you don't always see eye-to-eye with and most importantly, show love. It's all that matters in the end. Thanks for being here. I am thankful for you. Xoxo