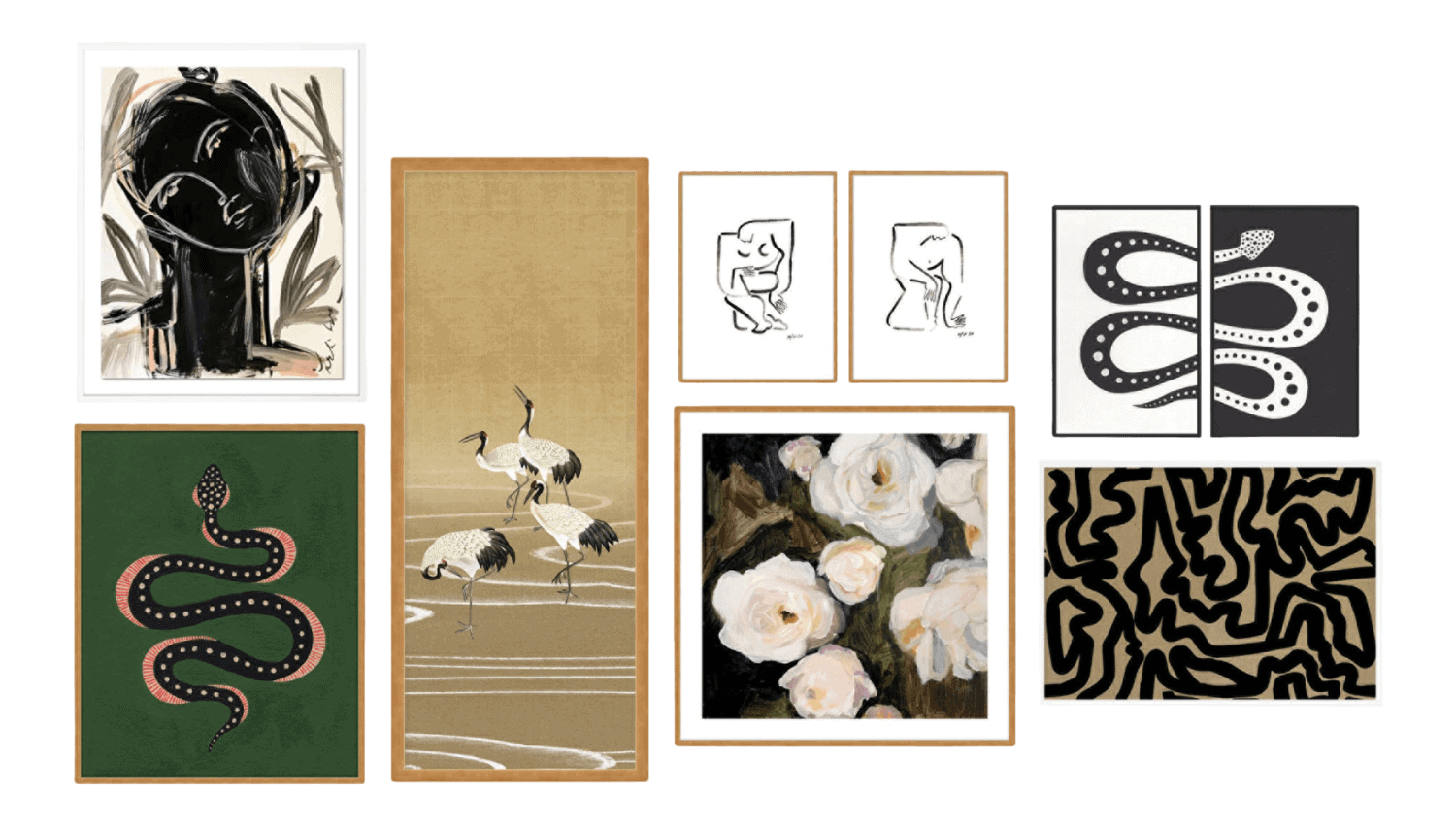 I've said it before and I'll say it again: I love curating digitally printed paintings and hanging them up in a strategic grouping to form a cohesive and modern moment. Adding art to your home is always a great idea and quite frankly, a really easy way to elevate your home's design.
I was thrilled to work with my friends at Chairish to select a few of my personal favorites from their amazing online storefront to create a gallery wall made up of individual pieces that blend effortlessly together in terms of visual appearance and tone. I just love sourcing from them. Some of my favorite antiques in my home are from them. When I was in the process of choosing pieces for this collection I tried to center everything around a certain theme but also allowed myself to be inspired by the vibes and feelings that each invoked. Take a look at the 8 pieces that I carefully chose for ya:
This abstract piece has a very straightforward subject: man and woman. The very essence of life. I love the modern and minimalist brush strokes. Every wall needs a modern piece in my spaces.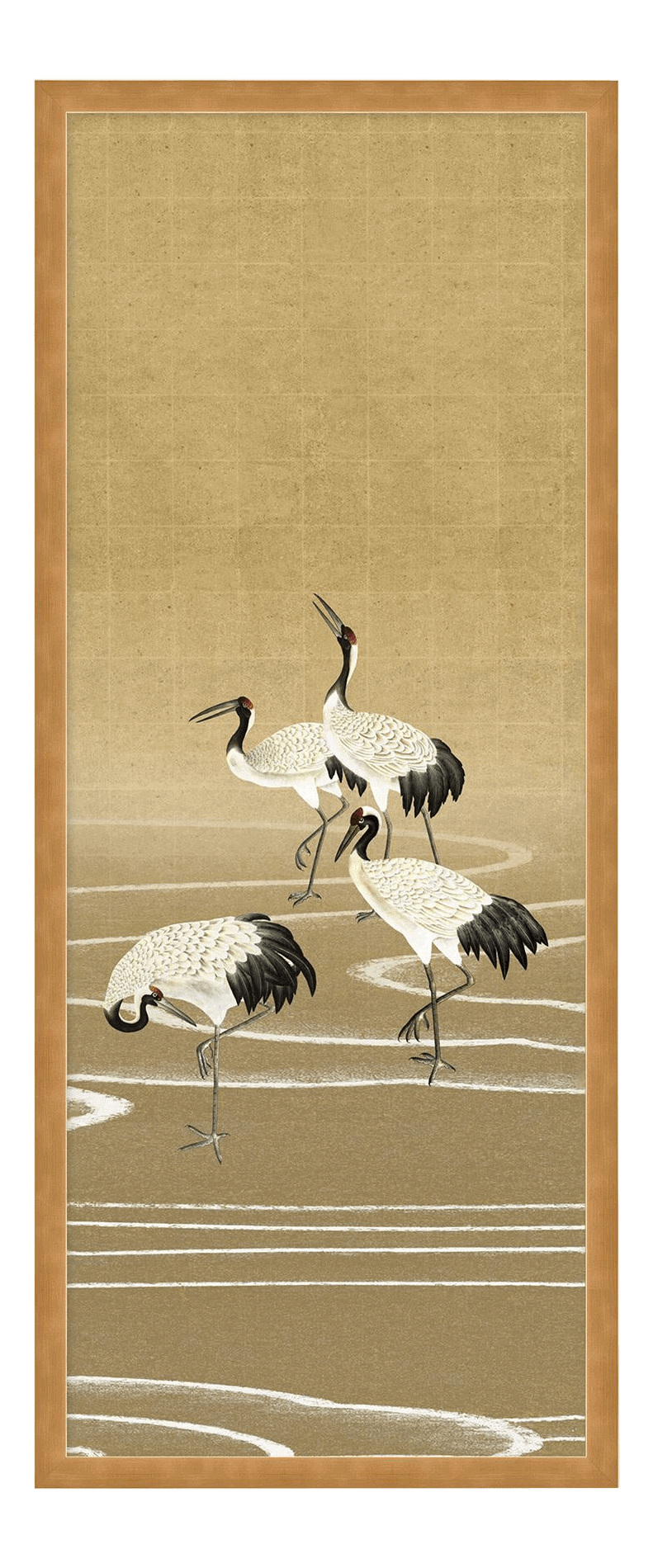 A group of cranes hanging out by a tranquil river inspires me with the an authentic style to the time and period – while the colors blend seamlessly in the collection.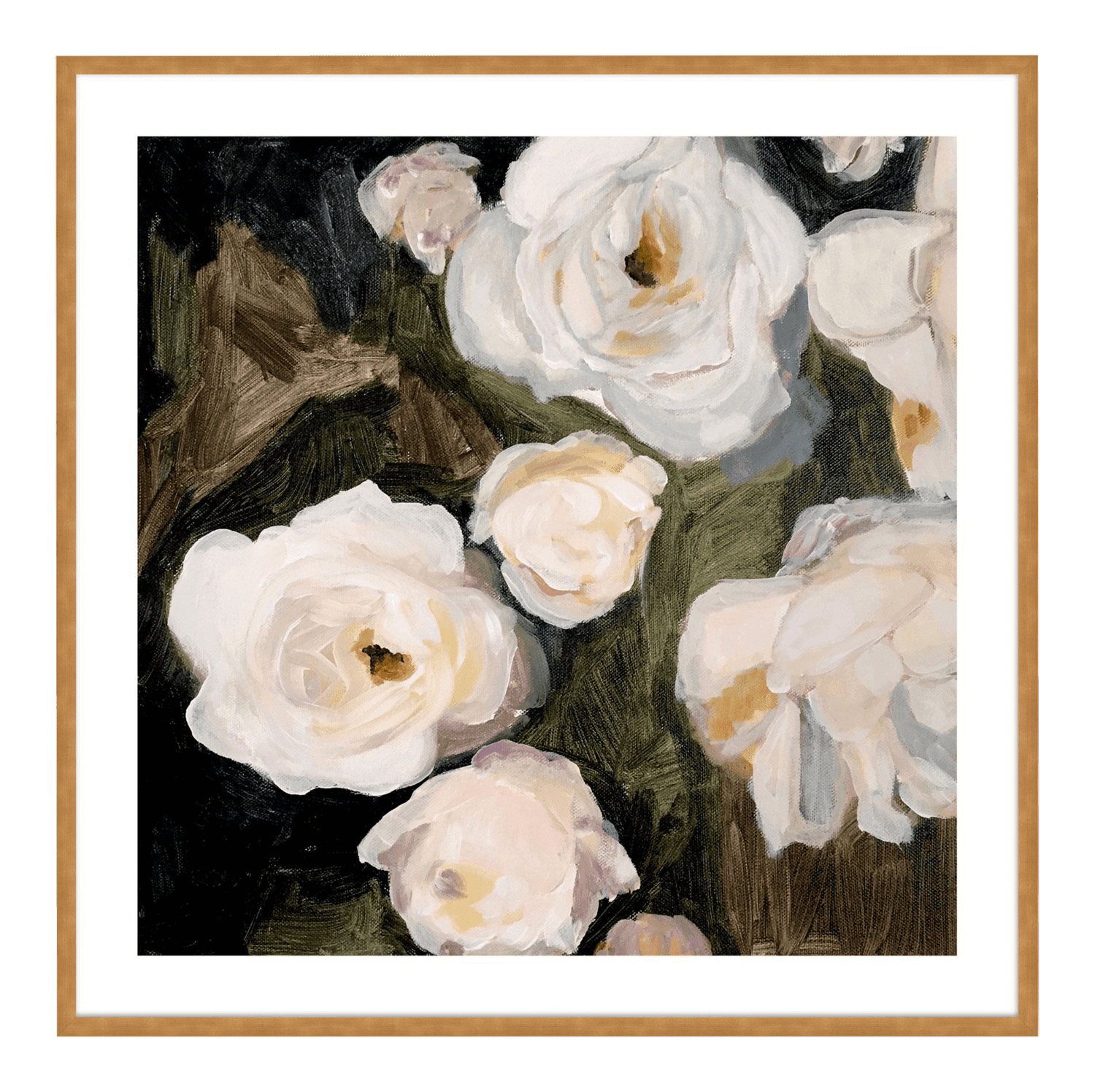 I love a muted floral – that perfectly portrays a moody vibe that's both beautiful and in a way meloncholoy. I love the erratic paint strokes and muddy colors. Grab this one!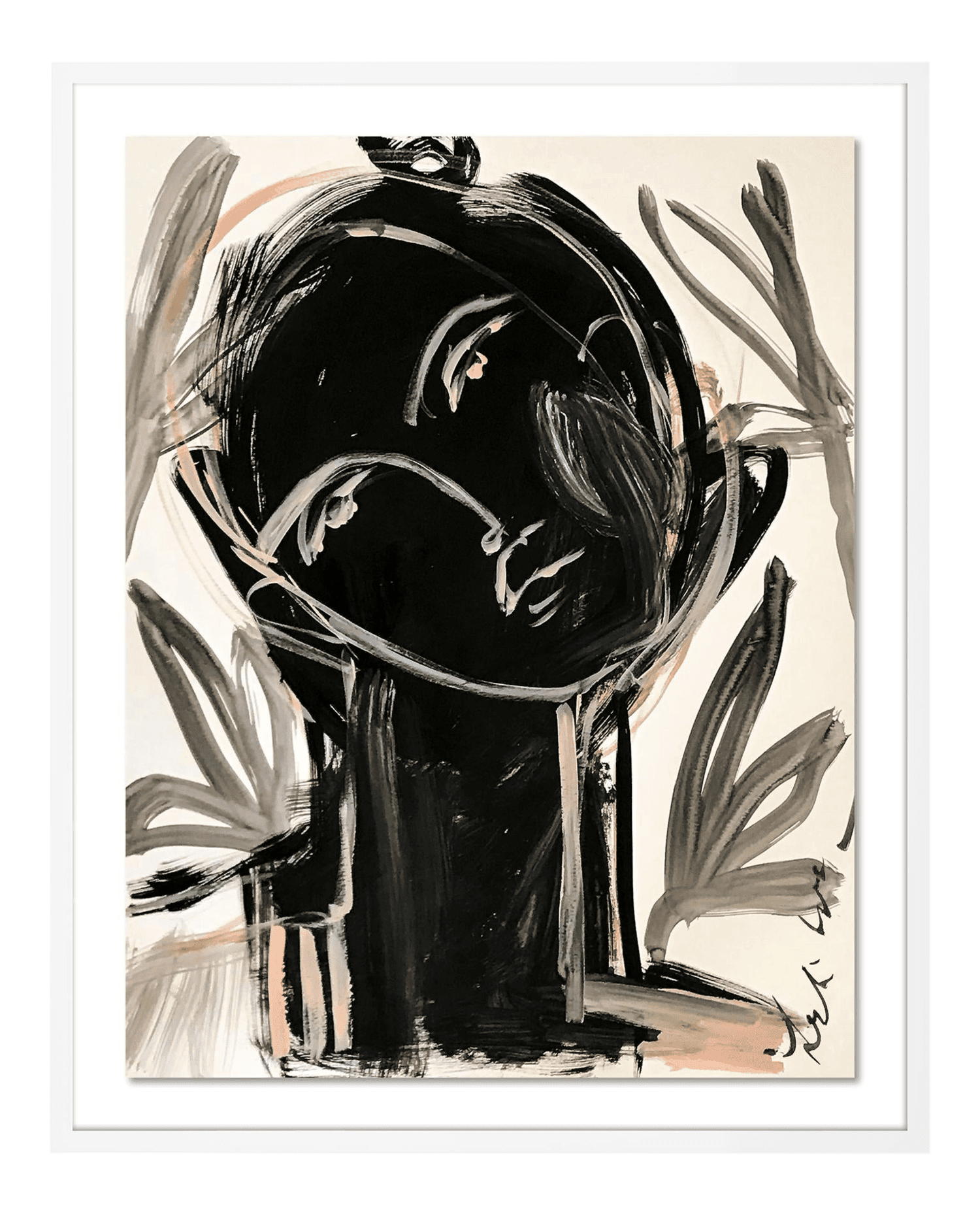 This symbolic painting of a woman evokes powerful emotions of intrigue, mystery, and dark allure. This piece will stop ya in your tracks. I know it did for me.
I love this piece because to me, snakes represent the duality of nature: beautiful yet dangerous. Plus the graphic design adds a sense of whimsy to the seriousness of the rest of the pieces.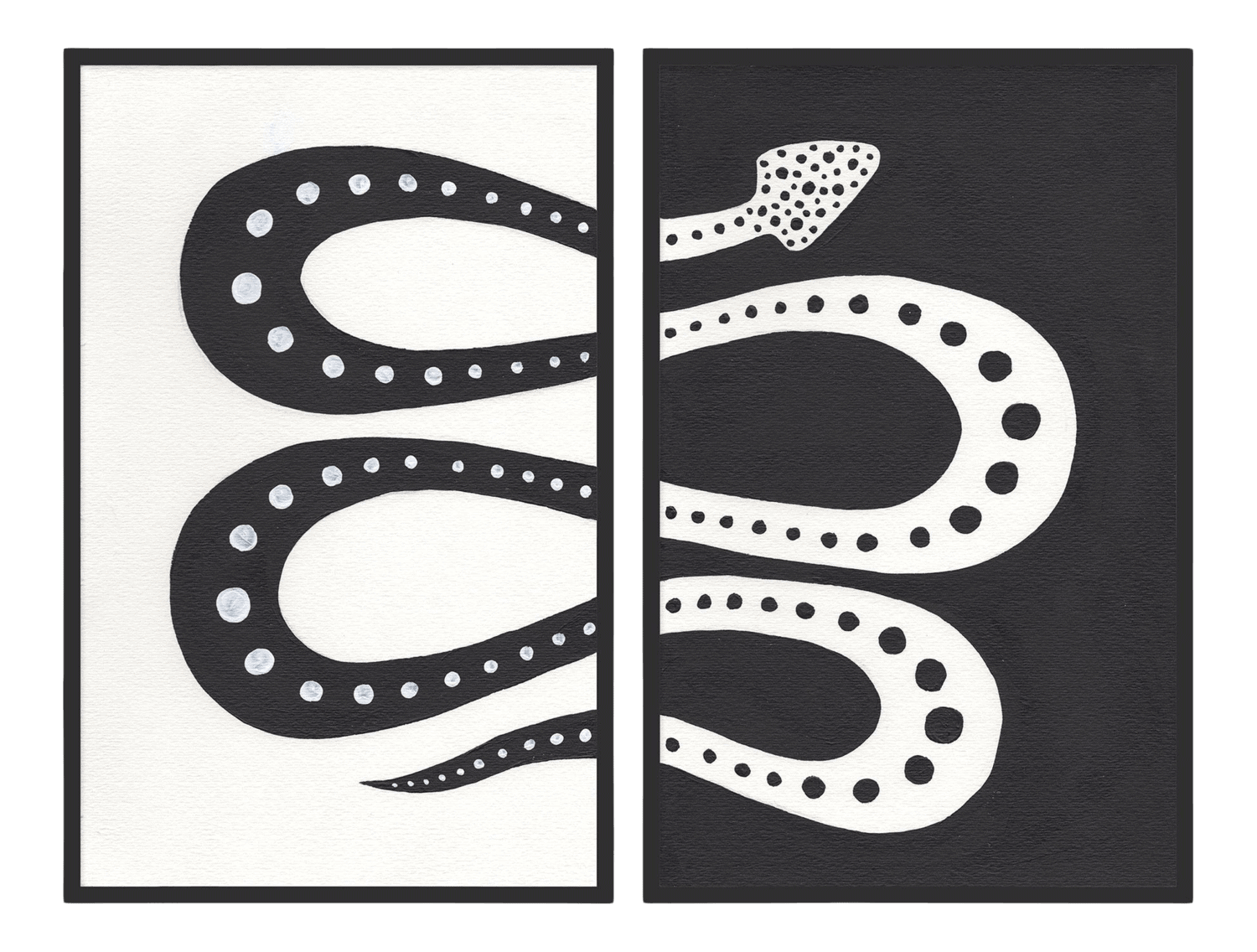 This is basically almost the same artwork about except it's presented in a gorgeous black and white. This image to me – reinforces the message of duality, contrasts, and counterparts. I love the yin + yang.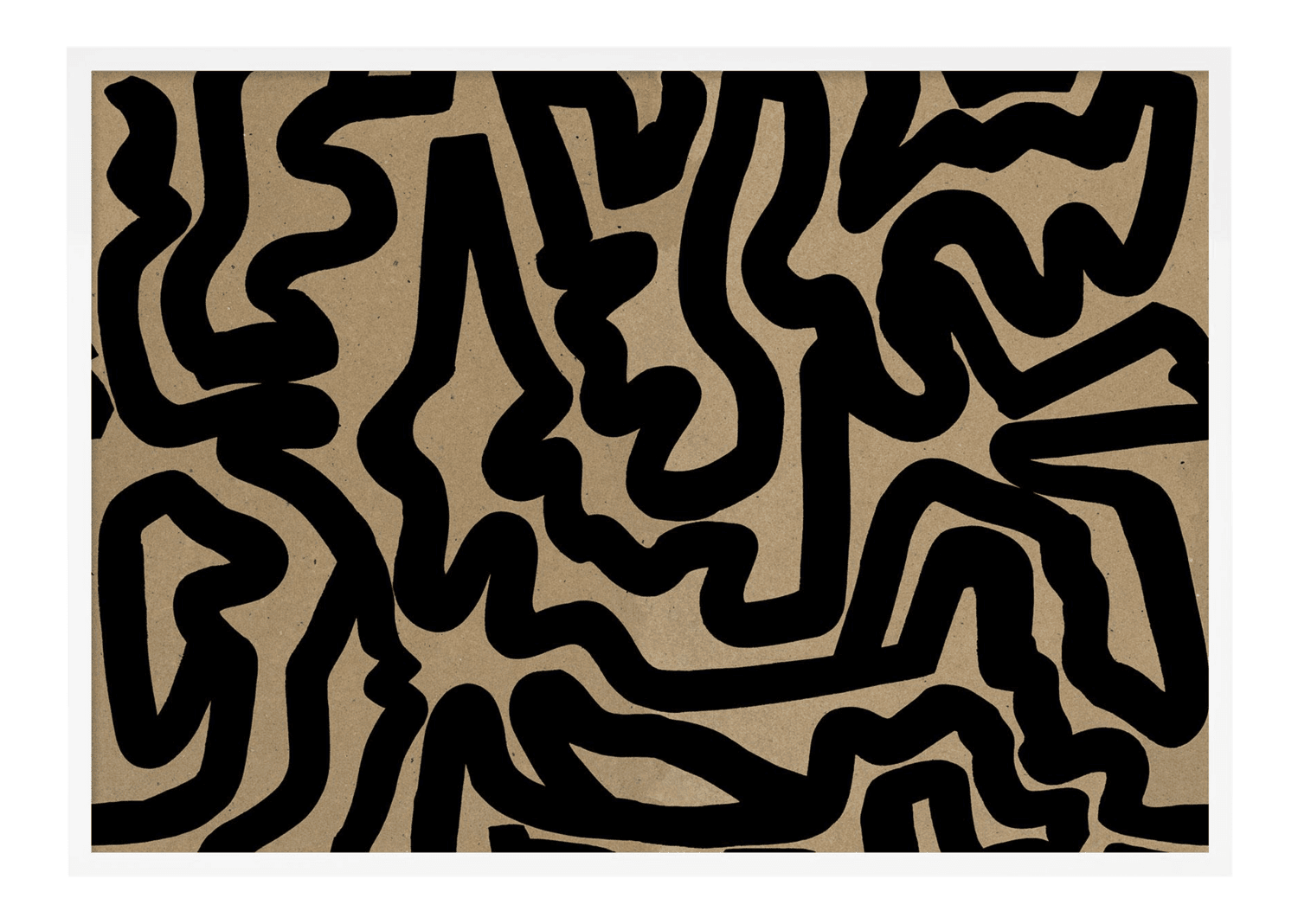 Last but not least, ya always gotta have one piece that's very abstract, leaving it to the viewer's own personal interpretation as to what it could mean. I love the neutral colors and motion of this piece.
While each of these digital paintings obviously has its own symbolism and story to tell, I love how a bigger narrative starts to unfold as soon as you group them all into one gallery. I'm a firm believer that art means something different to each individual person, so feel free to take these pieces and interpret them into your own version of the narrative.
Personally, I selected these paintings to represent the very essence of life and what it means to be on this earth. I chose two paintings to symbolize men and women, and then I picked out a slightly abstract one to convey human emotions. The snakes, as I mentioned before, represent duality by evoking images of both beauty and poison. The cranes and the roses symbolize nature and they really tie the entire cohesive message together nicely, don't you think?
I made sure that the colors all made sense together as a whole. Also, I find it a good idea to pick out one specific hue and then work everything around it, choosing only one or two pieces that provide a stark contrast to that color tone just to keep things interesting. This helps keep things looking cohesive and curated.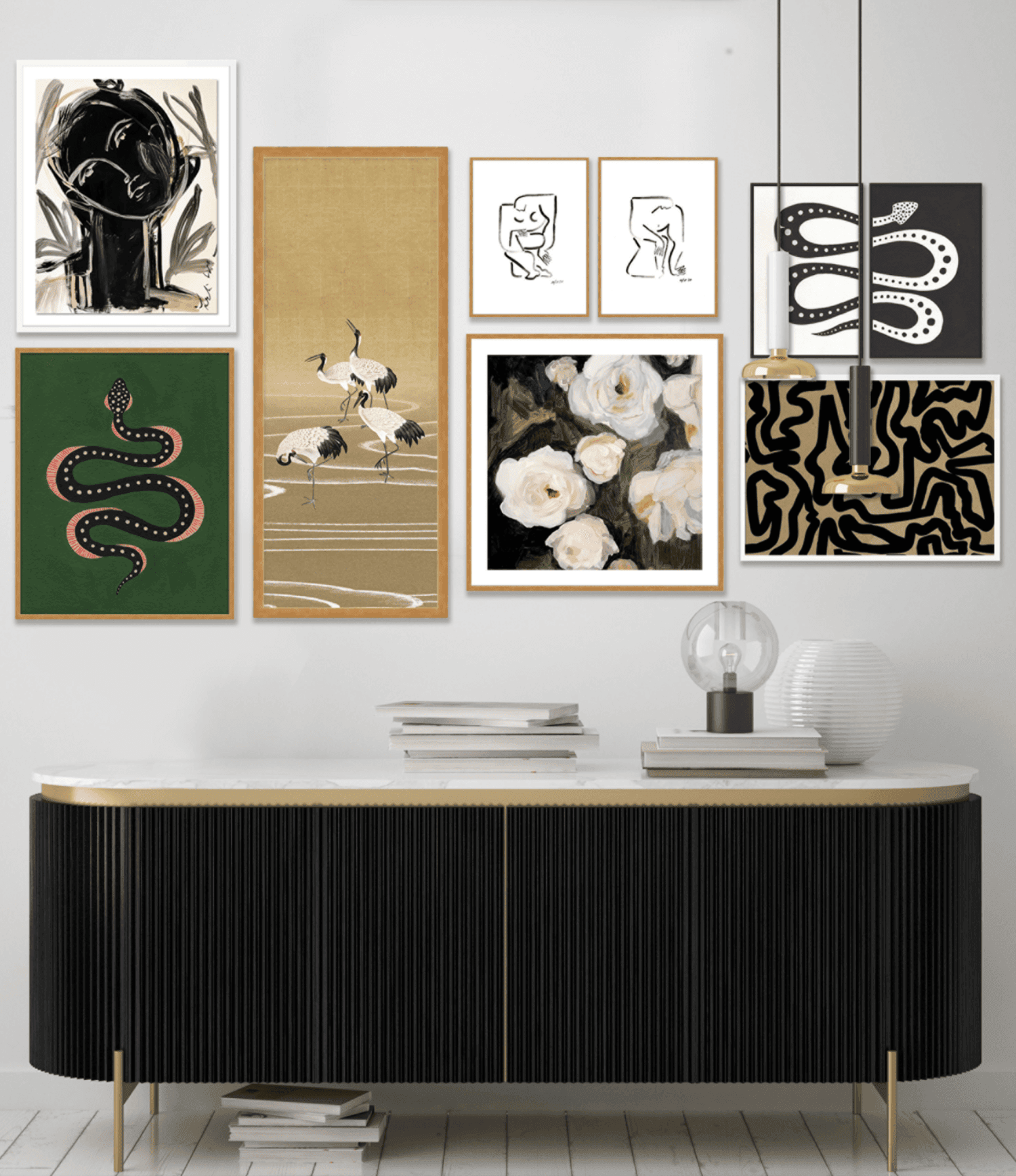 So, what are your thoughts on this gallery wall? Do these paintings and the messages they convey appeal to you? When grouped all together, I just think they stir such powerful emotions within the onlooker, and we all know that art is nothing if not powerful. Apart from the design aesthetics, hanging these prints on your living room wall could really incite some interesting conversations between guests whenever you have people over.
Art is always so compelling and demands attention, regardless of the intended meaning behind it. If you don't have much artwork hanging in your home, now's the time to start adding more! Nothing expresses great taste better than great art. Remember that. Xoxo