Let's be honest, buying new items interior furnishings is fun, but paying high prices? Not so much. No one likes that. Even if you do have the extra money to spare, no one wants to pay full price. That's why I love thrift store shopping. You can get amazing finds for literally pennies on the dollar. Plus finding and scoring a great deal is simply the best. Am I right? You know the feeling.
We love mixing old and new around here. It's simply the best way to create a home that looks lux, and lived in. I don't make the rules guys. I just share them. You guys are always asking, "Where do you get your thrifts?" or "Where is a good deal etc?" So, I put together this post, giving y'all a quick look at some of the best thrift stores San Francisco has to offer, where you can pick up everything from designer clothing to vintage furniture.
Where to thrift if you aren't in San Francisco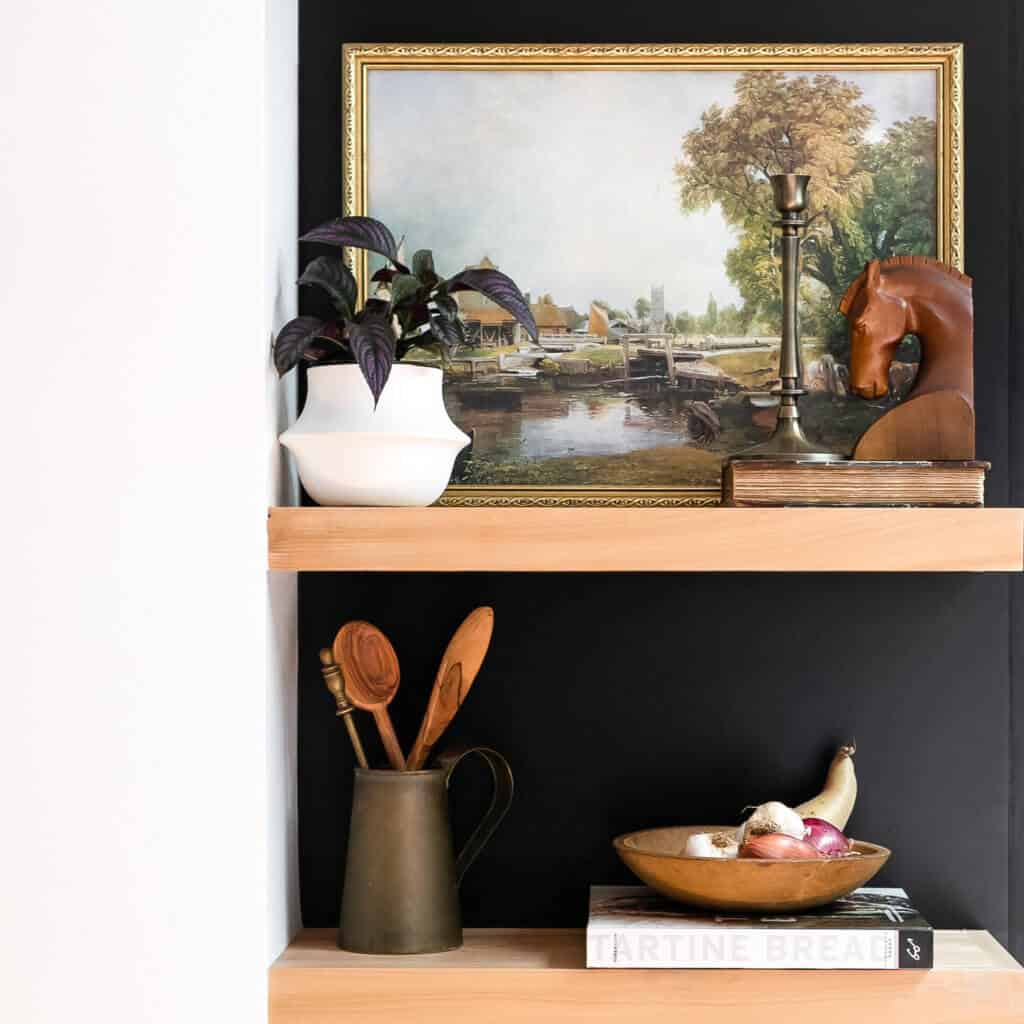 Don't worry if you aren't in San Francisco. There are always great thrift stores in almost every city. I'm sure you'll be able to find reasonable prices at your local stores too! Many of the ones I am listing are nation wide.
Thrifting works in (almost) every city. Some of my homes most iconic furniture pieces were pre-owned! As long as what you're buying is in good condition—or better—then there shouldn't be an issue. Found a great furniture piece that needs a clean up? Here's how I restore wood furniture thrifted or otherwise.
Whether you're interested in upgrading your couch or trying out hip new outfits in the dressing rooms, I'm sure you'll find something you'll love while thrift shopping. Here's how I thrift store shop like a pro.
One note about thrifting…
Thrift When you are able to make a purchase
The best part about thrift store shopping is the wide selection of items you can find. But remember that what a store has in stock largely depends on what's been donated recently. This can be exciting since you never know what you could find while out on your shopping adventures. That said, what's there one day could be gone the next! I recommend only going thrift shopping when you have the money to purchase something "I'll come back for it" never seems to work out (at least not for me!).
Great home decor items to thrift
You can find pretty much anything in the best thrift stores San Francisco has, but here are a few of the most common categories of items you're likely to see:
Books
Thanks to the invention of eBooks, the internet, and just digital convenience in general, it seems that fewer and fewer people are reading actual, physical books. As a thrift shopper, this works out well for you. There will likely be quite a few books in your local store! That said, it might be hard to find a specific title. Still, chances are, you can find a few interesting reads if you're willing to look around. But I insist on having tons of vintage books in my home. Grab em here. Don't forget to remove the jackets. You mighty be surprised how they look without them.
Clothing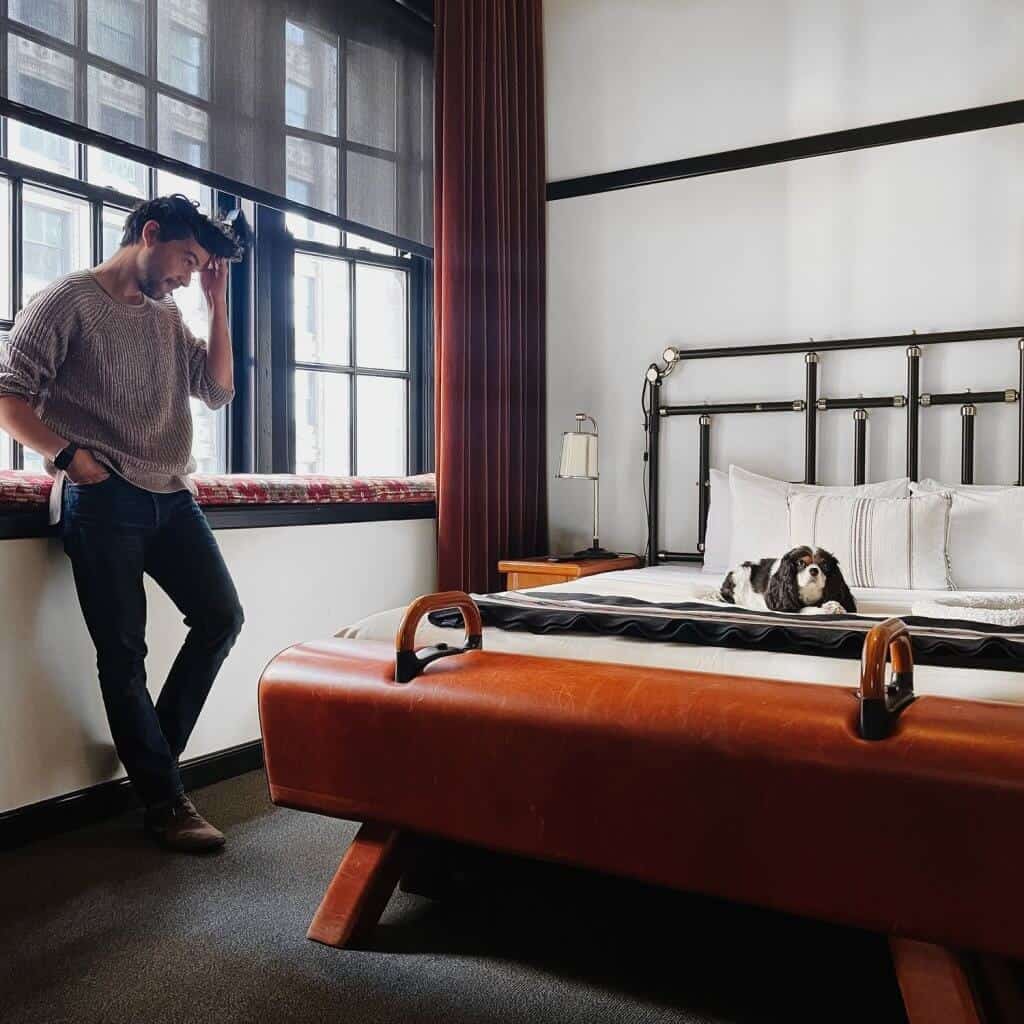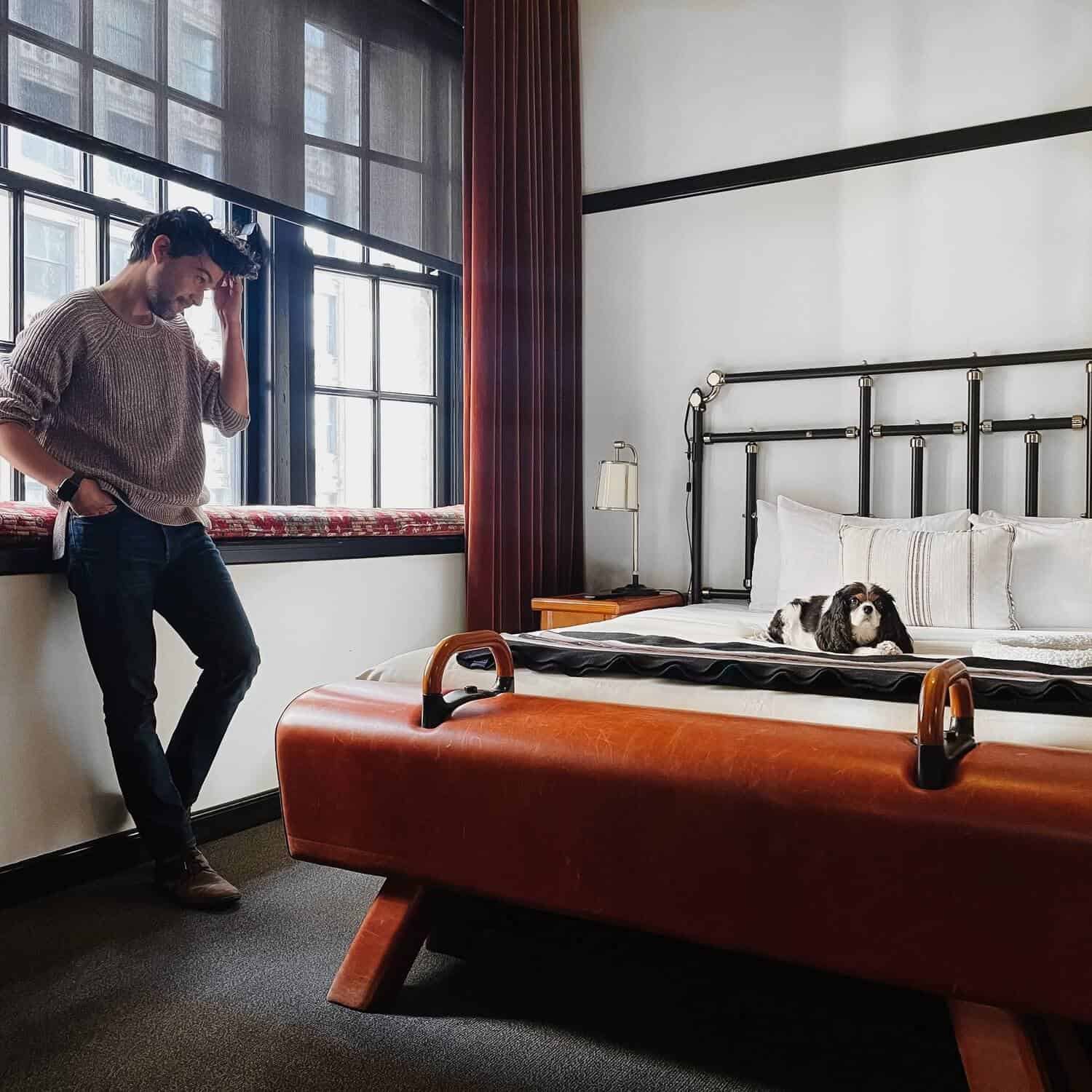 Clothing is probably the reason why most people decide to go to a thrift shop. They offer a wide variety of clothing at cheaper prices than consignment stores. But honestly, if you want a vintage shirt or ripped pair of mom Jens – thrifting is the BEST way to get the look for way less. Also, you might not find a Louis Vuitton designer item every time you go, but—more often than not—there are at least a few pieces of designer clothes available.
You'll have a plethora of options in the men's and women's clothing departments, especially if you're not limiting yourself to designer labels. From t-shirts and leather jackets to sunglasses and bags, you're always in for a surprise when you go thrift shopping for clothes.
Furniture and Styling Pieces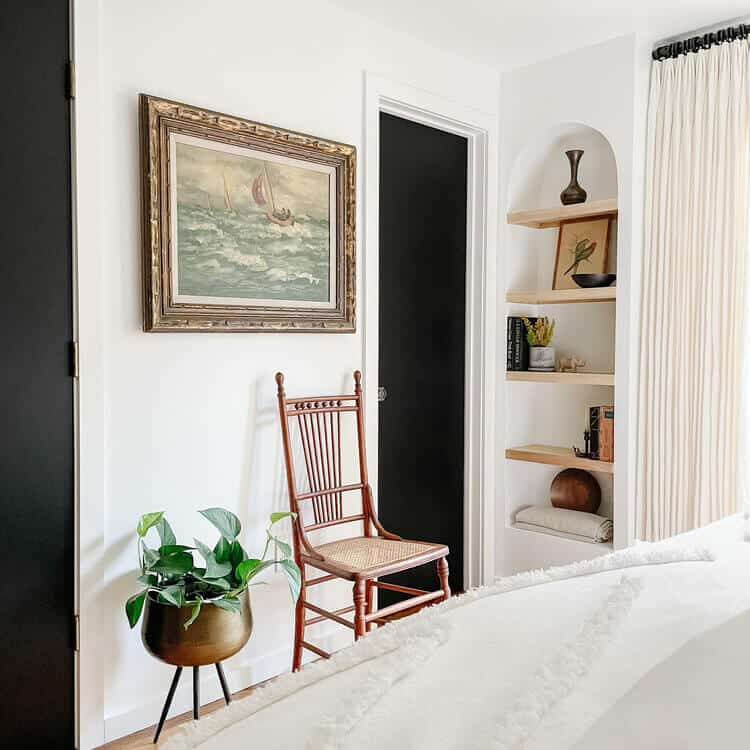 You can buy many different types of home good at thrift shops, but furniture has to be my absolute favorite. You have to be willing to check back often, but you can score huge! Even in the best thrift stores, San Francisco shops won't always have the piece of furniture you're looking for. For example, while you might be able to find a bookcase at a regular Goodwill, you'll likely have to go to one of their bigger stores if you want something like an ottoman, a bed , or a couch. Be patient. I promise it's worth it and you will save a ton. Need glassware, trays, vases, oddities? Thrift them. You can't beat the prices and often the look is so much better than going to a big box store.
Anything on a budget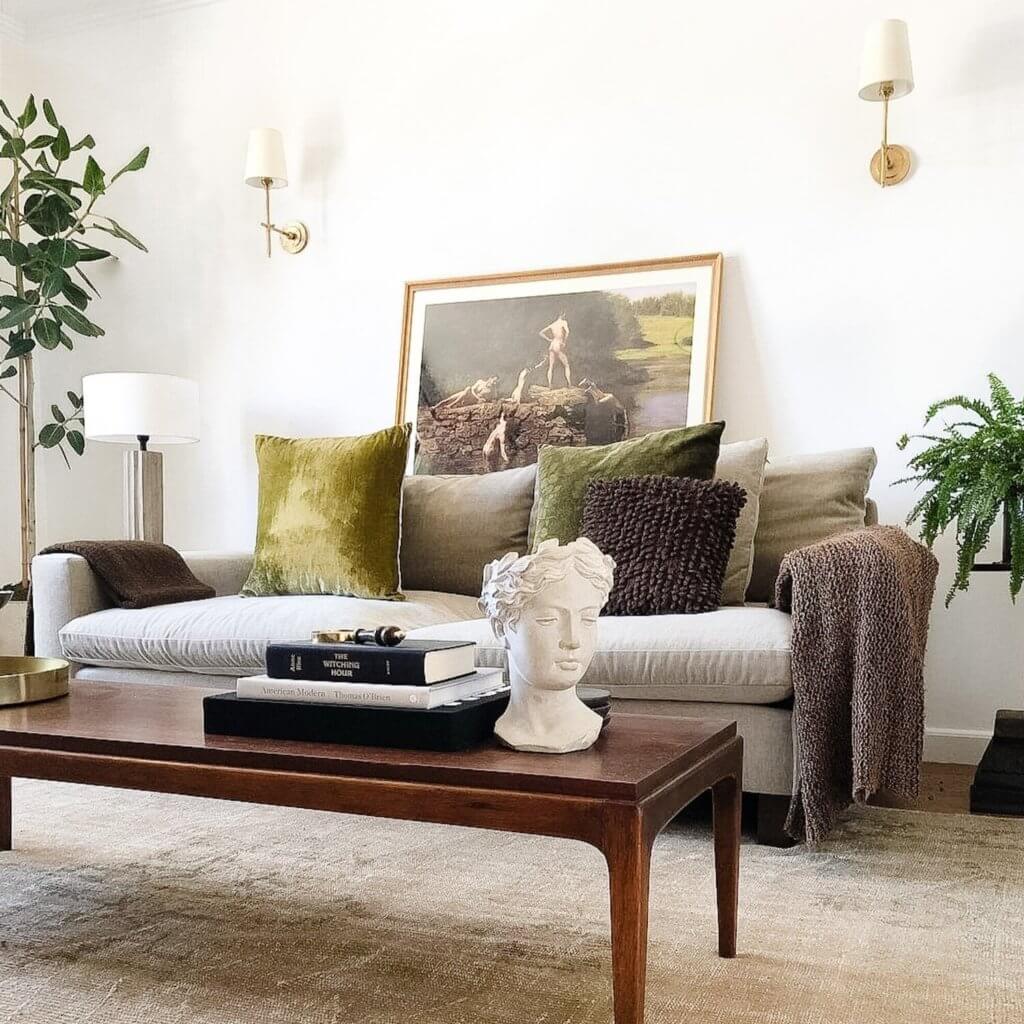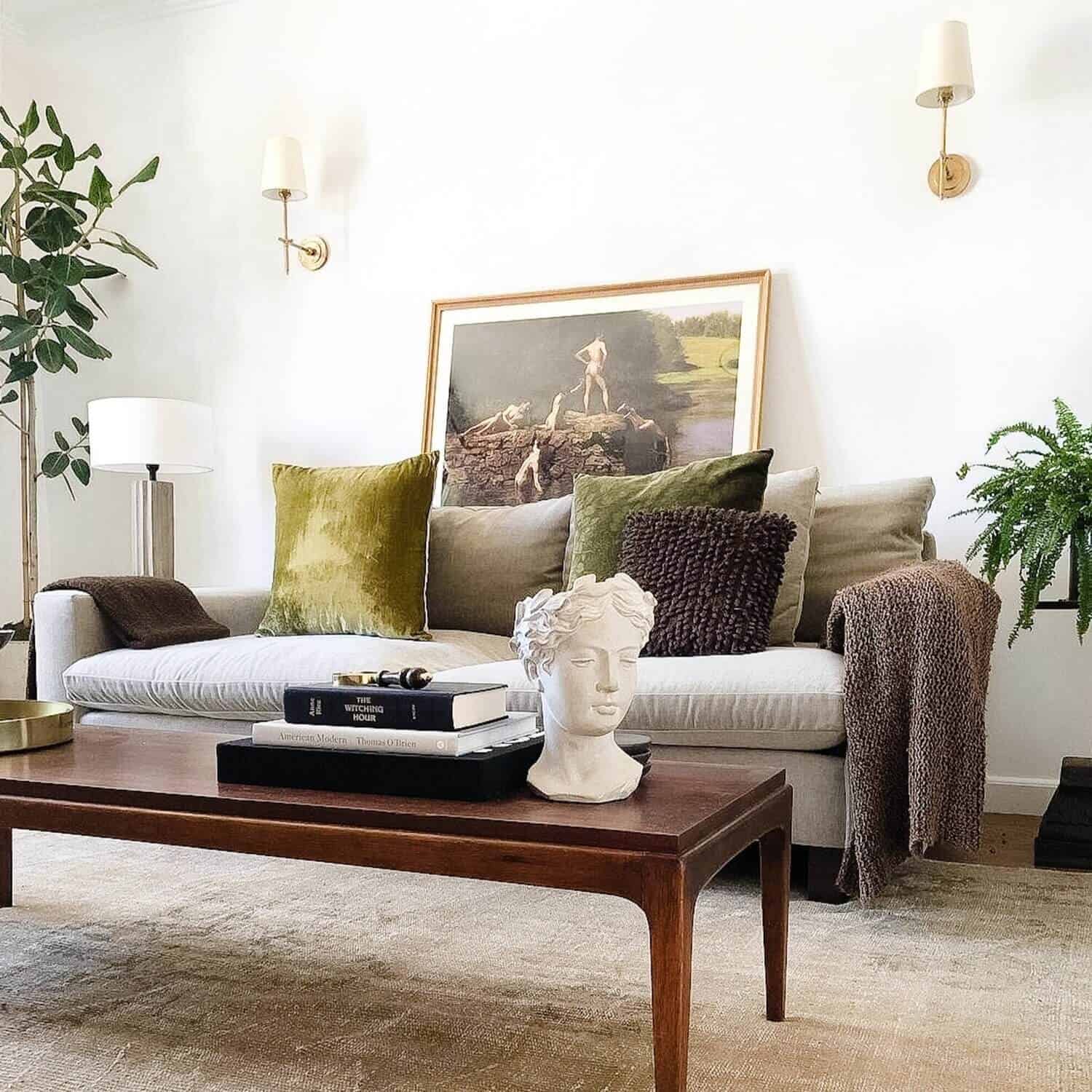 Still, there's something different about furniture shopping at thrift shops that I can't get over. Maybe it's all the unique pieces, or maybe it's the extremely cheap prices. Either way, I love it, and I'm sure you will too. Just don't forget to bring a vehicle large enough to carry what you buy. Measure first!
Places to Thrift Shop
Ok, now that we've gone over what you can buy at a thrift store, let's go over where you can go (at least if you happen to be in San Francisco!). Even if you're not nearby, chances are, you can still find similar stores in your area. Goodwill stores seem to be everywhere!
Salvation Army
There are two Salvation Army stores that I really like: the one on Geary and the one on Valencia Street. The Geary store is my favorite since it has a giant selection of furniture. You can find tables, desks, and even full-sized couches here! Beyond furniture, the store has everything you'd expect to find in a Salvation Army (music, clothing, electronics, decor, shoes, etc.). That said, the Valencia store is still worth a visit since it usually has a better selection of clothing, although exactly what you find really comes down to luck and perfect timing.
Community Thrift
623 Valencia St.
San Francisco, CA, 94110
(415) 861-4910
The Community Thrift store—located in the Mission District—is unique, not only for its selection of products but also for its non-profit business model: they donate the proceeds from their sales to over 200 different San Francisco charities! If you're trying to support local organizations while also shopping at one, Community Thrift is the place to shop.
I also think that this store is one of the most well-organized thrift stores I've been in. Even if you're looking for something specific for a special occasion, if they have it, it won't be hard to find. The store itself is pretty big, with plenty of space for all the furniture, clothing, books, records, CDs, and more.
Really, my only complaint would be the pricing, which seems to be rather inconsistent. Sometimes you'll find a great deal, other times things cost a bit more than I'd expect them to. However, I usually don't mind this since the money I'm paying is going towards a good cause anyway, but it's something to keep in mind.
Buffalo Exchange
1210 Valencia St, San Francisco, California 94110
(415) 647-8332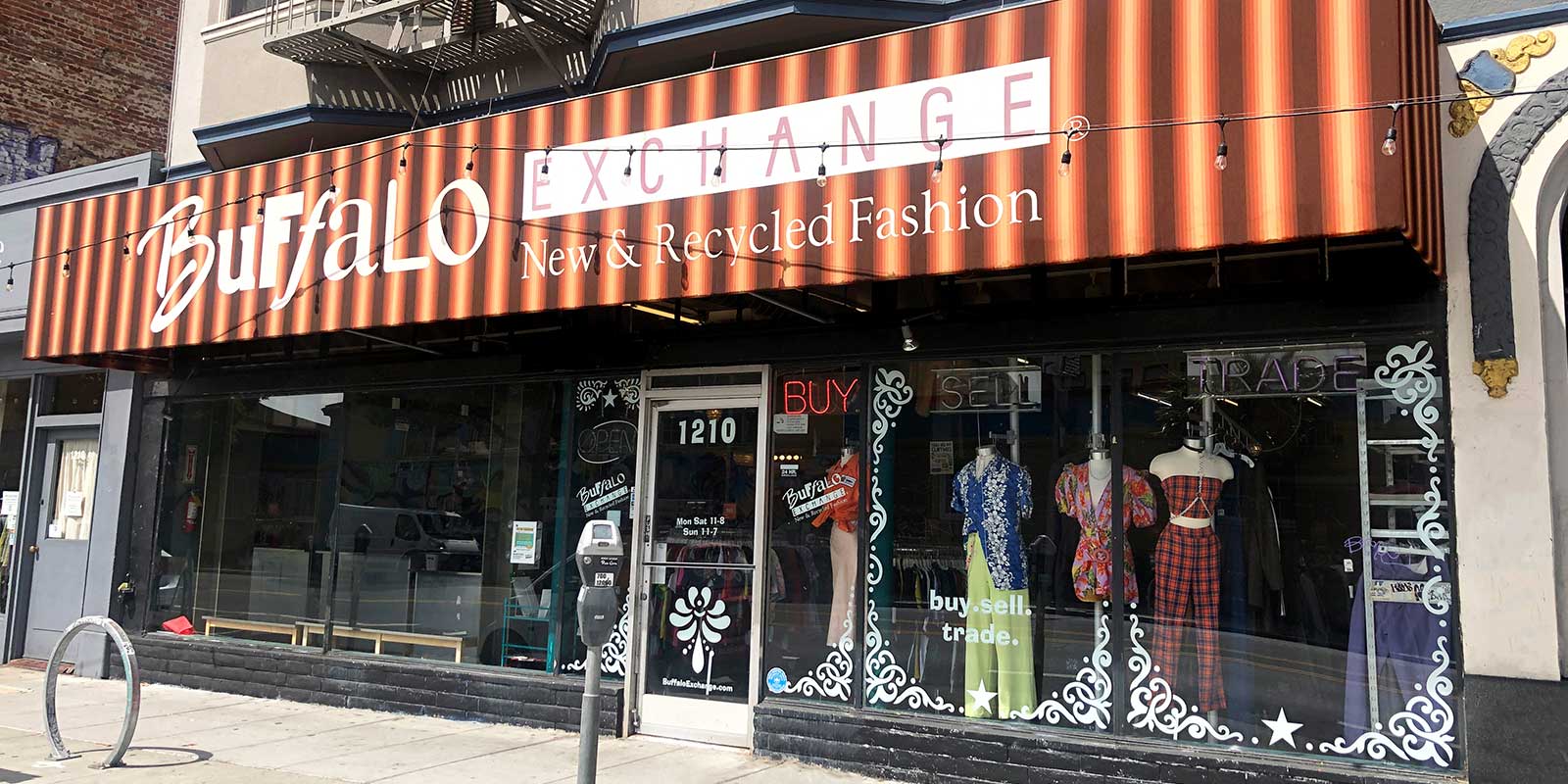 If you're just looking for clothing and accessories, the Buffalo Exchange is a great option. With stores on Valencia and Haight Street, this consignment shop is the perfect place to find new outfits (or sell your old ones!). They don't always have top designer clothes in stock, but you can usually find clothing from recognizable brands. I'd recommend the Buffalo Exchange if you're looking for higher-end clothing and have a bit of time on your hands.
Held Over
1543 Haight St San Francisco, CA 94117
(415) 864-0818
This store is a bit more expensive than the others on this list, but I think it's worth mentioning. Unlike many other stores, Held Over has a men's clothing section that rivals—if not outsizes—the women's section! This is great if you're a guy interested in showing off your vintage clothing choices but have been getting frustrated with the seemingly-limited options. You won't run into that problem here. As an added bonus, the clothing is organized by decade, making it super easy to find exactly what you're looking for.
Vacation
1499 Grant Ave. San Francisco, California
There are many vintage stores in San Francisco, but Vacation is one of my favorites! Located in North Beach, they have tons of vintage clothing and the store itself is quite cute, making for the perfect "blast of the past" shopping experience. However, if you're looking for vintage items then it's a hit-or-miss, as this store primarily focuses on clothing; accessories and decorative vintage pieces come second!
Goodwill
3801 Third Street Suite 330
San Francisco, CA 94124
(415) 641-4470
Like I mentioned before, I enjoy shopping in second-hand stores for clothes, but—if I can—I'd rather go shopping for furniture instead!
Goodwill sells pretty much everything secondhand, but the reason I really like them is that they almost always have at least some furniture. What you can find will ultimately depend on which store you go to, and who's donated what recently. Still, I've found cute nightstands, solid wooden bureaus, patio chairs, and a bunch of different lamps that I probably didn't need (but just couldn't pass up!). Goodwill is also a great place to go if you're looking for glassware.
There are multiple Goodwill stores spread throughout San Francisco, but the ones on Fillmore, Haight, and 3rd are the highest rated on Google. There's also a "Goodwill Boutique," which tries to offer a more brand-name experience than your average Goodwill. The prices tend to be a little bit higher, but their selection of high-end brands is quite unique for a thrift store. If you've never been, it's worth checking out!
Flea Markets & Antique Shows
There's another type of place worth checking out as well…Flea markets! Both the Alemany Flea Market and the Inner Sunset Flea are great examples of family-friendly events where you can shop for something new, connect with your community, and even grab something to eat while you're looking around. I go to both of these at least once a month iced coffee and Echo in tow. These are my favorite! When it comes to bargain hunting, you should look anywhere you can (you can even check out antique fairs, like this one here). After all, the best deals are often hidden in the most random of places.
Alemany Flea Market
This flea market is one of my go-to spots when I'm looking for something a bit different. You never know what you're gonna find! It's not the biggest flea market around, but there are always plenty of different vendors with loads of goods to check out. The vendors are required to have a certain amount of antique items. As such, the selection—in large part—is both unique and vintage
Antler horns (that I placed on my bookshelf next to my fireplace), vintage license plates, and the brass bowls I used to decorate my desk are just a few of the goodies I've found here. If you're in the area, I highly recommend checking this place out!
Inner Sunset Flea
This flea market is unique because anyone can sell at it! For you—the shopper—this means you'll likely be able to find exactly what you need, even if you're not quite sure what that item is yet. I've found tons of plants and planters here, along with furniture like side tables.
The Inner Sunset Flea is really centered around the idea of community building. If you live in the area, you'll likely recognize a bunch of fellow locals who also frequent the flea. In addition to shopping, there are also tons of food options, which can be great when you need to take a break from your spending spree!
Alameda Point Antiques Faire
This monthly antique fair is the place to go if you're looking for older items. In fact, they don't allow items that are less than 20 years old, so you can rest assured that everything you see is authentic vintage!
I've found quite a few timeless classics at the fair, including a variety of vintage art pieces and the candlestick that sits atop my fireplace. Love books? They have a ton of vintage books there too! Sure, it's always nice to get new things, but I think "new to me" is just as great as "new" new.
If you agree, you'll definitely want to add this faire to your list of places to visit!
It's Time to Go Thrifting!
Offering affordable prices, a massive selection of products, and a surprise every time you walk in, I personally think thrift shopping is great. Although I've included a few consignment stores on this list, I generally think that the best thrift stores San Francisco. don't forget a good flea market too. Grab that ices coffee and just go! You will love it. I promise.
So, do you live in San Francisco? If so, have you been to any of the above places I've mentioned and what did you think? If not, chances are, you probably have a great place that's somewhere near your home. Whether you've already found your favorite community thrift store or are still on the hunt, let me know in the comments below. Thanks for reading!