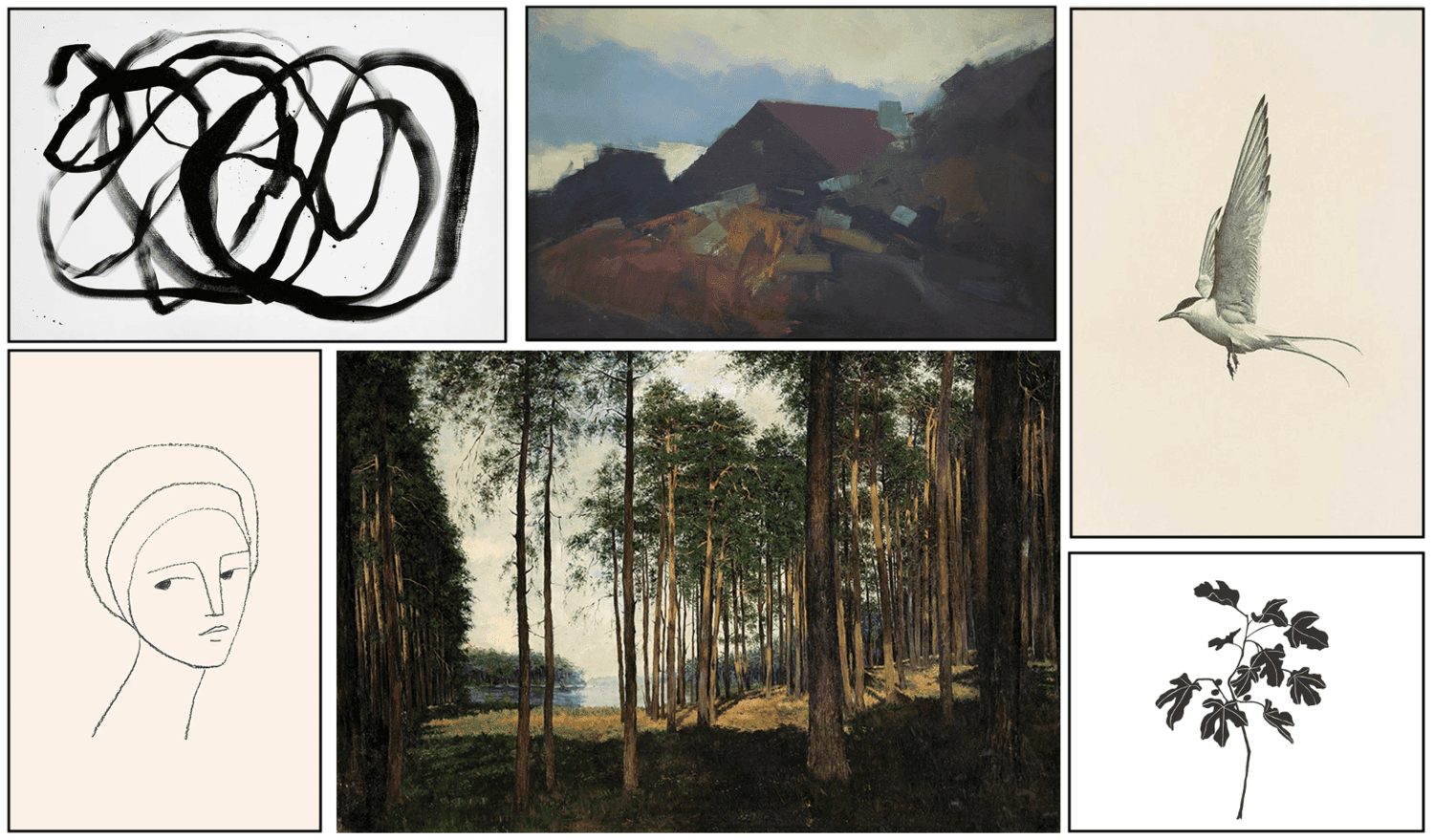 As most of ya know, I believe that artwork instantly elevates a home's look and feel. The narrative from just a single piece of art into a space can be completely transformative. Oftentimes, the perfect piece of art can incite powerful emotions and evoke a design that stays with you long after you have left the room. As such, placing art in my home is a no-brainer. I have been secretly pulling together another collection from one of my favorite sources Juniper Print Shop. I just hit BUY NOW, as they are having an incredible sale this week July 12- 18th with 10% OFF digital prints and free shipping on orders over $150. More below. The prints are on their way – but me, being me. I just had to share. After all, we are friends, right? I just can't keep a secret.
The thing with art is that you don't necessarily have to buy super expensive pieces. You can get them digitally downloaded and print them yourself, and Juniper is a great place to do this. I have a full DIY on how I print my own art here. You can even get them ordered and framed, and sent to your home. There are just so many options these days. But, if you are looking for original art – here's a great read on how to score it on the cheap.
Okay, but now the reason we are all here. Check out my pieces from the Juniper Print shop. They are coming next week and I can't wait to unwrap them with you. Check em' out below and grab these and more now through- 18th
Sale Details:
10% OFF Digital Downloads
15% OFF 18×24, 22×55, 55×79 prints
20% OFF 16×20, 31×47, 40×55 prints
25% OFF 20×30, 24×36 prints
Free Shipping on orders above $150
I've been in love with digitally printed paintings for the longest time because they look so modern when they are hung up in a cluster. Not only do they add a visually appealing element to a space but trust me, they can also invite interesting conversations between guests when you are having a small get-together at your house. I mean, it's hard not to notice art. And once you do notice it, you just can't help but engage in a little tête-à-tête about what you think it means.
Take a look at these prints from Juniper. I carefully selected each one to form a sort of mini collection and tell an interesting story. The trick to building a little gallery wall is to choose prints that are centered around a single theme, such as a woman in the countryside who yearns to be free. Pay attention to the colors of the prints as well and make sure that they all compliment each other well. Just like with furniture and décor, cohesiveness is everything! And the easiest way to achieve harmonious visual balance is to stick to a specific color palette. For this collection, I chose dark and muted shades with a lot of dominating brown hues.