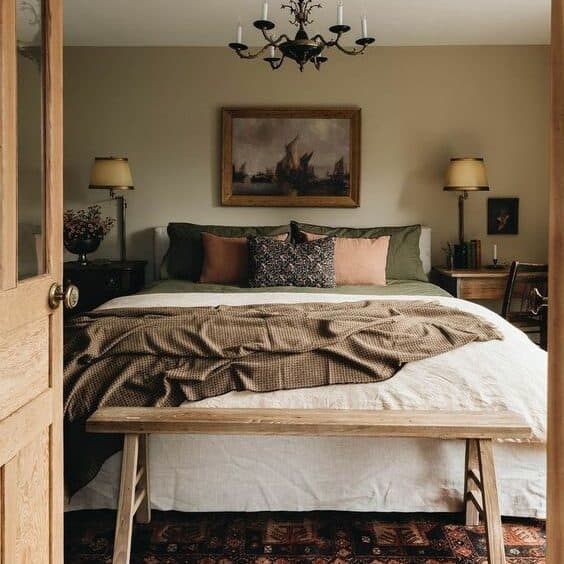 I hope y'all are having a great start to the New Year! There's been a ton of rain in San Francisco, but we've been keeping warm and cozy by the fire. I kicked the year off with a mass decluttering of my garage, kitchen, and bedroom. I literally can't understand how I accumulated so many things. But, it feels great to start the year off with a clean slate. Remember, sometimes less is more! Get rid of it guys.
I spent a ton of time curled up in bed during this amazing design book. I just love photography. You have to check it out and get inspired. I got really inspired looking at dreamy bedrooms….which lead me to Pinterest…and then to this amazing space.
Just check out this divine bedroom room by Kimberly Thomson. Its luscious natural tones just fill the room with warmth, the vintage chandelier, layered textural pillows, worn bench, and bedding are the perfect pairings. Let's forget about 2022, and melt into this bedroom. Can we? Okay, let's recreate this look.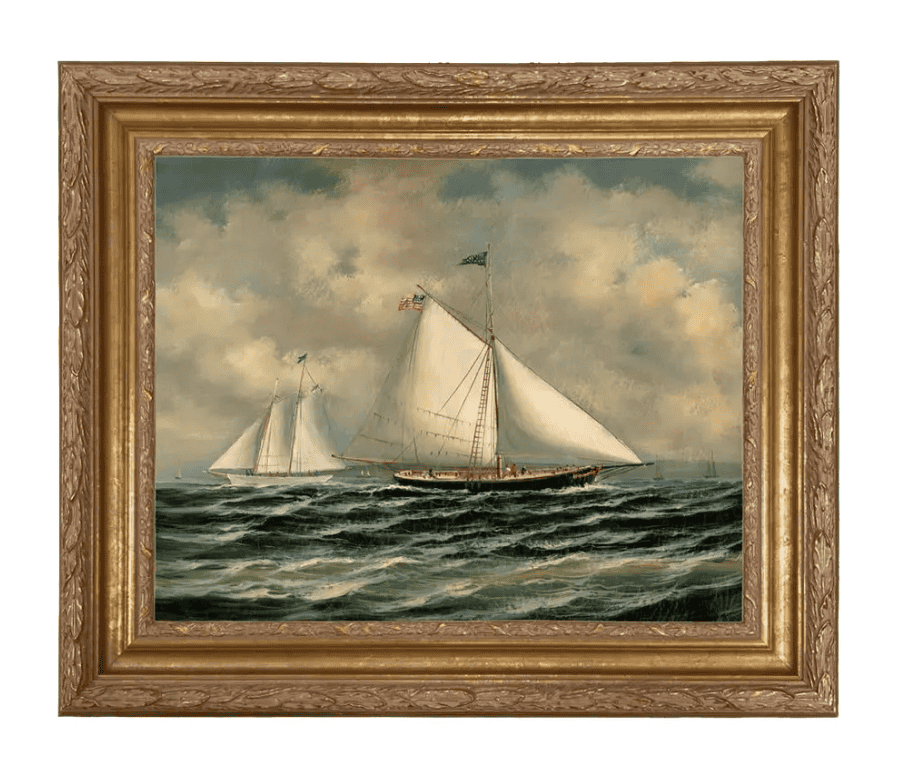 I just absolutely adore vintage and vintage-inspired wall art. We know this. But I especially love art that acts as a focal point in the bedroom. This sailboat art is that flawless blend of bold yet subdued. Grab this vintage piece quickly and love it for a lifetime.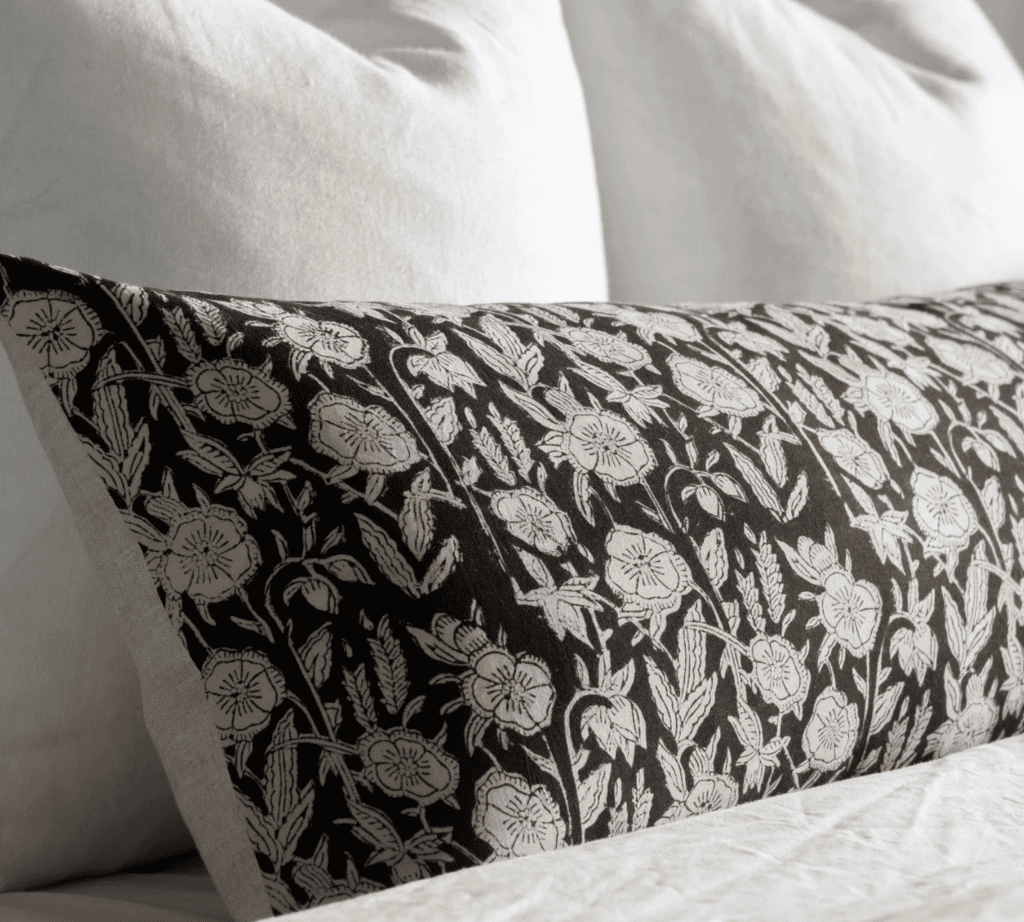 Nothing, and I mean nothing beats the necessity of a good throw pillow. On our venture to recreate for less, I found these vintage small pattern pillows from an amazing Etsy shop. These are amazing because of the small print they read with a nice texture without being noisy. The room above works so well because of this awesome pop of texture.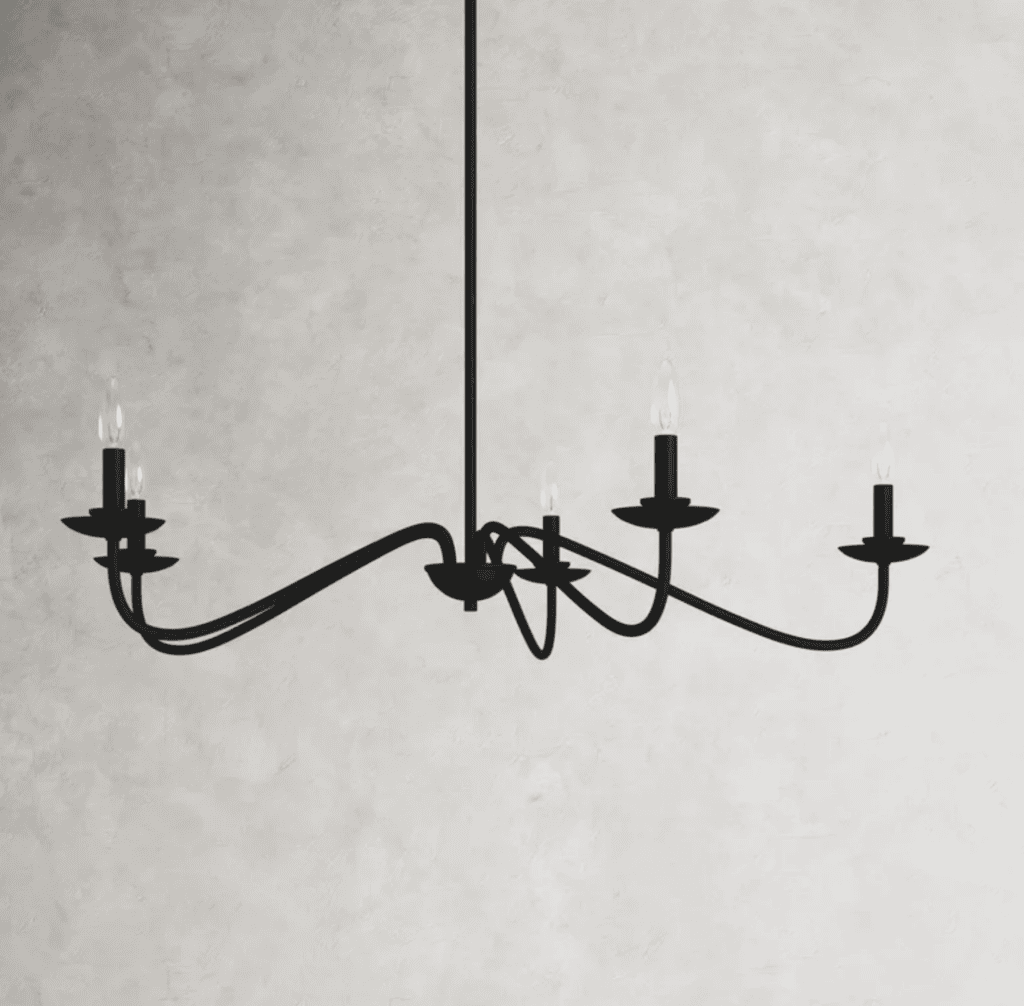 Let's talk about this magnificent chandelier, shall we? It's just a stunner with its modern finish and antique curves. I love the antique chandelier in the image, but it's wildly expensive. As a self-proclaimed designer, I get to make design calls that go off the book. I think this room can level up with a slightly more modern look. This piece is perfect and the price is just right.
Okay loves, ya' gotta have nightstand lamps. One on either side. Check out these arm swing lamps. The ability to move the lamp close to you at night to read is what makes them special. They aren't as common these days – but I found y'all a great option. They make the look!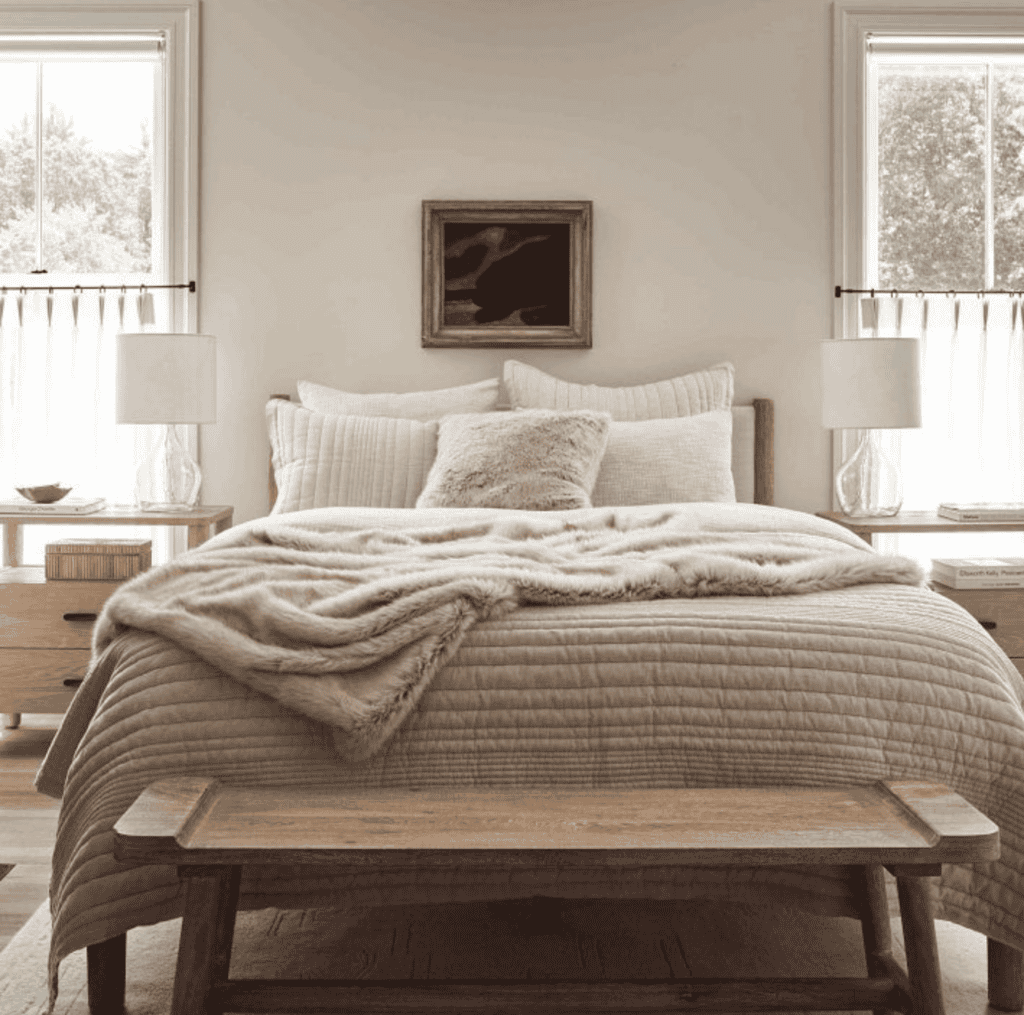 Of course, you need a bed in the bedroom. While the bed frame is a bit hard to see in the inspo image. With that being said, I wanted to share a great affordable option for you that would look great in this space – or any of that matter. The mahogany finish will look good in any room and can be styled in countless ways – it's such a safe bet! Go for it.
Okay, loves – I am always down for a reclaimed wood bench at the end of a bed. These stressed textures are just chef kisses and add a ton of visual interest. This might be my favorite addition to the space for its quiet confidence, simplicity, and authenticity. Take a seat.
Snuggle up! This bedding is super soft – I know because I've tried it all. The neutral palette helps make it a dream and oh-so-easy to style. Your vintage-inspired throw pillow will pop here too. There's no reason to delay. Curl up now.
Every bed looks better with a well-placed (but not too well-placed) throw blanket. I am smitten with the utilitarian finish and waffle weave. It's got tons of interest but is still comfy and inviting. Throw one on your bed today.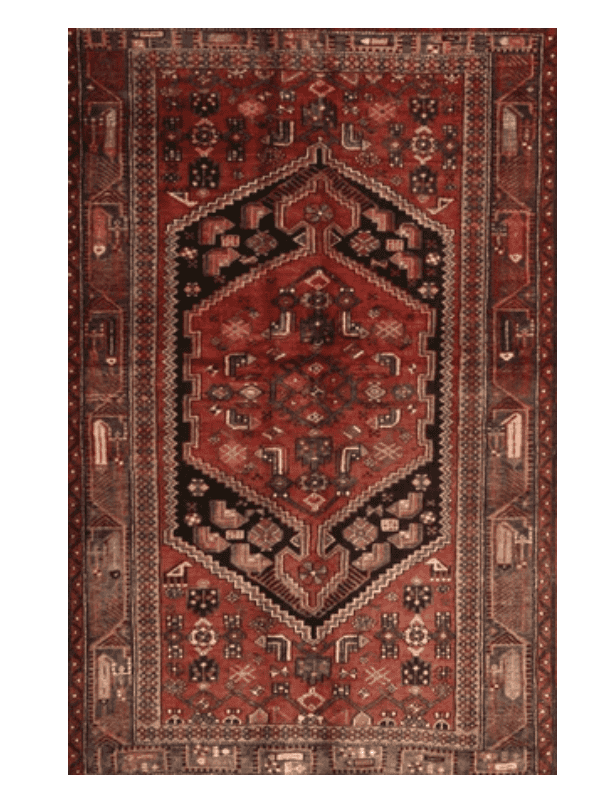 Every room needs a rug to help round out the vibe, ya know? This deep red vintage area rug really grounds the space and helps everything elevate. Even better? The price is a steal – even for a vintage look, which is always hard to pull off. I hope you will check it out. Sometimes it's the seemingly little things that make all the difference
Vintage books are always a great idea for styling – they are affordable, can be found almost anywhere, and add a ton of lived-in charm – which is a must in any of my spaces. These nightstands are perfectly charming with a few placed effortlessly. Here are a few great books you can get shipped right to your door.
How did we do?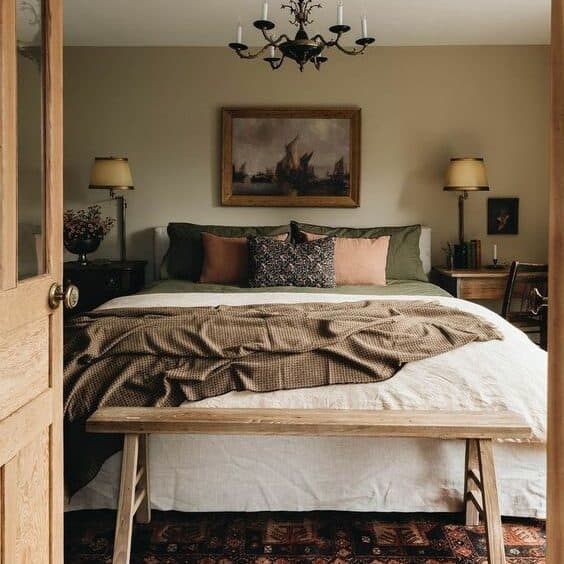 How do you like this week's look for less? I just couldn't let the new year start without sharing a few awesome finds inspired by some of our favorite spaces. Leverage this room and these accents to create the bedroom of your dreams. Got questions? LMK! I am here to help. Be sure to read last week's "Look for Less" if you missed it and have an awesome day. I love y'all really I do. xoxo