December is here. It's been full of holly, my mother in laws cinnamon rolls, and tons of snow. I am currently up in the mountains sitting by the fire and watching the snow whip about the pines. One can almost smell the pine thanks to this holiday candle I can't stop burning all day long. I hope your holiday is treating you well and that your holiday decorating and gift buying is well underway. Try not to stress. The real gift is quality time together. I for one can not wait for a little work break and for some extra time to spend more time with y'all here at 136home. Is it Christmas yet?
A Moody Bedroom Look for Less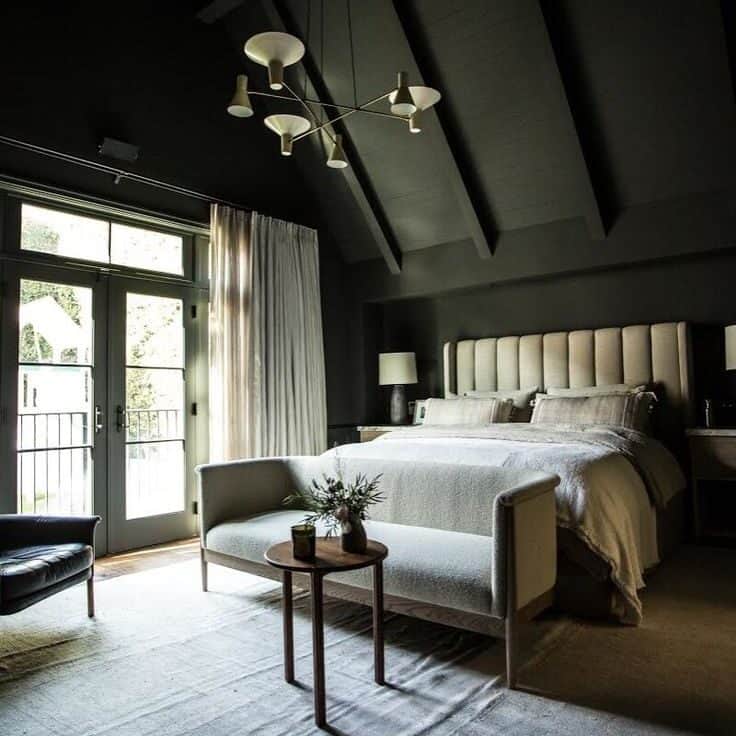 As winter wanders on, I have spent some extra time curled up in bed – with my favorite holiday mug wrapped up tight in my favorite bedding, a true crime novel in toe. It got me inspired to whip y'all up a look for less – with some truly inspired bedroom ideas. This space by my all-time favorite designer Jake Arnold is just that. Inspired, moody, and dripping with layered bedding, statement lighting, a giant tuft bed, and table lamps that make your heart flutter. Don't ya just want to curl up with a book here? I would never leave.
Let's recreate the design, shall we?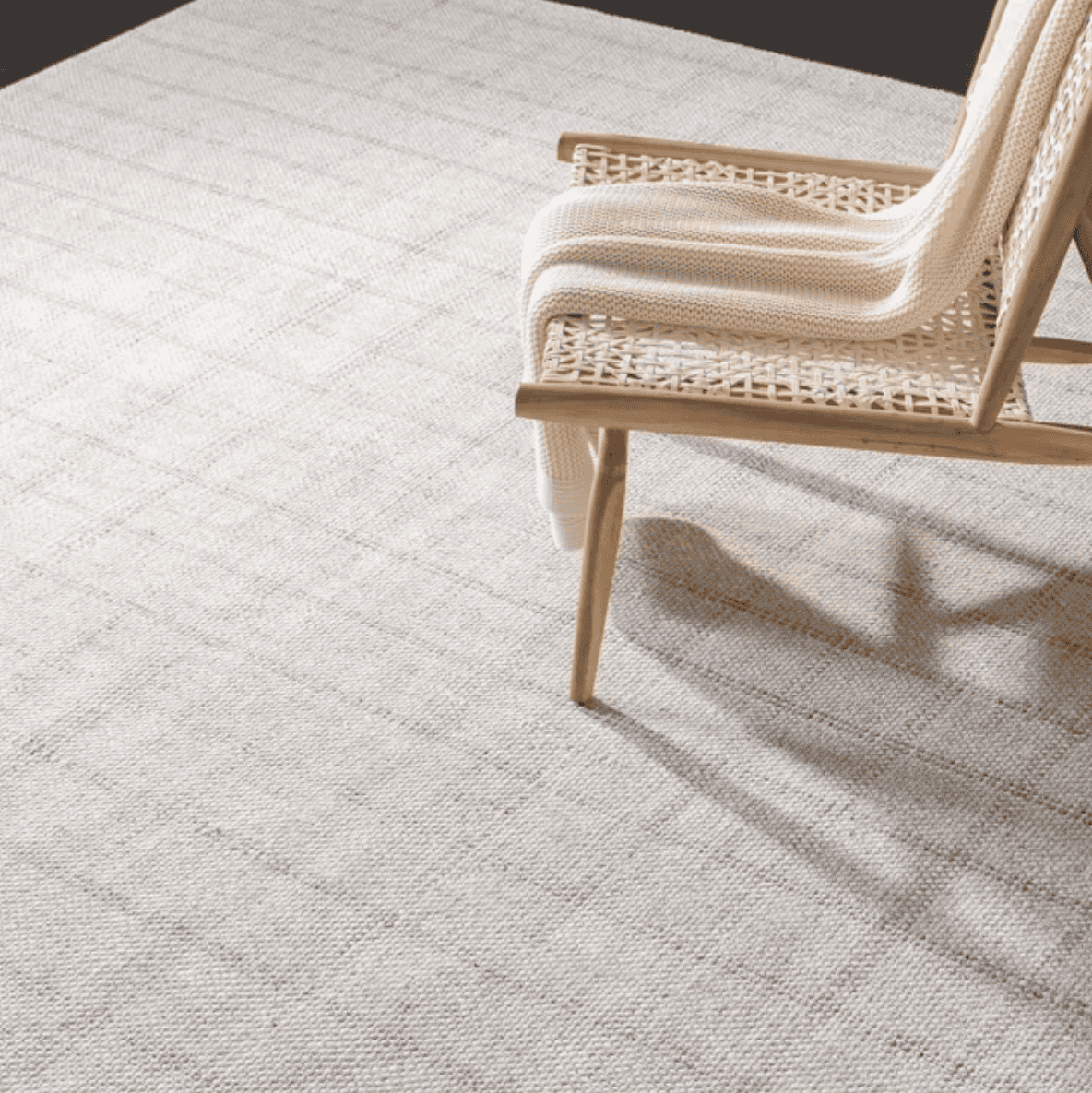 We all know that a good rug is essential. In fact, it's critical in helping you ground and create a space that feels complete. This quiet yet unassuming rug adds just the right amount of texture and softness to the space punctuating the bold paint and braver elements in the room perfectly.
I mean, when we say statement piece – this boucle sofa is the literal definition of having good bedroom ideas. Just look at the boucle fabric paired with the shard walnut end caps. I just LOVE the armrest and side table detail. I've always been a big fan of placing a bench or trunk at the edge of a bed not only for the function but the look! The bench in the Inso piece was super expensive. I found a great alternative at half the cost.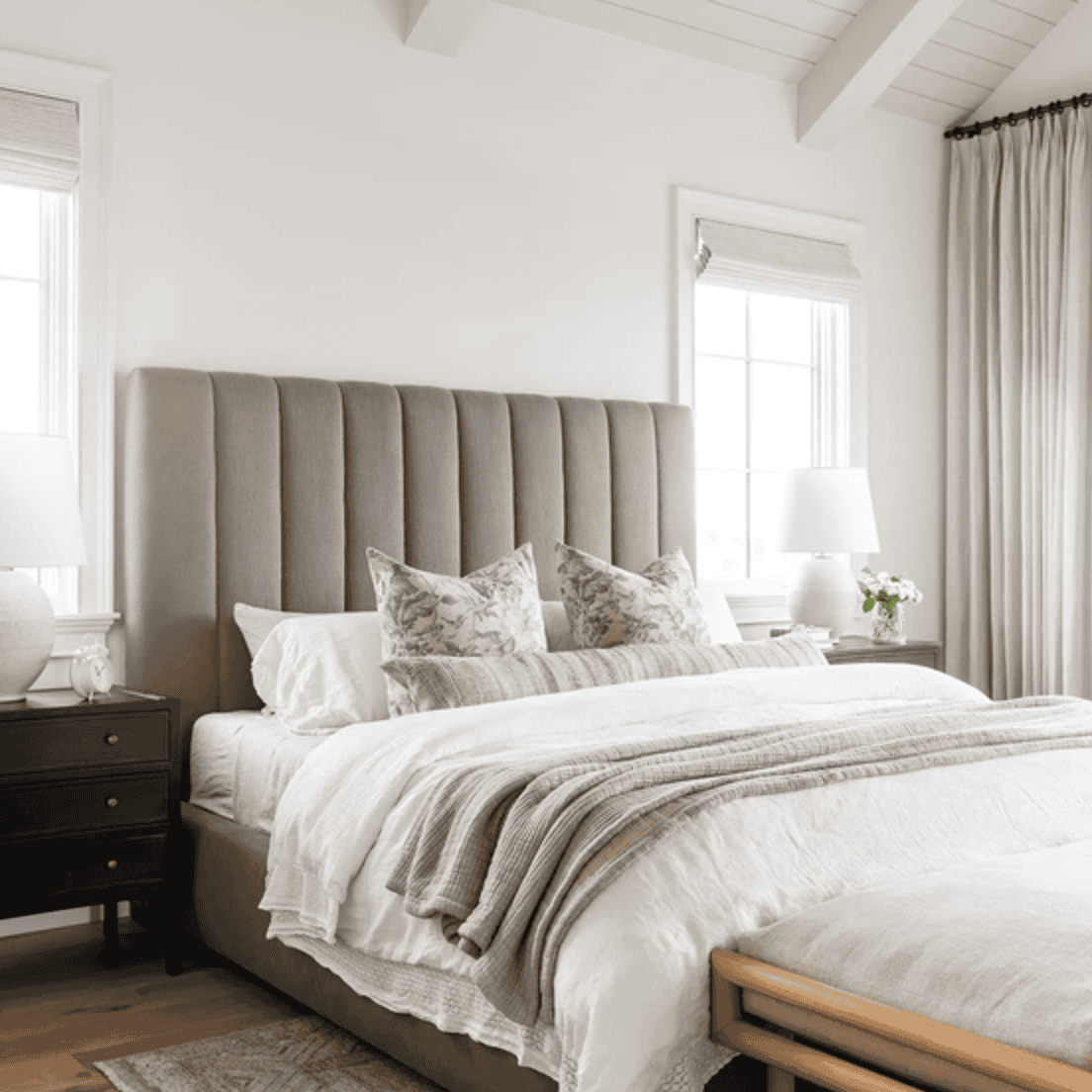 I loved an oversized tuft headboard. The grand statement draws the viewer in while softening hard or even moody spaces. I patricianly love the formality of the lines with this piece and that it can be incorporated into a California coastal aesthetic or a more baroque austere vibe.
Bedding makes, well the bed. LOL.Good bedroom ideas just start here. I am not sure how else to say it. The trick? Get lots of soft bedding in the same palette in at least four different textures. Keep the prints small so as to not overwhelm or busy up the look. The room in this week's look for less has super pricy bedding – but I think we get the same look for a lot less. Now go, make your bed with this textured bedding set. xoxo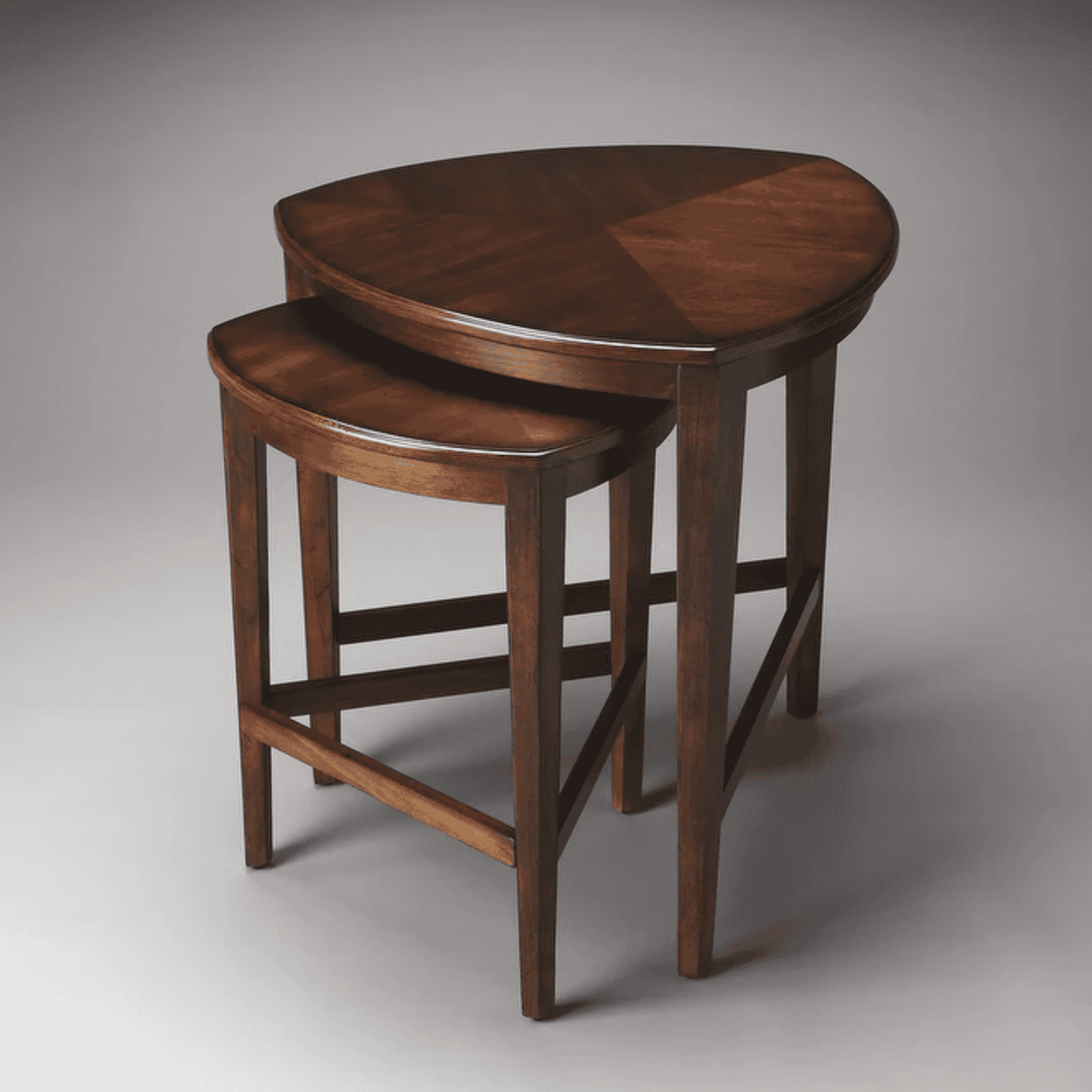 I insist on a good place in any bedroom to be able to place your cup of coffee (or glass of wine) and book. Like at all times. Bonus points if it's petite and works well in what are often smaller spaces of most homes. I love these nesting tables so you can have one for your partner – or two for you without taking up much space – of course you know I am in support of the walnut finish. Just wait til you see the price. Go!
Drapes
Okay look. A rug isn't complete without a rug and window treatments. It just isn't. Let's not argue about it. I love the light offset color and linen look of the curtains in the spa image contrasting the deep dark wall color. Hang em wide and high to get that perfect designer look.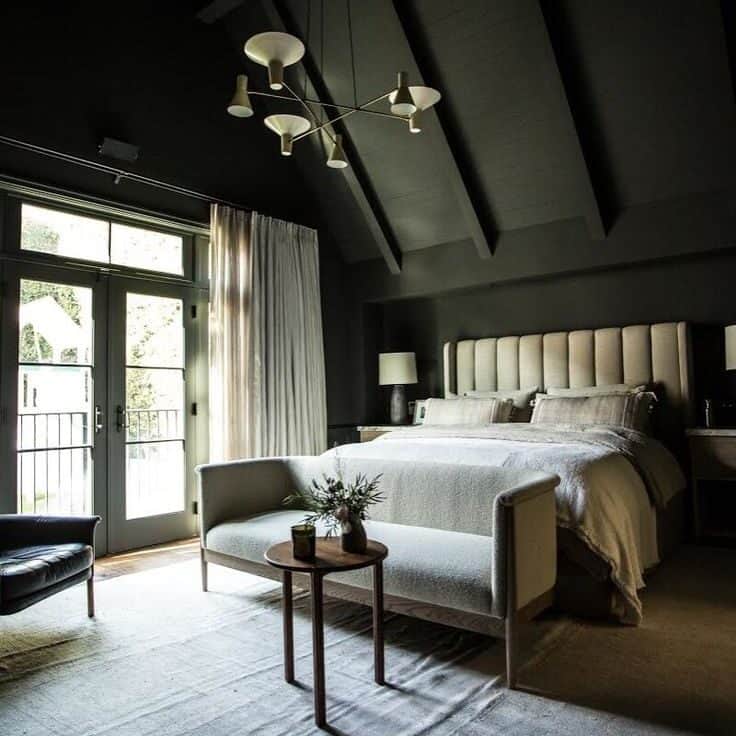 There are few things you can do to a space that makes a bigger and bolder impact on the overall design than painting the walls. Plus, it's super affordable. This good bedroom ideas room is largely successful in my humble opinion because of the bold choice to go with this deep moody green paint color. It makes the entire space cozy and inviting. Wanna get the look? I found the exact paint color here.
I just love these textures. Don't these vases look like they look like ancient pottery? Even better that they function as lamps to go perfectly on your nightstand. This texture always feels lux and right in any room, anytime. Plus, they come in tons of different shapes and sizes. Grab these lamps today.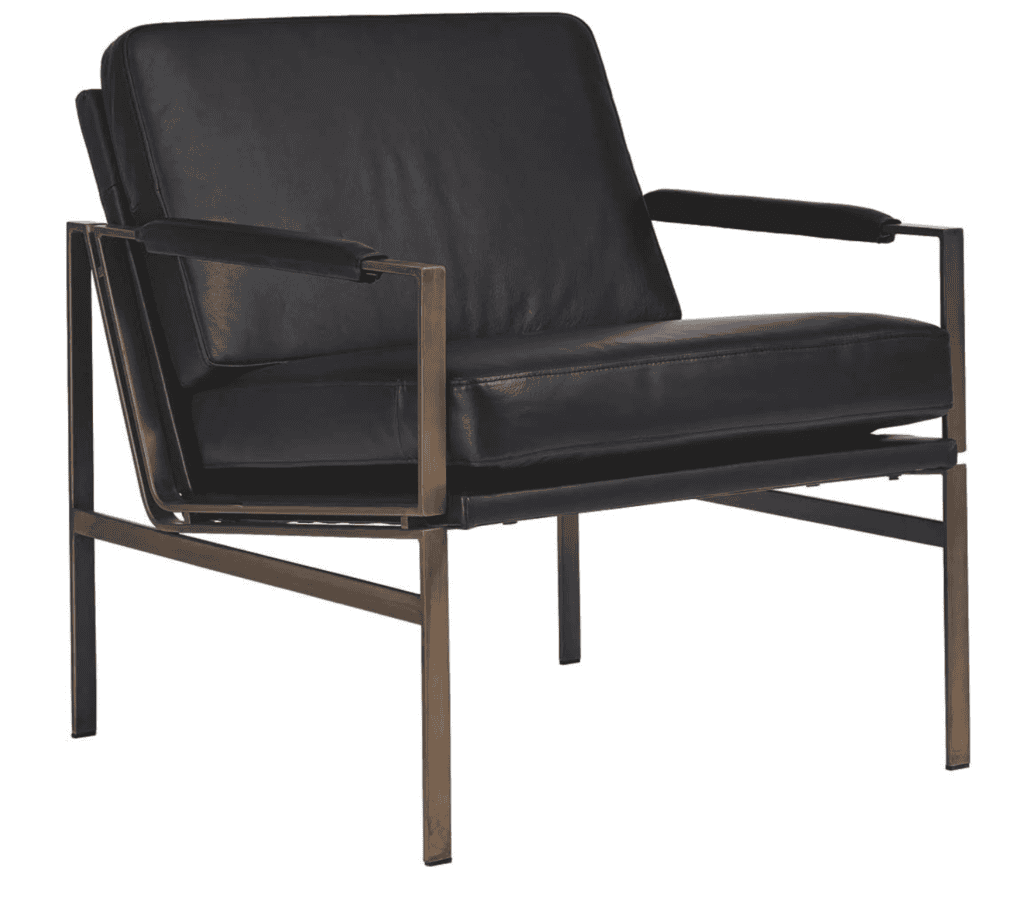 I love having one statement accent chair in a bedroom. Some of my household's most important conversations have started with my sitting in our bedroom accent chair – so it's worth finding the perfect piece to compliment the room. I like something that has a stark contrast to the bedding. This chair is perfect in the Inso space for that very reason. Grab this super affordable chair now.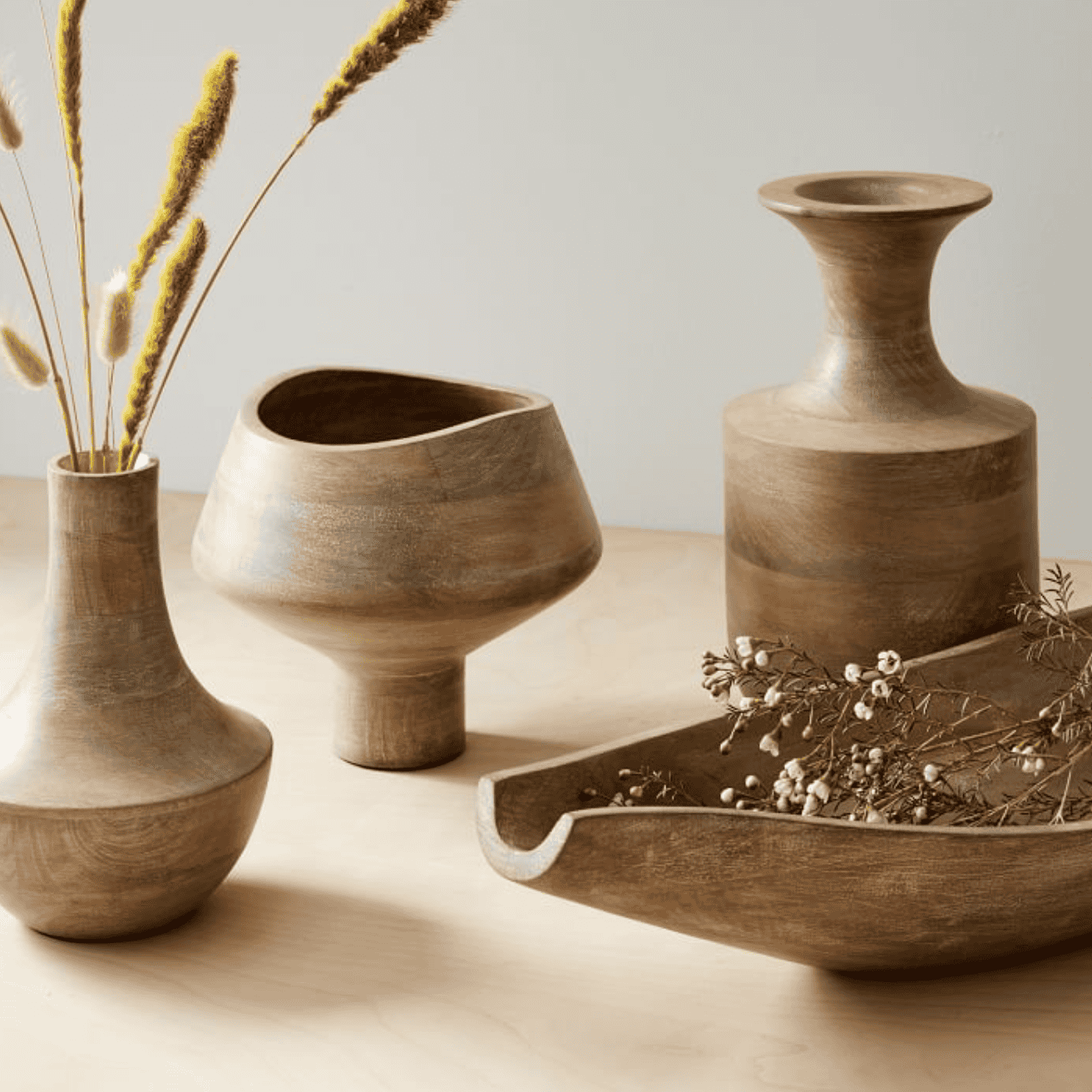 You need oddities to place on your nightstand and nesting tables. These whimsical-shaped natural wood vases and trays are perfect for adorning any surface. Pair them with your favorite faux or real florals and you will have a magic moment as easy as one, two, or three. Grab a few and use them all year round.
It's hard not to get lost in the gaze of this hanging chandelier. This is the exact same one in the design. The white scones provide the perfect contrast to the soft moody space. The modern shapes also help to counterplea the more traditional headboard and soft rug. Never be afraid to go big with your ceiling lighting choice in a bedroom. After all, bold is best.
What do y'all think? Do these designer dupes for less help achieve the million-dollar look? I think so.
Head here for last week's inspired living room design "Look for Less," if you are still wanting more, and tune in next week for a brand new dupe you won't want to miss.