As you've probably guessed from the title, this post is about bedroom doors – specifically, the ever-elusive "standard bedroom door size". However—if you're anything like me—you probably won't stop at researching or replacing just a single door. After all, the best part about home renovations and interior design is watching the entire place transform. Why stop with just one door!?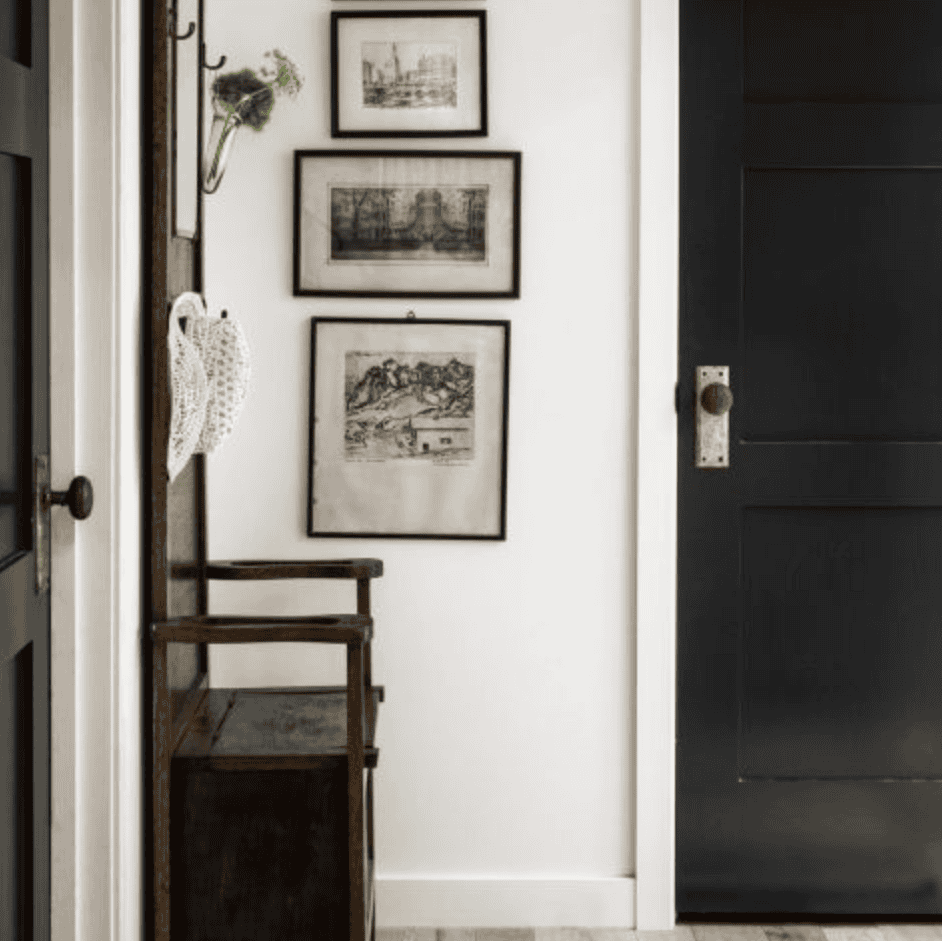 In addition to going over must-know info like the standard bedroom door size, I'm also going to take a look at a few different types of doors. Most of us have quite a few other doors inside our homes, but there are also exterior doors to consider. If you've been considering replacing a door or two, I hope this post will help you enjoy a pain-free renovation process!
Are There Standard Interior Doors?
Well, let's get the bad news out of the way first: There are standard sizes for interior doors… sort of. Actually, the "standard door size" varies depending on the age of the home, the style of replacement door you're looking for, and the door type in question. You'll see different options from different door manufacturers. Let's take a look at each measurement, so you'll know exactly what to look for.
Height
When considering a door panel, there are three different measurements you have to take into account (height, width, and thickness). Fortunately, there is a standard height (80 inches)! This is generally considered to be the minimum height, although you may find taller doors in your home.
Even though 80" is widely regarded to be the standard height for interior doors, I always recommend double-checking with your trusty tape measure. You don't want to spend time and money purchasing a new door only to realize that it won't fit properly!
Also, bear in mind that 80" is the standard bedroom door. Doors that get less traffic—such as utility or closet doors—often measure 78" instead of 80".
Width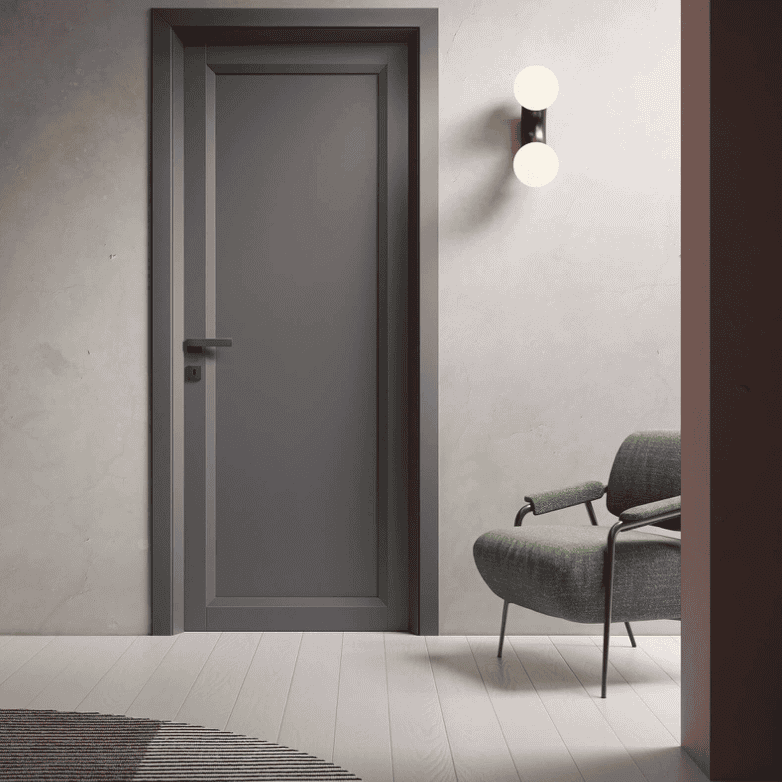 Unlike height, there isn't a standard width. There are five common widths for interior doors: 24", 28", 30", 32", and 36"! However, the last three are the most common these days. The smaller sizes are more common in double-door designs.
For the average person, a 30"-wide door will be adequate (though a bit small). However, if you want your home to be accessible to those with disabilities, then a door width of 36" is considered the minimum width.
Unfortunately, this may require a bit more remodeling than you bargained for—especially if you have to replace the entire door frame to make space for a bigger door—but I think it's worth it. You'll never have to worry about the door being too small. Plus, it will make it easier to move furniture around!
Thickness
Like width, the thickness of a door can vary a bit. 1⅜" thick is widely regarded as the standard door thickness, but there can be some variation. 1⅝' and 1¾"-thick doors are also common, though slightly less so. If your door is the standard door height of 80", then it will likely match one of these measurements.
However, if you've chosen an oversized door or a specialty door—such as a fire door—then your door could be considerably thicker. You should always make sure your door thickness matches the size of your frame, as the door won't be able to close entirely if it's too thick!
Considerations
I'll admit it: I've made the mistake of ordering the wrong size door before! Now, in my case, I was able to simply use that replacement door to replace a different door, so I lucked out there. Still, what if I hadn't had a door that fit? I would have been out of luck!
Sure, you can usually return a standard bedroom door sizer, but you probably won't get the delivery fees back. Plus, returning a door and waiting on a replacement is such a hassle (not to mention embarrassing!). To avoid this, I always recommend doing the following:
Check your door frame for any imperfections. This could be warped wood, cracks, or even manufacturer errors. If it's pretty bad, it may be worth replacing the entire door frame.
Measure your door frame (height, width, and thickness).
Measure your current door (height, width, and thickness).
Take note of the type & placement of your door handle. You want to make sure that your new door can accommodate the current door frame. If not, this may require some modifications/replacements (unless you replace the entire frame).
Remeasure everything. Measure—both the door opening and the door itself—twice, buy once!
Replacing Your Bedroom Door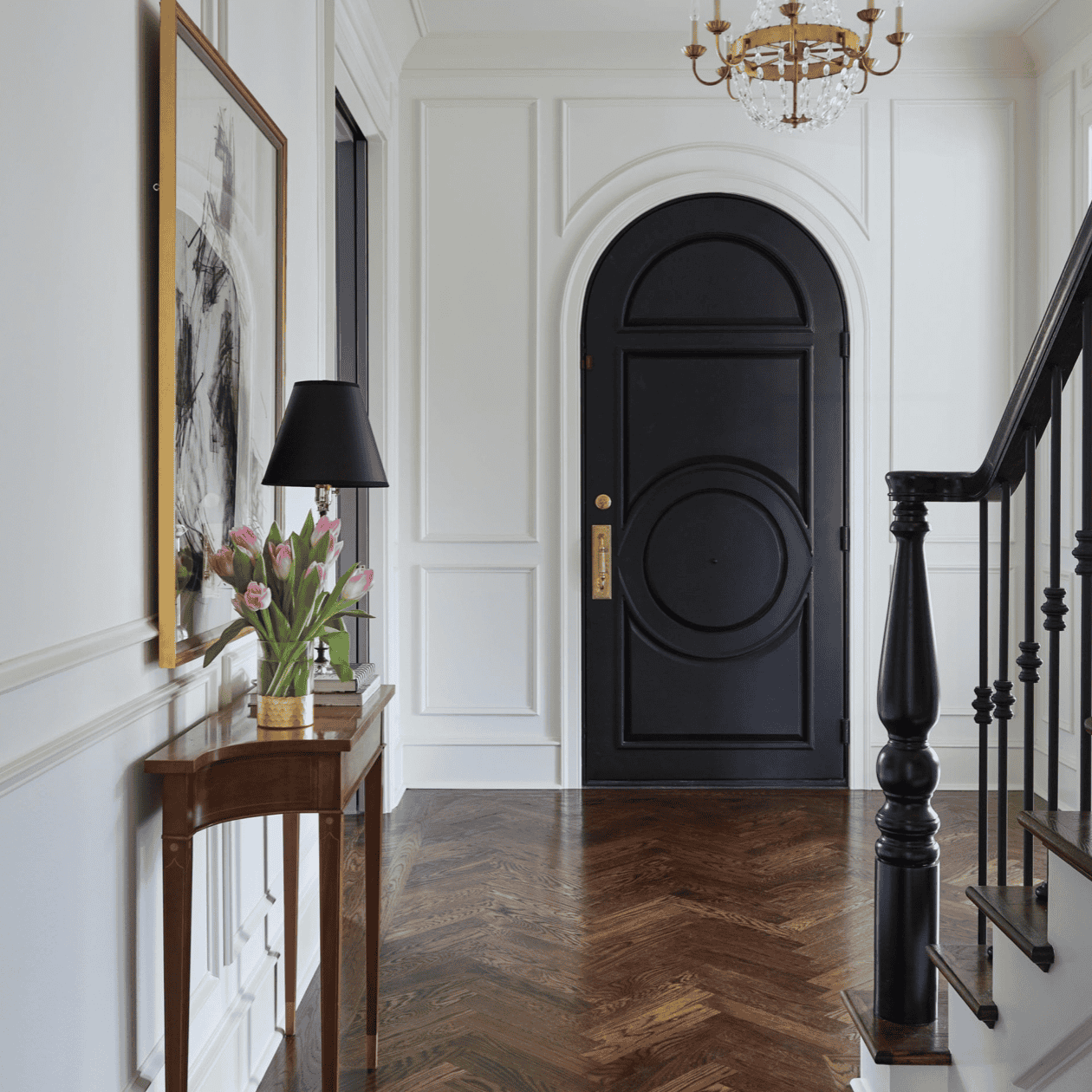 We know that the standard bedroom door size can vary quite a bit. However, once you finish taking your measurements, you'll know what door size you need. From here, it's on to trying to find the perfect doors to place in your home!
If you've decided to replace a door, then the simplest option is to replace the door only. This is especially easy if your door is the standard bedroom door size. Does the frame need replacing as well? Not to worry, there's a solution to that!
Pre-Hung Doors
If you need a new door but don't want to bother with the trouble of framing it, then a pre-hung door is a pretty convenient option. These doors require minimal effort on your part; simply attach the frame to your pre-existing studs, and you're done!
Pre-hung doors can be excellent if you want all of your internal doors to match (they're also available as exterior doors). They come ready to install, complete with the door frame, hinges, and a pre-cut door knob hole. You can also get pre-hung doors in other door styles, such as glass doors or a pre-hung sliding door.
The main downsides of pre-hung doors are that they're expensive, heavy, and can be difficult to position. You'll also still need to pick up your own door knob and knocker. Still, I think they're worth it if you have the money and want the job completed quickly!
Alternative Door Styles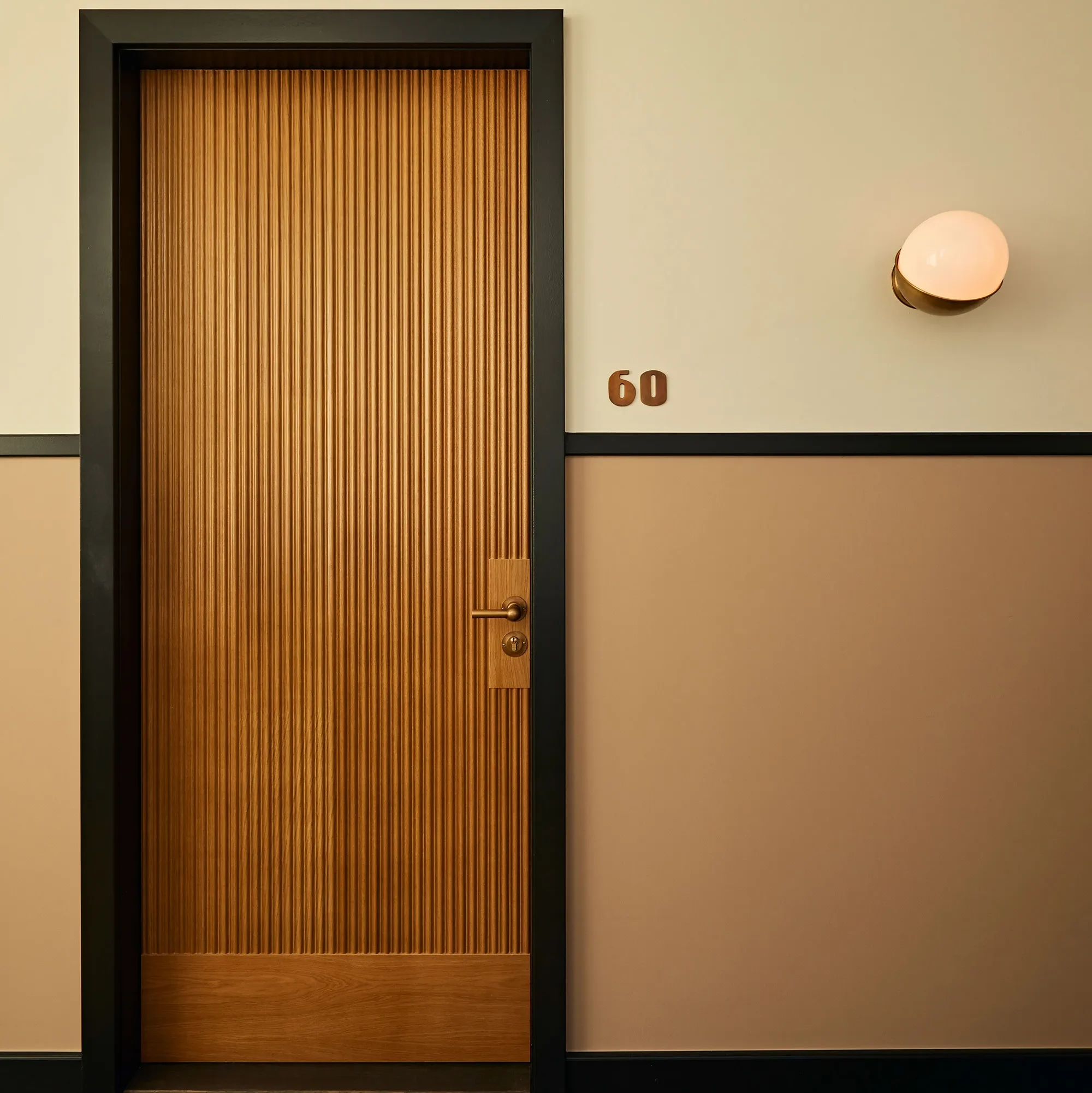 Using a standard bedroom door size is great if you're only after convenience, but what if you want to add your own unique touch to a room? Well then, my friend, you need to start looking at custom doors!
There are many advantages to getting a custom door. For starters, you're not limited to only the most common widths, which means you can have any size of door you want (or need). This is especially useful if you have a room that generally houses large pieces of furniture or decorations. I'm considering enlarging a few of my own doors so that I'll have an easier time when upgrading my furniture!
Another advantage is style: you can choose whatever you want. After all, it's custom! "Style" could refer to the actual type of door (panel doors, pocket doors, etc.) or the design itself. Hand-carved wooden entry doors are a beautiful—albeit expensive—addition to any entryway! Of course, simply painting your door(s) is a cheaper but still effective alternative.
Don't Forget Your Exterior Doors!
I know, I know, this article is supposed to be about interior doors. But let's be honest: if you're already replacing the interior doors, surely it might be worthwhile to consider replacing the exterior doors as well!? The front door has an instant impression on all of your visitors (plus, they're super easy to customize!), so it's worth considering an upgrade.
When it comes to exterior doors, they're very similar to the standard bedroom door size. Most modern-day main entry door models measured 80" (height) by 36" (width) by 1¾ " (thickness). However, if you have an older house, then your front door may be taller.
Older homes often have front doors that measure 84" tall; newer homes may have doors that are 96" or even 109" tall (or more!).
Of course, there are many other types of external doors you may need to replace, such as garage doors or barn doors, depending on your property. Like with any other type of door, it's vital that you measure them properly before attempting to replace them.
What About Double Doors?
Although they generally require a bit more space, I personally adore the look of double doors! These doors will generally be 80" tall as a standard size, but there are three different standard dimensions for width.
60 inches (two 30-inch wings)
64 inches (two 32-inch wings)
72 inches (two 36-inch wings)
The above standard dimensions are applicable to both interior & exterior double doors. Neither type has a standard thickness, but a thickness of 1¾" is very common for both.
French Doors
Fortunately, French doors do have standard sizing! 80" is still the standard height of the door (for both interior & exterior French doors), with 72" being the standard width. However, there are plenty of custom doors available, so you can enjoy as much—or as little—natural lighting as you want!
There Really Isn't a Standard Bedroom Door Size…
At least when it comes to the width! While the height standard stays relatively the same across most door types, the width can vary widely. This is why measuring is so important. Don't make the same mistakes as me, or you might end up having to re-order your "perfect doors!"
I always feel great after installing a new door. Heck, even painting your existing door can change the entire feel of an entryway! While I realize that not all of my readers need—or want—to replace their doors, I hope this article proves helpful when that time comes.
So, what doorway renovations, replacements, or projects have y'all been up to? Let me know in the comments below. As always, thank you for reading. Love you guys!