Having a modern Dutch door is a trend that I am loving at the moment. My front door is no exception. Check out how I DIY'd my very own dutch door. Here's the thing. This is not a new trend. They date back to the 17th century and homeowners today are embracing them even more for their charm, function, and casual yet buttoned-up style. I can't get over how much I love my gorgeous dutch door. Every day since I installed mine it has been a gift. Here's why I did it. However, before we jump in, some of you might be wondering…
What is a Dutch door?
They are simply traditional doors split in the middle. With this style, you can open the top half while the bottom half is shut. Both halves of the door are secured using hardware called a latch allowing you to use the door as one complete piece. In this post, we will go into detail about why you should consider making the switch. But, before we do that, let's get a quick history lesson on the matter.
The History of Dutch doors
In the 17th century, Dutch doors were introduced in the Netherlands in order to keep children and animals out. This charming style was brought to the United States by the Dutch settlers in the rural homes of New Jersey and New York. Even in the modern homes of today, these half doors offer a lot of functions. When it comes to entry, back, and side doors, exterior Dutch doors are a great option. They ensure that your pets and children stay inside and allow tons of fresh air and sunshine in. Plus,, they just look so cute! I chose this route for both of these reasons. I love them because they are both beautiful and functional. Here at 136home, that's always a win.
Reasons why you should consider installing a Dutch door

Farmhouse vibes
When you look at a Dutch door, it's hard to not think about farmhouse-inspired front doors or stable doors. This is because just like the latter, this style adds a cozy, warm ambiance to your home. And, the best part is that you can fit the Dutch door anywhere and enjoy its rustic charm. It will work great in a quiet suburb, bustling city, or the countryside.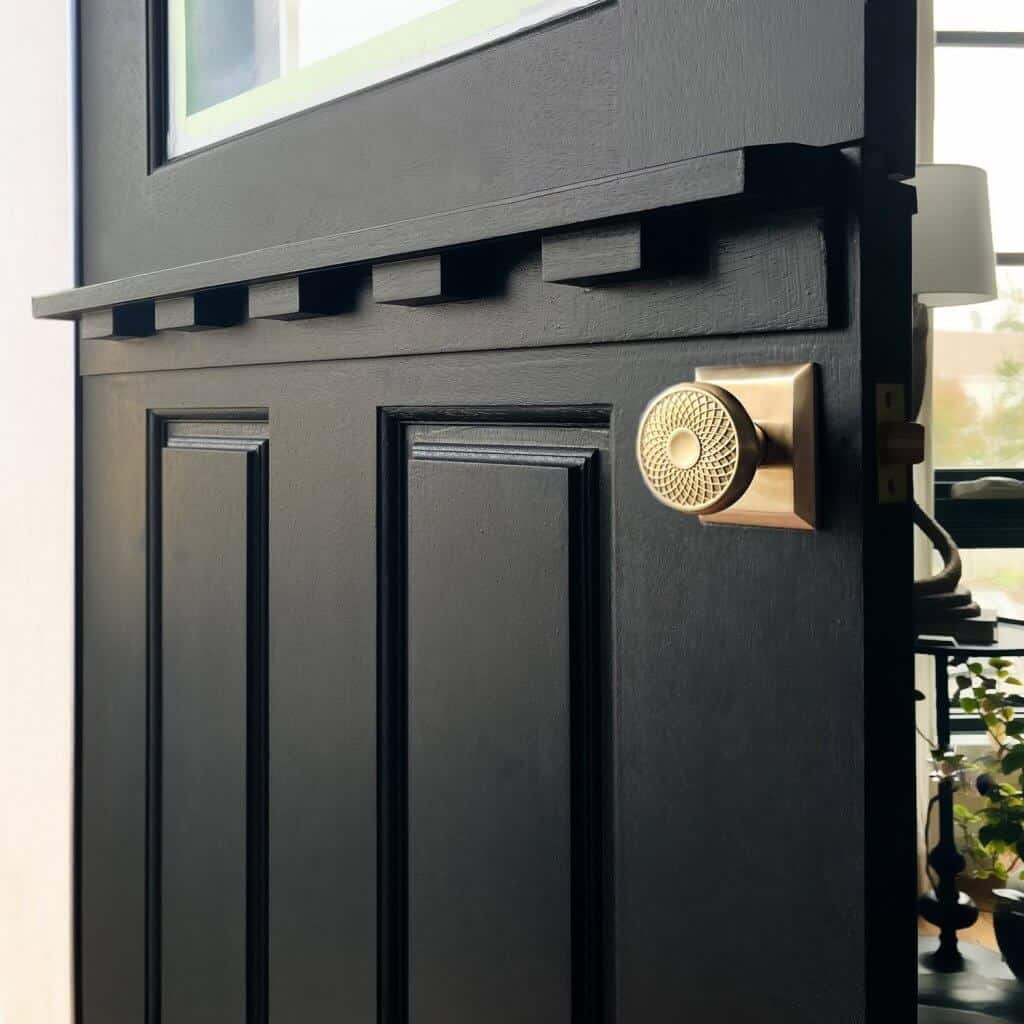 Still keep it modern
Today, you can get Dutch doors in a wide range of moldings and colors. You can use it for your tool shed or as your front door. In fact, it's up to you to decide how to fit the door in your home. This style of door has come a long way since they were first designed in the 17th century. Their specialized design is still the same, but they are now available in a wide range of moldings, colors, stains, and glass cuts. This way, you will be able to make your house look modern and unique.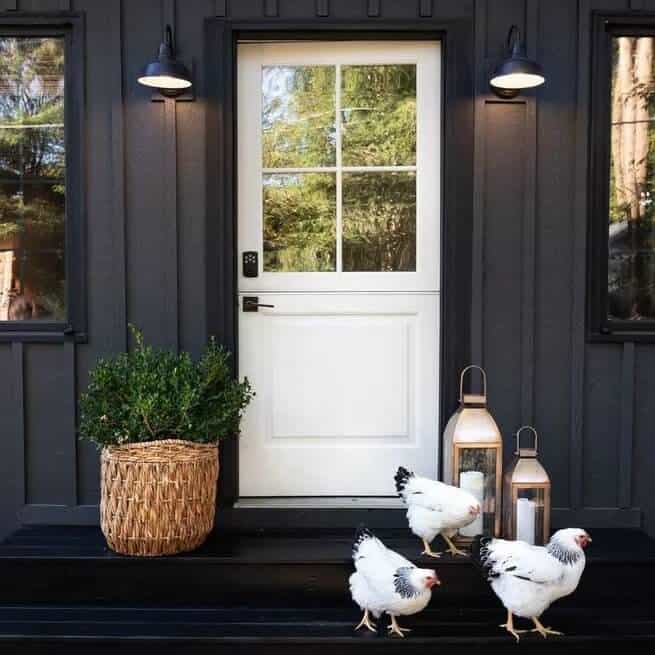 Dutch doors prevent pets and children from escaping
This is one of the most important benefits. If you have kids or courier pets, Dutch doors are great. because you don't have to keep yours closed to protect them. With a Dutch door, you can keep your babies inside, while letting the sunshine and fresh air in.
Connect spaces with a Dutch door
If you have space restrictions in your home, Dutch doors can be a great option. Some homes have a hallway and stairwell converging at the home's main entrance. So, if you leave the door open, the hallway might get cut off or your stairwell gets blocked. With a Dutch option, you can keep the top open, allowing the light and air to flow in, without blocking any access.
Create a relaxing atmosphere
When you have a fresh breeze and sunshine flowing through your house, it can create a relaxing environment. When the weather is right, Dutch doors offer an opportunity for your house to breathe. If you have a breathtaking view, this type of door can make it even better by making it visible.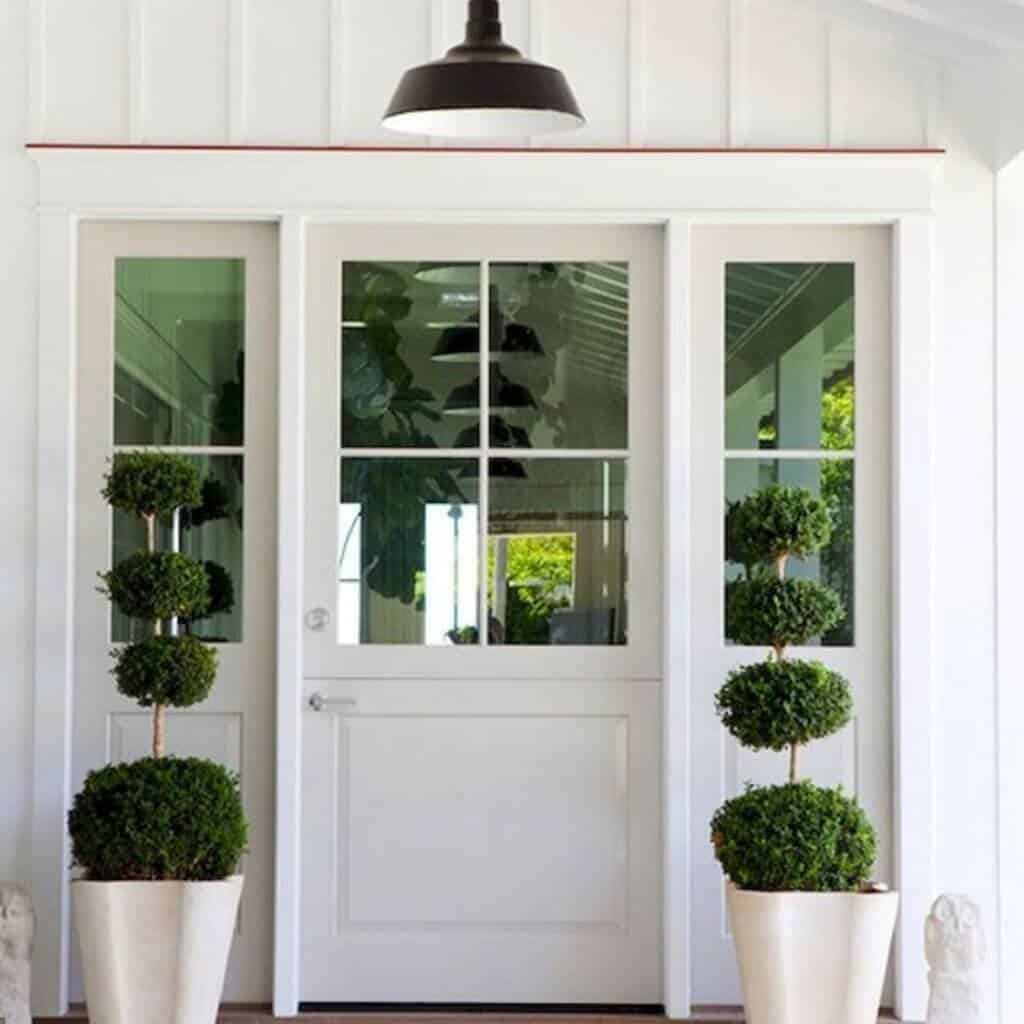 Dutch doors create increased airflow and sun

Depending on the season, your needs will change. And, when it comes to meeting those needs, Dutch doors are perfect. When it starts raining or the temperature drops, you can keep yours shut and let the harsh outdoor elements stay outside. However, when you need some extra ventilation, you can keep the top half open. There are times when your house might feel stuffy and you have to get rid of the smells from your kitchen or just want some fresh vibes after a rain. If you just want an extra window in your house, open the top half and you will have extra ventilation.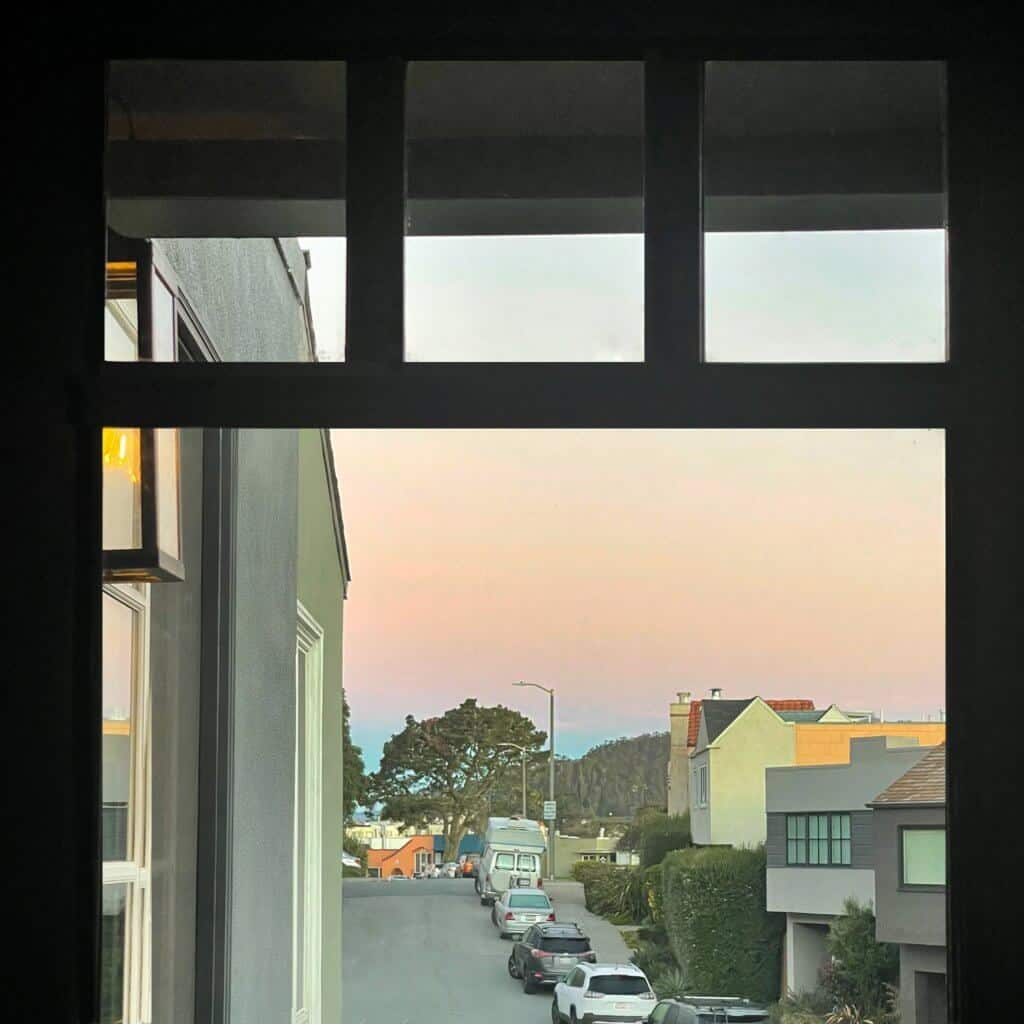 Alternative interior door

If you add this style of door to your office or bedroom, you can not only keep your pets or children out but also keep an eye on everything going on in your house. You can turn your interior door into a Dutch door with a few simple steps.
Believe it or note Dutch doors can add more privacy

You can get a Dutch door in a wide range of styles. With solid top half or window panes, you can get more privacy when the door is closed. Plus, you can accept mail and deliveries without having to go outside.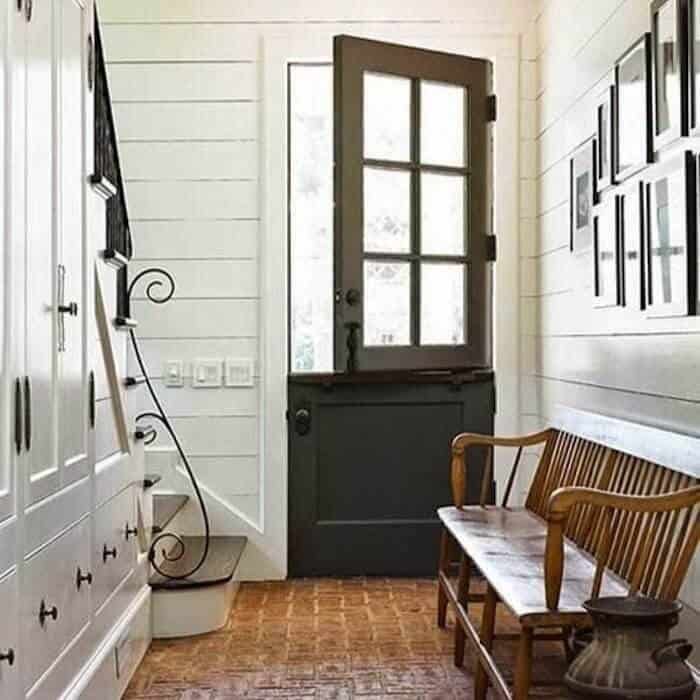 Received deliveries in a secure way
A Dutch door can make deliveries easy. You can talk to the delivery person or sign forms without even opening the door. Consider this, if you saw someone on your door and are not sure about how to receive them, you can open the top half and shut the lower half. When it comes to styles for doors of Dutch style are the top option because it's a subtle, yet effective way of stopping unwanted visitors from getting inside your home. It can also help prevent forced entries. Combine this with reliable door locks, CCTV cameras, good judgment, and other security measures, you will have an advanced security setup at your home.
Replacement for baby gates
You can use a Dutch door to replace the ugly baby gates in a stylish way. You can also install it at the top of the stairs for added safety.
Hardware for Dutch doors
Hinges – You will need at least four hinges, two for the top half and two for the bottom. These are the brass dutch door hinges I went with. They will work if the standard door hinges meet the necessary weight requirements. You can also use period hardware, such as Colonial-style strap hinges.
Latch – This special piece of hardware is needed to interlock the door's top and bottom half. Here's my latch. To keep the door closed, you have to use it. It will prevent it from swinging open. You can simply open the latch and have easy access when you want to open the door.
Locks and knobs – You have to install the door lock and knob on the lower half. I went with a keyless electric deadbolt that can be added to the top half for added security. I am obsessed with my Baldwin Hardware. It was a bit of a splurge but well worth it. It makes everything look like a million bucks.
Ideas to make your Dutch door stand apart
POP OF COLOR
Regardless of the style of your home, you can give it a casual and inviting appearance with a Dutch door. A coat of color paint will make your porch stand apart from the other homes in your neighborhood. Here's how to paint a door without brush marks. Red is always fun, and yellow is too. Read more about why this is one of my top two easy upgrades you can do to level up your home in an instant. Of course, I went black but to be adventurous. Your front door is a great place to make a statement.

Rustic and reclaimed
With an antique, raw wood Dutch door, you can add the aesthetic of a historical farmhouse to your home. There are several types of wood you can choose from, depending on your personal preferences. I like oak.
Clean and sleek
When it comes to interiors, it's always a great option to go for a clean, white, or even black look. This is always clean and crisp while being easy to style. Having this type of door also offers several practical solutions like creating a division while still ensuring that you can toss things over the bottom half in a hurry. Again, these were great for country life as well as urban retail. Here's me installing mine. It was so much fun.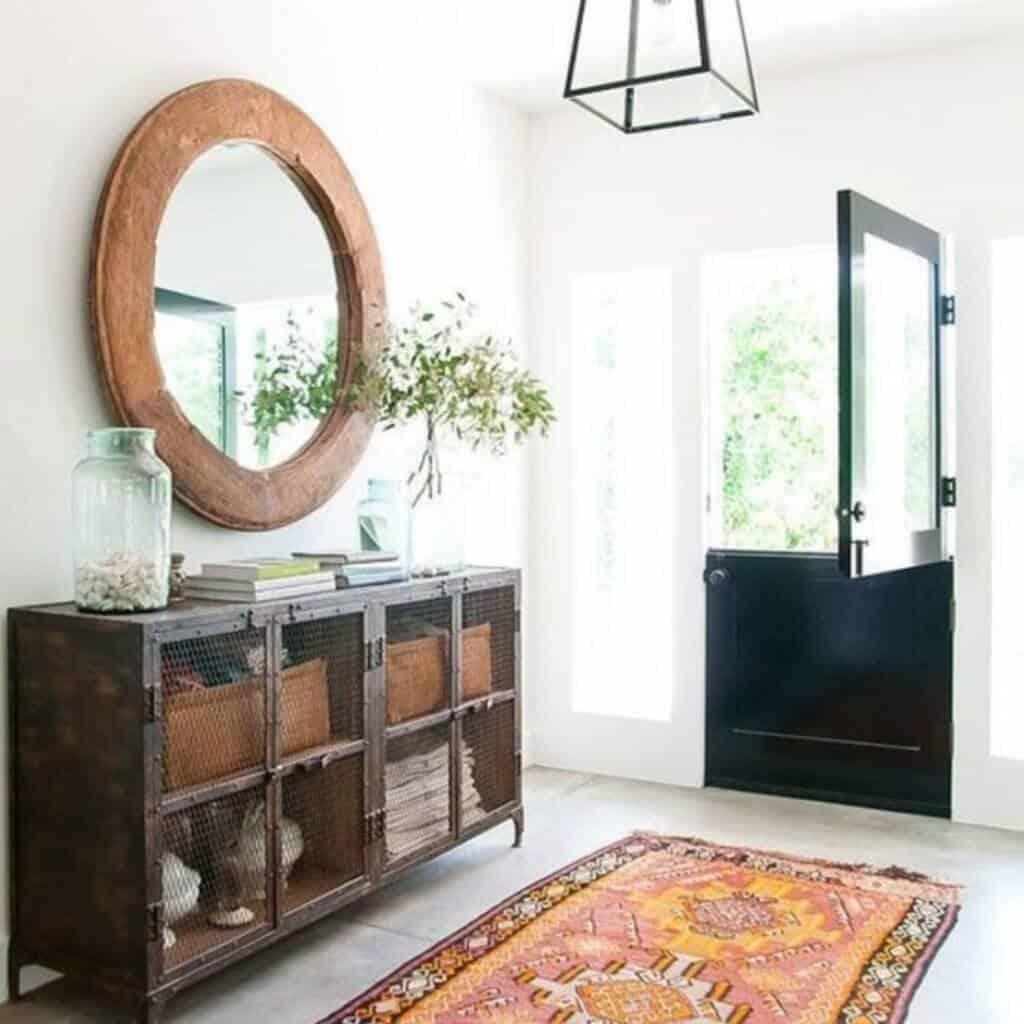 Common questions people have about Dutch doors
Why is it called a Dutch door?
They originated in the Netherlands and are a practical solution that ensured animals stayed outside and children stayed in. It also allowed the sunlight and breeze to come inside the house. Since these were prominent in the Dutch colonial homes, the name has had that association ever sense.

Is it possible to convert a regular door into a Dutch door?
Yes, it is possible. However, you have to consider one thing—there should be nothing standing in the way of where you have to cut. You don't want to split at a piece of hardware or latch.

Is it easy to break through Dutch doors?
When it comes to security, they are the same as other types of doors. During the installation, you can add accessories like deadbolts for added safety. Since you can open different halves, it is best to keep the deadbolt on. This way, it will be hard for unwanted visitors to enter your home.

Is a Dutch door a good option for the exterior of your home?
Yes, they work great as an exterior door. These split or double-hung doors can even increase your home's property value. Also, it offers a wide range of safety features, materials, styles, and colors.

How much do Dutch doors cost?
Today, you have a wide range of options. The most basic options can cost you in the range of $500 to $1000. You also have the option to choose custom colors, wood-clad or textured finishes, or features like a Dutch shelf. Opting for these additions can increase the cost from $1500 to $3000. If you are thinking, "Why are dutch doors so expensive?", it's because of the multitude of options and security features they offer.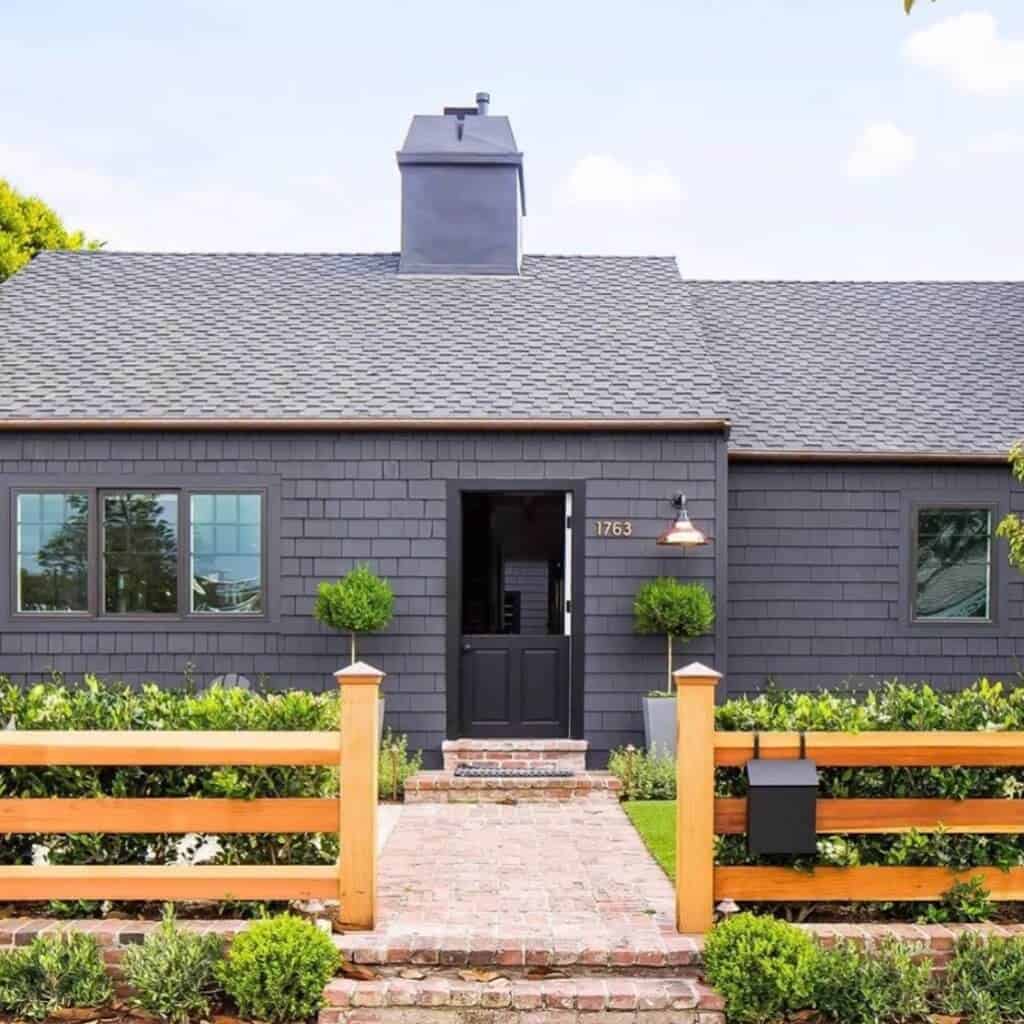 Conclusion
Dutch doors can be a great addition when you want extra function and character to your doorway. This traditional design is known for its practical utility, even during the 17th century, when air conditioning and screen doors didn't exist. Today, these are primarily chosen for the aesthetics they offer, but they are also great for letting fresh air into the home and work great as pet or baby gates. By installing it in the right way using the right hardware, you can keep it secure. It is best to let the professionals handle the installation process and in no time, you will have a secure, beautiful Dutch door, making your home look inviting and visually appealing.