It's August! Is it too early to bust out my favorite fall beanie? I don't do Pumpkin Spice Lattes….sorry, but I prefer Hot Cinnamon tea, in my favorite coffee mug. I am so ready for Fall. Let's do it, guys….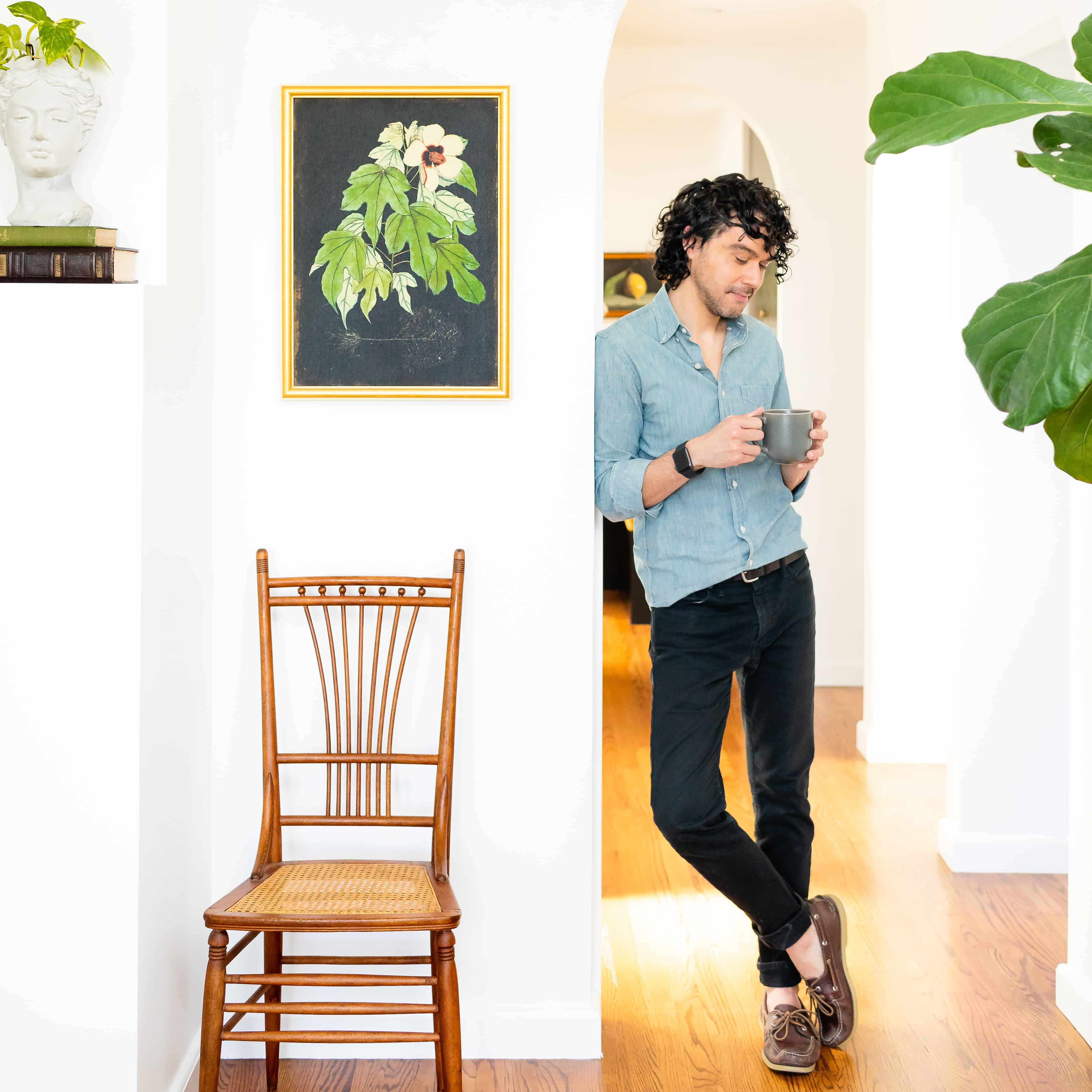 This week I fell head over heels in love with this moody cabin. If you know me, and y'all do. You know that I have wanted to get my hands on a fixer-upper with tons of character and charm. I want to design the space in this haunting aesthetic. It might not work out, for lots of reasons. DM me if ya want the scoop. But, we are making an offer. Wish us luck. Would you follow along with the renovation? I can't even sleep thinking about how much, "fun" it would be.

Also, if you missed it, I shared my top 15 tips to help you create a gallery wall you are in love with and some fabulous ways to select and lay out a rug in your bedroom. Spoiler alert. You need a rug in your bedroom and I break down all the tips and tricks. Don't get this wrong. It's important.
Looking ahead, I rounded up some amazing finds. I really do think this is the best curation yet, but then again. I feel like I say that every few weeks! May it's true. Without further delay, let's dive in:
Accent chairs are critical to a living room. They help create visual interest and add much-needed seating. I love to go bold here. But sometimes, people want an accent chair that is more unassuming. I think this Deco weave pearl gray accent chair is a gorgeous and safe bet to fold into any space. Plus, the price point makes it a no-brainer.
Look, you love my bedding. I do too. So, I am sharing it again. I get so many questions about it. Really though, this bedding is like a fluffy cloud. The comforter and sheet set make curling up into bed at night a total dream. No pun intended. Check out every piece and consider investing in your bedding. You deserve it.
Every now and again, I take a pic of my living room, and it includes my ceiling flash mount. When she shows up, y'all can't get enough. I have to admit, that I did splurge on this – but honestly, she is the crow in my living space. I love her. The delicate curves and gentle details of bras make a statement. We know we love that!
Morning at Sea Gallery Wall Art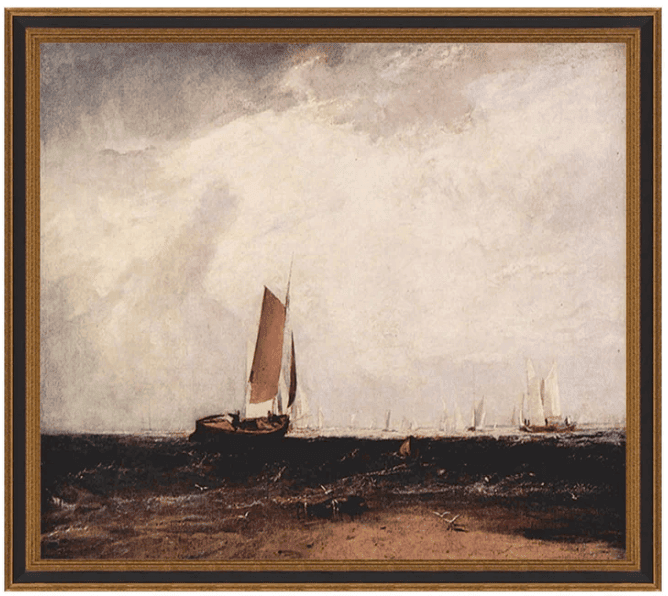 This morning at sea print, from my friends and North + Finch just transports me back to my youth. I grew up on the coast of California. It all makes sense why I am still by the water in San Francisco. I love the inky dark tones, and the excitement of a boat heading out to sea. She was the perfect addition to my bedroom gallery wall. She might be the perfect piece for you too.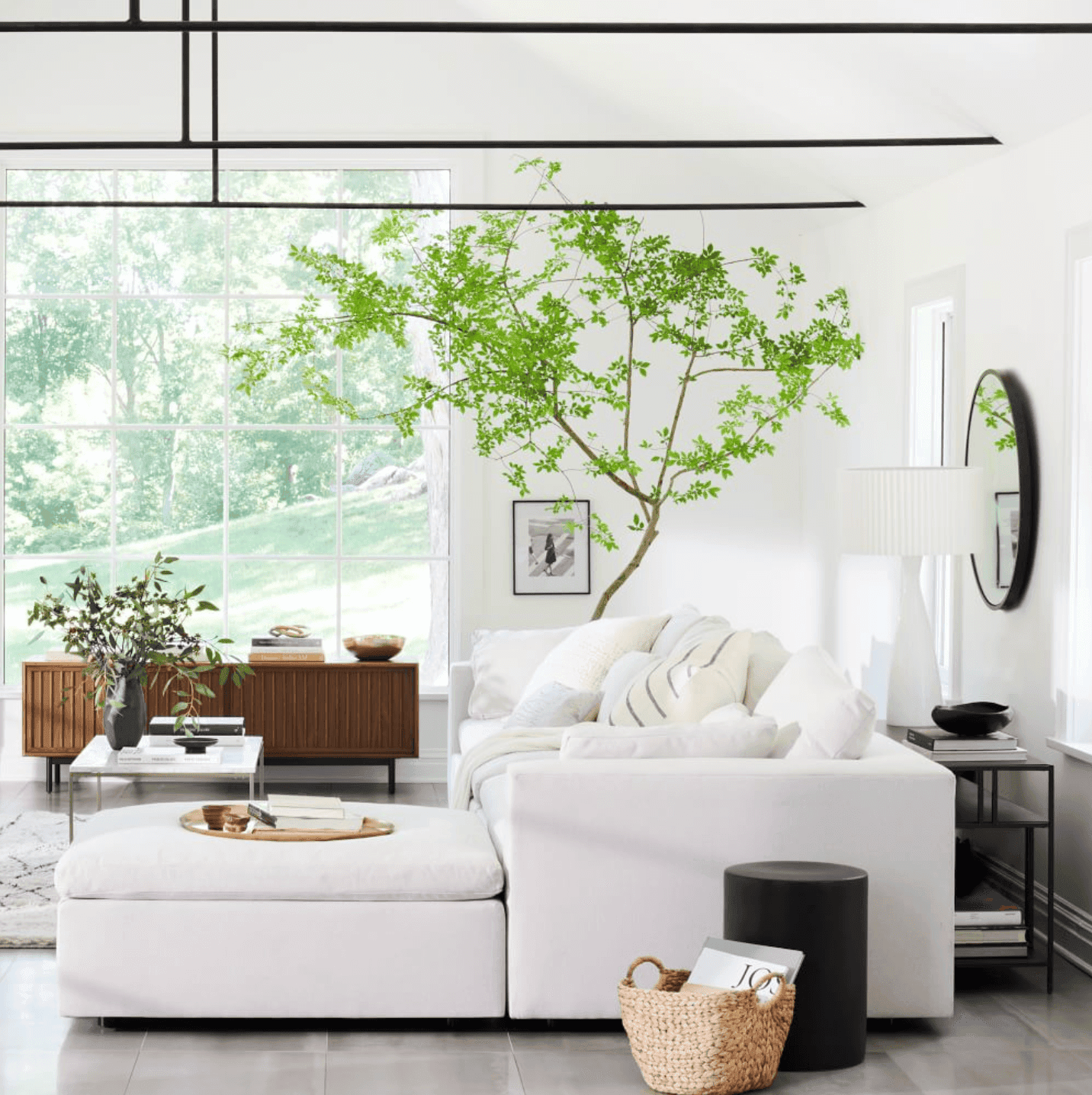 Earlier this week, I posted a reel featuring my living room. A lot of you love my unassuming sofa. She can really be styled into any aesthetic. But, I wanted to share that there is a sectional harmony sofa as well, which can be great for families who want a bit more room. Check it out!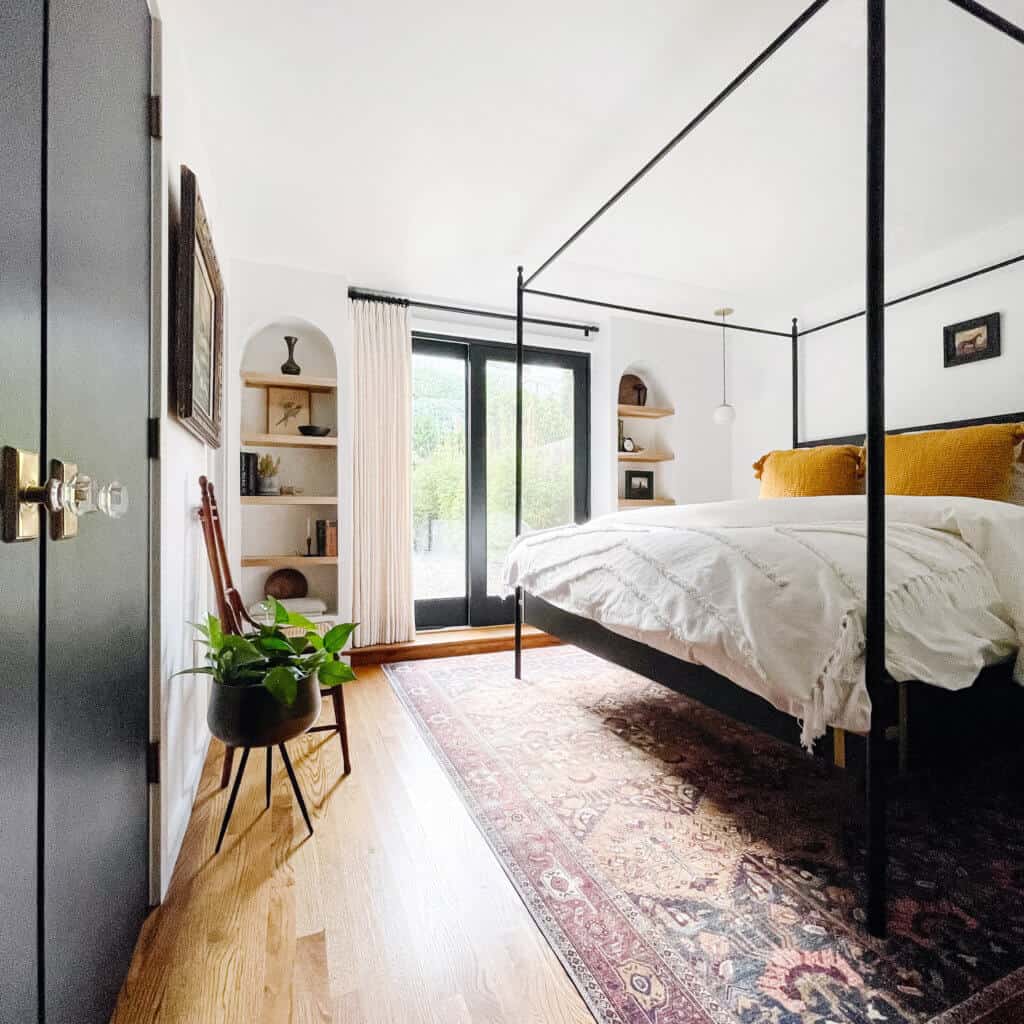 In case you missed it. I am sharing all the tips on how to purchase (smartly) a rug and how to lay it out in your bedroom. This doesn't have to be tough, but I know that it can sometimes be. Check out everything you need to perfect the art of buying and styling a bedroom rug – hurry! This post is that good.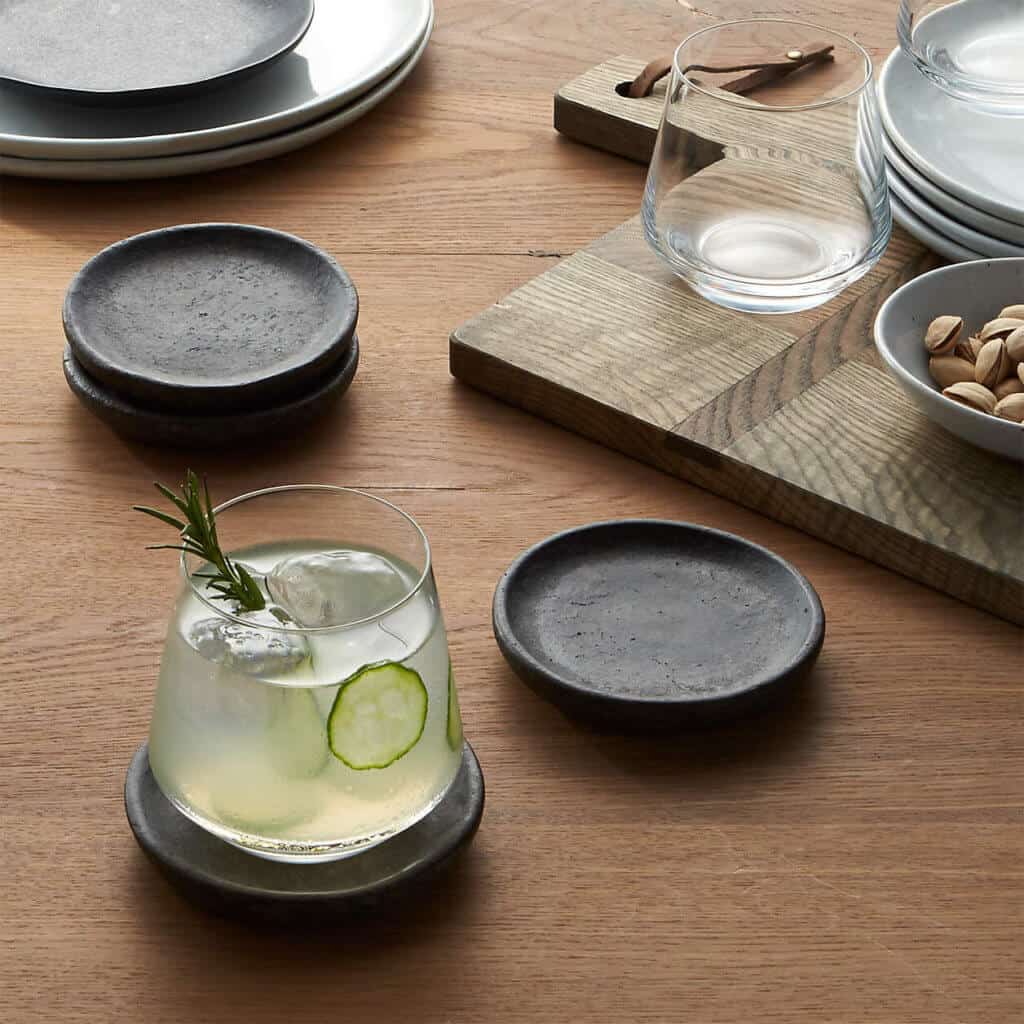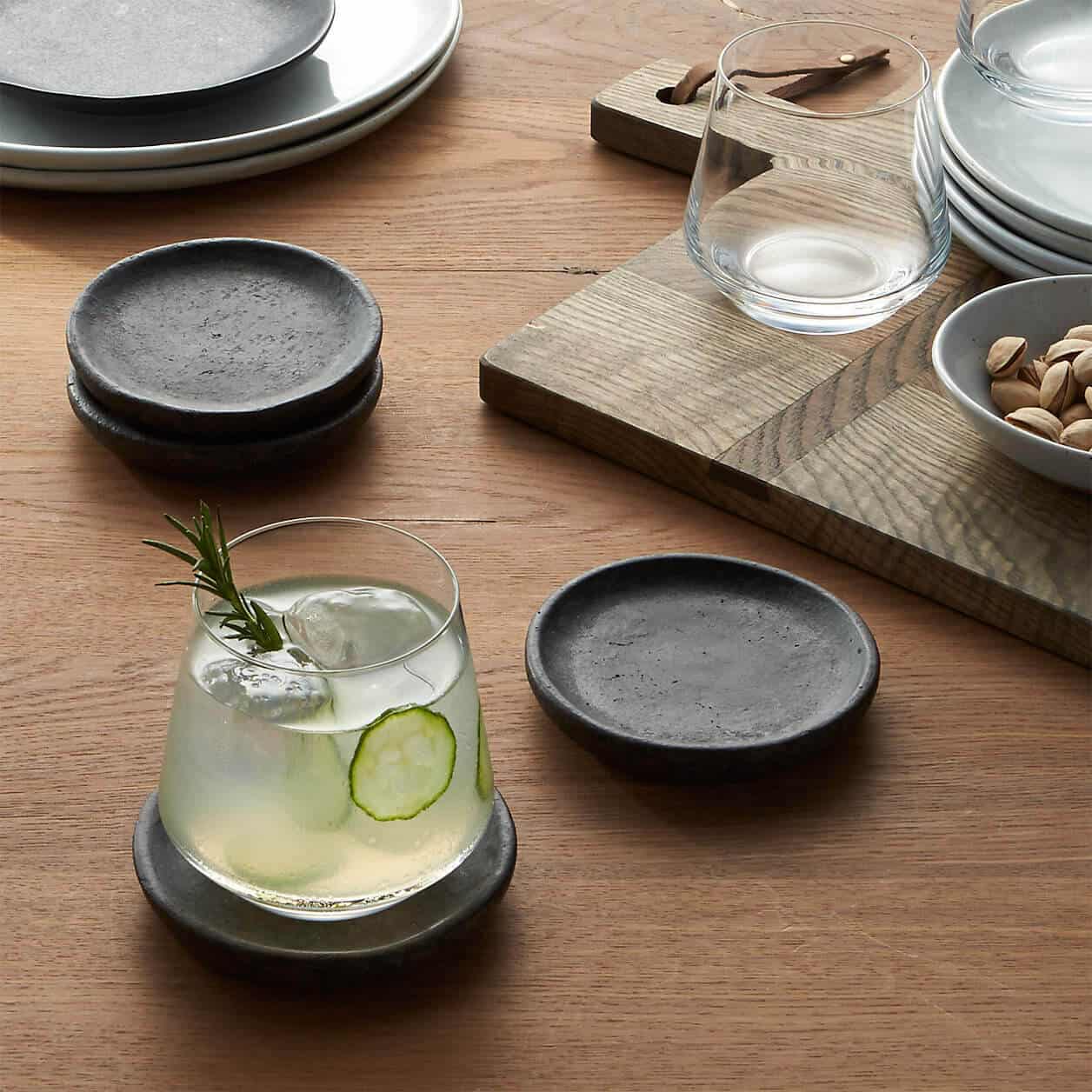 We know the details matter around here, now don't we? Don't skip on coasters. I love these weathered grey coasters because they add a level of sophistication and texture to your space. Watch your friends gasp, as you offer them a coaster to place the perfect gin cocktail on. They will love it.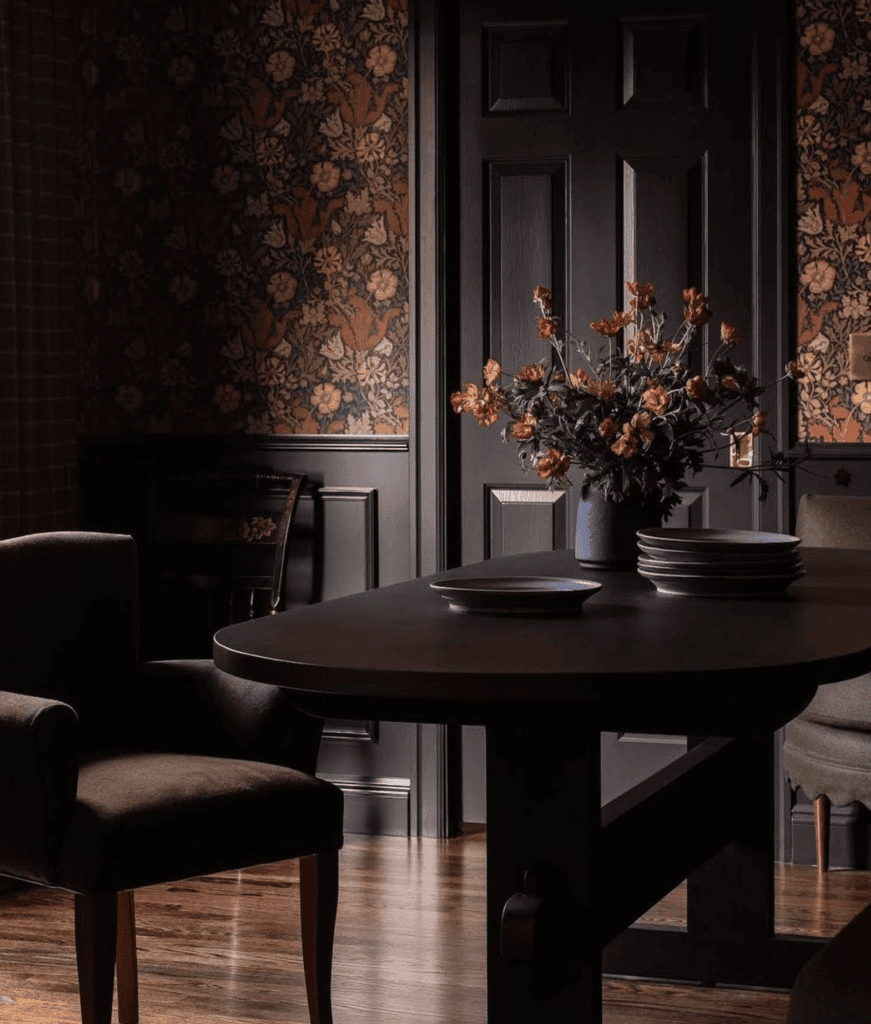 You might have seen in stories that I am hunting for a moody cabin of my very own. Check out the vibe I am going for on Pinterest here. But, it got me re-sharing some of my favorite moody cabin insp. No one does this better than Heidi Caillier! Look at this!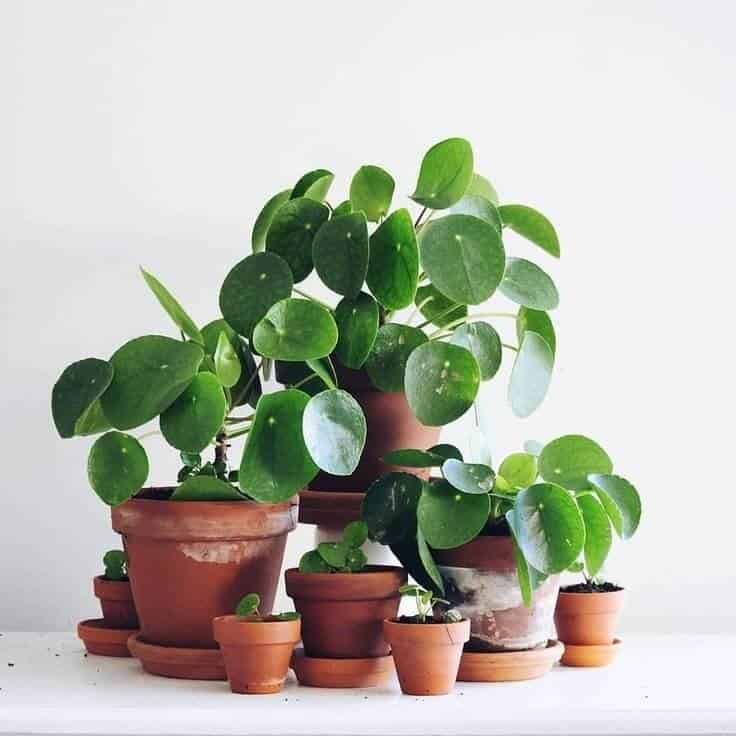 Indoor plants make my house a home, period. Recently, I have got a bit obsessed with my new Chinese money plant. They have a sculptural yet striking, presence. Even better? They are super easy to take care of. Almost as easy as the Ficus-Audrey. Check out everything you nee to know to grab and take care of one yourself.