As the year quickly approaches spring – I am already anticipating a ton of projects around here. Some are simple styling refreshes like this shelf above. More simple shelf styling tips here. Others, include adding more plants. Like lots of plants to my upstairs bathroom. My favorite and easy to take care of indoor plants are all here.
I am also itching to makeover another piece of vintage furniture. What is furniture restoration so satisfying? Remember when I restored this vintage chair? But looking ahead I hope you all take a moment and think about what you want to achieve in spring. Is it more time in the garden? Try a delicious and easy recipe? Maybe, you want to consider ways to get the most out of a kitchen remodel. or even and more efficient morning routine. We can all use that right? Whatever it is. Say it out loud now, and make it happen. You can do it.
But onward, to this week's favorite home accent finds. I know you are gonna love these: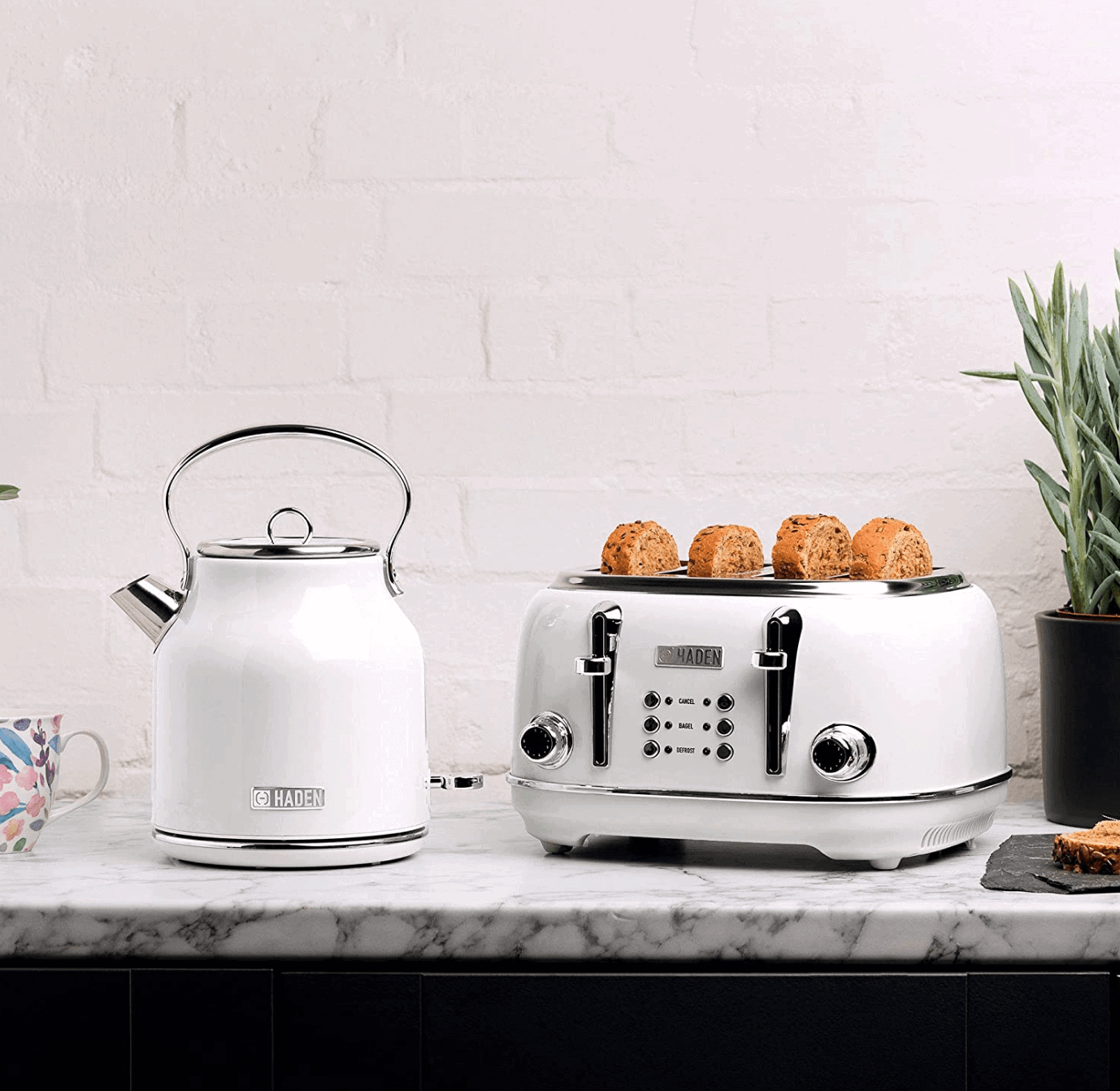 Guys, everyone needs a Kettle and Toaster. This bundle is an amazing deal and so highly rated. Plus the sleek retro design will look good in any kitchen regardless of the color or interior design style. I can't say enough good things – the extra slots for toast, timers, and removable crumb tray for easy cleanup. I love them both. Get em' quick!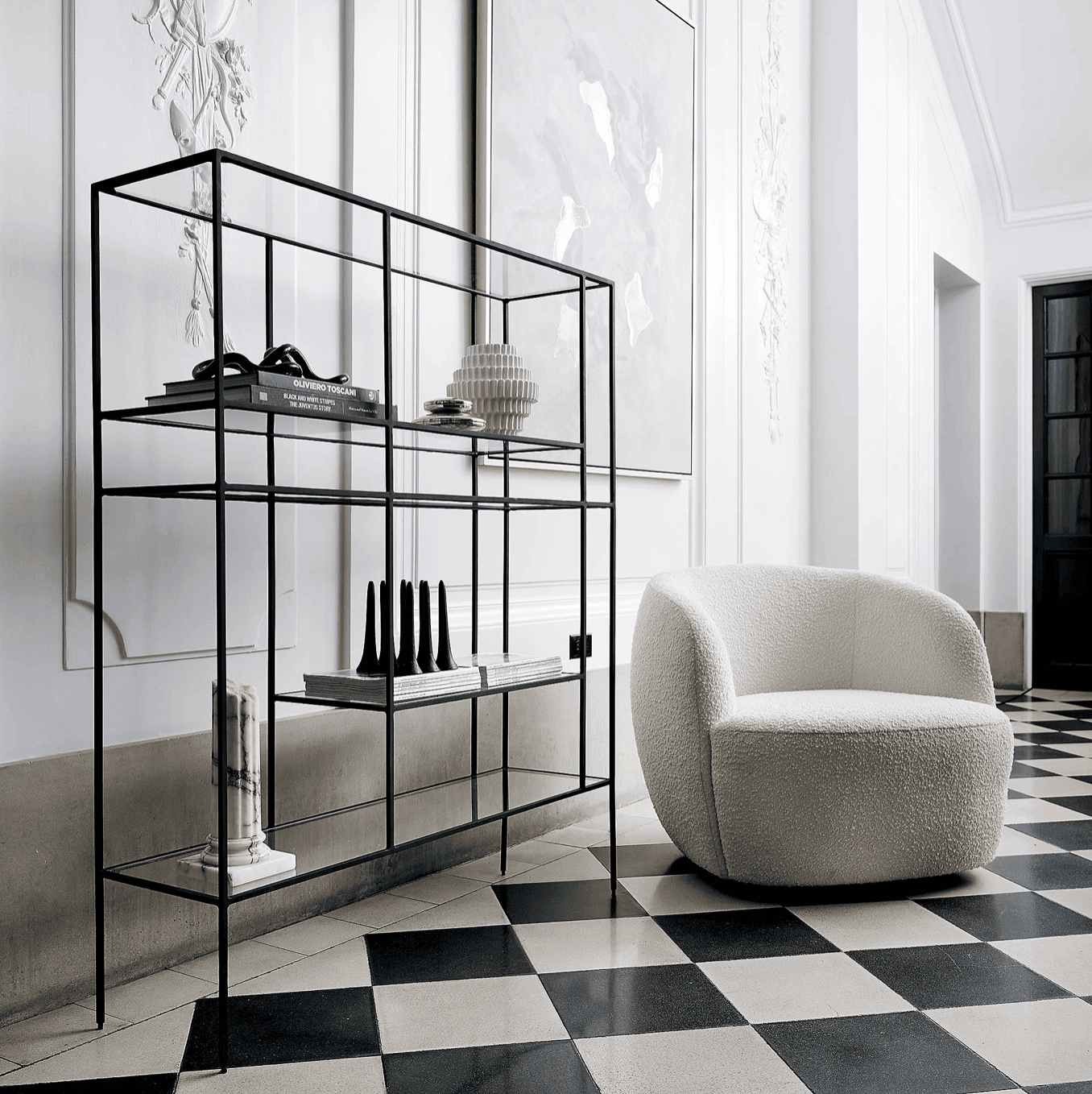 Maximize your comfort and modern classic interior look by investing in this gorgeous boucle beauty. The combination of warm white with that lush, texture-rich fabric provides an inviting look – that's comfy and elevated. Add this to your space for a dose of contemporary chicness!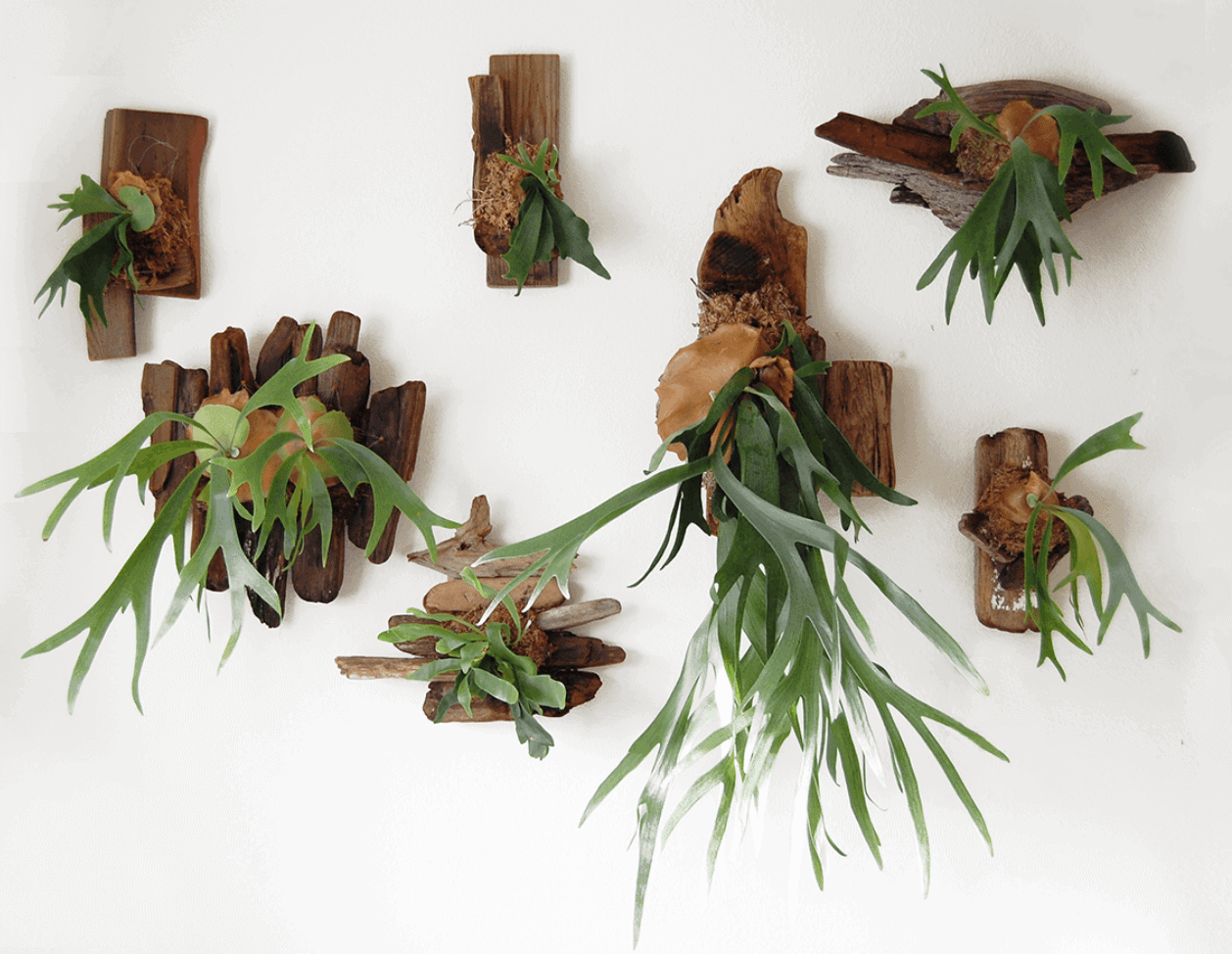 I've been obsessed and daydreaming about making my own DIY Staghorn Fern wall. Let me know if any of you have. I looked to find a pre-made mounted staghorn to get going right away. They get expensive, but I found a great affordable option. I literally love the look and interest these add to a space. Plus, plants. Need I say more?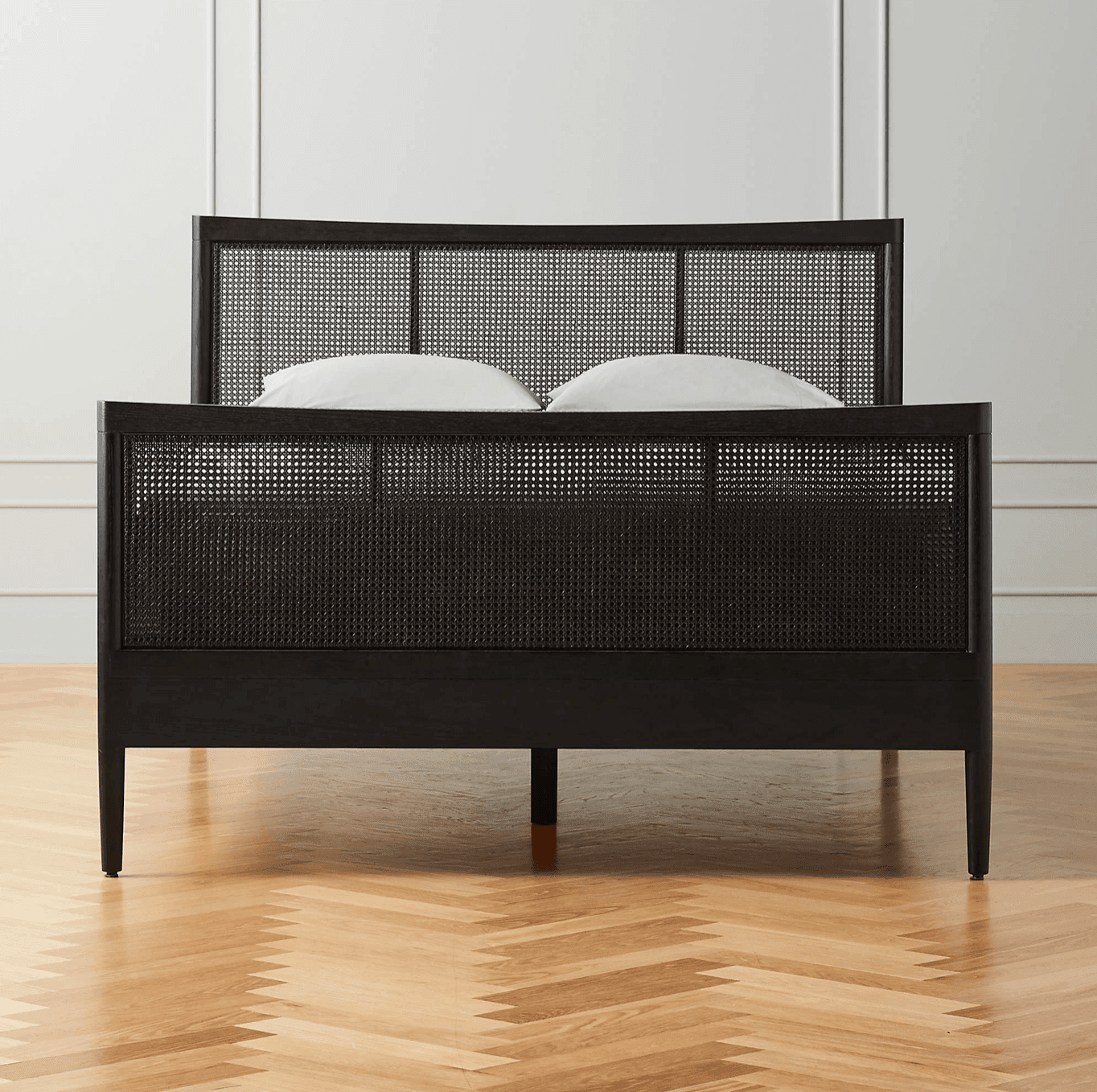 There's nothing better than investing in your bedroom and making sure that it's a space where you feel cozy, classy, and content. This pine classic modern bed will add instant character and tons of bold detail to your bedroom. Isn't she sticking?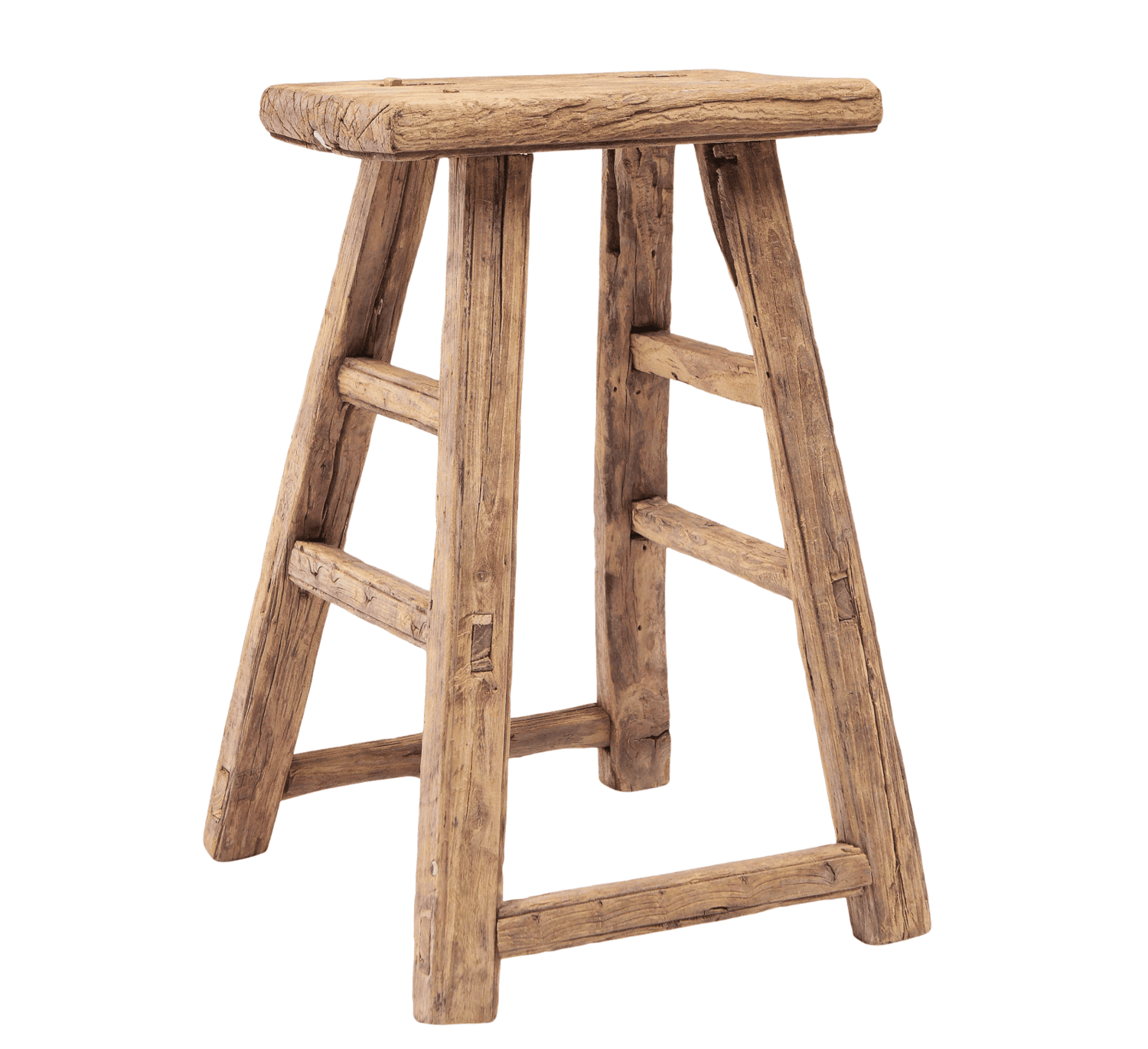 I'm always looking for an affordable vintage stool to recommend. After all, every home needs one – literally. So I am thrilled to share these vintage stools with you that don'tbreat the bank. The distressing is perfection while still being modern and sturdy enough to stand up to the everyday wear and tear. I have two! You should too.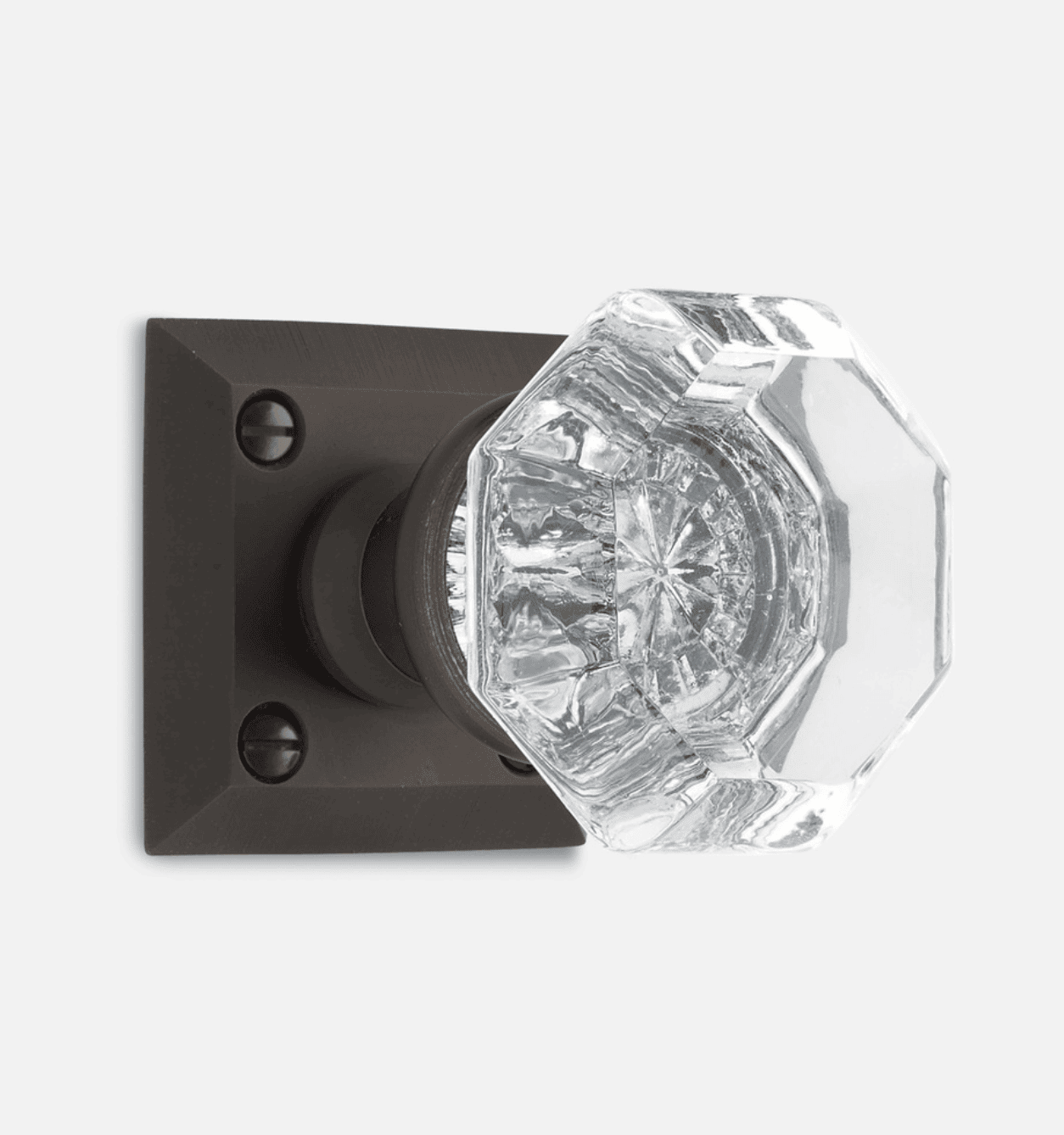 Upgrade the whole vibe of your doors by upgrading your standard hardware with this gorgers crystal and brass doorknob. This shows the nickel look. But, I suggest the burnished antique brass finish like mine in my home. Guys, try it out on a room of your choice and evolve your look over time.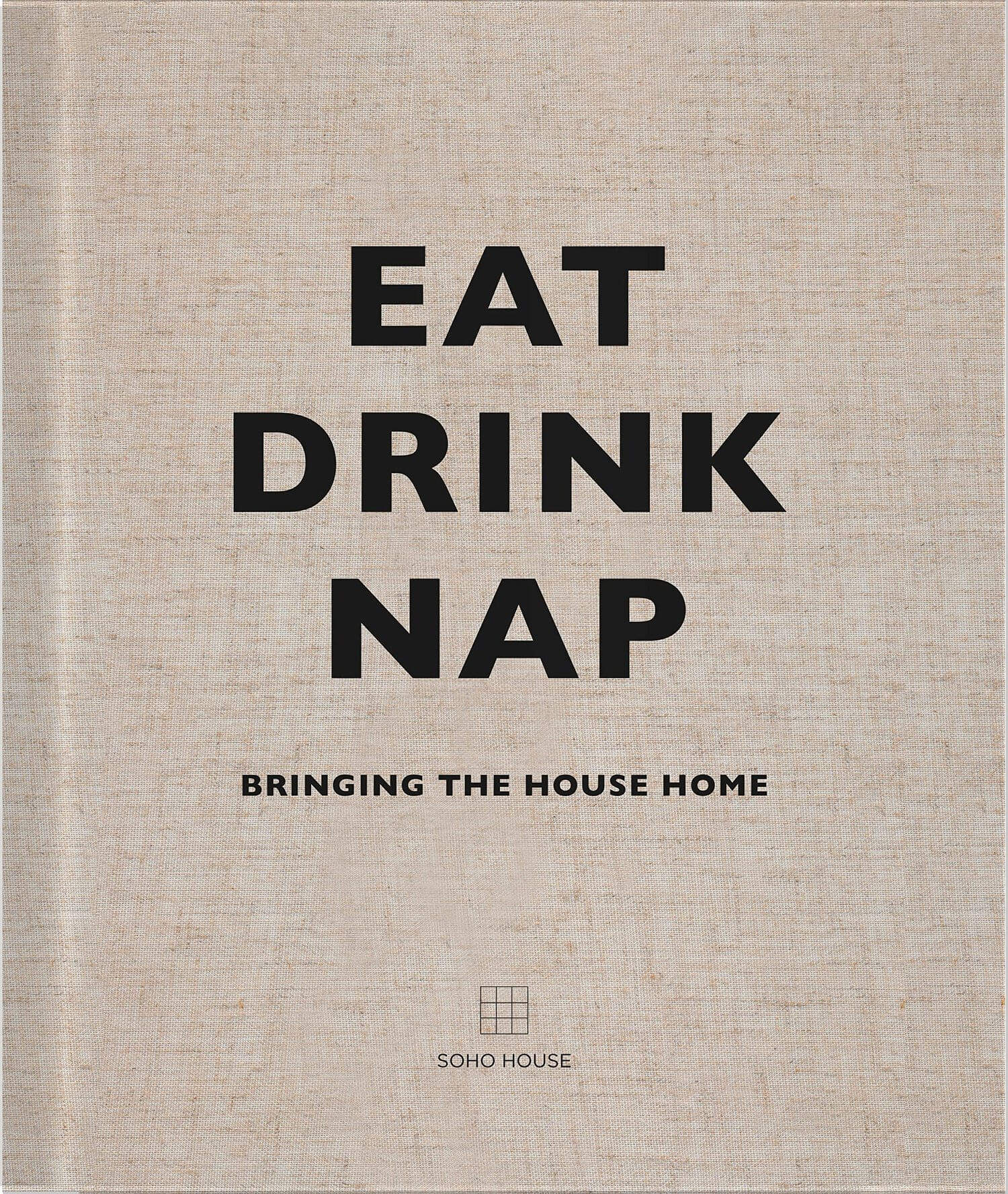 If you have some downtime over the weekend and are looking for something to read, you might want to check out this book. It's definitely fun easy to browse full of all my favorite things; food, interiors, and naps. There's even some coffee too. Plus, this will look great sitting on top of your coffee table stack of books as a styling item as well.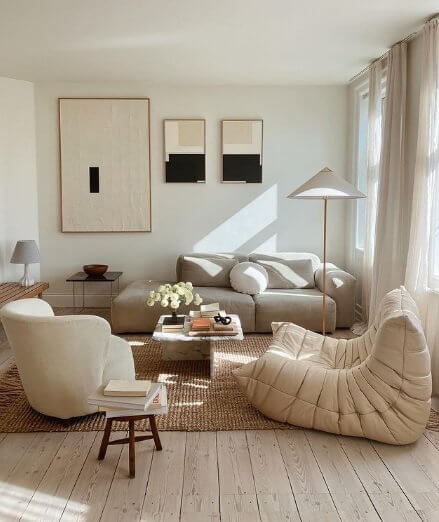 This photo by Simone Pol is just melting me. It's a monochromatic dream. From the overall color palette to the drapes and the buttery soft chairs, the ambiance is nothing short of light and airy But, really it's perfection. I'm such a sucker for large windows and naturally-lit rooms. It just makes everything look so cozy and inviting! Plus, those pops of black!
This week I posted about how to get the most from your kitchen renovation – check it out here. I also shared a reel about why vintage and antique decor is amazing and doesn't make your home feel grandma. As such, many of you asked how to score thrift and vintage finds on the cheap. Never fear. Read here for how to score great thrift store finds.
Weekend sales
As always, weekends are for scouring sales for great finds and great bargains. Here are the ones that are worth checking out:
Joss & Main – I love their chandelier selection, y'all! Definitely worth checking out.
APT2B – I'm for sure checking out their sale and you should, too!
Wayfair – Styling pieces galore!
West Elm – Looking for a new coffee table? Look no further!
Zinus – So many great items on sale!
On that note, I hope you guys have an awesome and fun-filled weekend! And remember, be sure to do at least one generous act a day! Trust me, it'll come back tenfold. Xoxo