Okay, it's official – Spring is the best ever. I can't get over how much fun I am having in the garden, stopping by the local farmer's markets on the weekend, and all in all, just enjoying the weather. As such I have been daydreaming about greenhouses. This one is so good…
Also, this week you guys, were loving my reel for simple shelf styling. If you missed it go check it out – and save it for later. I think you will love the tips. Plus, the song will get ya in the spirit- trust me.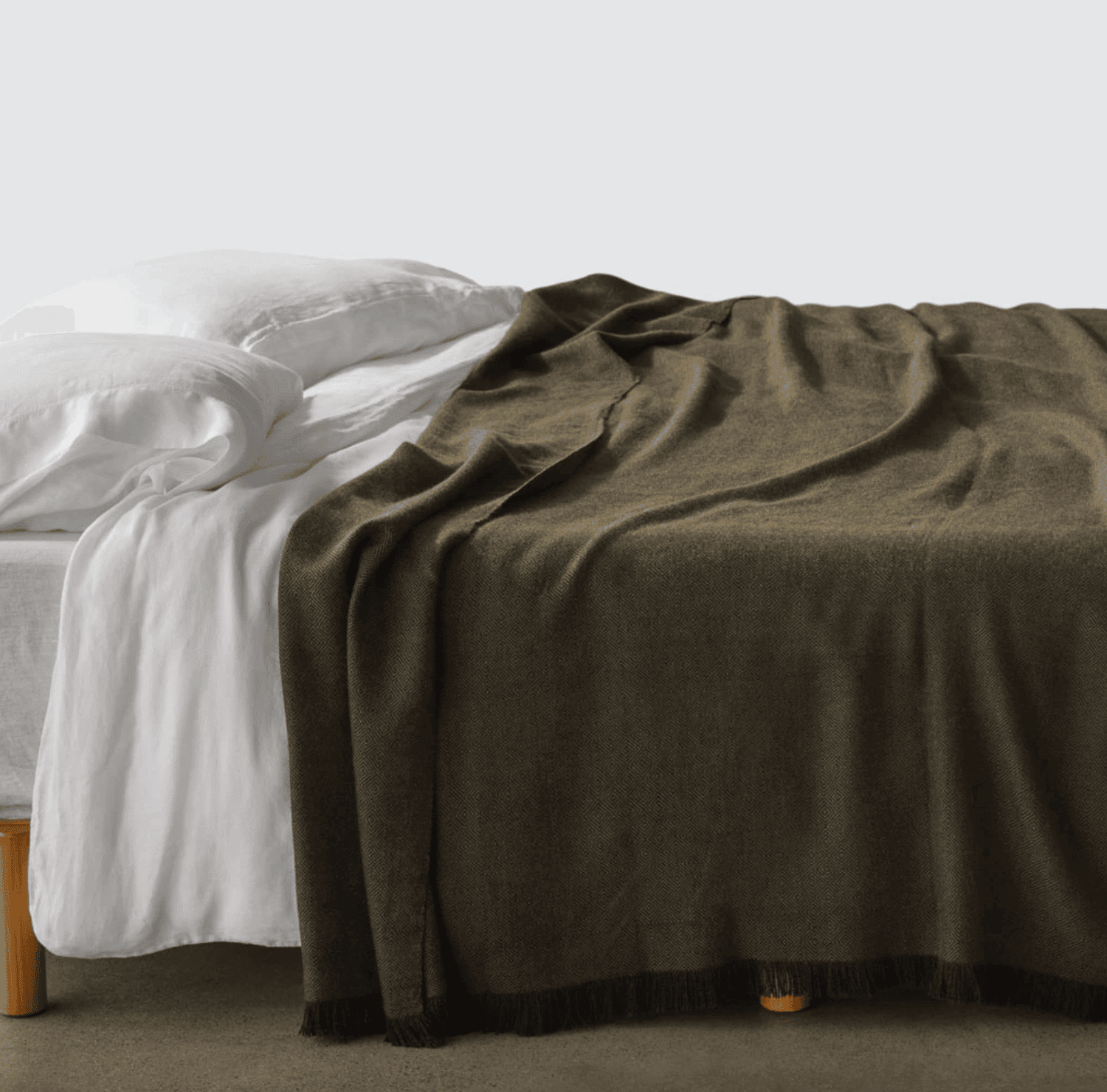 Elevate your entire bed with the hand-loomed alpaca blanket. The look and feel are divine. Plus, the color is so moody and magic that you literally can have just this blanket on your bed and get away with it. Invest here!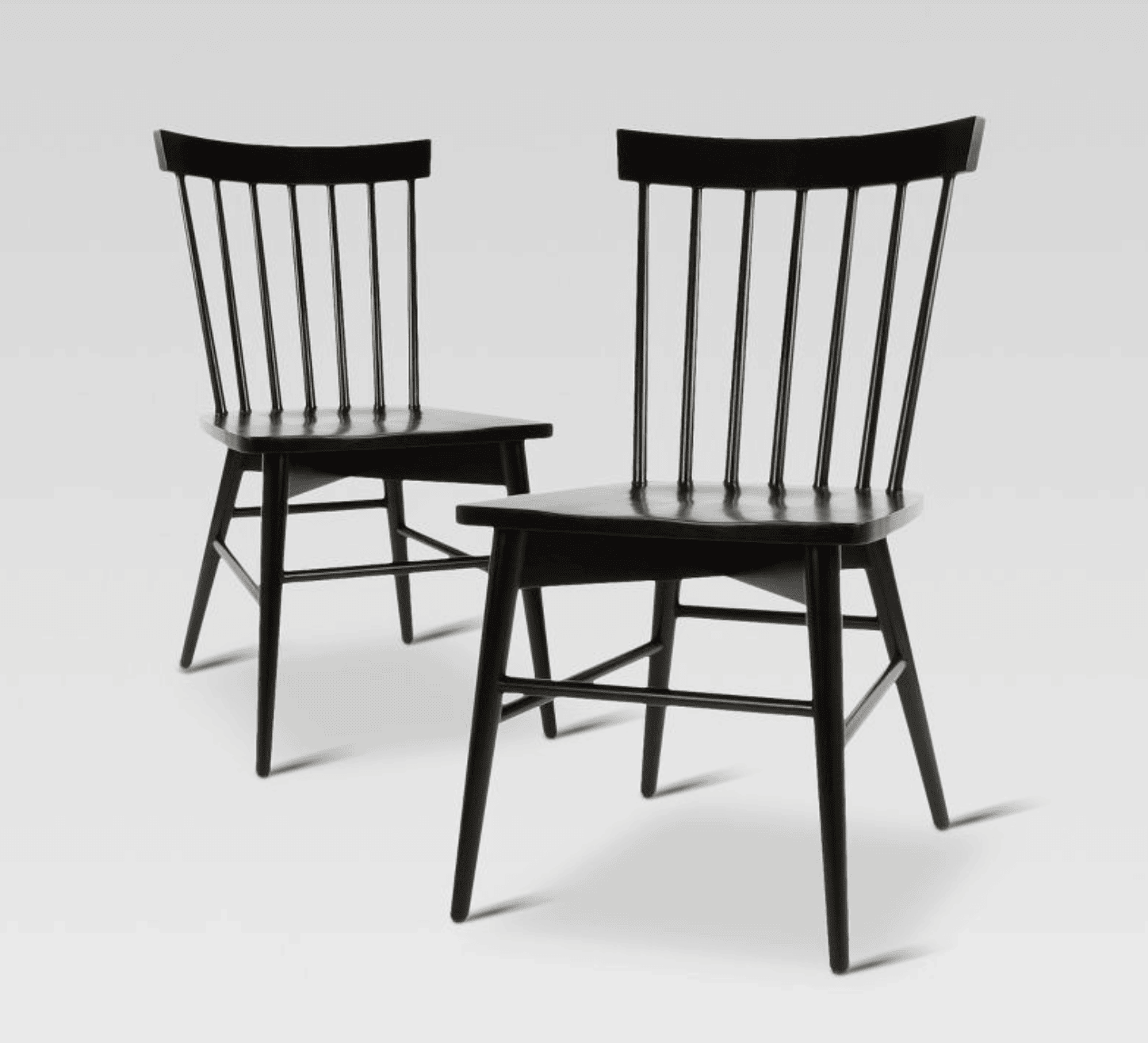 You'll dine like a queen in this super affordable set of 2 Windsor back chairs. The price is out of this world, and love the casual yet formal look of these chairs. They – per usual – go with almost anything. They are a smart and stylish way to elevate your dining nook or kitchen in a jiff.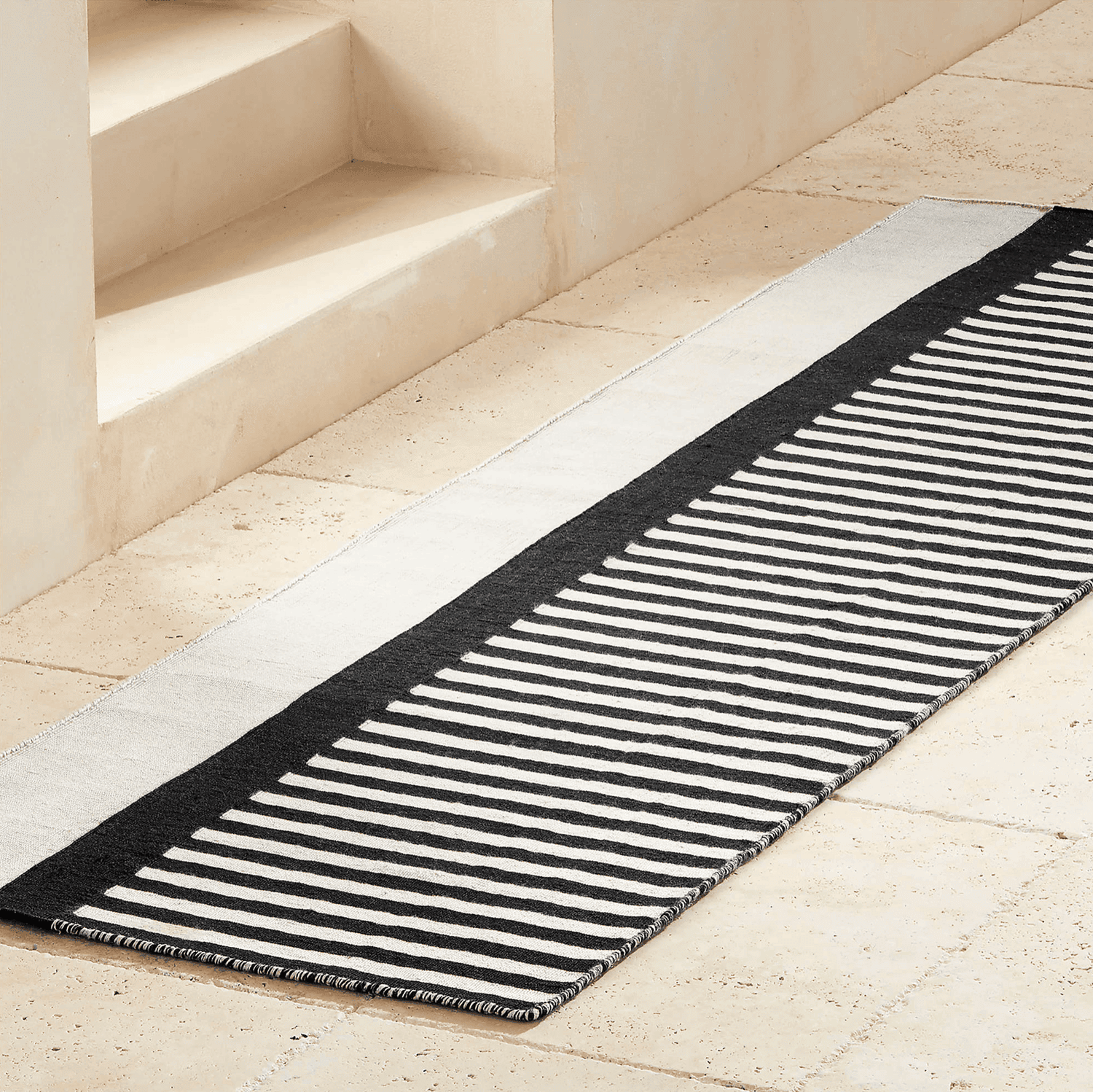 A good runner is hard to come by – especially one as sophisticated and durable as this. Made from recycled materials this runner is a throwback to coastal France with a dash of midcentury. I can't get enough. It's so good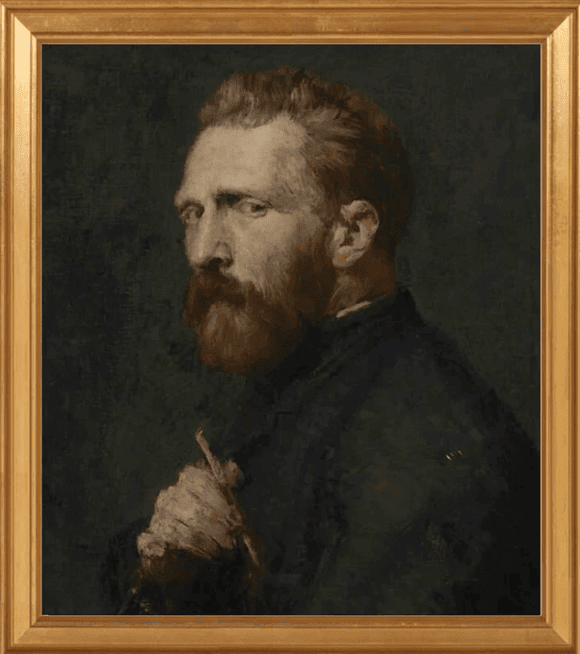 A room is simply not complete without great artwork. We know this! This print has a great vibe, muted colors, and a timeless look that will keep your space feeling classically contemporary – Don't you just need it?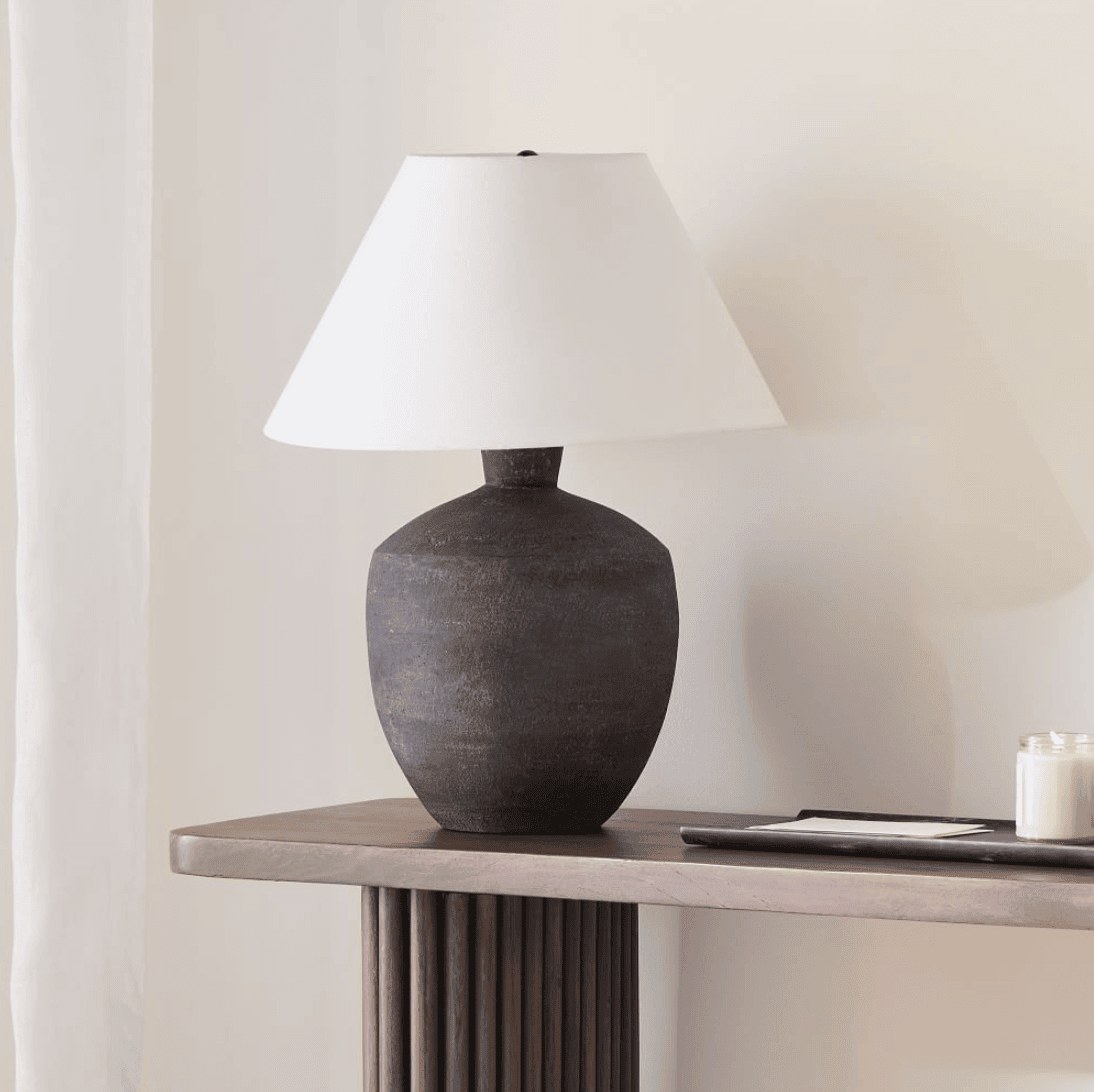 Good lighting is key. For any bedroom or living room, you need at least three levels. A table-side lamp is one of em! I love this distressed vessel from lamp. The texture, chalky finish, and visual interest are all 10/10.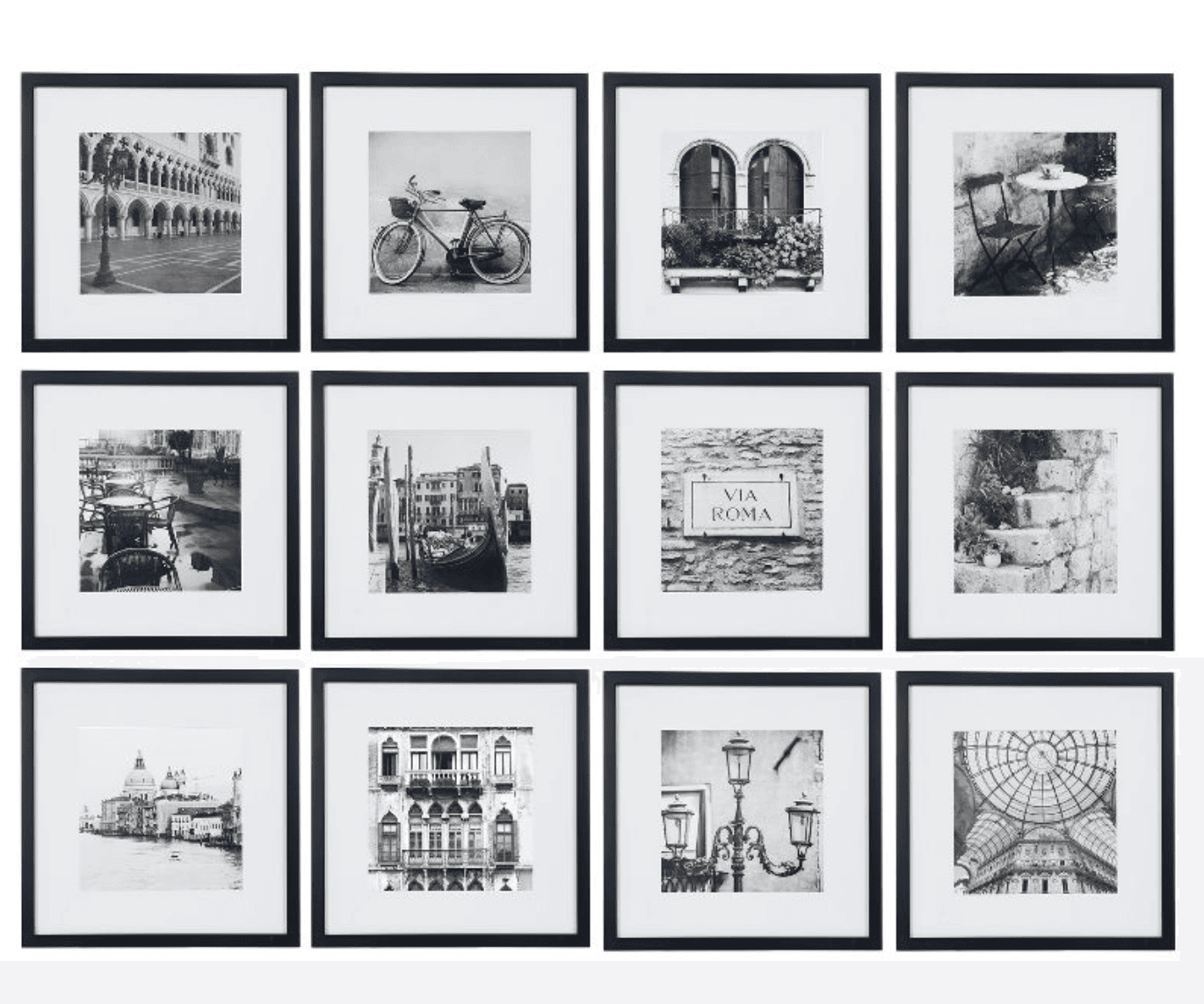 I get asked all the time. How do I make a photo wall look cohesive while looking expensive while not breaking the bank. The answer is a frameset like this one. It's uniform, with great mattes, and a price tag to drool over.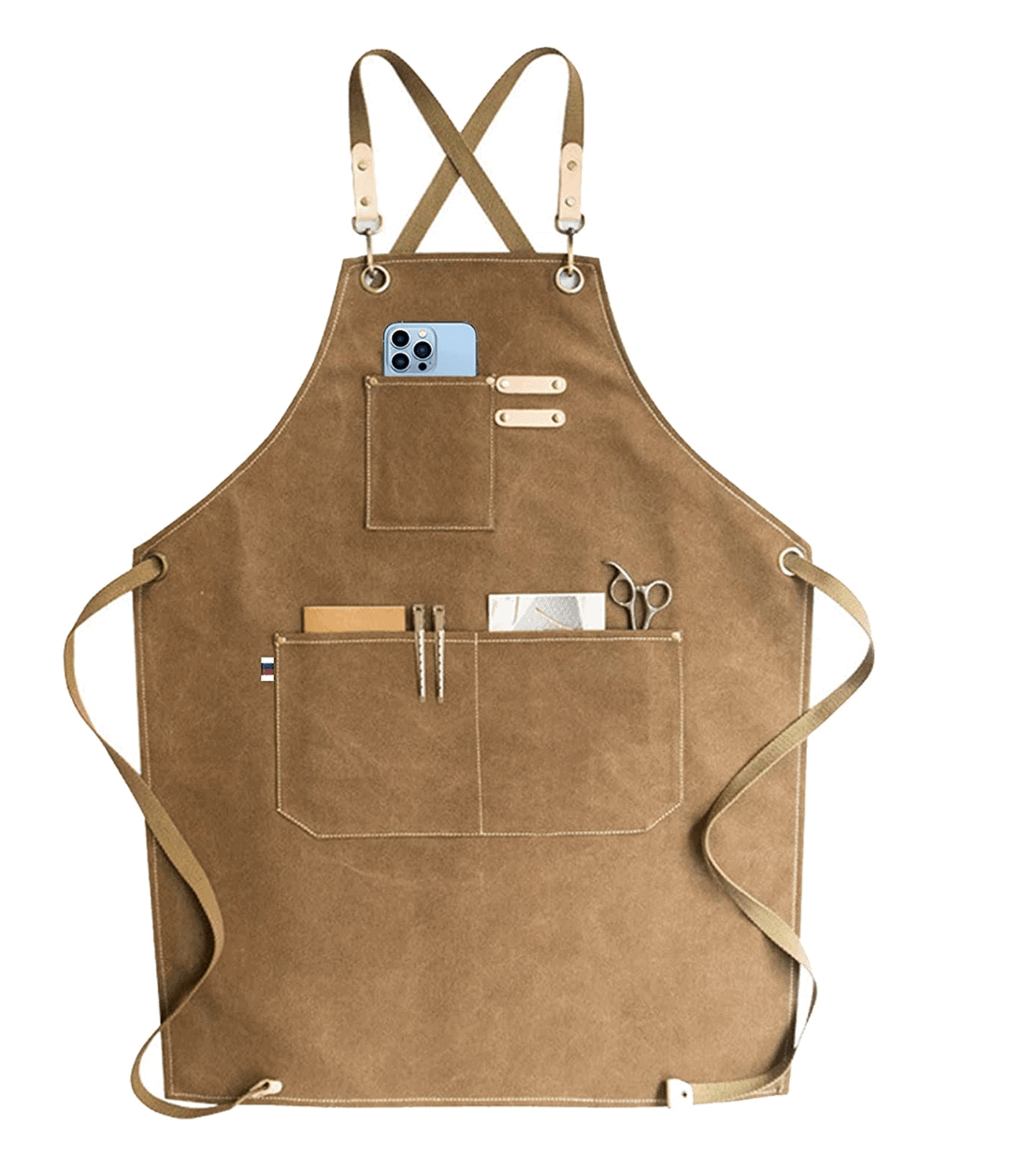 I have been spending a ton of time in the garden – like a ton. I know we have talked about my new greenhouse, but y'all loved my garden apron. I love the leather, lightweight cotton canvas, and overall chic garden warrior vibes. The price makes it a no-brainer too. I just love all the storage and how comfortable it is too.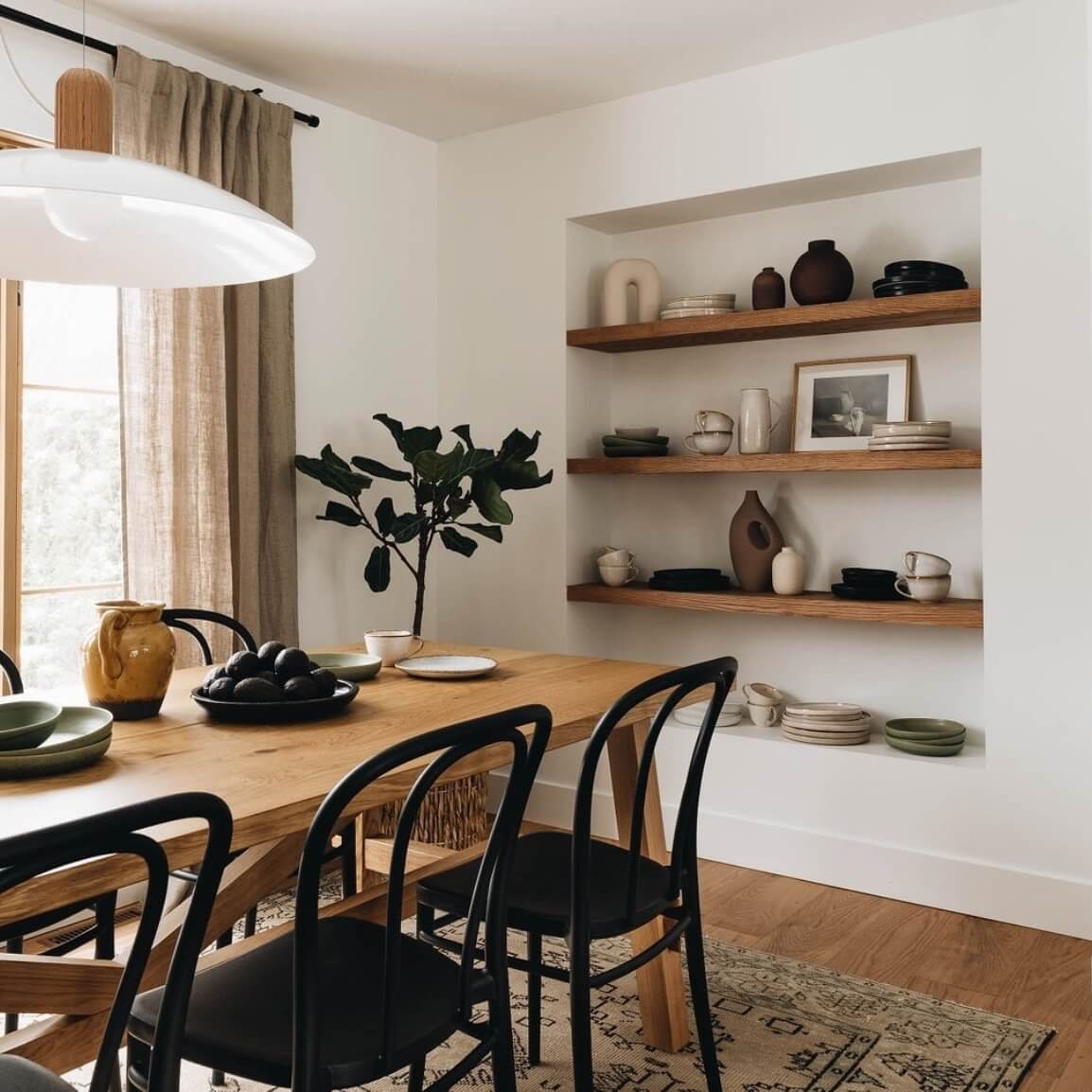 Does it get any more classicly modern than this? I am obsessed with the pops of black paired against the warm oak table, and float shelves. Plus the earthenwares wares breathe life and interest into this inviting space. It helps that the drapes are natural linen to carry the relaxed just intentional design. I can't get enough.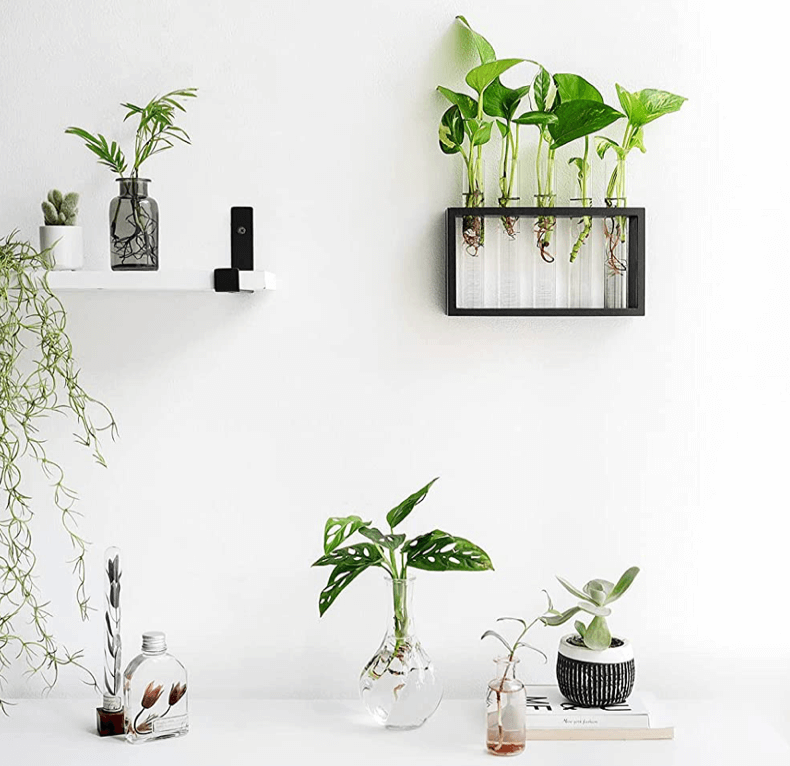 Speaking of gardening – you can bring the outside in this Spring. It's the best time of year to propagate plants. Clip a leaf or stem from your favorite plant and watch them grow into new plant babies with this super sleek propagation station. I love the look – and it's oh so fun to see my favorite plants grow!
What do y'all think? Are these finds great? I hope you think so. Remember to be good to yourself, and one another and we will keep making home one detail at a time. xoxo
Also, here's a link to last week's favorite things too.
More Modern Classic Accent Pieces Below:
DON'T FORGET IT. PIN IT.